Yesterday was what we call a beautiful bluebird sunny Vermont day.  The sun was shining and the snow was glistening.  I grabbed my camera and thought I would share some of the scenery with you from our little red home here in Vermont.  I hope you enjoy the walk around in the snow, friends.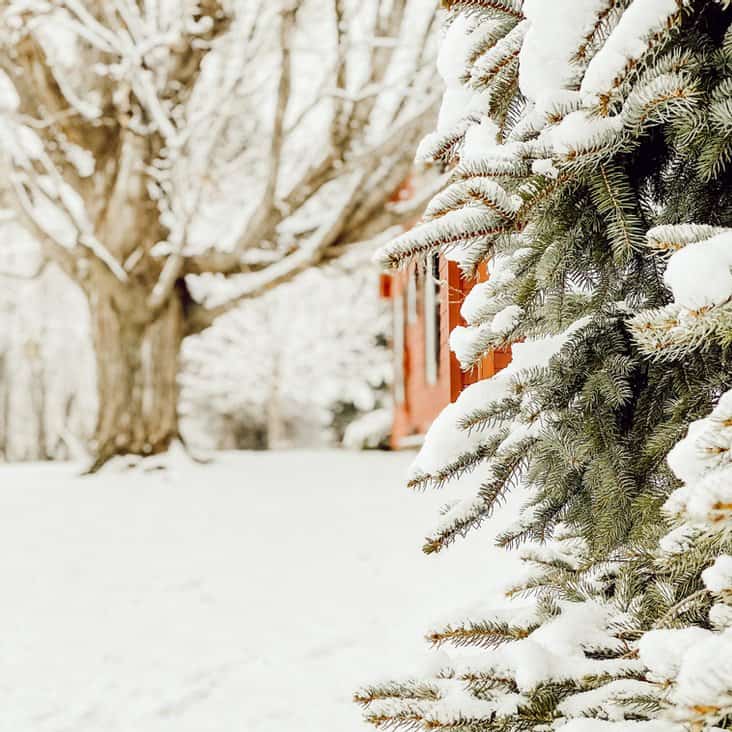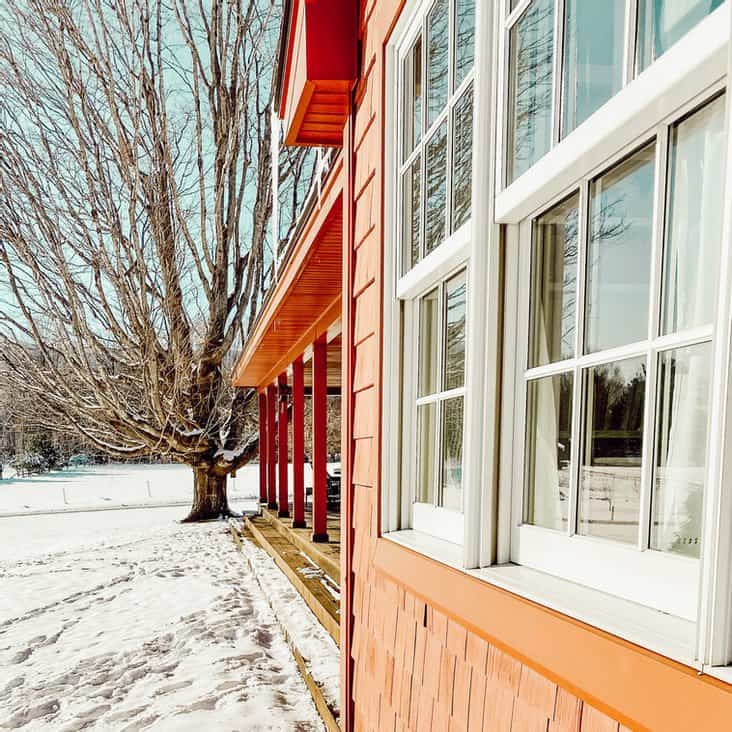 A view from our Farmer's Porch of the Vermont Green Mountains.
The Appalachian Trail (The AT) runs right through these mountains and Manchester is a major stop for the hikers on their way thru. The hikers will stop in town to pick up mail, change hiking shoes, regroup, gather supplies, and more before heading onto their final destination to Mount Katahdin in Maine. We will start to see the hikers arrive in town around June and July. Much later than that, the hikers will fight the elements of a northern Maine winter once they make their way to Mount Katahdin.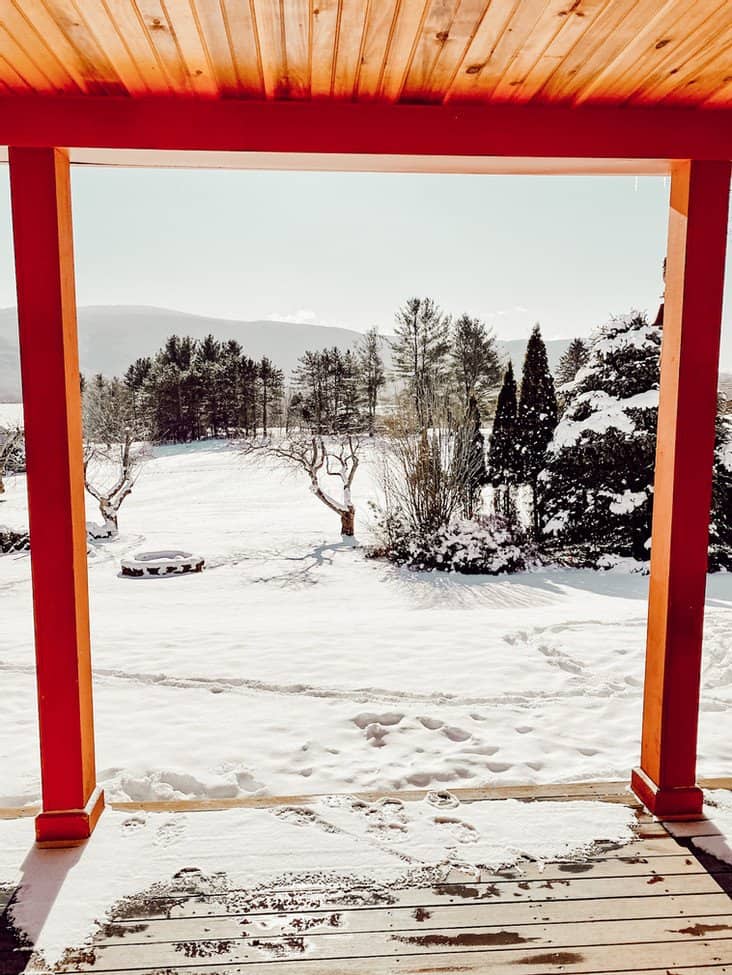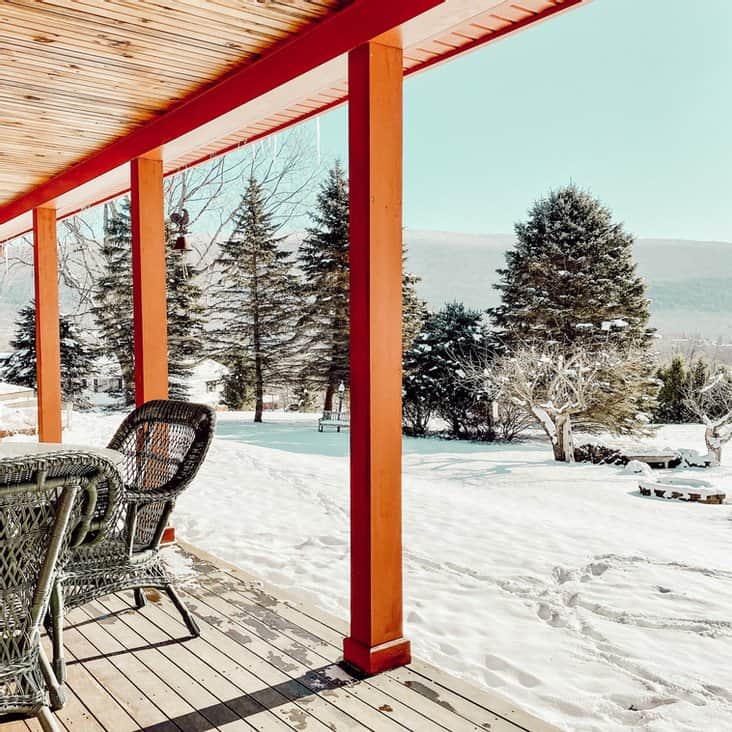 The little rooster bell that hangs, is a sign of hospitality on our front porch.
Our neighbors have one too, and when it's rung, it's an invitation to visit!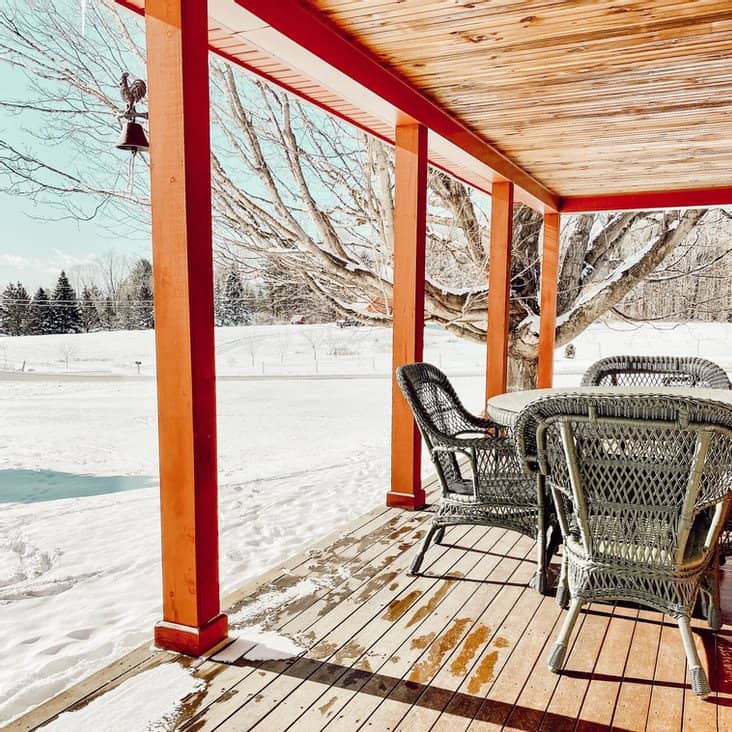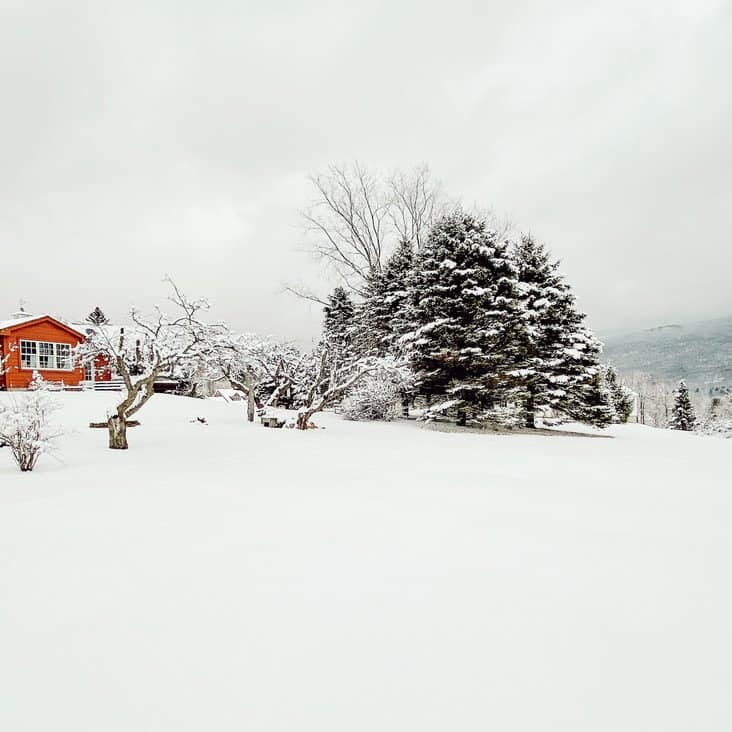 A simple vintage sled, red lantern, and faux greenery garland adorn our front door this winter.
Perfect for Christmas – February. It was about 10 degrees when I shot these photos.
Notice the frost on the windows on this sunny Vermont day…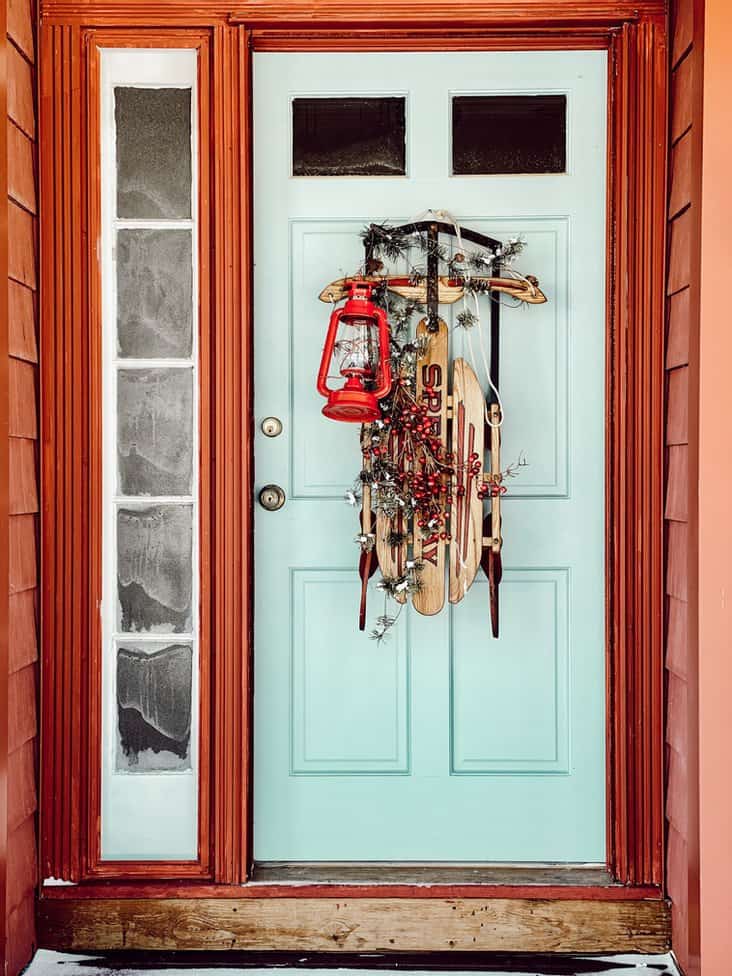 I fell in luv with the Nordic blues this year, painting three of our front doors and adding this little blue vintage cross country ski sign that my mother gave me as a Christmas present many years ago.
To see more of our Nordic blue front doors, you may click here.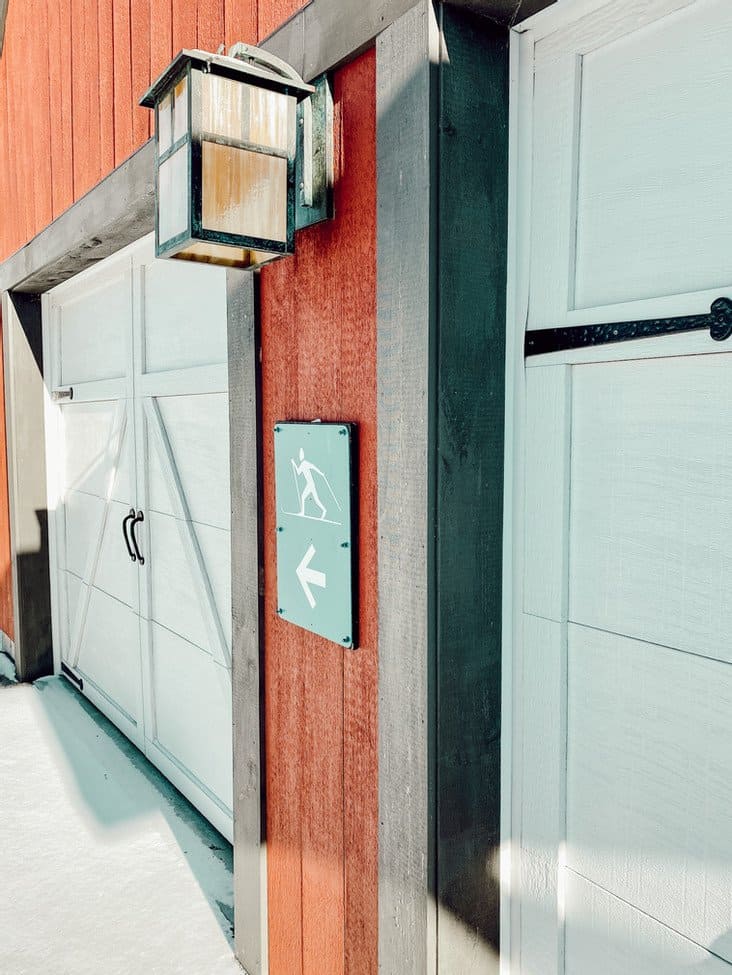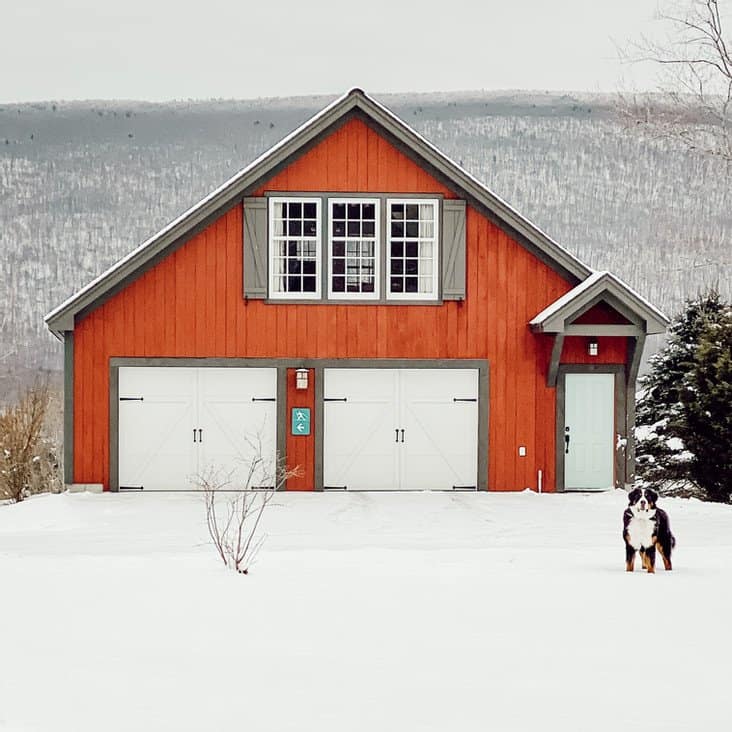 And of course, Ella is always at my side even when I'm taking pictures…
And I'm not shy to share that yes, there is a hidden junk pile of hoses, wood, and an old grill behind her, haha.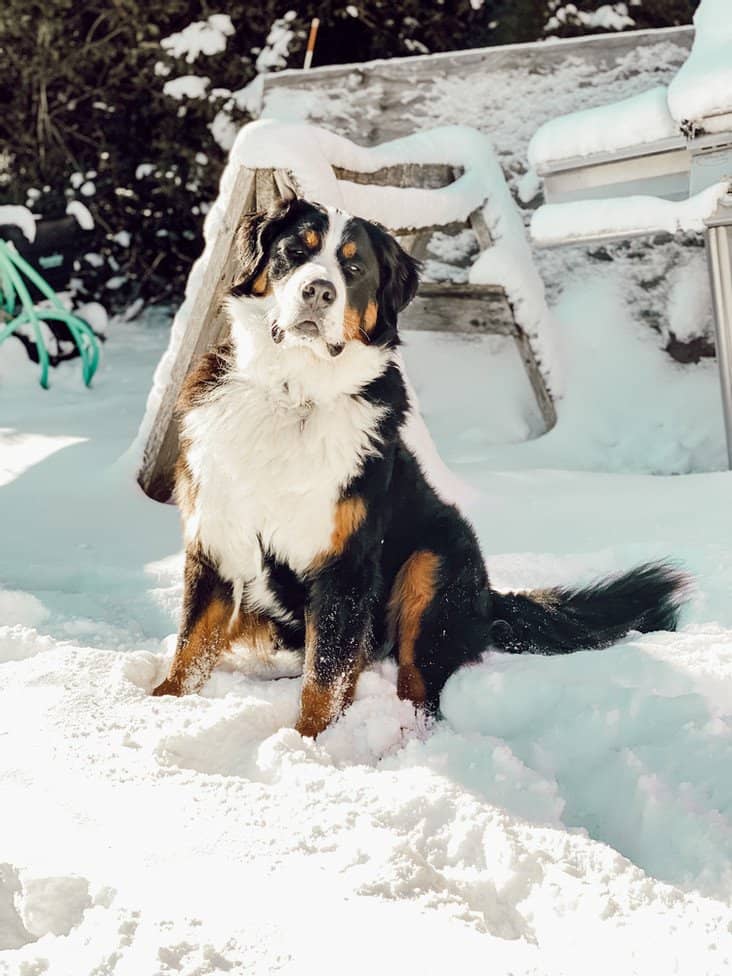 Circling around the back of our home on this sunny Vermont day.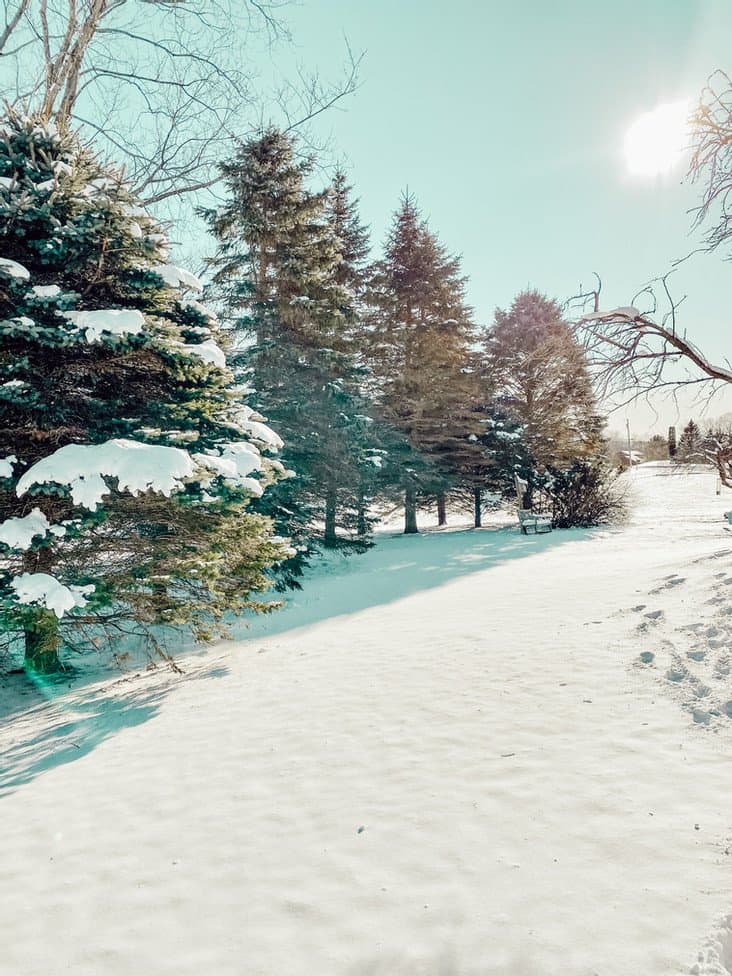 A hidden hot tub off of the master bedroom is just what one needs on a sunny winter Vermont day.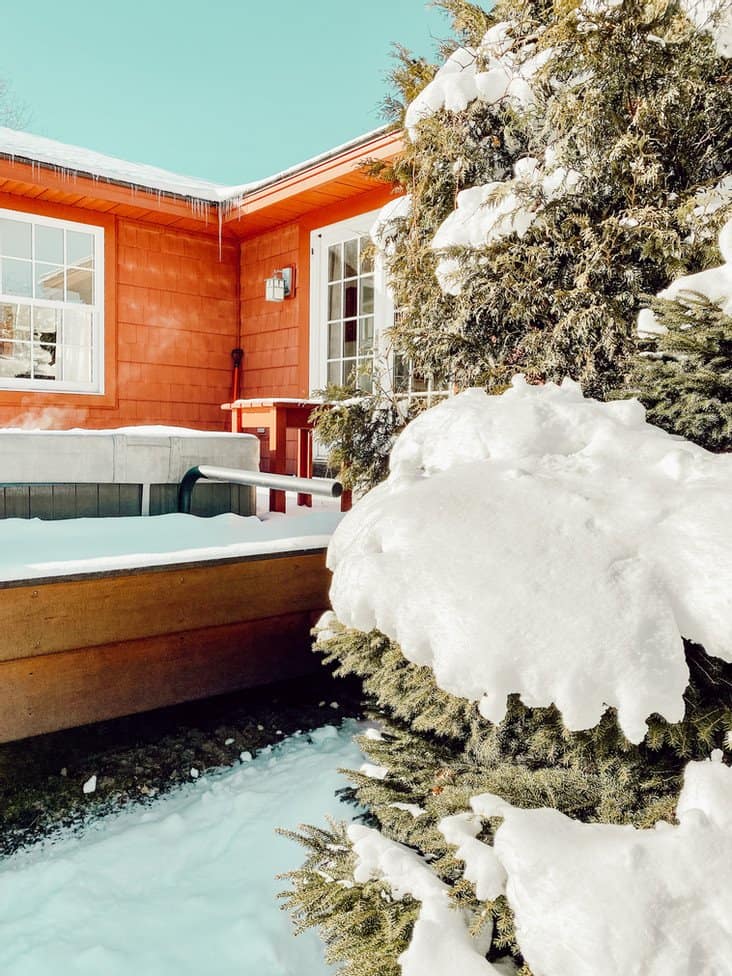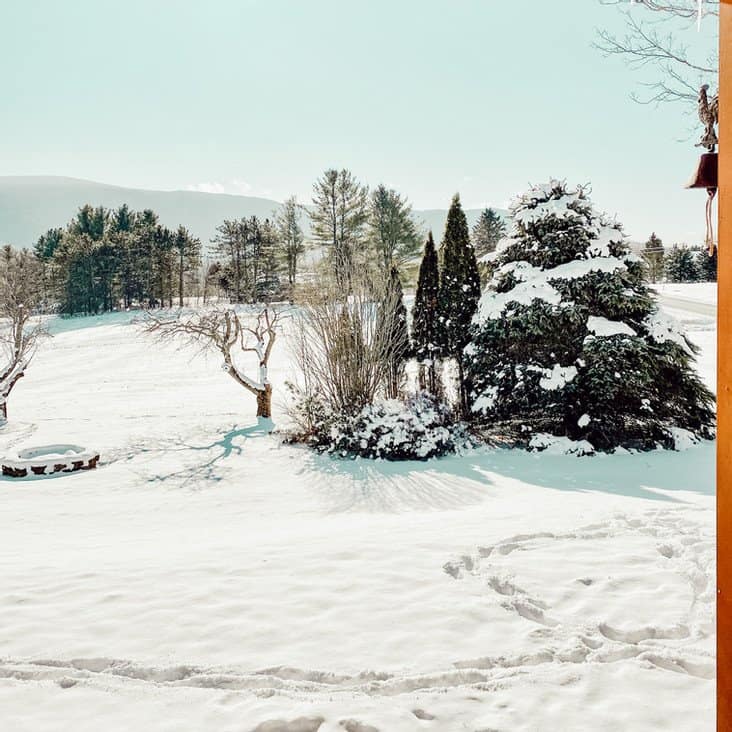 I'm so grateful you stopped by today friends, and I hope you enjoyed your walk in the snow around our Vermont home.
BE SURE TO SAVE THIS "A SUNNY VERMONT WINTER DAY" POST TO YOUR FAVORITE PINTEREST BOARD!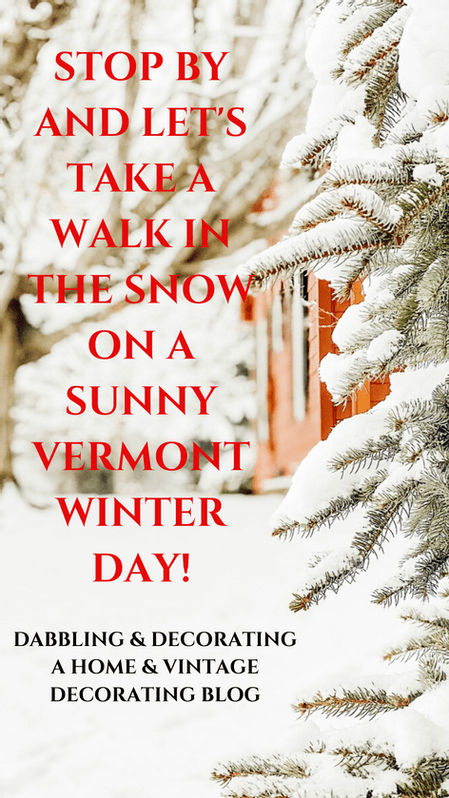 I've created the above custom pin just for this post!  Hearing from you makes my day and your comments mean so much to me! Please join me over on Instagram & Pinterest to see more!