We found the biggest red birdhouse and mounted it in our front yard for our feathered friends to enjoy. Let me show you how we did it simply and time-efficient.
Martin Birdhouse
It's called the Martin Birdhouse and it has 14 apartments and a removable cedar roof for easy cleaning.
This birdhouse is built to be durable with hand-painted LP Smart Panel wood to endure the elements, which is so important to us with our harsh Vermont climate.
The birdhouse is built to attract Martin birds, you may learn more about Purple Martins HERE.
This post may contain affiliate links which won't change your price but will share some commission."

SHOP THE BIGGEST BIRDHOUSES
Scroll and Click on Image to Shop

The Martin birdhouse weighs about 30 pounds and it's really large in size! All handmade by the Amish.
This is what we were looking for with our wide-open yard and the Green Mountains as its backdrop.
It's going to look just beautiful in the winter months too surrounded by the white winter snow.
I contacted the seller, "Amish Home Outdoor" via email and requested a custom color combination that would match our red home and trim. They responded within minutes and the color works beautifully with our red ranch home.
Now can you envision this large red birdhouse in winter's snow?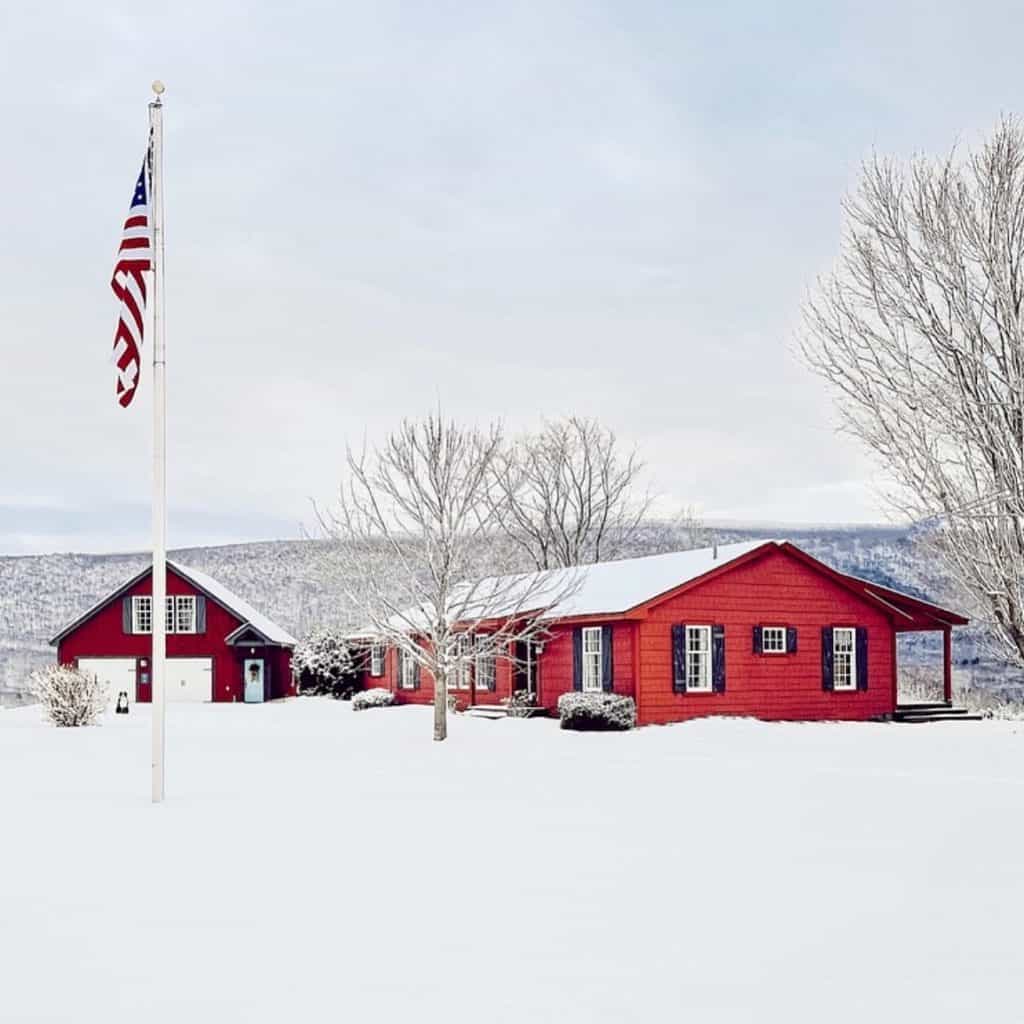 How to Mount a Birdhouse on a Wooden Post
First, we started with a 4 x 4 x 8 wooden post that we purchased from our local hardware store for about $20. This size was also recommended by the seller on their website, so as to fit the mounting on the bottom of the birdhouse.
We then moved the wooden post all around our yard to determine the best position for the biggest red birdhouse.
Once we had the location, we dug a hole with the help of our neighbor's Post Hole Digger.

We dug down approximately 1 1/2 feet so that the wooden post's visibility would be about 6 1/2 feet up from the ground.
We then placed the wooden post into the hole and anchored it steady with a few large rocks.
We then decided which direction we wanted the birdhouse to be mounted. Which of course we all had a different opinion on… But I won out by having the biggest red birdhouse on a bit of an angle so we can see two sides of it from our porch.
We would now positioned the wooden post so that the mounting of the birdhouse would fit that angle. I hope that makes sense? And then we used a level to make sure it was absolutely straight.
Next, we used the Sika Polyurethane Fence Post Mix to secure the wooden post into the hole.
Simply follow the instructions on the packaging. It's a quick cement-like mix that hardens immediately with just a 2-hour set time following.
Once the wooden post was secured we mounted the biggest red birdhouse onto the top of the post and secured it with one 1 1/2 inch screws into each of the four sides of the mounts.
And covered the open hole with dirt and grass.
You may also enjoy How to Design a Backyard Fire Pit Conversation Set from our home in Vermont.
And Backyard Conversation Set and Fire Pit Patio Reveal.
We still need to make a decision on the wooden post itself.
What would you do?
Paint it red?
Paint it black?
Stain it the cedar color of its roof?
Let it weather naturally?
Let me know in the comments section below.
You may also enjoy seeing Our Year-Round Vermont Mountain Views.
And How to Design a Backyard Fire Pit Conversation Set.
And sit a spell with me on our Cozy Antique Spring Porch.
And I'm happy to report that after about 4 days we had a family of birds move in and now we sit on the porch with binoculars and watch them all the time. Love it!
You may also enjoy the post, Adored One-of-a-Kind Handmade Birdhouse Restored.
And I couldn't be more in love with this birdhouse in winter's snow. From red to white:)
SHOP THIS POST
Scroll and Click Image to Shop

I'm so glad you dropped by, and if you are new to my blog, welcome! I hope you enjoyed your visit with us here today at our Home in Vermont.
Be sure to also check out our Home in Coastal Maine where we spend summers and weekends when we are craving a walk on the beach or a visit with old friends.
Please join me as a regular here at Dabbling & Decorating by signing up for my Saturday morning newsletter and never miss an update!

I've created the above custom pin just for this post! Hearing from you makes my day and your comments mean so much to me! Please join me over on Instagram & Pinterest to see more!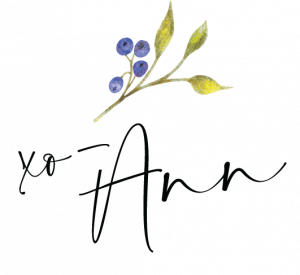 YOU MAY ALSO ENJOY