Christmas is over, now what? I've teamed up with 12 home decor bloggers to share our best after-Christmas home decor ideas and tips with you. Hosted by my friend Rachel over at The Pond's Farmhouse.
Advice from storage to transitioning. We have you covered!
And be sure to check out my Interview with Wayfair which also just published, talking all about transitioning from holiday to winter decor too!
12+ Best After Christmas Ideas and Tips
Living in Vermont, it's so easy to get inspired by all the vintage ski lodge decor. Vintage skis, boots, snowshoes, sleds, toboggans, backpack baskets, and more. I'm so inspired by it all, I created an entire blog series around it. These ideas are sure to inspire you as you transition your decor from Christmas to winter. Outdoors and Indoors!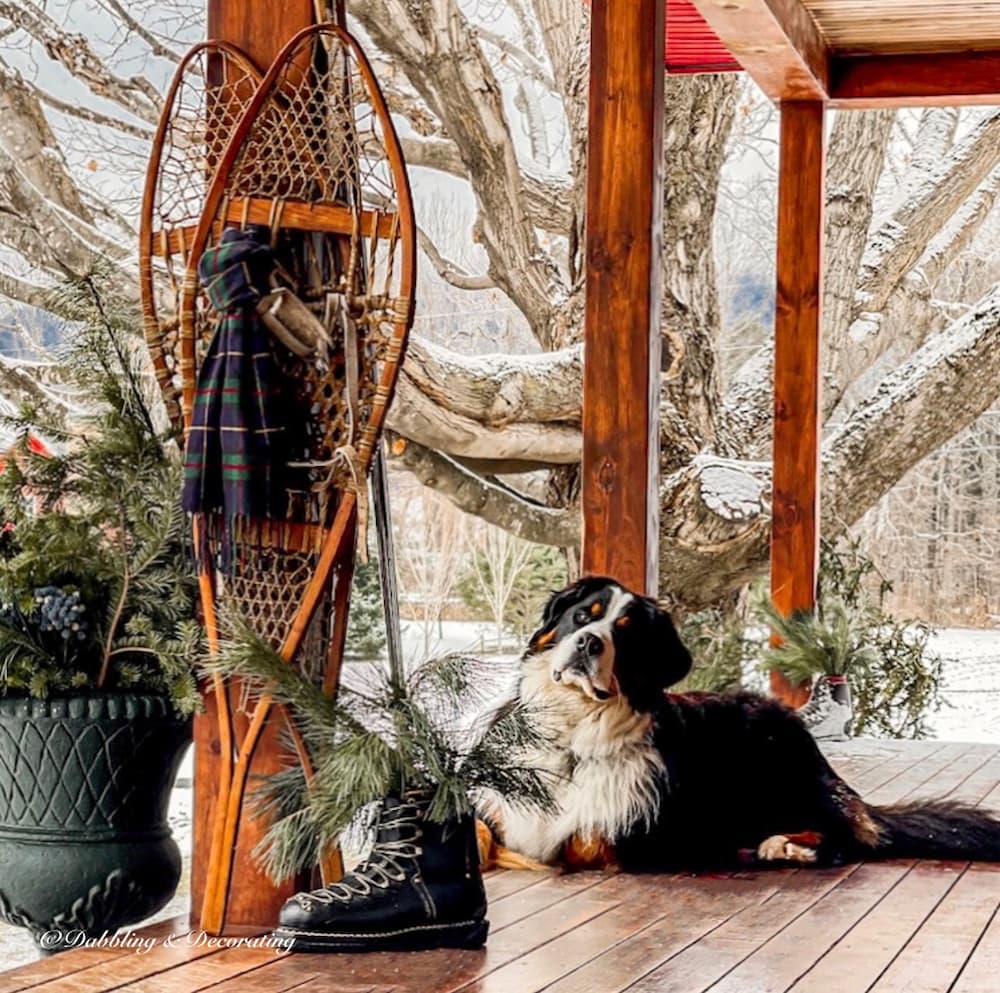 You may also enjoy the post, Pretty in Stardew Blue Paint | A Home Interior Makeover Before and After.
CHRISTMAS AND WINTER STORAGE IDEAS
Are you needing seasonal storage ideas to help you organize your Christmas decorations? These simple tips will keep all your seasonal decor organized and you'll know exactly where to find each item.
Do you feel a little overwhelmed with everything there is to store away, after the holidays? If so, here are five must-haves for keeping your next holiday season organized.
Looking for better ways to store your Christmas tree ornaments? Wait until you see this cool storage hack that I found on Tik Tok that makes it so much easier to put your Christmas ornaments away!
Organizing & decluttering a home with limited storage space is easy with these 5 simple tips that anyone can use.
After Christmas, packing up can feel overwhelming if you do not have a storage solution for your decor. So why not make the storage easy, budget-friendly, and practical? Come check out these awesome ideas when storing Christmas decor.
Now that the holidays are over it's time to get organized. Do you have a storage closet or room that's gotten out of control? Come see how I took an unorganized mess and created a functional and organized space.
Are you still trying to recover from the craziness of the holidays? Here are 9 ways to help you prepare for next year's Christmas season by starting now.
WINTER DECORATING IDEAS
Now that you have Christmas all packed away for another year it's a great time to add a few cozy touches to your spaces for Winter. Here are my easy ideas to refresh your home in January (super budget-friendly too!!)
When the Christmas decor comes down, the cozy feelings don't have to go away! In this post, find some tips and ideas to create simple winter decor for January. You can use these same concepts throughout your home for the winter season!
With the holidays over, we look for cozy ways to style our home for the winter. I have 5 easy ways to refresh your home after Christmas.
Add some simple natural elements to warm up your winter decor with evergreens and pinecones.
I'm so glad you dropped by, and if you are new to my blog, welcome! I hope you'll join me as a regular here at Dabbling & Decorating by signing up for my Saturday morning newsletter and never miss an update!

I've created the above custom pins just for this post! Hearing from you makes my day and your comments mean so much to me! Please join me on Instagram & Pinterest to see more!
YOU MAY ALSO ENJOY