I have been looking for a white sectional for our sunroom for some time now.  I envisioned white, cozy, and comfortable. After all, living in Vermont requires cozy rooms three-quarters of the year… So I searched and I searched.  And the one sectional that kept coming up was the Ektorp Sectional from IKEA.  It is under $1,000 (+ about $200 to deliver to our area in Vermont), comes with washable slipcovers, and many other slipcover options that you may choose from if you ever want to change the color or replace the originals.  What's the gotcha?  You have to assemble it!  And this made me so nervous, as I've never purchased anything from IKEA before, and am well aware that all their furniture requires assembly.  But for the price and all, I decided to give it a go.  And I want to share this experience with you here on the Blog.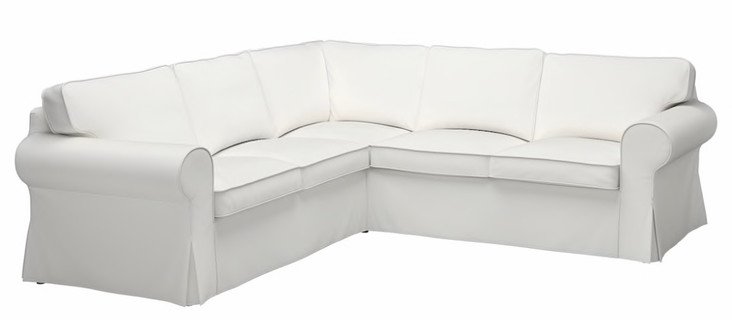 The IKEA Ektorp White Sectional took about 3-4 weeks to arrive.  They called me in advance to schedule a time and mentioned it was on a pallet, however, they would deliver it to any room in the house.  The delivery arrived on time and I had them leave it in our garage.  It looks pretty intimidating does it??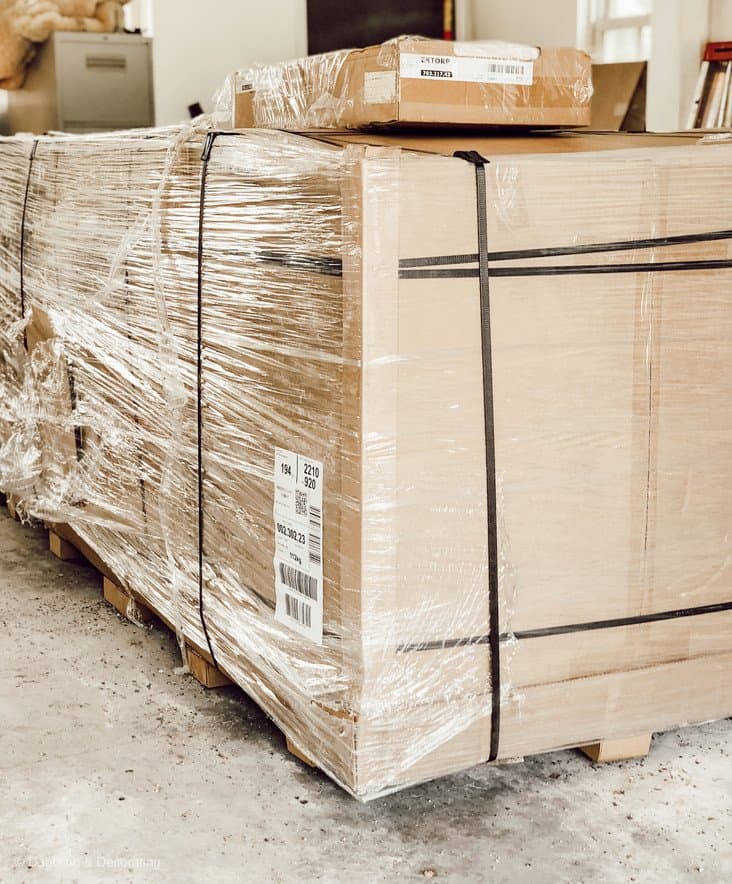 I started to un-package the pallet and to my surprise, it didn't look that challenging after all. It came in three large boxes on the pallet, which included three parts of the sectional, which were already assembled, along with the pillows!! The only thing we had to do was attach the arms on the end of each section and screw on each leg, which is plastic and not wood by the way. Once this part is assembled, you simply attach each section and put the slipcovers on, which are just as simple. They fit perfectly. The total time to put this IKEA Ektorp Sectional together was about 20 minutes plus the time it took to fit the slipcovers. I was thrilled!
All the paperwork states that it is a two-person job. So could I have done this myself? YES, I could have assembled this IKEA Ektorp Sectional myself if I had it delivered into the house, as I don't think I could have carried each sectional into the house from the garage.
Assembling the IKEA Sectional
Now I'm off to decorate this beautiful white Ektorp IKEA Sectional that is now in our sunroom and to make it as cozy and comfortable as possible!! Which to me means lots of blankets and pillows all over the seat cushions!
It's so easy to keep clean too with the easily removable slipcovers that you can easily throw right into the washing machine.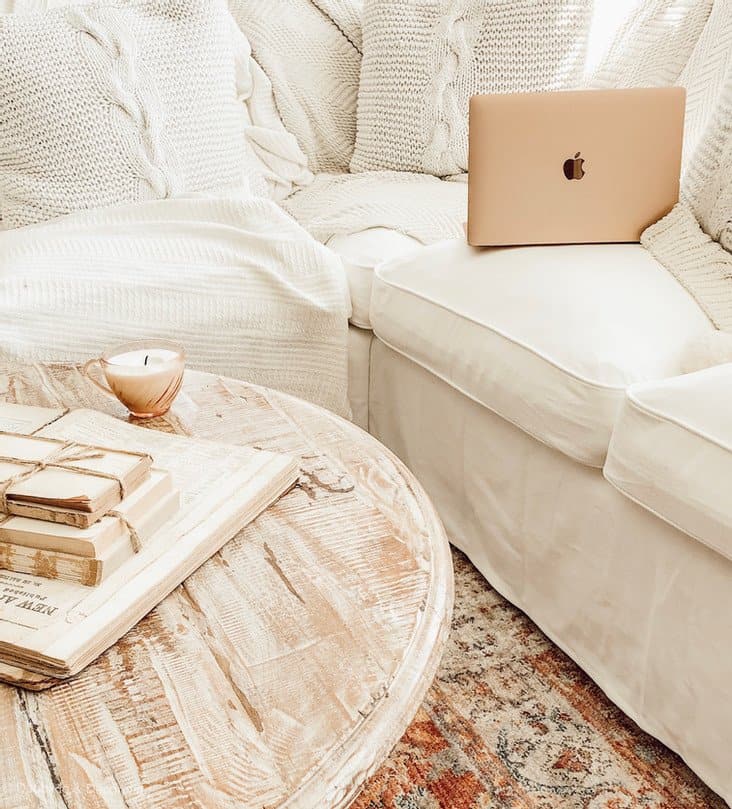 It is definitely a super comfortable sectional and the slipcovers are of very high quality.
You may also enjoy the post, A Sun Room Makeover.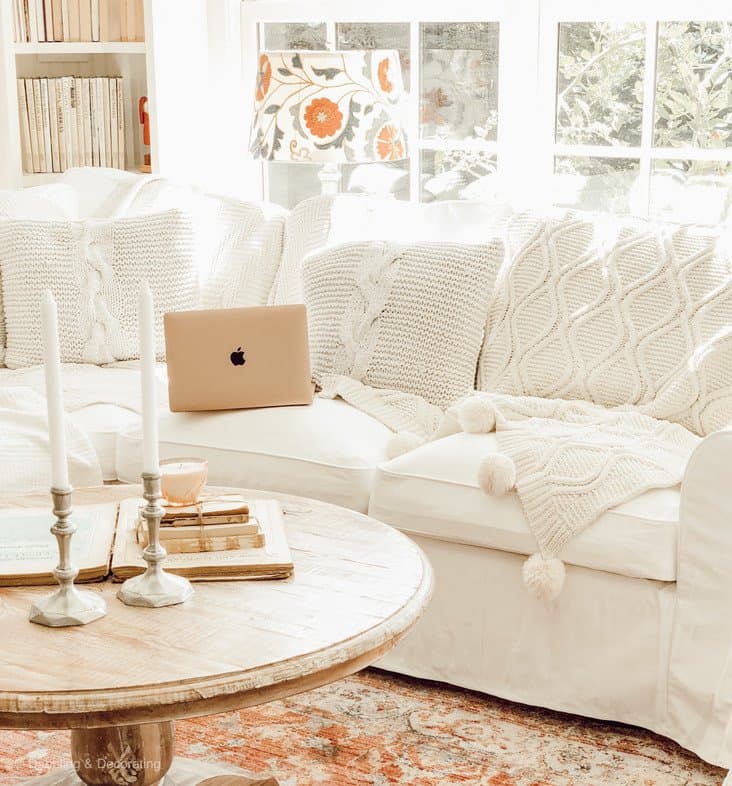 PIN THESE IDEAS FOR LATER!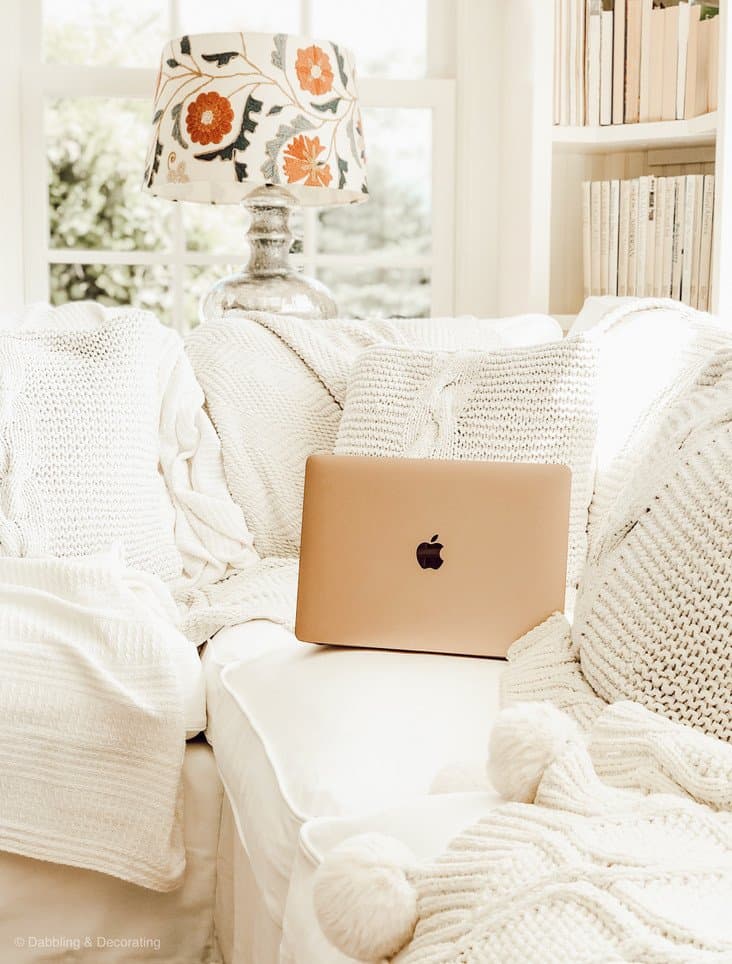 Check out how this sunroom looks updated today.
And Cozy in the Fall.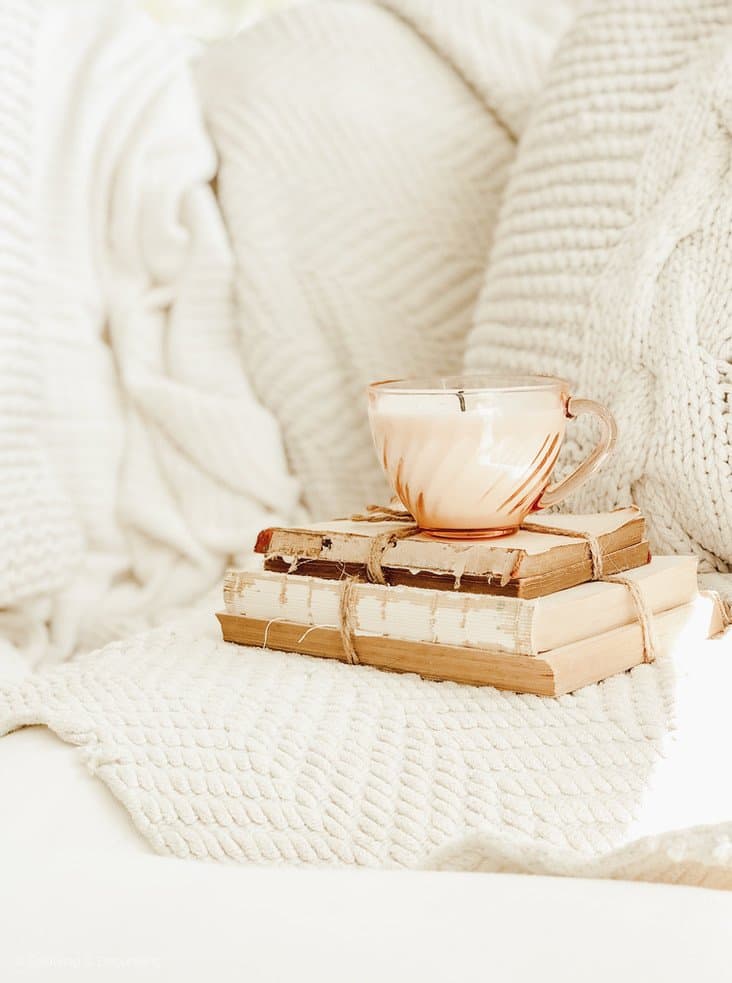 I'm so glad you dropped by, and if you are new to my blog, welcome! I hope you enjoyed your visit with us here today at our Home in Vermont.
Be sure also to check out our Home in Coastal Maine where we spend summers and weekends when we are craving a walk on the beach or a visit with old friends.
Are you looking for more thrifty and vintage home decorating ideas? Start getting your weekly vintage decorating ideas today! Joining over 3,000 subscribers…
I've created the above custom pin just for this post! Hearing from you makes my day and your comments mean so much to me! Please join me over on Instagram & Pinterest to see more!
YOU MAY ALSO ENJOY