Today is September 1st and Autumn is definitely upon us here in Vermont. I'm not quite ready for decorating with pumpkins just yet, however, a couple of friends stopped by over the Labor Day weekend and brought us these beautiful fresh cut flowers from their flower gardens. They are amazing! And I thought they would be so festive on our dining room table as a basket of fall flowers centerpiece.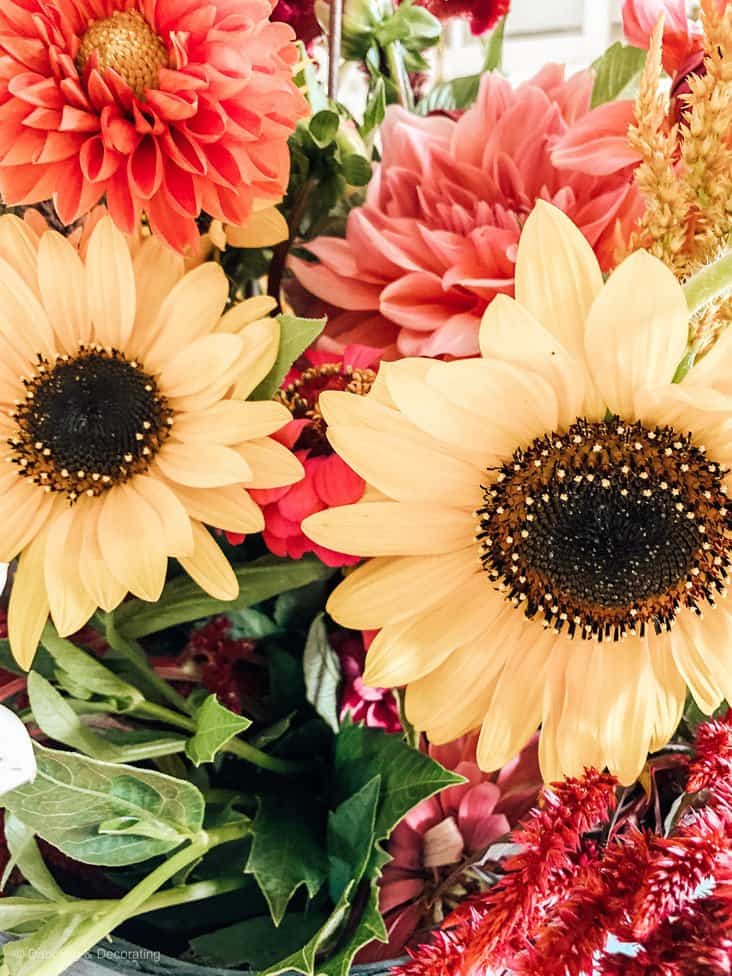 I just adore all the vibrant colors of fall flowers.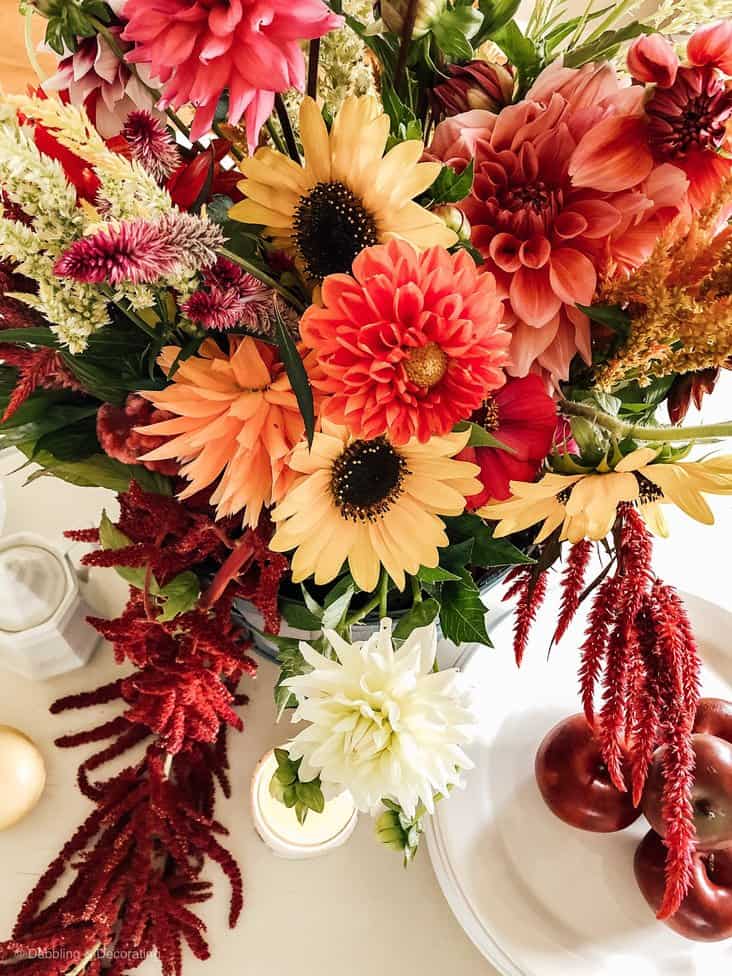 I had this basket that I bought at Michaels for a couple of dollars and spray painted it a vintage blue, which is my color of the season. Do you have a favorite decorative color?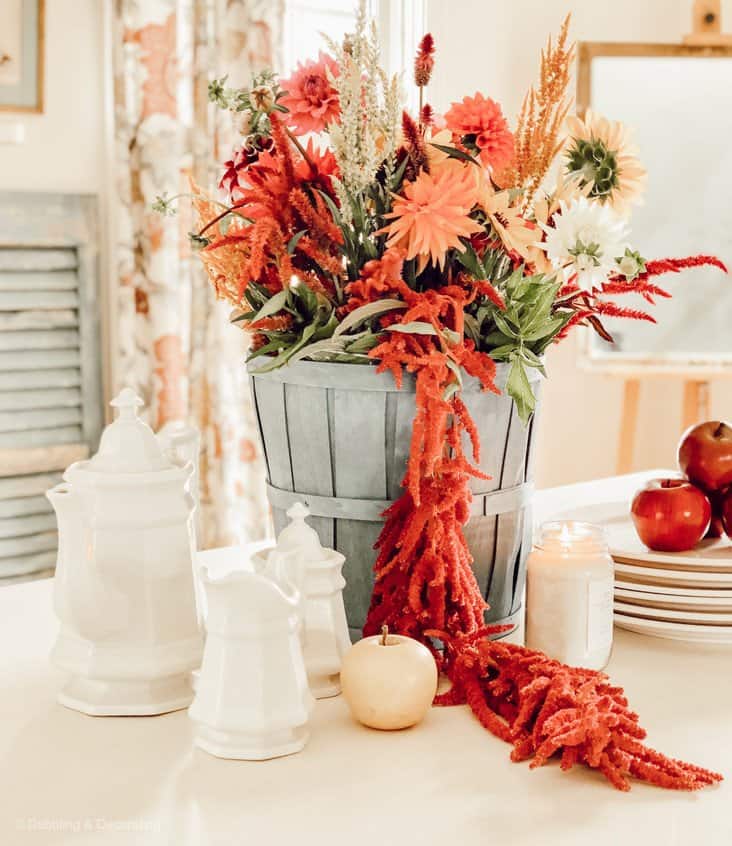 Enjoy this Fall & Halloween DIY Grazing Table with MacKenzie-Childs as well.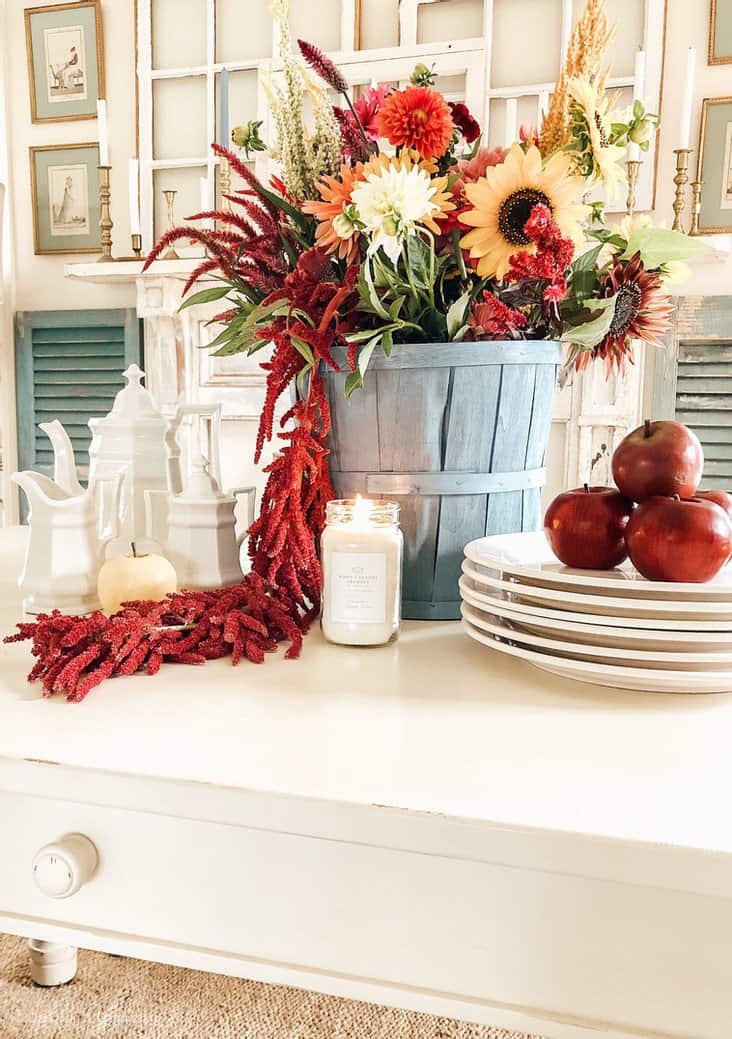 Antique Candle CO has an amazing new fall scent, Warm Caramel Crumble. And it smells simply amazing! My entire home smells like I've been baking all day!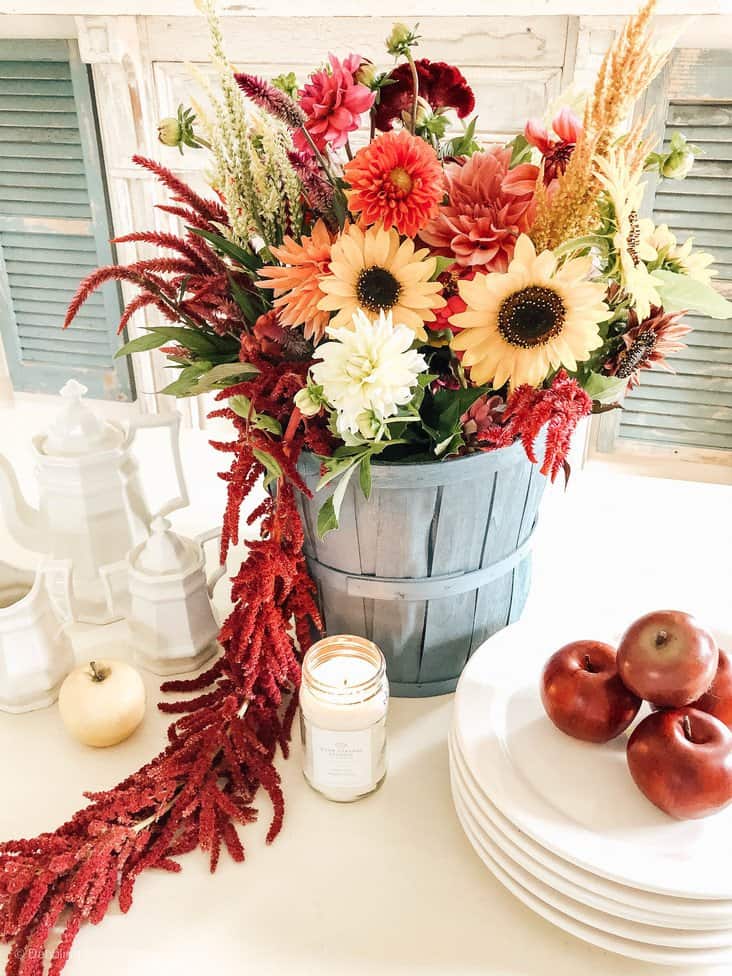 You may also enjoy the post, Vintage Fall Centerpiece in 5 Easy Steps.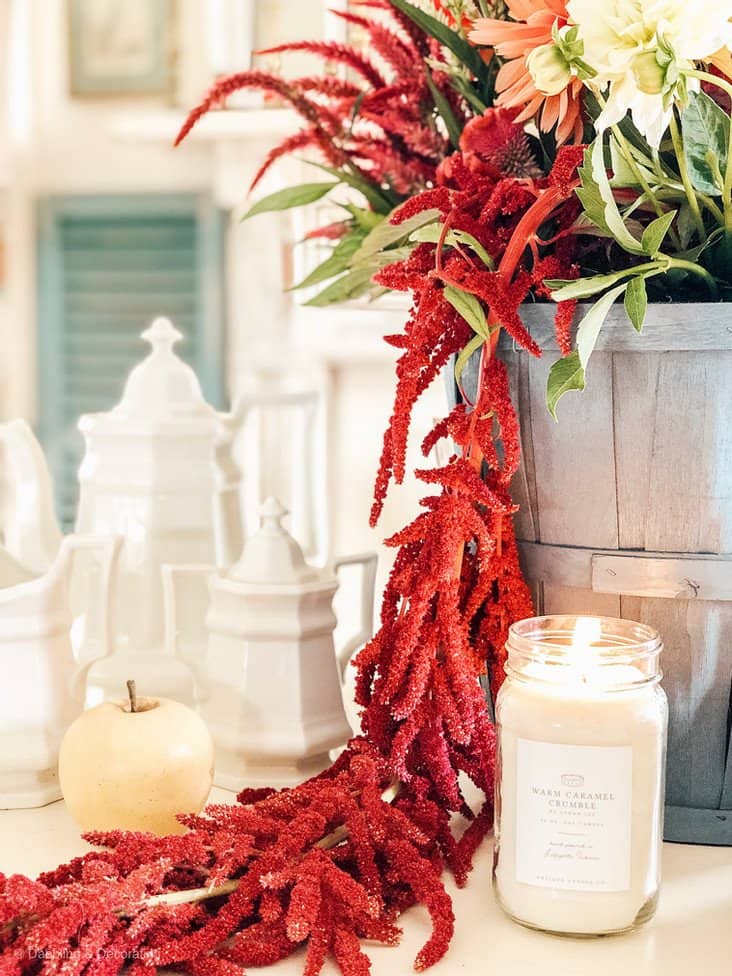 All I did to create this basket of fall flowers was to spray paint this basket a vintage blue, add a vase full of water, arrange the flowers, and place them into the basket.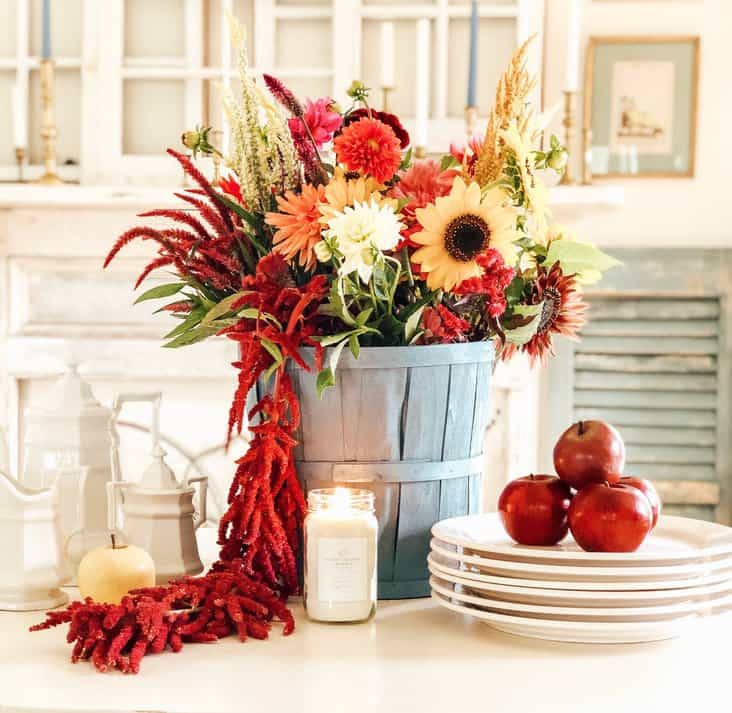 A few artificial Apples and my mother's vintage tea set accentuate the color of the flowers—such a simple DIY table centerpiece.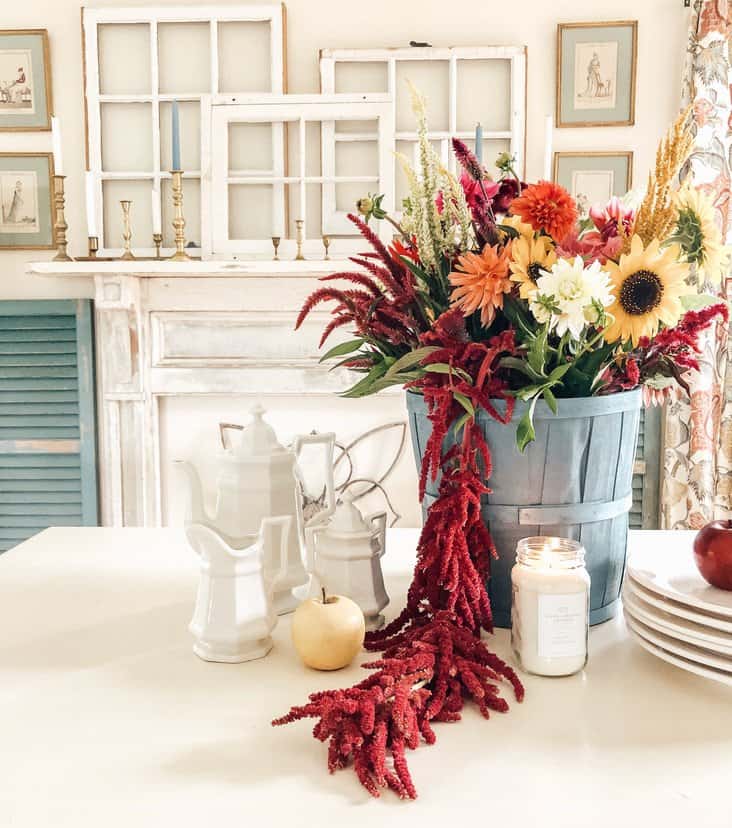 PIN THESE IDEAS FOR LATER!
You may also enjoy the 6 Best Foraging Basket Arrangements for the Off-Season post.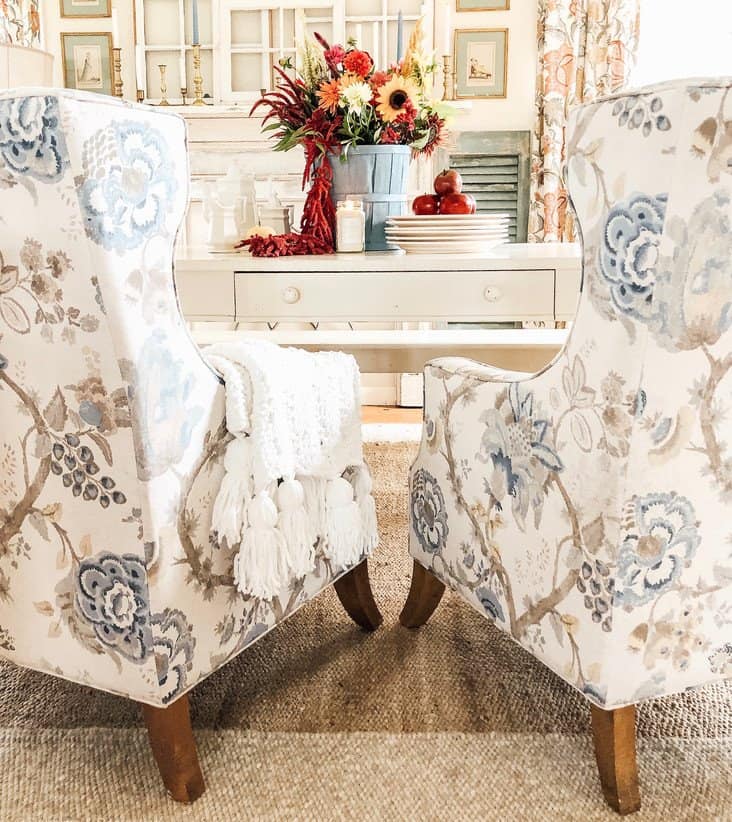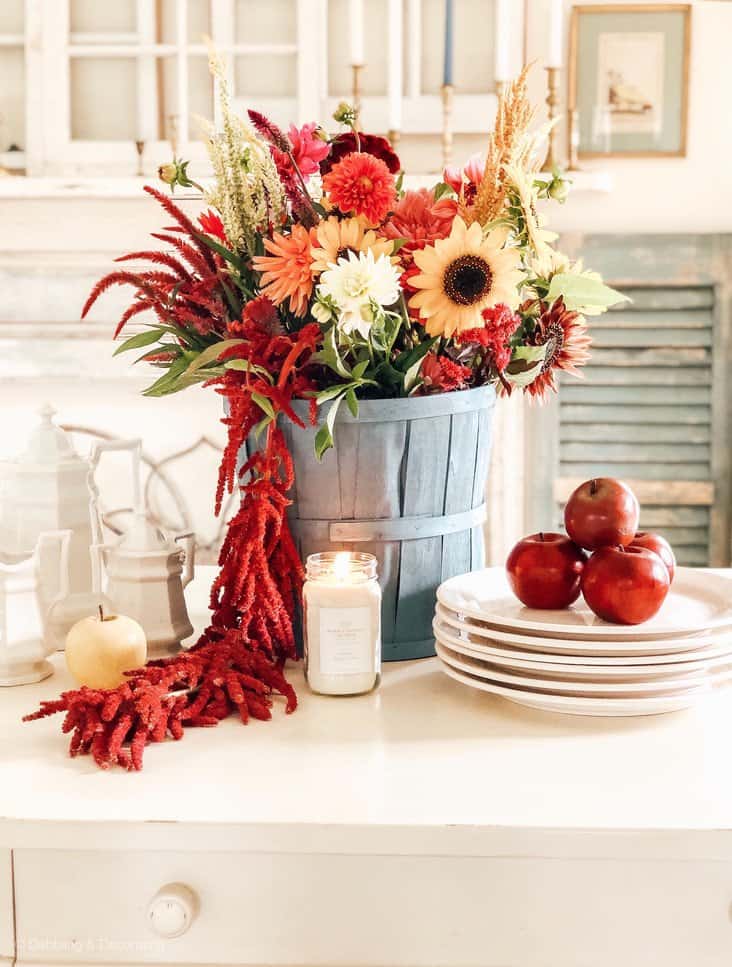 I'm so glad you dropped by, and if you are new to my blog, welcome! I hope you enjoyed your visit with us here today at our Home in Vermont.
Be sure to also check out our Home in Coastal Maine, where we spend summers and weekends when we are craving a walk on the beach or a visit with old friends.
Please join me as a regular here at Dabbling & Decorating by signing up for my Saturday morning newsletter and never miss an update!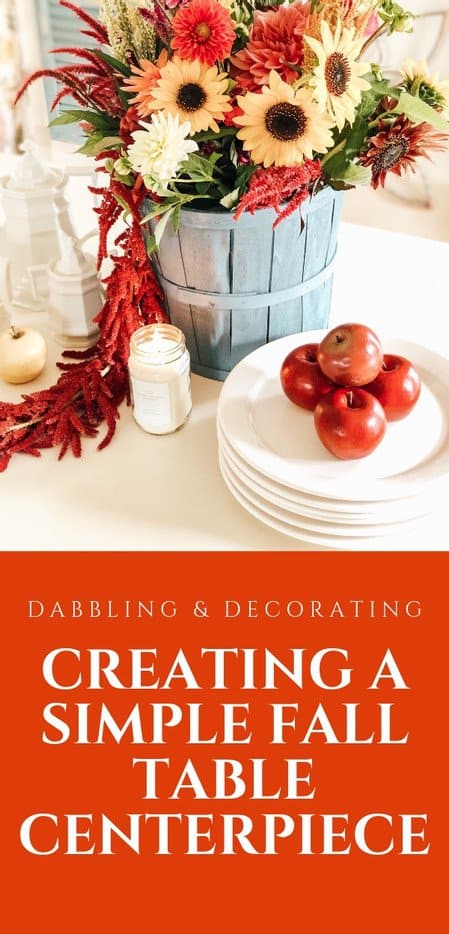 I've created the above custom pin just for this post! Hearing from you makes my day; your comments mean so much to me! Please join me over on Instagram & Pinterest to see more!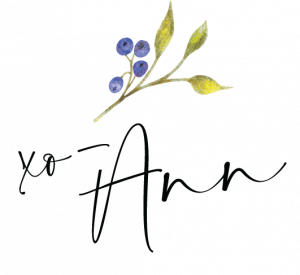 YOU MAY ALSO ENJOY