Are you looking for creative closet space ideas for rooms without closets? Check out this thrifted wardrobe closet and how I refinished it.
Old Wardrobe Makeover
What is a freestanding clothes closet?
A freestanding clothes closet is perfect for a wardrobe when you have very limited closet space. There are wardrobe racks, armoirs, and mobile clothes closets, like the one we are working with here today.
This post may contain affiliate links which won't change your price but will share some commission."
SHOP FREESTANDING WARDROBE CLOSETS

I saw this old wooden wardrobe over on Facebook Marketplace selling for $50.
I first thought it would be so adorable repurposed into one of our 'no closet' attic bedrooms at our home in Maine.
When we added the 2 finished guest bedrooms into our attic about 8 years ago now, the zoning didn't allow for closets.
And I had a vision of this old portable wardrobe closet all-refinished sitting pretty in one of the two attic bedrooms.
What is a portable closet and how does it work?
Portable closets are an easy and efficient way to instantly make more space for your clothes with just the help of a few hangers and shelves. Instead of throwing your clothes into a trunk or on the bed, you can organize them here beautifully.
Step 1. Sanding
I started by sanding down the entire outside of this wardrobe closet to get a better idea of how I really wanted to repurpose this.
Did I want to strip it entirely of the paint? This could be a long painstaking project…
Or simply clean it up and paint over it? Simple and easy.
Unfortunately, the sides of the closet are made with a combination of wood and veneer. I'm not a big fan of veneer so I'll need to work around that, both inside and outside.
What would you do?
Can You Stain Veneer? Yes, you can!
Or Should I wallpaper the inside with peel and stick wallpaper? They have so many beautiful patterns to choose from today.
Step 2. Staining the Interior
I decided to try staining the interior first and if I don't like that, I will go with wallpaper.
That way I am leaving my options open.
* I am not an expert in refinishing furniture, I am simply sharing my makeover experiences.
Restor-A-Finish is my new best friend!
So I grabbed and used a can of Mahogany that I had on hand after Refinishing this Wood Table in Less Than 1 Hour.
One coat of Restor-A-Finish took about 1/2 a can. This project also required a paintbrush vs. a rag, as the wood and veneer were just so dry. It will definitely require a second coat too.
Below is the inside of the wardrobe closet after day 1 with two coats of Restore-A-Finish in Mahogany and one coat of Feed-N-Wax, which goes on like butter with a rag!

Notice that most of the watermarks on the veneer are gone and it's looking so much more finished.
You may also enjoy this post, 15 Cool DIY Projects to Start this Summer.
Step 3. Painting the Wardrobe Closet
I decided to paint the exterior of the wardrobe closet a blue/gray color, the same color as the trim in our bedrooms at our home in Maine.
It's a beautiful vintage look and once contrasted with the interior stain it should look fabulous when finished.
Step 4. Replace or Paint Wardrobe Hardware
I removed the closet door for painting when I decided to also replace the outdated hardware.
But after a trip to the hardware store, I quickly realized that it wasn't going to be that easy to replace these old hinges.
So I decided to simply paint the hinges black with a can of spray paint that I had hanging around the garage.
I just didn't have the time for a custom order online and our local hardware store didn't have what I needed.
Step 5. Vintage Crochet Clothes Hangers
And while waiting for the paint to dry, I found these vintage crochet wooden hangers on Etsy.
How charming are these for this old wardrobe closet from A Green Cottage Shop?
SHOP VINTAGE CLOTHES HANGERS
Scroll and Click Images to Shop

Oh boy do I wish I had had an electronic paint sprayer for this project, see more in the post, MY FIRST TIME USING A PAINT SPRAYER, WHAT YOU NEED TO KNOW.
Finished Wardrobe Closet
I love how this wardrobe closet turned out.
I brought it into our sunroom to put the door back on it with the newly painted hinges. Now I'm thinking I may just keep it around a while.
Where can I buy antique wardrobes and armoires?
A wide assortment of wardrobes and armoires are available on both Etsy and eBay.
Here are a few of my favorites that I rounded up for you here:
Scroll and Click on Image to Shop

What are the different types of wood for wardrobes?
This wardrobe was made from Pine and Veneer.
We are planning on making a custom wardrobe closet for our attic bedrooms in Maine this summer.
And we will use Pinewood for that wardrobe closet DIY.
Free-standing wardrobe closets are such a great solution if you don't have much closet space.
On the flooring, the previous owner put in two wood railings for shoes, which I just love.
The railings even have a slant to them. Such a fun detail to have.
You may also enjoy Riding out the Rain with These Fabulous Umbrellas and Rain Boots.
And 75+ Blue and White Vintage Gift Ideas for Women!
Now I just need to transport this portable wardrobe closet to our home in Maine and into one of the two attic bedrooms.
I'm so glad you dropped by, and if you are new to my blog, welcome! I hope you enjoyed your visit with us here today at our Home in Vermont.
Be sure to also check out our Home in Coastal Maine where we spend summers and weekends when we are craving a walk on the beach or a visit with old friends.
Please join me as a regular here at Dabbling & Decorating by signing up for my Saturday morning newsletter and never miss an update!

I've created the above custom pin just for this post! Hearing from you makes my day and your comments mean so much to me! Please join me over on Instagram & Pinterest to see more!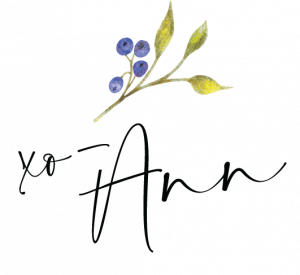 SHOP THIS POST

YOU MAY ALSO ENJOY