Living in Vermont and home decor have always been my dream and passion.  And I am so grateful for each of you who follows along, joins me on the blog, and engages with many amazing and supportive comments.  I sure hope Dabbling & Decorating has been an inspiration for you!
Today I am adding one more passion, and that is our recently inherited family Coastal Maine home.
My parents built this Raeside-Dame home in 1992 as their retirement home when they were in their early 70s, thinking they would have a good 10 years in it.  They spent the next 27 years at home in this Early American reproduction cape.  My parents adored antiquing up and down Route 1 in Maine and filled this Raeside-Dame home with all their beautiful finds staying true to the theme of the home.  This home was so very dear to them both.
As an only child, my parents passed this home on to me, and I can not wait to make this home ours, caring for it and adoring it as my parents had.  I hope you will follow along as we begin this journey.
Raeside-Dame homes are early New England reproduction homes. And this one is a cape-style home with wooden shingles, open beams, wood floors, antique hardware, and all the early American charms.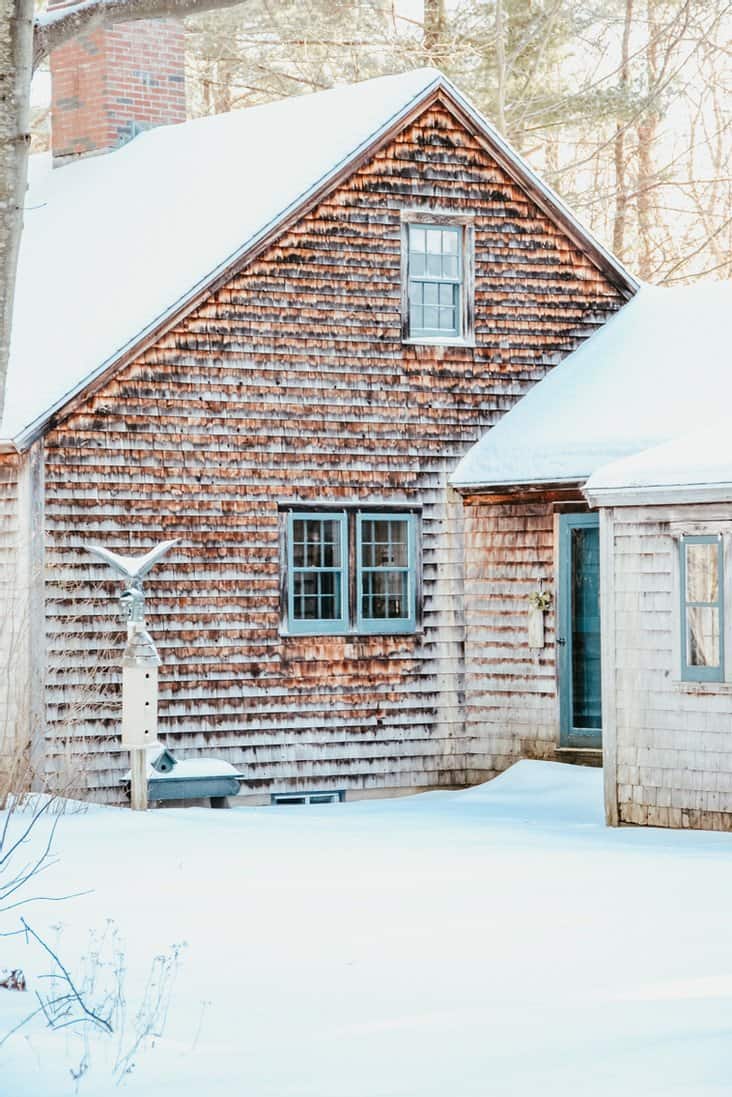 All the pictures displayed in this post are as we inherited the home.  We will paint the entire inside of the home to brighten it up (in the same color theme), refinish and paint the floors, add in our own furnishings, and keep all the family antiques.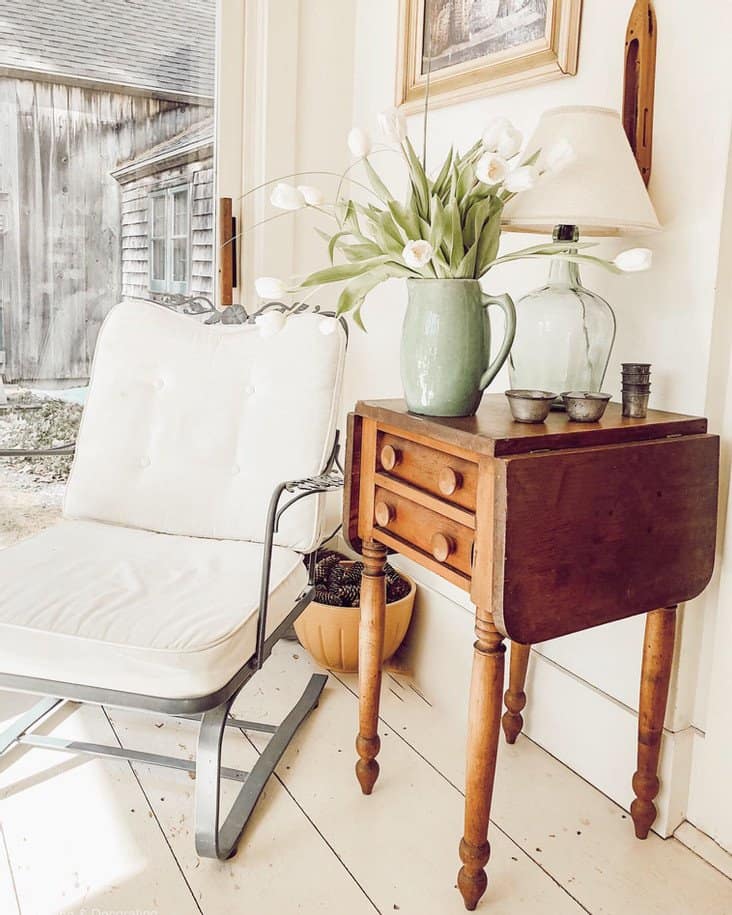 This sunroom has been a favorite! I look forward to making this room super cozy to sit and watch the wildlife, sip coffee, and enjoy the sun. My mother's handmade braided rugs are throughout the home, along with her quilts, which I will certainly be keeping and showcasing throughout this coastal Maine home.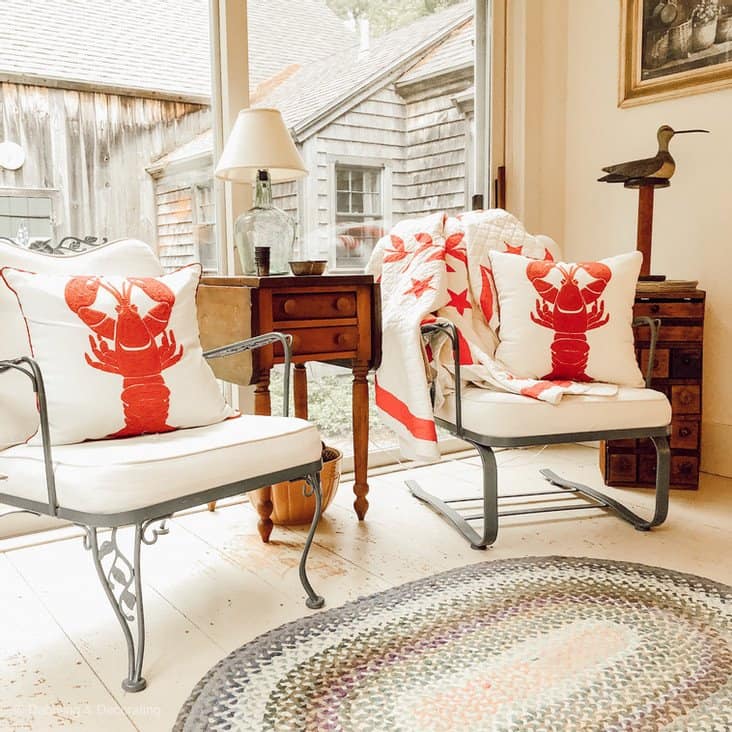 My father enjoyed woodworking well into his retirement years.  There are handmade benches throughout the property that my dad made over the years.  This is the winter view out of the sunroom.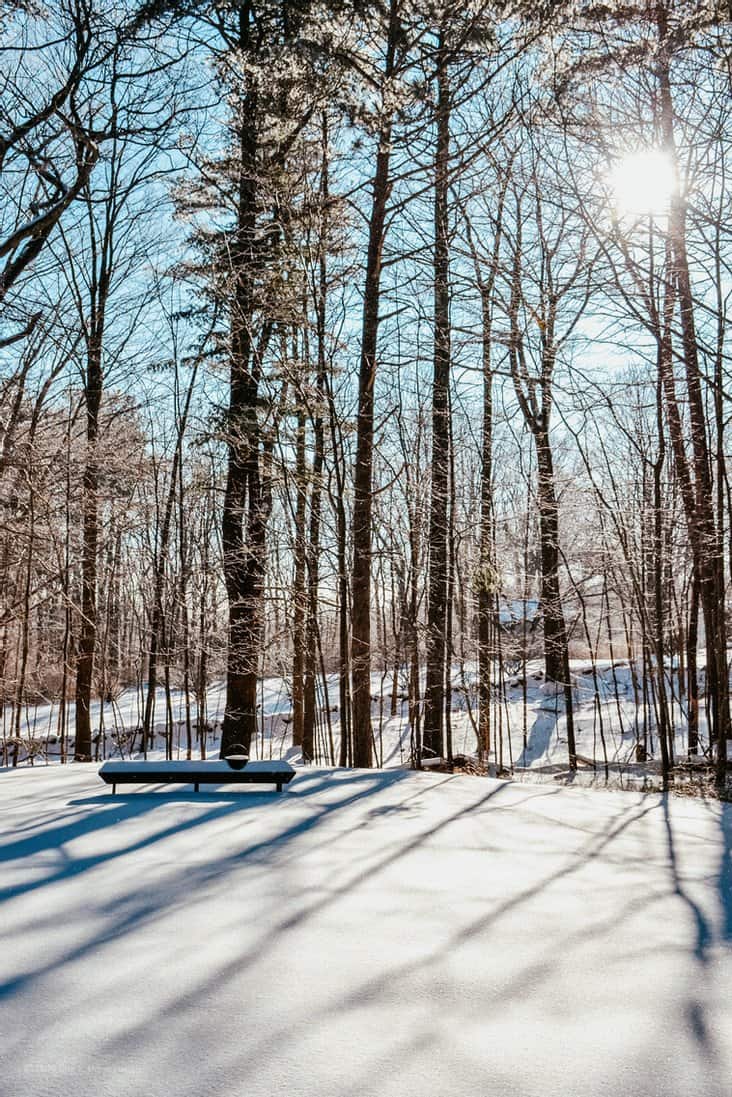 Update: 8/2023
This home's renovation is now completed, although it will forever be a work in progress for us. Which we embrace wholeheartedly.
Follow along on the blog series "In My Mother's Maine Home" and see more today in our Coastal Maine Home Tour.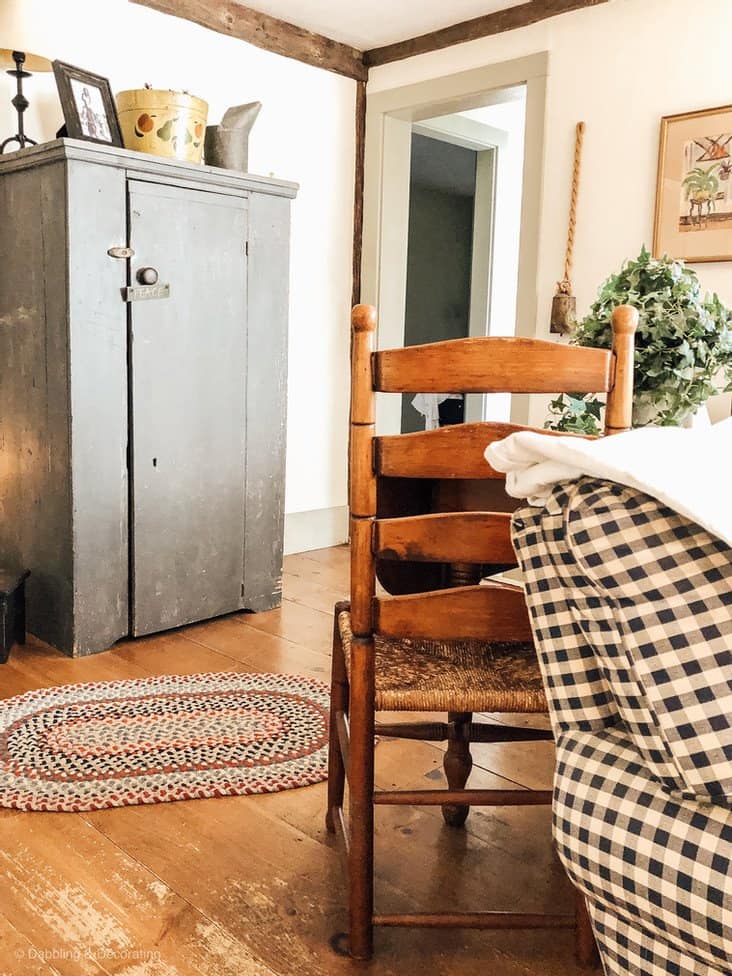 This built-in hutch was a piece that the house craftsman found at the local dump and refinished for this space. My mother decorated it with vintage terracotta pots and jugs for many years.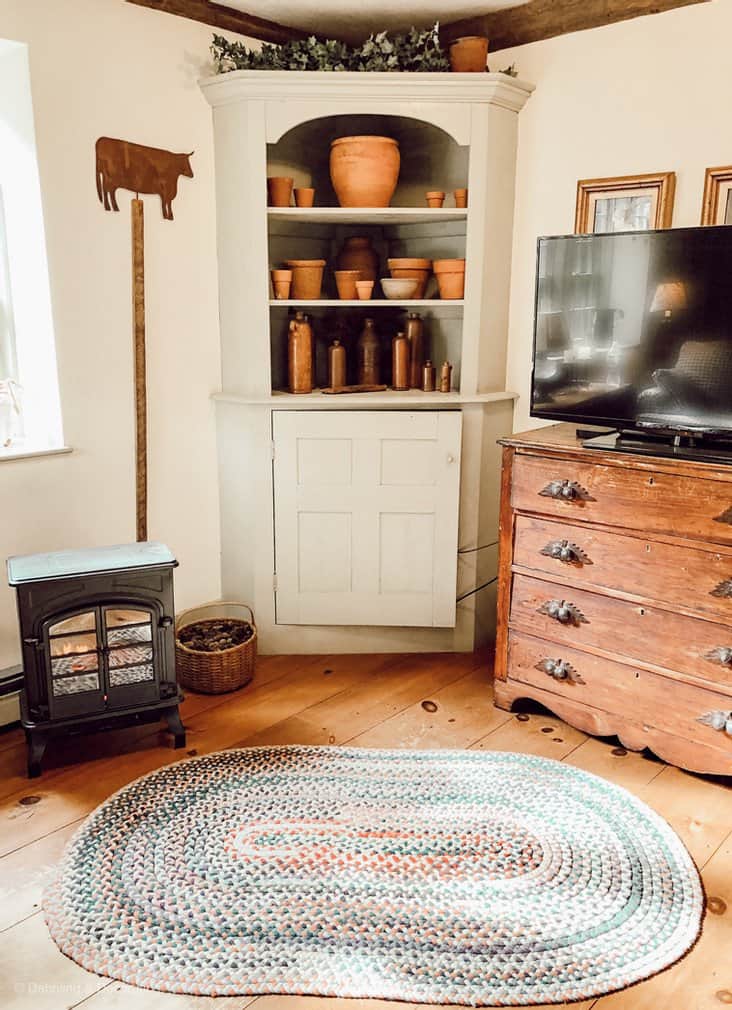 Here is an old photo of my mother in the kitchen on one of our many visits home.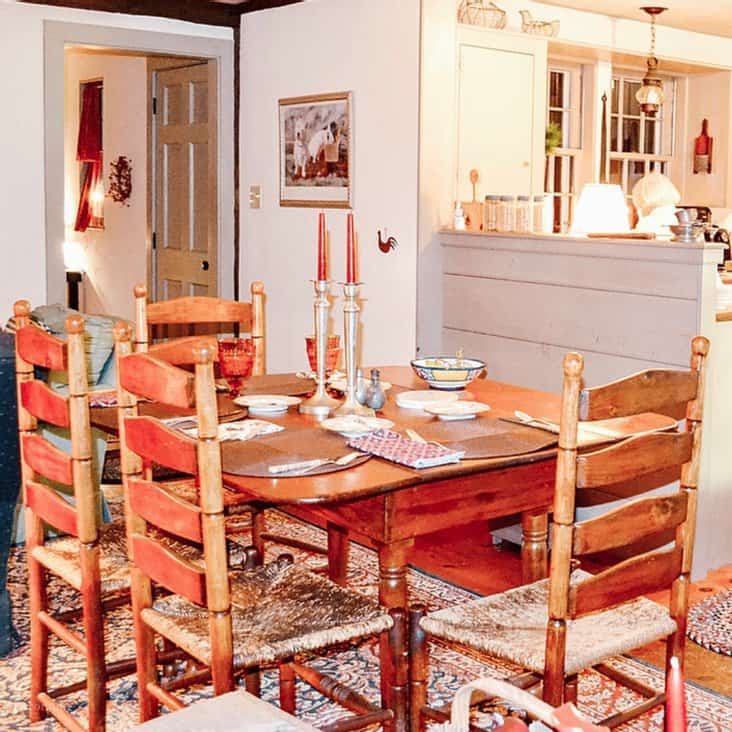 A small guest bedroom on the first floor is emptied out, making way for revitalization.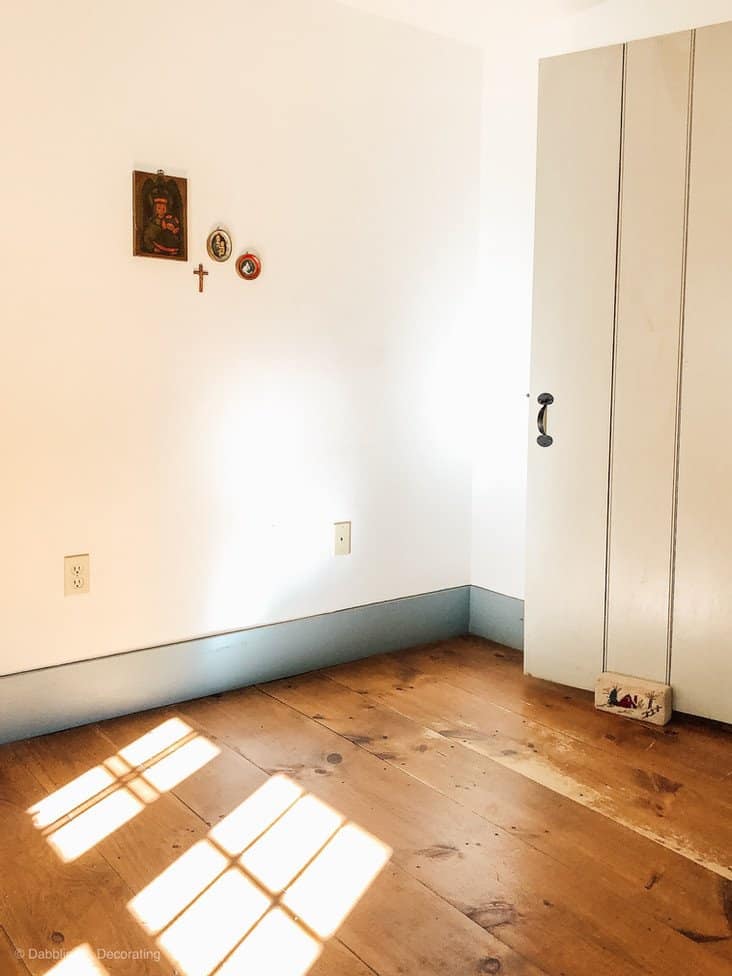 The same small guest bedroom on the first floor in preparation for painting and floor refinishing. The curtains were handmade by my mother.
See more of this bedroom today in the post, Small Cottage Guest Bedroom, Vintage and Delightful.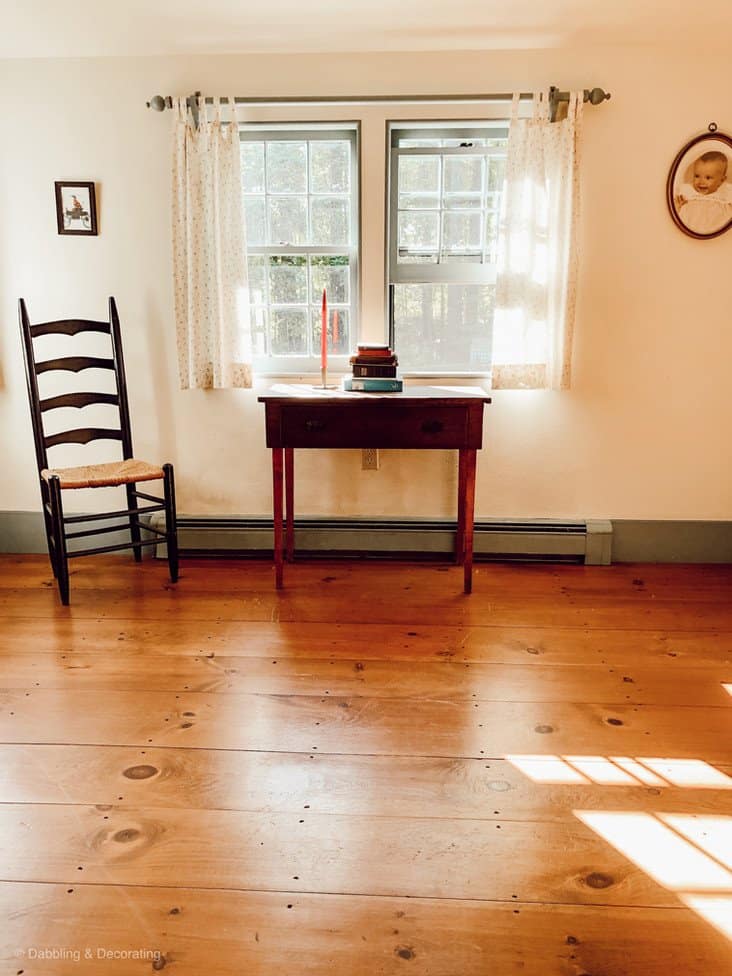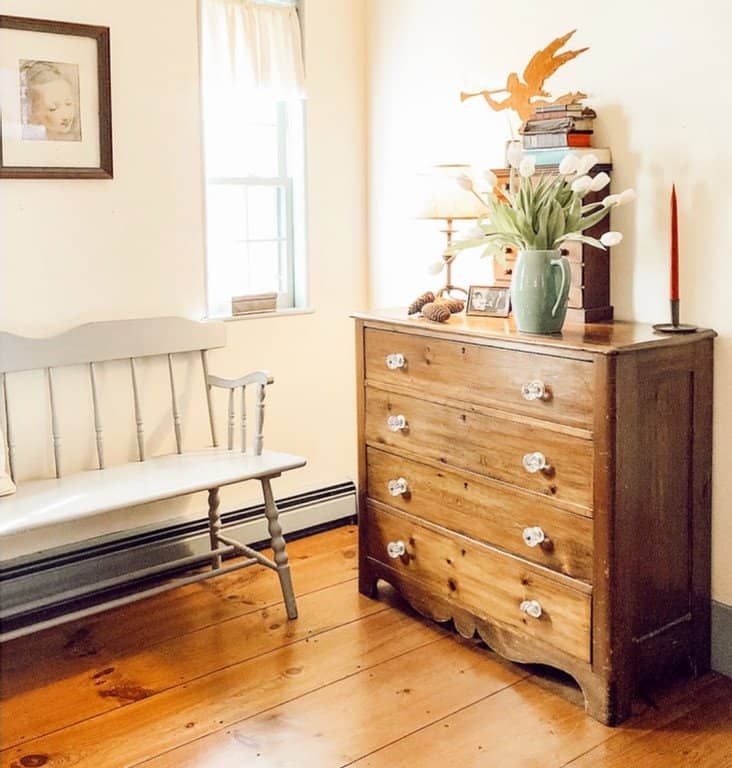 Master bedroom with bathroom on the first floor. You enjoy seeing this master bedroom today in the post, Small Cottage and Vintage Style Master Bedroom.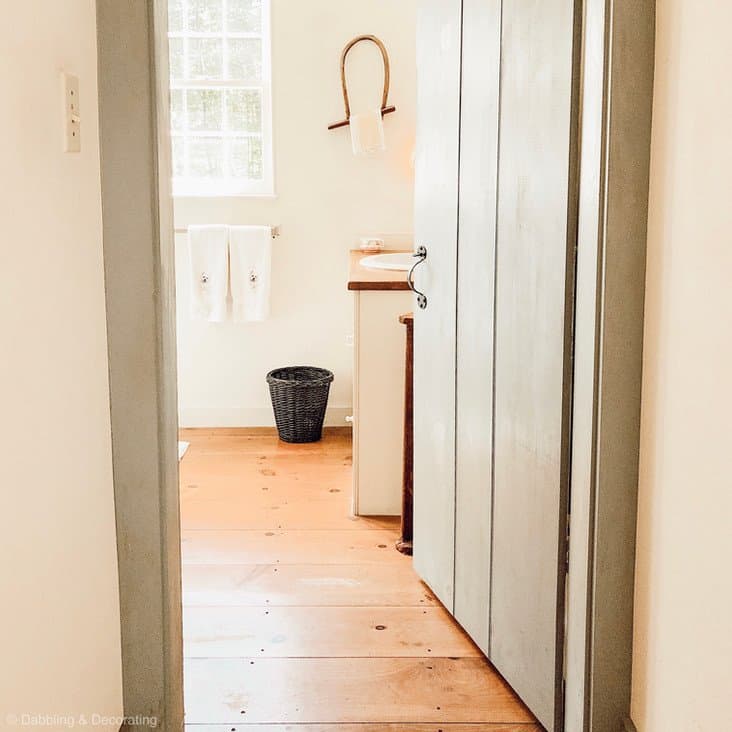 You're going to love seeing our summer house tour of 2021, which includes a tour of this living room space today.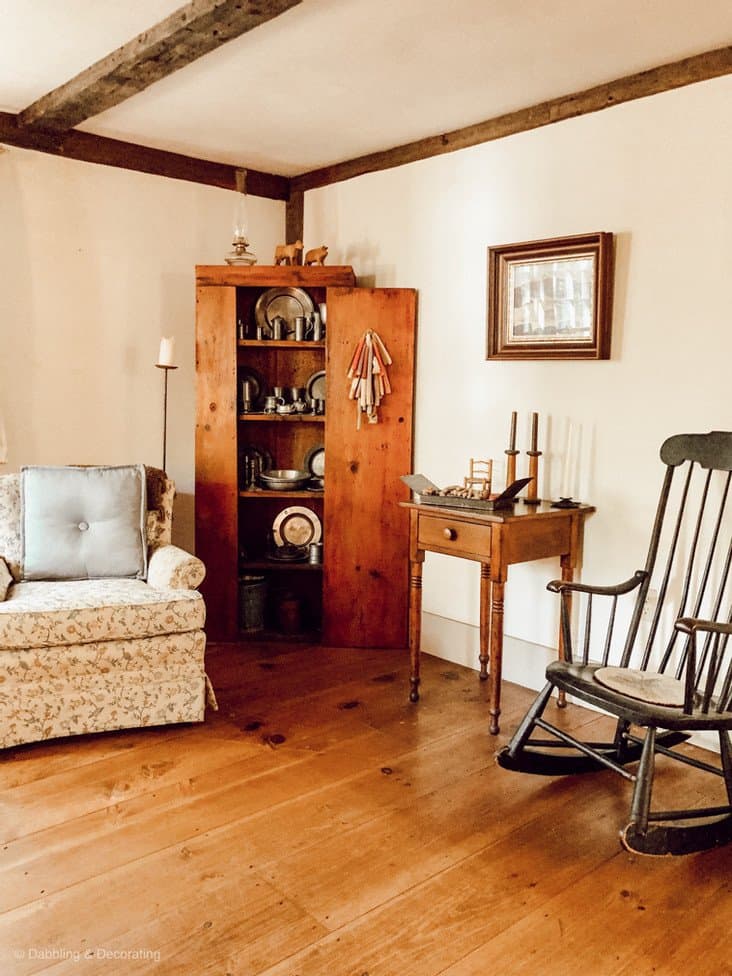 Living room with fireplace. My mother had a beautiful collection of pewter pieces and candles that are everywhere throughout this coastal Maine home.
Today we enjoy dining fireside with this charming antique table I found thrifting.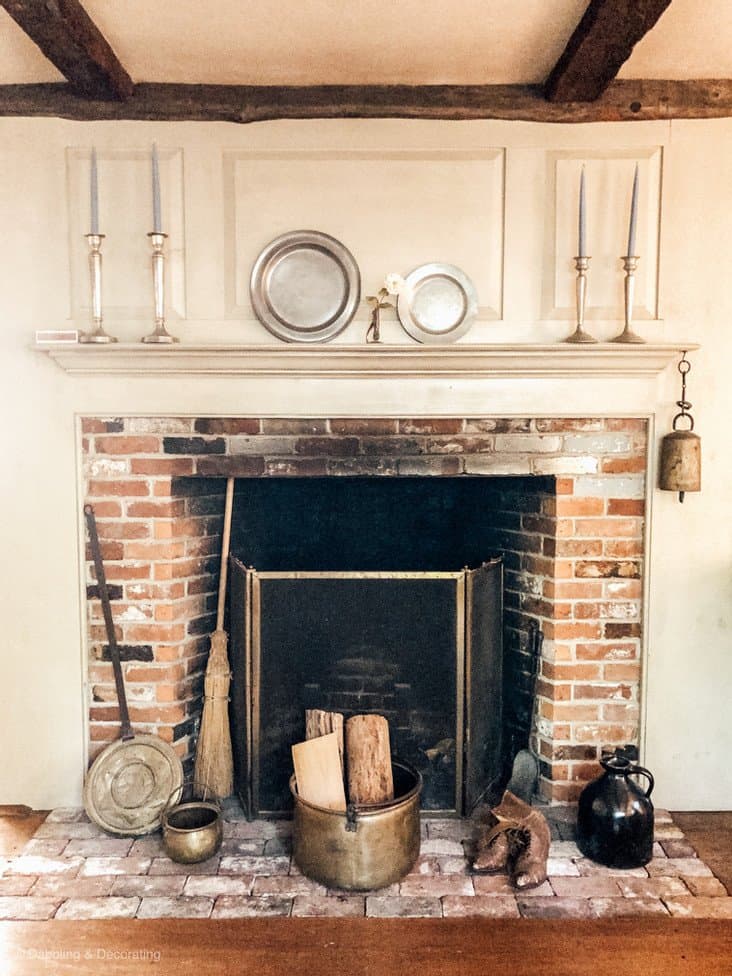 Two upstairs bedrooms. We transformed the attic into these two bedrooms about 5 years ago so we would have a place to stay when we visited or should ever need full-time home care, which we never did.
See how these attic bedrooms look today!
And now with cozy Beddy's Bedding!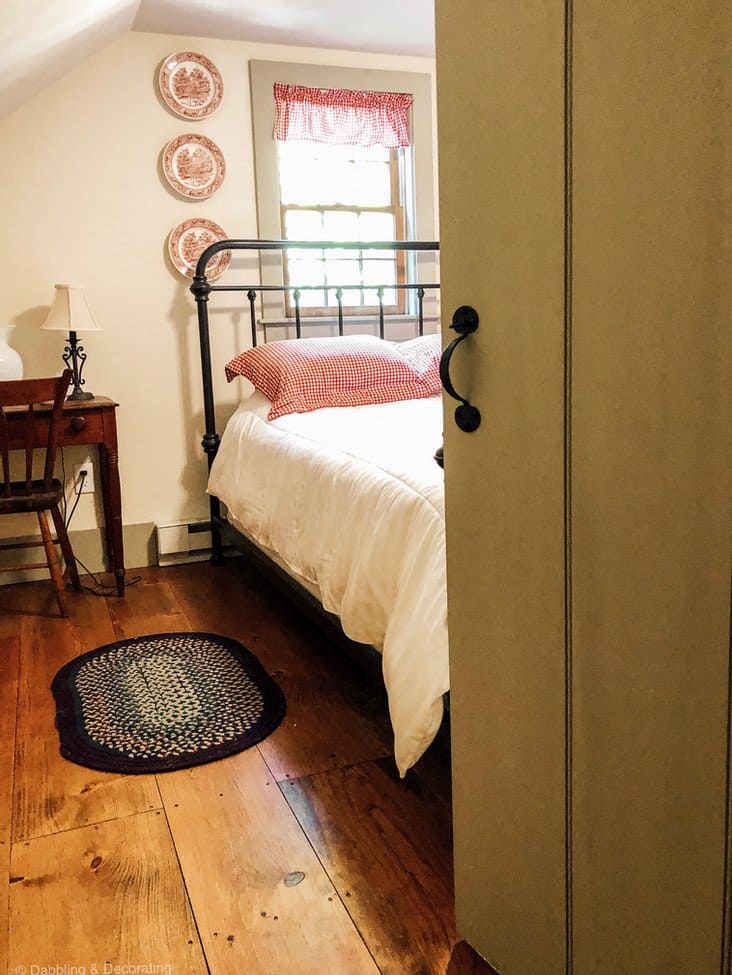 We can't wait to make this home our own! I'd love for you to follow along to see all the projects and decorating we have in store for this Early American reproduction Coastal Maine family home.
And see this home in the spring of 2022:
I'm so glad you dropped by, and if you are new to my blog, welcome! I hope you enjoyed your visit with us here today at our Home in Coastal Maine.
Be sure to also check out our Home in Vermont too, where we spend winters enjoying the coziness of home in the Green Mountains of Vermont.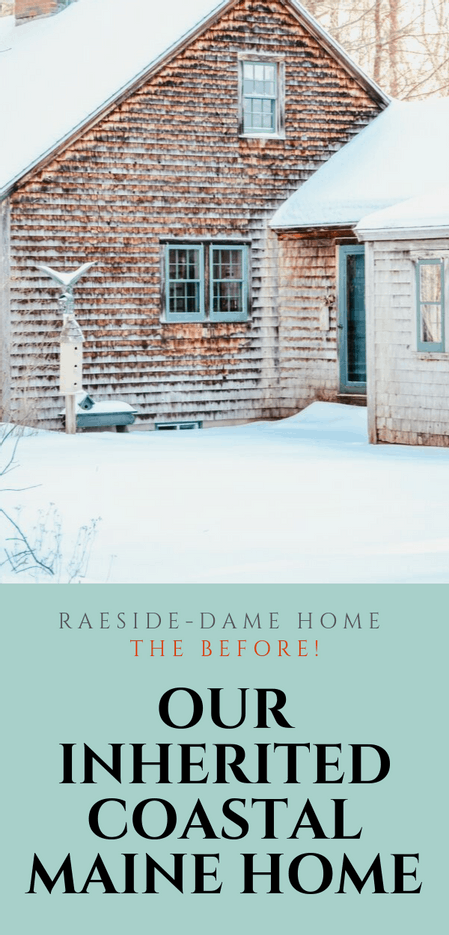 I've created the above custom pin just for this post!  I would love to hear from you, too~ Your comments mean so much to me and truly make my day… Please join me over on Instagram & Pinterest to see more!
YOU MAY ALSO ENJOY