I think my favorite find this year was this vintage fireplace mantel. You may see how we found and installed the fireplace here. I luv that I can change it up and style it for every season and more! Here's the vintage mantel decorated for spring into our botanical mantel.
I found these botanical book pages when I discovered I ran out of ink for our printer… I had an old flower garden textbook that I found on our bookshelves that was filled with botanical photo pages. What a find, and now I will have an abundance of them for different seasons. So if you are out thrifting, look for those old flower books!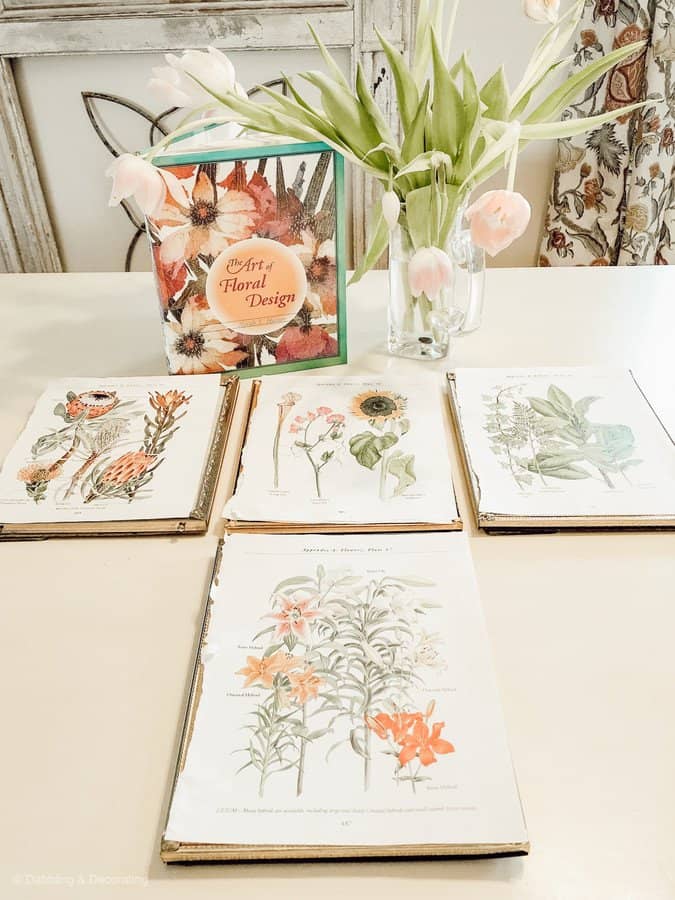 I started by hanging a couple of vintage windows that I had picked up in Maine last summer over the vintage mantel.
I framed the botanical book pages into 8 X 10 vintage copper frames that I found on Etsy. They even look cute just sitting on top of the mantel.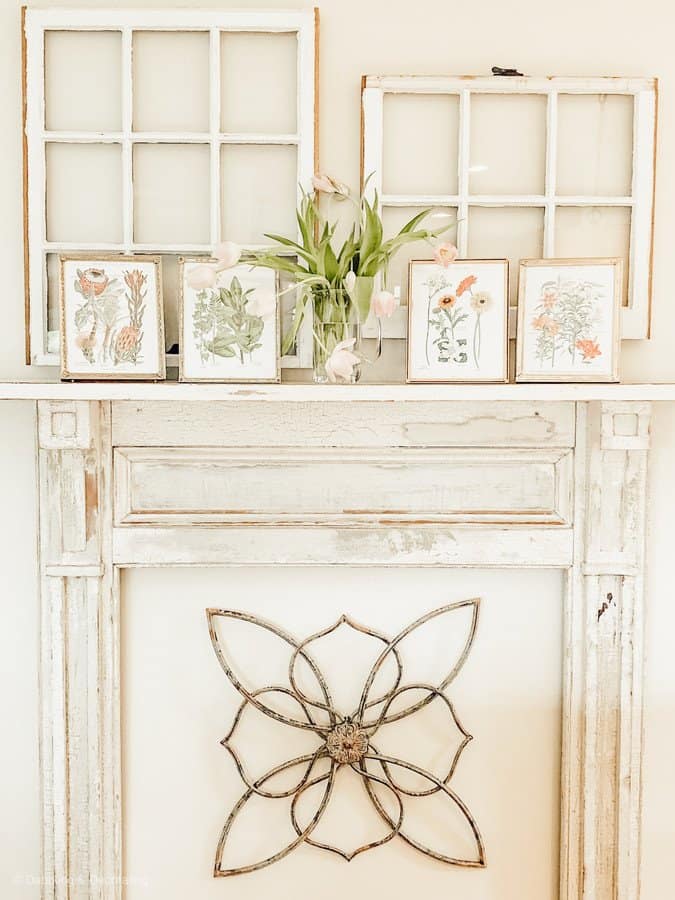 You may also enjoy the post, Black Frames to Antique Gold Frames with Annie Sloan.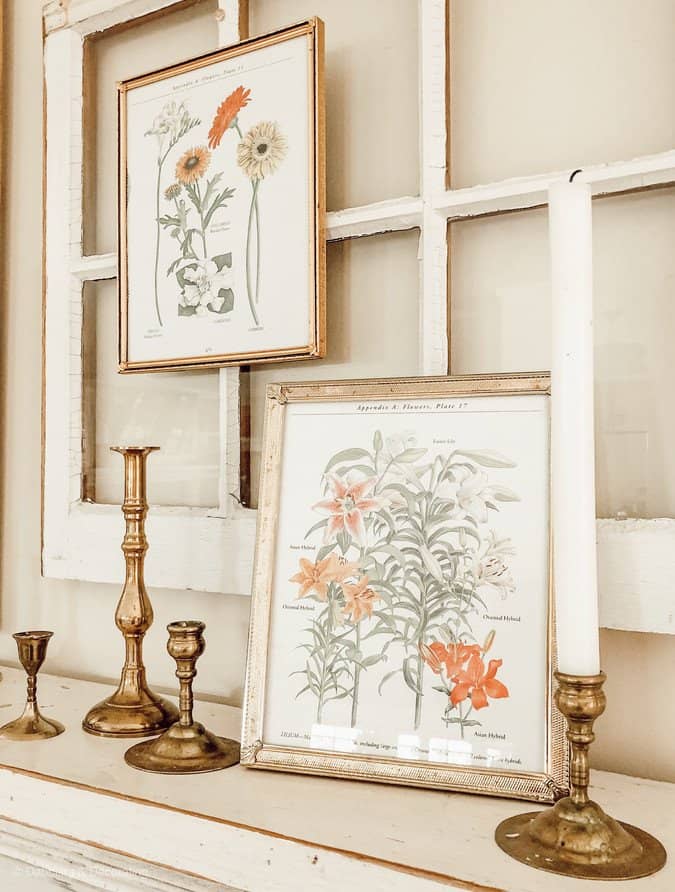 This botanical mantel is such an inspiration for us in the spring.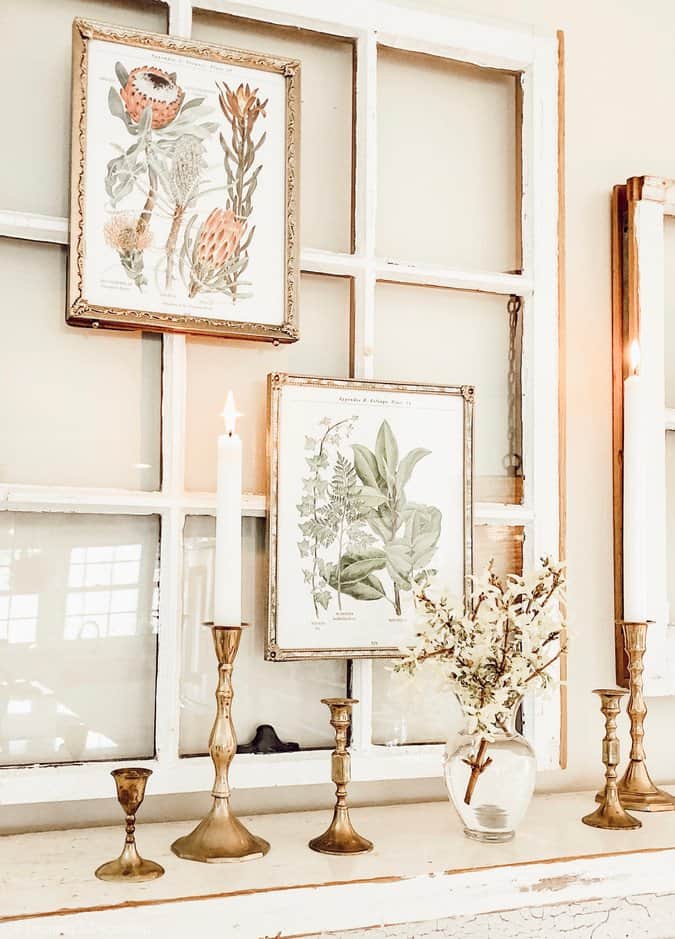 I hung the botanicals onto the vintage windows with a fishing line and just a few tacks.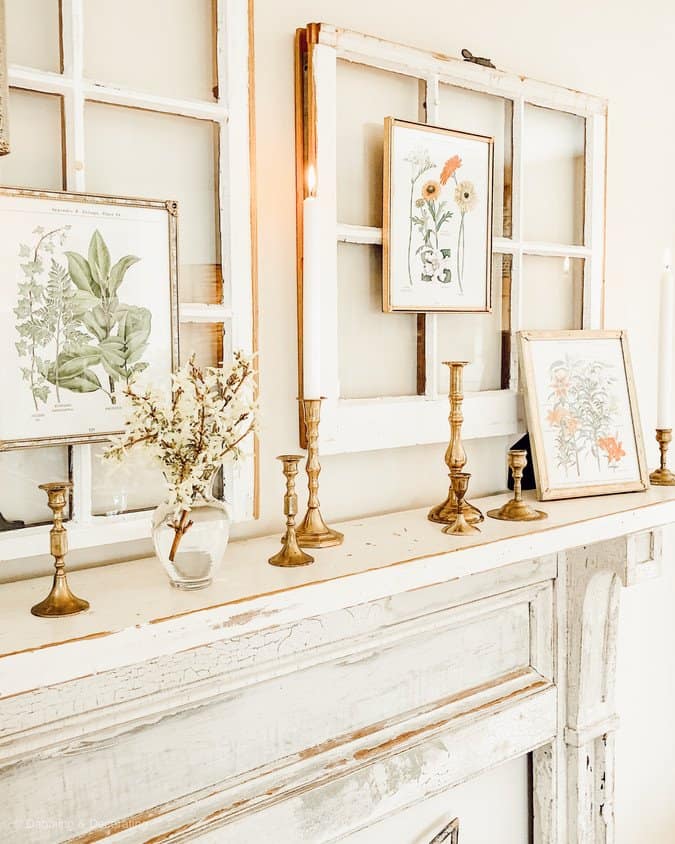 Here I added a few antique brass candles and a little blooming forsythia to the botanical mantel. Super simple!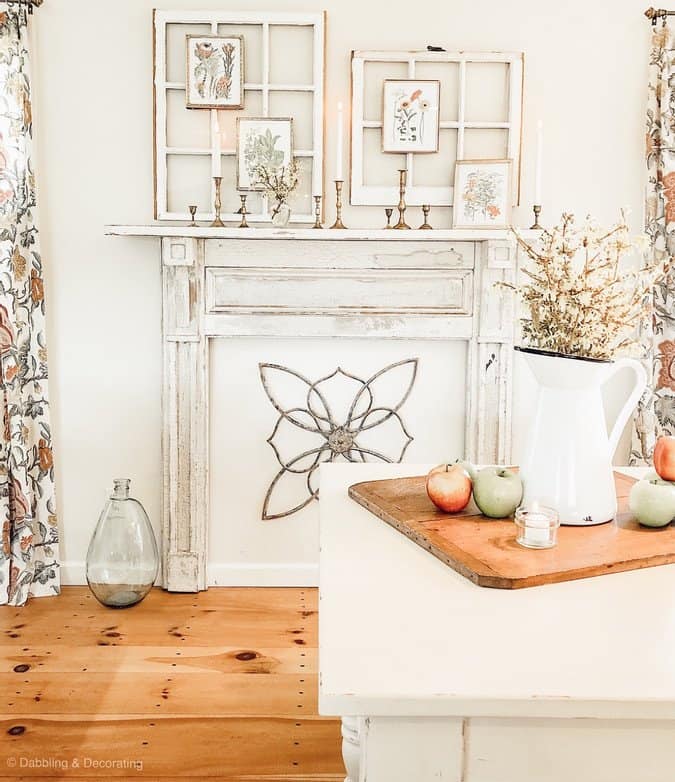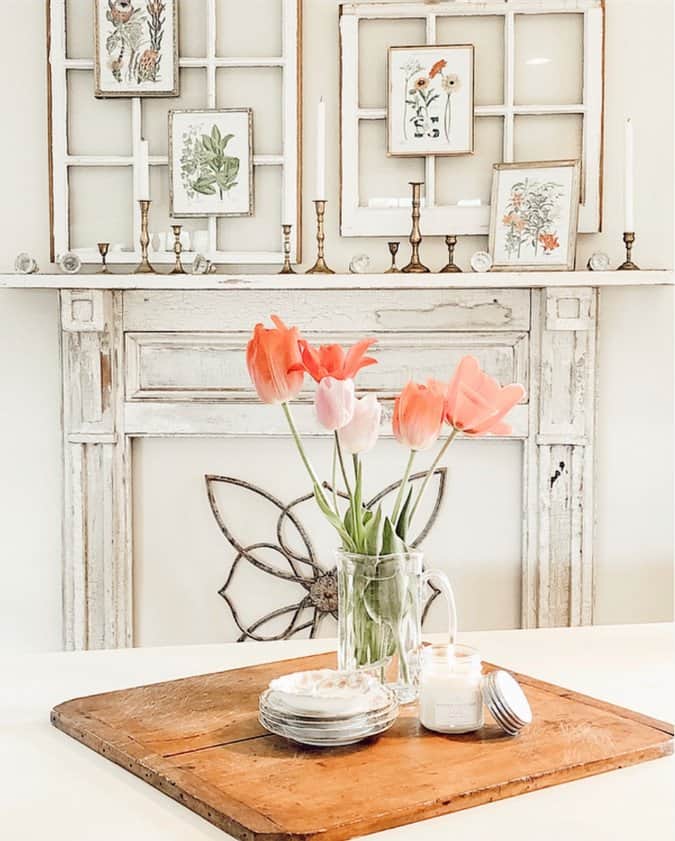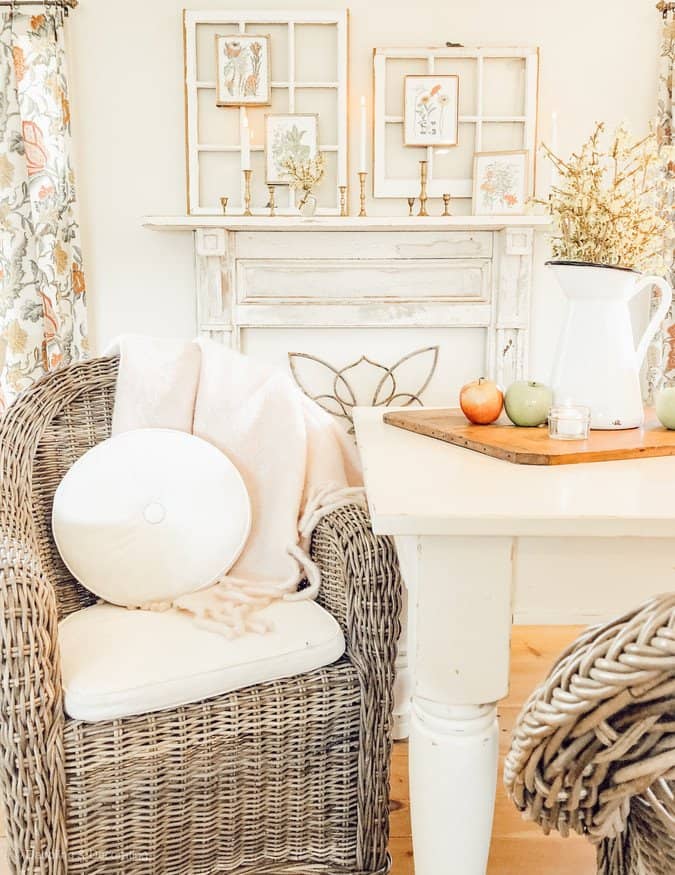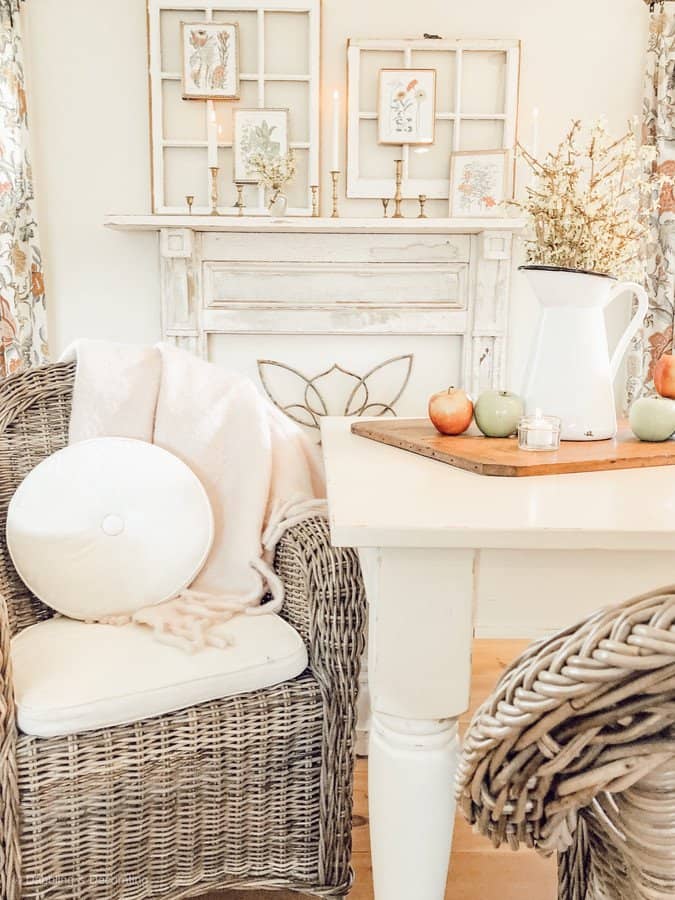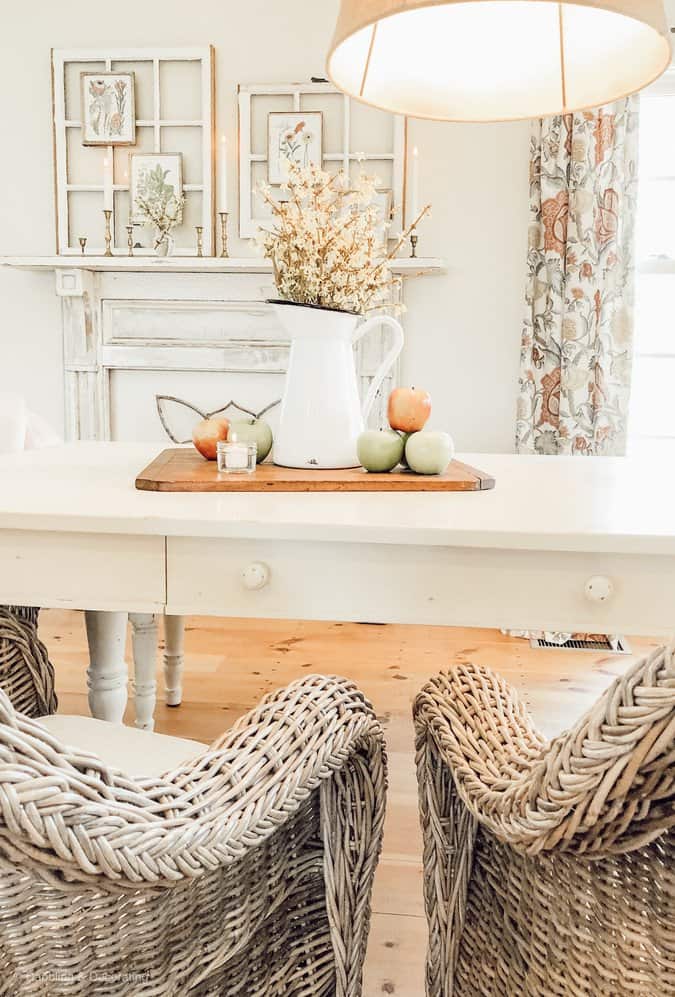 The forsythia is finally blooming here in Vermont and I have it scattered all throughout the house! Have you ever tried to force Forsythia to bloom in the spring?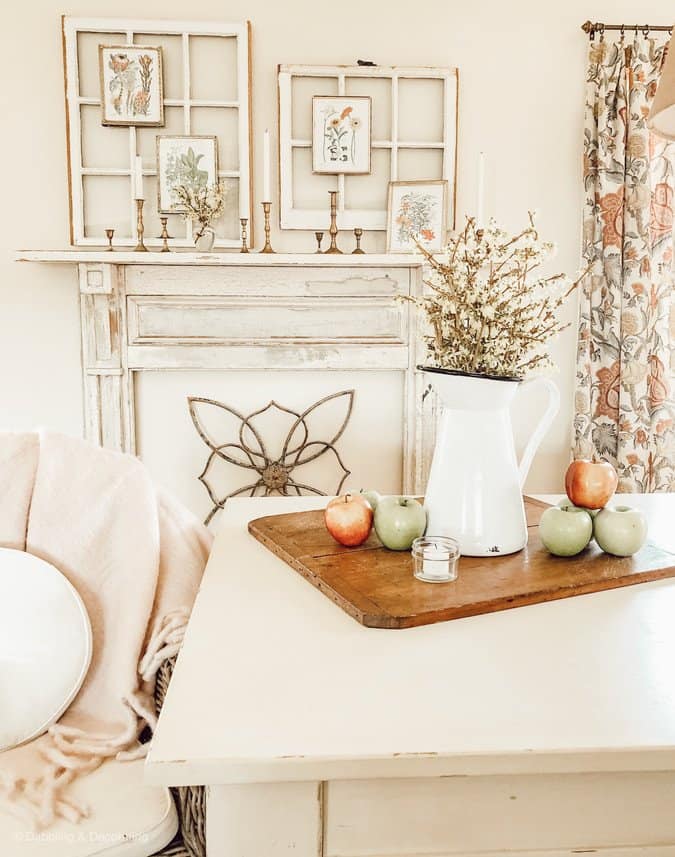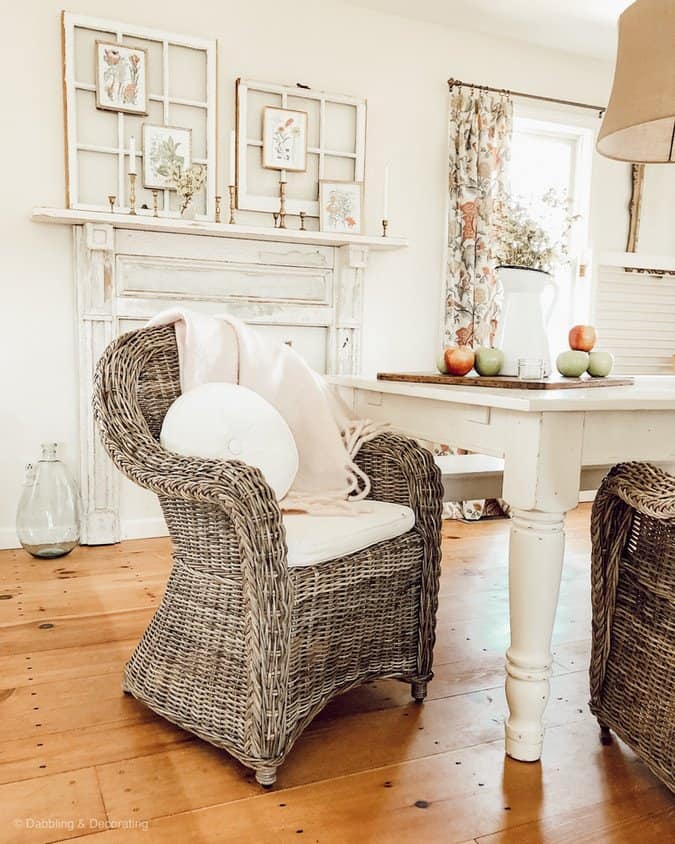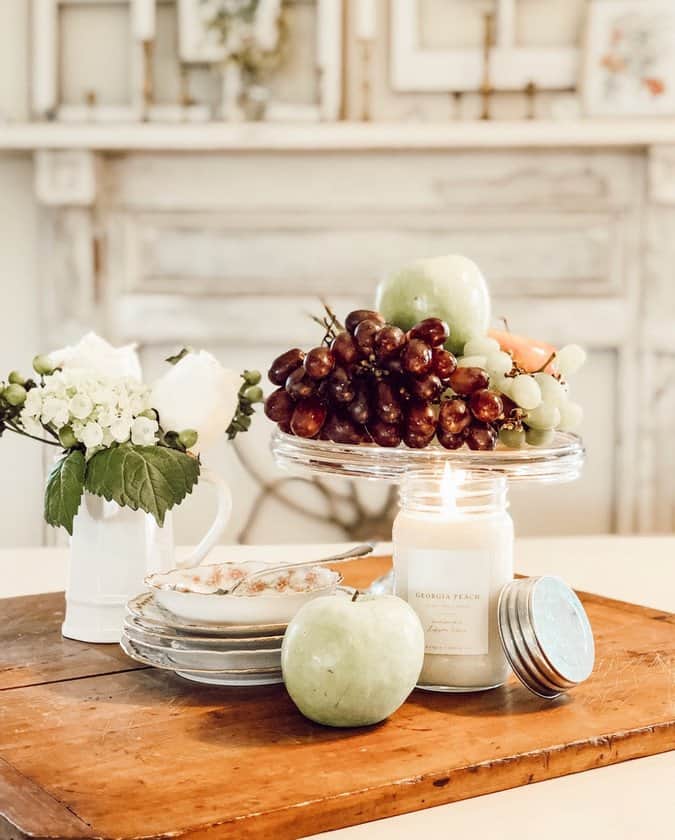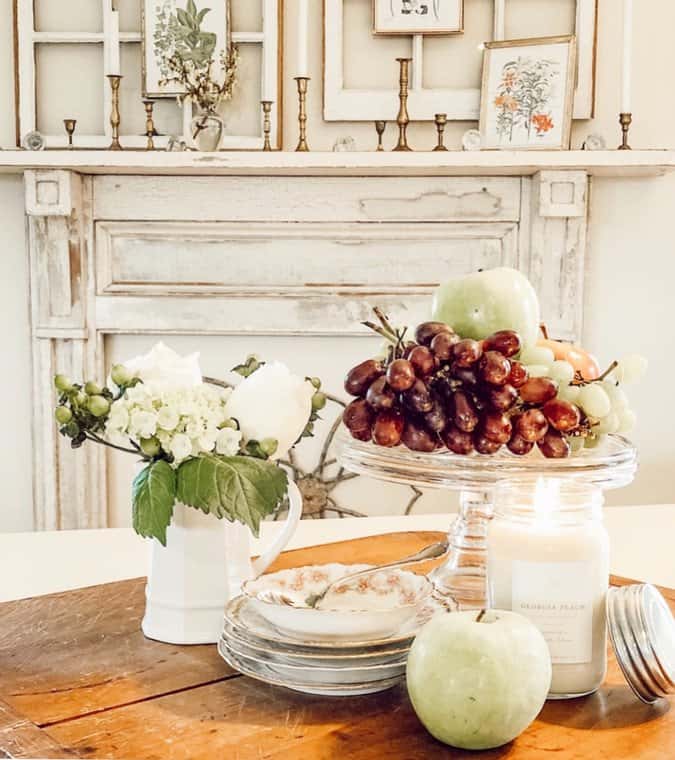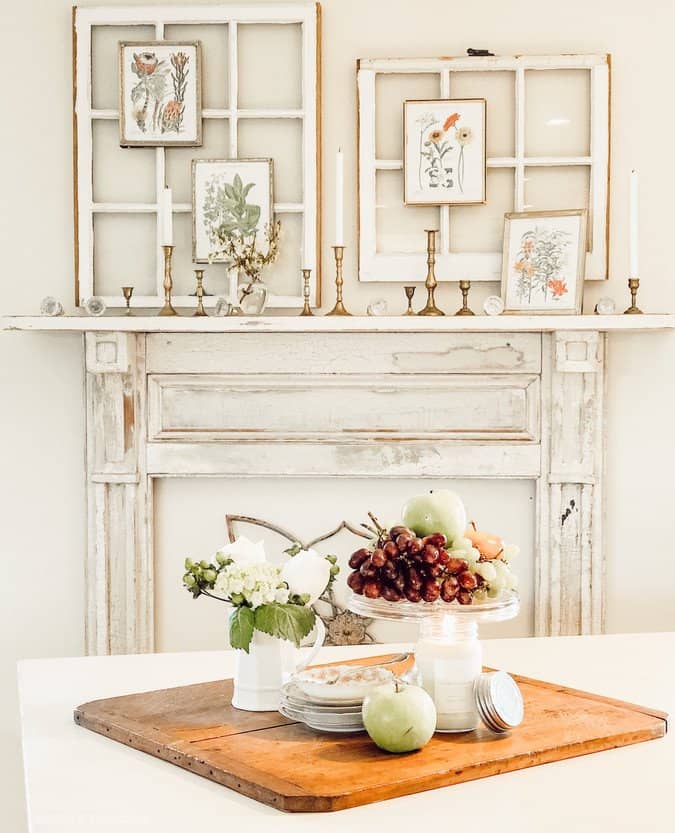 I'm so glad you dropped by, and if you are new to my blog, welcome! I hope you enjoyed your visit with us here today at our Home in Vermont.
Be sure to also check out our Home in Coastal Maine where we spend summers and weekends when we are craving a walk on the beach or a visit with old friends.
Please join me as a regular here at Dabbling & Decorating by signing up for my Saturday morning newsletter and never miss an update!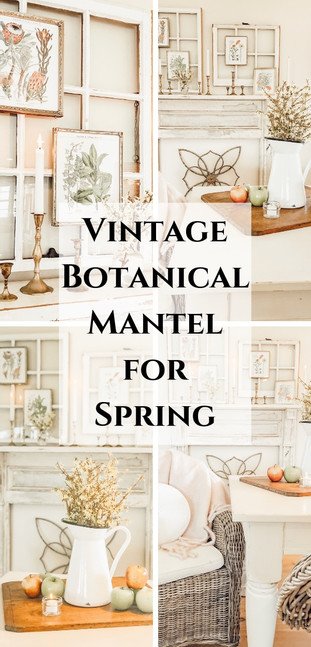 I've created the above custom pin just for this post! Hearing from you makes my day and your comments mean so much to me! Please join me over on Instagram & Pinterest to see more!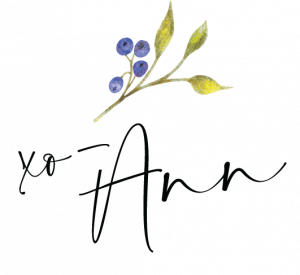 YOU MAY ALSO ENJOY