The best housewarming gift ideas are the ones that you wouldn't necessarily think to buy for yourself. Handmade sentiments, keepsakes, local gift baskets, and more. Check out these 10 favorite housewarming gifts ideas I have rounded up for you today.
Your new homeowner friends will love any of these fabulous choices.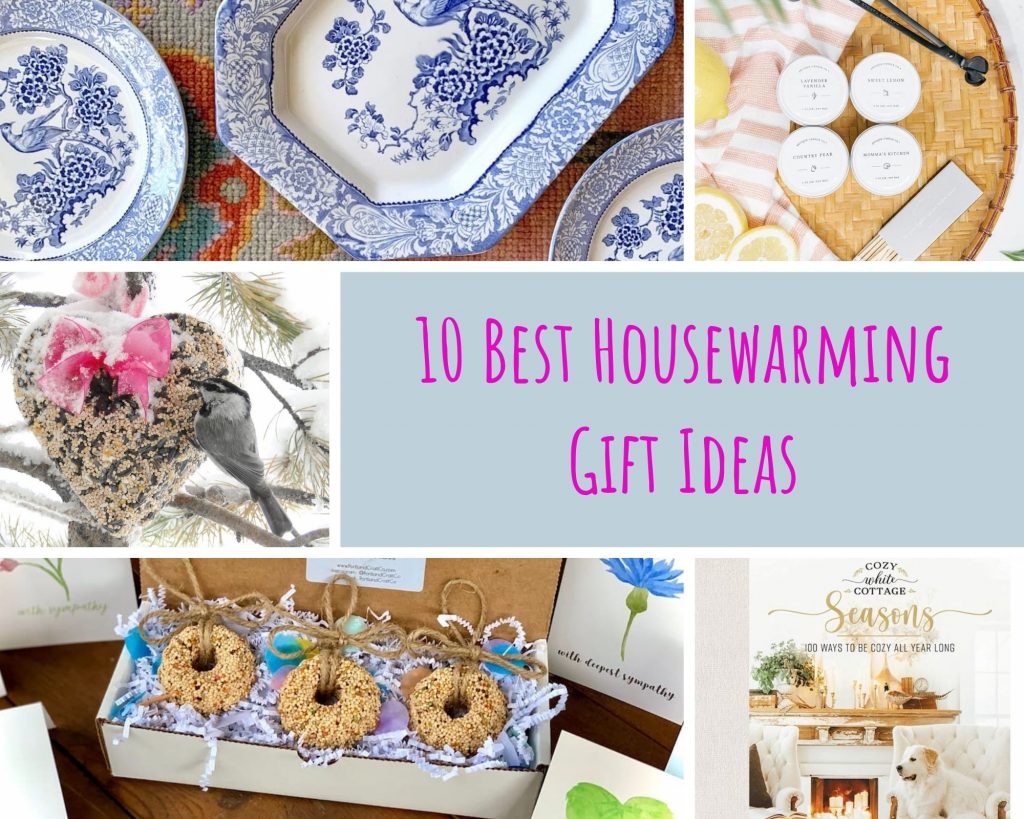 Not in any particular order…
1. Cozy White Cottage Books
Liz Marie is one of my favorite home decor bloggers from whom I am inspired. And to gift one, or even two, of her "Cozy White Cottage" books as a housewarming gift idea would be just, well, so fabulous to receive.
Cozy White Cottage | 100 Ways to Love the Feeling of Being Home
Cozy White Cottage Seasons | 100 Ways To Be Cozy all Year Long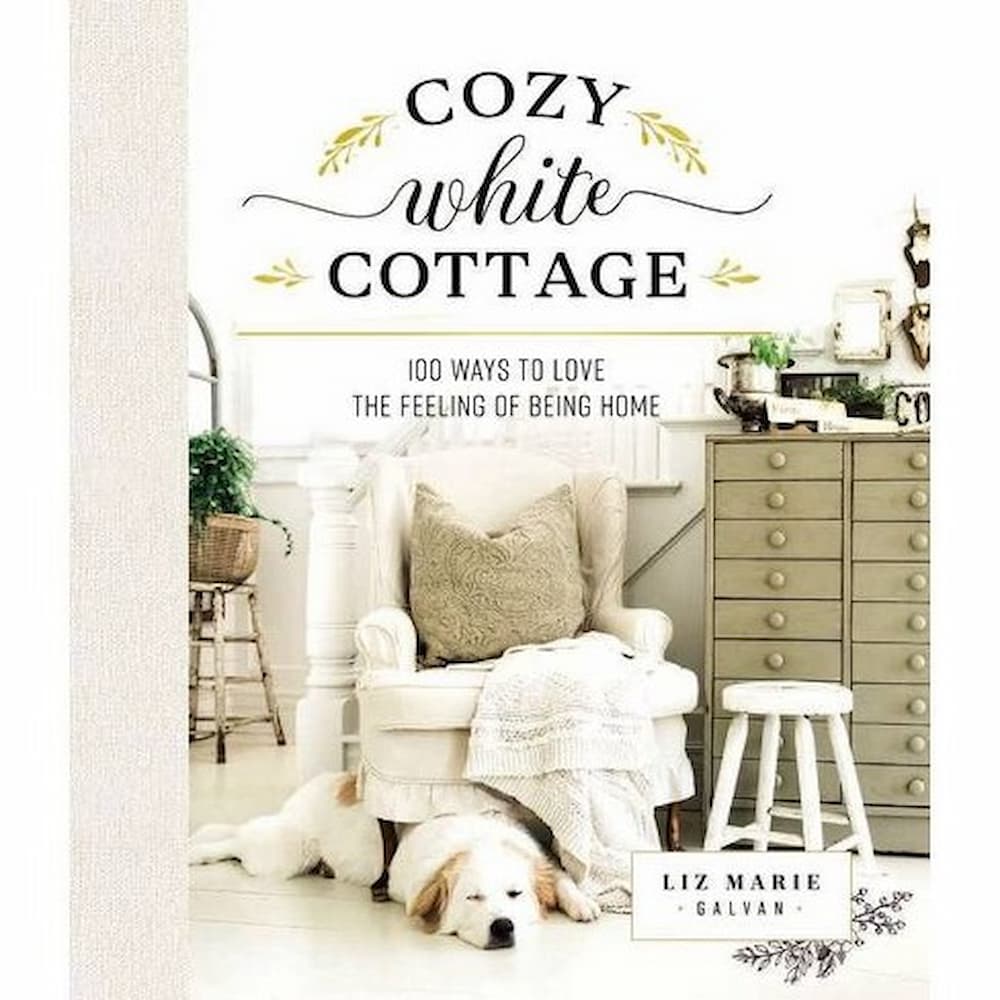 My new favorite candles! Created with the vintage farmhouse in mind, these 100% soy candles, hand-poured, make great housewarming gifts.
From summer's rainy days to the fall stage, "Crisp Apple" and "Fall Magic" will surely provide you and your guests with all the cozy vibes!
3. For the Birds Housewarming
Keeping our feathered friends in mind, I love the idea of a bird feeder wreath for a little outdoor decor as one of the best housewarming gifts. Here are a few of my favorites…
Maybe even a birdhouse to match the home like the one we recently installed here.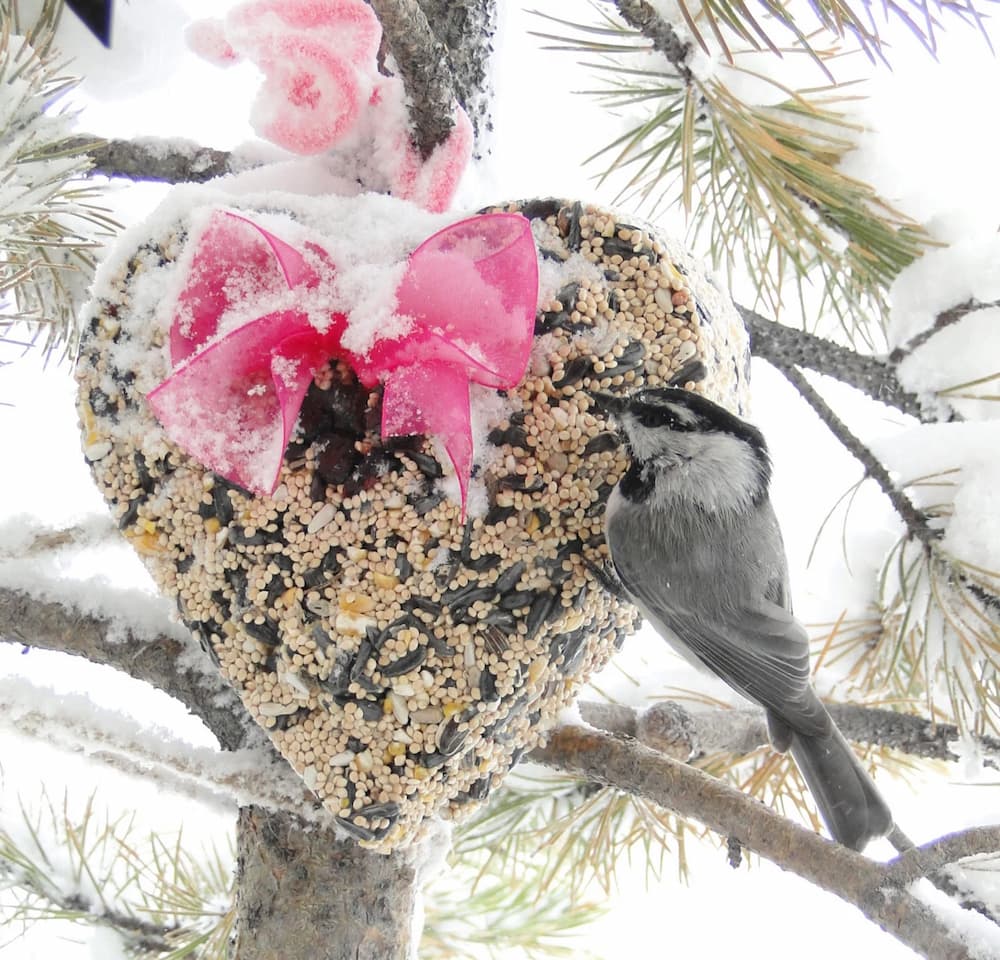 4. Think Local
Do you have a popular or favorite local shop that is indicative of where you live? Maybe a cheese shop, gift shop, wine store, etc.?
When we are in Maine, one of my favorites is Stonewall Kitchen.
Create a gift basket like some of these for a great and thoughtful housewarming gift.
Scroll and Click on Image to Shop

I love these 10 Traditional Housewarming Gifts that Mavis Butterfield shares too.
You may also enjoy this Table Ready Fakery Bakery.
You may also enjoy Summer Destination Maine, Stonewall Kitchen.
5. For the Vintage Lover, a Blue and White Platter
Blue and white vintage platters are so very classic and collectible. And for that vintage lover, choose one of these gorgeous blue and white vintage platters for your best housewarming gift idea.
You may also enjoy the post, Blue and White Asymmetrical Vintage Platter Wall | Design Yours Today.
If you like all things chippy, thrifty, and vintage as we do around here, join me for "Thrifting with the Gals."
Scroll and Click on Image to Shop

6. A Broom
Yes, a broom!
A broom is a traditional housewarming gift idea to give "so that you don't bring dirt from the last house in with you." Add a handwritten note with the broom explaining this tradition!
Scroll and Click Image to Shop

7. Lady's Tools
One of the best gifts I ever got was this bag of "Lady's Tools, " which I use daily.
Pretty in Pink for a practical and fun housewarming gift idea.
Well, because every gal needs a set of "Lady's Tools"…

8. Mrs. Meyer's Kitchen Essentials Set
A new homeowner who loves all things all-natural will love a basket of Mrs. Meyer's Kitchen Essentials cleaning products as their next housewarming gift.

9. Lemonade Set | Vintage or New
Everybody loves lemonade or iced tea, but not everyone has a nice lemonade set with a pitcher and matching glassware.
How about a vintage or new lemonade set that you can both enjoy together as a great housewarming gift?
Check out the vintage lemonade set I picked up on this Vintage Haul for The Porch.
Scroll and Click on Image to Shop

10. Housewarming Gift Ideas With Handmade Sentiments
Some of the best housewarming gifts are made by hand with love.
Knit a blanket or a wrap.
Handmade quilt.
A painting created by you.
Your favorite craft.
Here I knitted this small white throw as a housewarming gift a few years ago.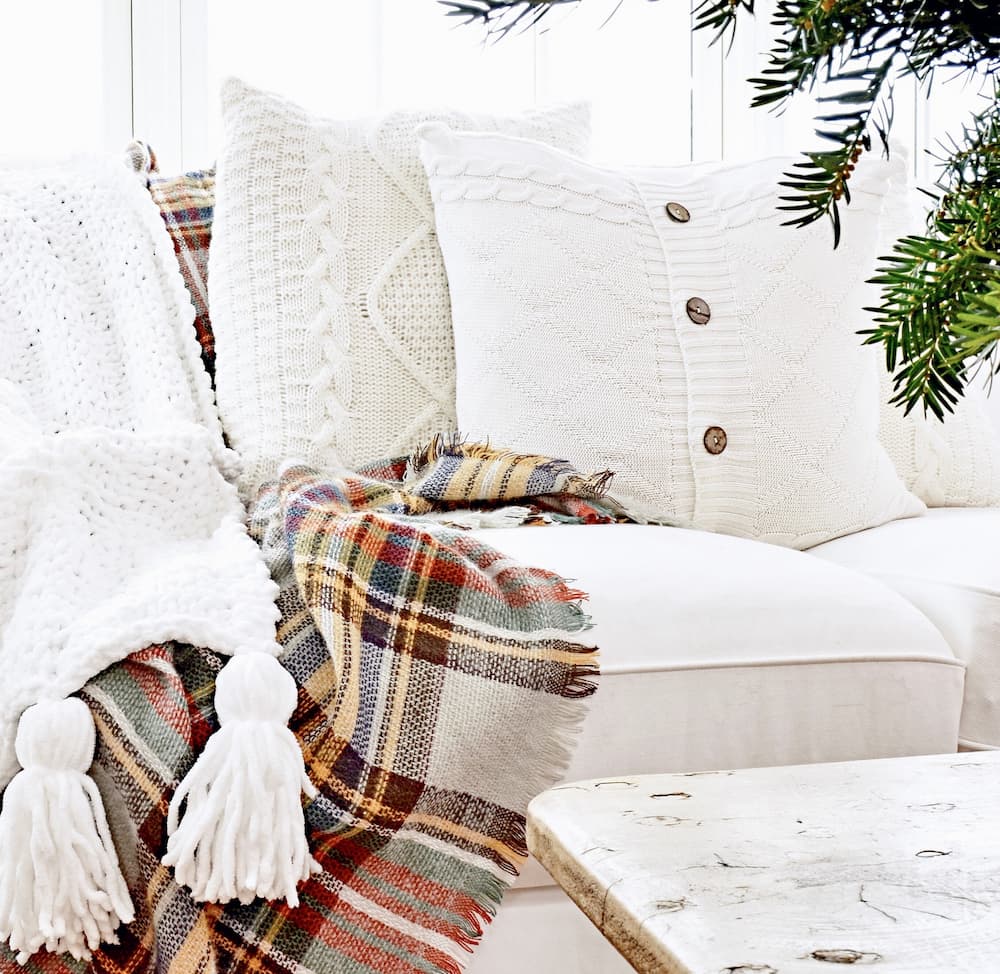 I hope you found some inspiration here today, and if you are new to my blog, welcome! I truly hope you found some inspiration here today, and I am so happy you dropped by!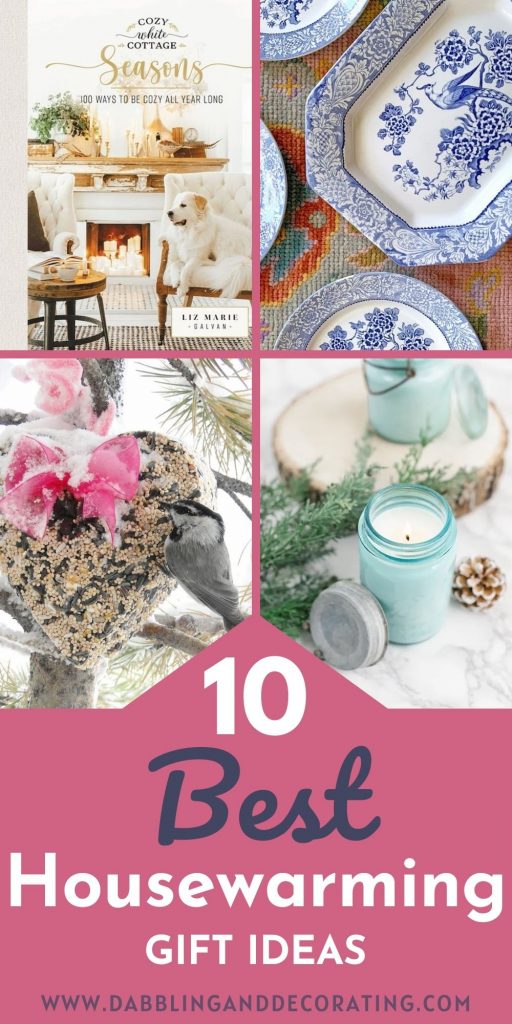 I've created the above custom pin just for this post!  Hearing from you makes my day; your comments mean so much to me! Please join me over on Instagram & Pinterest to see more!
YOU MAY ALSO ENJOY