Hand-crafted fake food props and lusciously scented bakery candles that spruce up your home to make it feel warm, cozy, and oh so welcoming.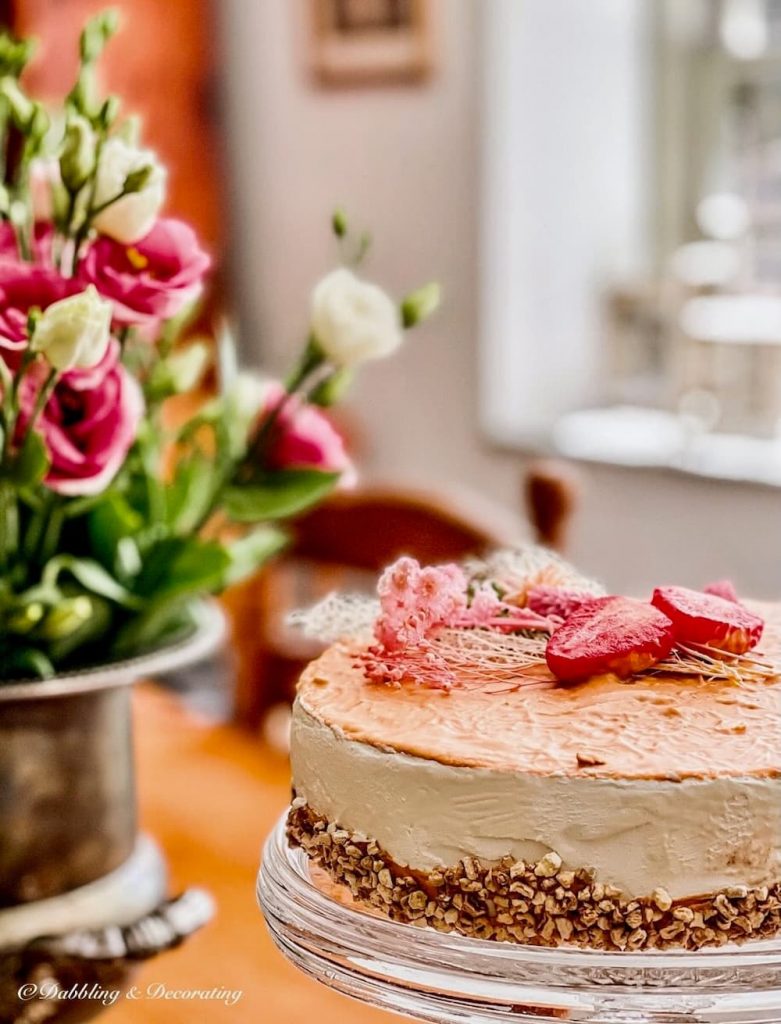 Because we all don't have the time to string on a cute little apron and bake a real fresh tarte.
What, a fake cake? Why?
It's Simple… Staging.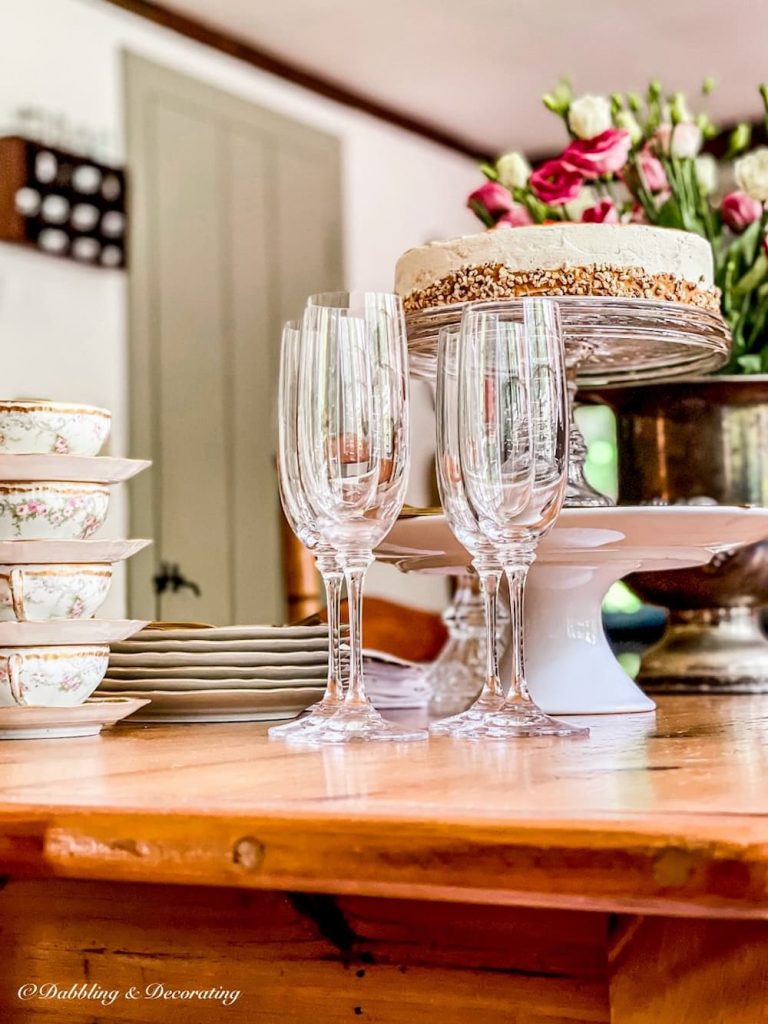 With Fakery Bakery from Everything Dawn, you can set the table and light a candle, transforming your dining room table into the warmest and most cozy space in your home.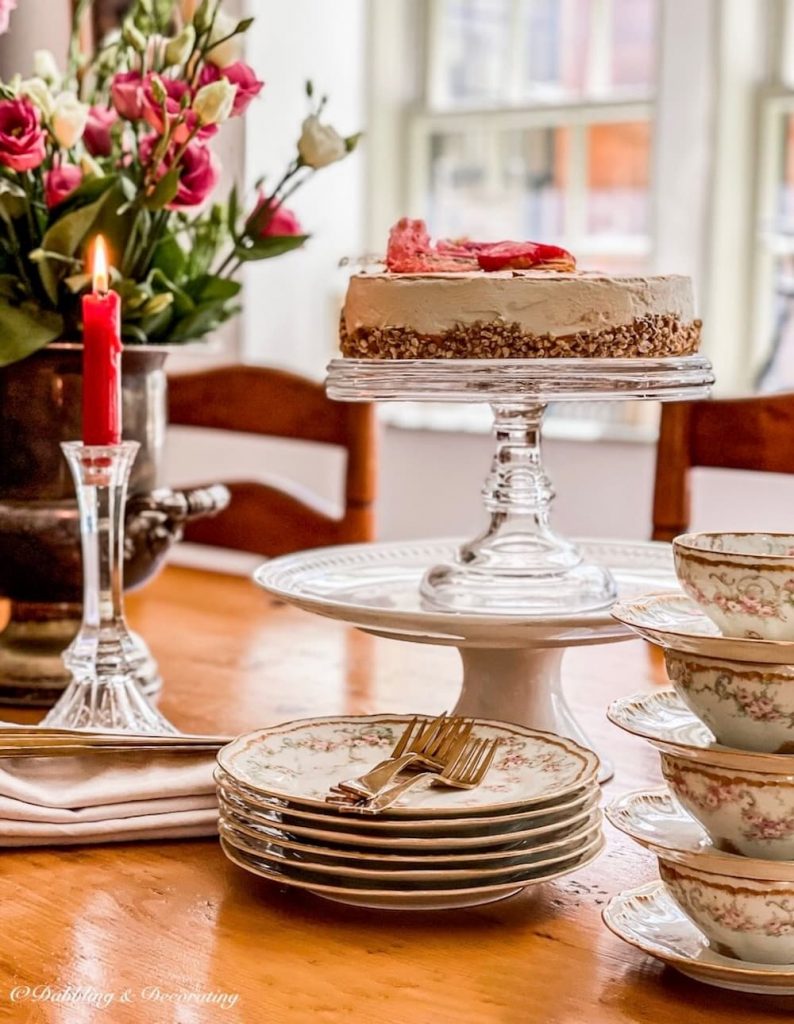 Just imagine the aroma of rich vanilla, buttery cakes, and pastries with hints of spicy cinnamon drifting through the air.
But now let's get more visual. Picture this…
A freshly baked loaf of bread on a wooden breadboard.
A creamy banana cream pie cooling on a bamboo trivet.
A gingham-lined basket of sweet corn muffins is on the table.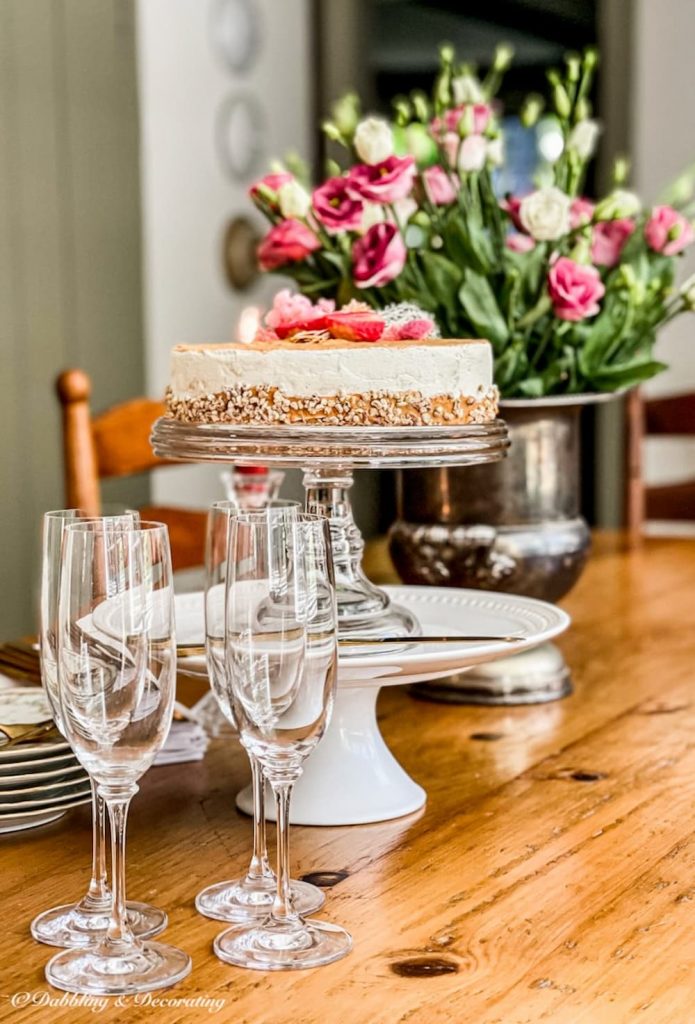 I also think one of Dawn's hand-crafted bakeries would be so adorable as a housewarming gift.
To bring the aura of luxury, warmth, and pure delight to any home.
You may also enjoy these 10 Best Housewarming Gift Ideas.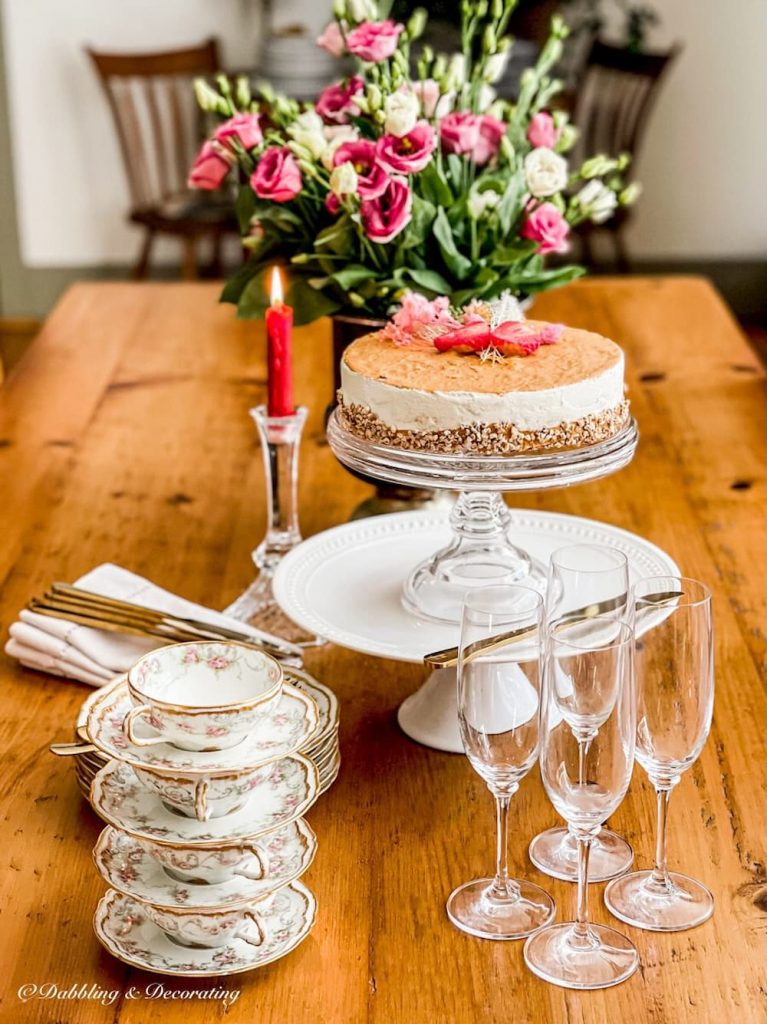 Dawn has just released her new summer delights and I'm so grateful for the gift of this Faux Berry Mousseline Tarte that will be adorning our dining room and kitchen all summer long.
Now I think I need to invest in a new cake stand too…
SHOP CAKE STANDS
Scroll and Click on Image to Shop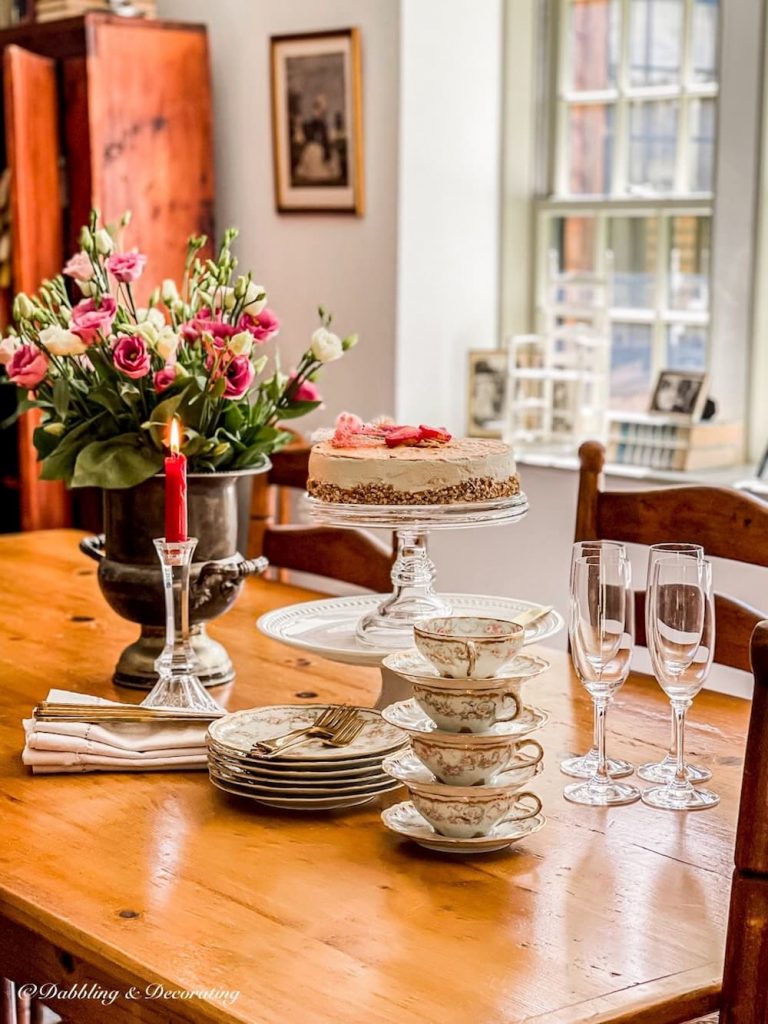 I hope you'll check out my friend Dawn's beautiful creations, you won't regret it!
And I just finished decorating with her new fall Pecan Pie in the post, Fall Dessert Table with A Pecan Pie Surprise.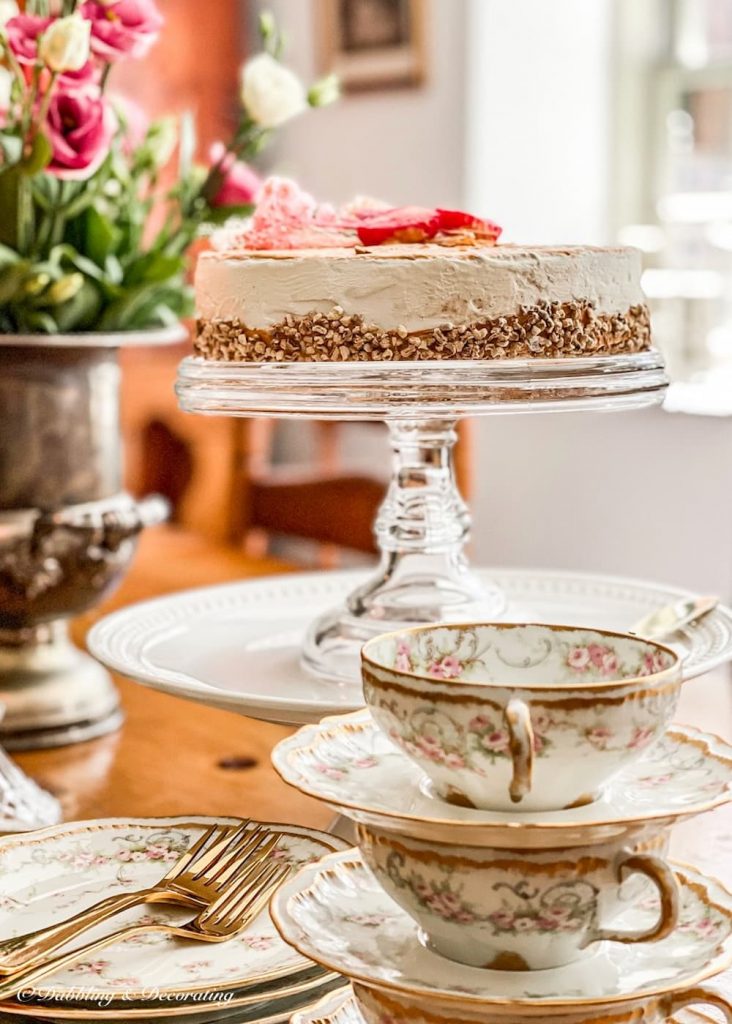 You may also like this beautiful tree cake that Dawn sent me for the holidays too. Even Ella was fooled…
I'm so glad you dropped by, and if you are new to my blog, welcome! I hope you enjoyed your visit with us here today at our Home in Coastal Maine.
Be sure to also check out our Home in Vermont too, where we spend winters enjoying the coziness of home in the Green Mountains of Vermont.
Please join me as a regular here at Dabbling & Decorating by signing up for my Saturday morning newsletter and never miss an update!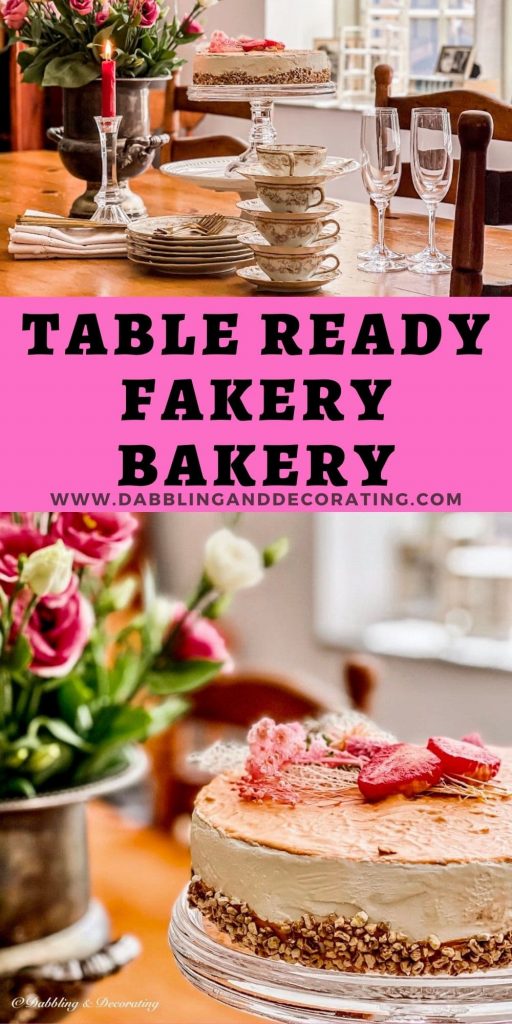 I've created the above custom pin just for this post! Hearing from you makes my day and your comments mean so much to me! Please join me over on Instagram & Pinterest to see more!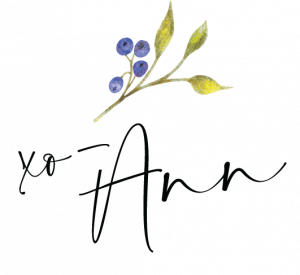 YOU MAY ALSO ENJOY