April showers bring May flowers! Ride out this spring's rain showers with one of these fabulous umbrellas and maybe a new pair of rain boots too!
It's a rainy Sunday here today, which has me thinking all about umbrellas. So I decided to take a little break from the home decor today and share some of my favorite umbrellas from around the web.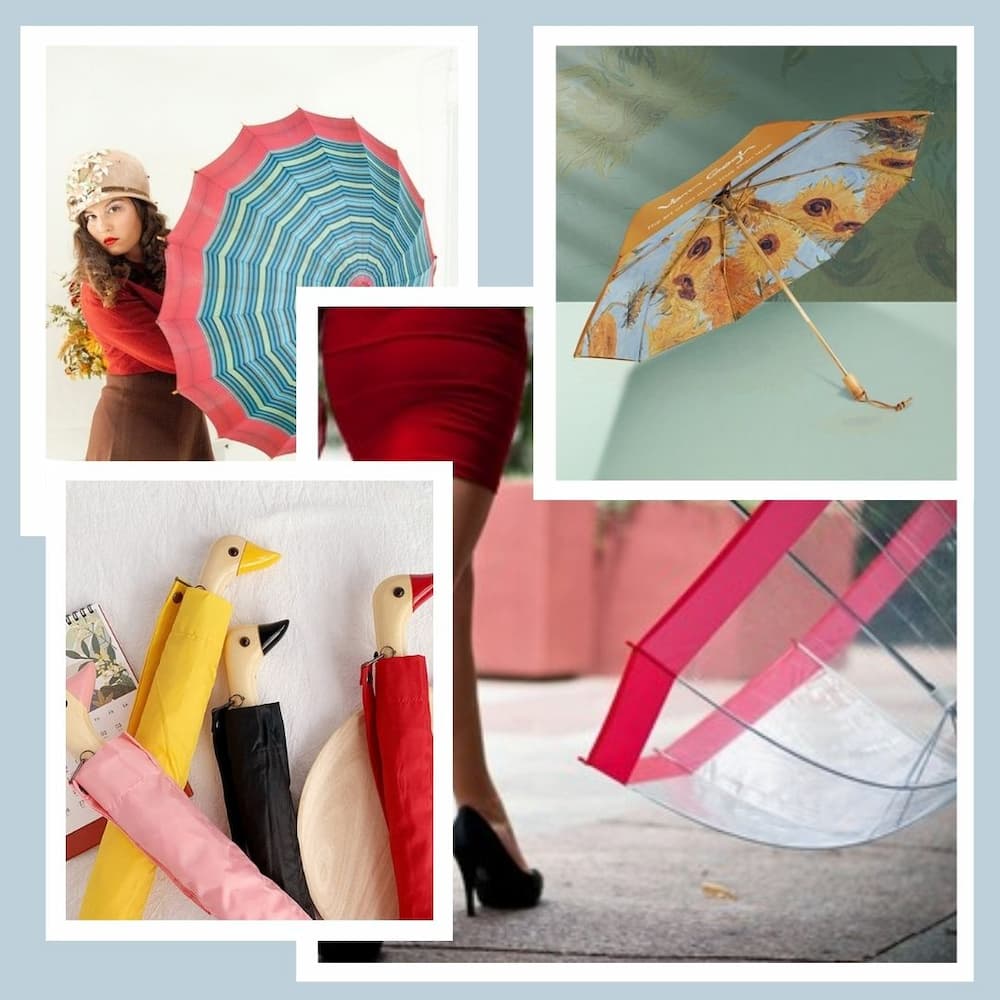 Did you know little girls absolutely love to play with umbrellas?
I have given umbrellas away as birthday gifts for years. They are always a huge hit!
And as adults, well we love them too.
So I thought I would round up a few of my favorite umbrellas for you today along with some fun rain boots to accompany them.
SHOP THE CUTEST CHILDREN'S UMBRELLAS
This post may contain affiliate links which won't change your price but will share some commission."
At what age can kids use umbrellas?
It's the recommendation for children 3+ years.

Which size is the best for a rain umbrella?
Full-Size Rain Umbrella – Decades ago, the only type of umbrella available was the full-sized rain umbrella which remains popular today.
Compact Rain Umbrella – compact umbrellas are very popular today due to their convenience. They fold up to fit into a purse very easily.
Bubble Rain Umbrellas – These are my favorite. They are just so spring-chic!
SHOP WOMEN'S RAIN UMBRELLAS
Here are a few favorites that I picked out for this spring.

SHOP ONE-OF-A-KIND VINTAGE UMBRELLAS
I couldn't let you down without a round-up of some fabulous vintage umbrellas too.

SHOP THE CUTEST RAIN BOOTS
Add some cute rain boots to match your new spring ensemble.

I hope you enjoyed this little detour today.
I'm so glad you dropped by, and if you are new to my blog, welcome! I hope you enjoyed your visit with us here today at our Home in Vermont.
Be sure to also check out our Home in Coastal Maine where we spend summers and weekends when we are craving a walk on the beach or a visit with old friends.
Please join me as a regular here at Dabbling & Decorating by signing up for my Saturday morning newsletter and never miss an update!

I've created the above custom pin just for this post! Hearing from you makes my day and your comments mean so much to me! Please join me over on Instagram & Pinterest to see more!
YOU MAY ALSO ENJOY