Friends, one of my favorite finds this year was Bico Ceramics and all their beautiful patterned dishware. Today I'm sharing their everyday Ria Totem collection with you available thru their online Amazon store.
I also shared the Watercolor Blue Flower Scalloped Dinner collection this past summer at our home in Maine here. They have so many patterns to choose from at very affordable prices, I'm just in Love!
~So today, I would like to invite you to join us for soup here at our Vermont home on this very first day of December! Check out more of our Winter White Farmhouse Kitchen here too.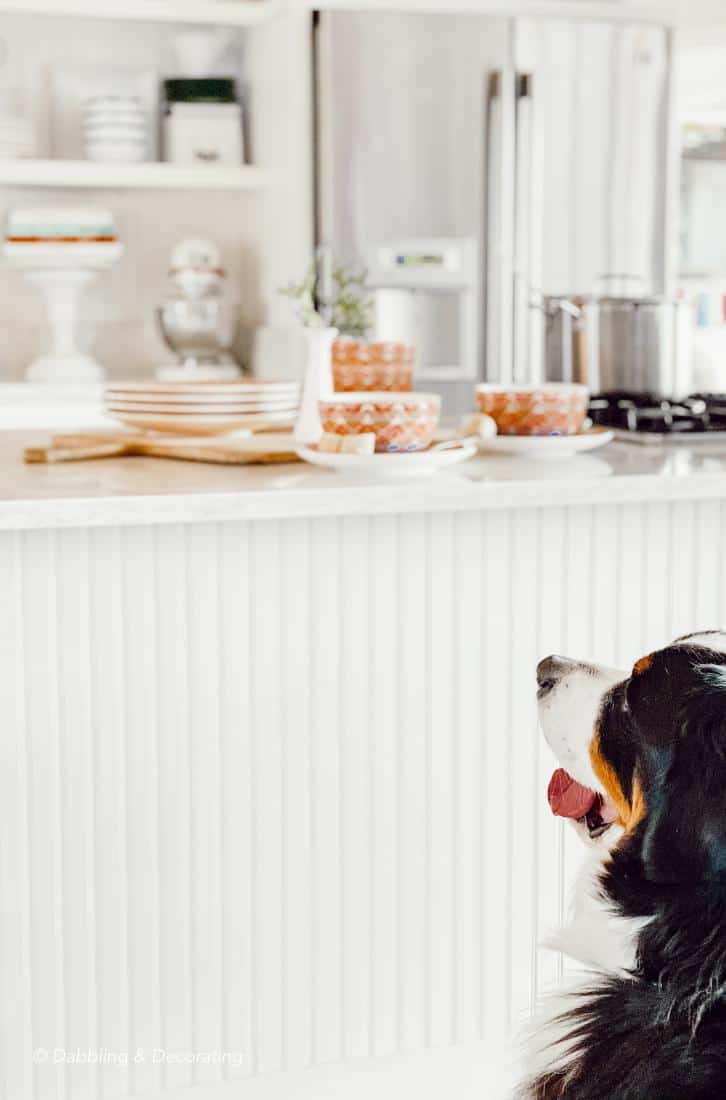 We start off with our Berner Ella, as she is always the first to arrive at the table. And in this case, we will be enjoying today's soup in our open kitchen.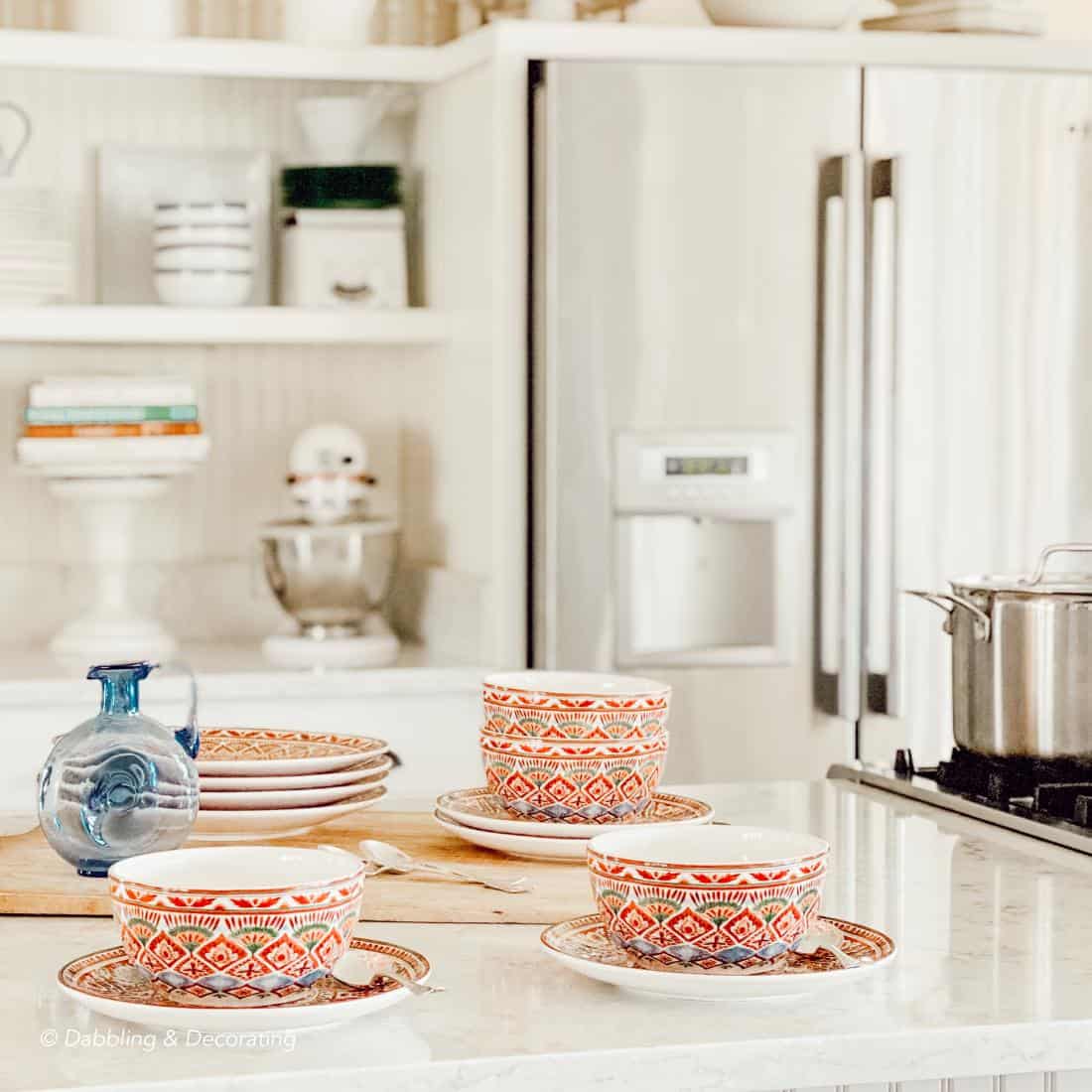 The pattern on the Ria Totem is very vibrant and festive. I'm excited to try pairing it with some of the blue and white dishes I already have. The bowls are the perfect size for a hardy bowl of soup on a cold winter day.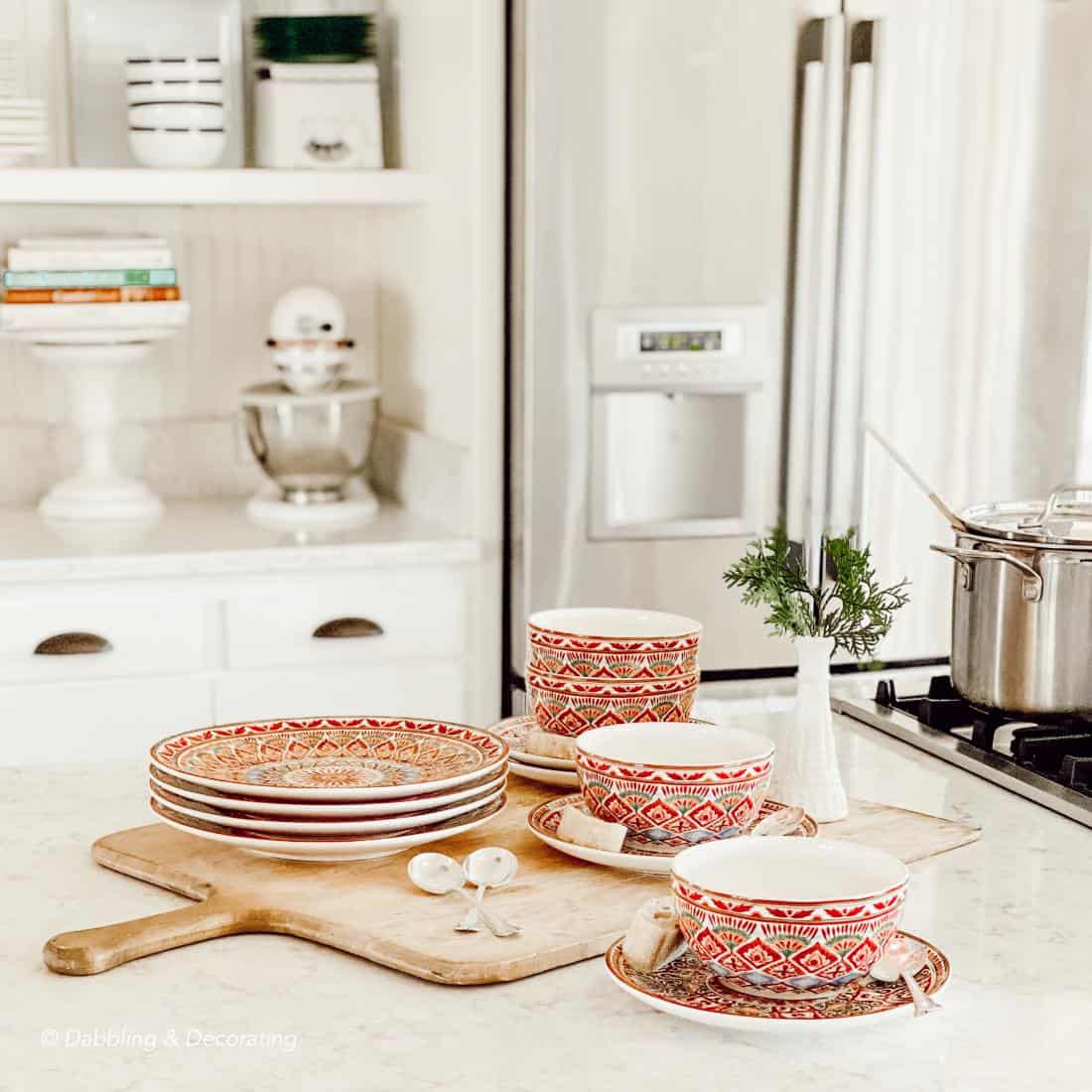 I found the breadboard antiquing this weekend and it serves as the perfect platform for serving up the soup with a side of bread.
I love using my mother's sterling silverware that she handed down to me with my everyday tableware as well, like these sterling silver soup spoons.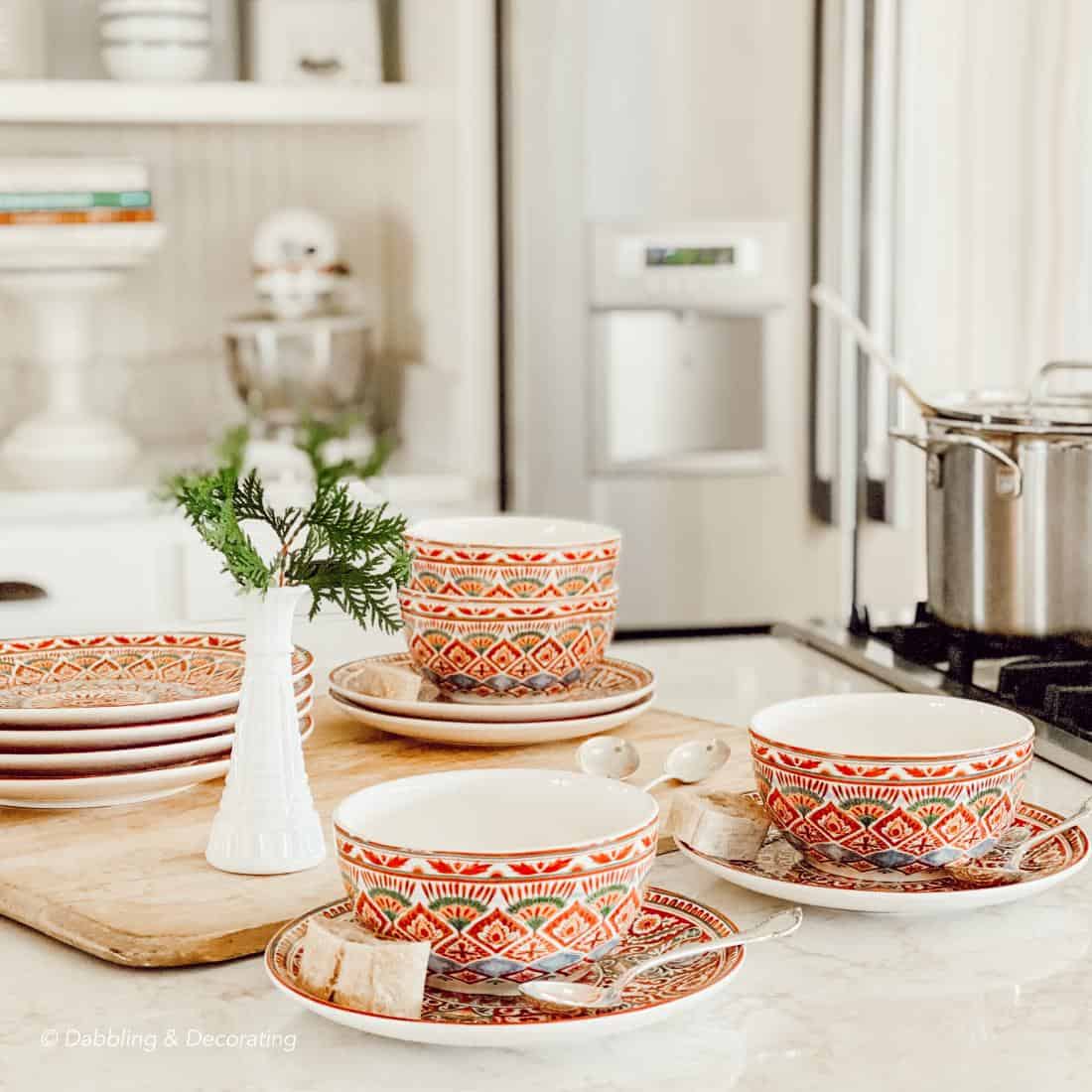 Can you see who is once again popping in… Yes, that's Ella.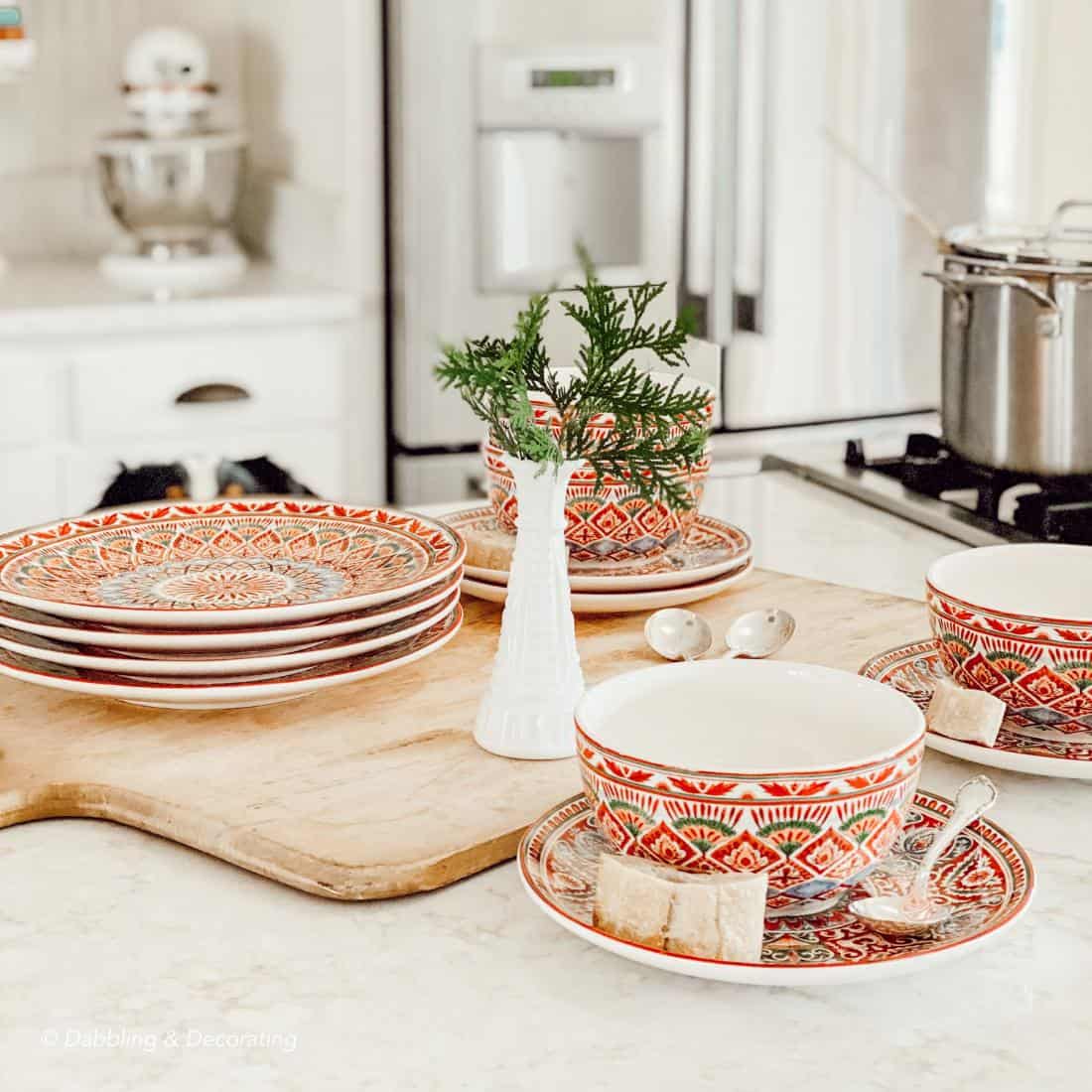 PIN THESE IDEAS TO YOUR FAVORITE PINTEREST BOARD!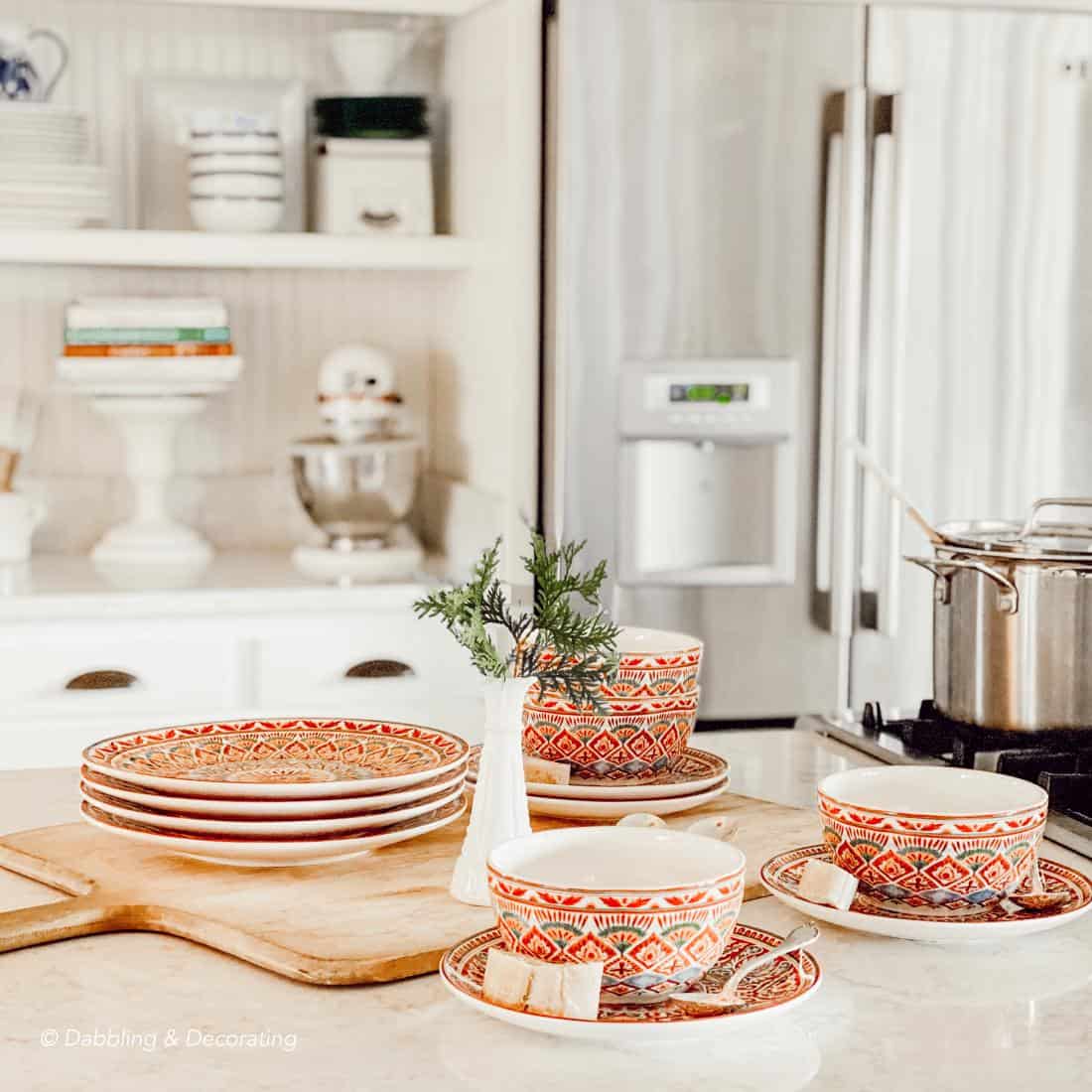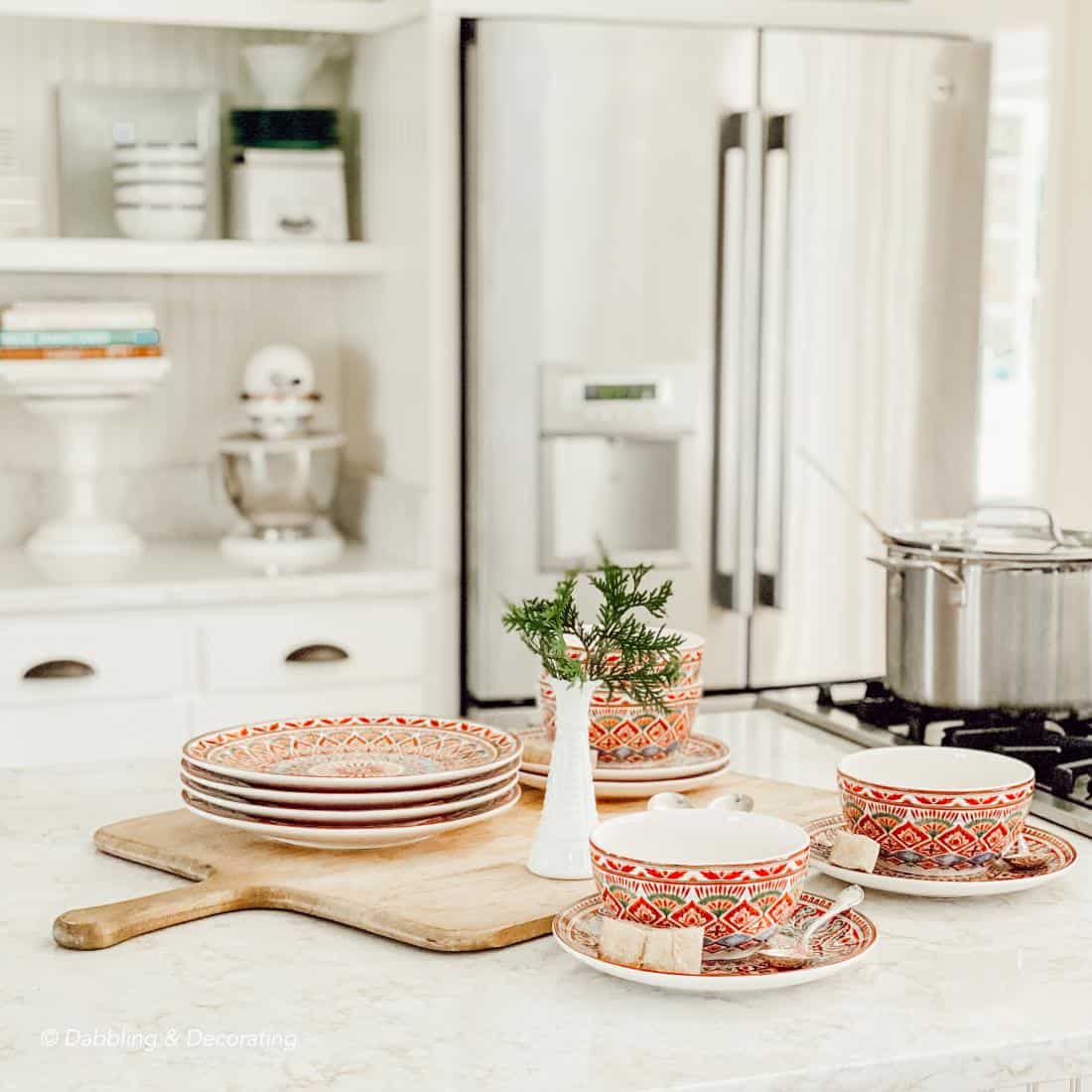 Be sure to stop by Bico Ceramics on Amazon and check out all the various patterns that they have to offer. There are so many beautiful ones to choose from, you won't be disappointed.
You may also enjoy this amazing Authentic & Easy Pasta Bolognese Sauce. It's our go-to on snow days at home.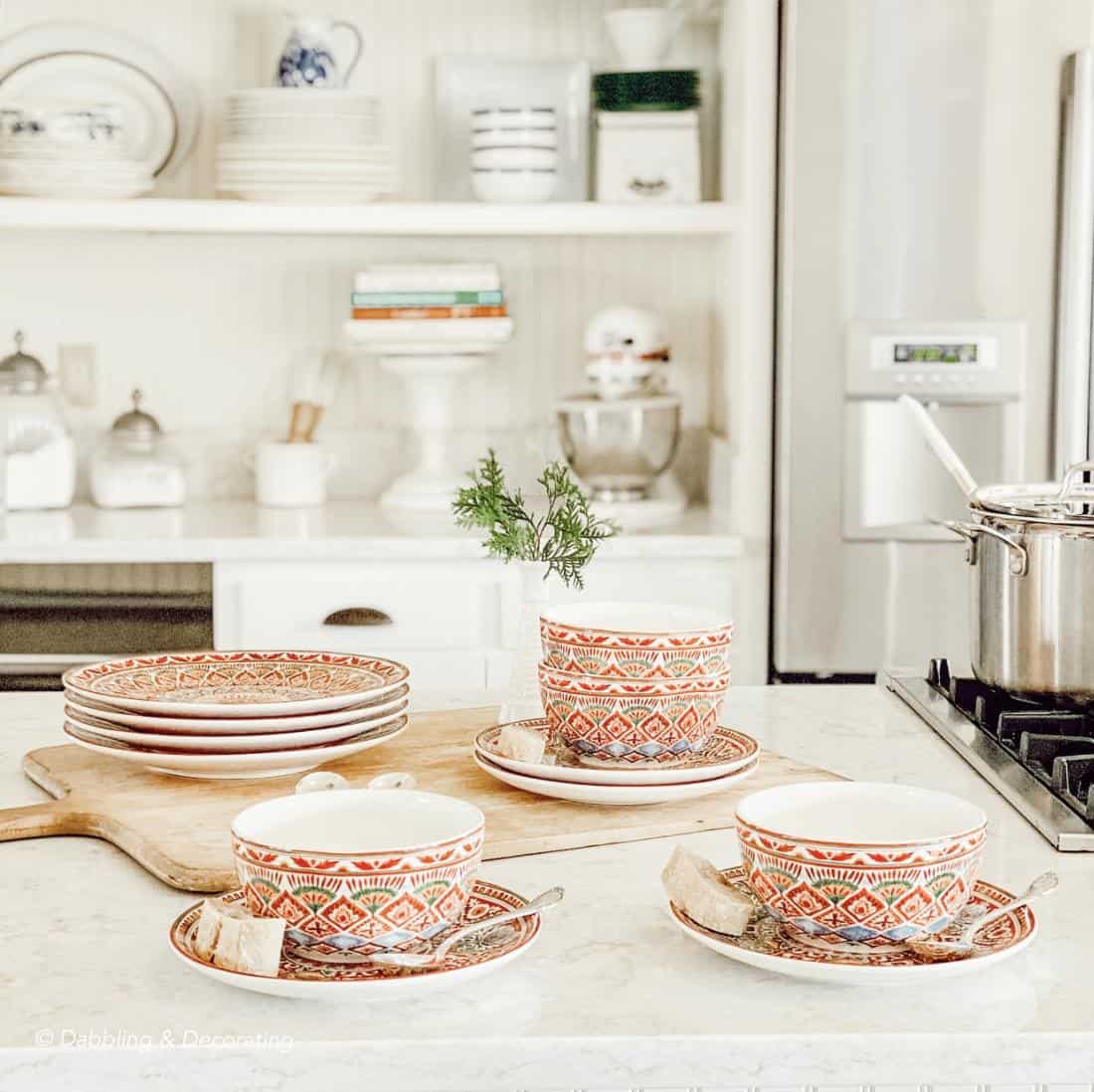 I'm so glad you dropped by today friend, and if you are new to my blog, welcome! I hope you enjoyed your visit with us here today at our Vermont home. Please join me as a regular here at Dabbling & Decorating by signing up for my newsletter below and never miss an update!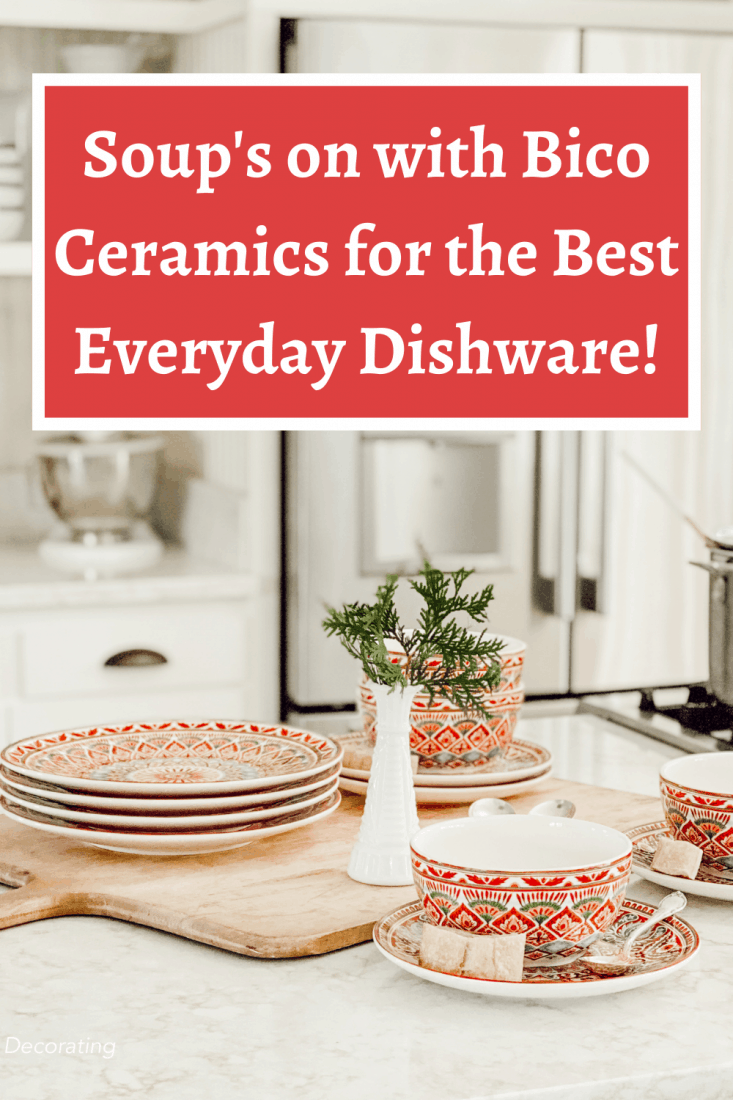 I've created the above custom pin just for this post! Sharing is Caring! I would love to hear from you too~ Your comments mean so much to me and truly make my day… Please join me over on Instagram & Pinterest to see more!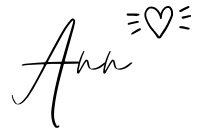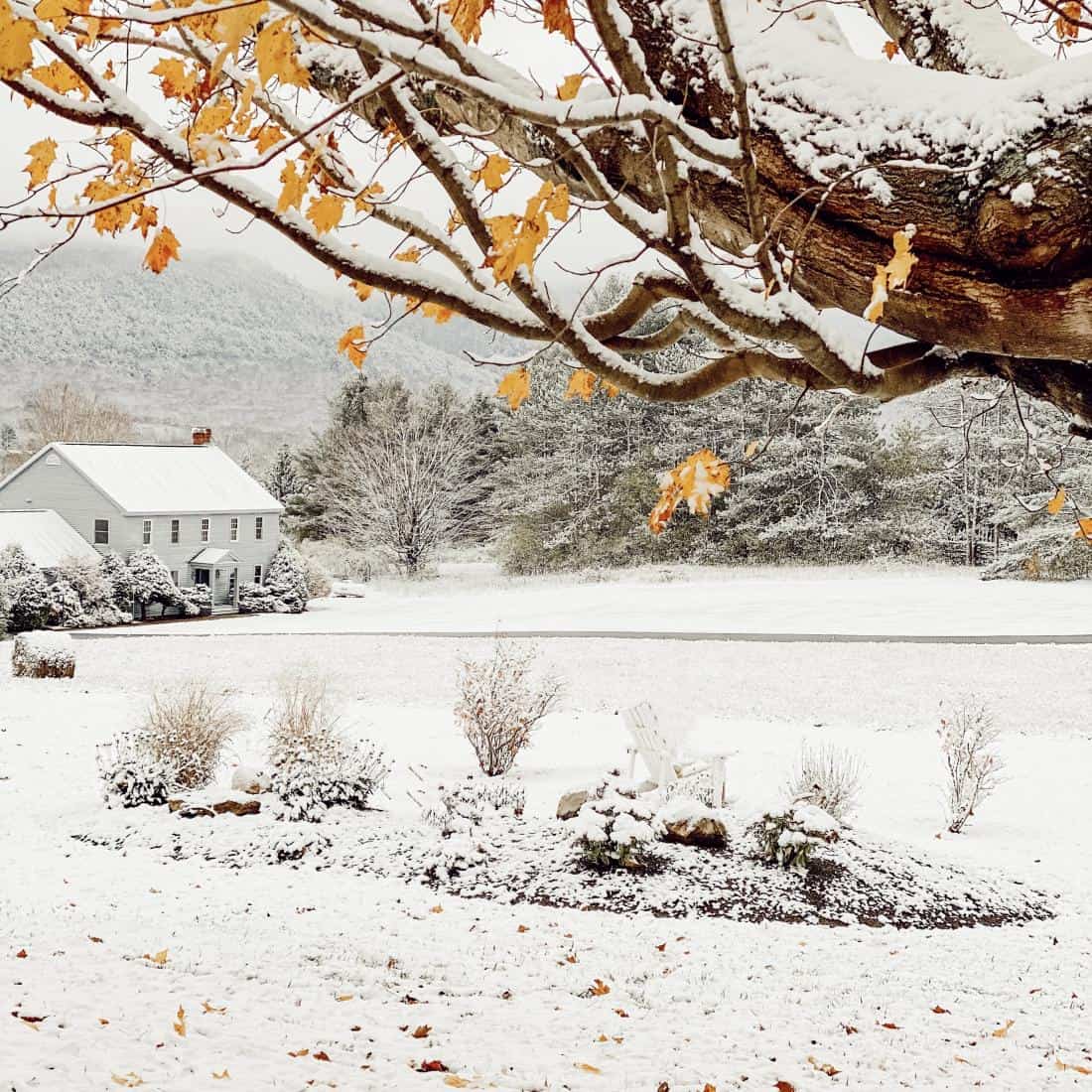 YOU MAY ALSO LIKE