I was out antiquing last week and found this wonderful vintage porcelain spice rack!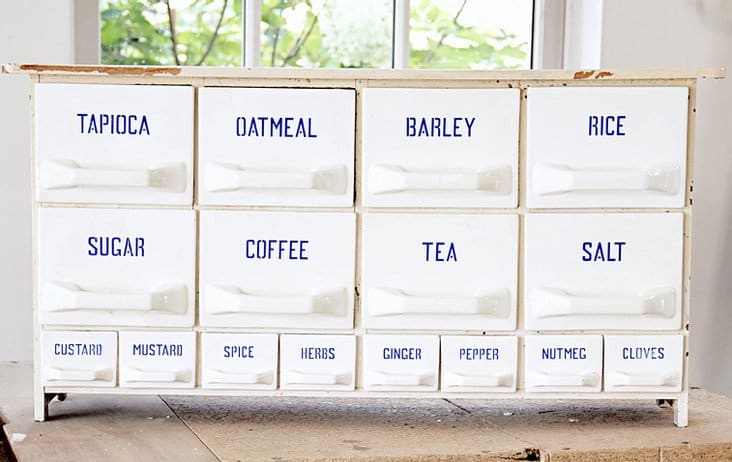 I just fell in love with the porcelain white drawers and all that chippiness
But it was definitely rough around the edges…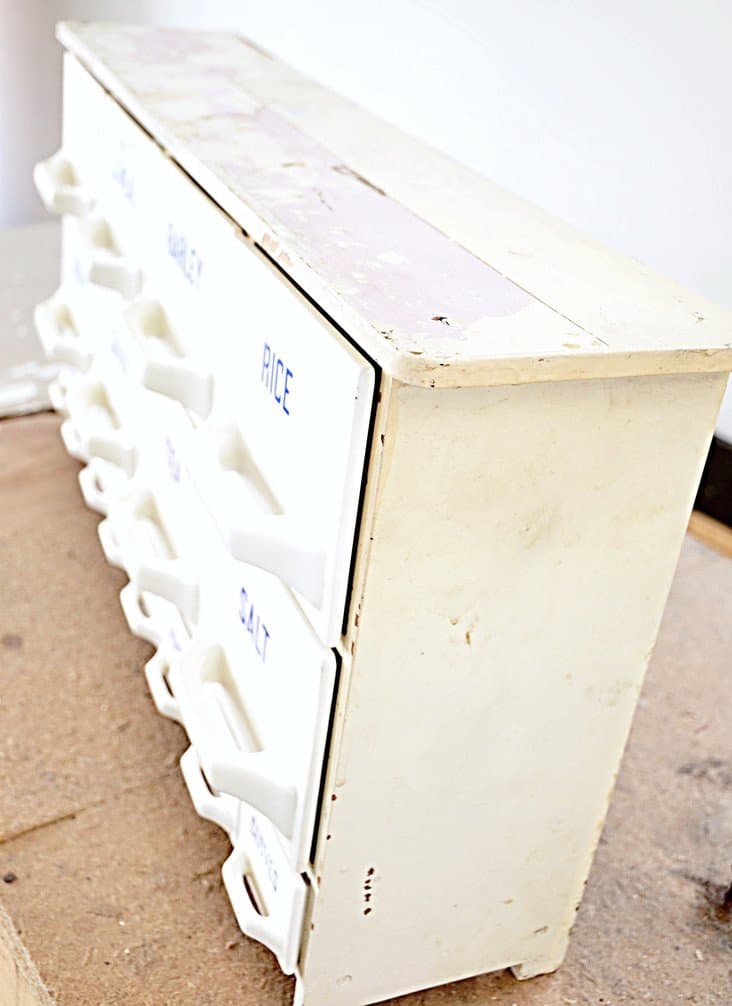 So I decided to sand the vintage spice rack down and paint it an Alabaster White in a high gloss, which matches our kitchen trim. And a high gloss paint is easier to clean too since I'm going to put it in a high traffic area in our kitchen.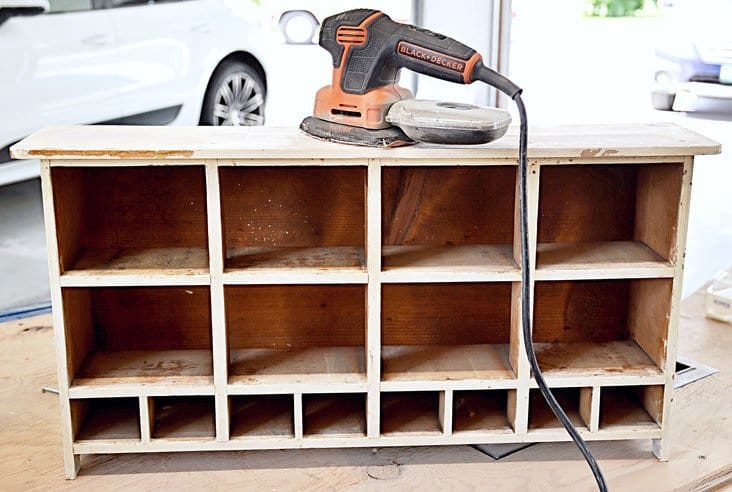 PIN THESE IDEAS FOR LATER!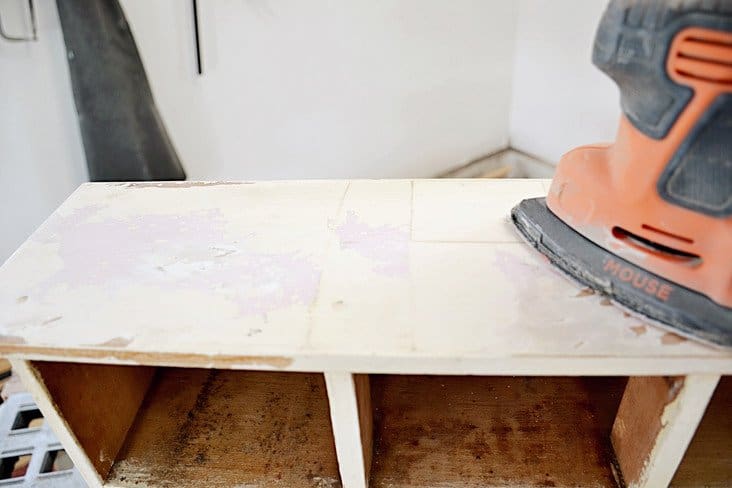 This vintage spice rack came out so sweet and looked adorable in our kitchen.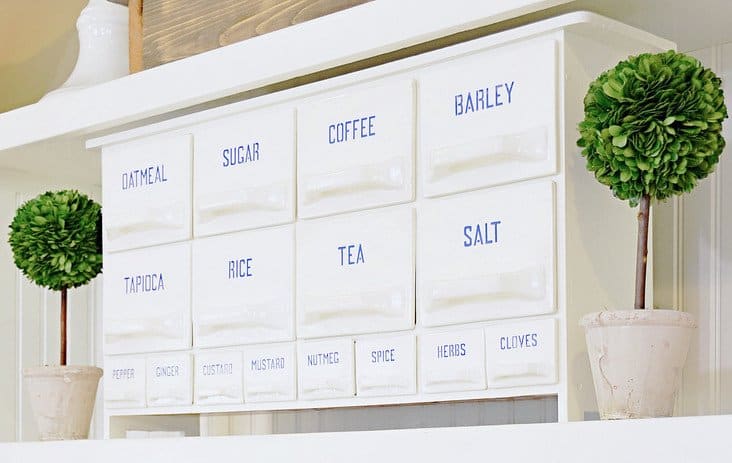 The white paint brightened the vintage spice rack up so much and adds so much character to the kitchen.
And now I can hide all our spices in these little vintage drawers!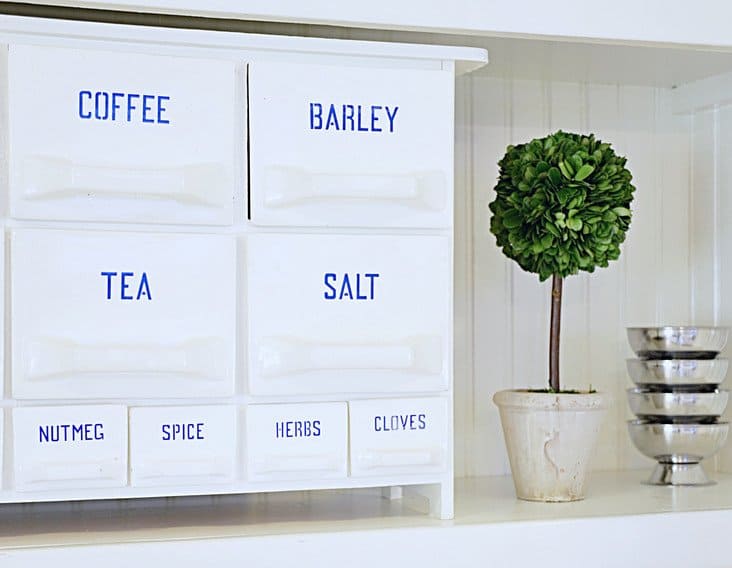 White is also such a versatile color and can be decorated in so many ways.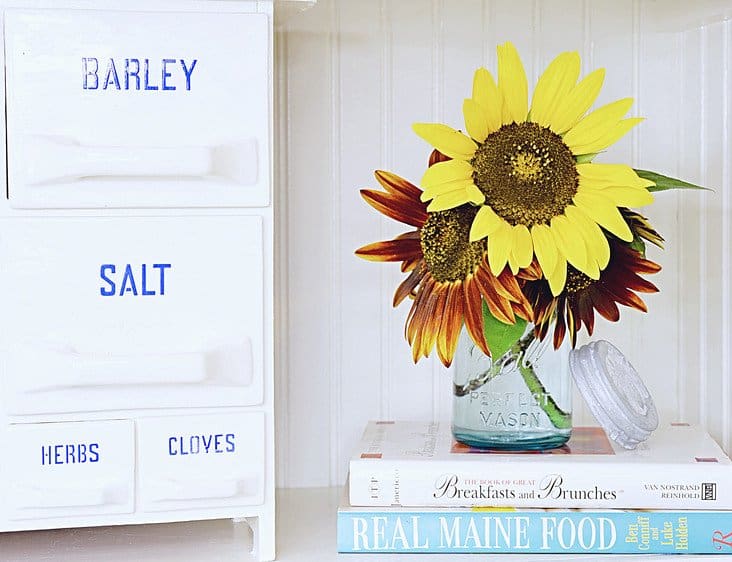 I used some "Goof off" to clean up the porcelain drawers in this vintage spice rack that had an old tape-like film over them, which worked like a charm!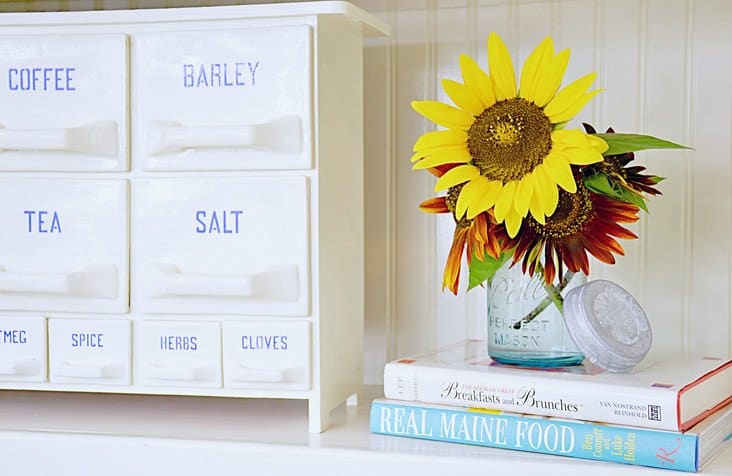 Tour our home in Vermont here.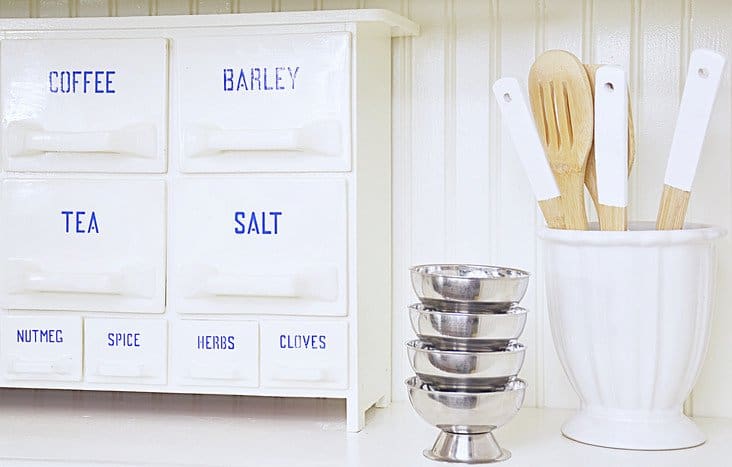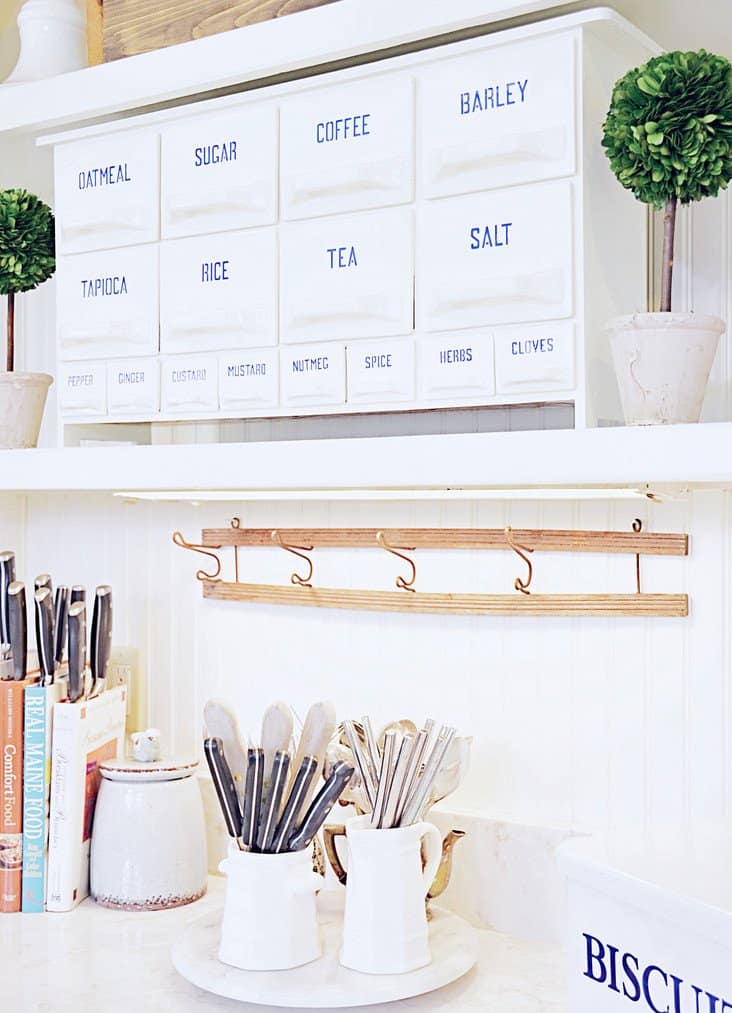 I'm so glad you dropped by, and if you are new to my blog, welcome! I hope you enjoyed your visit with us here today at our Home in Vermont.
Be sure to also check out our Home in Coastal Maine, where we spend summers and weekends when we are craving a walk on the beach or a visit with old friends.
I've created the above custom pin just for this post!  Hearing from you makes my day; your comments mean so much to me! Please join me over on Instagram & Pinterest to see more!
YOU MAY ALSO ENJOY