One of my favorite foods ever is a good pasta bolognese! I am always on the hunt for authentic Italian cuisine and recipes. If you are like me, I promise, you will love this pasta bolognese sauce recipe, with its one secret ingredient that makes this the sweetest and savory bolognese yet!
This pasta bolognese recipe is so simple to make. Every time I serve it or bring it over to a friend's house, they always ask for the recipe. It is certainly a crowd-pleaser for any event.
This is our go-to recipe for the winter months at our home in Vermont.
All the ingredients are simple enough to find at any local supermarket. Therefore, there is no special shopping required.
I do highly recommend upgrading the parmesan cheese versus the off-the-shelf products. You can usually find this in the cheese or deli section of your local supermarket.
To begin, I use this La Cocotte Staub pot. Almost any pot will do however, I do like the cast iron inside for cooking the meat.
Combine the Hamburg, sausage, and chopped onion and cook over medium heat for approximately 6 minutes, mincing it all together as it cooks, creating this pasta bolognese.
From here you will just add milk, red cooking wine, bouillon cubes, tomato paste, diced tomatoes, bay leaves, and the secret ingredient, Cinnamon. See below for the full cooking pasta bolognese instruction recipe guide!
~Bon Appetit'~

I've created the above custom pin just for this post!  Hearing from you makes my day and your comments mean so much to me! Please join me over on Instagram & Pinterest to see more!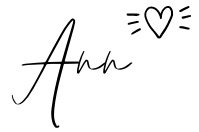 YOU MAY ALSO LIKE