"DECORATING WITH LOVE"
Thank you so much for stopping by our "Decorating with Love" Valentines Day Blog Tour. If you are joining me from Jenn at Wild Rose Country Home Blog welcome! Isn't her home amazing, set in the mountains of Alberta, Canada? Oh, and did you meet her puppy Scotch?
I love decorating for Valentine's Day, as it is all about simple and soft styling touches for me. I luv all things vintage, cozy and hygge! And with our home being in the mountains of Vermont, cozy is key! Thanks for joining me and let's get started!
I first started with the front door this year, as I had this wreath leftover from Christmas, a red heart, and vintage skis, so kindly given to me by an old school friend.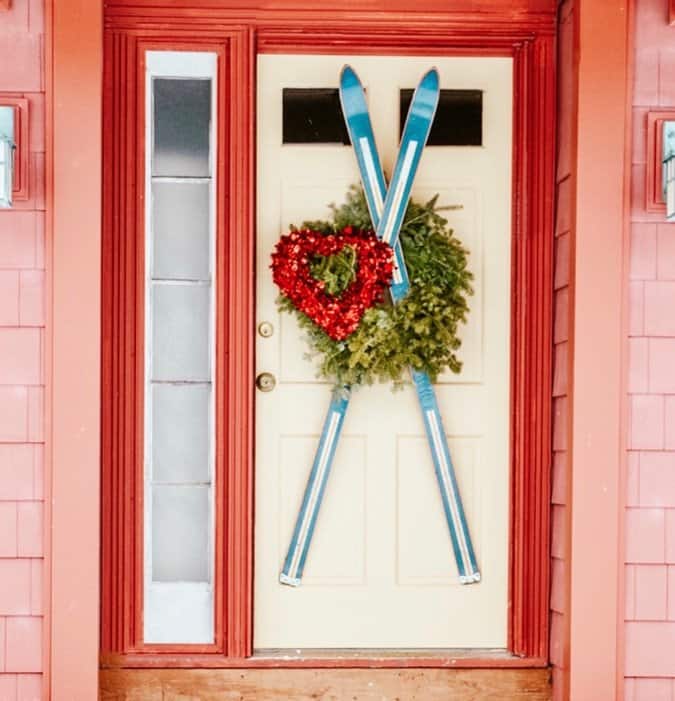 I then added a red ribbon and some brass bells for some Valentine's Day bling around the outside fire pit.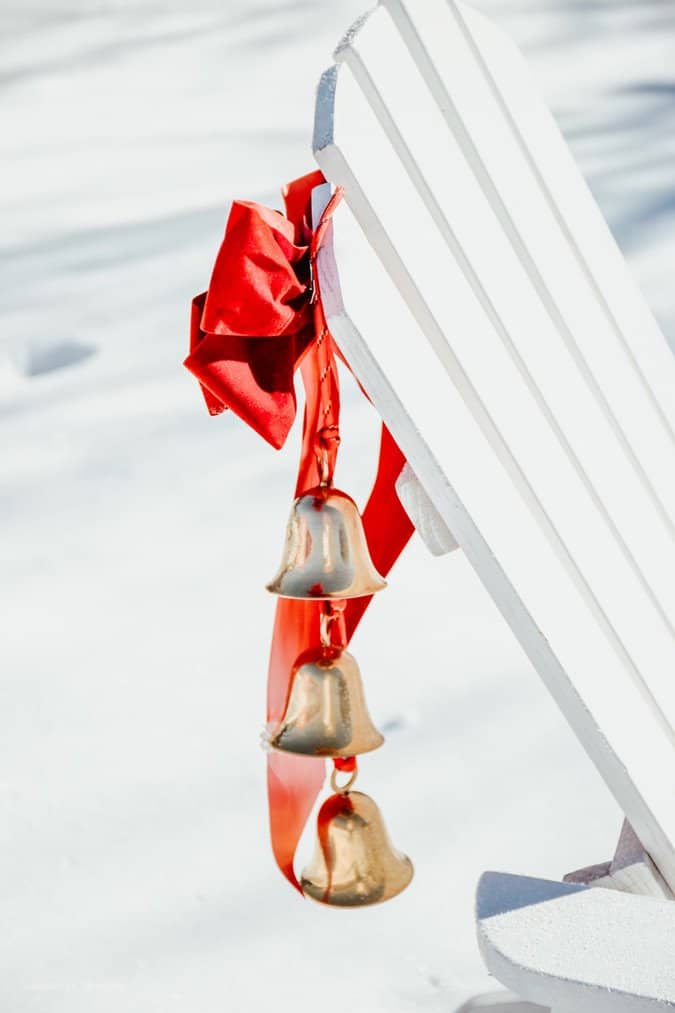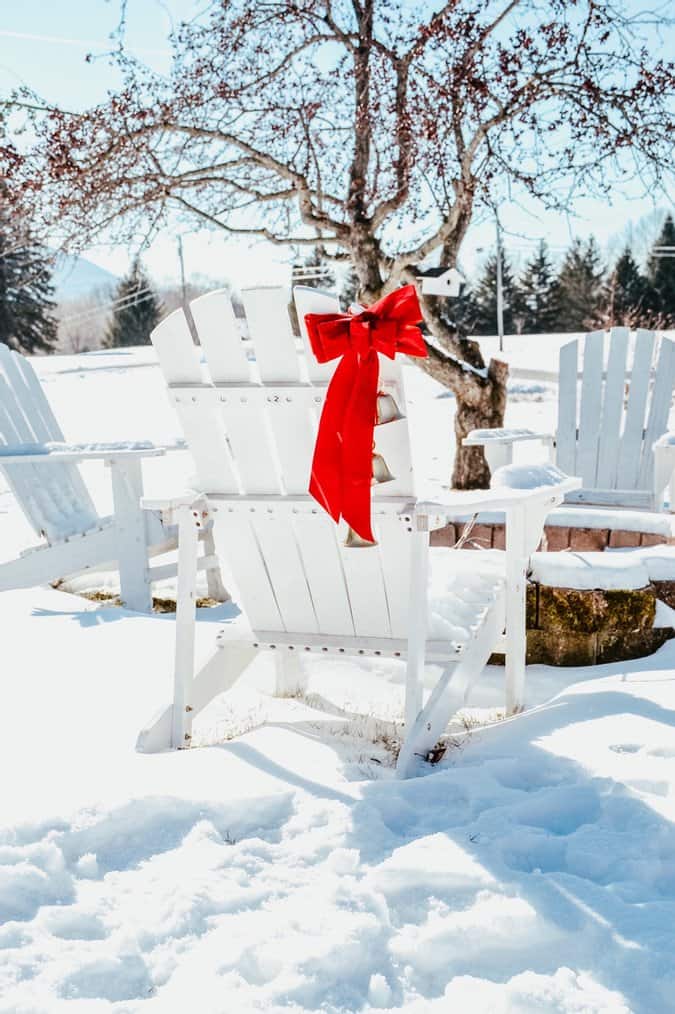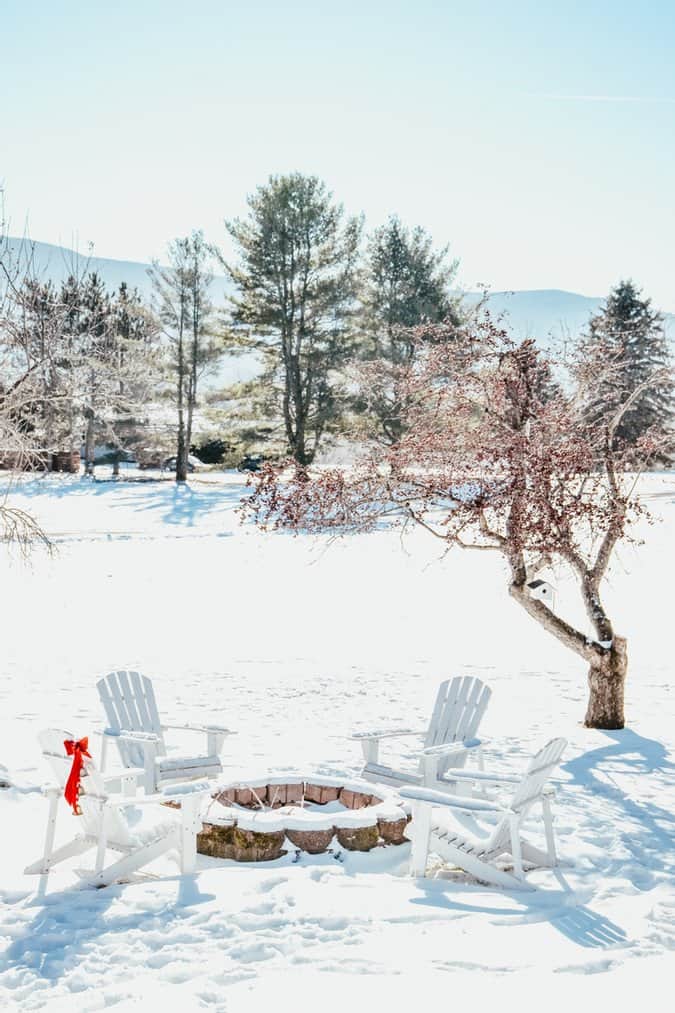 Pillows are such a simple way to add Valentine's Day style to your home.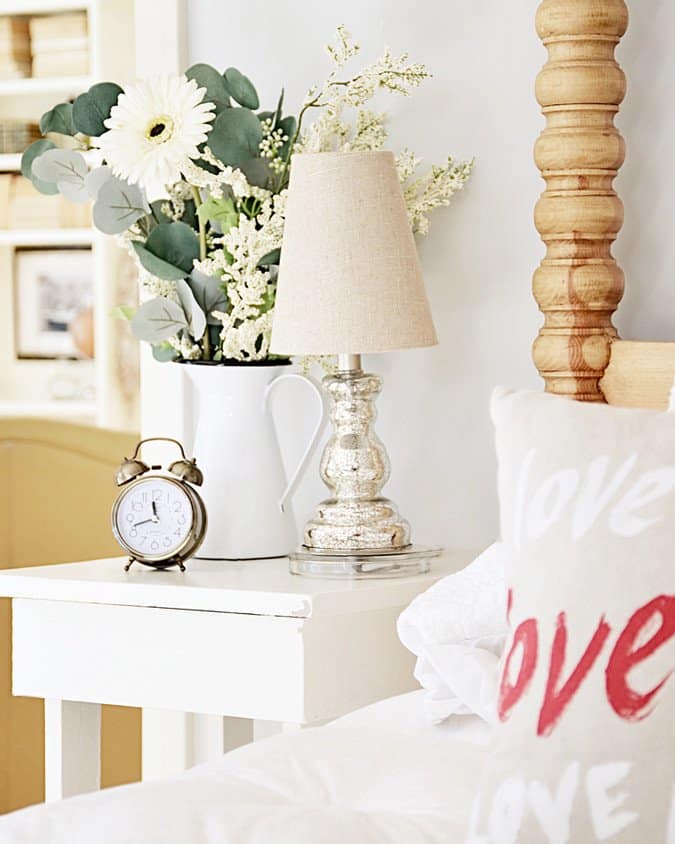 In my last post about Bedroom Makeover Ideas, I decorated our bedroom for Valentine's Day, stop by there to see more.
I Luv this handmade wooden heart from Rustic Occasions and pink flowers are simply the best too!
Now to just get served breakfast in bed…
Hmmm, I think Jenn at Wild Rose Country Home Blog has that covered!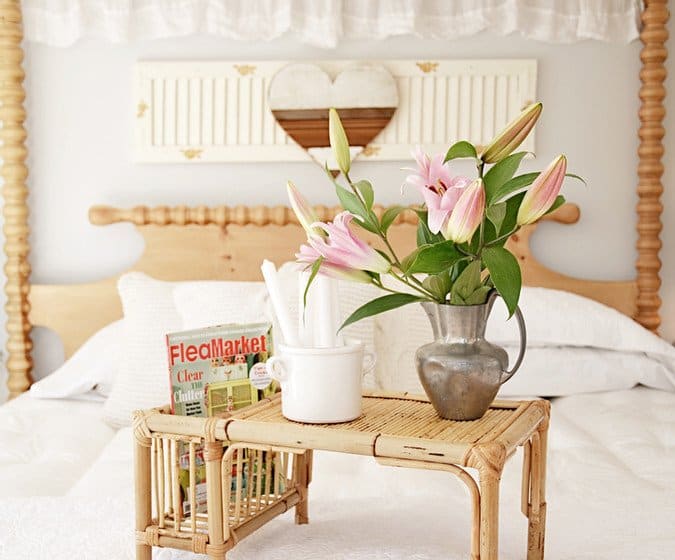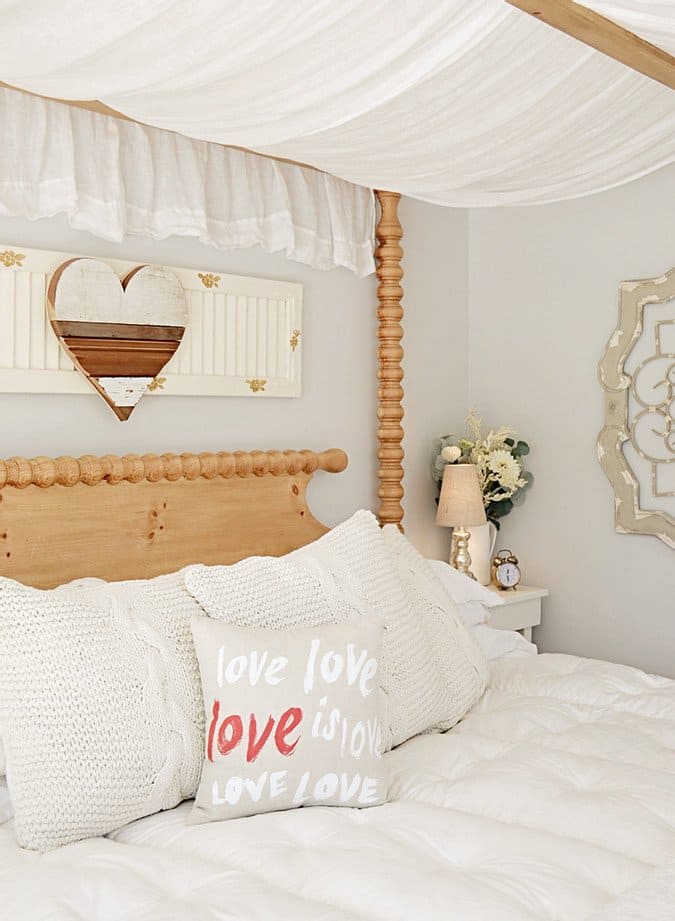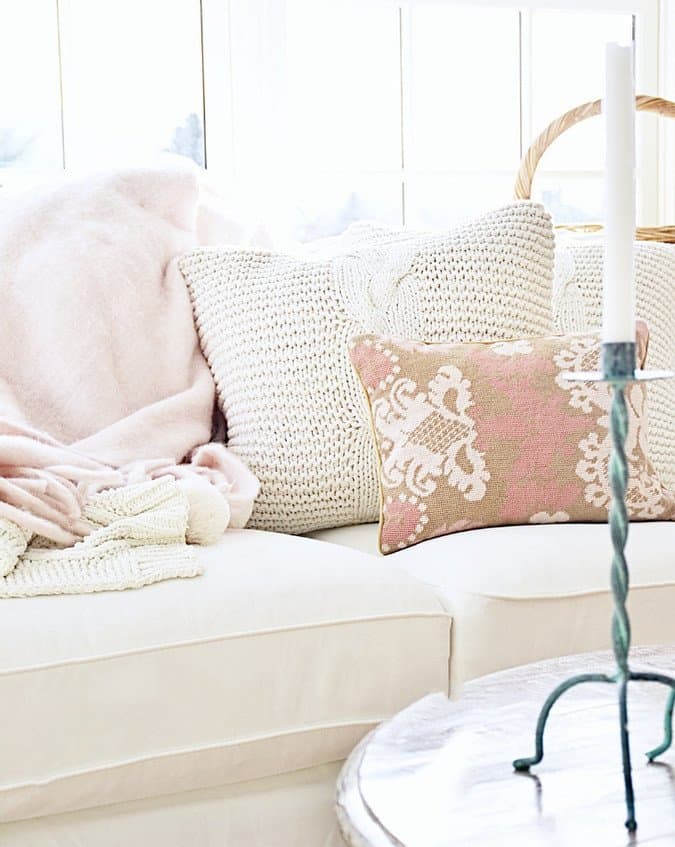 Soft pink and winter white touches in the sunroom. Layered blankets and candles always add a cozy and hygge vibe for Valentine's Day. Such a great spot to curl up and read a book.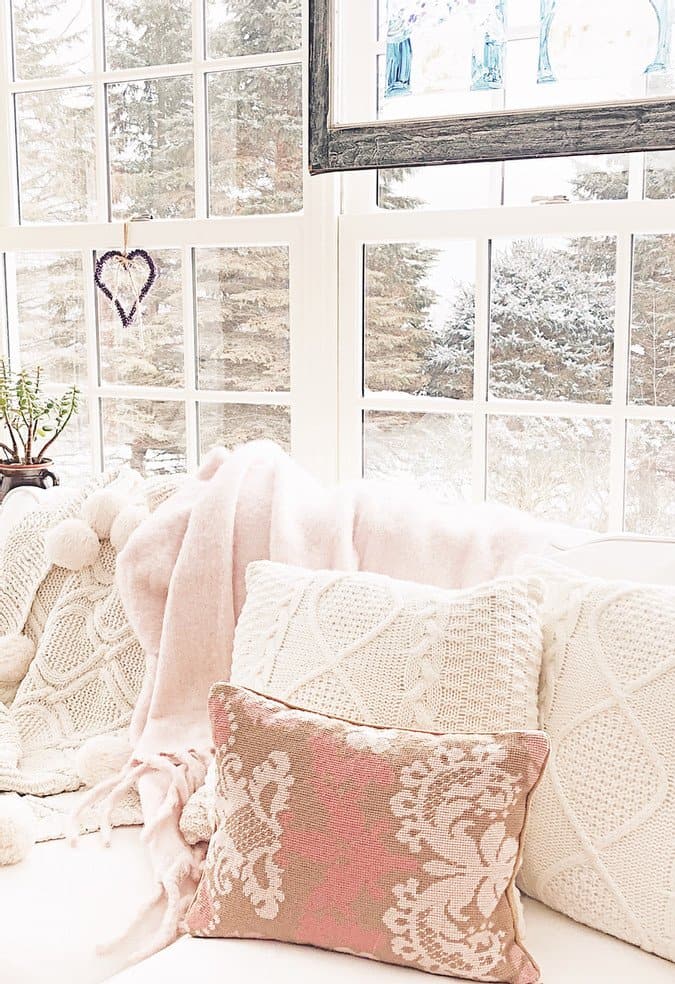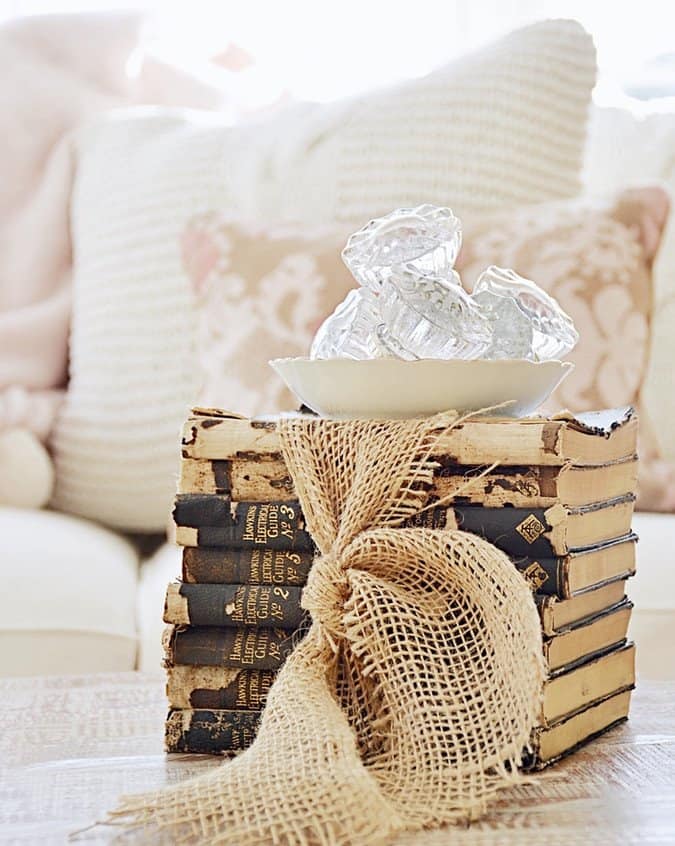 Vintage Books, some vintage glass doorknobs, and a burlap bow for a little of that vintage home charm.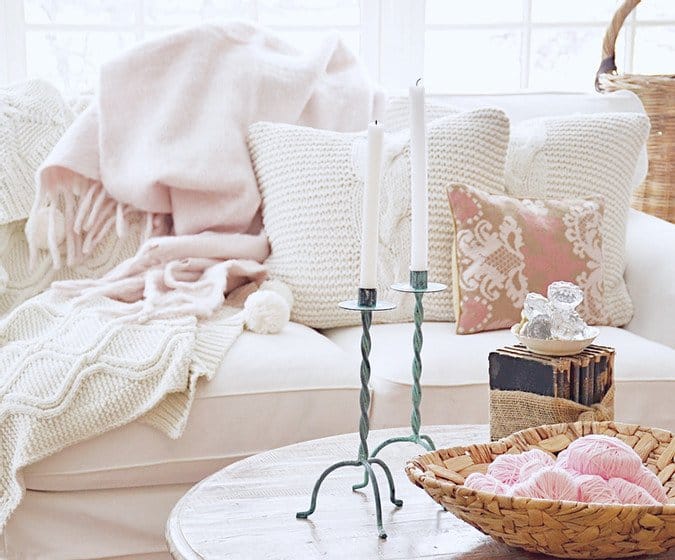 A heart-shaped basket filled with pink DIY hearts.
Love this simple vintage book page, heart garland from Hoopsy Daisies, along with my favorite candles from Antique Candle CO.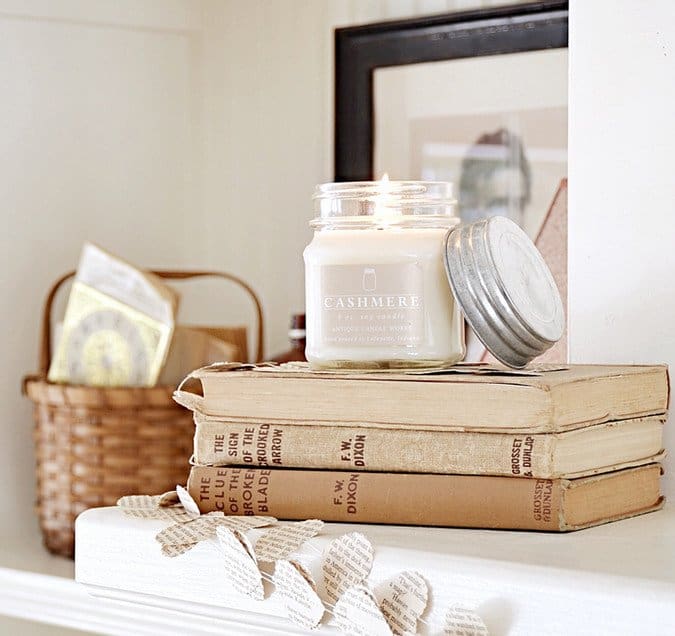 Just a simple red felt heart and pinkish candles on the mantel.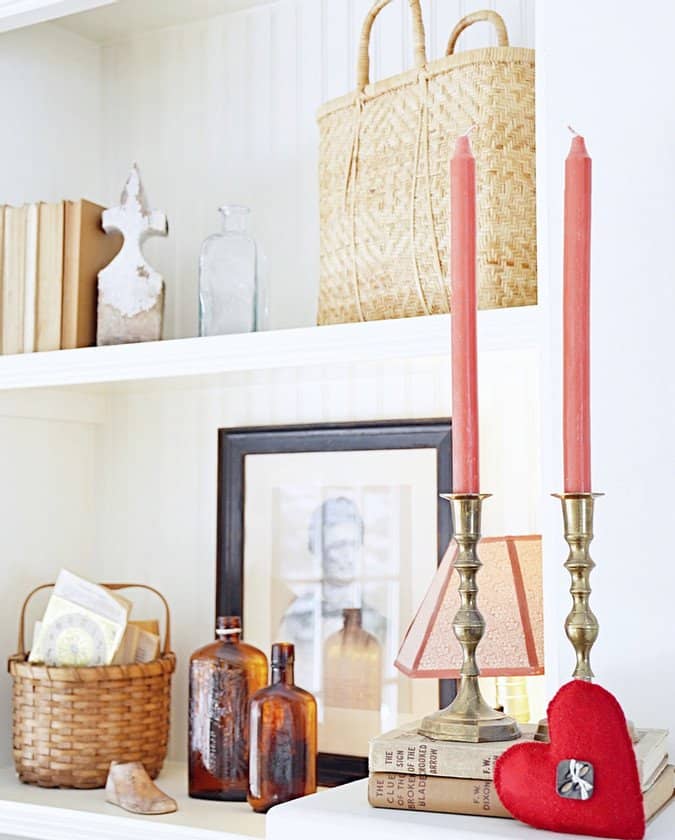 Decoratating with Love
I added a little marble stone with a gold leaf heart next to the felt heart on the mantel, that a woman gave me for recently holding the door open for her. I love it so much displayed for Valentine's Day!
And the tin flowers in the white grub pot were a present from my husband on our 10th wedding anniversary. Tin is the anniversary gift of 10 years. Pretty good hah?
The hanging bird garland was a gift from my wonderful neighbor representing good luck and fortune.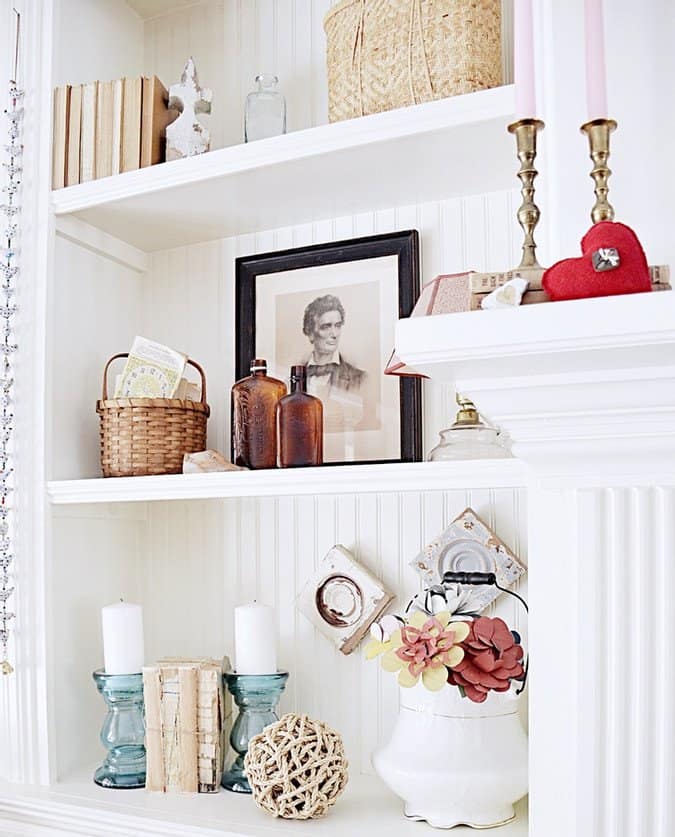 I'm so glad you dropped by, and if you are new to my blog, welcome! I hope you enjoyed your visit with us here today at our Home in Vermont.
Be sure to also check out our Home in Coastal Maine where we spend summers and weekends when we are craving a walk on the beach or a visit with old friends.
Please join me as a regular here at Dabbling & Decorating by signing up for my Saturday morning newsletter and never miss an update!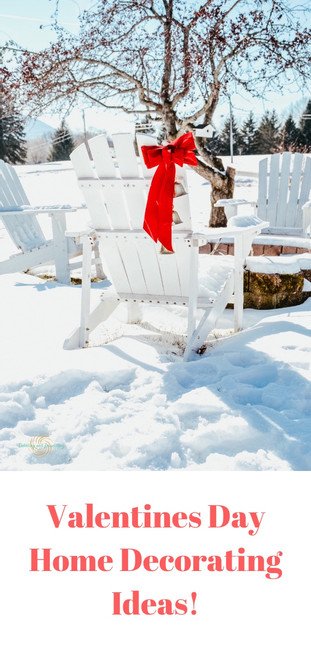 I've created the above custom pin just for this post! Hearing from you makes my day and your comments mean so much to me! Please join me over on Instagram & Pinterest to see more!
The next stop on the "Decorating with Love" Blog Tour is my friend Robyn at Robyn's Southern Nest. Robyn lives in Georgia, and wait until you see her beautiful white kitchen and Valentine's Day Coffee Bar!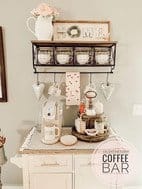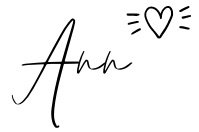 YOU MAY ALSO ENJOY