Do you love all things thrifty, chippy, and vintage? Join in on today's "This and That chat" a weekly wrap-up with Dabbling & Decorating.
I started this week off right with a date with my new vintage booth/window. I'm finding this to be a very happy place for me, as I come upon my first full month. Check out How to Start a Vintage Booth Business to learn more.
Rearranging, styling, and thrifting for treasures, it's all been so much fun at The Vintage Soul!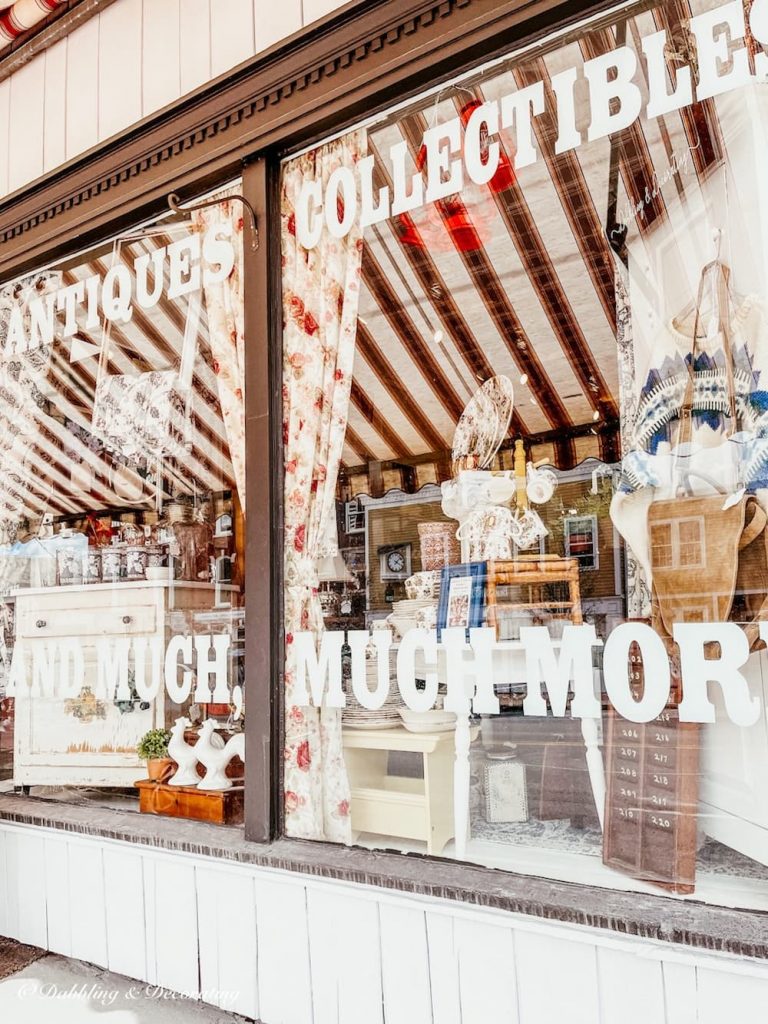 I was up early on Saturday morning so excited for a full day of Dabbling & Decorating at the shop.
Do you remember this Vintage Toboggan Sled | Ski Lodge Decor? Well, it made its way to the shop's booth and I love it even more now!
This would be so cute hanging over a mantel at a ski chalet.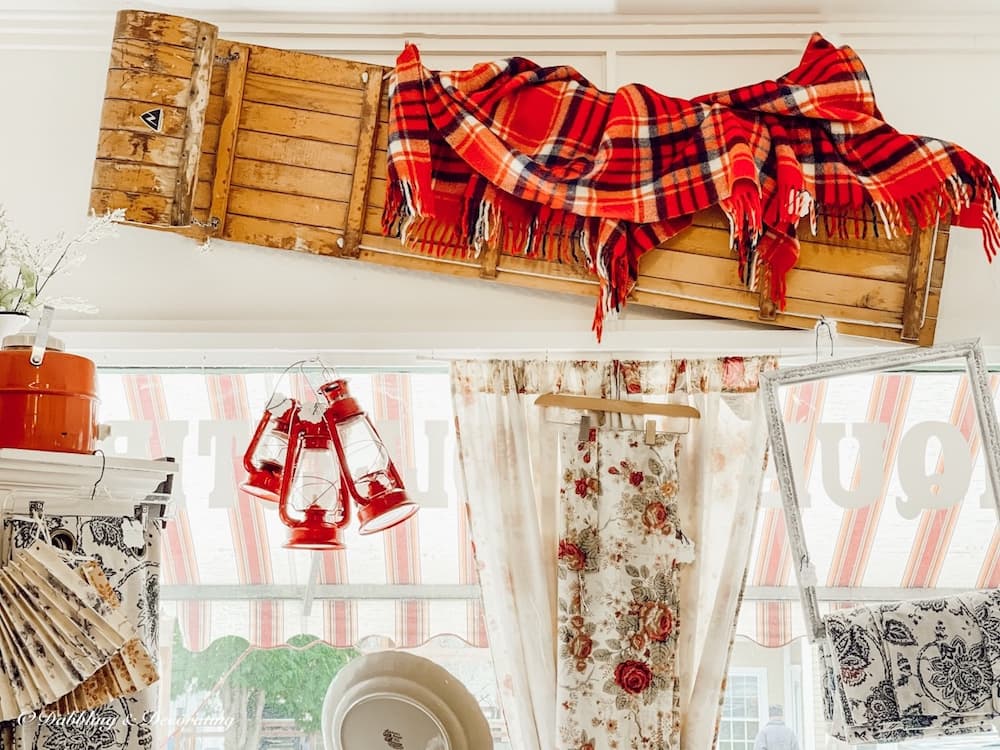 And later in the week, I added a basket of terracotta pots with vintage garden tools along with a gorgeous blue antique ice cream maker!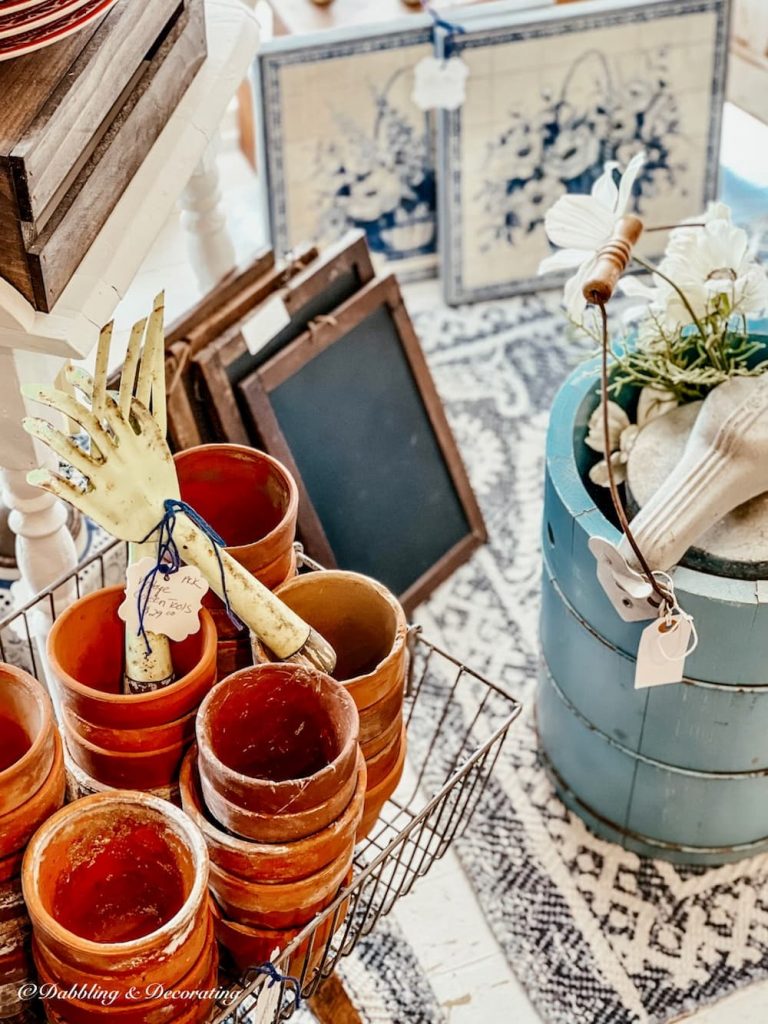 This post may contain affiliate links which won't change your price but will share some commission."
This bag of pink Lady's Tools is my new best friend!
My girlfriend first introduced me to what she coined "Her Lady's Tools", a pink bag full of pink tools when I was visiting her house this past summer in Maine!
What? How did I not know about these?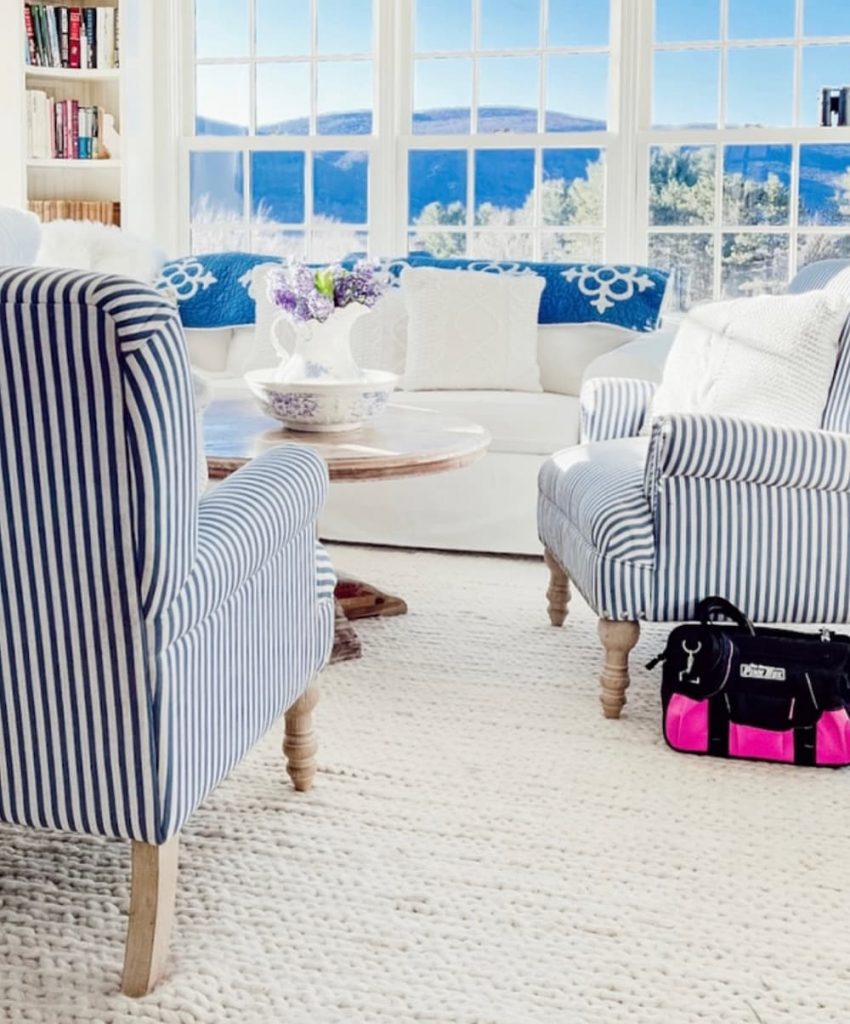 I was so impressed, as my husband is forever using our tools around the house.
And never ever putting them back where I can find them!
Do you have this problem too?
So now I carry my Lady's Tools with me to the booth, in the car, and at home. It's been, priceless friends!!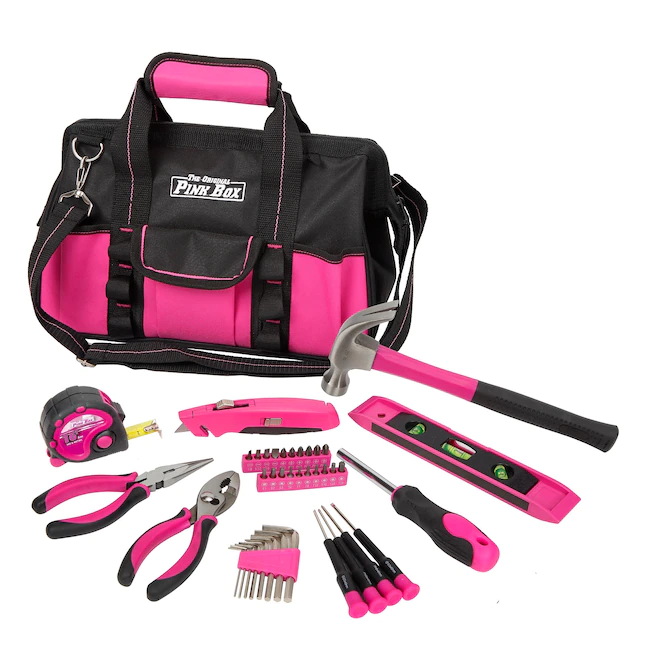 Ella and I had fun refinishing and painting these wicker furniture chairs that I found on Facebook Marketplace a few years back.
Check out the Before and After HERE.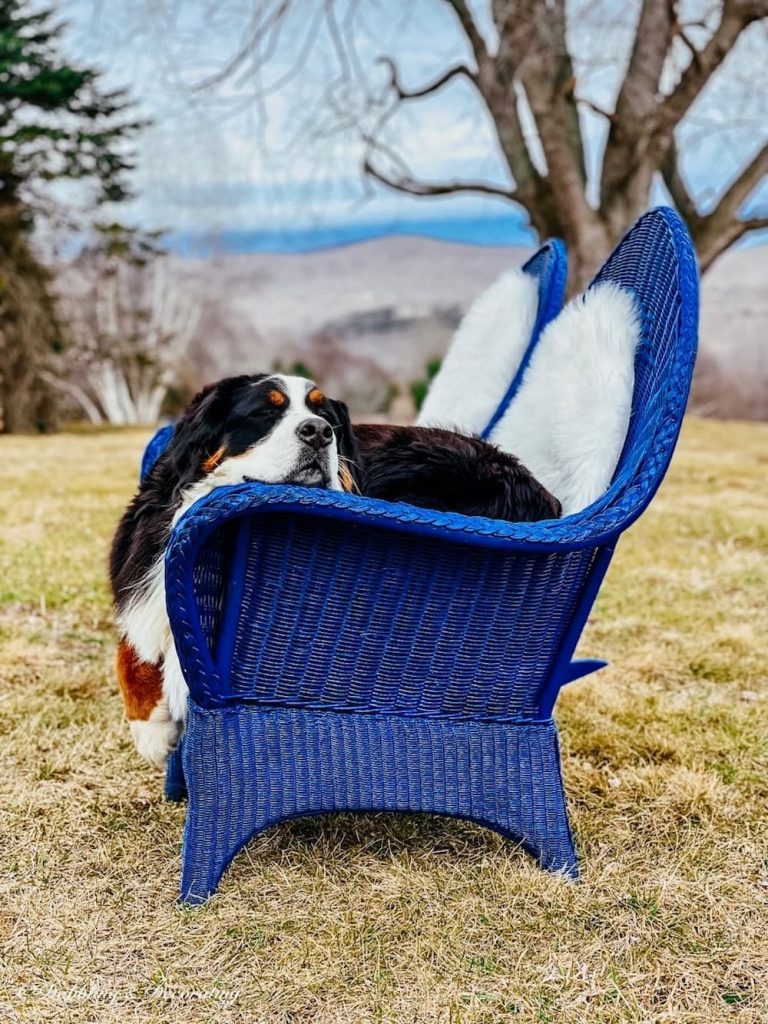 Spring Skiing
And with the warmer temperatures, we enjoyed a bit of spring skiing this week too. So good for the soul!
Oh, and my neighbor told me I need to swap out my antiquated ski helmet for a new one, haha.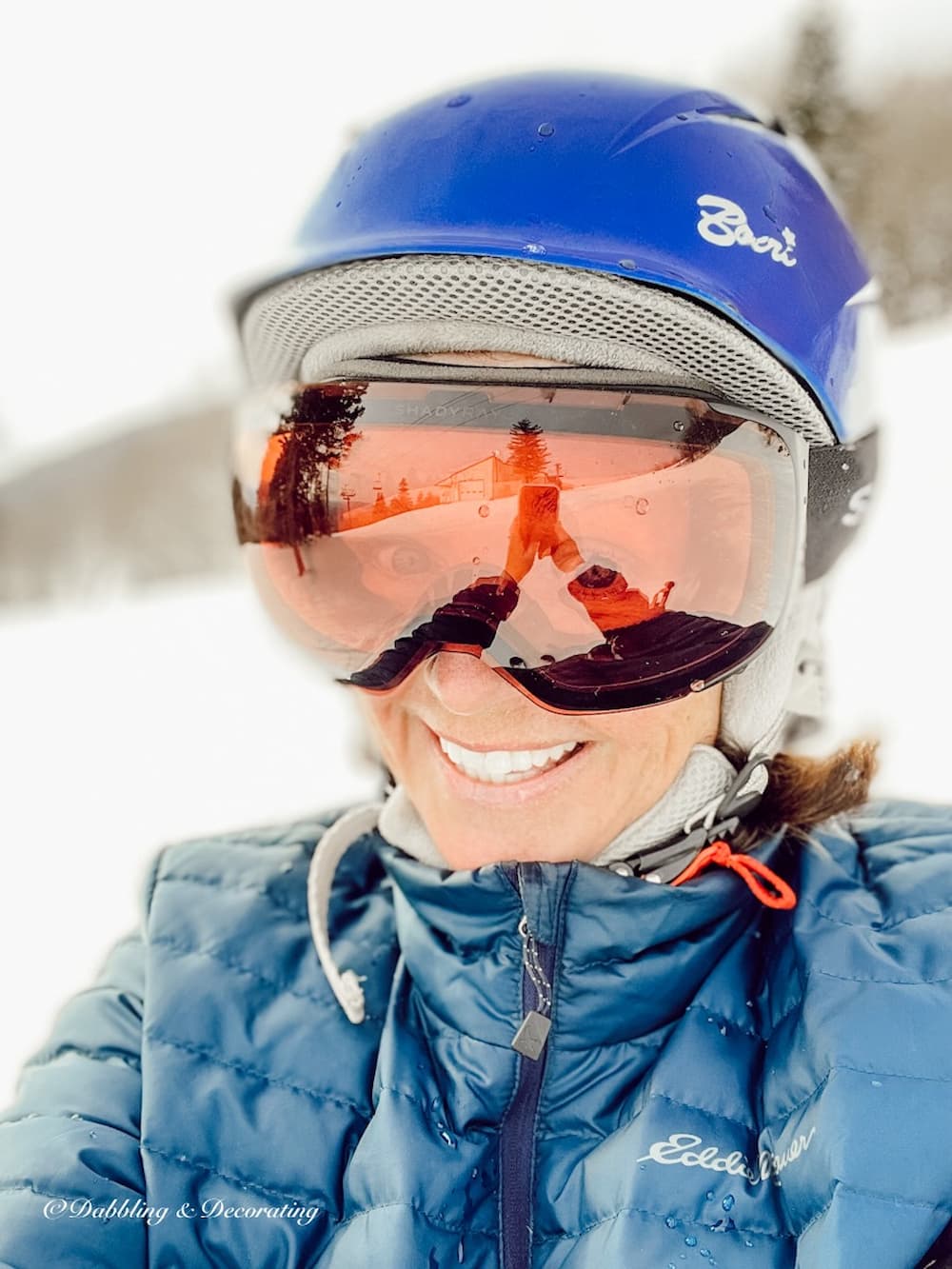 Meanwhile, Ella, our Bernese Mountain Dog isn't quite ready to see winter go just yet…
Truthfully, we will probably be seeing more snow before spring officially arrives here in Vermont. I just heard snow on Sunday…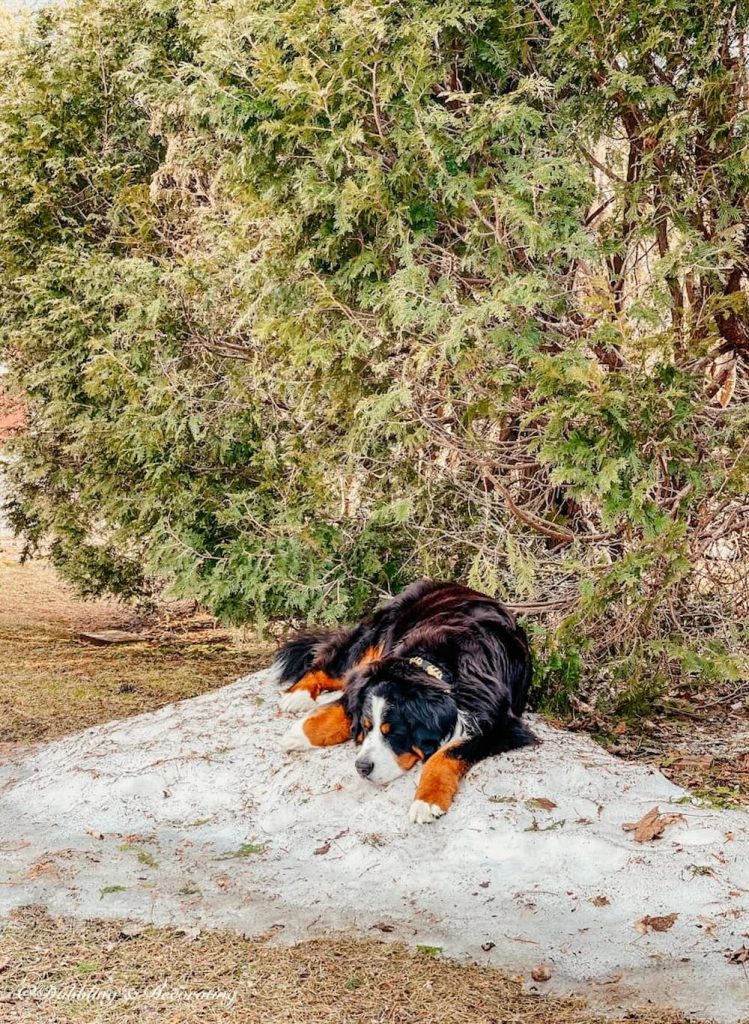 A Spring Hyacinth Bouquet
A bouquet of Hyacinth from the supermarket brightened up our sunroom in this vintage pitcher and bowl I found out "Thrifting with the Gals".
They smell absolutely amazing!
You may also enjoy 17 Simple Tulip Arrangements You Can Create Today.
And have you tried Forcing Forsythia Branches into Beautiful Spring Flowers?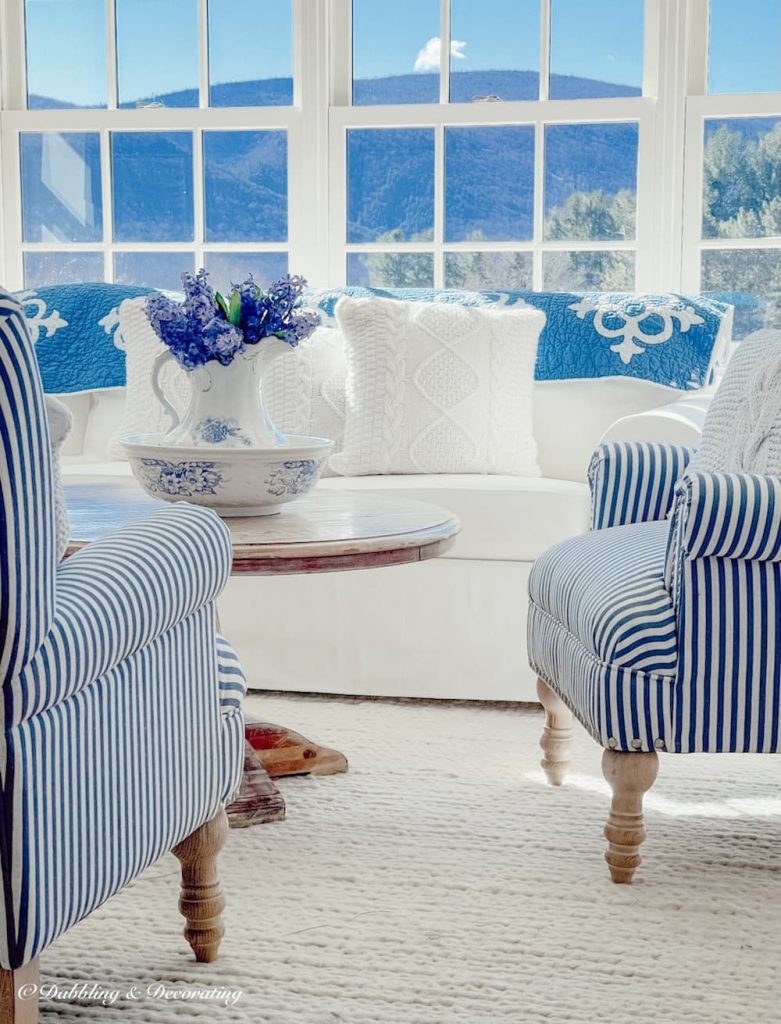 Antique Candle Co
Have you ever wanted to be a candle tester?
You can now SIGN UP HERE for the Antique Candle Co Candle Tester Program and receive:
Inspiration from Around the Web
We Got New Outdoor Furniture!
On Thursday our long-awaited porch and fire pit furniture that we ordered back in September finally arrived! Check out How to Design a Backyard Fire Pit Conversation Set when we first started it all, this time last year…
I'm going to be setting it all up this weekend, weather permitting, and sharing it with you here on the blog this Tuesday.
Needless to say, the day it all arrived it was snowing, sleeting, and raining. Never a dull moment! Here's a teaser…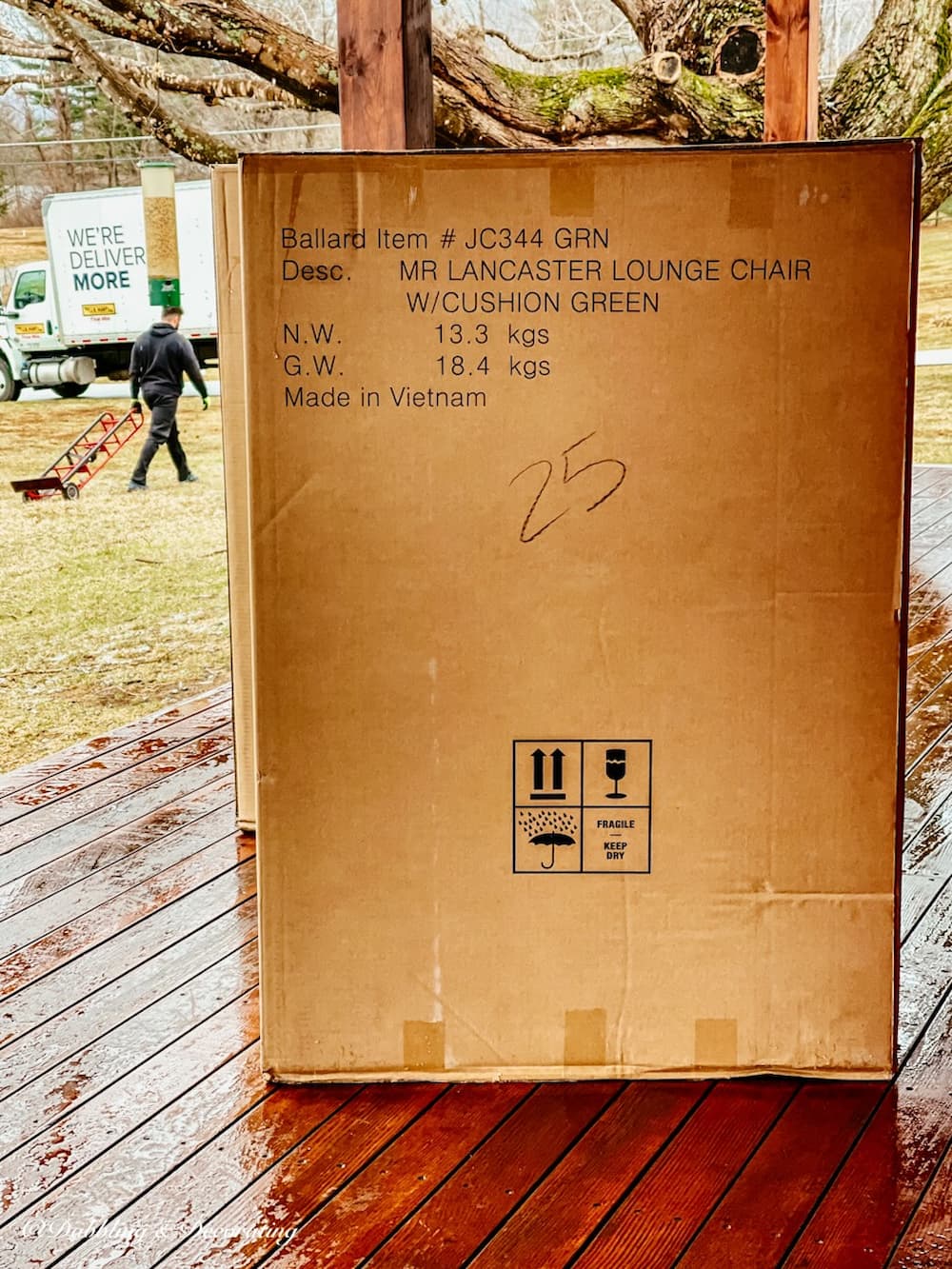 And when I shared this with many of you over on Instagram a number of you said you too were mopping your decks in all the rain, anxious to clean up and get your furniture out for spring as well. #springinnewengland
What's Coming Up?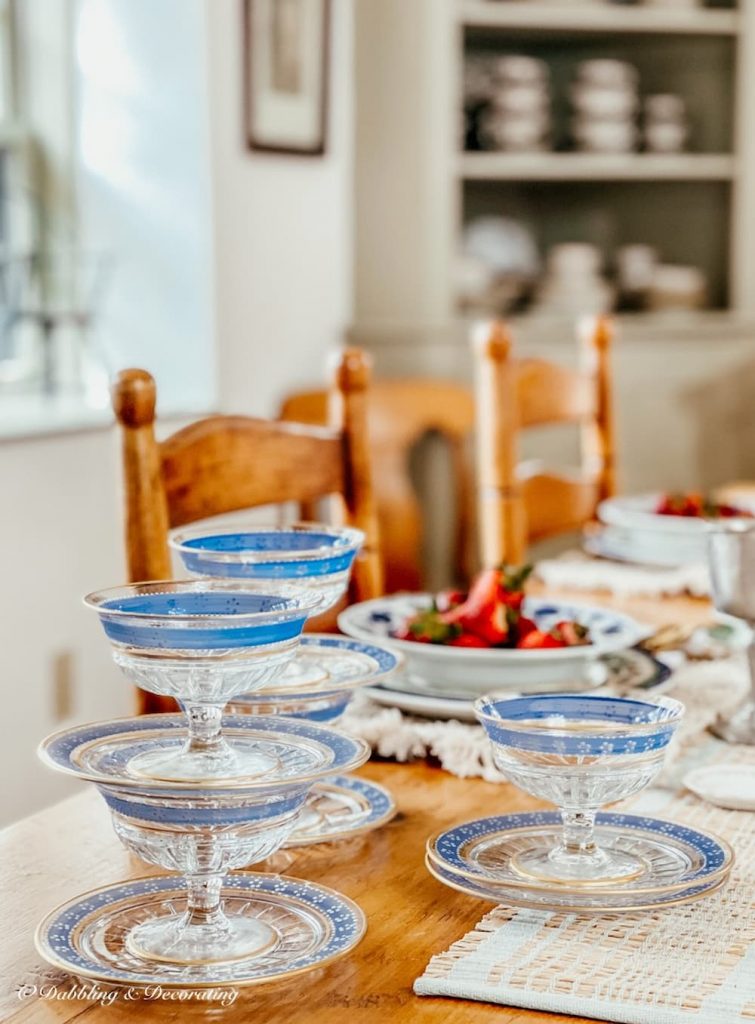 I'm so glad you dropped by, and if you are new to my blog, welcome! I hope you enjoyed your visit with us here today at our Home in Vermont.
Be sure to also check out our Home in Coastal Maine where we spend summers and weekends when we are craving a walk on the beach or a visit with old friends.
Please join me as a regular here at Dabbling & Decorating by signing up for my Saturday morning newsletter and never miss an update!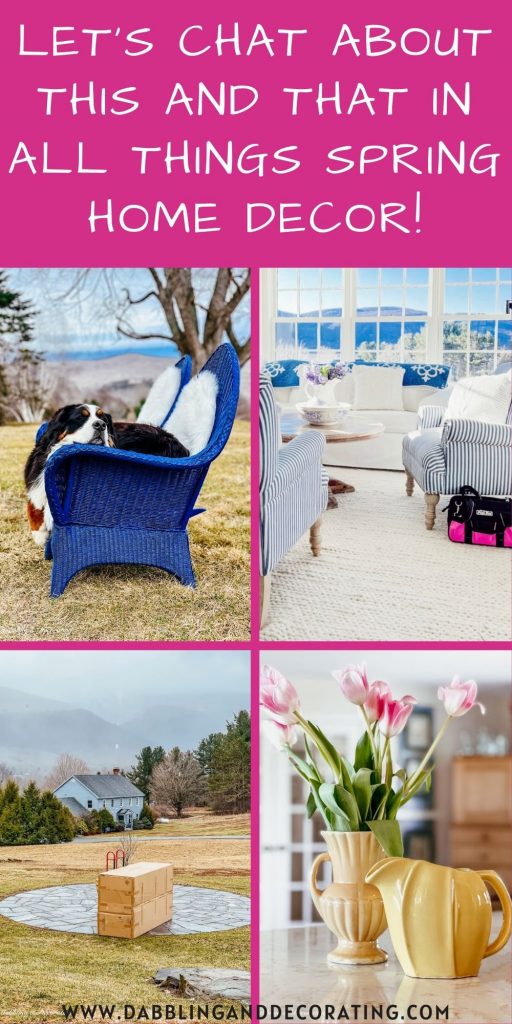 I've created the above custom pin just for this post! Hearing from you makes my day and your comments mean so much to me! Please join me over on Instagram & Pinterest to see more!


YOU MAY ALSO ENJOY