Have you ever thought about starting a vintage booth business? Here's what you need to know to get started. It's pretty easy and so much fun!
Window shopping
Vintage shopping
Thrifting
Flea Markets
Yard Sales
I love it all, how about you?
And after a whirlwind year of "Thrifting with the Gals", a series I host here and over on Instagram, I was craving just a little something more.
After all, I really thrifted a lot last year…
So, the next natural step for me in setting my 4 top thrifting goals for 2022 was to find a vintage booth where I could begin reselling and flipping some of those vintage finds.
*Truth be told, this vintage window booth is a creative outlet and hobby for me and not a primary means of income. I love collecting and decorating and am so excited for this next adventure. So, if this is you, too, these tips and tricks are for you.
To learn more about the business side of an antique booth, visit my friend Joanna over at the Antique Startup, who teaches the skills, tricks, and strategies needed to start and run a profitable antique booth business.
What Should I Look for When Choosing a Vintage Booth?
3 Key Elements to Look For When Choosing a Vintage Booth
Convenient Location | If an antique booth is inconvenient, you can quickly lose interest. And it can become a nuisance rather quickly. How far away is it from where you live? Are you willing to drive that distance once or twice a week?
Significant Foot Traffic | Not all antique malls get good traffic, so do your homework! Check in with some of the other vendors, and if there are a lot of booth spaces available, that is a clear warning sign.
Personable Staff / Owners: You will want to like the people who work at the antique mall, staff, and other vendors.
It's essential to look at the contracts and monthly charges, of course, but it is all worth it if the traffic is there, you enjoy the people, and it's all convenient for you to make it worthwhile!
I looked at just two locations before I found this window space, offered to me by The Vintage Soul in Manchester, Vermont.
The other antique center had at least a year's wait and a very long waiting list. And this window space at The Vintage Soul stole my heart right away, a mile away from our home and in the heart of our 4 season resort town in the mountains of Vermont.
This space suits me perfectly.
It's open, airy, and bright.
To say I got a tad lucky is an understatement. I was prepared to have to wait up to a year or so for a space to open up.
It's been an absolute whirlwind getting everything ready, but I couldn't be more excited!
You may also enjoy "Thrifting with the Gal's" monthly round-up, Spring Thrifty and Things.
You may also enjoy the post, 11 Creative Ideas to Display Your Vintage Collections.
What Do Customers Look for in a Vintage Booth?
I spent this entire week bringing in just the right pieces I thought our seasonal Vermont shoppers would enjoy. Every town and customer can be very unique. And I have quite a collection of treasures already from a year out, "Thrifting with the Gals".
Here are My 9 Vintage Booth Tips:
Choose 3 or 4 oversized ticket items, and make up the rest with smaller vintage finds.
Showcase each piece as it could be used in one's home.
Don't clutter your vintage booth, but have plenty of merchandise available.
Make it all accessible for the customer to walk around and touch.
Supply a stack of business cards so the customer can reach you with any questions.
Vintage booth shoppers are not like those of us who like to pick. This is important to remember. They want a pleasant shopping experience and want to be sold.
The entire booth should be aesthetically pleasing.
Plan on fluffing and restocking at least every 1-2 weeks.
Use risers, like stools, to stack up your merchandise.
How to Start Selling in an Antique Booth
Custom price tags are a charming way to show how much you care for the items you are selling, adding value to your brand, too.
Next, I ordered this custom sign to hang proudly in the booth with my Dabbling & Decorating logo.
Do you have a partner, spouse, or friend who uses your tools and never puts them back where they belong? My third suggestion is a "Bag of Lady's Tools." I swear by these ever since my girlfriend introduced me to them! I always know where they are, and since they're pink, nobody feels the urge to steal them…
They are perfect to have on hand to hang that valuable picture, fix broken merchandise, touch up dings and dents, etc… Helping to keep your booth in tip-top shape.
SHOP THESE SUPPLIES

The first day setting up was a very long day for sure…
But the owner, Lisa, couldn't have been more helpful and accommodating. And her nickname is MacGyver!
She nicely offered me price tags and a non-smudge pen to use until my new price tags came in, and she even fixed a broken wheel on a French market basket that I wanted to show off in my booth.
She has the best candy treats, too, with an old-fashioned candy counter available in the store!
Love the beautiful flower touches she added to my booth too.
You may also enjoy the post JUST 4 BLUE DISHES ON THE 4TH OF JULY.
As this week ends, my vintage window booth is all set up at the Vintage Soul, and next week, I'll be adding all my custom price tags and signs and starting back out to go "Thrifting with the Gals."
And if you're ever in the Manchester, Vermont area, stop in and say hello at The Vintage Soul. It is there you will find all my collections in the window. Yeah!
You may also enjoy the post, Vintage Booth Winter Window Display and Meet My Ol' Gal, Miss Mannequin Dress Form.
You may also enjoy the post, Let's Make a Homespun Vintage Booth Wall Display.
What I Have Learned From 2 Years of Having a Vintage Booth Business
I can hardly believe it will be two years in March of 2024 that I have had this vintage window booth. I've learned so much since first writing this blog post. The biggest takeaway is knowing and understanding what your customers are looking for and want to purchase. It's not the same for everyone. Here's what I have learned:
Vintage plates, dishes, and platters really don't sell well. This may simply be because of the area we are in, a three-season tourist resort town.
Large price tags make a statement. The bigger and bolder, the better. I now use these Hang Ties.
Signage is vital to inform and sell customers.
Refresh what doesn't sell, mark it down, and move it out.
Have small, easily sellable items that catch a customer's eye, like bouquets of dried hydrangeas or a basket of inexpensive Christmas ornaments.
Monthly revenues can fluctuate significantly. Don't take it to heart.
Most of all, have fun!
I'm so glad you dropped by, and if you are new to my blog, welcome! I hope you enjoyed your visit with us here today from our Home in Vermont.
Be sure to also check out our Home in Coastal Maine, where we spend summers and weekends when we are craving a walk on the beach or a visit with old friends.

I've created the above custom pin just for this post! Hearing from you makes my day and your comments mean so much to me! Please join me over on Instagram & Pinterest to see more!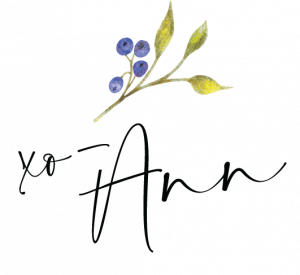 Shop This Post

YOU MAY ALSO ENJOY