This week while out "Thrifting with the Gals" at one of my favorite second hand shops, The Cottage by the Brook I found this rustic, folding, wooden second hand table. She was sitting right in front of the Bargain Barn surrounded by the cutest rattan chairs.
This post may contain affiliate links which won't change your price but will share some commission."
SHOP THIS POST
(click on any of the images to shop the products)

I've often thought of a long wooden table for our farmer's porch deck at our home in Vermont. I couldn't stop looking at this beauty. I loved the size and the fact that the legs fold in just like an old card table.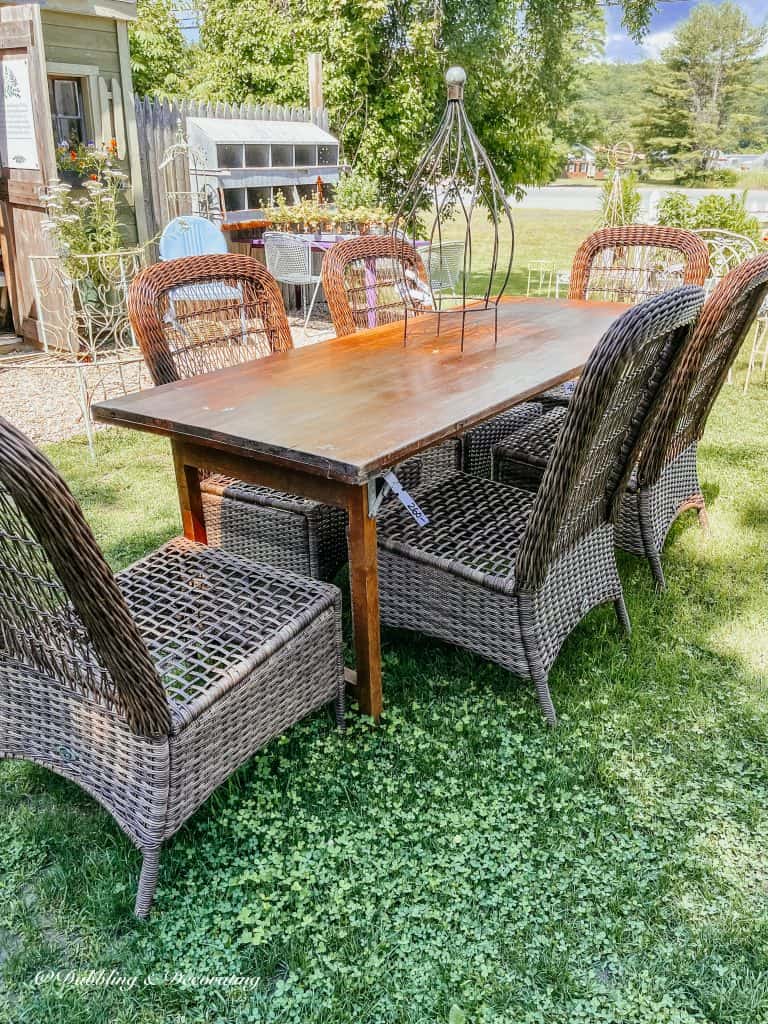 The chairs around the table were cute but would really need some heavy-duty cushions. And as luck would have it I have 5 rattan green chairs that I picked up at an estate sale a couple of years back that would fit this table perfectly.
I wanted to be sure that the folding legs worked properly. And they certainly did, making it an easy fit right into my car.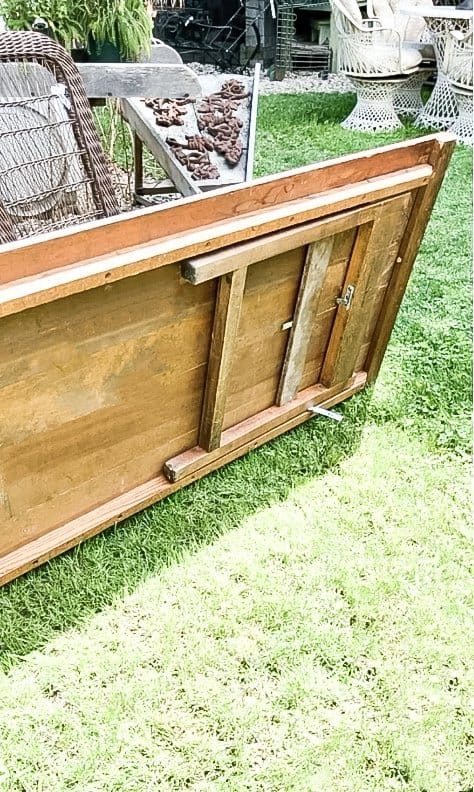 Once I got it home I cleaned up this second hand table with some Murphy Oil, which gave it a nice rich color and shine.
The table is definitely chippy, has some paint marks on it, etc… But, honestly, that is what I just adore about this piece.
I couldn't wait to rearrange the deck and see how the green rattan chairs would fit around this second hand table. A quick trip to the store for a fresh bouquet of summer flowers set the stage and I was immediately feeling all the breakfast table vibes.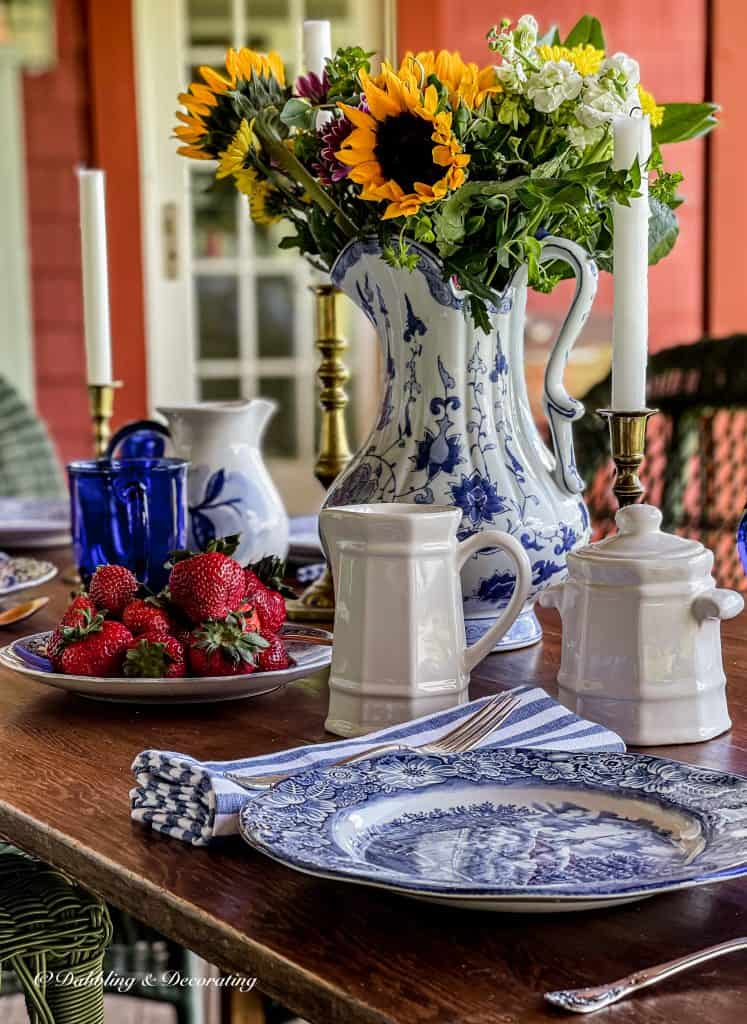 Styling a Simple Breakfast Table
If you've been following along with me you know that I love collecting blue and white dishwares. It's such a beautiful way to mix and match different patterns to create a simple yet stylish table.
Check out this blue and white collected table at our home in Maine and our antique blue and white Christmas table this past year in Vermont.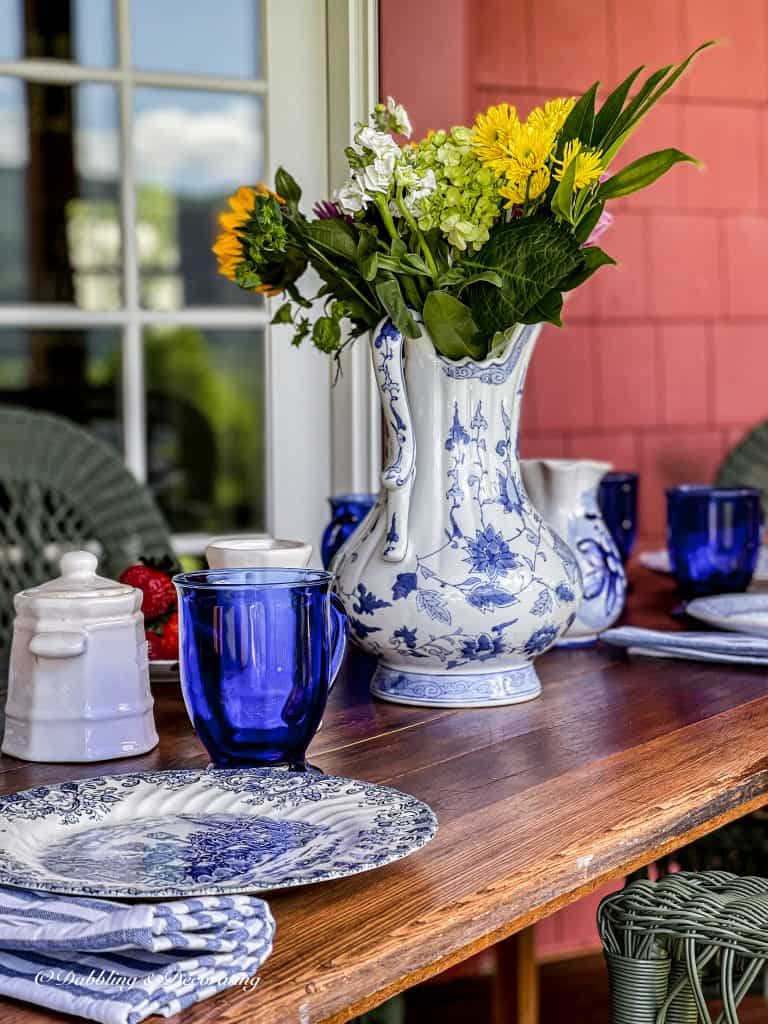 SHOP THIS POST
(click on any of the images to shop the products)

Colored glassware is always a fun way to add color to a table. I've collected a few cobalt blue glasses while out thrifting for our tables in both Maine and Vermont. I also use my mother's brown glassware in the fall that I also love.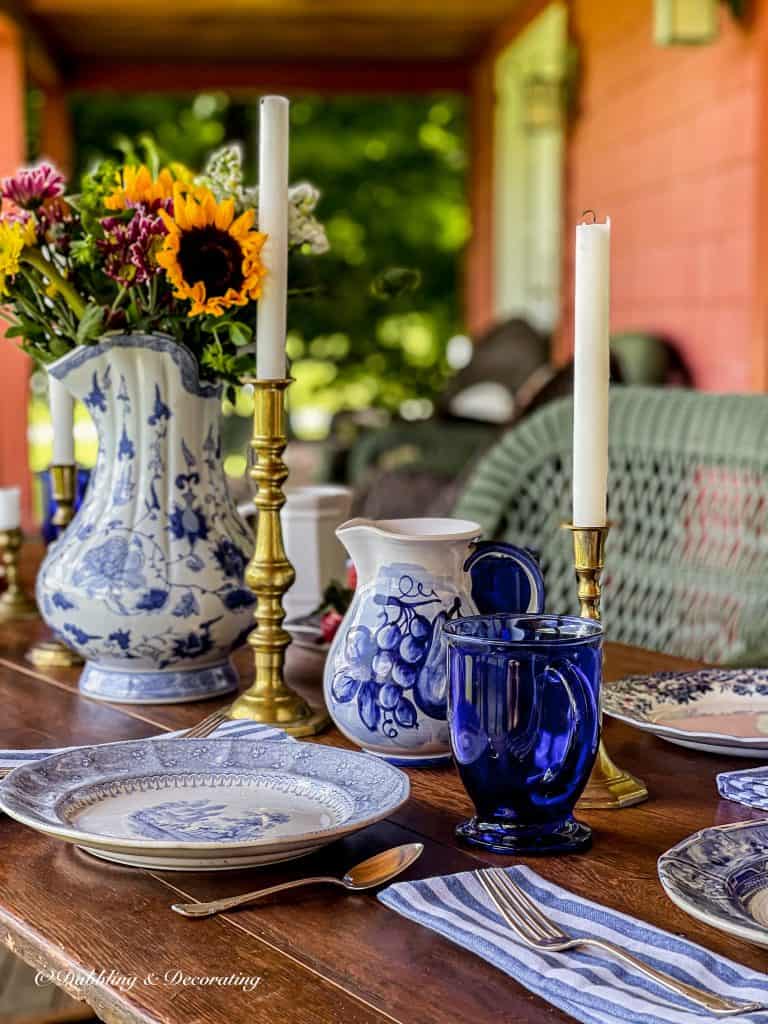 I have found that this collection of vintage brass candlesticks comes in super handy. I use these in almost all my tablescapes along with so many other spaces in our home. They are definitely a thrifted favorite!
You may also enjoy the post, Set the Table with Vintage Autumn Warmth.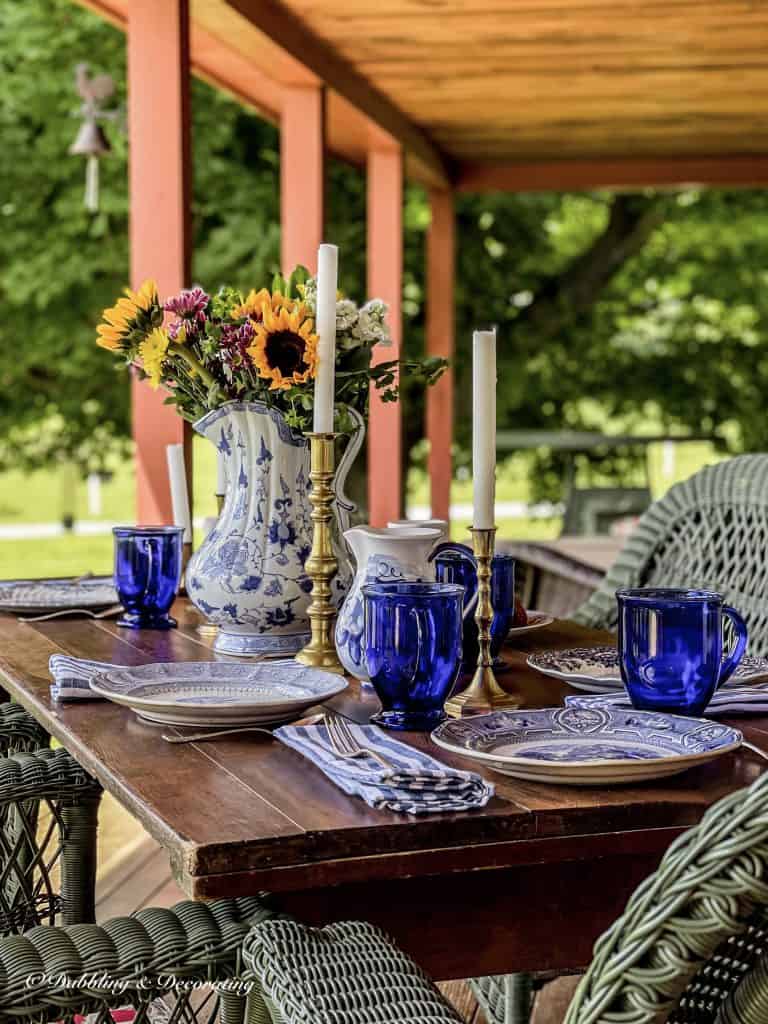 The green rattan chairs with the red cushions, that I had covered last year fit beautifully with the table. I am one chair short though, as these five chairs are part of an estate sale set that goes with a round table…
You may also appreciate A Vintage Haul for The Porch.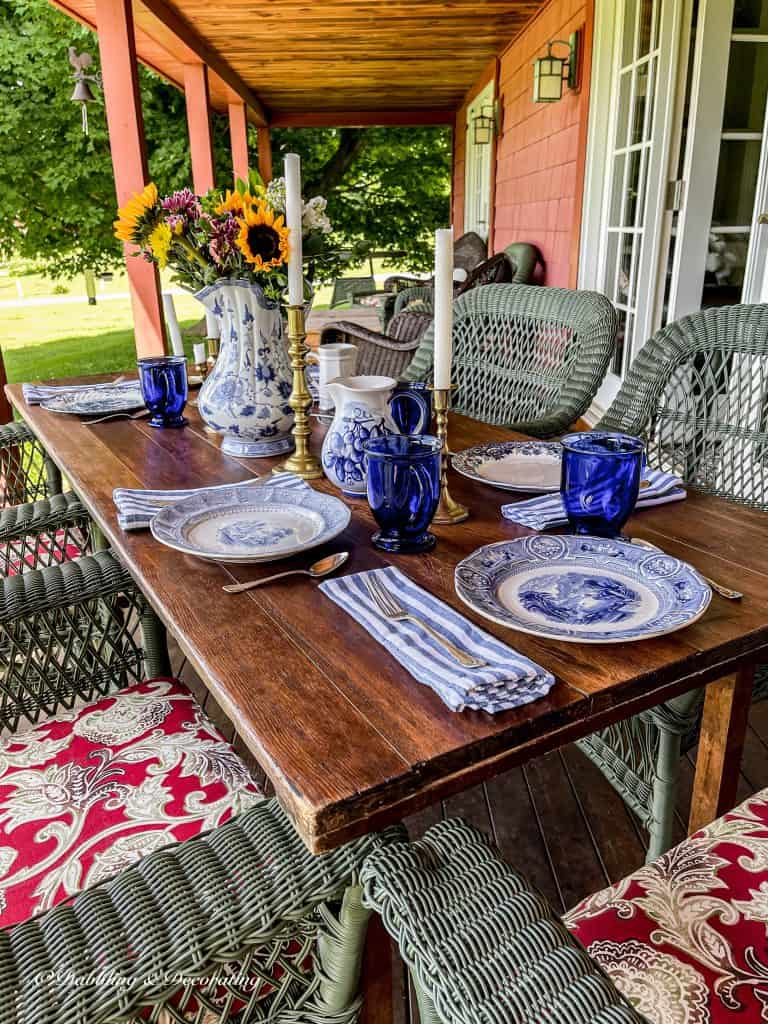 My mother's vintage sterling silverware always adds that special touch to every table, even this second hand table. Keeping it all simple is key for us.
We don't eat much for breakfast around here. Some bagels, fruit, and coffee suit us just fine. It also makes for an easy setup and clean-up too.
SHOP THIS POST
(click on any of the images to shop the products)

You may also enjoy the post, How To Create An Inviting Front Porch with Wicker Furniture.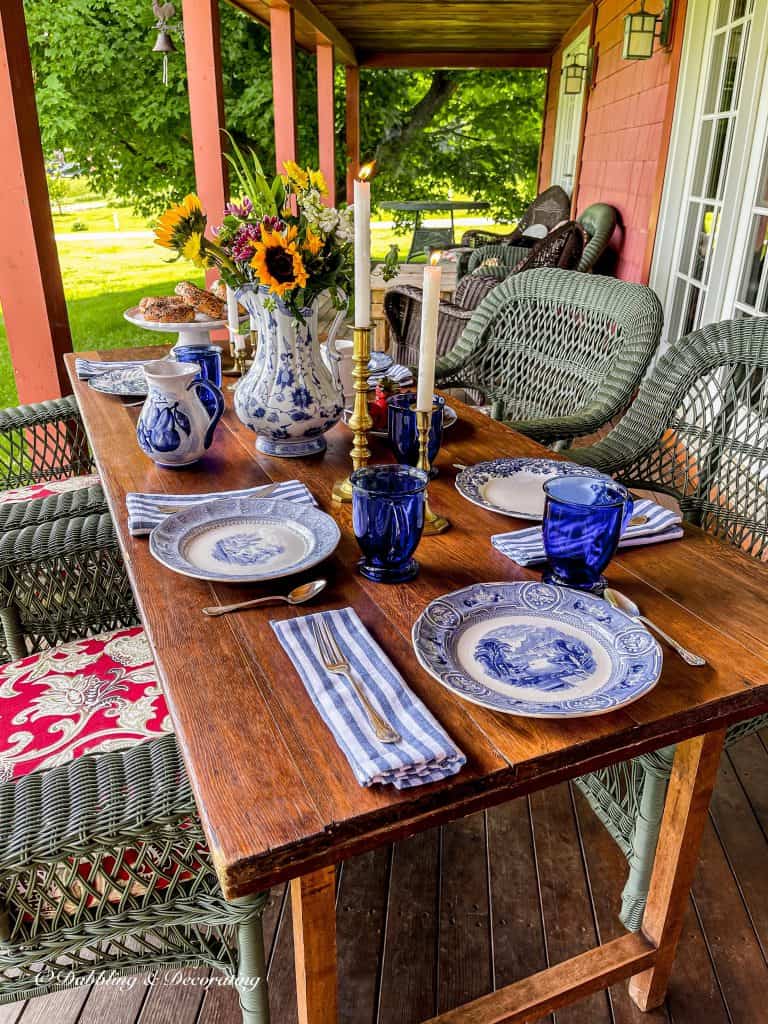 SHOP THIS POST
(click on any of the images to shop the products)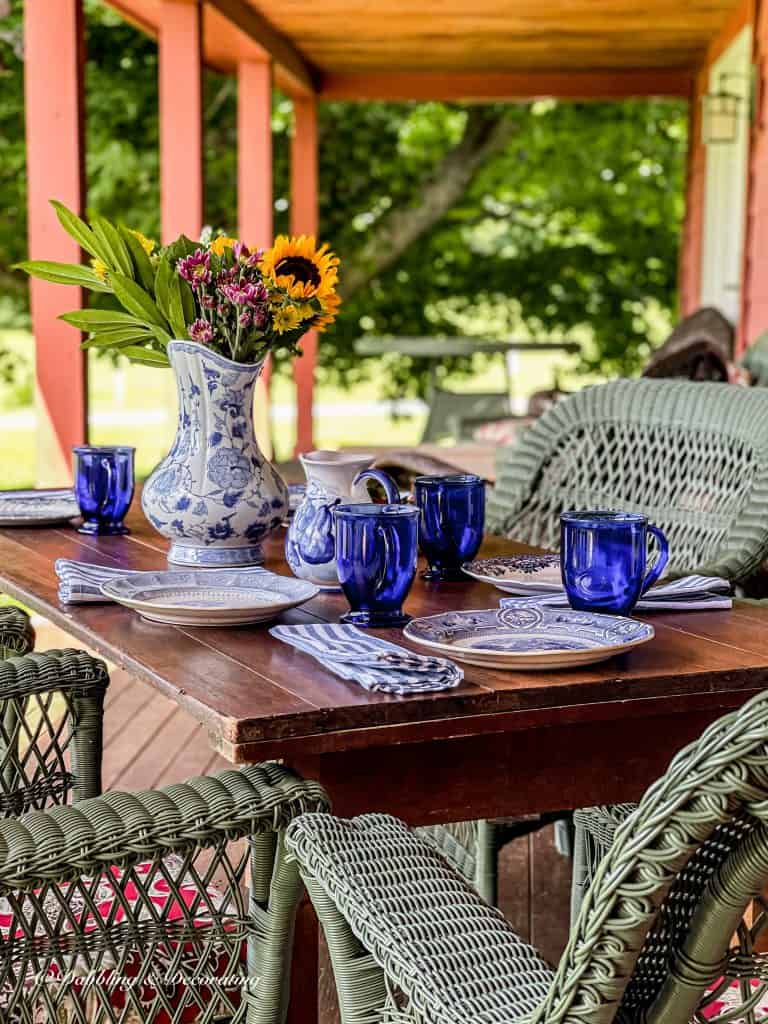 You may also enjoy this Outdoor Table for 2 with Mountain Views.
If you love thrifting and collecting unique finds join me every Wednesday over on Instagram where I share all my weekly thrifting adventures and tips and trips in a hosted series "Thrifting with the Gals".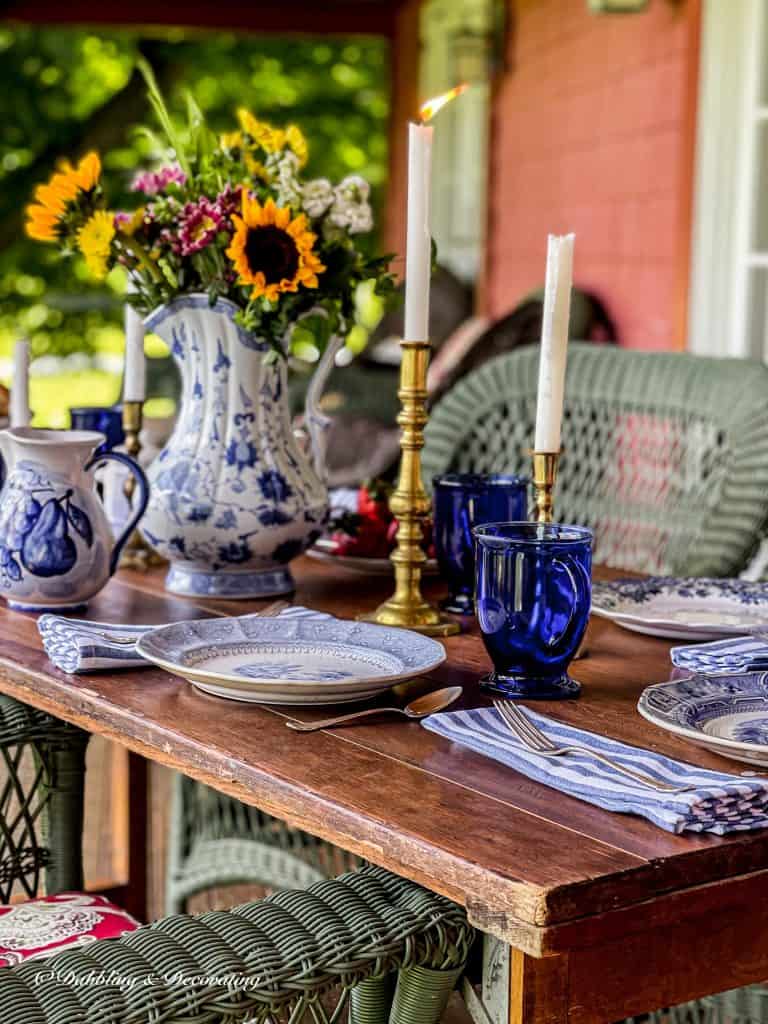 Check out the 12 Best Vintage Finds of 2021 Countdown here!
Oh, and you may appreciate How to Refinish a Wood Table in Less Than 1 Hour! See how I refinished this wallpaper table recently, hint it turned out beautifully!
I'm so glad you dropped by today friend, and if you are new to my blog, welcome! I hope you enjoyed your visit with us here today at our home here in Vermont.
Check out our home here in Coastal Maine that we have been renovating and decorating over the past year too.
Please join me as a regular here at Dabbling & Decorating by signing up for my newsletter below and never miss an update!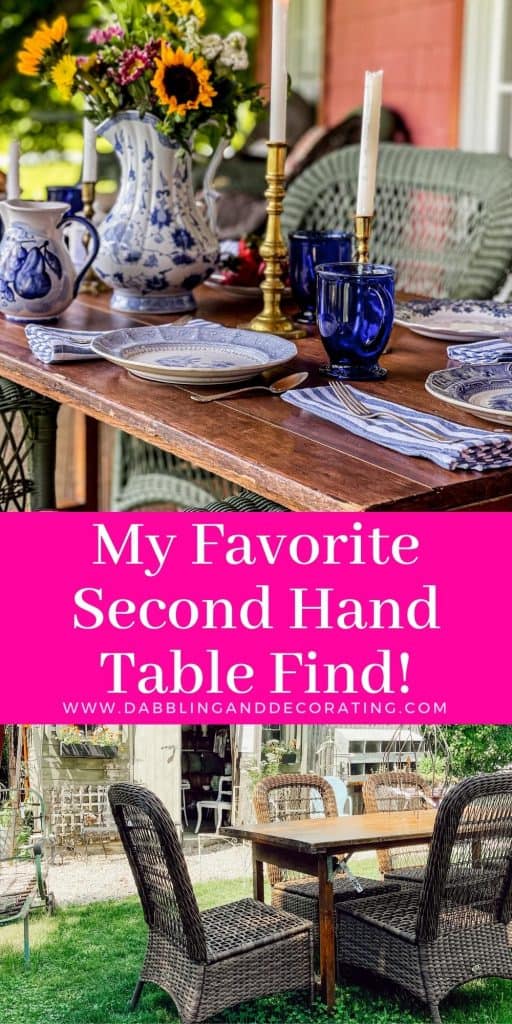 I've created the above custom pin just for this post! Hearing from you makes my day and your comments mean so much to me! Please join me over on Instagram & Pinterest to see more!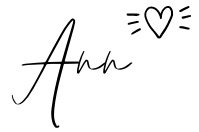 YOU MAY ALSO LIKE