As many of us are isolated in our homes these days, I thought I would share this simple idea to bring spring into your home without having to go out to the store or spend any money. And that's by bringing forsythia branches inside and forcing them to bloom. We are fortunate enough to have a forsythia bush in our front yard. However, you can most likely find one at a neighbor's, a friend's house, or even go for a drive to get out of the house and go on a forsythia hunt… Now we may be a little later here in Vermont. I do realize that many forsythia bushes have already started or have bloomed already. However, we still had snow on the ground a week ago when I picked these branches.
This is so simple. All you need to do is cut as many branches from the forsythia bush as you want to in order to create a full and beautiful arrangement. I wanted mine large and in abundance!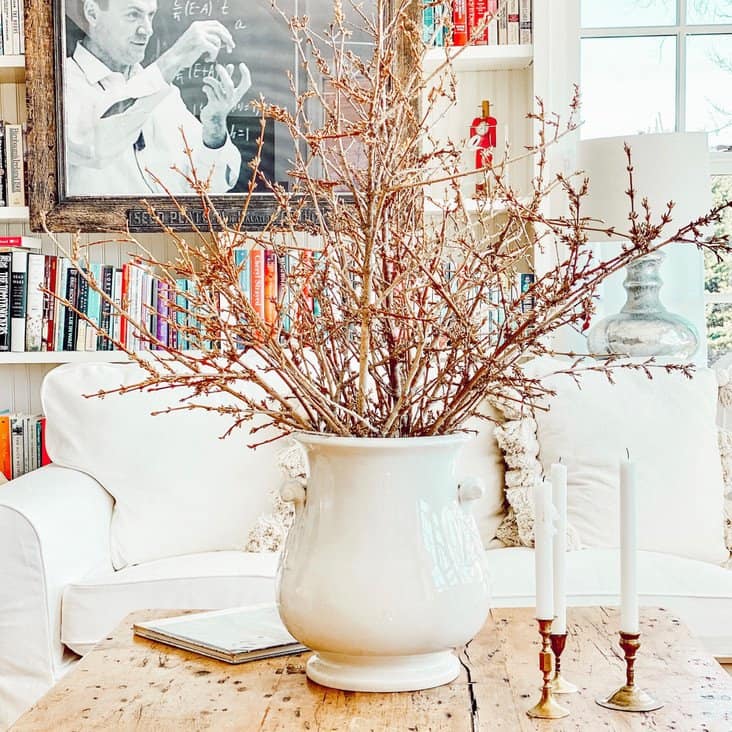 I cut several forsythia branches and placed them in warm water in an antique kitchen grub pot that I had.
Then placed them on our sunroom coffee table to start the blooming process.
You may also enjoy these 12+ Marvelous Ways to Decorate with Green Home Decor too.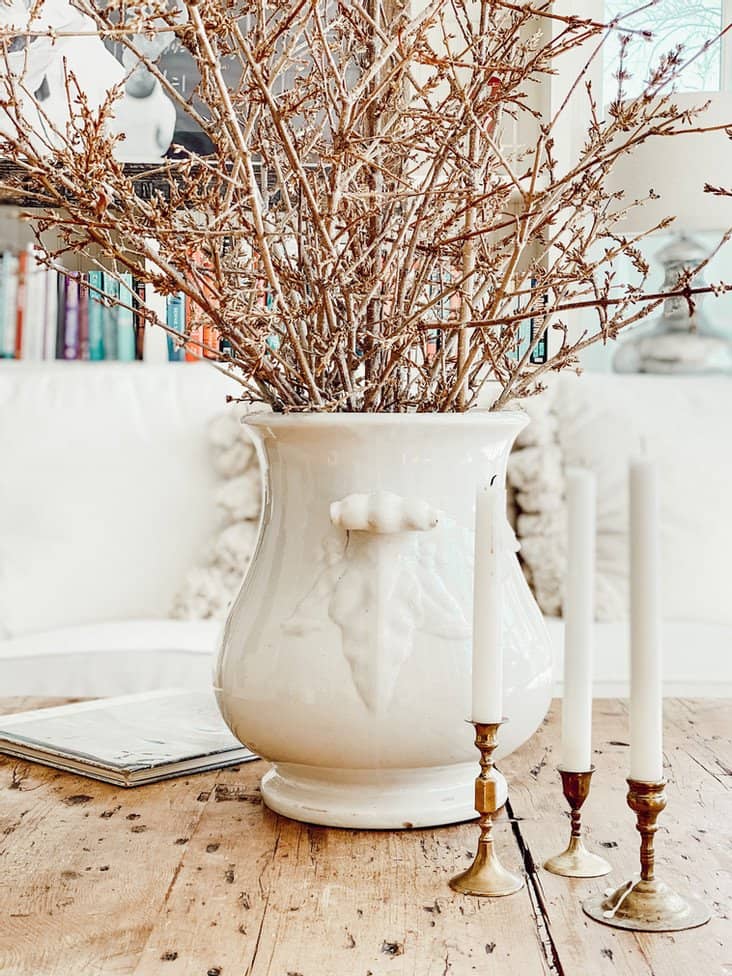 It's really fun to watch the changes in the branches and blooms every day.
The buds will start to bloom after about three to four days.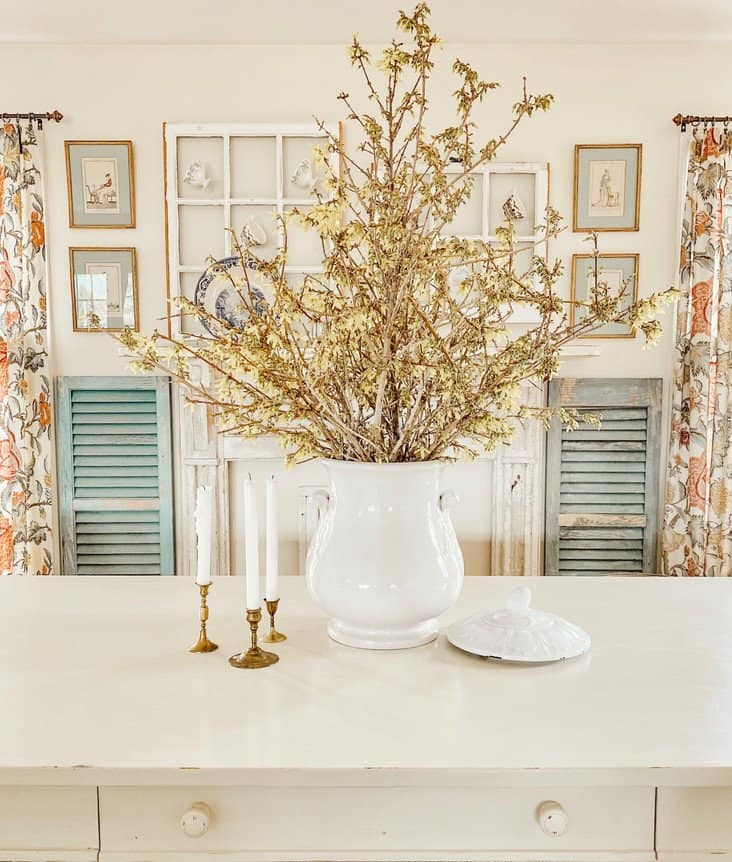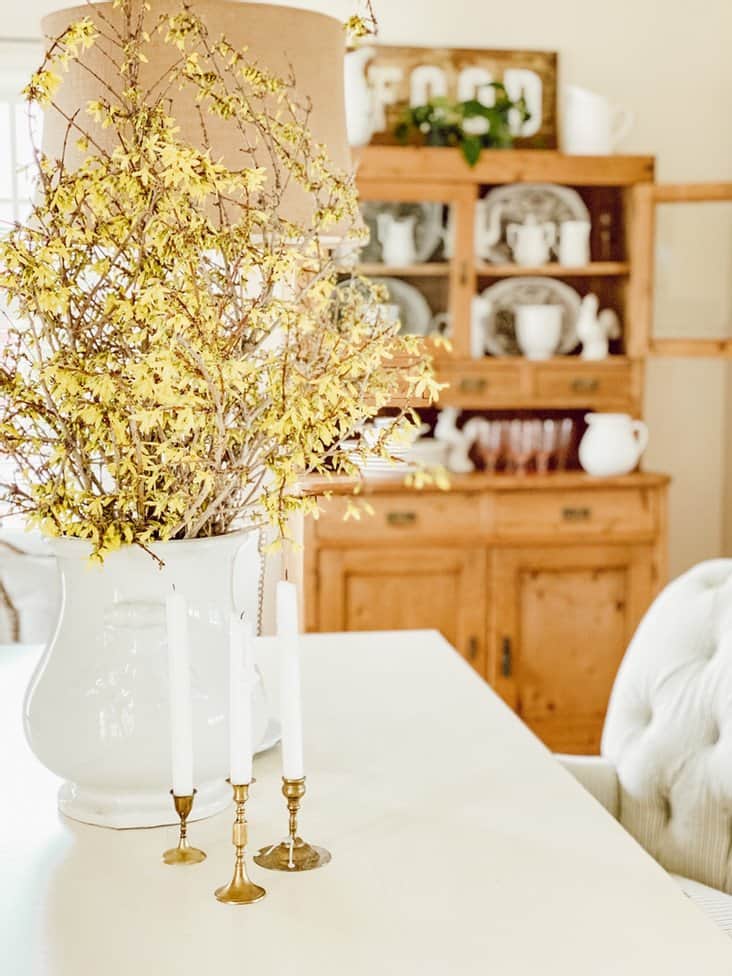 These forsythia branches bloomed in exactly one week's time.
You may also enjoy the post, How to Grow Paperwhites Pretty in Green Stoneware For Saint Patrick's Day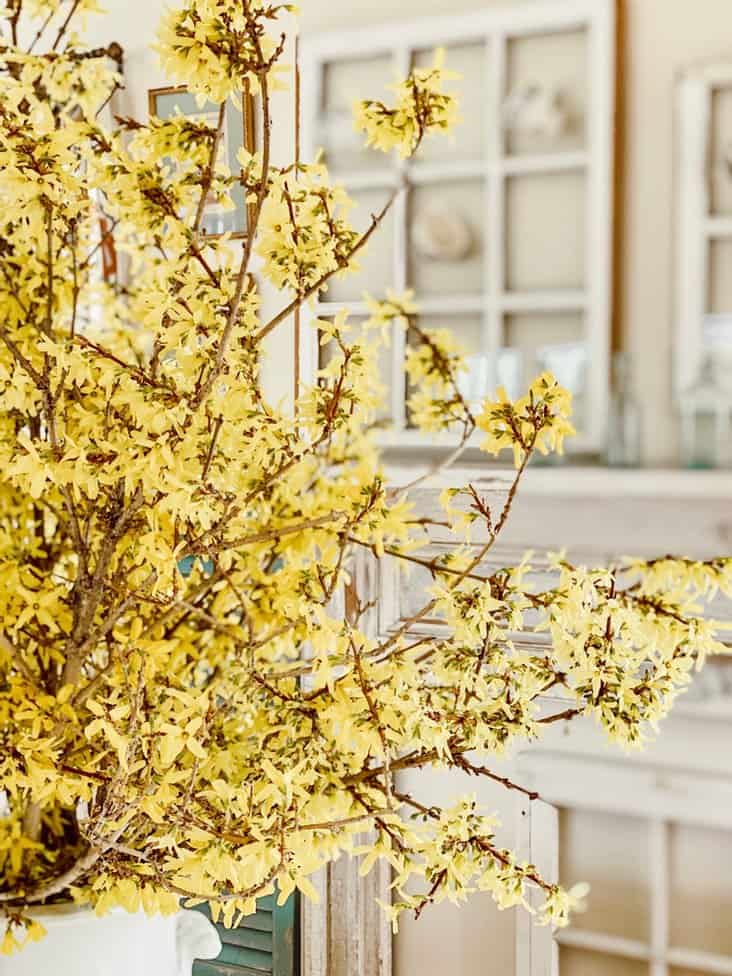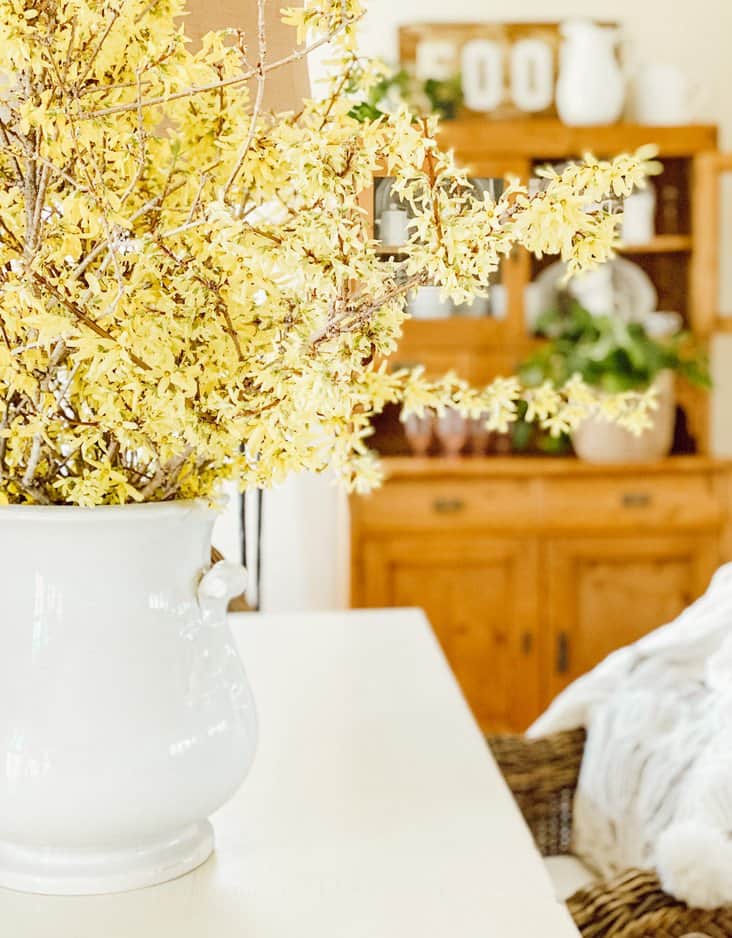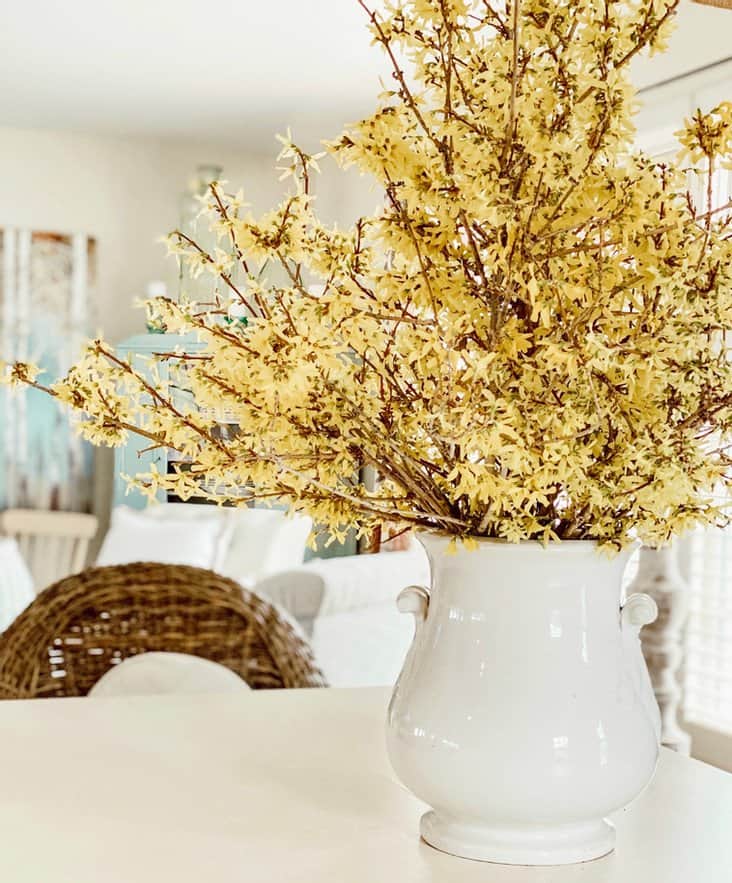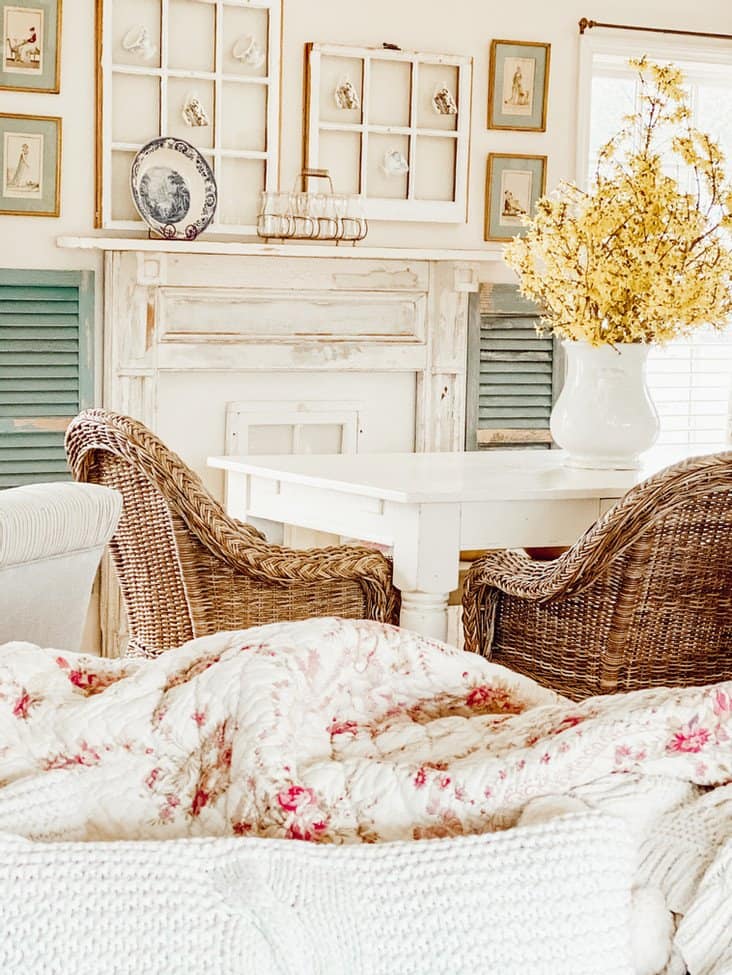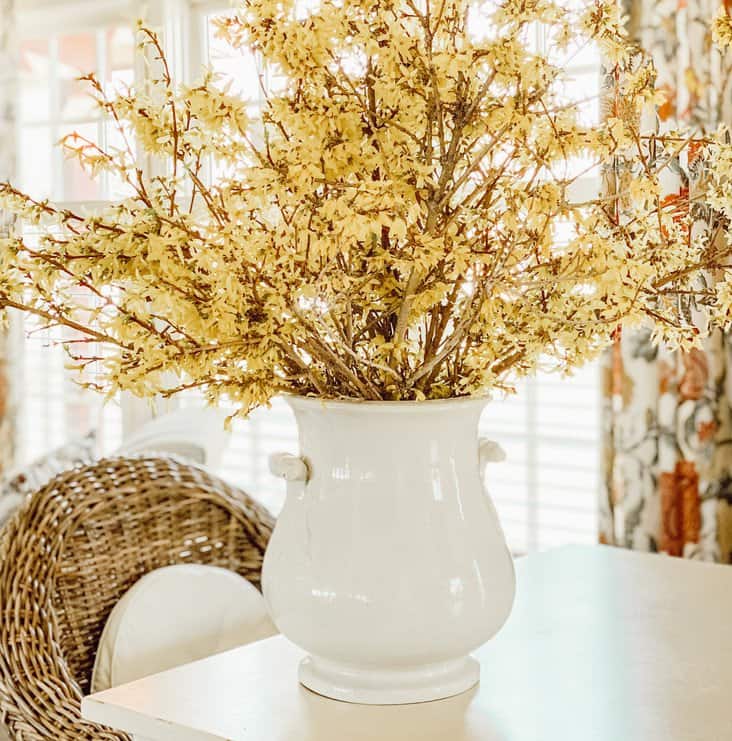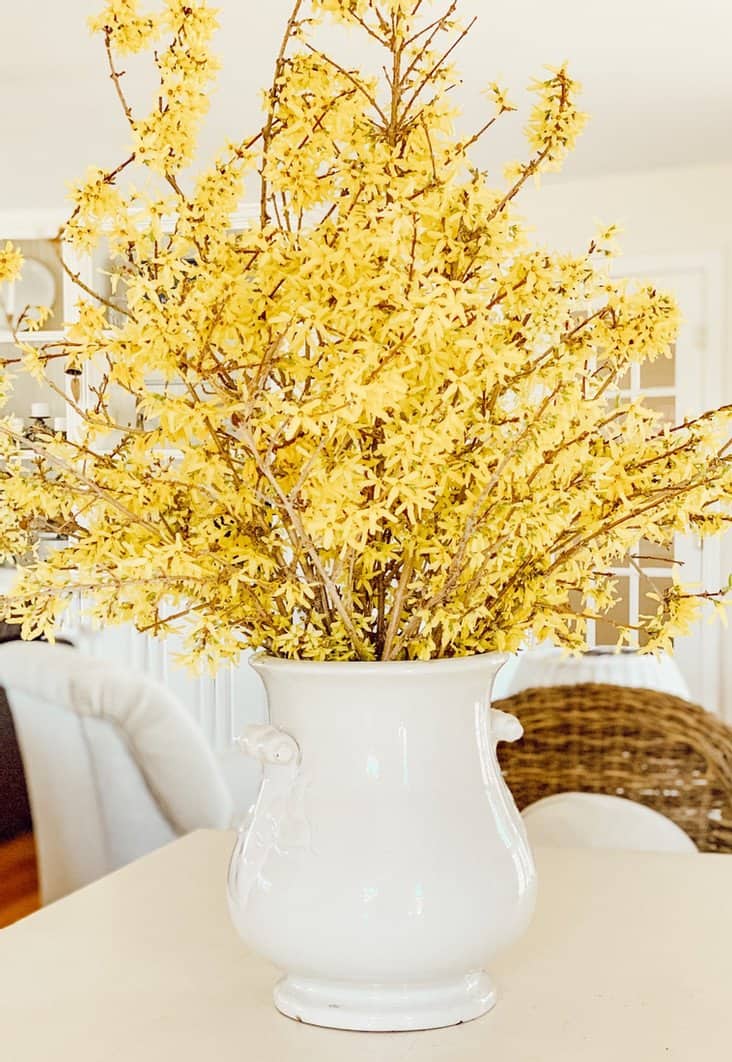 I'm so glad you dropped by, and if you are new to my blog, welcome! I hope you enjoyed your visit with us here today at our Home in Vermont.
Be sure to also check out our Home in Coastal Maine where we spend summers and weekends when we are craving a walk on the beach or a visit with old friends.
Please join me as a regular here at Dabbling & Decorating by signing up for my Saturday morning newsletter and never miss an update!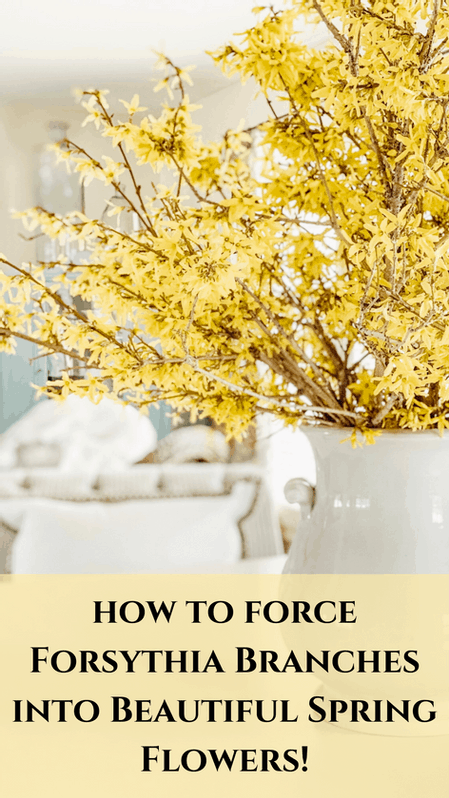 I've created the above custom pin just for this post! Hearing from you makes my day and your comments mean so much to me! Please join me over on Instagram & Pinterest to see more!
YOU MAY ALSO ENJOY