When I was little I asked my parents to paint my room the color purple! They did, and I am still crushing on decorating with the color purple today! And when the first spring lilacs bloom I can't wait to arrange them in every room. And boy does my jealousy kick in when I see all my friends in the south posting photos of their amazing lilac bouquets and we're still over here in the north spring skiing… So today is my day to share all my decorating with the color purple, i.e. lilacs.
The Color Purple in our Home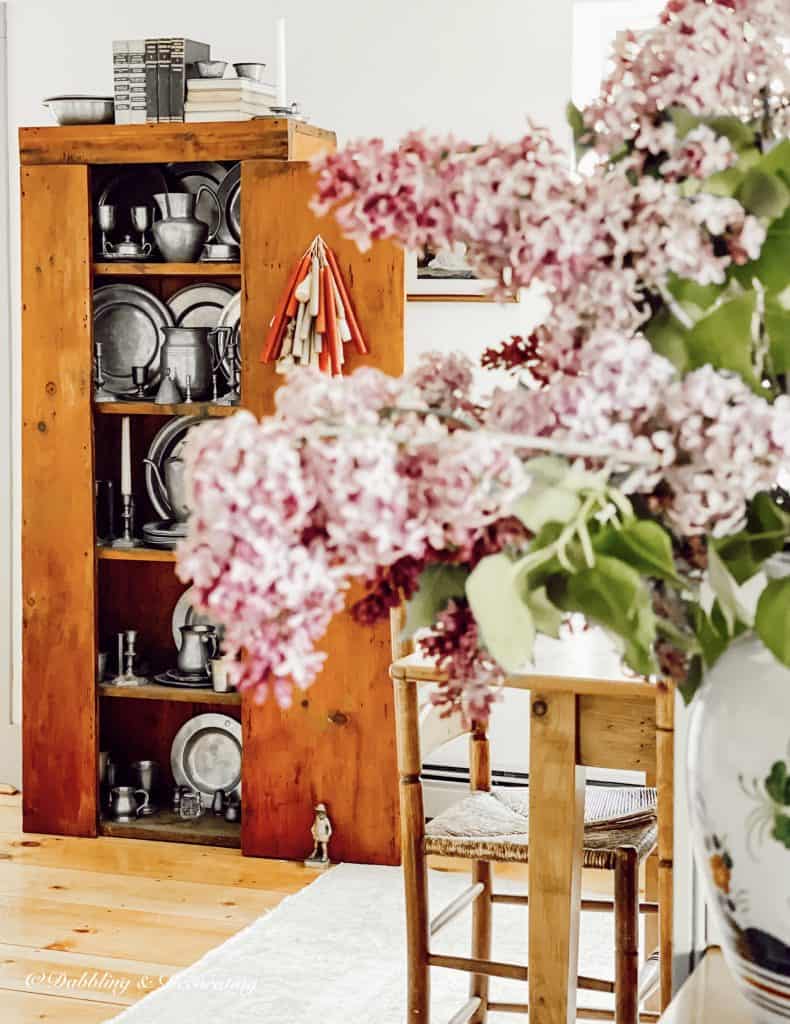 Now I may not have the lushest of lilacs, but that's ok. I'll take them any way I can! We have two lilac bushes here in Maine, but the soil at our home on the coast just isn't great for growing lilacs, unfortunately. My friend Rachel over at The Ponds Farmhouse has a great post about 3 Reasons Why to Plant a Lilac Bush. And it's all so true!
Lilacs in the Sunroom
Hanging out with our morning coffee in the sunroom is one of our favorite things to do. So naturally, adding a bouquet of lilacs just enhances our time spent here. The scent of the lilacs radiates throughout the room.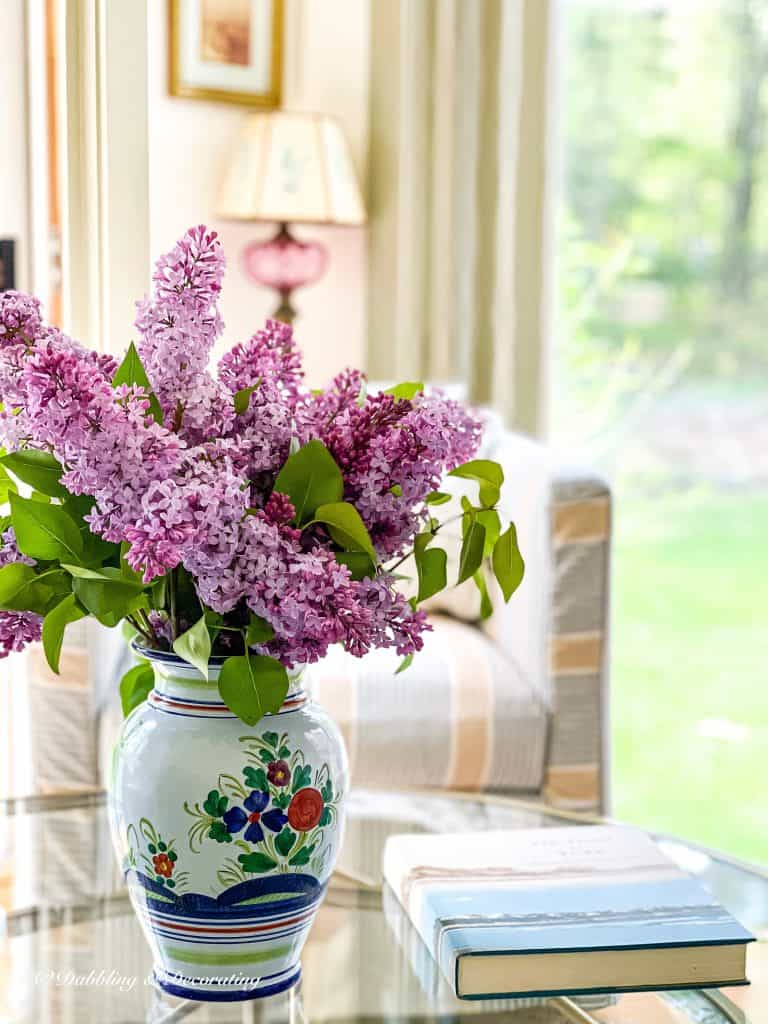 A few years ago, I finished a sunroom makeover at our home in Vermont. The lilacs were magnificent that year and I loved showcasing them in my first ever room makeover.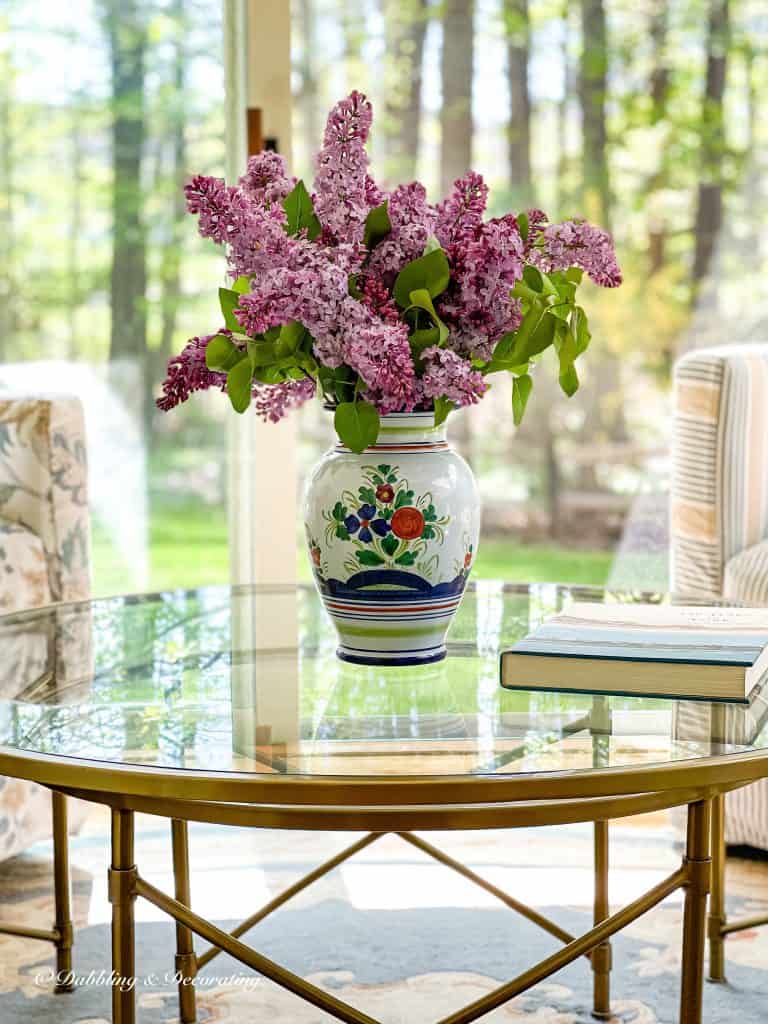 Here I switched out the lilacs to an old thrifted tin vase I found thrifting for $8.00, while Ella patiently awaits her dinner…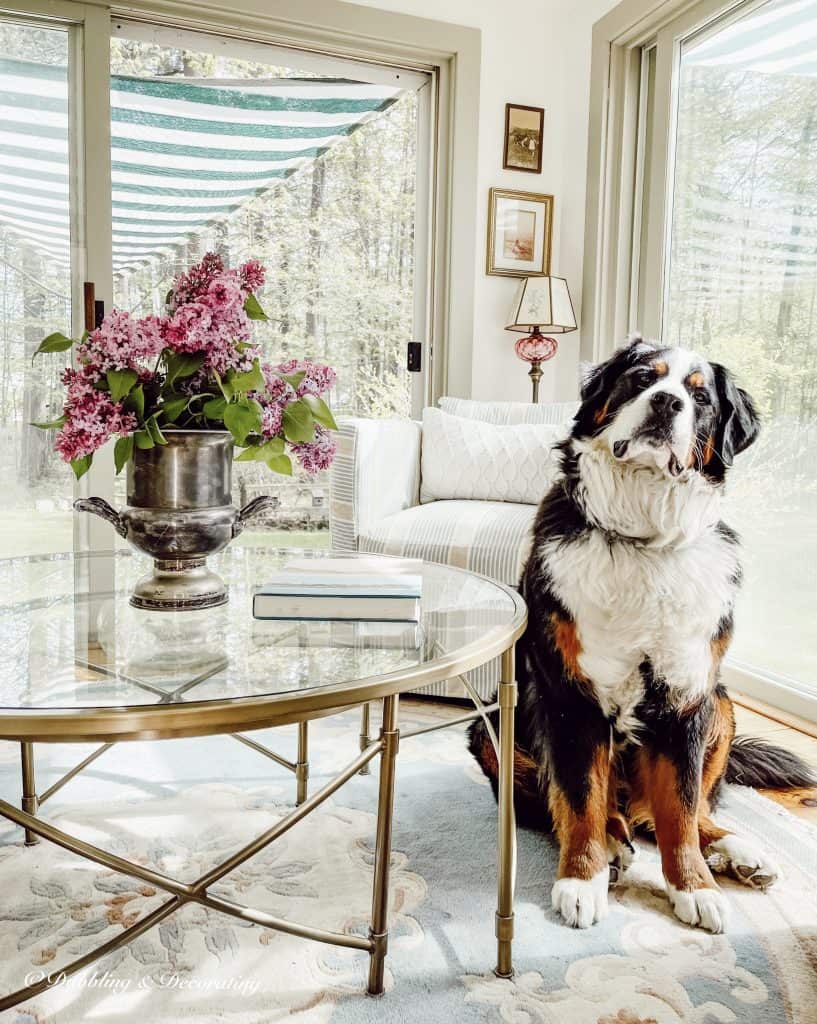 Lilacs in the Living Room
I added the purple lilacs to one of my mother's vintage crocks and decorated the antique butter churn, a coffee table that has been in our family for decades.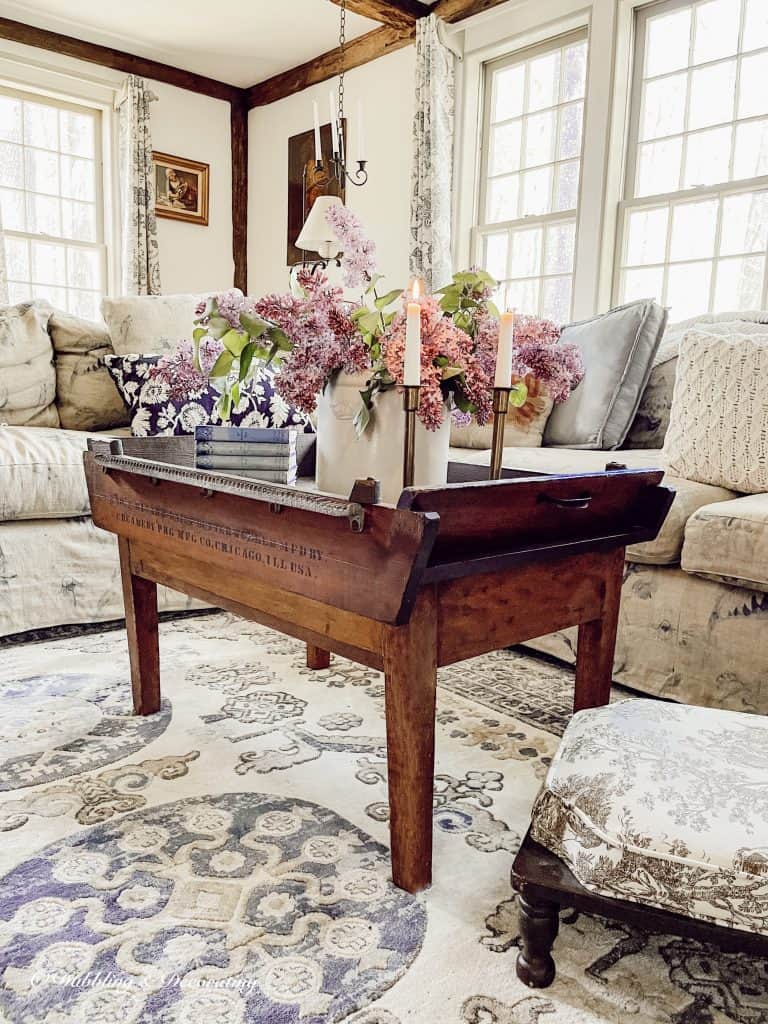 One of my "Thrifting with the Gals", Kim over at Shiplap and Shells also has an amazing post on Spring Lilac Inspiration and Tips from her beautiful 100-year-old cottage in the Pacific Northwest.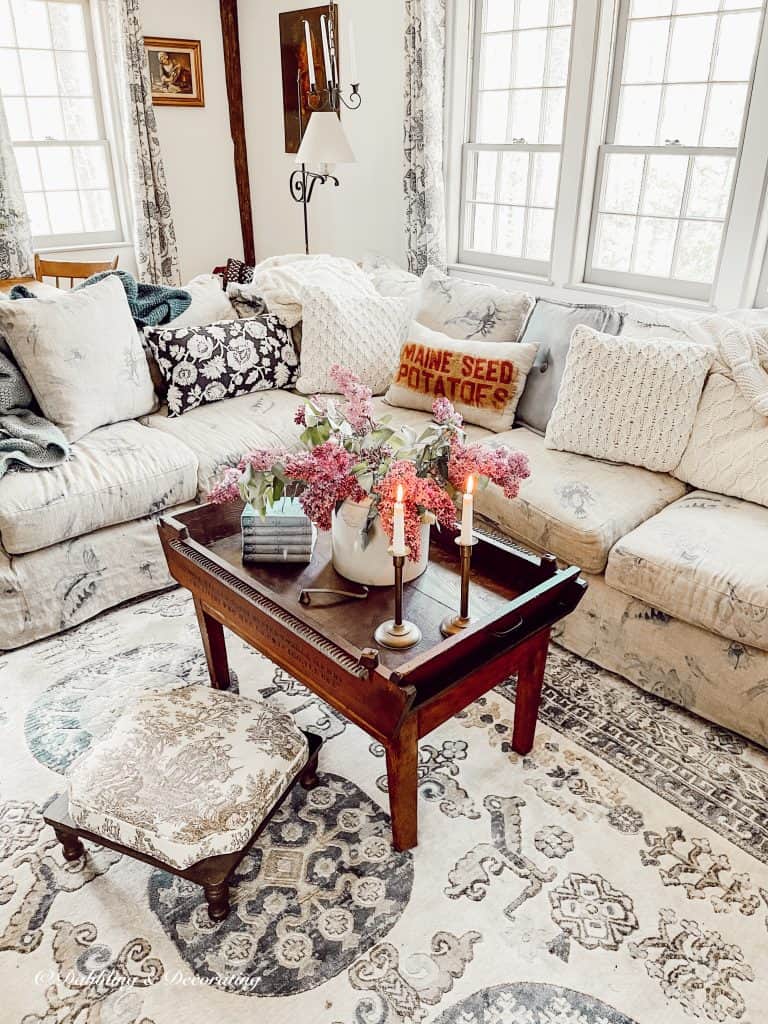 You guys know I love decorating with old and thrifted blue bottles. Ann Marie and Anne over at Simply 2 Moms Blog have a wonderful Spring Dining Room | Simple Neutral Tablescape that I know you will love!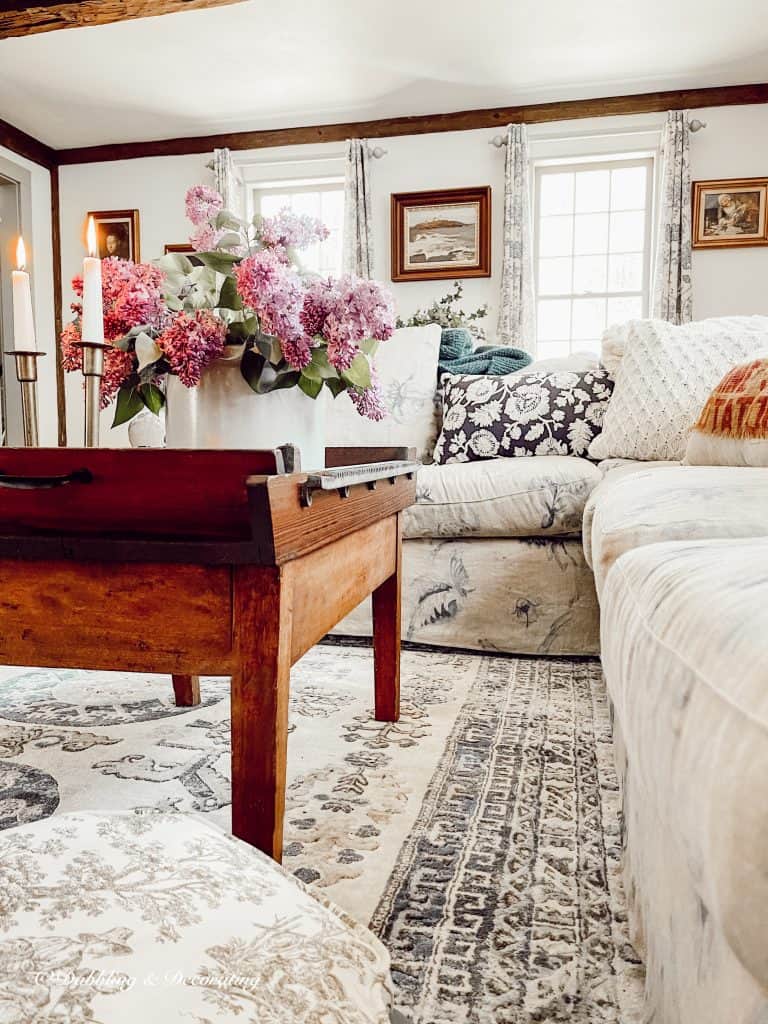 The Color Purple with Antiques
The color purple in the lilacs pairs so well with the darker antique furniture tones. Here is the same vintage crock full of lilacs on an antique table at the end of our dining room. For a complete home tour, please join me over on the Coastal Maine Home Tour page.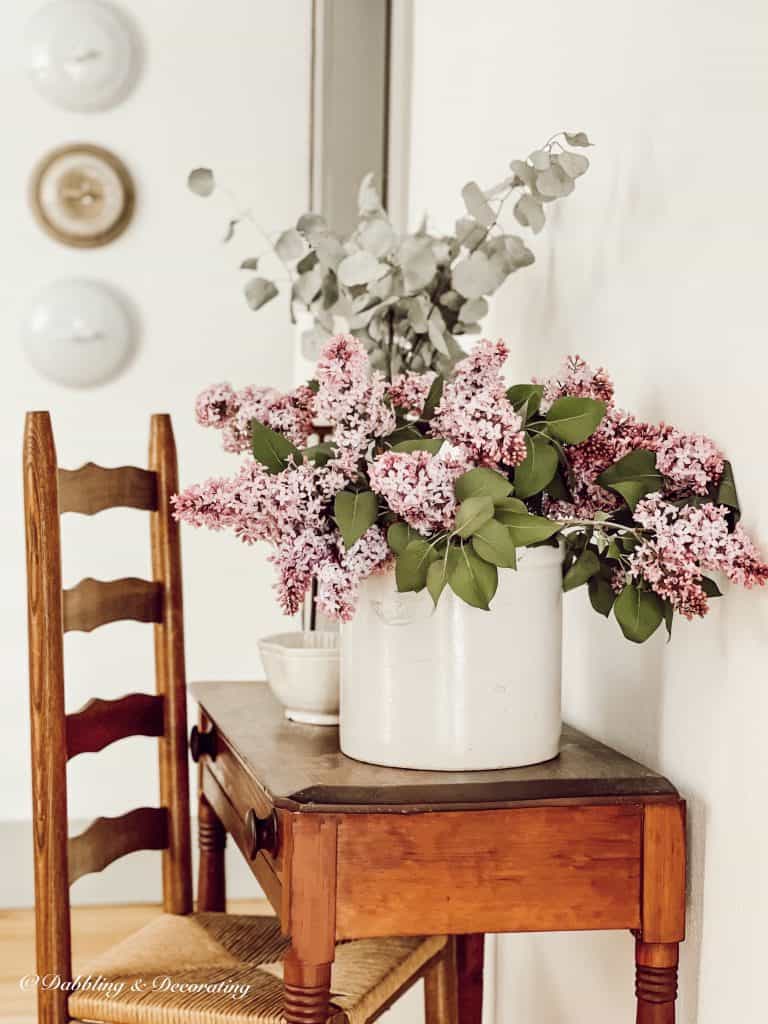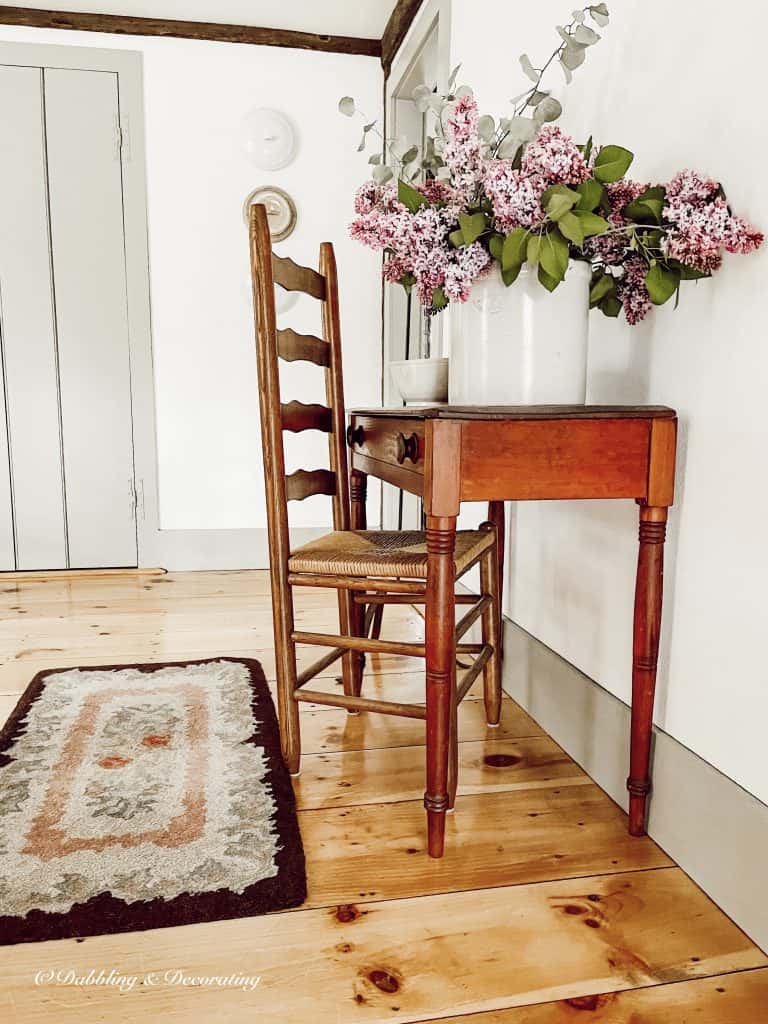 Lilacs in the Bathroom
Do you ever think to display flowers in your bathroom? Lilacs are such a beautiful addition to this master bathroom on top of a cabinet that my father made years back. I simply repainted it to match the new color trim. I chose a simple white pitcher for the bathroom lilac arrangement.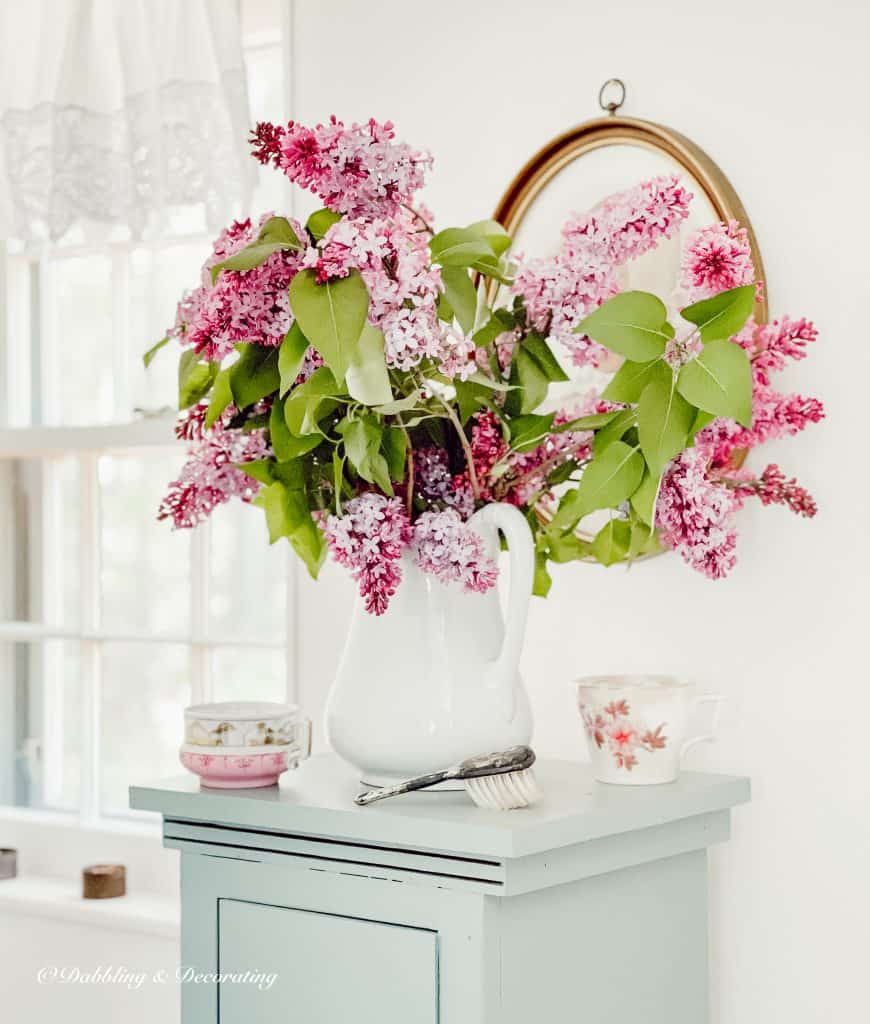 Surrounding the lilacs on the cupboard are antique mustache cups. Have you heard of them? They were designed to keep one's mustache dry when drinking coffee or tea. I always think it's so funny how feminine they were made. These are my mother's collections. I also found this antique sterling silver baby's brush, which was mine as a child.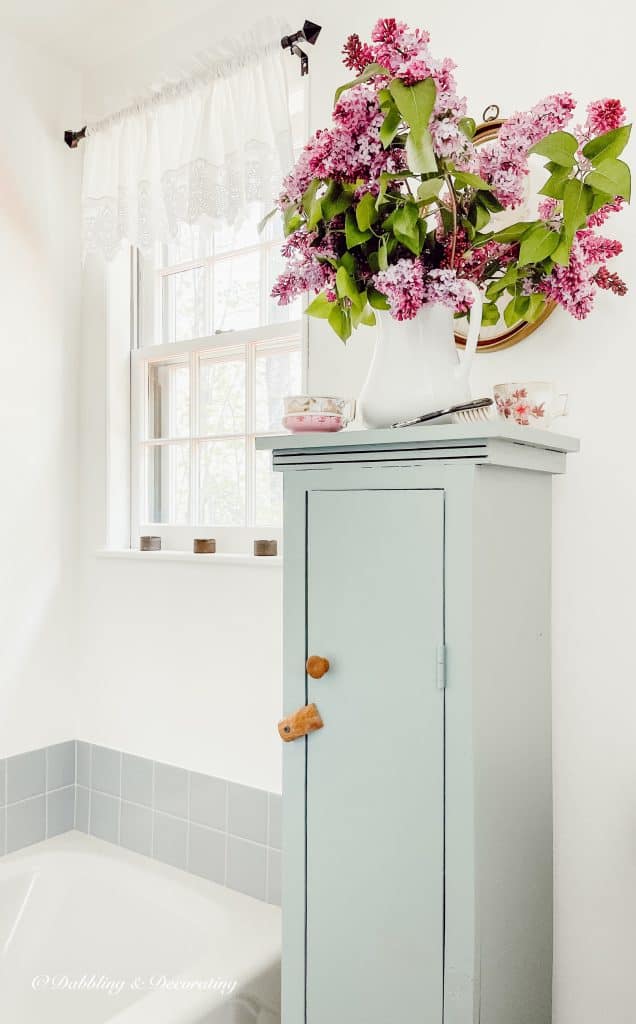 Small vintage tin jars filled with potpourri sit on the windowsill. They were actually styled there by my mother and I adore them.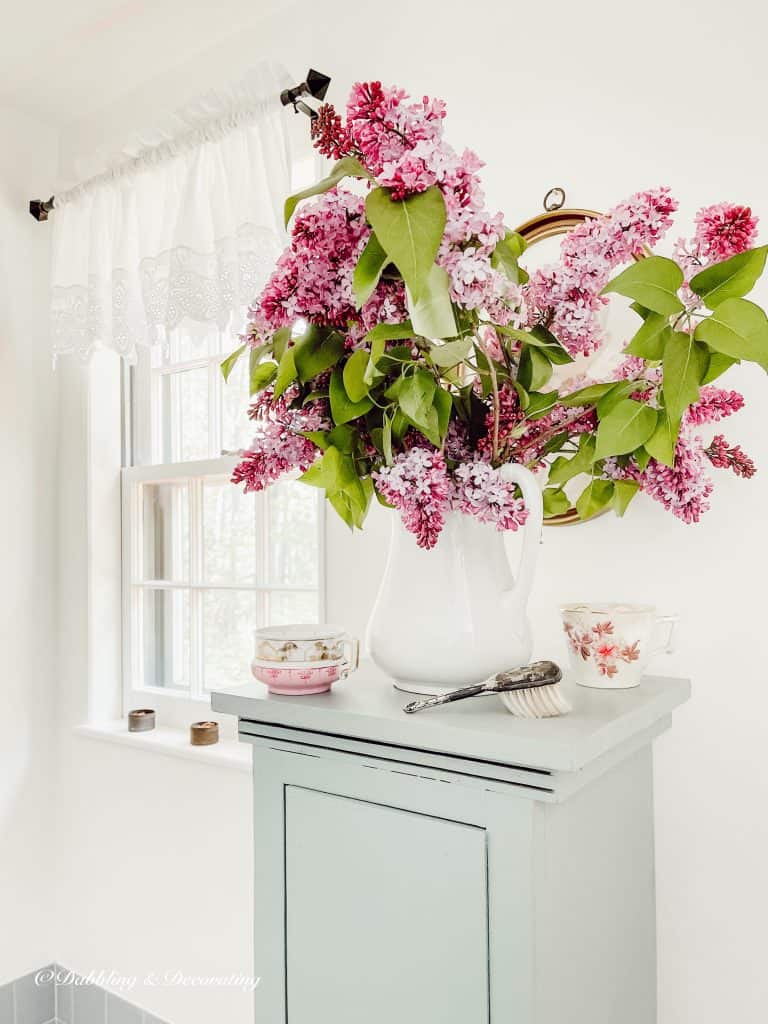 I'm so glad you dropped by, and if you are new to my blog, welcome! I hope you enjoyed your visit with us here today at our Home in Coastal Maine.
Be sure to also check out our Home in Vermont too, where we spend winters enjoying the coziness of home in the Green Mountains of Vermont.
Please join me as a regular here at Dabbling & Decorating by signing up for my Saturday morning newsletter and never miss an update!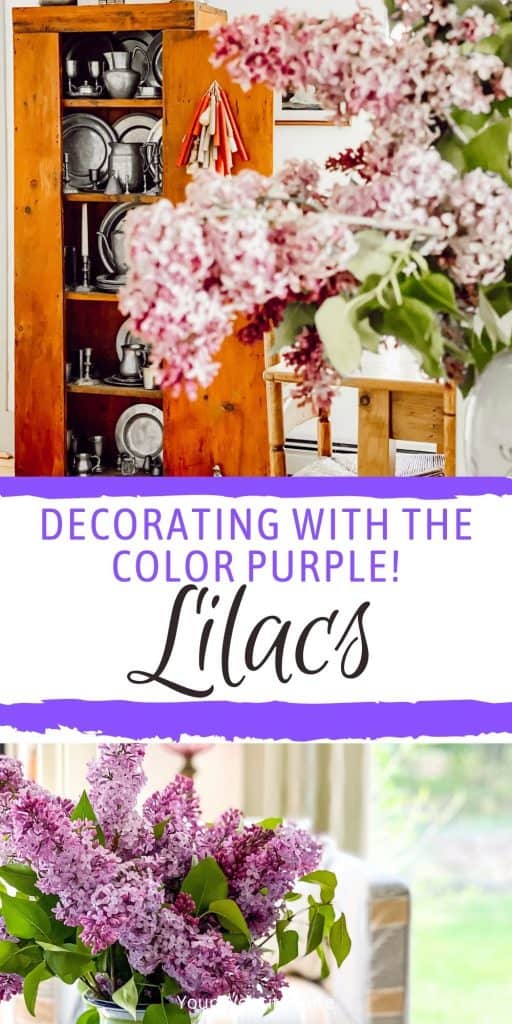 I've created the above custom pin just for this post! Hearing from you makes my day too~ Your comments mean so much to me! Please join me over on Instagram & Pinterest to see more!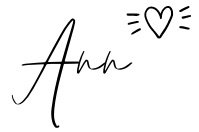 YOU MAY ALSO ENJOY