Looking for thoughtful and unique women's gift ideas? Here is a collection of one-of-a-kind vintage blue & white gift ideas she and you are sure to love.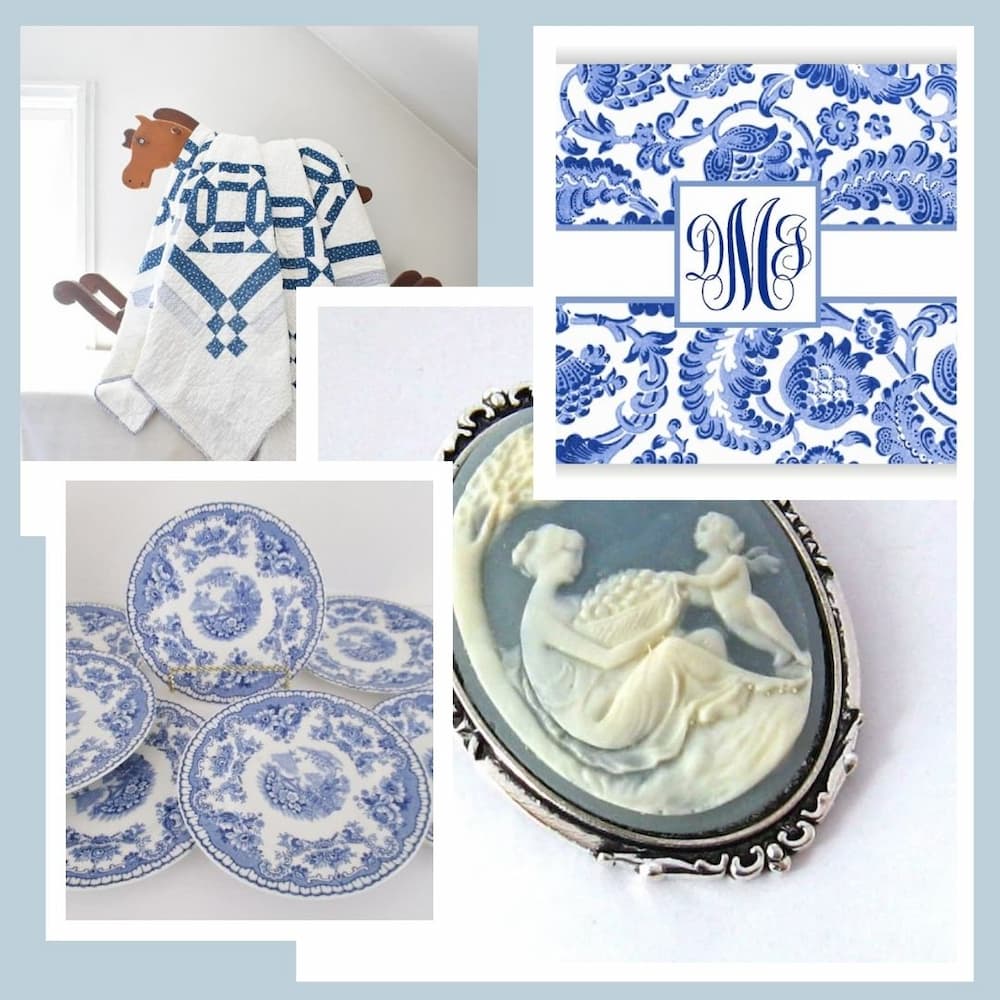 Woo Hoo, we didn't wake up to rain today, so that was a big positive for us here in April.
But it's super chilly out there today, like 37 degrees. Yikes!
And as I think about curling up with a cup of coffee along with this thrifted blue and white quilt, I thought how much I would enjoy putting a collection together of some of my favorite one-of-a-kind blue and white vintage home decor finds from over on Etsy for you to shop and enjoy.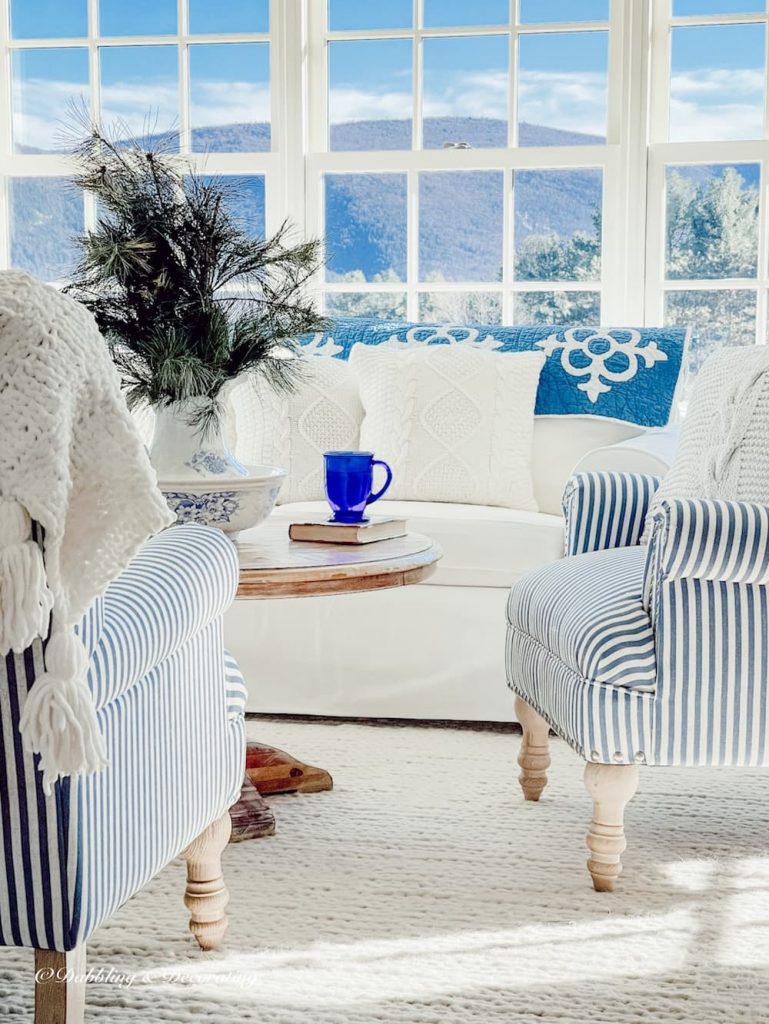 Well, also because I know you guys love all things old and in blue and white just like I do!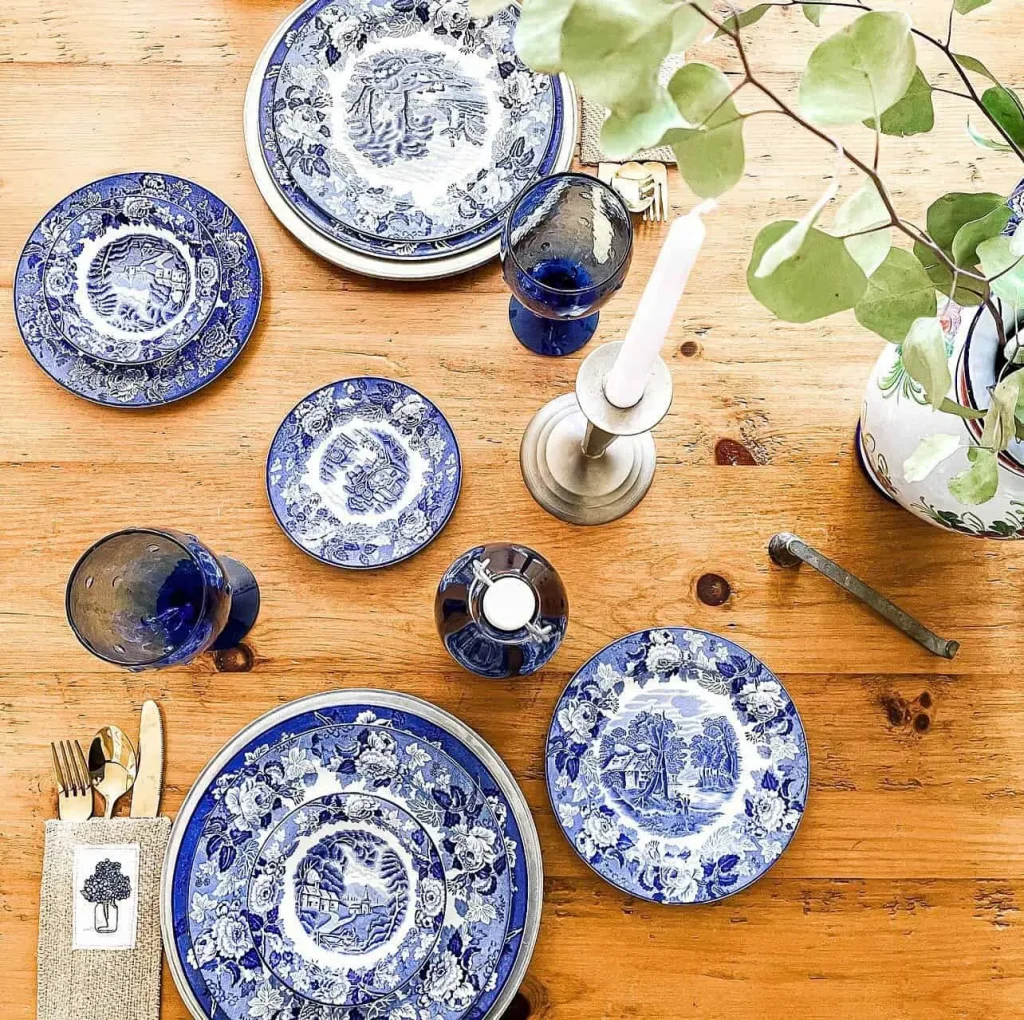 This post may contain affiliate links which won't change your price but will share some commission."
Thoughtful and Unique Vintage Blue and White Home Decor Gift Ideas
I can't get enough of these vintage blue and white quilts this year!
How about you?
I can't enough of this adorable transferware blue and white pitcher. And it's on sale too!
I would be so giddy opening this up as a gift, wouldn't you?
You may also enjoy the post, Beachcombing, Blue Mussels, and a Blue and White Antique Bowl.
Are you, or do you know someone who is getting married soon?
These Her and His Vow Books are so precious.
What a beautiful shower gift they would make!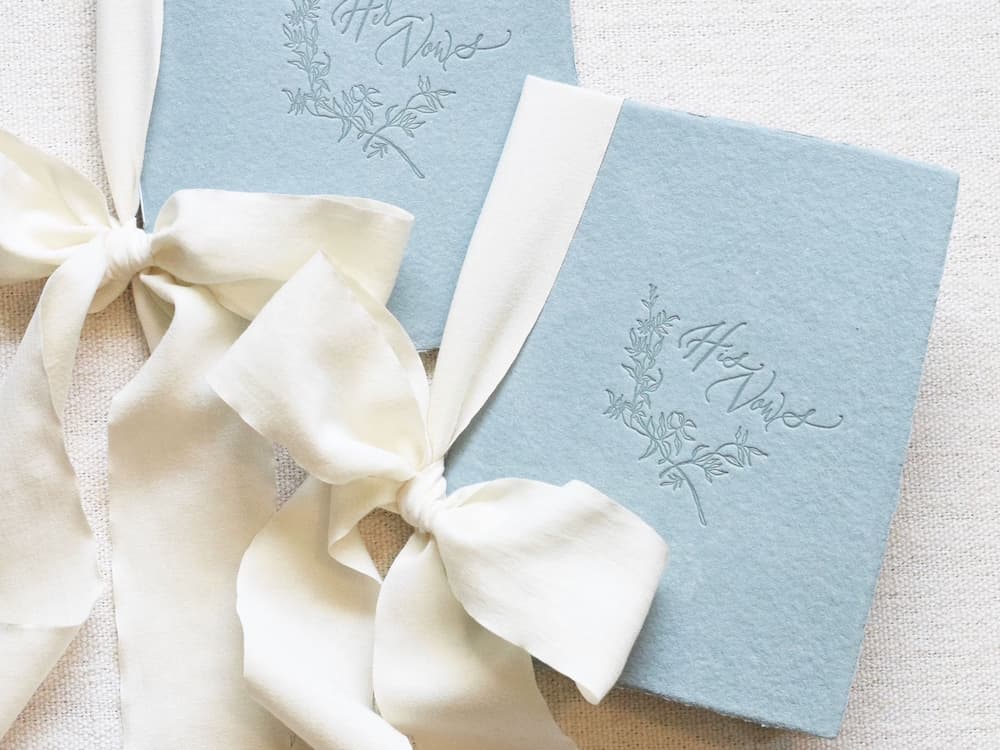 Oh my gosh, I can't with these eyeglass toppers, fantastic!
These scalloped blue would make for an amazing housewarming gift.
The art of letter writing is still alive and well.
How thoughtful to write a thank you note or tell someone you love them on these fabulous blue and white notecards.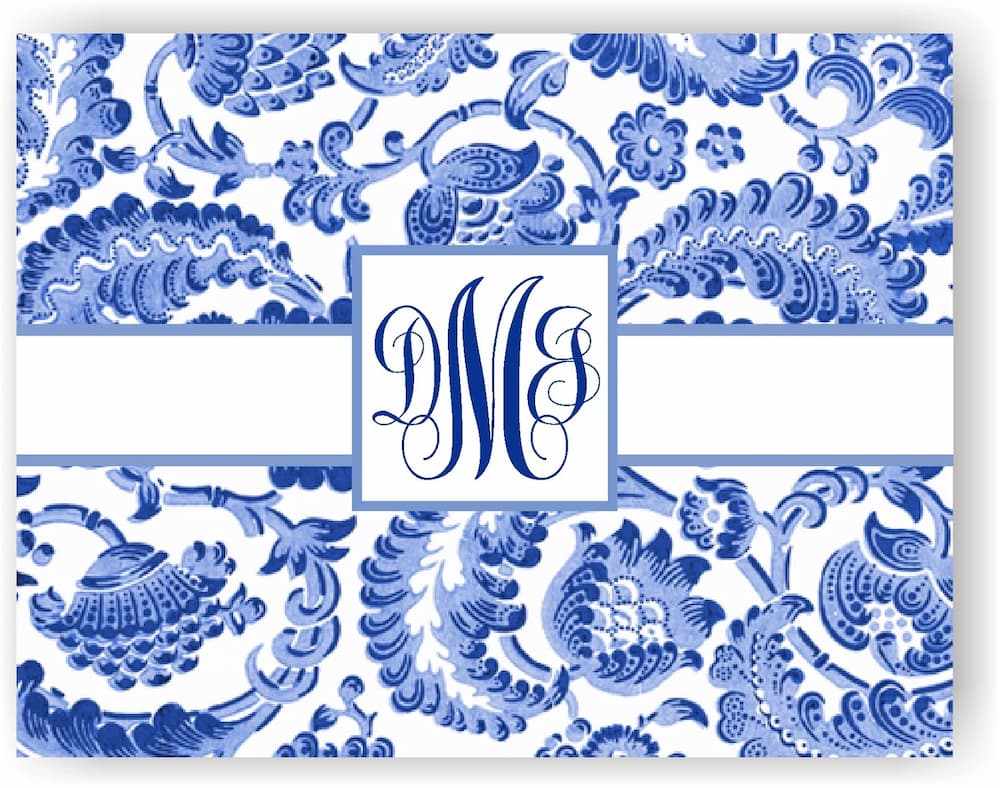 Add a little red bling to your blue and white with this antique dishware assortment.
Display these cloth bowl fillers in a white ironstone or wooden bowl on the coffee table.
The photo on the right shows these exact Chinoiserie bowl fillers on our porch's coffee table for the Fourth of July.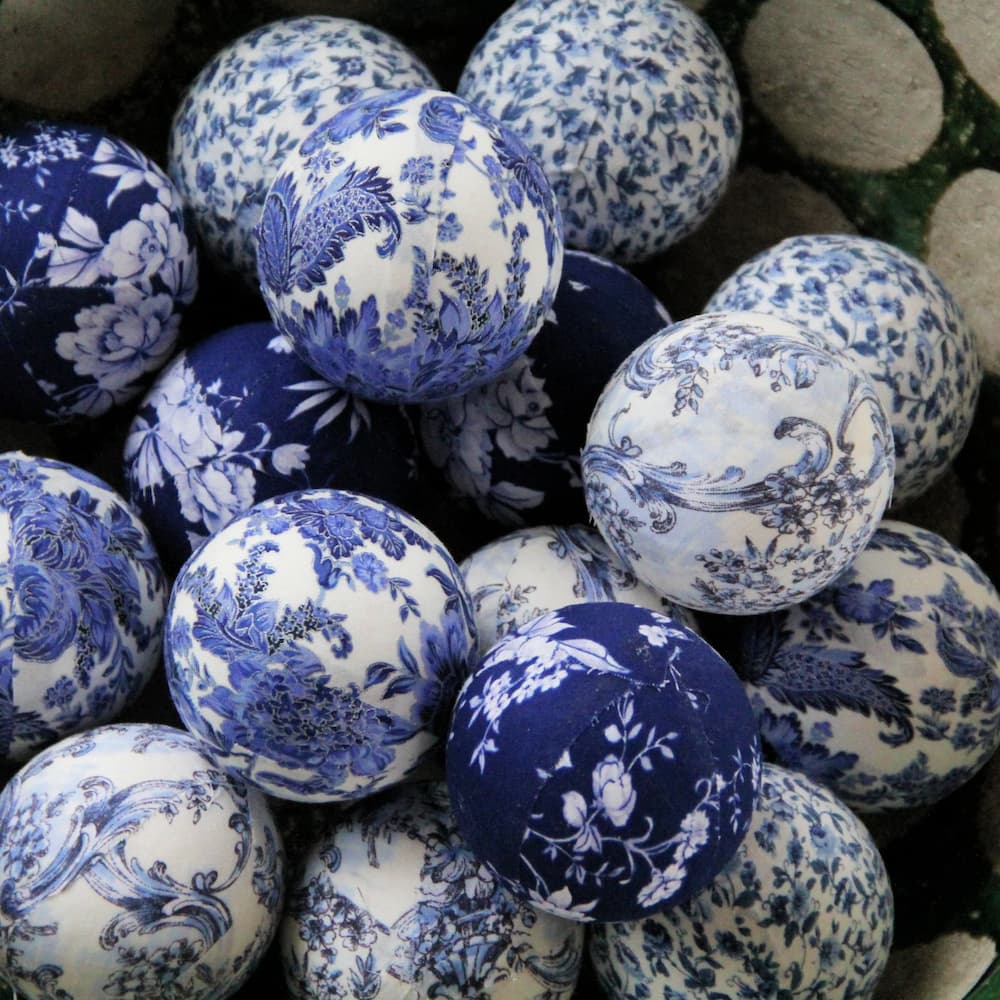 These antique blue and white tea plates are the sweetest things ever.
Enjoy them:
With appetizers
On a wall
Table settings
On the porch
On a Bookshelf
As a gift
I adore these blue and white stoneware pitchers.
I've started a collection of these beauties myself.
Living in Vermont, cheese is a favorite around our home.
And this antique cheese dish would be such a treasure to have.
And we can never, ever have enough vintage blue and white tablecloths!
Am I right?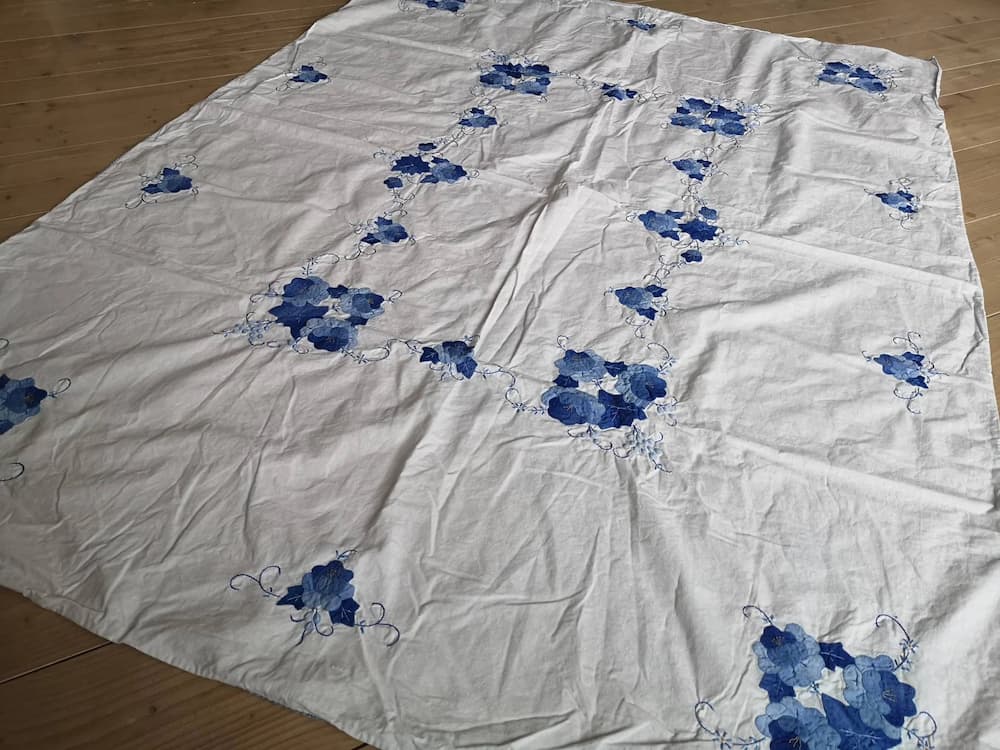 And what a precious gift this would be for Mother's Day.
I have one that I believe was my grandmother's.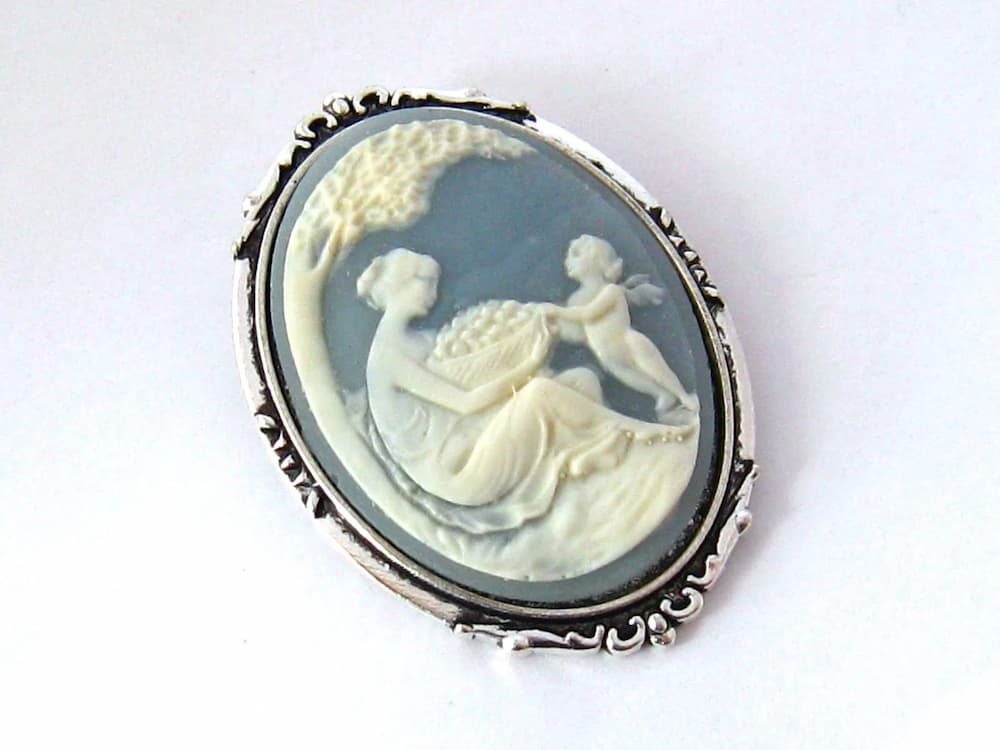 Gorgeous frill panel to sew with.
And I just may need to get a few of these pillow covers for myself…
They would go so nicely with our new green wicker furniture on the front porch.
CHAPPYWRAP Blankets
Although these blankets are not vintage, they are absolutely fantastic—sheer coziness, reversible, and quaint coastal patterns. Absolutely love our CHAPPYWRAP Blankets.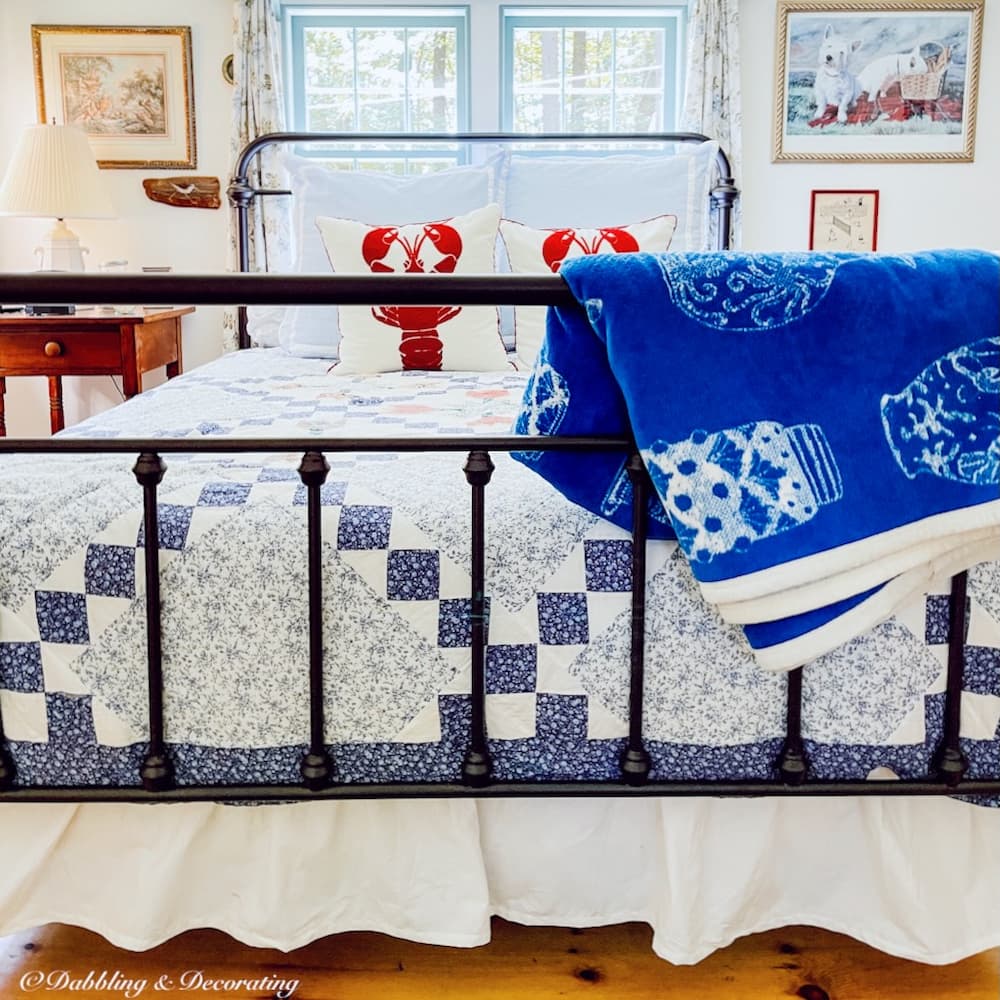 You may see more of this guest bedroom in the post, SMALL COTTAGE GUEST BEDROOM, VINTAGE AND DELIGHTFUL.
And in case you're not shopping today, join me over on "Thrifting with the Gals" for a collection of ideas on all things thrifty and vintage in home decor!
SHOP MORE BLUE AND WHITE GIFT IDEAS FOR WOMEN

I'm so glad you dropped by, and if you are new to my blog, welcome! I hope you enjoyed your visit with us here today at our Home in Vermont.
Be sure to also check out our Home in Coastal Maine, where we spend summers and weekends when we are craving a walk on the beach or a visit with old friends.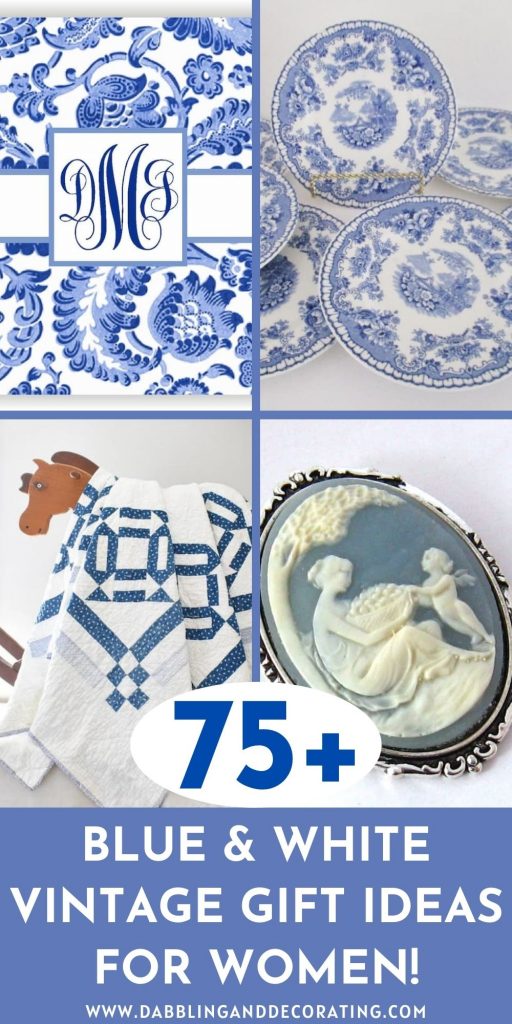 I've created the above custom pin just for this post!  Hearing from you makes my day; your comments mean so much to me! Please join me over on Instagram & Pinterest to see more!
YOU MAY ALSO ENJOY