My mother loved making quilts in her later years. I always looked forward to what she would come up with next. All different colors, patterns, and sizes. She wasn't an expert by any means, but today they are treasured family heirlooms.
To learn more about this home as we inherited it almost two years ago and how we renovated it, join me for our Coastal Maine Home Tour, as well as Embracing my Coastal Maine Heritage | Embracing My Roots.
Quilts in the Attic
On a recent trip to the attic and while "Thrifting with the Gals" one Wednesday, I discovered an old trunk that was filled with even more handmade quilts and a few knitted blankets that I wasn't even aware of.
This inspired me to gather up all my mother's handmade quilts to fold and display in our downstairs guest bedroom. With all their tears, wrinkles, and tatters.
There was something about these quilts too. Ella, our Bernese Mountain Dog was completely fixated on them while I was folding and decorating with them. I even found her later roaming around the trunk in the attic, as you can see above.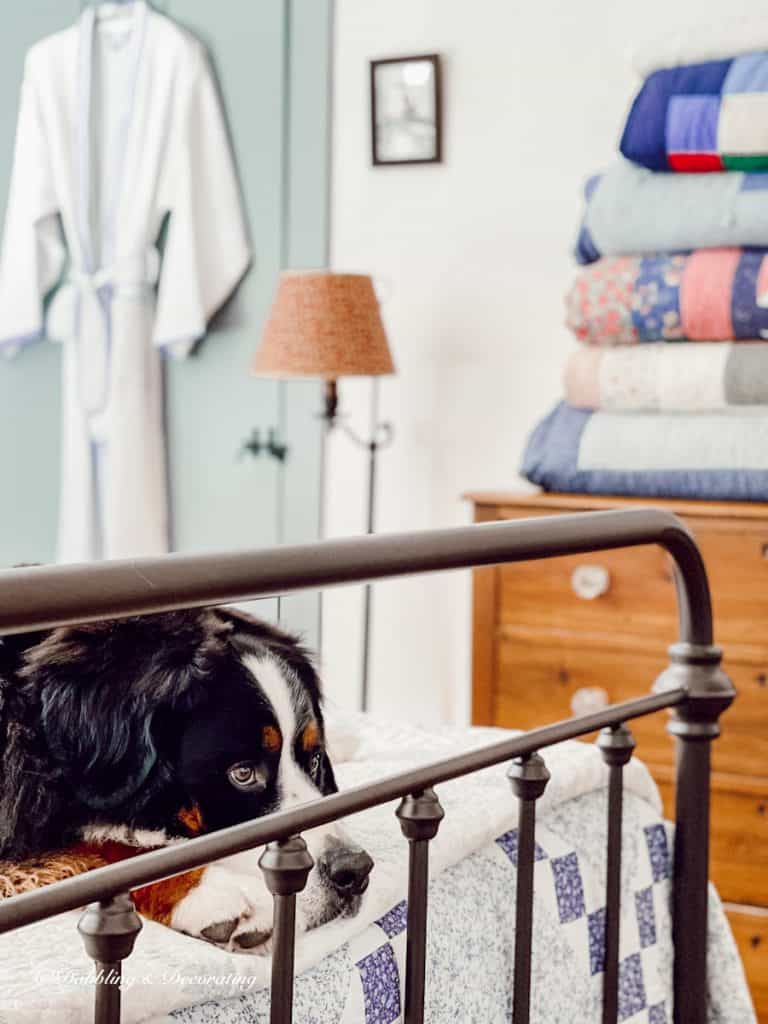 This turned out to be the perfect cozy home decorating project too, as we head into the fall season.
How to Fold a Quilt
Do you have a collection of quilts that you've always wanted to display? Do you know how to fold a quilt so it looks pretty for display?
Many people think that you fold a quilt as you would a blanket, me included. But they definitely didn't look nice folded this way. Much too cumbersome and bulky.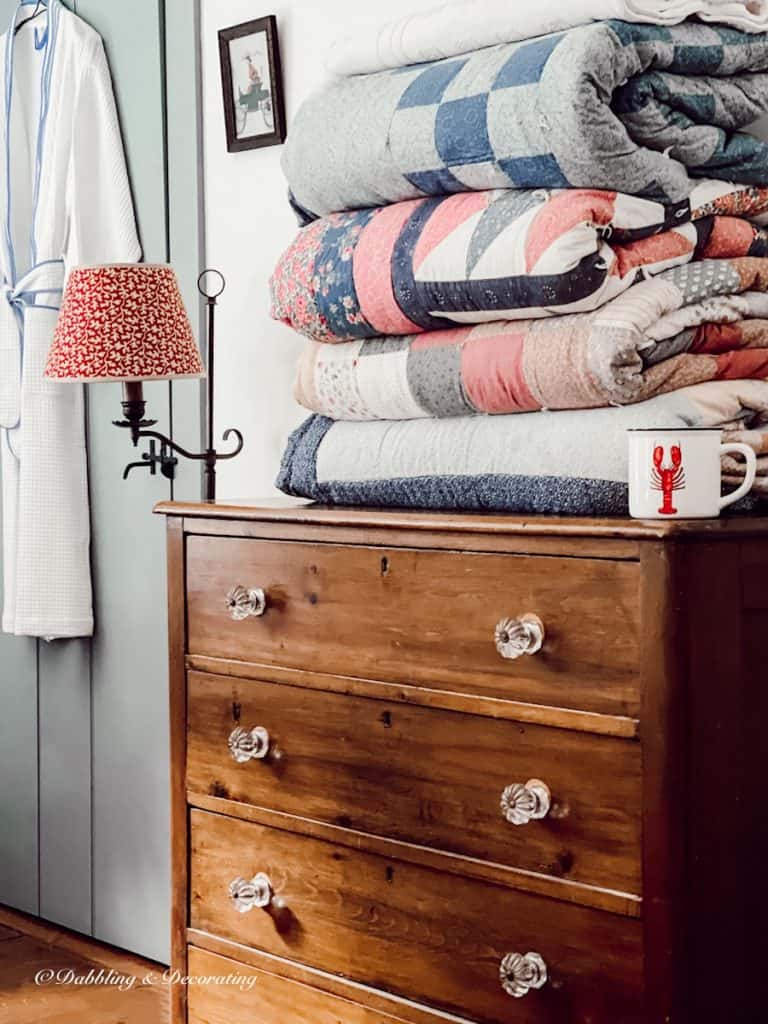 "This post may contain affiliate links which won't change your price but will share some commission."
SHOP THIS POST

Then one of you watching my Instagram stories sent me this video. It absolutely worked like a charm. And now I want to share it with you here.
Watch as homeowner Kimberly Kaufman teaches you an easy way to fold your quilts for display!
This folding technique is amazing friends! I laid out each quilt on our dining room table and it took about 5 minutes to fold each one. Super easy.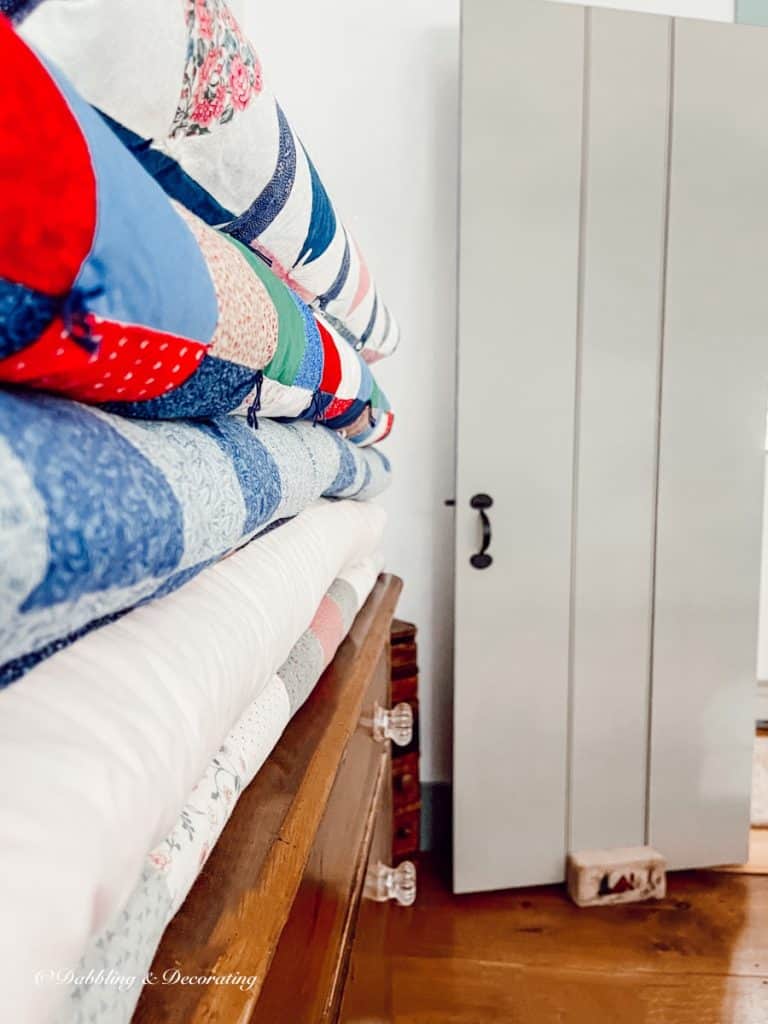 These treasured heirloom quilts are now folded and displayed beautifully on a vintage dresser in our guest bedroom at our Coastal Maine Home.
You may also enjoy the post, Coastal Bedding Ideas For Your Beach House.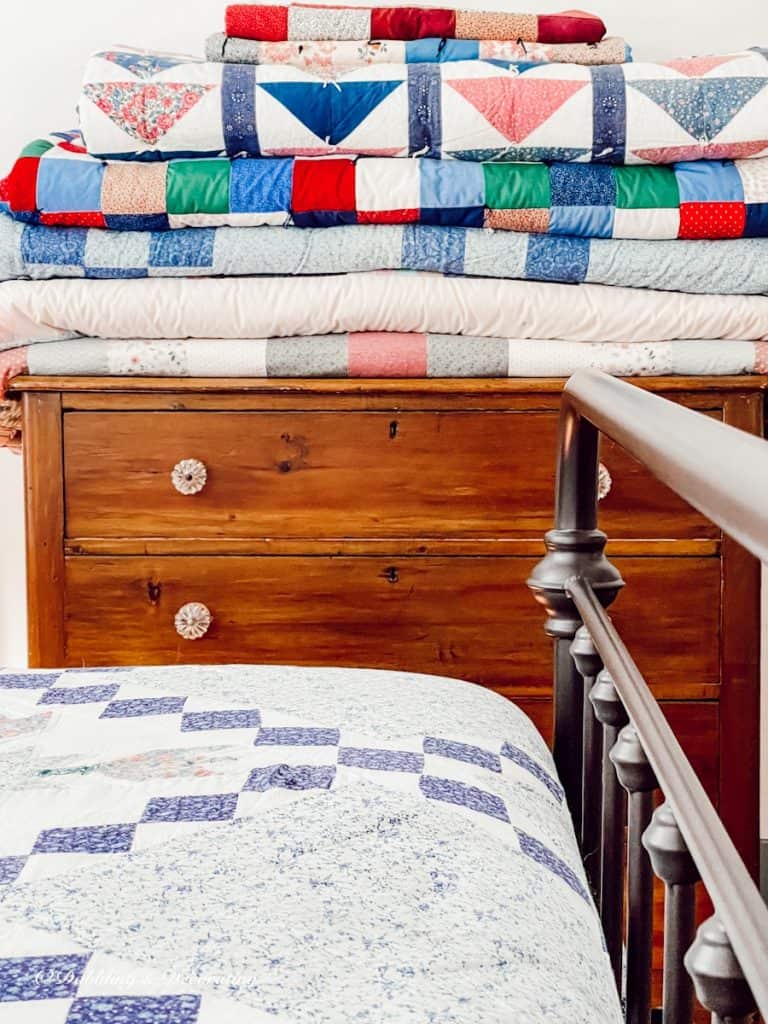 And here they are in all their glory. Not perfect, not professionally made, and definitely tattered. But I love the sentiment it adds to this room.
And who knows, maybe I'll find a pie cabinet to display them in like Kimberly's:)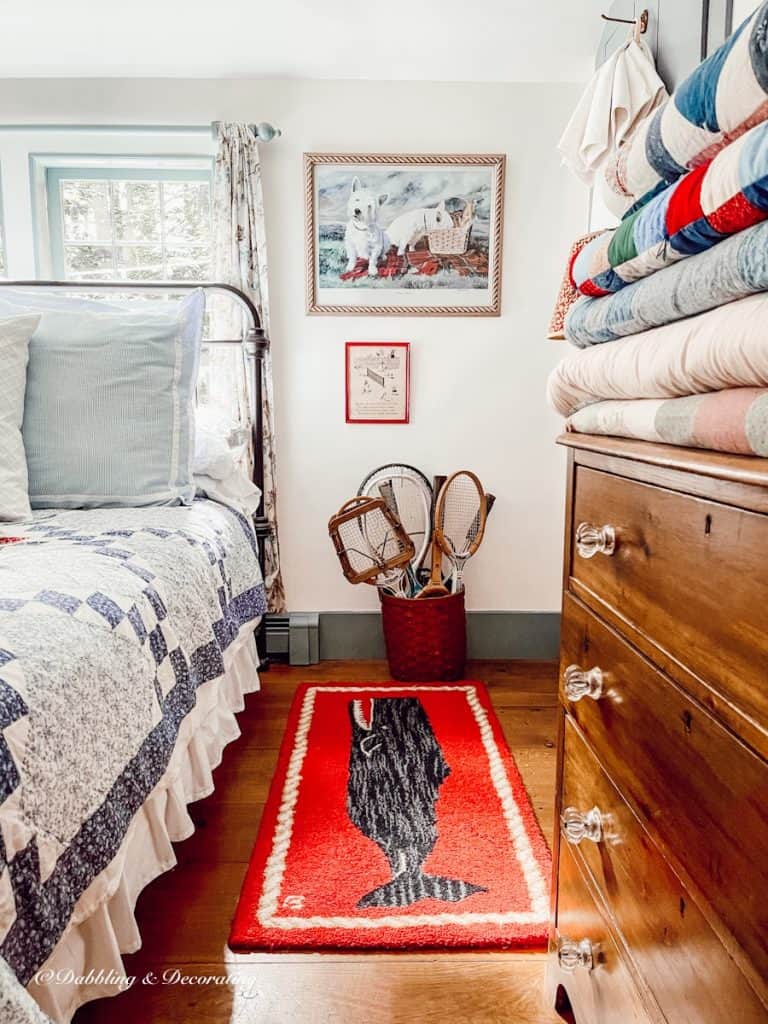 How to Display a Quilt
With these heirloom quilts all being different sizes, I arranged them bottom-up from large to small.
I'm also using two additional heirloom quilts on this guest bed and master bed. They're not just for display purposes around here.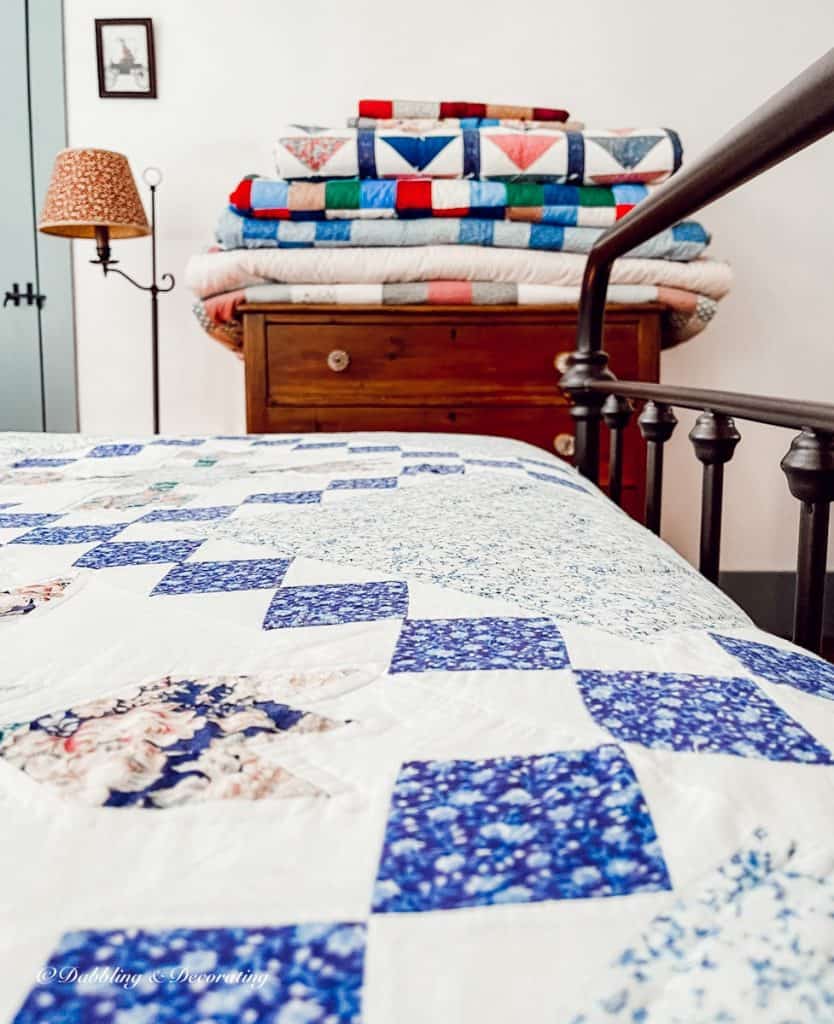 I really believe in enjoying our family heirlooms and not just putting them on display.
You may also enjoy this SMALL COTTAGE GUEST BEDROOM, VINTAGE, AND DELIGHTFUL today.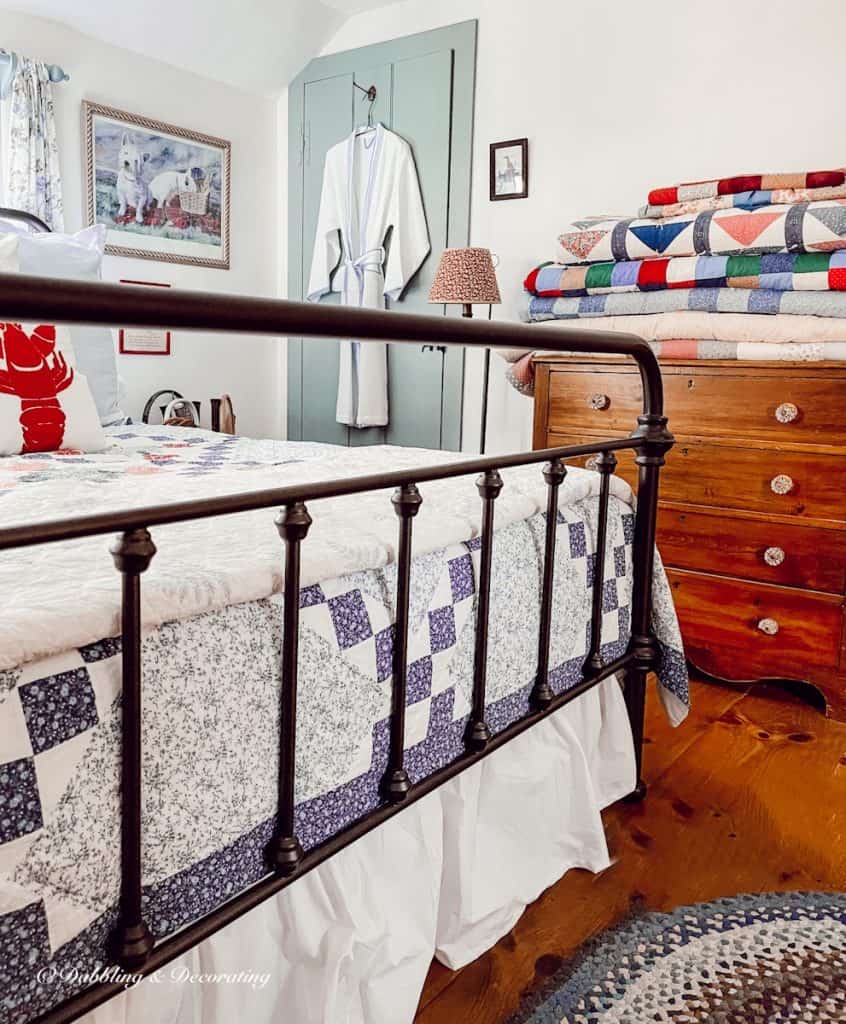 You may see more of this guest bedroom decorated with blue and white Seersucker bedding from Schweitzer Linen here.
And this time last year getting it all cozy for the fall.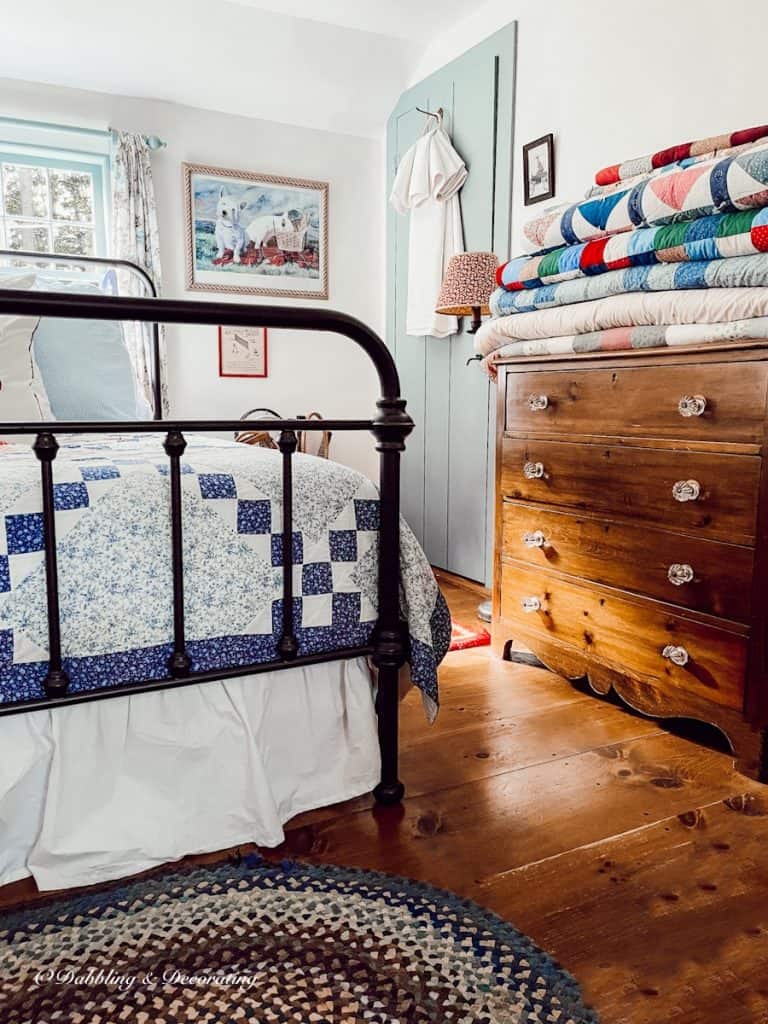 Door Quilt Hanger
Here's another simple quilt display tip for you. Fan a quilt or blanket and hang it through an embroidery hoop. I used the second smallest one in this package to hang this white vintage blanket on the back of our guest bedroom closet door.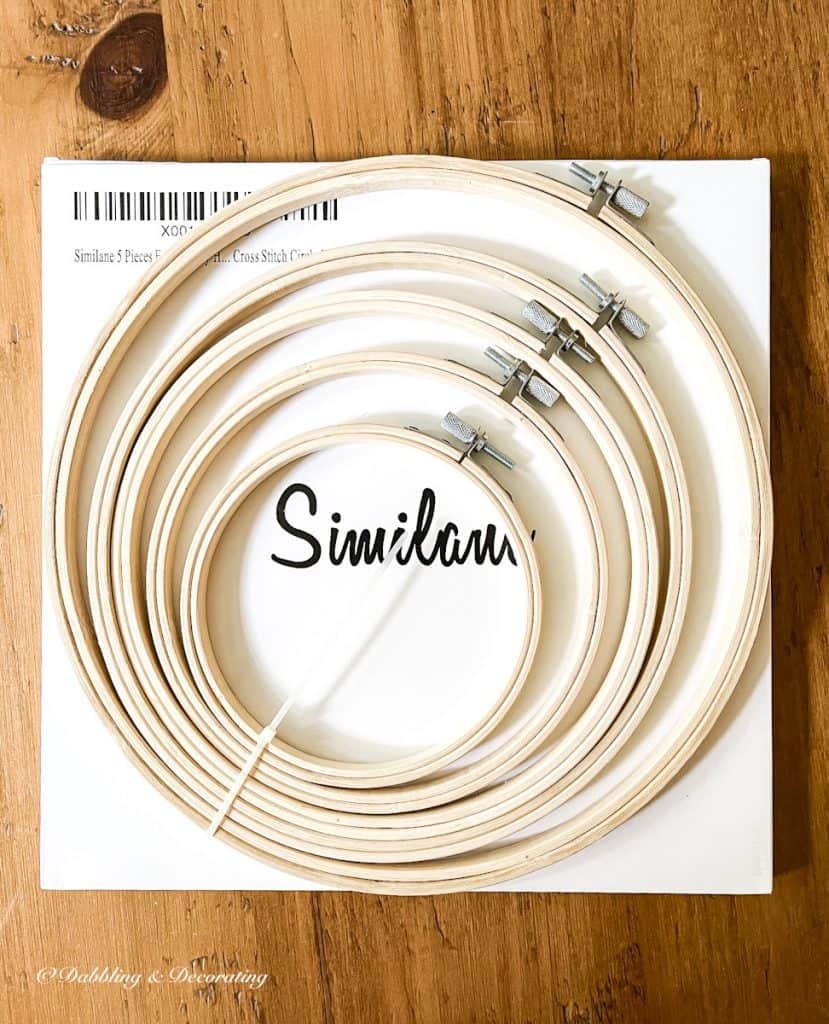 I love how Glo In the Dark Quilting displayed their colorful quilt with an embroidery hoop here.
Simply lay out your blanket, quilt, or towel and fan the top of it. Then hang it into the hoop and fan it all out. Isn't this such a unique and simple idea to hang a quilt?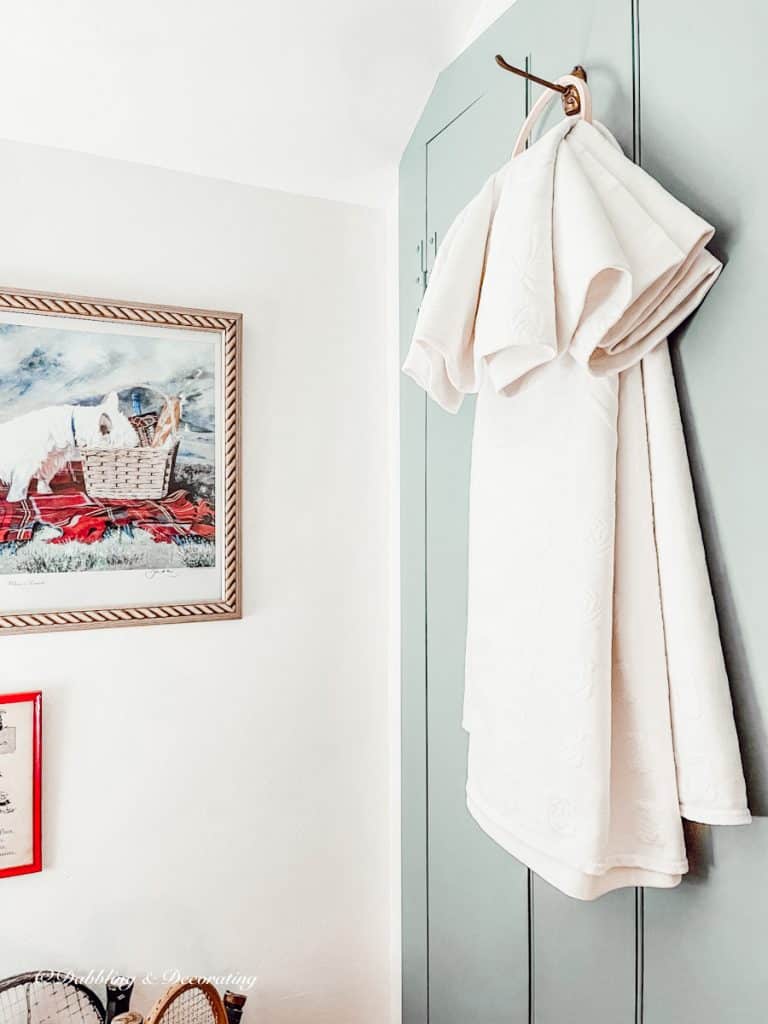 SHOP THIS GUEST BEDROOM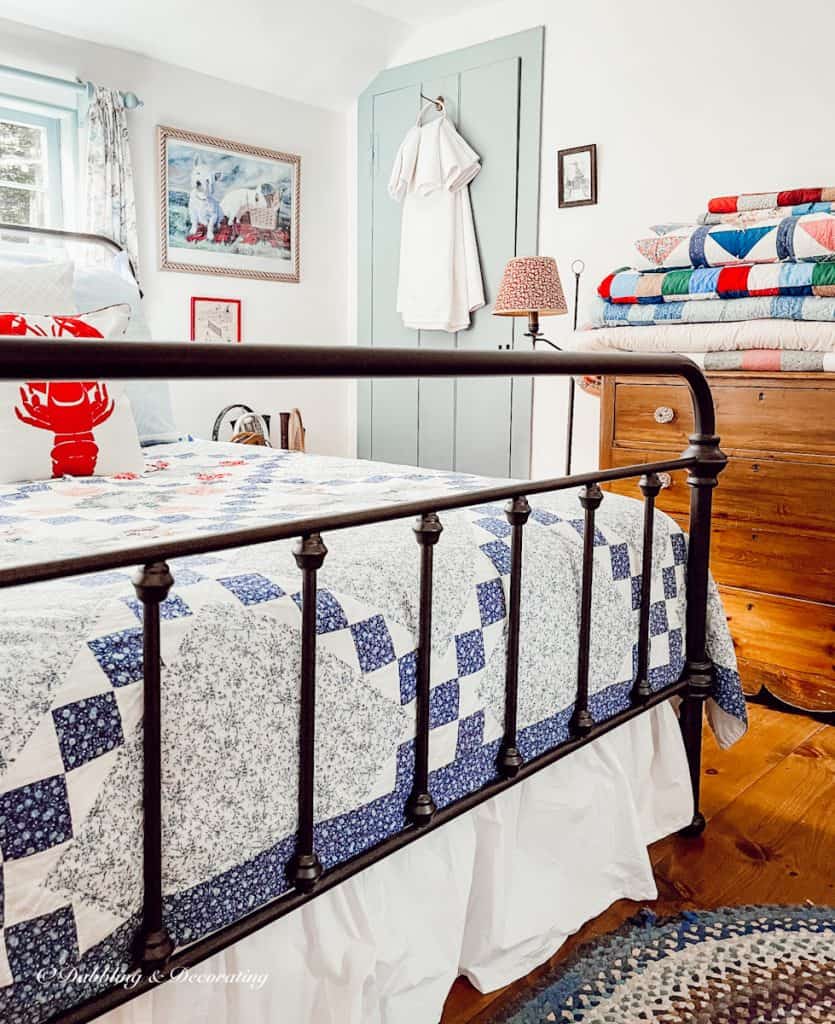 And Ella, still overseeing the heirlooms today.
I think you may really enjoy the post, 3 Wallpaper Bedroom Designs Emblematic of a Cozy Vermont Inn from our home in Vermont too!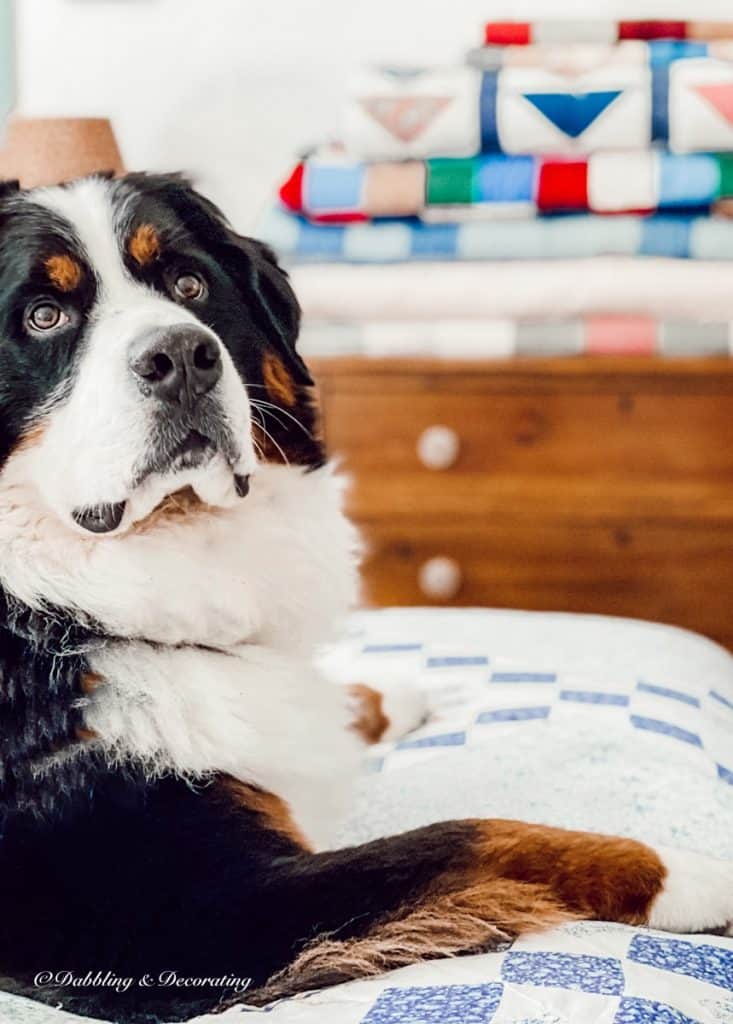 I'm so glad you dropped by, and if you are new to my blog, welcome! I hope you enjoyed your visit with us here today at our Home in Coastal Maine.
Be sure to also check out our Home in Vermont too, where we spend winters enjoying the coziness of home in the Green Mountains of Vermont.
Please join me as a regular here at Dabbling & Decorating by signing up for my Saturday morning newsletter and never miss an update!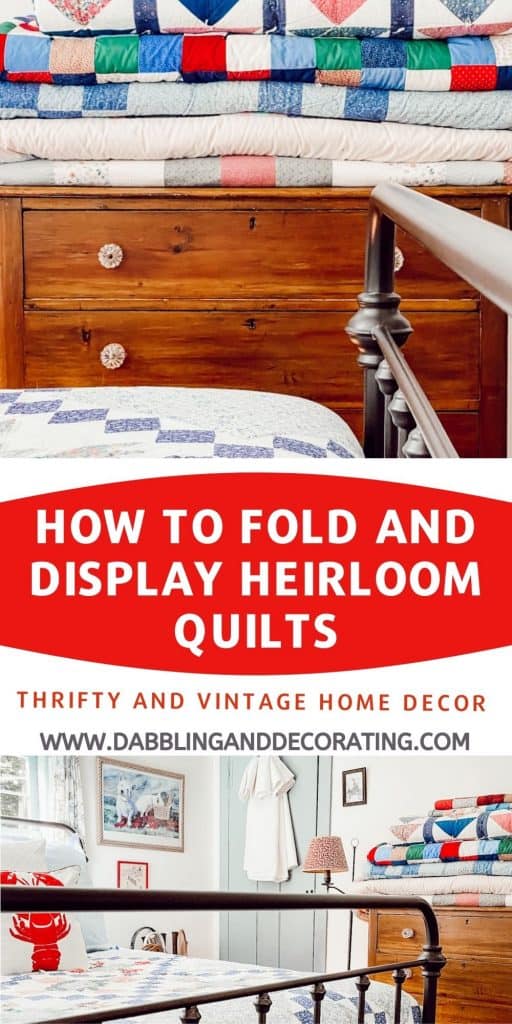 I've created the above custom pin just for this post! Hearing from you makes my day and your comments mean so much to me! Please join me over on Instagram & Pinterest to see more!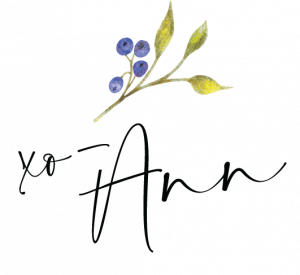 YOU MAY ALSO ENJOY