The snow has finally arrived here in Vermont and winter is truly upon us for the next 4 months. Living in Vermont, we strongly embrace winters with all its white blankets of snow, cozy fires, hot toddy's, bluebird days skiing, snowshoeing, skating, and walking our Bernese Mountain Dog, Ella!
This year I really want to focus on a simple Christmas decor style with more winter charms that could last way past Christmas. I have started with my builtins in our living room. And I hope this post will bring you some fun simple Christmas decor ideas for your bookshelves.
I found these amber bottles and vintage Abraham Lincoln picture while antiquing. Did you know that the Lincoln family has a home here in our town of Vermont called Hildene? It is a beautiful historical site where you can walk the gardens, working farm, cross country ski, etc..
I just luv this white and red farmhouse ribbon available on Amazon. The simplicity of it is just what I was looking for!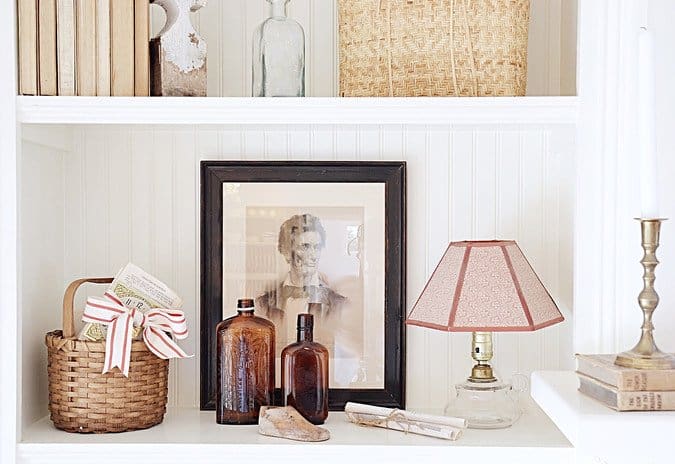 Vintage books, baskets, candles, personal photos along with a few of my favorite things are the foundation that I always work within. Visit my #Shelfie Design Guide for more.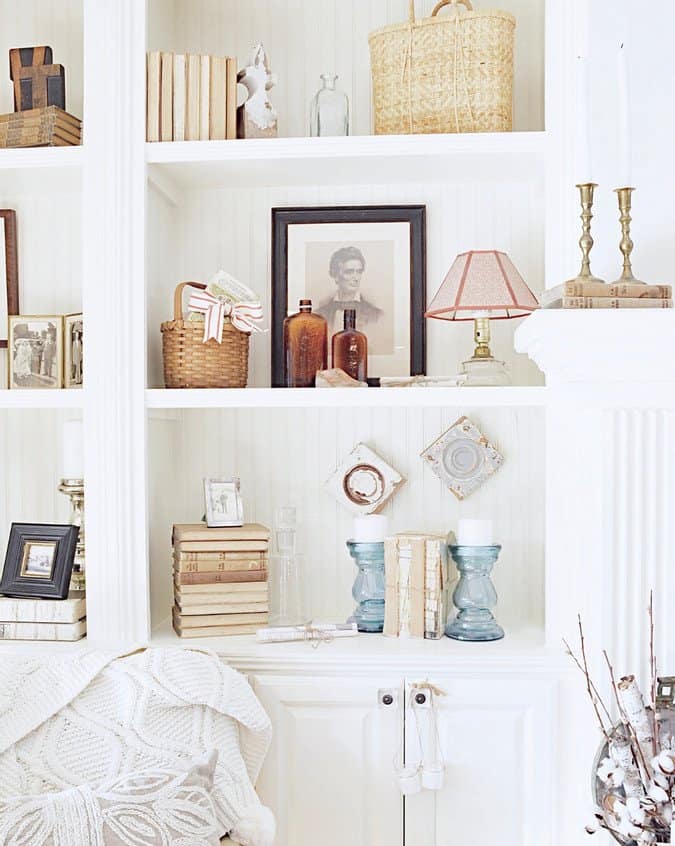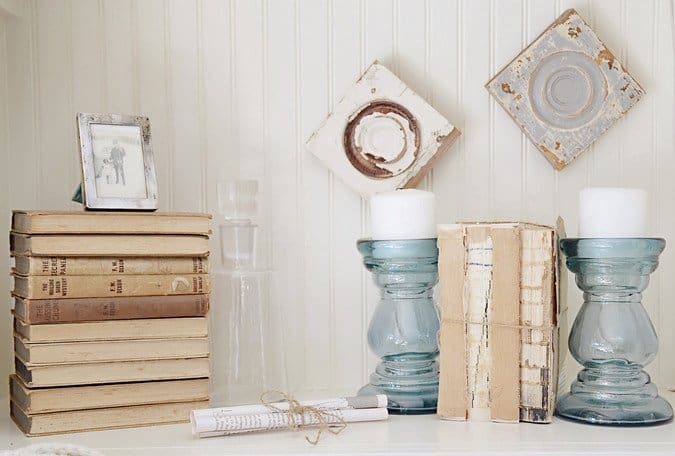 I luv the look of BLUE! It adds such a warm tone to any room.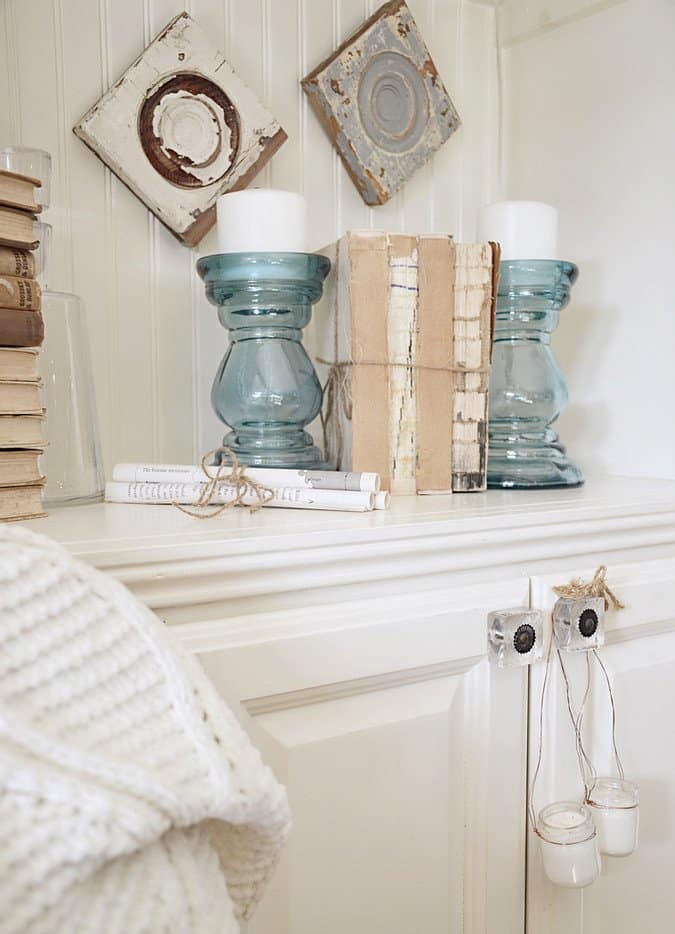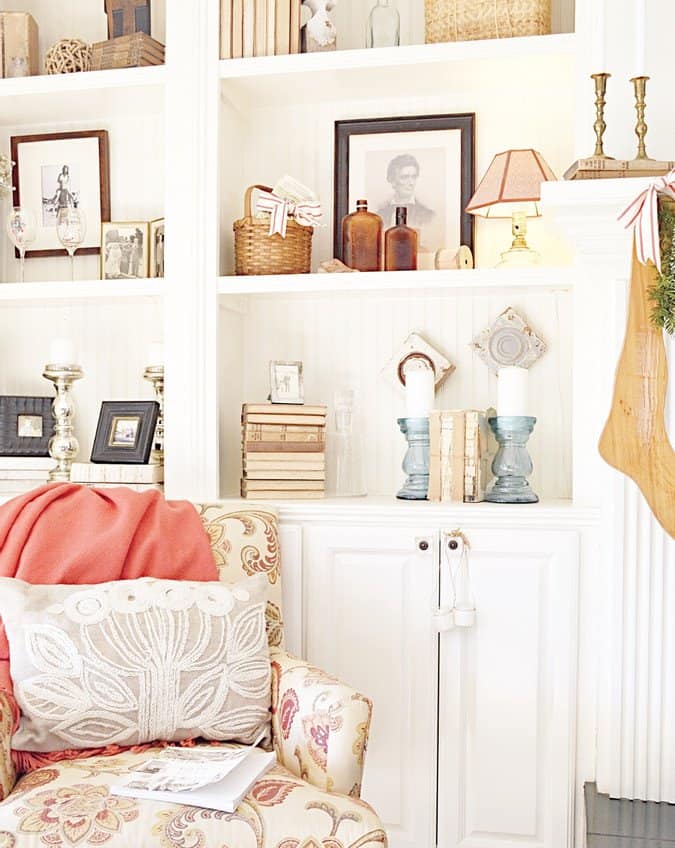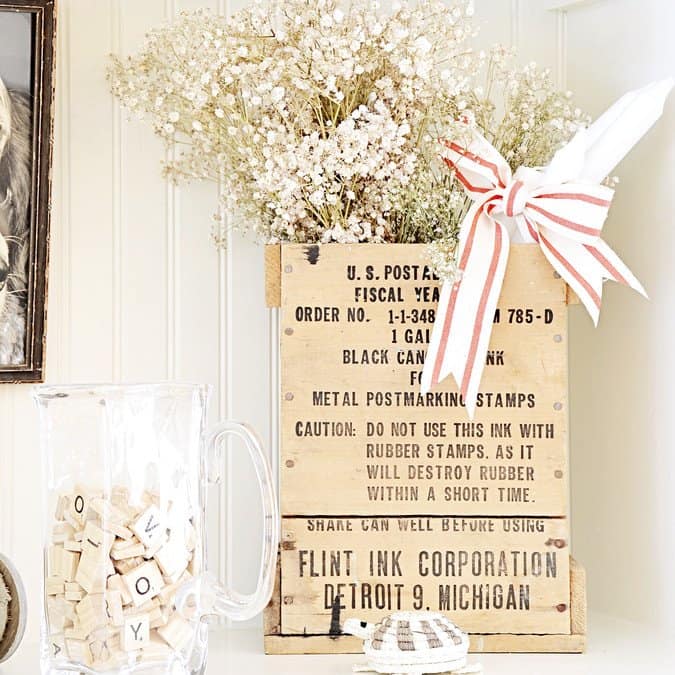 Using the same Amazon ribbon, I added it to another #shelfie. Super simple!!
Adding Babies Breath to your decor also adds coziness.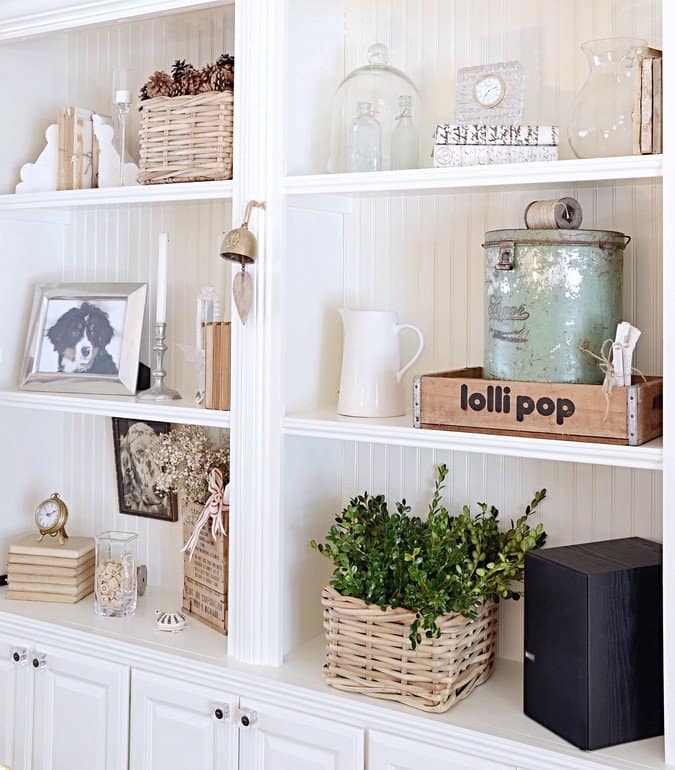 Pinecones and Boxwood greens from the yard in baskets. Again, super simple and affordable!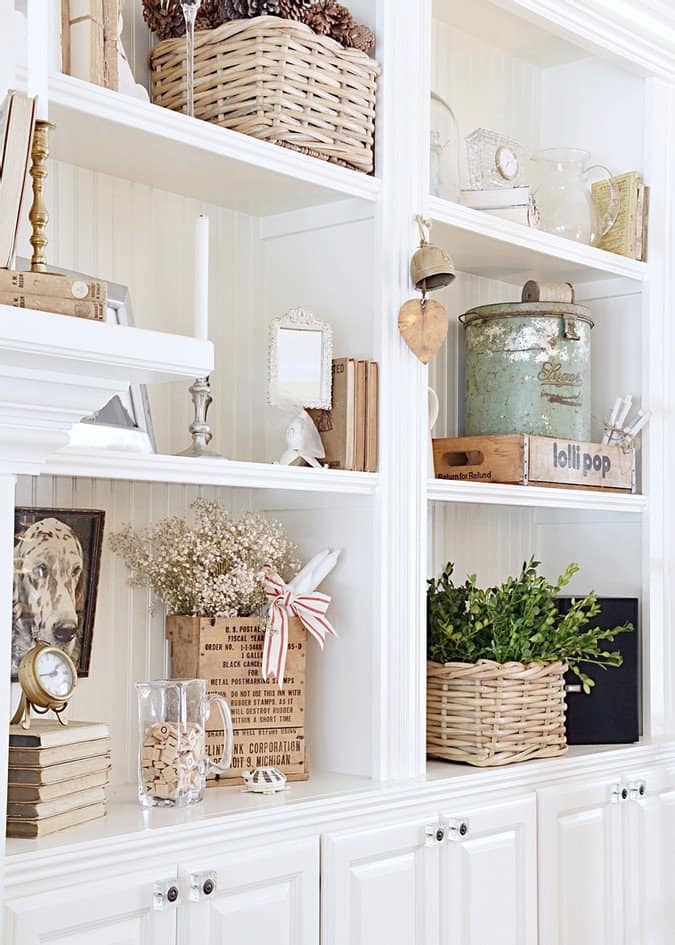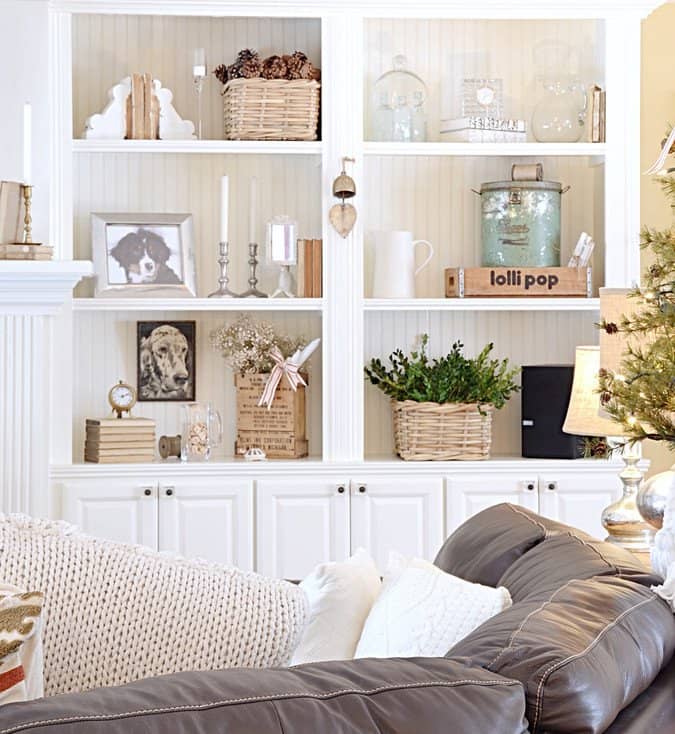 I found these two adorable wooden stocking stretchers on eBay. I added the simple bows with the Amazon ribbon and some greenery.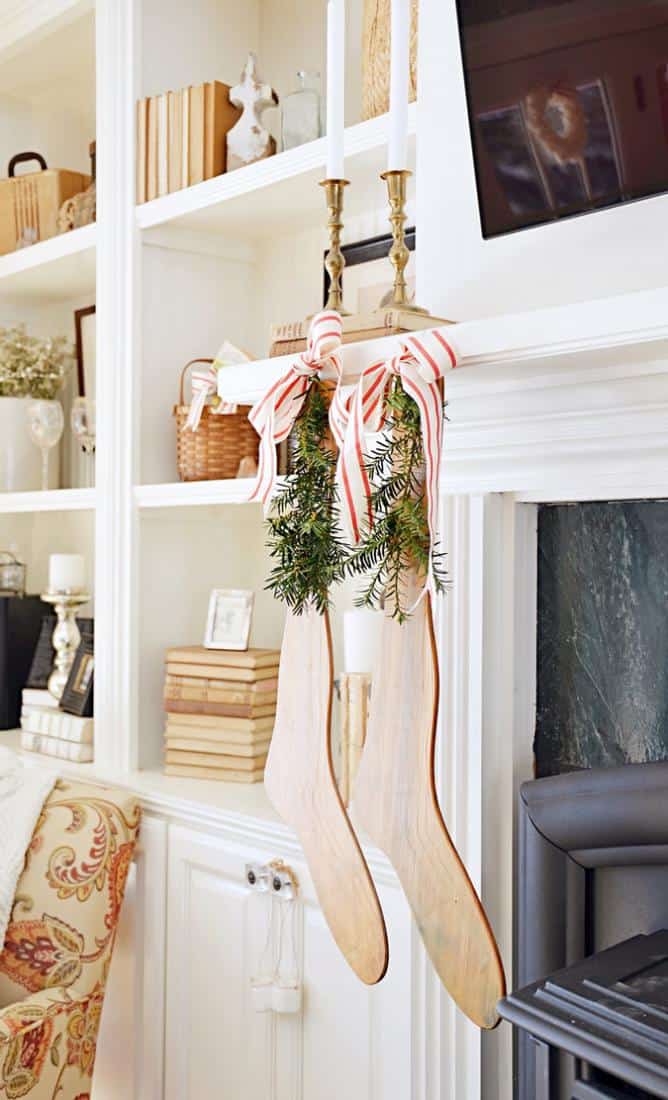 Pin It!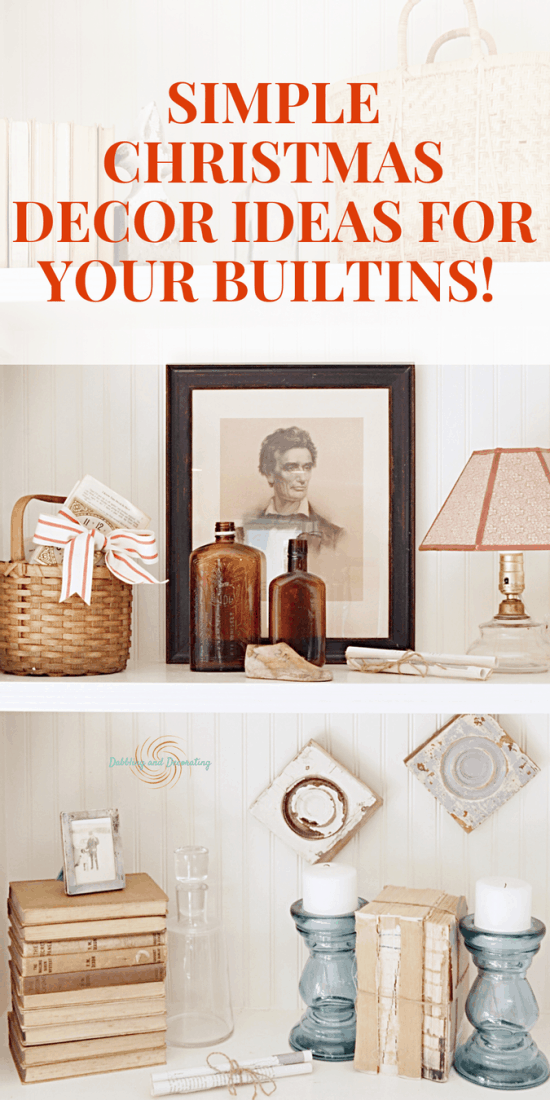 If you like this post, I would luv for you to share it on Pinterest! I've created the above custom pin just for this post! Sharing is Caring!
I would luv to hear from you! Your comments mean so much to me and truly make my day…
Please join me over on Pinterest and Instagram to see more!
Thank you so much for stopping by and I truly hope this brought you some decorating inspiration today!!!!
Styled by Ann
Thanks for the Feature!