It's that time of year friends, as we watch the beautiful Vermont foliage fade and winter starts to set in, it's called November 1st. Time to move onto the winter and holiday spirit starting with these cozy winter neutral built-ins that surround our pellet stove in the living room. Welcome!
This is where we spend the majority of our time at home in front of the fire watching movies when we can. And the kitchen is just behind us as we look forward to one of the home's many built-ins.
How to Decorate Neutral Built-Ins for a Cozy Winter
Here are a few of my thrifted neutral decor staples for this year:
Wooden Train Set
Brass Candlesticks
Neutral Vintage Books
Salvaged Windows
Porcelain Finds
Bottles
Old Pictures
Wooden Train Set
I found this awesome large wooden train set while out "Thrifting with the Gals" this past summer in Maine. It was only $45 and I couldn't stop thinking about how cute it would be at our home in Vermont this winter.
I used this 4 piece train set as the foundation for this year's neutral built-ins spreading it out over 4 shelves.
I then styled the individual train cars that I could with thrifted vintage books and bottles. And even a vintage kite handle.
You may also enjoy the post, You may also enjoy the post, How to Decorate Bookshelves for a Vintage Christmas..
Thrifted Ostrich Feather Dusters
Do you remember these cute dusters I picked up last week "Thrifting with the Gals" in Saratoga, NY? They're each stamped Dustall No. 4 Made of Genuine Washable Ostrich Feather.
And I have hung them both up next to our pellet stove. I'm actually "really" using them to clean the dust from around the stove and shelves!
Did you see this Salvaged Windows and Brass Candlestick Project? I just love it hanging on each side of our neutral built-ins going into the winter.
And in case you missed this Vintage Sewing Machine Repurposed.
You may also enjoy these past neutral-styled built-ins Decorating with Vintage Finds here.
Blue and White Forever
Just as much as I love a beautifully styled neutral home, I adore all things blue too! And fortunately for me, it pairs very well with a neutral pallet.
Here I added a vintage blue pitcher I found last weekend while out thrifting in Saratoga, NY at Stone Soup Antiques Gallery.
And two of these diamond-accented blue and neutral pillows from my favorite second-hand shop, The Cottage by the Brook.
My mother's handmade blue quilt is the perfect blue and white cozy winter accent for the back of our couch too.
A Few Neutral Built-in Vignettes
Winter Greens
A morning hike with our Berner, Ella and a few cut greens adds to that winter charm with no expense at all.
Wishing you a very warm and cozy winter my friend, I hope you found a little inspiration during your visit with us today.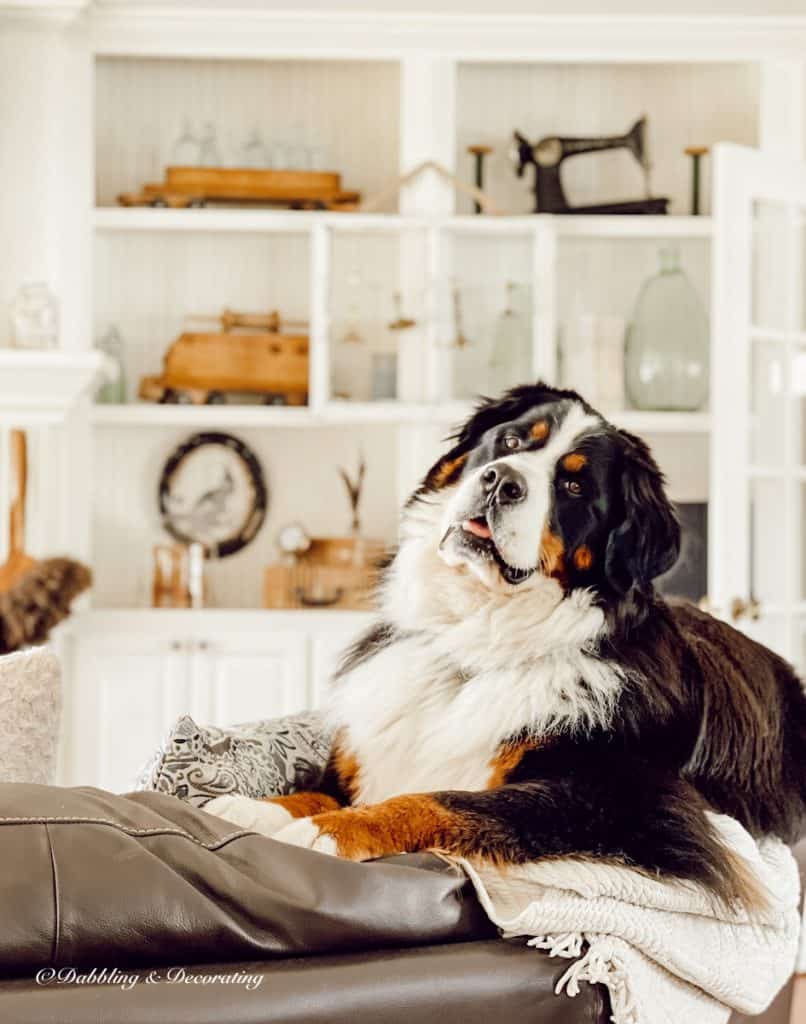 I'm so glad you dropped by, and if you are new to my blog, welcome! I hope you enjoyed your visit with us here today at our Home in Vermont.
Be sure to also check out our Home in Coastal Maine where we spend summers and weekends when we are craving a walk on the beach or a visit with old friends.
Please join me as a regular here at Dabbling & Decorating by signing up for my Saturday morning newsletter and never miss an update!

I've created the above custom pin just for this post! Hearing from you makes my day and your comments mean so much to me! Please join me over on Instagram & Pinterest to see more!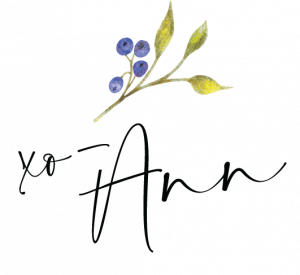 This post may contain affiliate links which won't change your price but will share some commission."
SHOP THESE COZY WINTER NEUTRAL BUILT-INS
This is a one-of-a-kind collection of items that I have found just for you, gathered across the web. Shop now before they are gone.
(click on any of the images to shop the products)

YOU MAY ALSO ENJOY