One of my favorite things ever is a cozy snow day at home. How about you?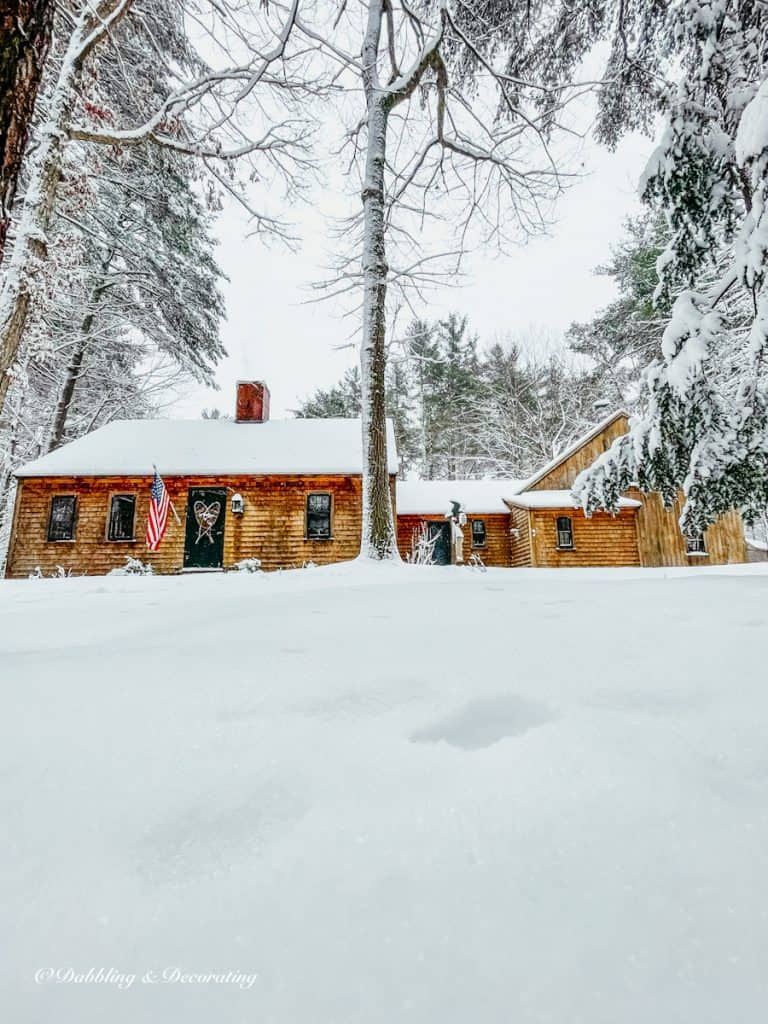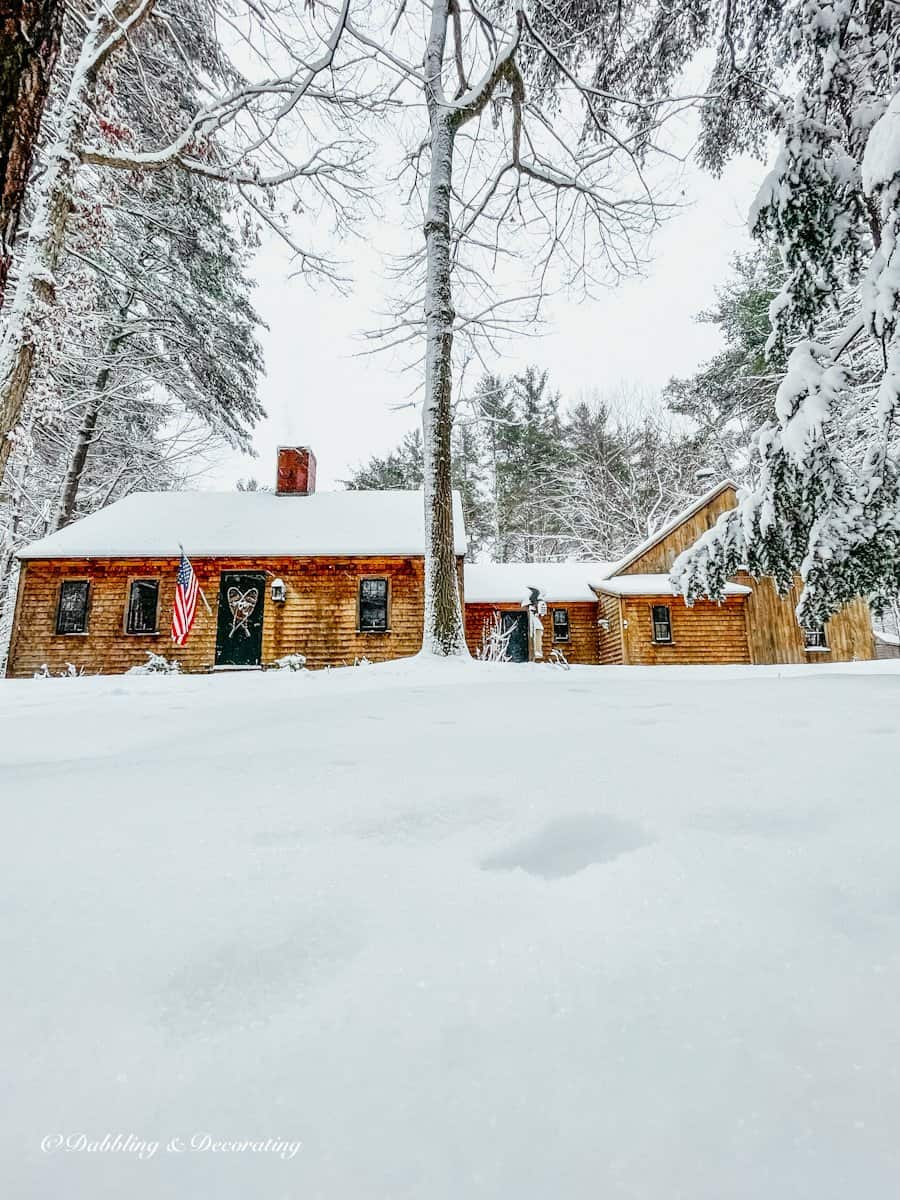 We received about 7″ of snow here today in coastal Maine, the wind is blowing hard, and the temperatures are quickly dropping.
A wonderful time to get cozy at home!
Join me for a Cozy Snow Day at Home in Maine
A. A cup of blueberry coffee in my favorite lobster mug starts off this cozy snow day at home.
B. And just the thought of staying in pajamas all day long makes me so happy.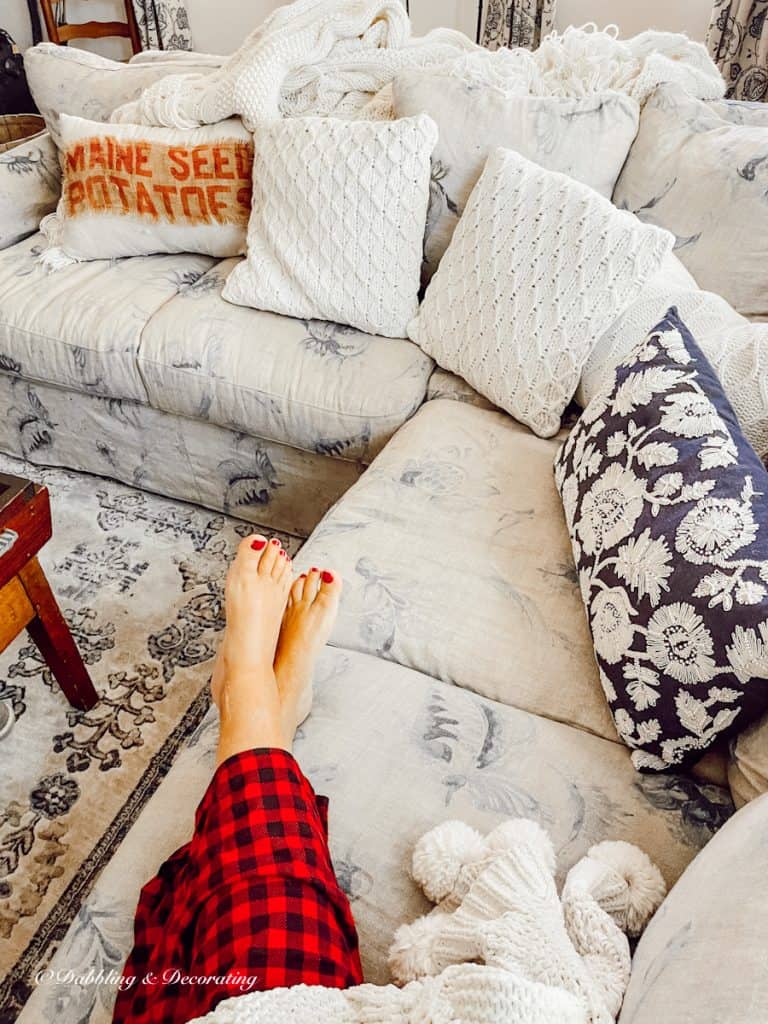 C. Let's grab some wood and start an all-day fire in the fireplace.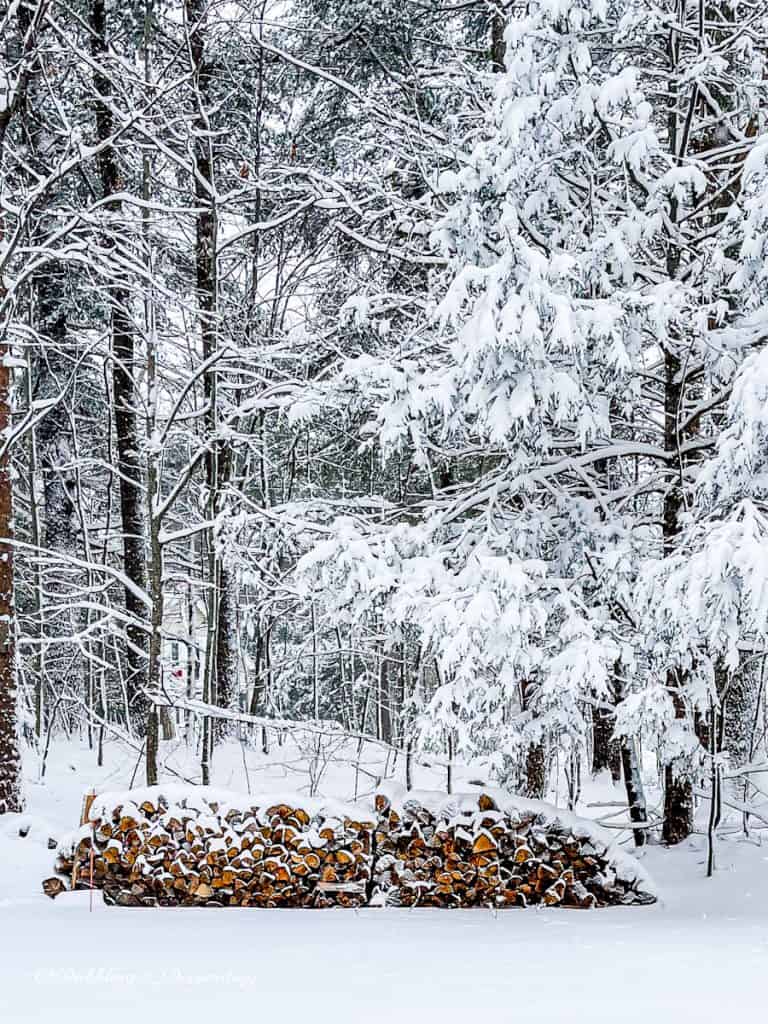 I will fill up a bag like this one with firewood about 3-4 times throughout a cozy snow day at home.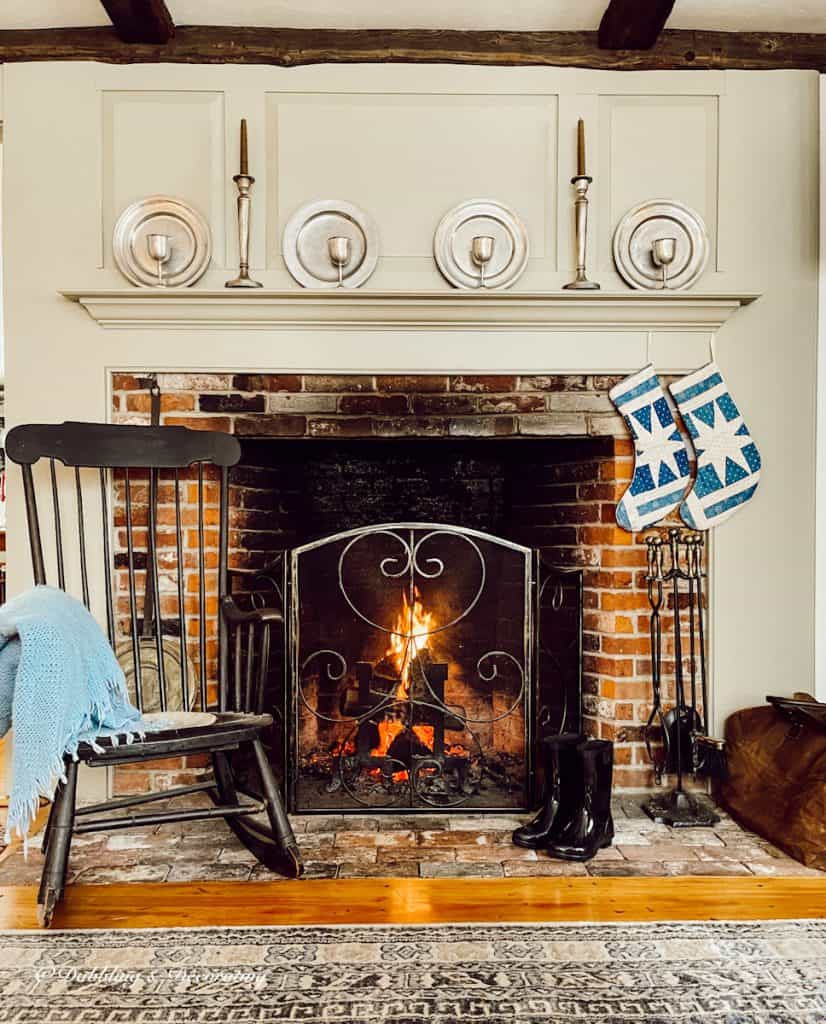 D. Yesterday I went out thrifting and I found two sets of pink and white dishes. And they are now sitting on the counter just waiting for me to style them on our dining room table.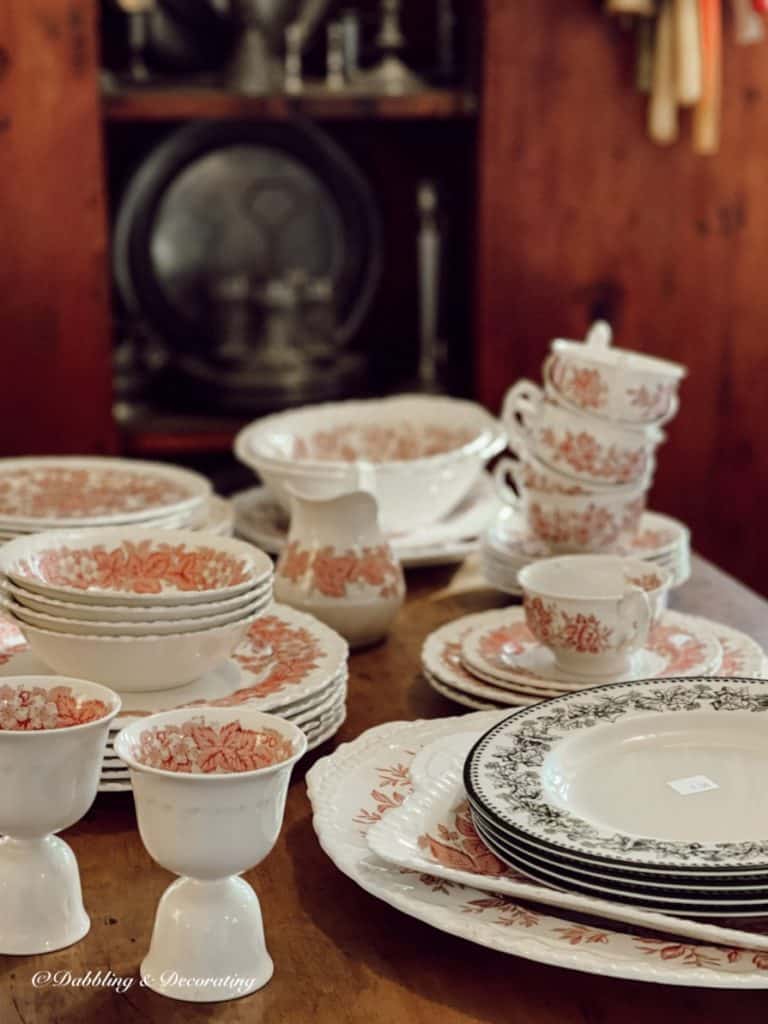 E. I ran them through the dishwasher and spent the better half of my cozy snow day at home styling yesterday's thrifted finds on our table, see this "Romantic Table Setting | Pretty in Pink" here.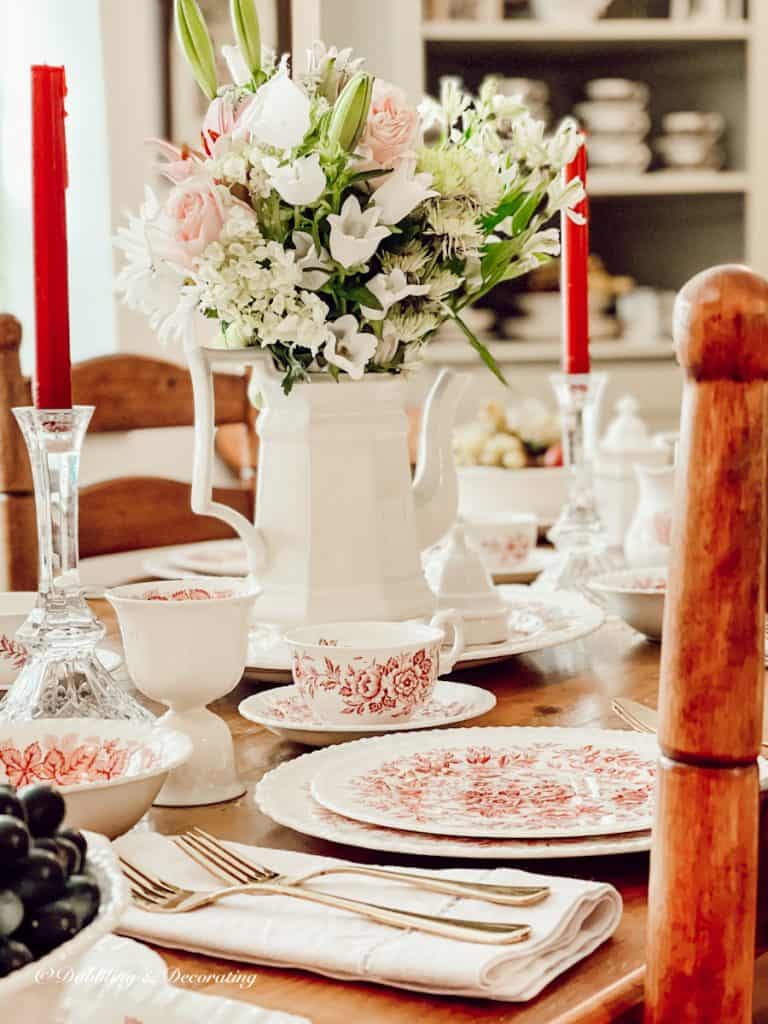 Sign up for my Saturday morning newsletter here and never miss a post.
F. On this cozy snow day at home I had the advantage of spending it alone.
This doesn't happen very often so I embraced every minute of it, "Dabbling & Decorating".
Like moving around this old green chippy apothecary cabinet that I found "Thrifting with the Gals" over the summer.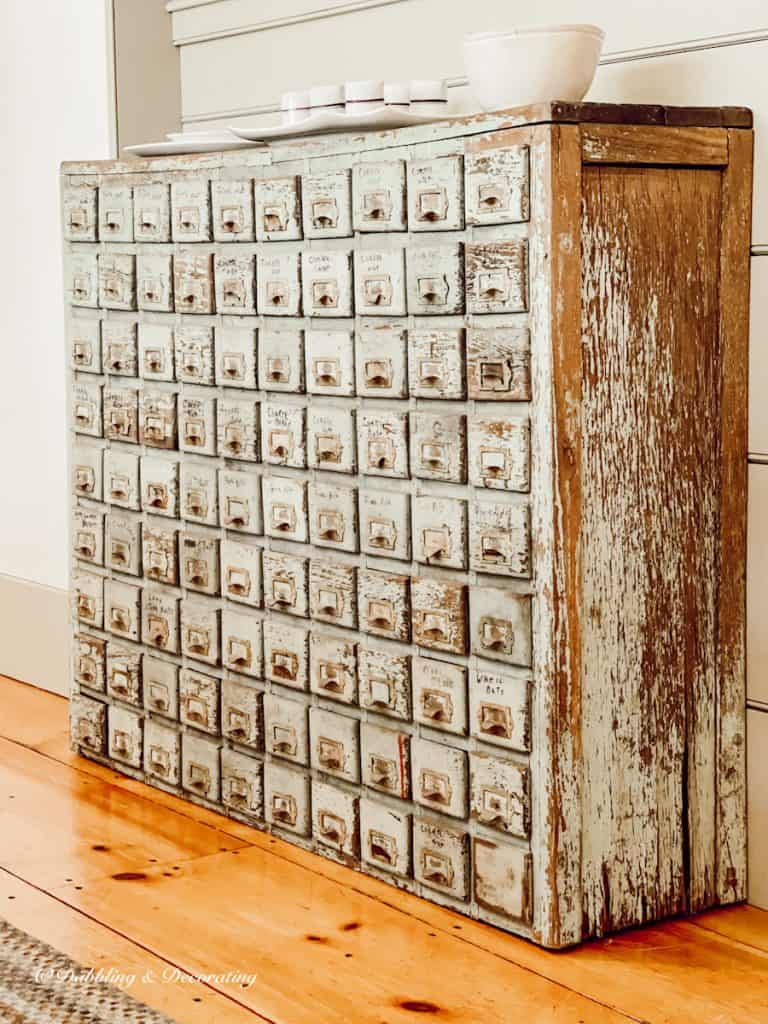 G. And now for a bit of a break to tend to the fire in the fireplace and flip through some of my favorite home decor magazines that I have on hand like:
You may also enjoy my favorite cozy bedding here.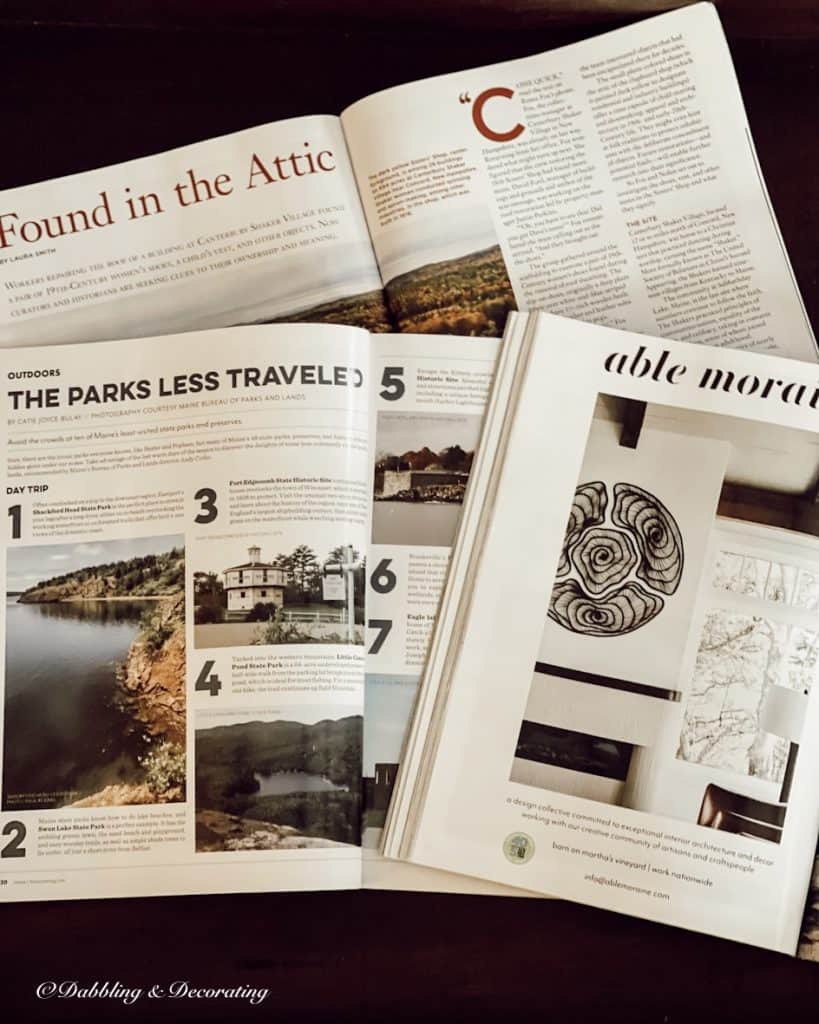 H. Time for lunch and a walk outside to see how much snow we actually did get today.
Boots with pajamas, the best…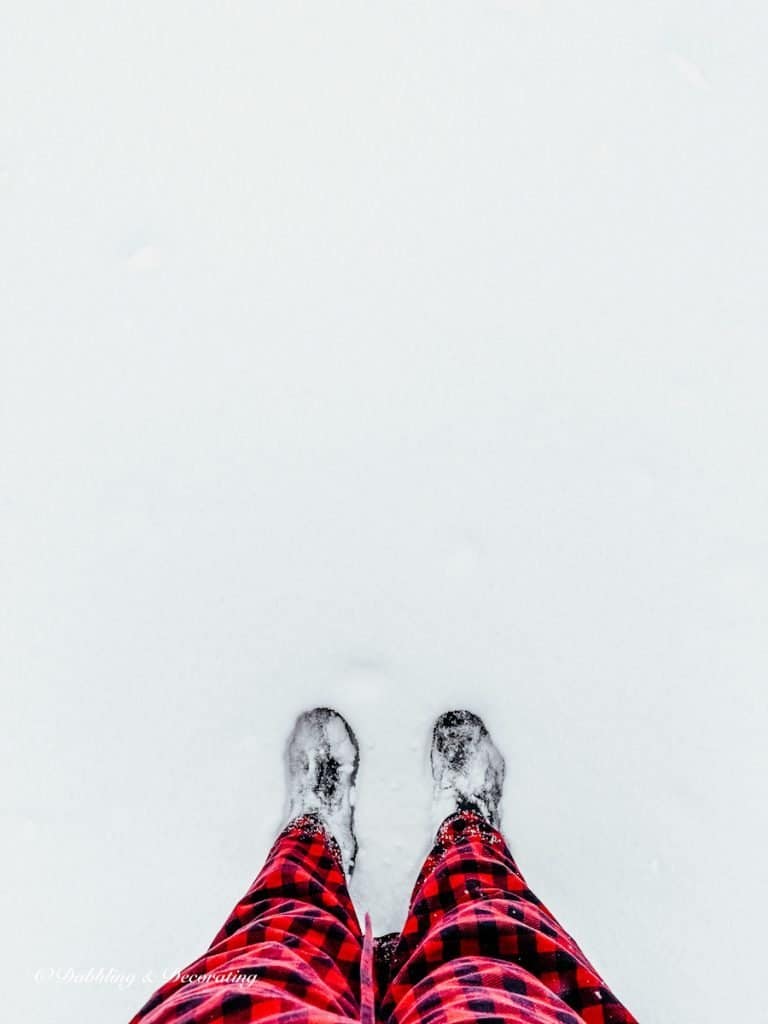 And honestly, I wanted to check on this vintage toboggan I found thrifting on my way to Maine. Isn't she a beauty?
And she's still there…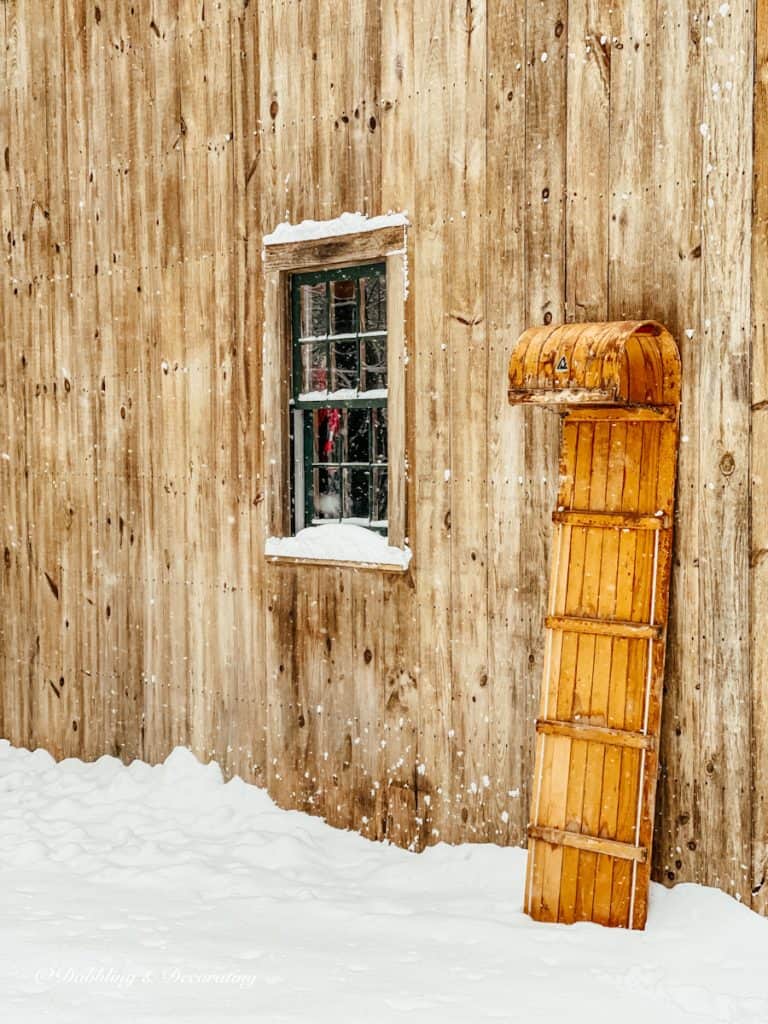 This post may contain affiliate links which won't change your price but will share some commission."
SHOP VINTAGE TOBOGGANS | Cozy Snow Day at Home
(click on any of the images to shop the products)

I'll be bringing this toboggan back to Vermont with me when I go, to hang on the side of our barn. And I'll share it all with you here when it's done!
Join me here too to see more of our vintage ski lodge decor from Vermont.
I also picked up these vintage snowshoes on my way here to Maine and couldn't wait for the snow to arrive, which always makes everything look so beautiful.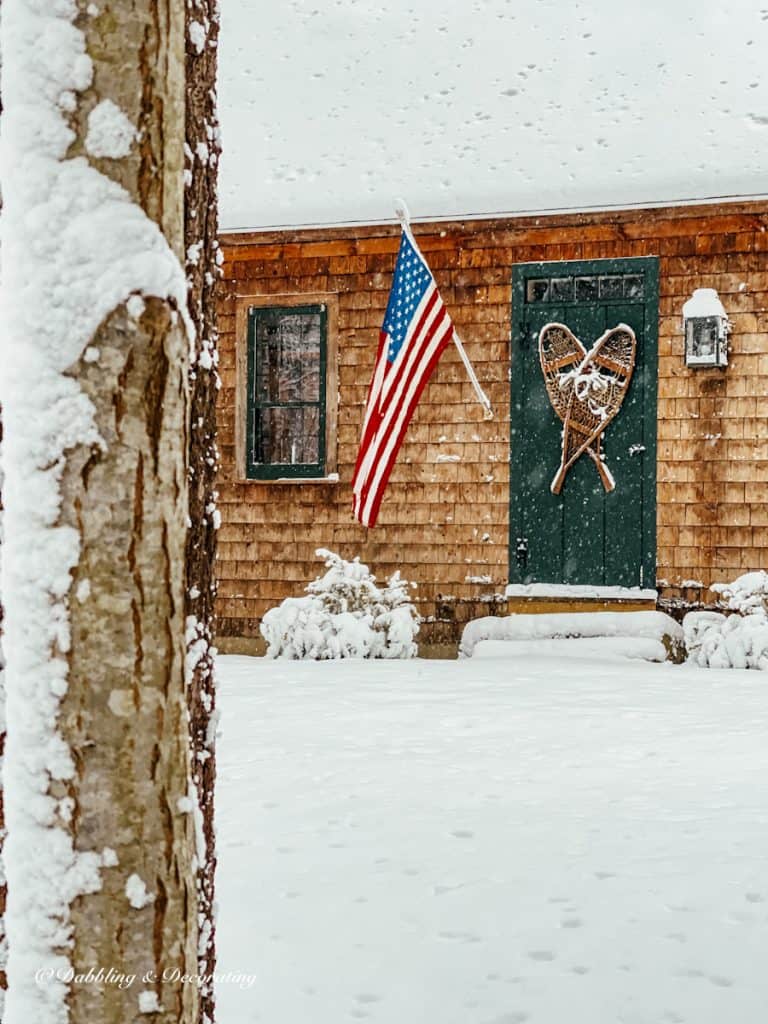 SHOP VINTAGE SNOWSHOES | Cozy Snow Day at Home
(click on any of the images to shop the products)

Traditionally I love driving to the beaches around town to see the surf on cozy snow days at home. But today the snow didn't stop until after dark, so it will have to wait until tomorrow.
Check out last year's snow day and surf here!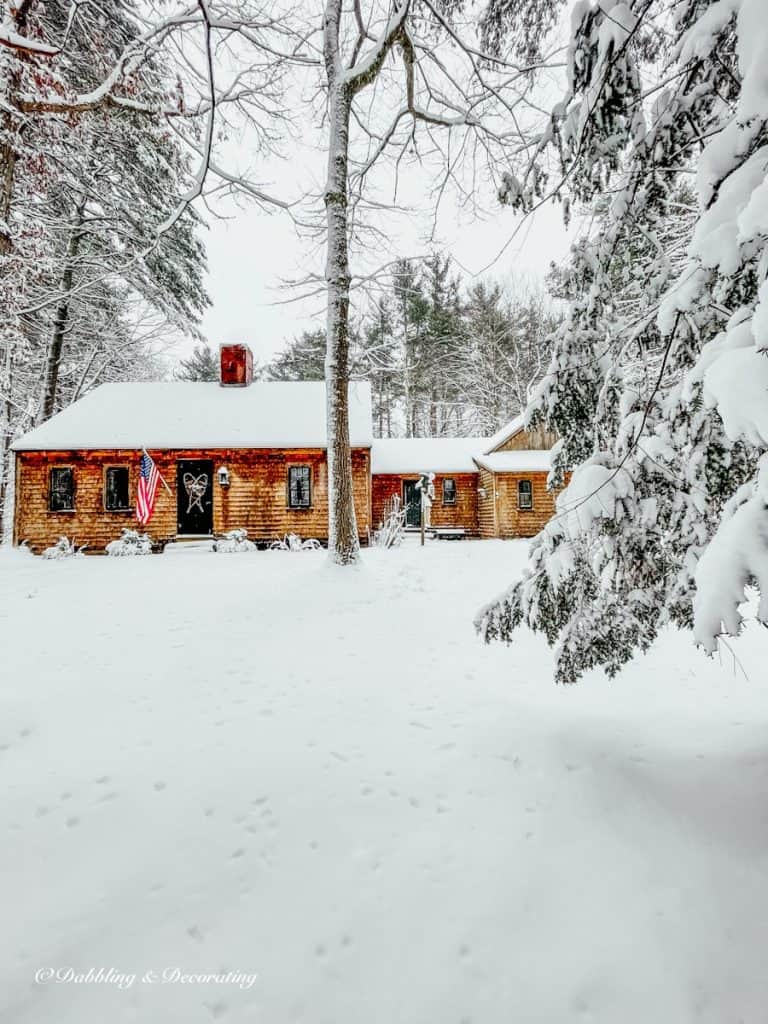 I'm so glad you dropped by today, and if you are new to my blog, welcome! I hope you enjoyed your visit with us here today at our Home in Coastal Maine.
Be sure to also check out our Home in Vermont where we spend our winters skiing and enjoying the Green Mountains.
Please join me as a regular here at Dabbling & Decorating by signing up for my Saturday morning newsletter and never miss an update!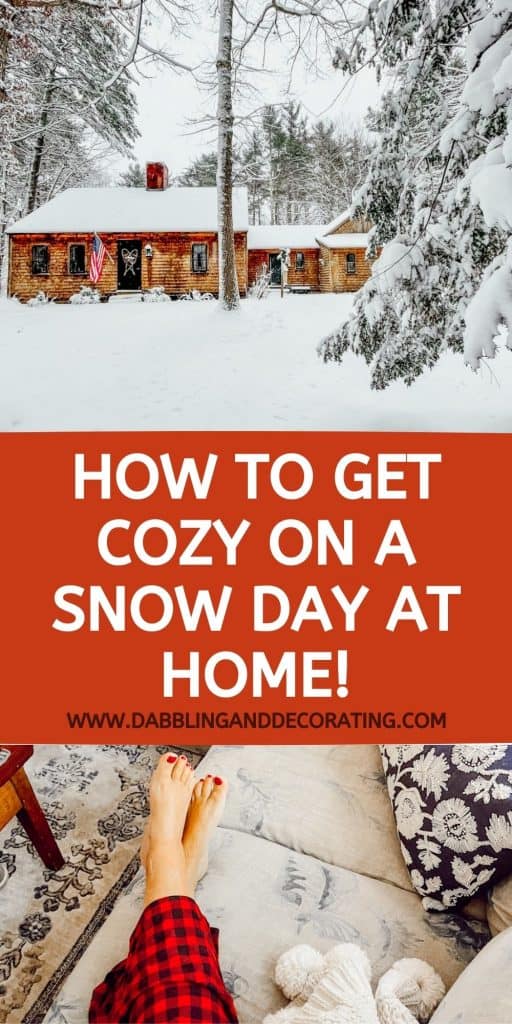 I've created the above custom pin just for this post! Hearing from you makes my day and your comments mean so much to me! Please join me over on Instagram & Pinterest to see more!


YOU MAY ALSO LIKE