Have you ever wondered what a national home magazine photo shoot entails? Tag along with me, behind the scenes with photographers, Gridley + Graves, and Country Sampler Magazine.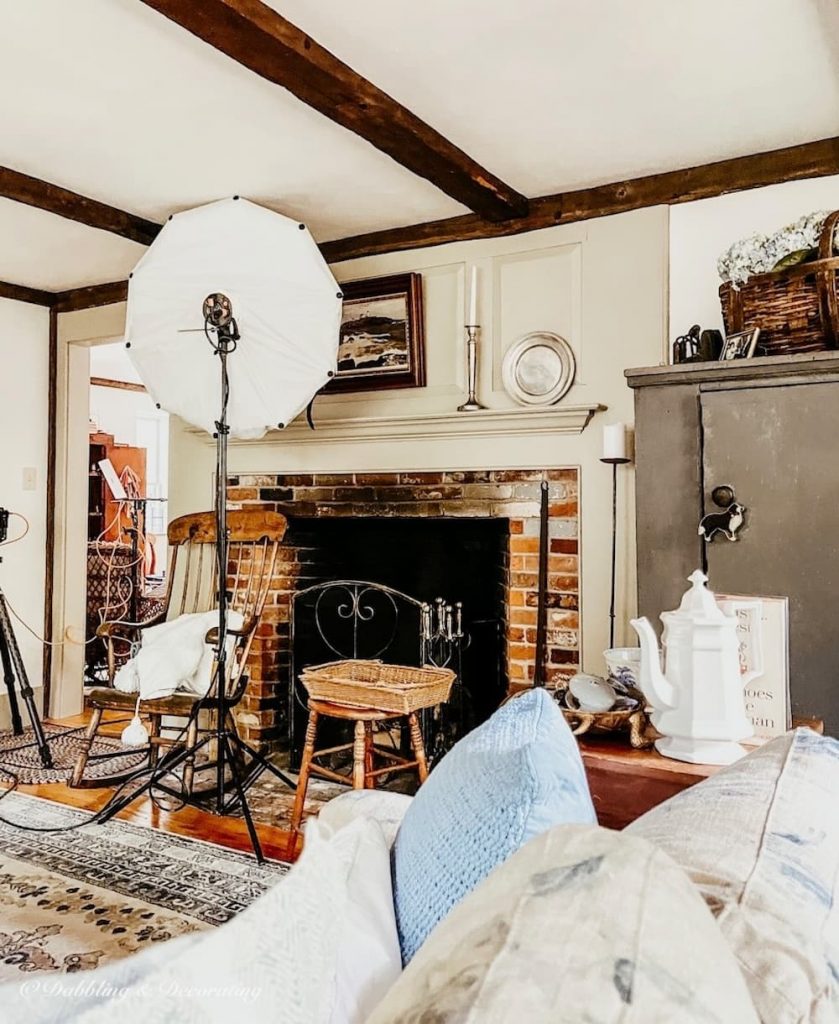 I was first introduced to Country Sampler Magazine a couple of years ago when they featured a few of my flower arrangements in their Romantic Fall Florals article.
The freelance photographer Anne, from Gridley + Graves Photographers, contacted me around this same time and asked if I would be interested in having our home here in Maine photographed for the magazine.
Well of course I would be! But I wasn't ready just yet…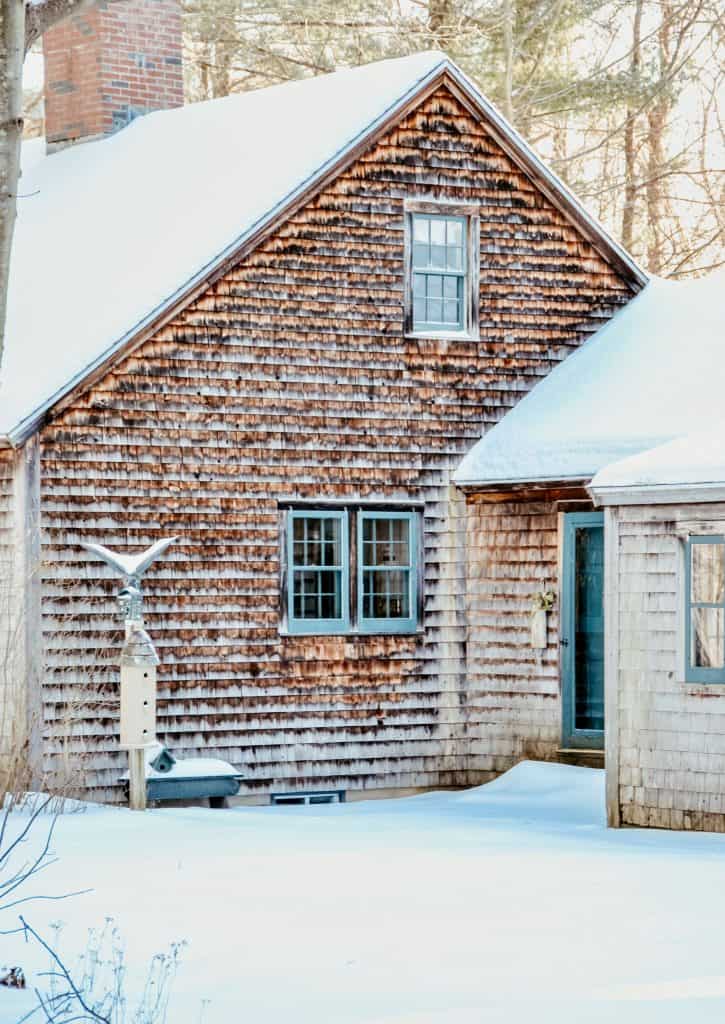 We had just finished the interior renovations on the home and the furniture and appliances we had ordered had all been delayed due to the pandemic. So we had a ways to go before I would really be comfortable sharing our home.
And we still needed to restore the outside cedar shakes and repaint the trim. If you are new to my blog, you may read more about this family home we inherited almost 3 years ago HERE.
Now here we are two years later feeling excited and ready for our first ever national magazine photo shoot with Country Sampler Magazine.
In A Snapshot
The day had arrived and I really had no idea what to expect. But I was getting the feeling that it could be pretty laid back, and not to make too much of a fuss over it. And you know what? I was right…
But of course, I cleaned the house top to bottom.
I hired someone to clean all our windows inside and outside and removed all the window screens. It's amazing how professionally cleaned windows without screens can brighten up your home.
The photographers informed me ahead of time that they would arrive around 9:00 AM and that they would work straight through the day until around 7:00 PM that same evening. They would take interior and exterior shots along with a few portraits of myself and our Berner, Ella.
The photographers would also be bringing all the flowers and food props for styling the photos.
The morning started out with a few exterior shots of the house, our Bernese Mountain Dog, Ella, and myself sitting in the sunroom.
All photos, angles, and styling were copyrighted throughout the day so I wasn't able to take too many behind-the-scenes photos to actually share until the photos are published in the magazine.
Sometime in 2023 or even 2024…
Gridley + Graves Photographers then moved into the interior of the home, styling and photographing each room on their schedule, based on the scouting shots that I had sent over to them. The living room, dining room, kitchen, guest bedroom, and attic bedroom would all be photographed.
My girlfriend, Lisa stopped by with some lunch for us and to check in on all the happenings. We ate lunch in the sunroom, one of the only rooms not being photographed that day.
There really wasn't much for me to do during the day of the photo shoot. The photographers had everything under control and knew exactly what they were doing.
We chatted the day away, hearing all about their adventures and the fascinating people they had met along the way. Anne grew up skiing in Vermont and vacationing in Maine. So there was really so much for us to yap about…
As I mentioned above, our photo shoot was laid back, well organized, and such a pleasant and calming day. There was no need to be nervous or anxious at all.
Once the photo shoot ended, just about 7:00 PM that same evening, Ella took back to her cozy comfy pillow corner on the couch.
Now we eagerly await for the amazing photos that we know Gridley + Graves Photographers took of our home for the pages of Country Sampler Magazine.
As I reflect back on this day, I wonder what my parents would have thought of their home being shot for a national home magazine. I truly believe they would have adored every single second of it. And I don't think Anne and Gary would have left here at 7:00 PM.
I believe they would have all gabbed well into the evening…
Day After Flower Bouquets
We are feeling very blessed today reflecting back on it all.
It's now early August in 2023, and the editor of Country Sampler Magazine called looking for a few snapshots of my parents and the home as they knew it. Ella and I spent the day going through old photos, picking out just the right ones. I can't wait to see the publication now scheduled for the spring of 2024.
I'm so glad you dropped by, and if you are new to my blog, welcome! I hope you enjoyed your visit with us here today at our Home in Coastal Maine.
Be sure to also check out our Home in Vermont too, where we spend winters enjoying the coziness of home in the Green Mountains of Vermont.

YOU MAY ALSO ENJOY