Friends, I fell in love with this adorable little spring garden table that I found on Pinterest and I truly wish I knew whose it was so I could give them proper credit!!  It's just perfect, so I decided to make one for our deck and decorate it with flowers and baskets like this one.  This is not a difficult DIY garden table, however, you will need an electric table saw to cut the boards properly.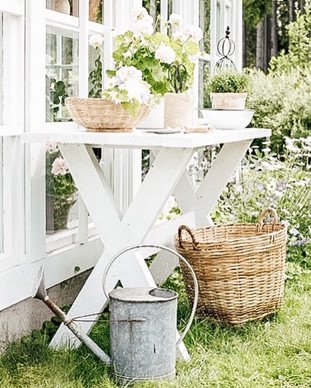 DIY Garden Table
We started by deciding on the size that we wanted this garden table to be.  I chose 3′ feet long x 3′ feet high x 20″ wide.  We then purchased 3 2 x 6 x 10 boards based on our chosen measurements.  About $25.00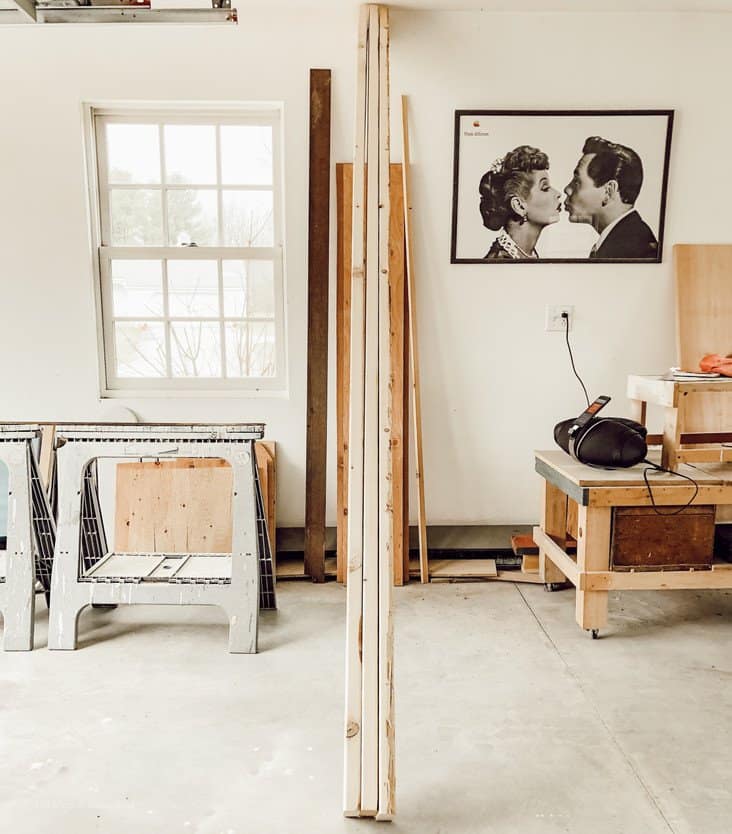 We cut the first board into four pieces that will make the tabletop and sanded them all down. We then decided how far apart we wanted the tabletop boards spaced. You definitely want a gap so that water, etc. can fall thru. We decided a paint stir stick worked perfectly. So we cut up a few and put them between the boards.
Our next step was to place the spaced-out tabletop boards on top of two securing boards and screwed them together with one screw in each tabletop board. Then it's time to put the bottom together. I'm such a visual person so I hope the pictures help. We made this by eye, therefore it's easier to share the photos. We also added the leg bolts to the bottom of each leg for a more secure balance.
Here's the finished grade table prior to painting.  It's super sturdy!  I wasn't worried about the bolts and screws showing, as I always planned to paint over them.
I painted the garden table a Navajo eggshell white with paint I already had. This garden table will actually reside on a covered deck so using interior paint was fine for this table. However, you may want to use exterior paint.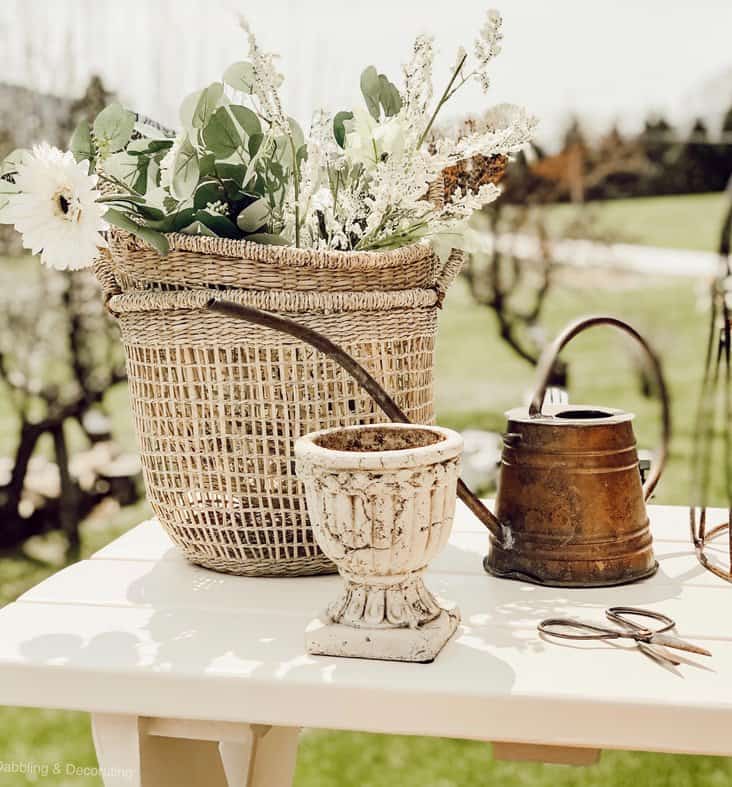 You may also appreciate these 16 Easy Spring DIY Ideas You Can Start Today!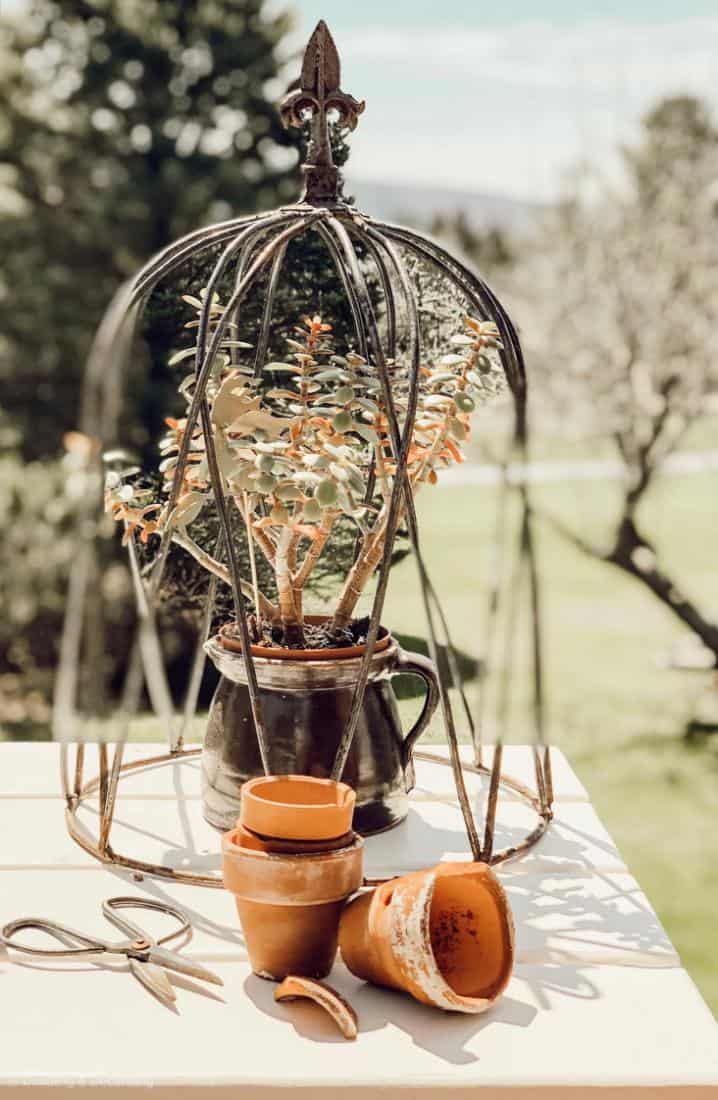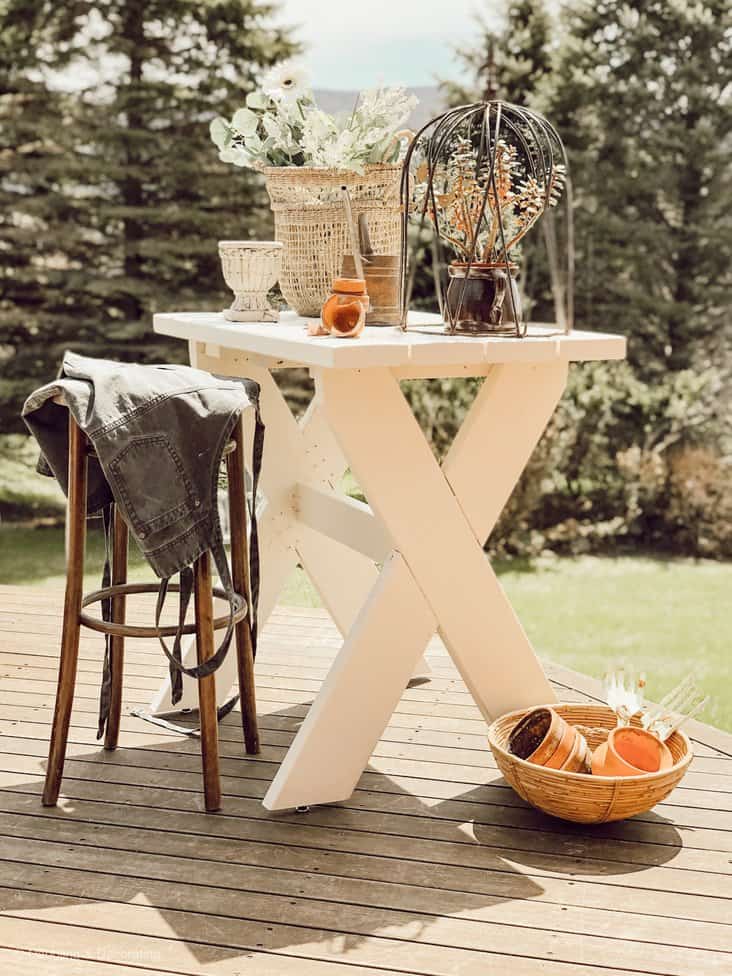 You may also like this Mobile DIY Coffee Table we made out of old pallets!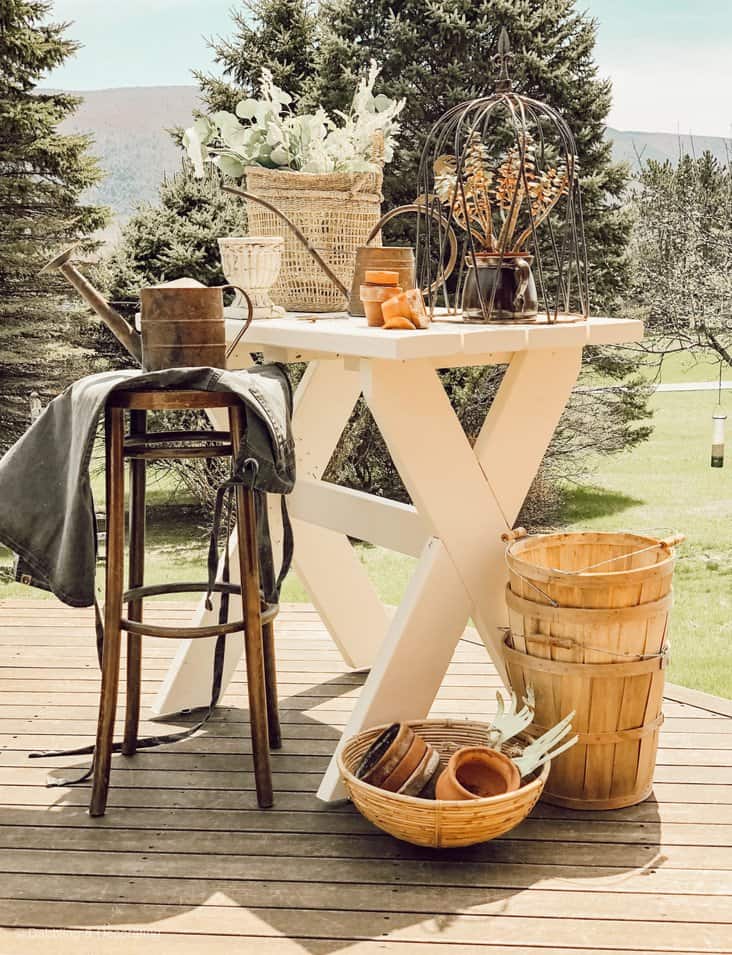 You may love seeing this little Outdoor DIY Planter Shelf made from an old schoolhouse desktop.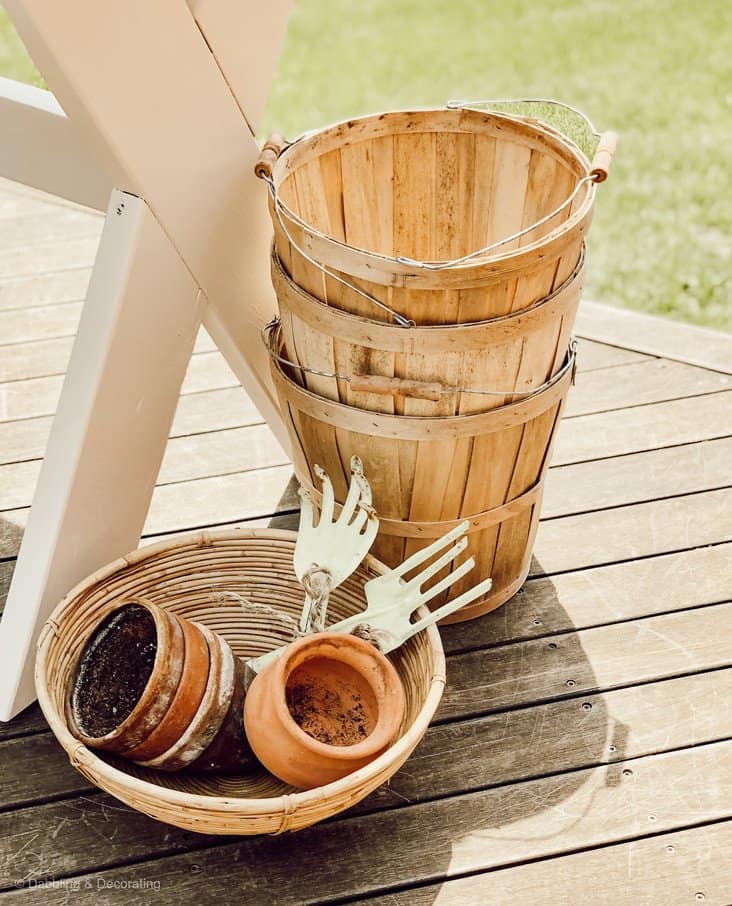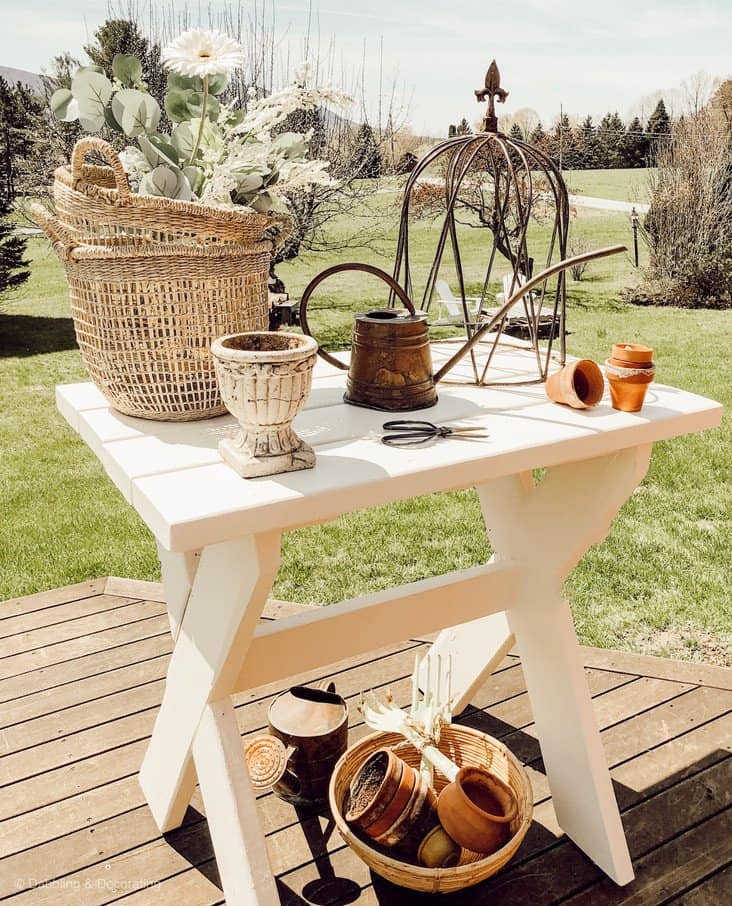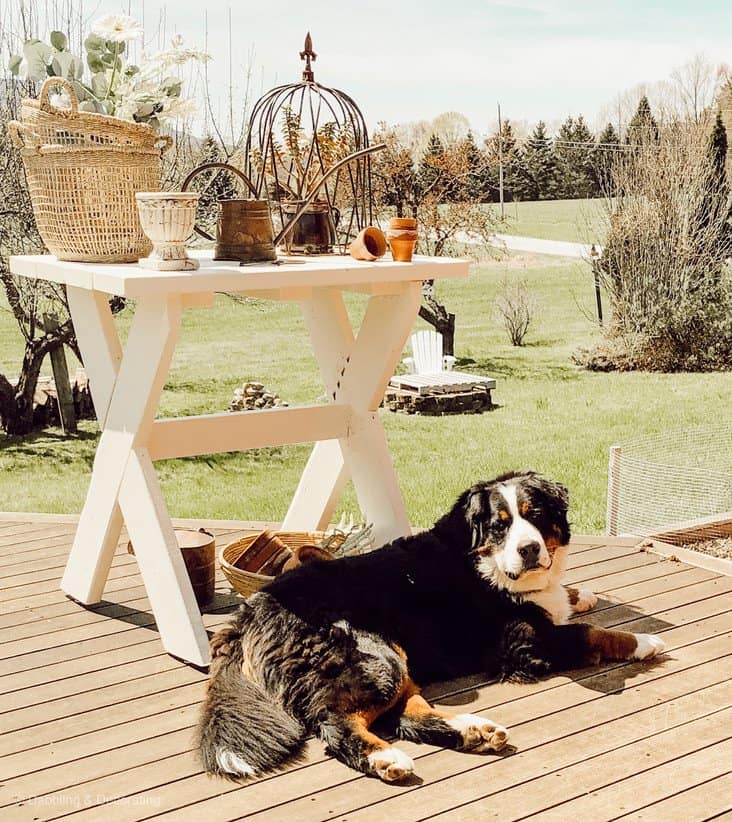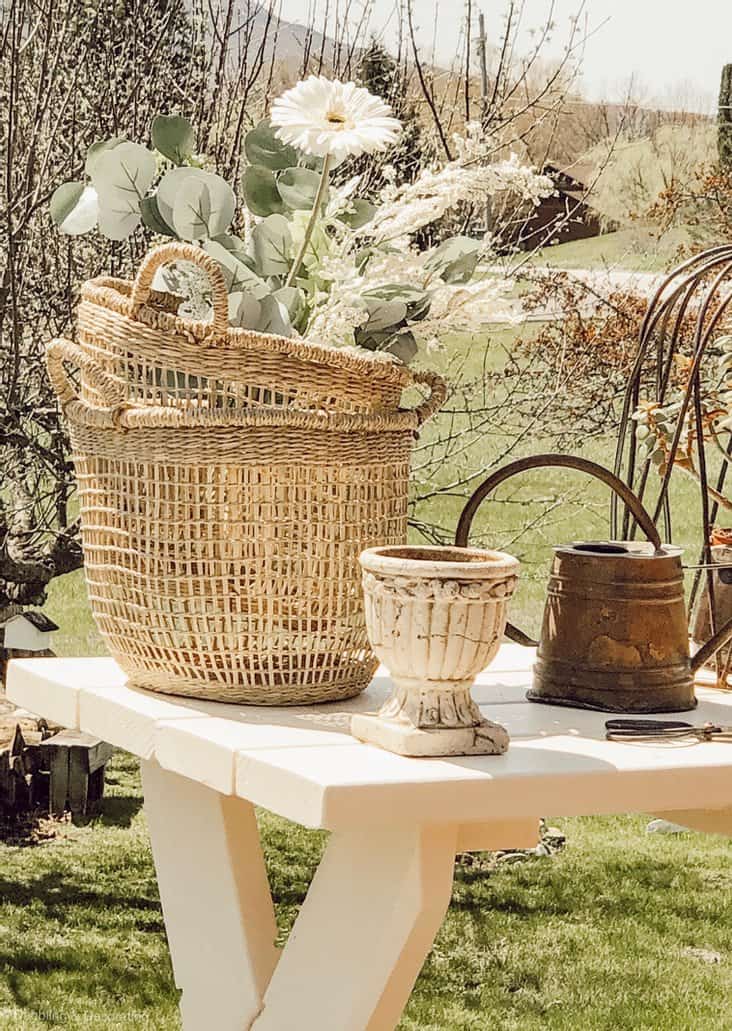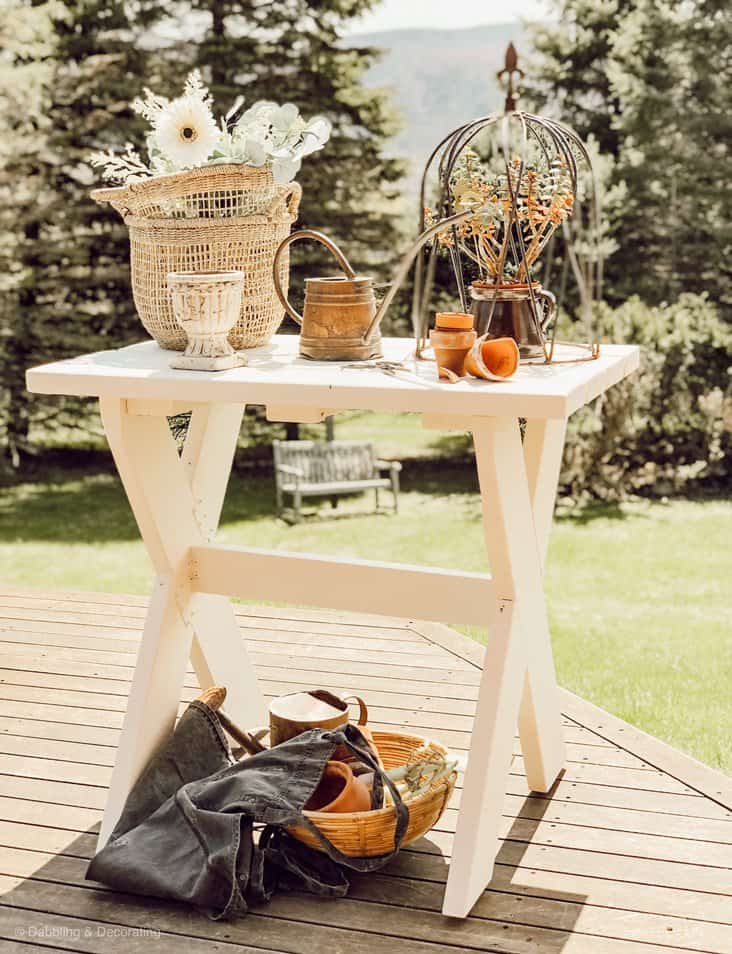 And I know you will love this ADORED ONE-OF-A-KIND HANDMADE BIRDHOUSE RESTORED.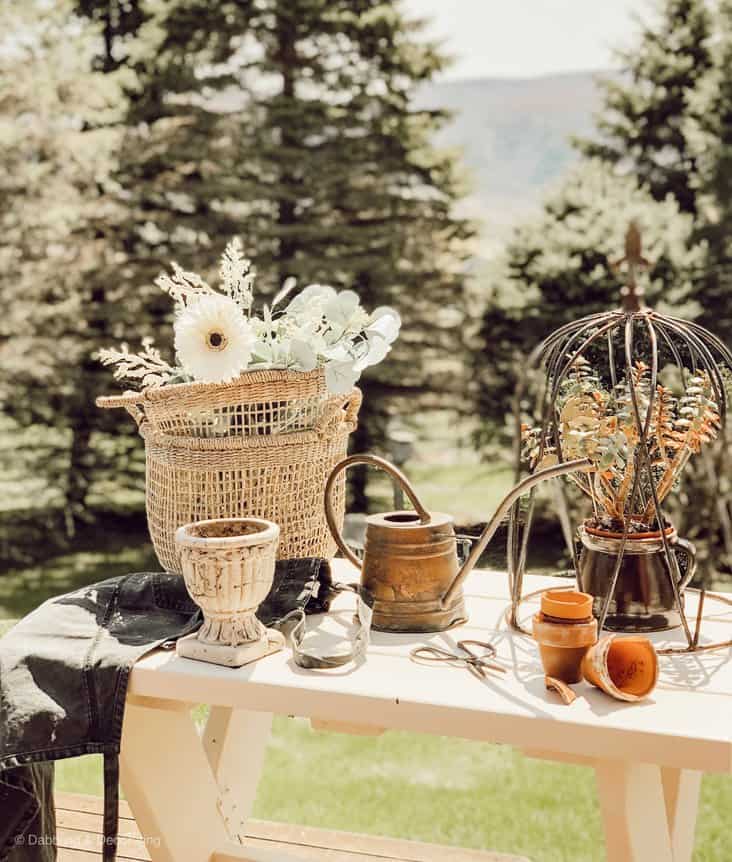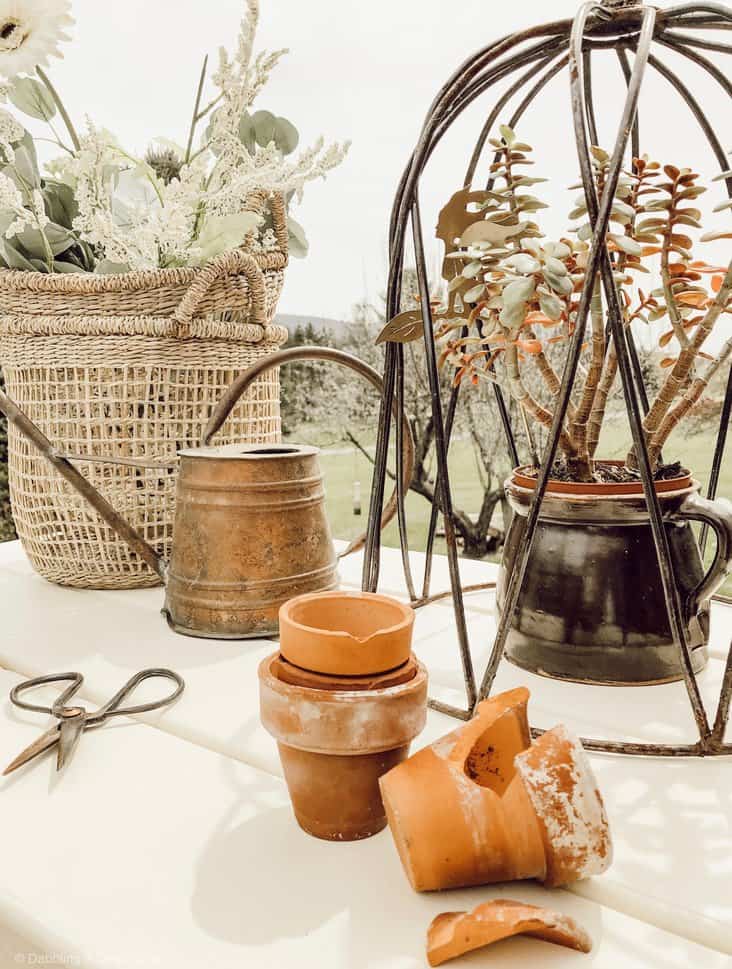 I'm so glad you dropped by, and if you are new to my blog, welcome! I hope you enjoyed your visit with us here today at our Home in Vermont.
Be sure also to check out our Home in Coastal Maine where we spend summers and weekends when we are craving a walk on the beach or a visit with old friends.
I've created the above custom pin just for this post! Hearing from you makes my day and your comments mean so much to me! Please join me over on Instagram & Pinterest to see more!
YOU MAY ALSO LIKE