The weather in New England, what do they always say? "Wait 5 minutes and it will change"! Mark Twain was often credited with originating this saying, did you know that? Well, it's been a very wet summer around here and our outdoor time has been really limited because of it. But I had some friends visiting from out of town and I really, really wanted to have them over for a backyard lobster dinner, rain and all! And as the saying goes, wait 5 minutes and the weather may change, well it did! I hope you enjoy our quick and easy outdoor rainy day lobster table setting that we thoroughly enjoyed.
We had an amazing time too!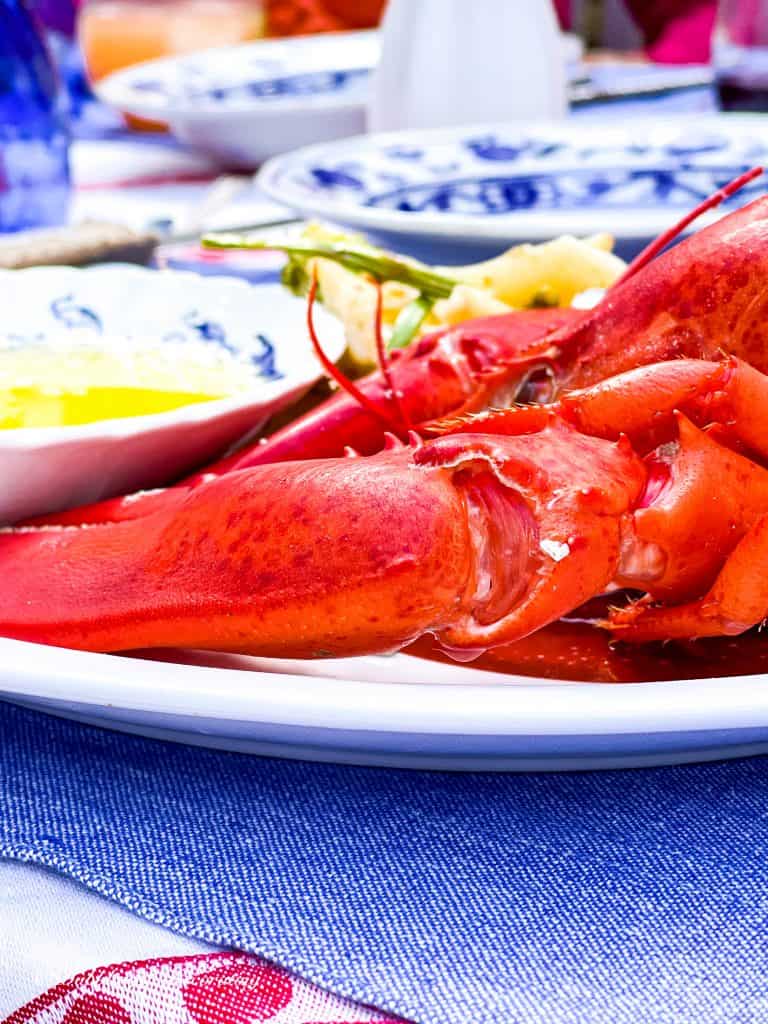 This post may contain affiliate links which won't change your price but will share some commission."

Almost everything on our lobster table I found "Thrifting with the Gals".
I'm so happy to be able to sit with friends again. I missed it so much.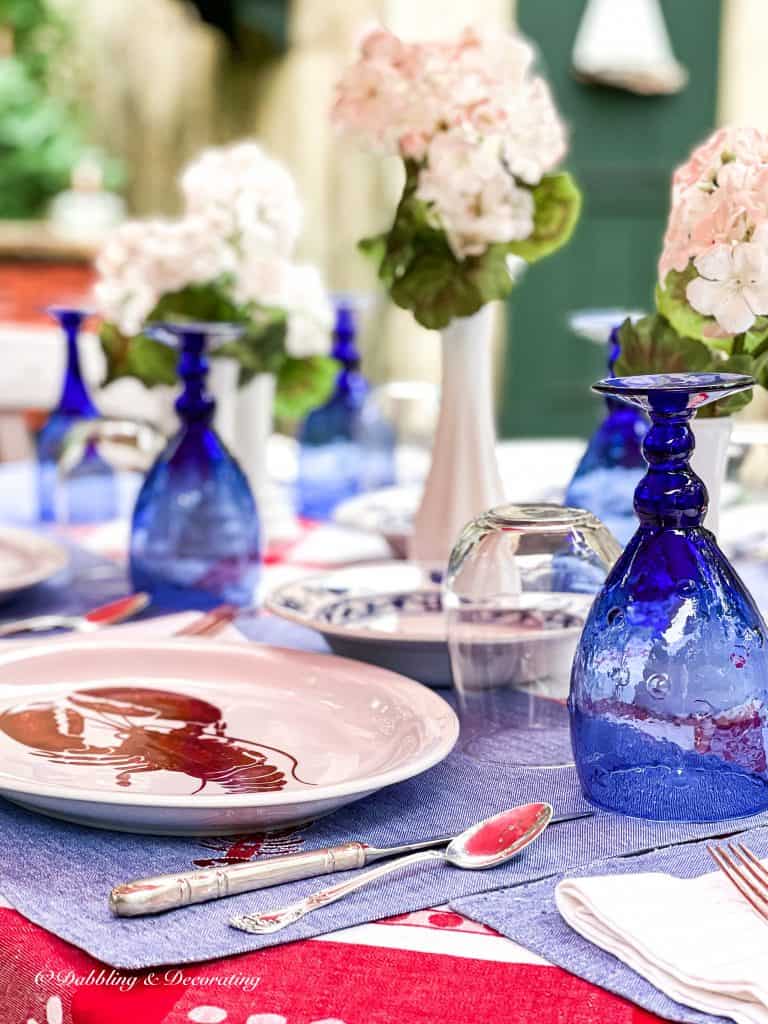 Around the corner from us is the best lobster pound, Southern Maine Lobster Pound. We order lobsters ahead of time and pick them up all cooked and ready to eat. They'll ship directly to you too!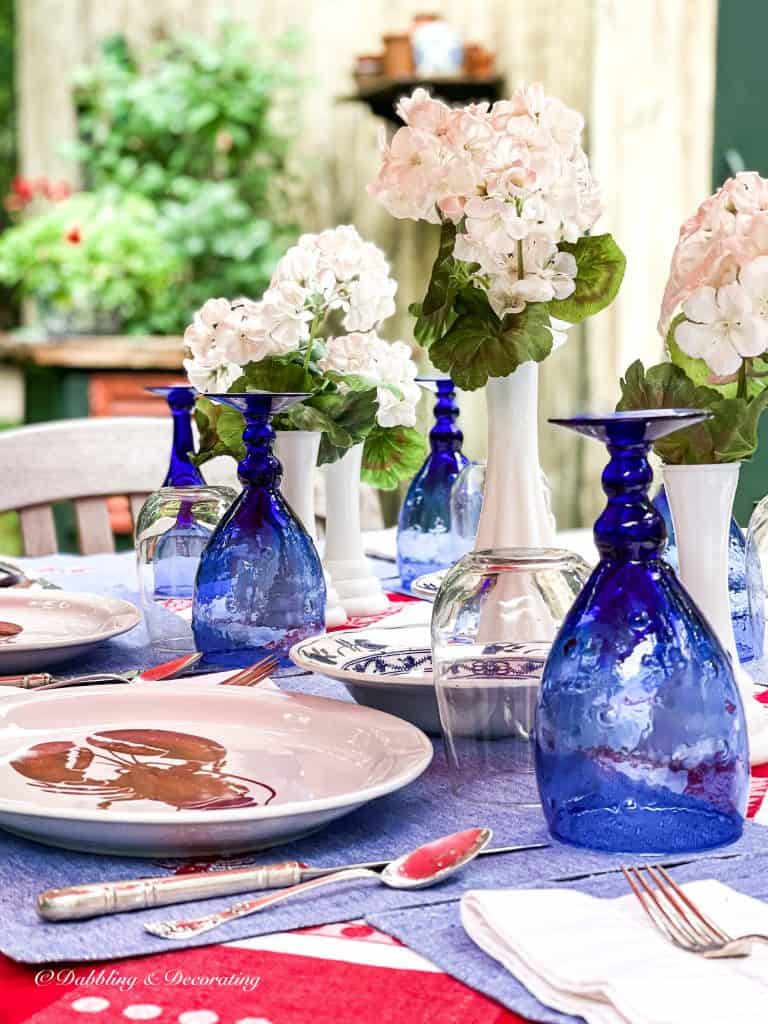 Red, white, and blue was the color theme for this lobster table setting. It just screams summertime to me in all its glory.
A red checkered table cloth layered with a vintage blue thrifted tablecloth serves as this table setting's foundation.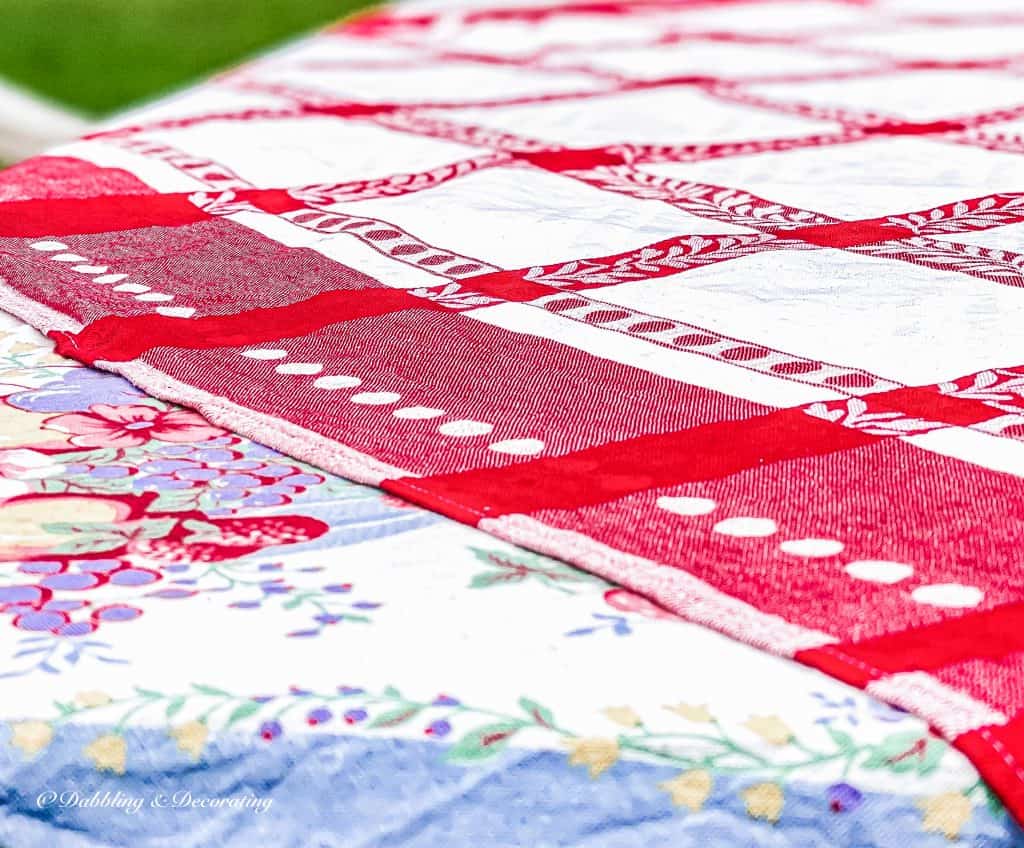 My mother's sterling silverware displays its love in the adorable lobster silverware pouches made by Cutlery Couture.
You may also enjoy How to Fashionably Bring Your Dining Room Outside This Summer.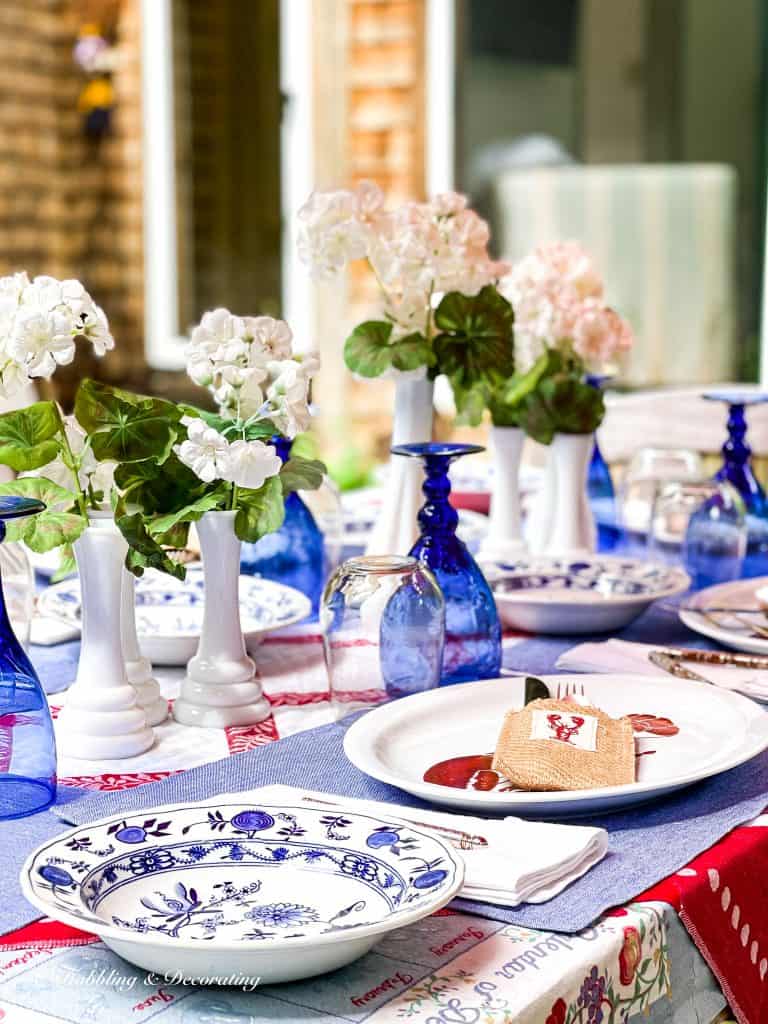 Thrifted milk glass vases serve as the centerpiece with some faux geraniums that I had on hand. Since it's been raining so much here they were a practical fit for today.
You may also enjoy this Authentic Maine Lobster Themed Table Setting in our main dining room.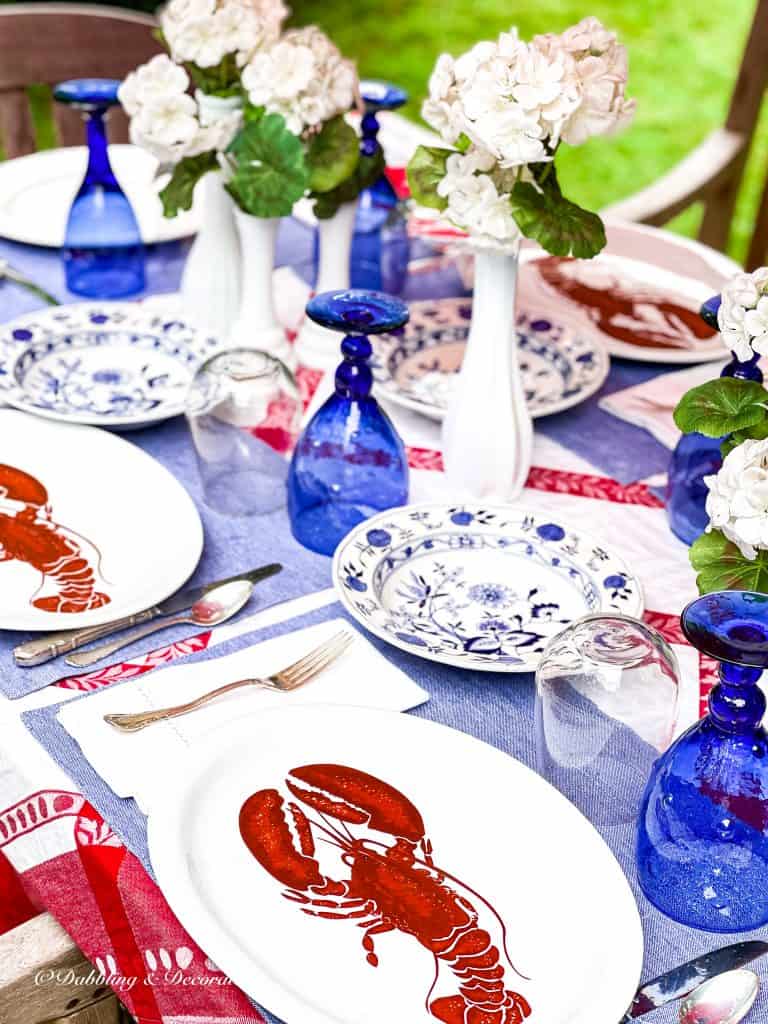 The lobster plates I found at the Christmas Tree Shops a few years back.
I love pairing them with my thrifted blue cobalt glassware and this blue water bottle.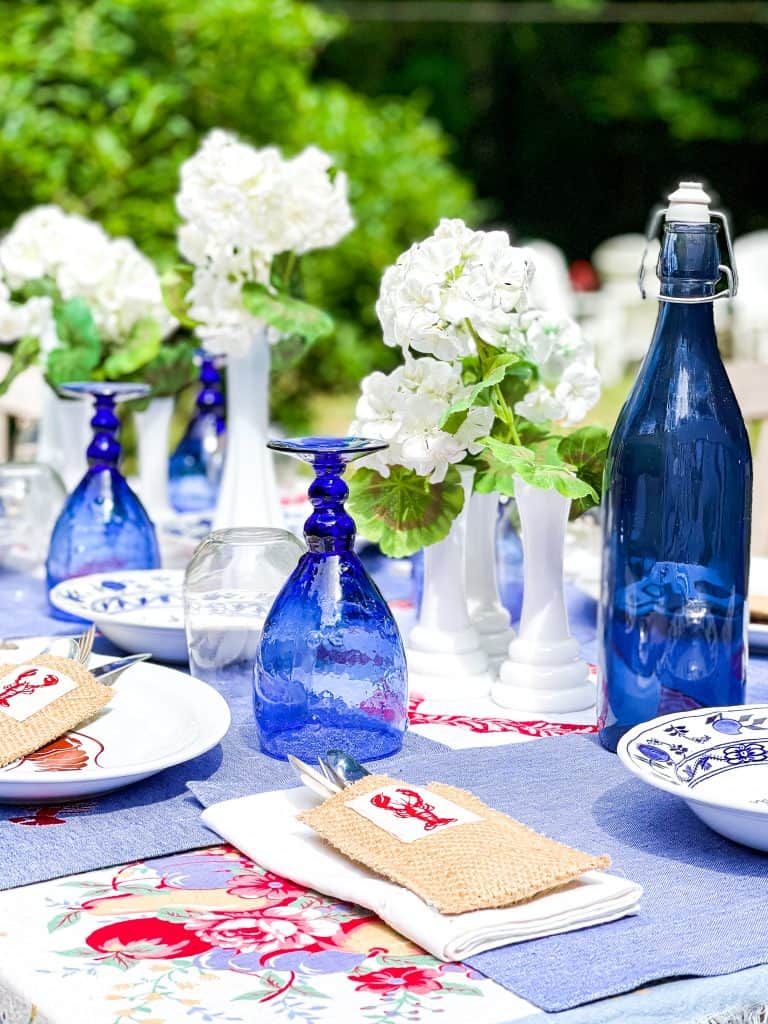 The weather ended up cooperating for us too. It cleared up about an hour before everyone arrived, and started up again after everyone left…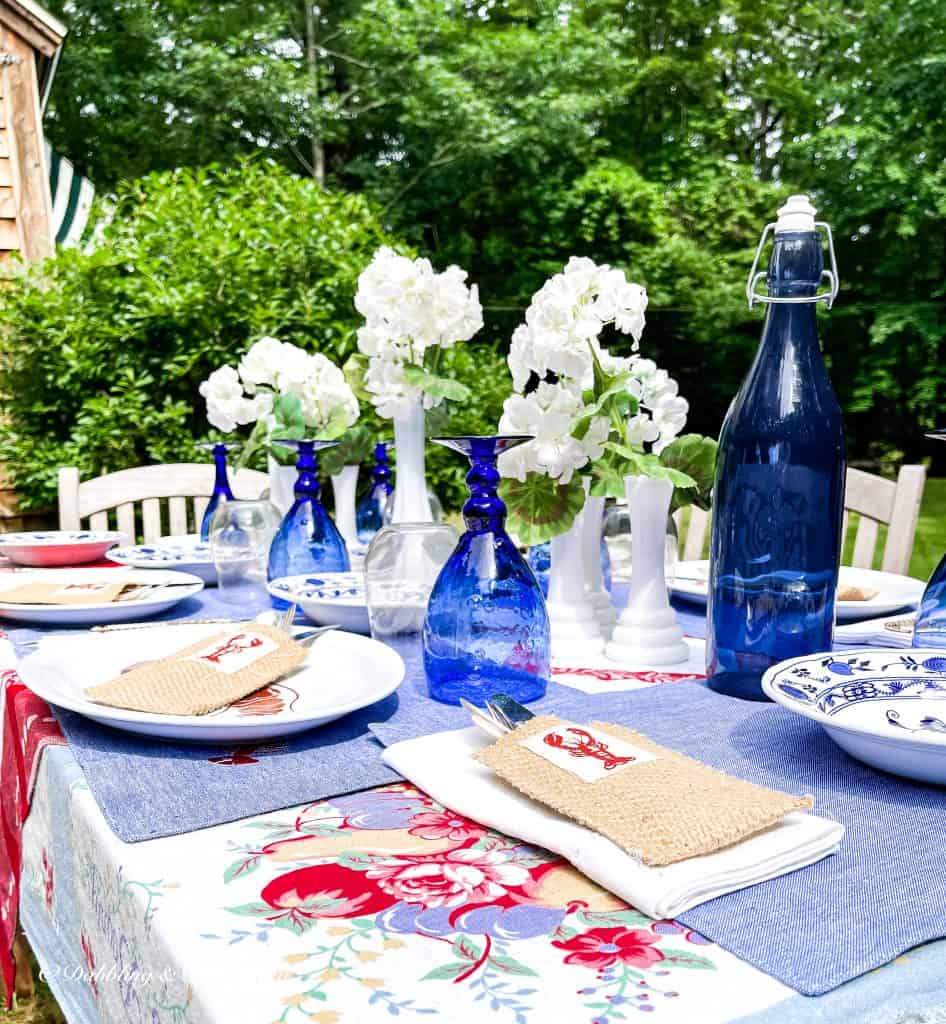 You may also enjoy the post, Entertain with Red, White, and Blue! Easy Summer Table Trimmings.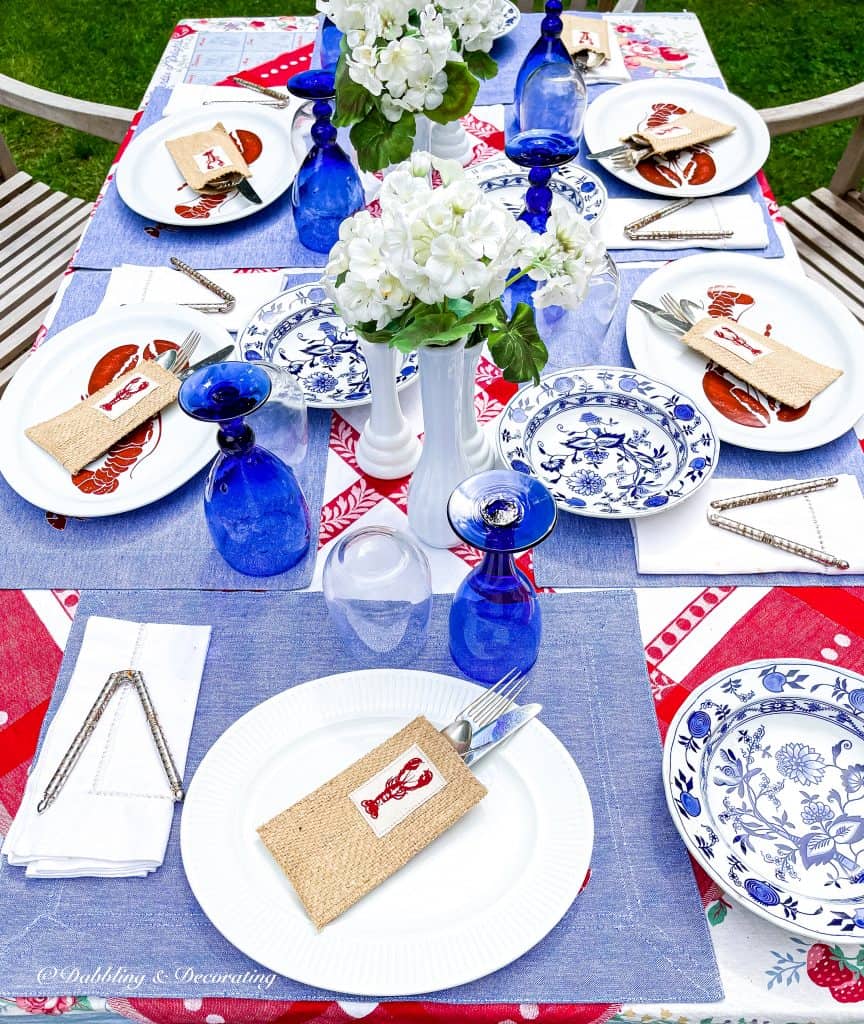 I think everyone had a really good time catching up, eating soft shell lobsters, drinking libations, and we laughed a lot! We are all old friends from high school.
I share all about our family's coastal Maine heritage here!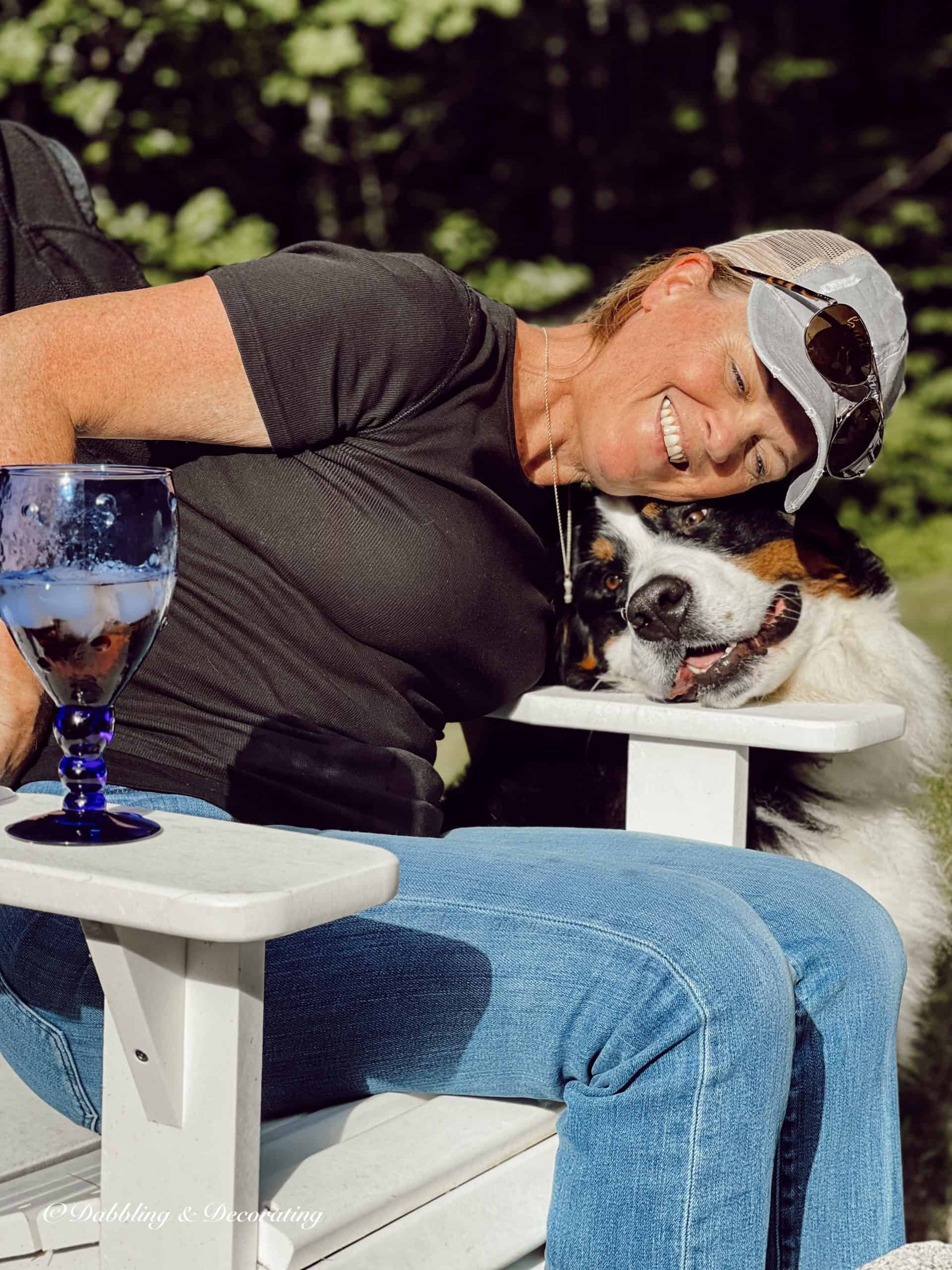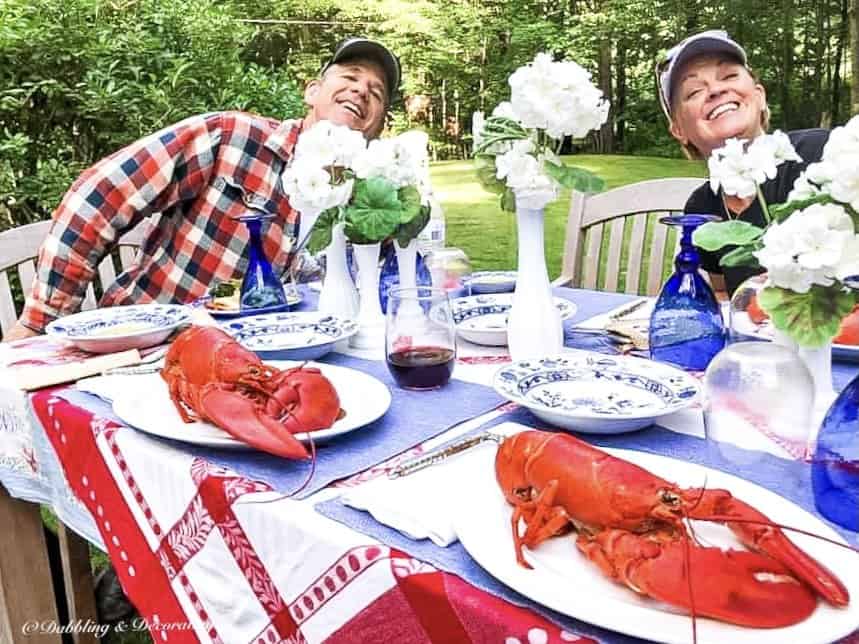 Here's another simple summer lobster tablescape you may enjoy.
Order your own authentic Maine Lobster delivered directly to your doorstep and save 5% with the coupon code DABBLINGDECORATING from my friends over at Overnight Lobster.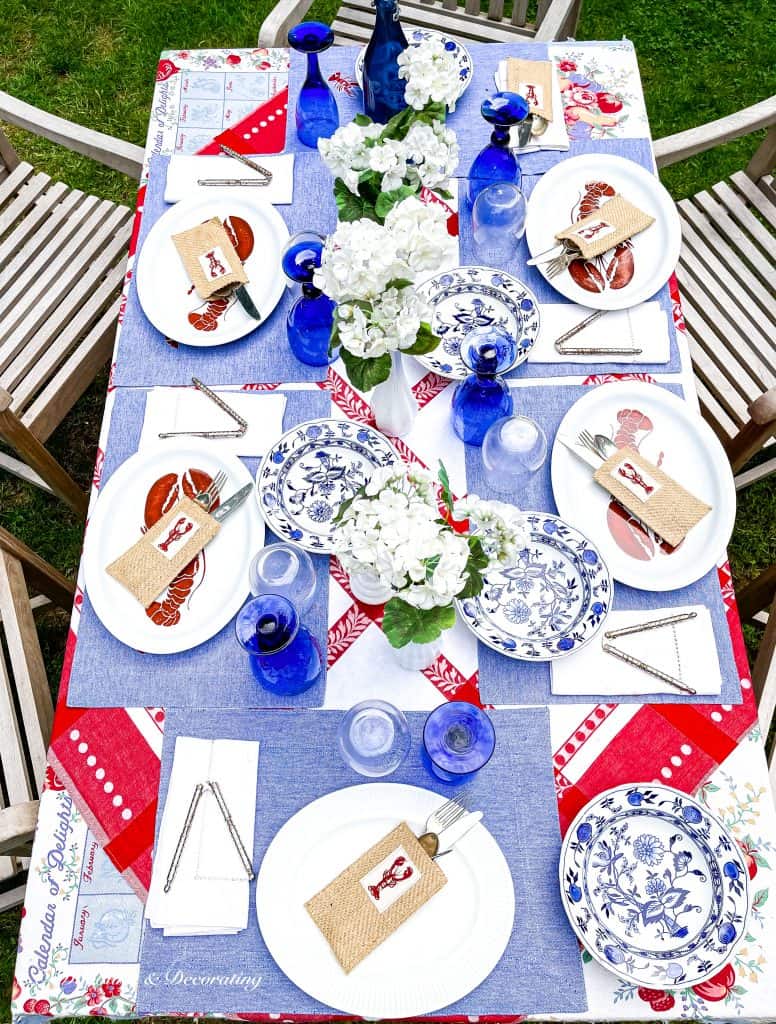 I'm so glad you dropped by, and if you are new to my blog, welcome! I hope you enjoyed your visit with us here today at our Home in Coastal Maine.
Be sure to also check out our Home in Vermont too, where we spend winters enjoying the coziness of home in the Green Mountains of Vermont.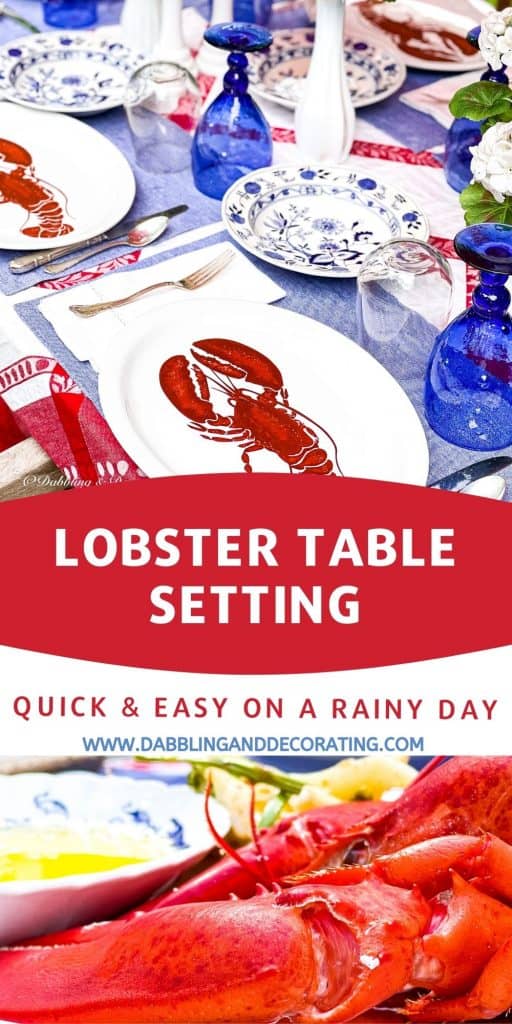 I've created the above custom pin just for this post! Hearing from you makes my day; your comments mean so much to me! Please join me over on Instagram & Pinterest to see more!
YOU MAY ALSO ENJOY