After an early and rainy spring day visit to Snug Harbor Farm in Kennebunk, Maine, I found the inspiration for this simple outdoor DIY planter shelf to display a terracotta pot collection that my mother had collected over the years here at our home in Coastal Maine.
Children's Wooden Desktop
Sage Farms Antiques in North Hampton, New Hampshire was having one of their weekend pop-up shows, which I would never miss! There I found this vintage children's desktop for $12. I instantly thought it would be perfect for creating an outdoor DIY planter shelf for the side of the garage.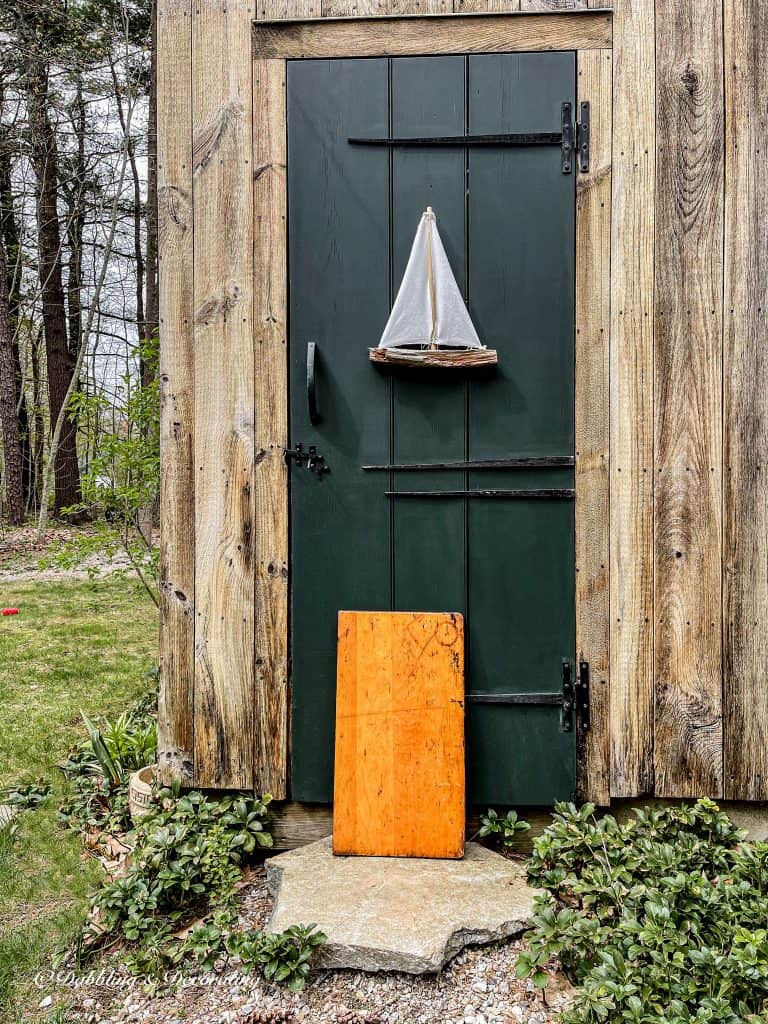 Shelf Brackets
I picked up a couple of these wooden shelf brackets at our local hardware store and painted them each Essex Green, which matches the house trim that we painted the home in Maine last year.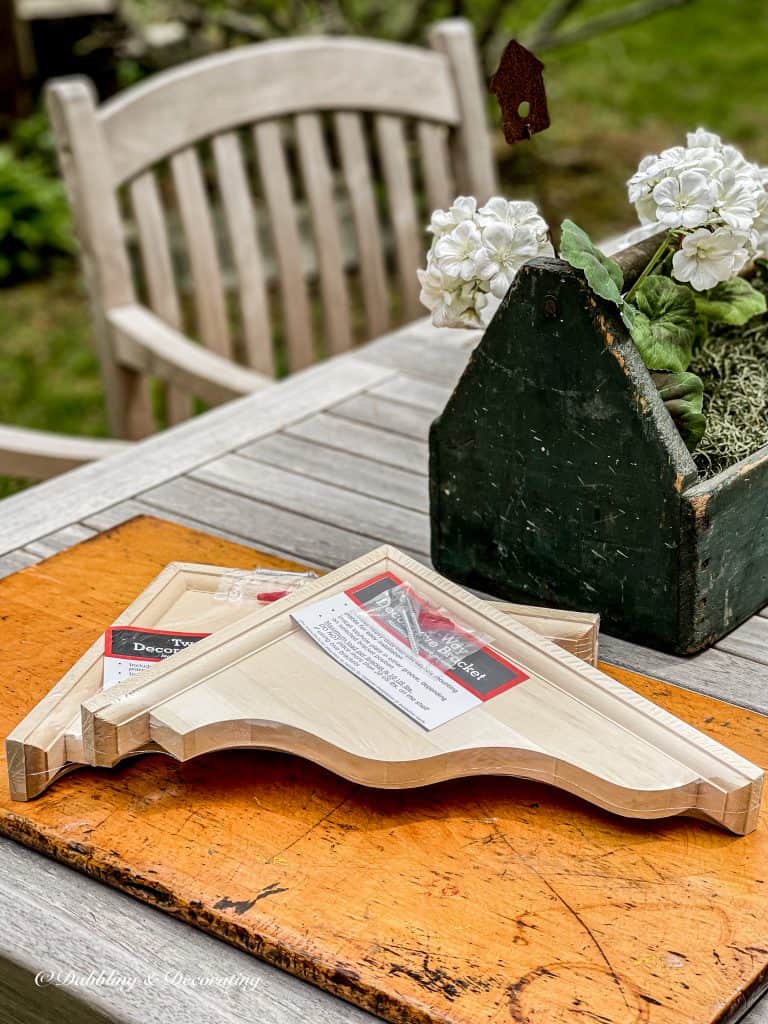 How to Hang Shelf Brackets
We measured the shelf to where we wanted it to hang. Then drilled each screw that came with the brackets into place. Now the brackets simply attach and hang onto the screws on the wall creating the foundation for this outdoor shelf.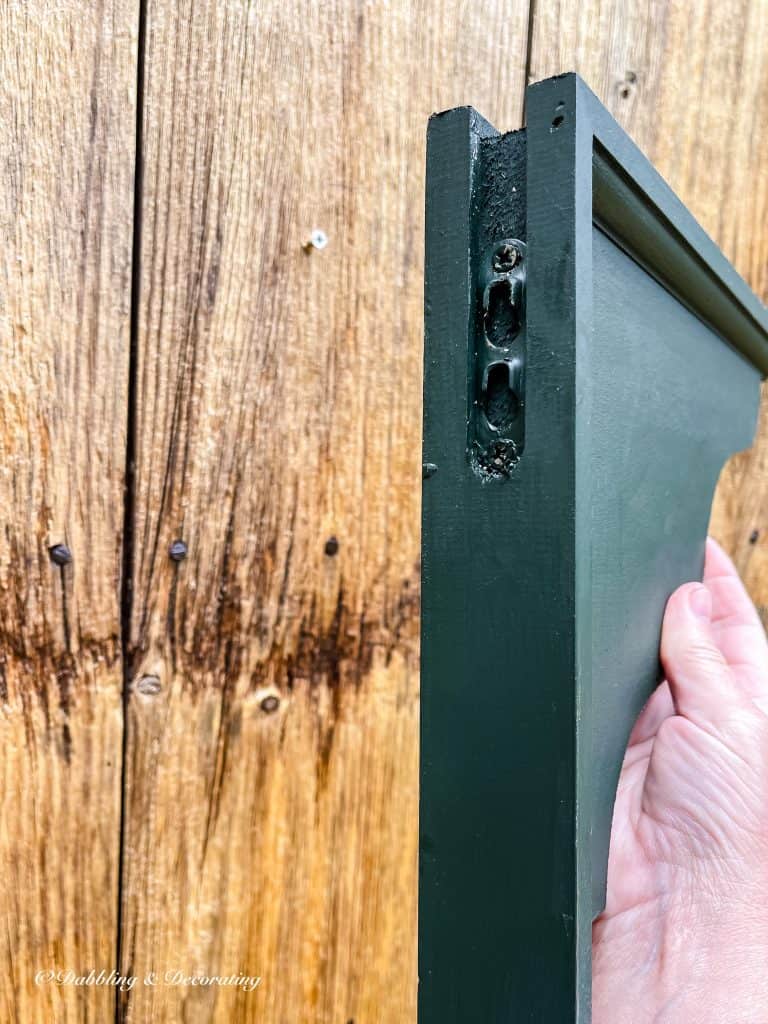 You may also enjoy this post, 15 Cool DIY Projects to Start this Summer.
Planter Shelf
After the shelf brackets are hung, we simply rested the children's wooden desktop on top of the brackets. You may easily screw or nail on the top too. We chose not to as the top rested on our shelf brackets pretty sturdy.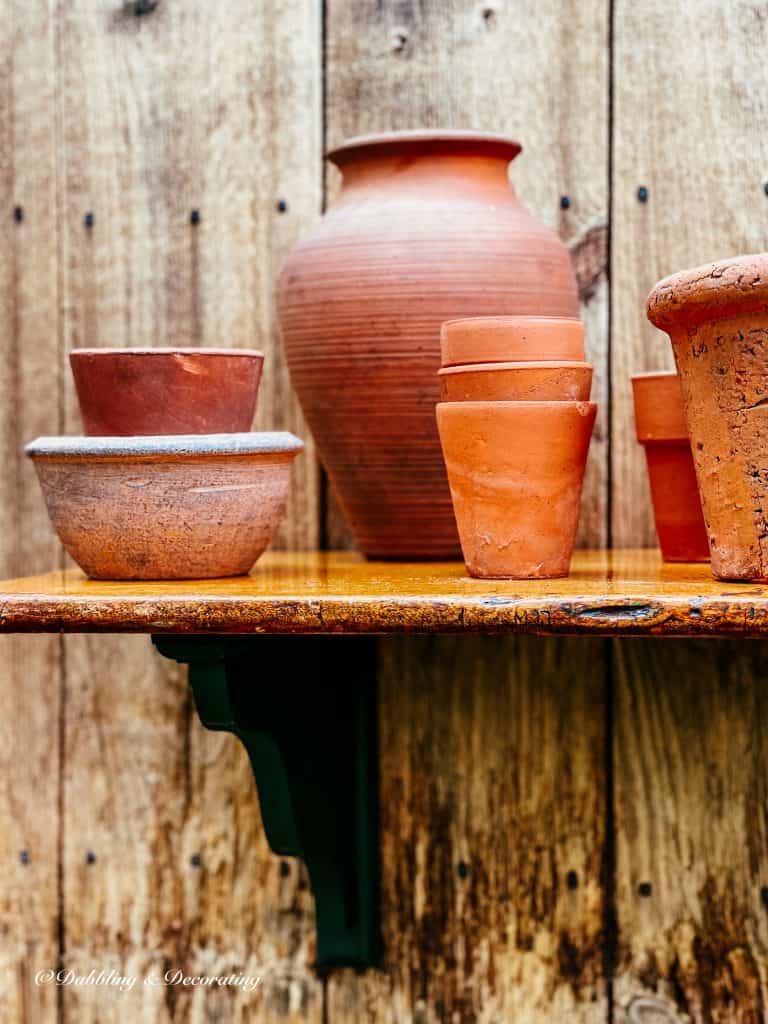 I added my mother's collected chippy terracotta pots that I have been crushing on this year, and I can't wait to decorate this shelf more throughout the summer. This is such a simple and beautiful way to display those old planter pots.
Check out how I also decorated with terracotta pots in our sunroom in Maine and on our vintage mantel in Vermont! And if you enjoyed this you may also like the DIY Grilling Station we made last year out of old shutters and barn wood!.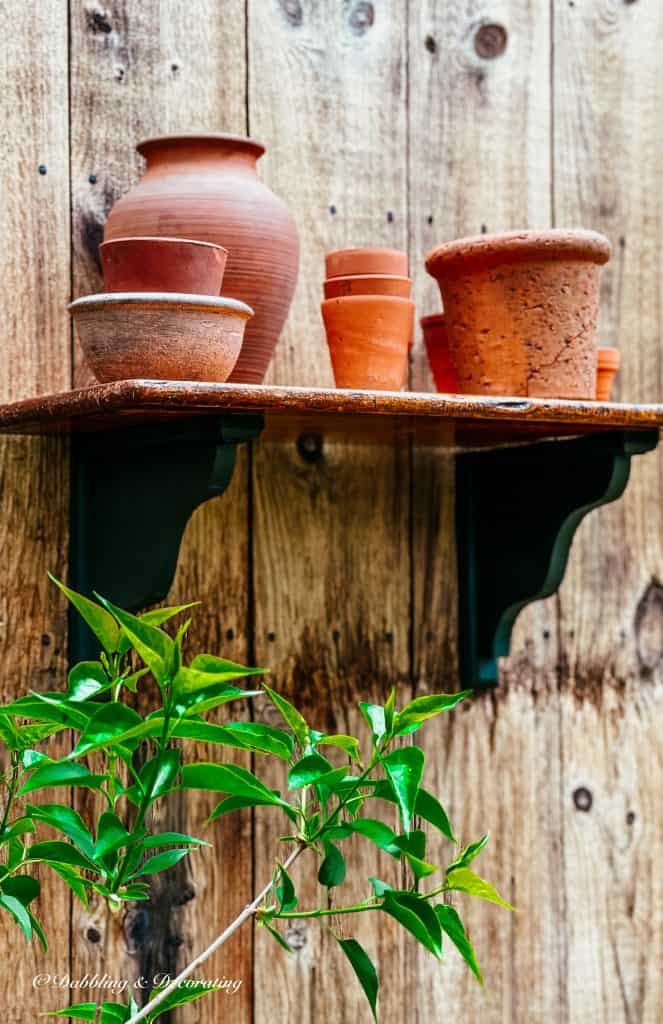 You may also appreciate 16 Easy Spring DIY Ideas You Can Start Today!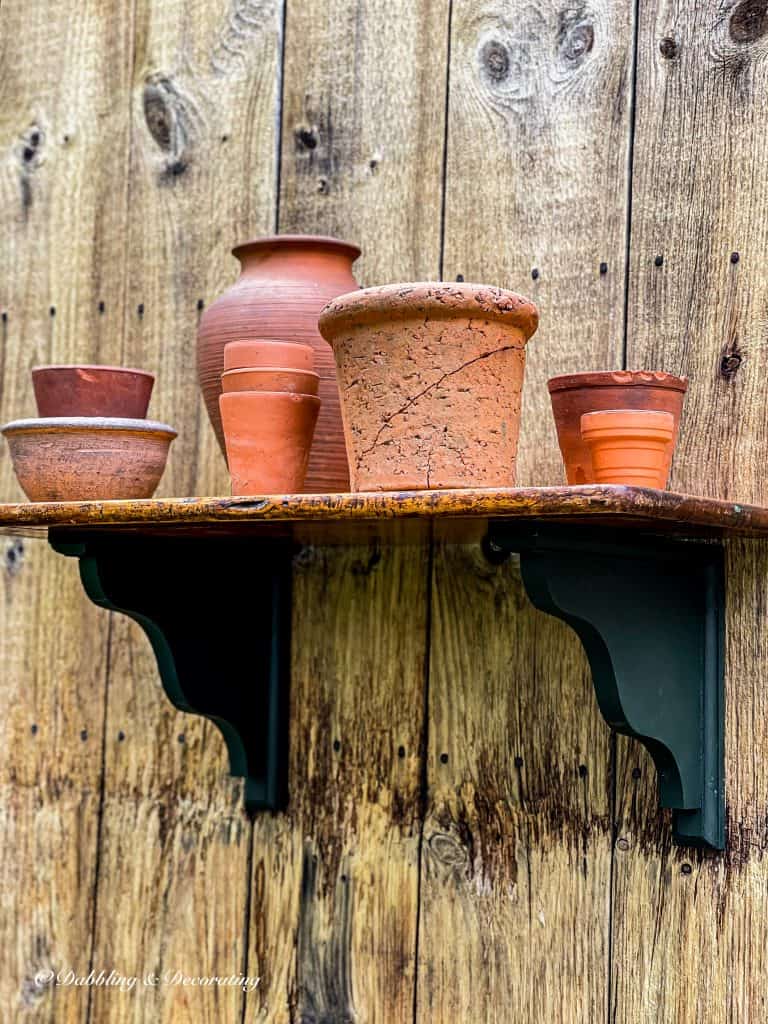 You may also enjoy the post, Adored One-of-a-Kind Handmade Birdhouse Restored.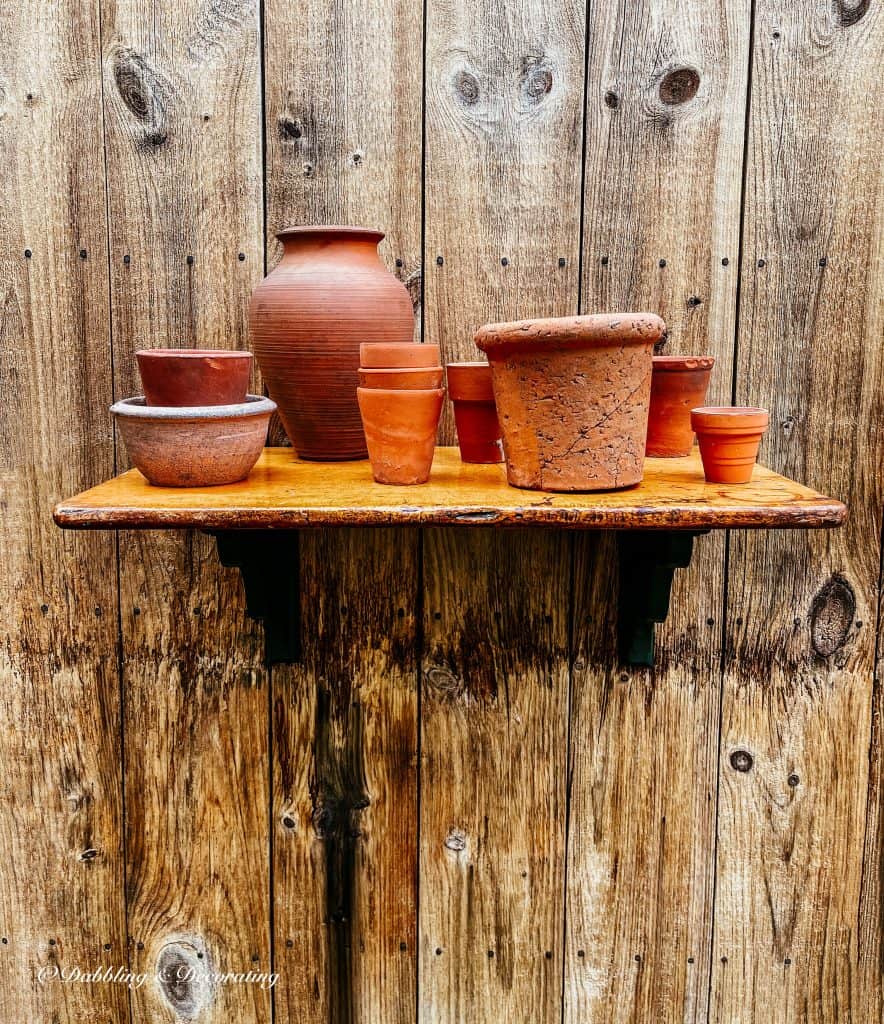 I'm so glad you dropped by, and if you are new to my blog, welcome! I hope you enjoyed your visit with us here today at our Home in Coastal Maine.
Be sure to also check out our Home in Vermont too, where we spend winters enjoying the coziness of home in the Green Mountains of Vermont.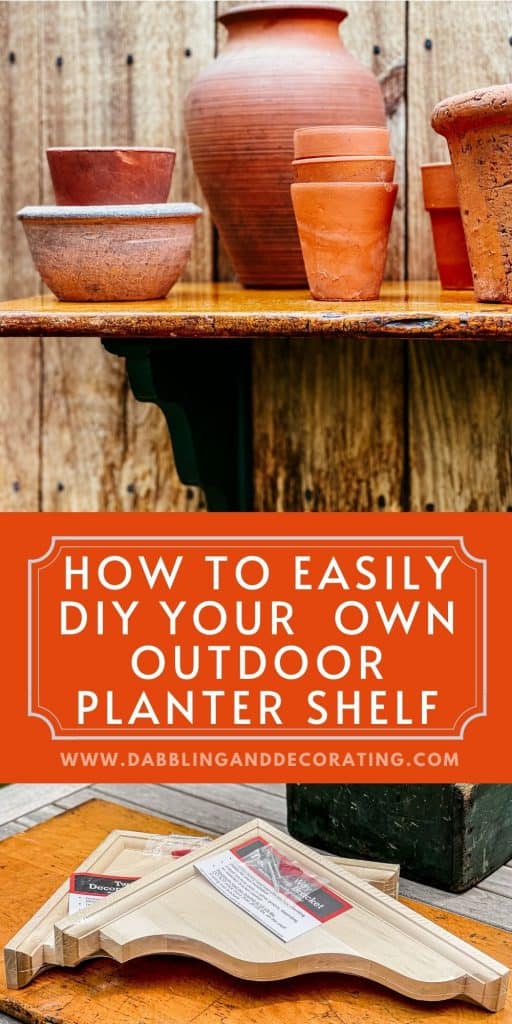 I've created the above custom pin just for this post! Hearing from you makes my day too~ Your comments mean so much to me! Please join me over on Instagram & Pinterest to see more!
YOU MAY ALSO ENJOY