Do you have a Trader Joe's where you live? We don't have them in Vermont and I have always wanted to check out their florals that I hear so much about. Yesterday I had the opportunity to check out their Portsmouth, NH store. And they did not disappoint!! These super large snowball white hydrangeas were right at the entrance to the store.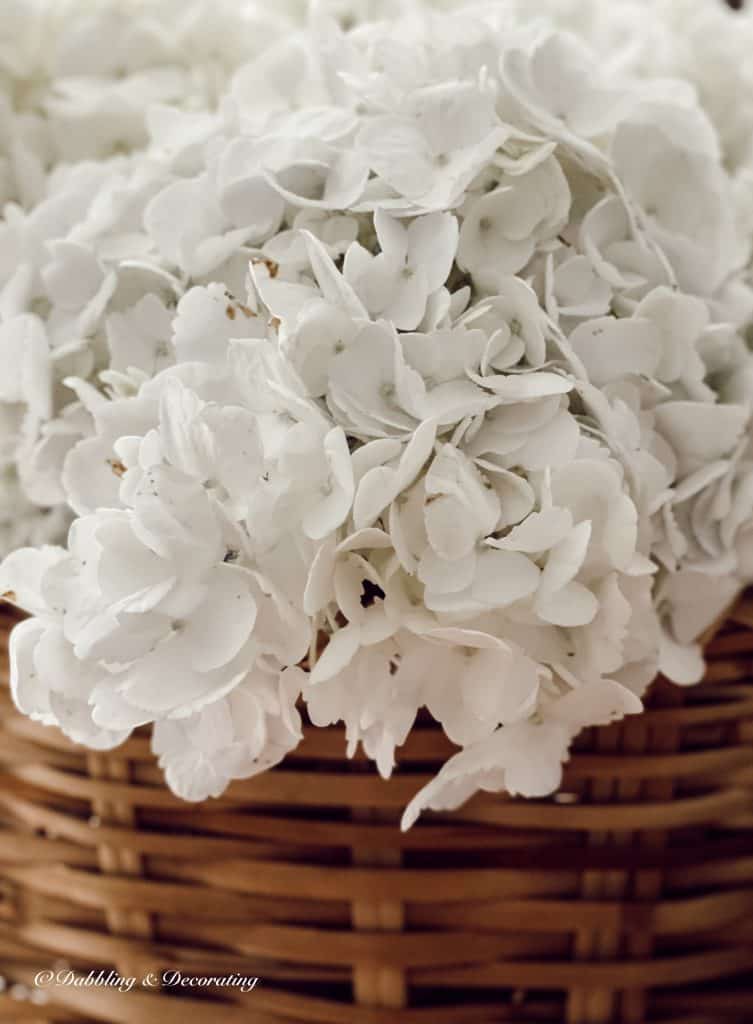 And WOW are they amazing! I bought 10 amazing blooming stems.
When I got home I grabbed my favorite thrifted basket and an old tattered flag…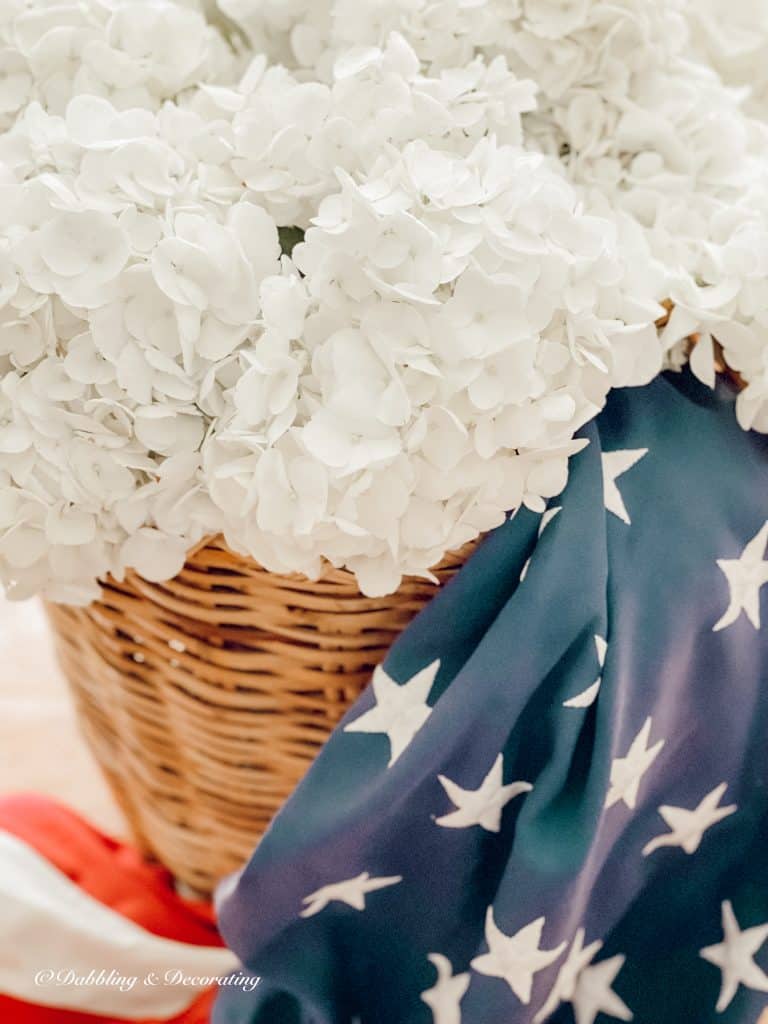 And created this patriotic basket full of hydrangeas for our dining room centerpiece for going into the 4th of July weekend.
You may also enjoy these SIMPLE VINTAGE AMERICANA PORCH TABLE IDEAS.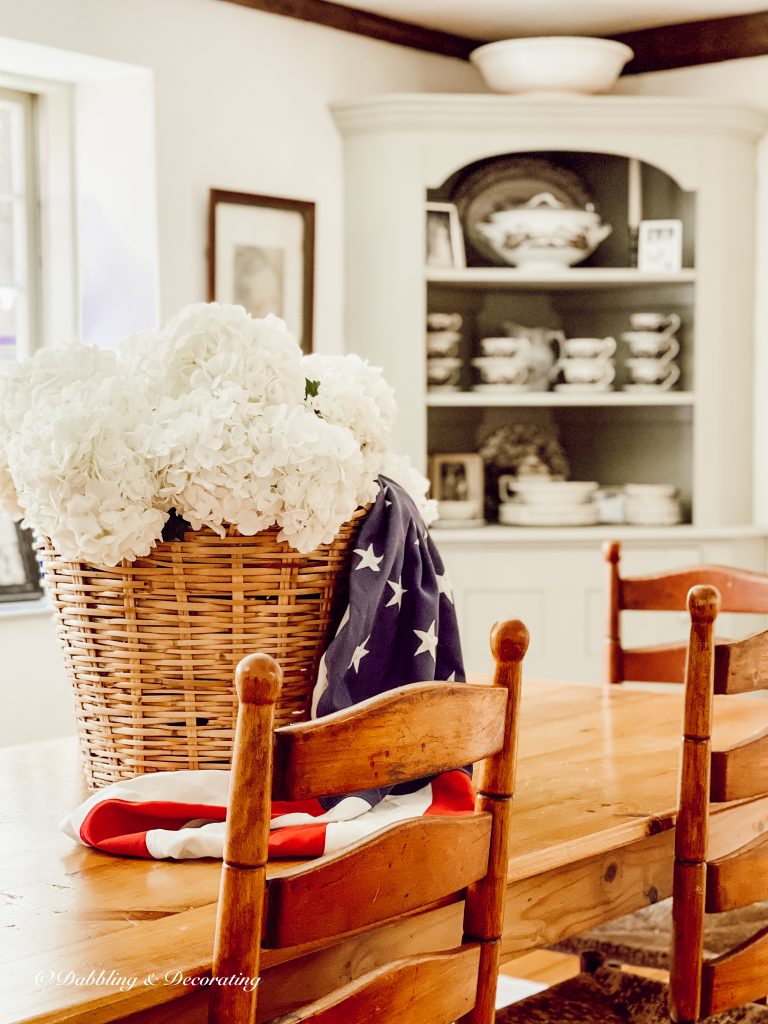 This post may contain affiliate links which won't change your price but will share some commission."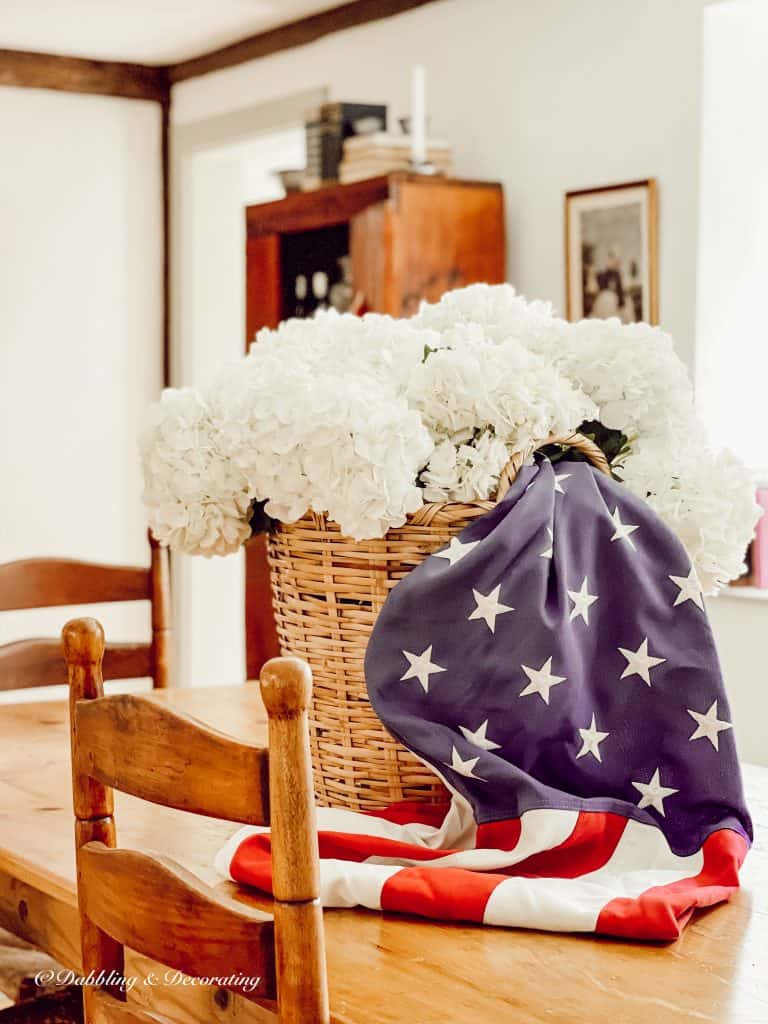 That's all this 4th of July table needed. Oh and a vase of water inside the basket of course…
Every year we need to replace the flags on our flag pole in Vermont. And I collect the tattered flags to use throughout our home decor.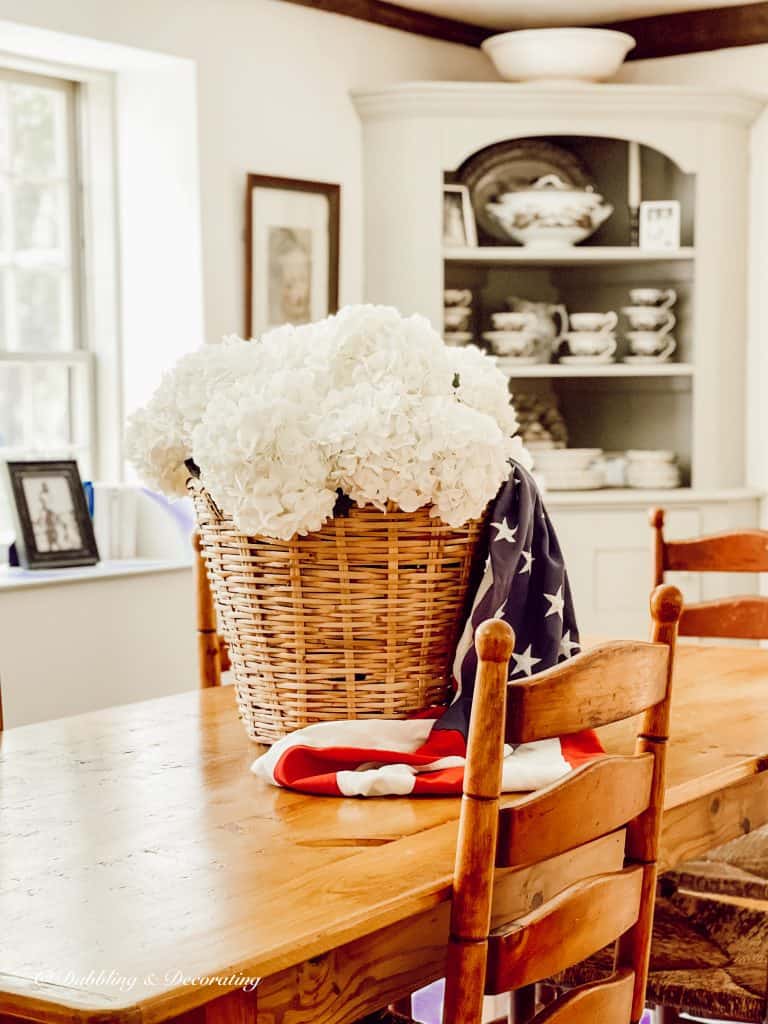 My friend and master gardener, Stacy over at Stacy Ling Blog shares her complete guide to hydrangea care and their flowers here.
Along with The Ultimate Guide to Keeping Fresh Cut Hydrangeas from Drooping.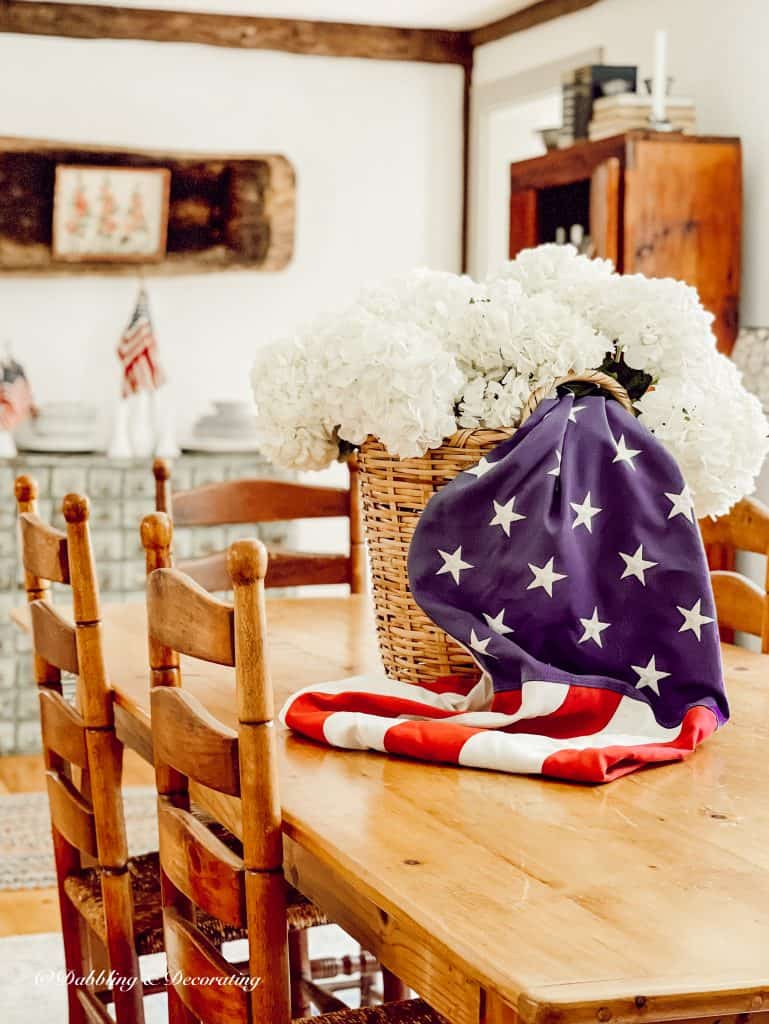 I will fill the vase in this basket with hot water every morning. A tip I picked up from Stacy Ling that works really well.
Stacy explains that fresh-cut hydrangeas wilt when they self-heal from the initial cut.

And because the cut stems start to form a substance over the wound to heal itself, water has trouble reaching the hydrangea blooms and they can wilt. The hot water keeps this from happening.
You may also like this patriotic hydrangea centerpiece I created at our home in Vermont a couple of years ago with old flags and vintage tennis racquets.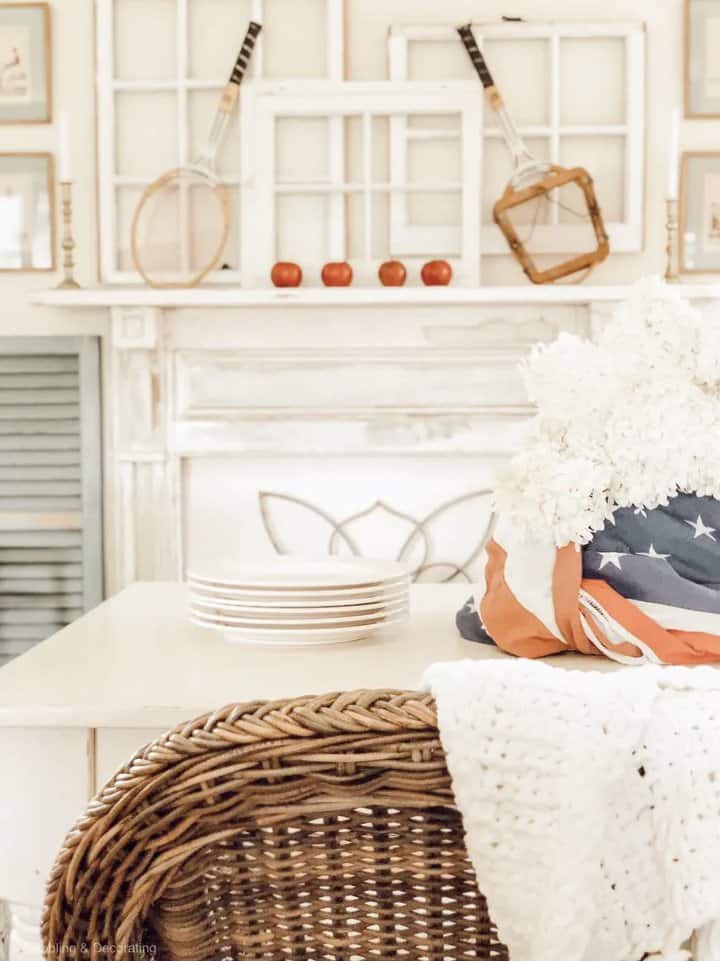 Then I added a few vintage chamber pots I found out "Thrifting with the Gals."
You may also enjoy the Summer into Fall: Limelight Hydrangeas, An Old Crate & Fresh Blooms post.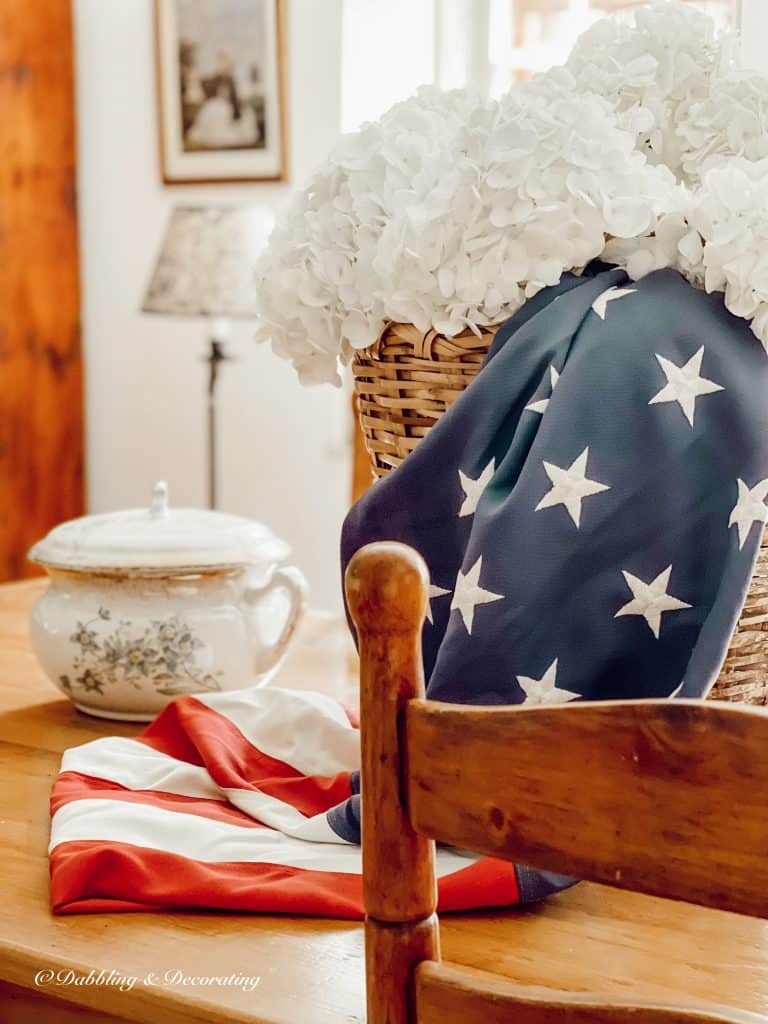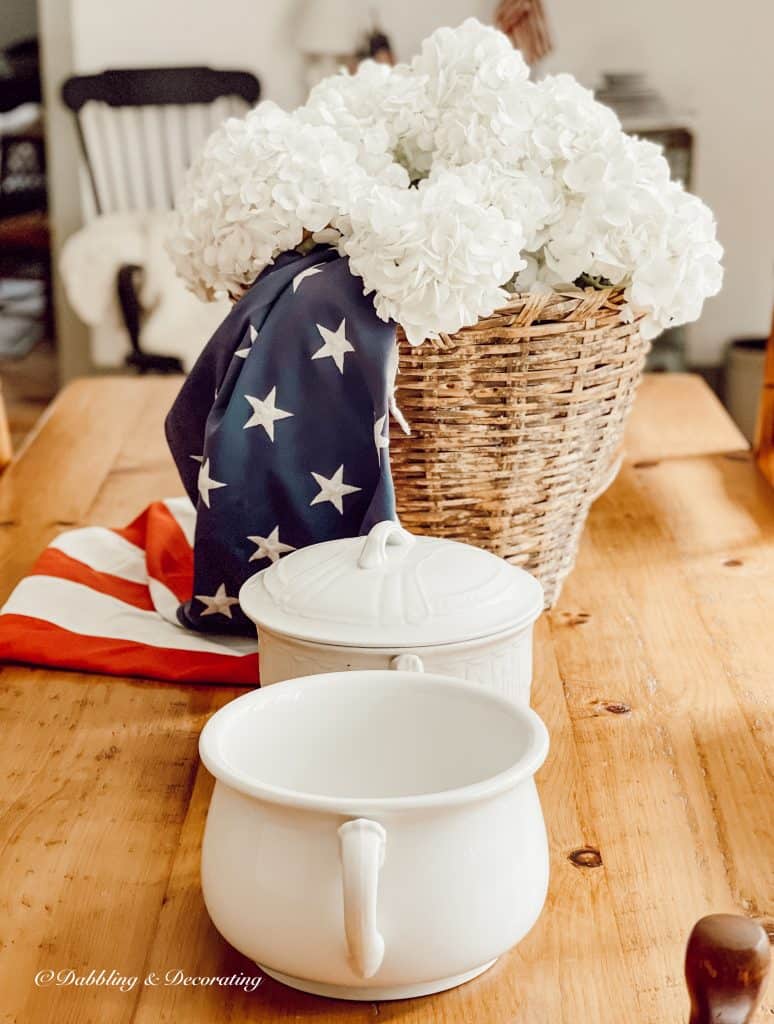 Check out these other 9+ patriotic decorating ideas from summer's past!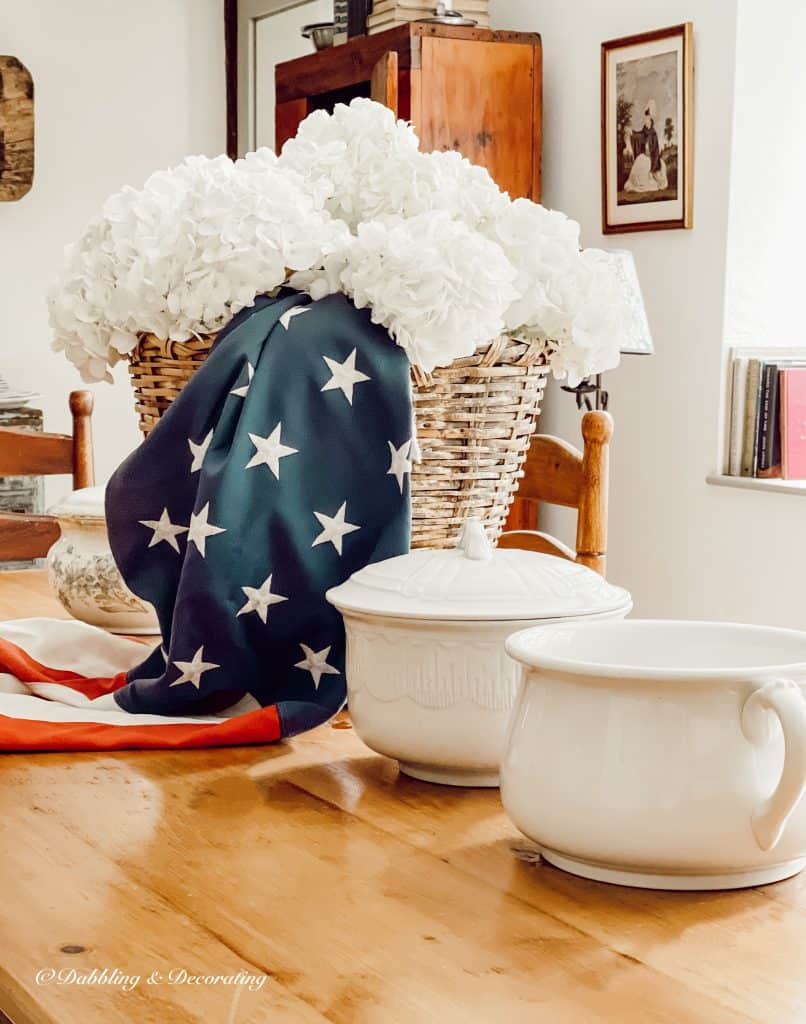 I'm so glad you dropped by, and if you are new to my blog, welcome! I hope you enjoyed your visit with us here today at our Home in Coastal Maine.
Be sure to also check out our Home in Vermont too, where we spend winters enjoying the coziness of home in the Green Mountains of Vermont.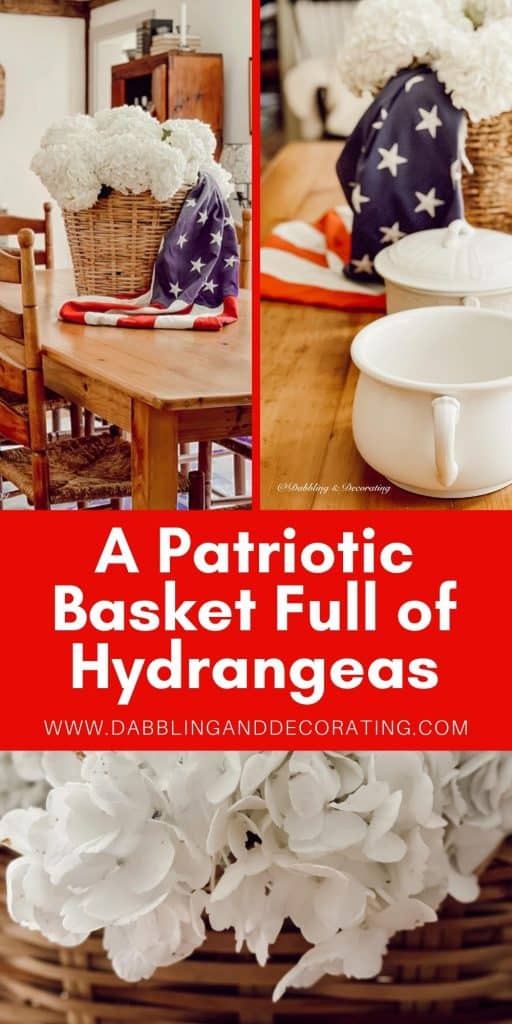 I've created the above custom pin just for this post! Hearing from you makes my day; your comments mean so much to me! Please join me over on Instagram & Pinterest to see more!
YOU MAY ALSO ENJOY