I can not believe that the Fourth of July is next weekend already. It snuck up on me so quickly this year. And with today being a rainy day, I got to decorating and put together this quick and easy vintage style Patriotic centerpiece to get me in the spirit.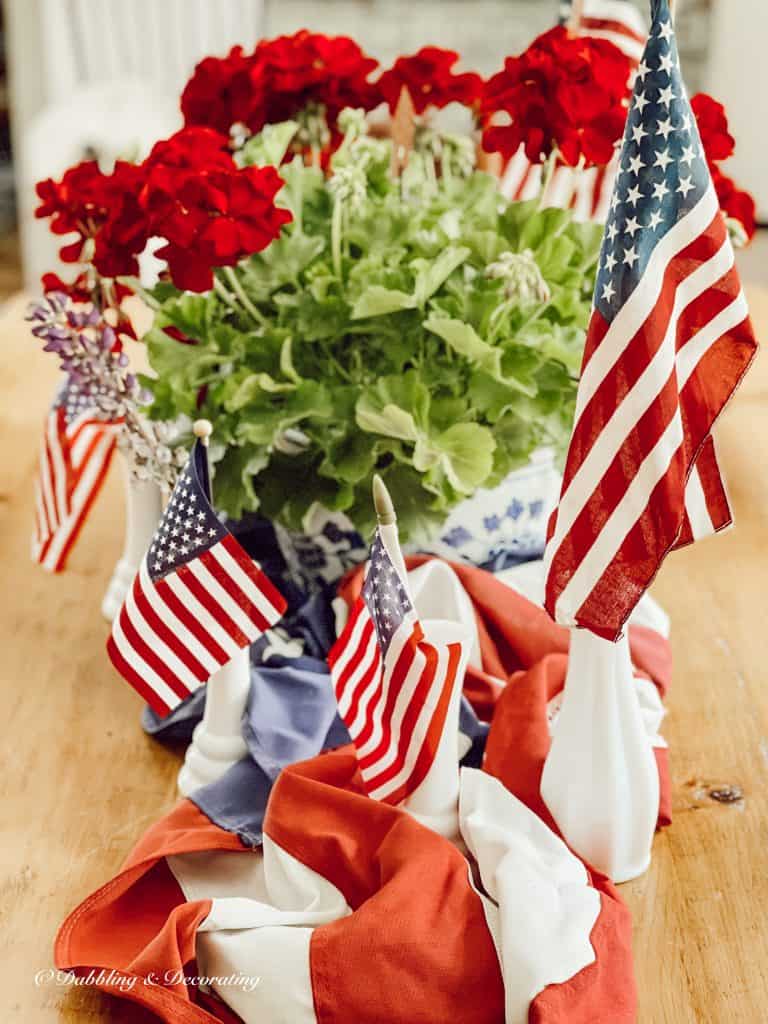 In Vermont, we have a large flag pole that goes through a new American flag every year. So I collect the old tattered ones and use them for my Patriotic decorating.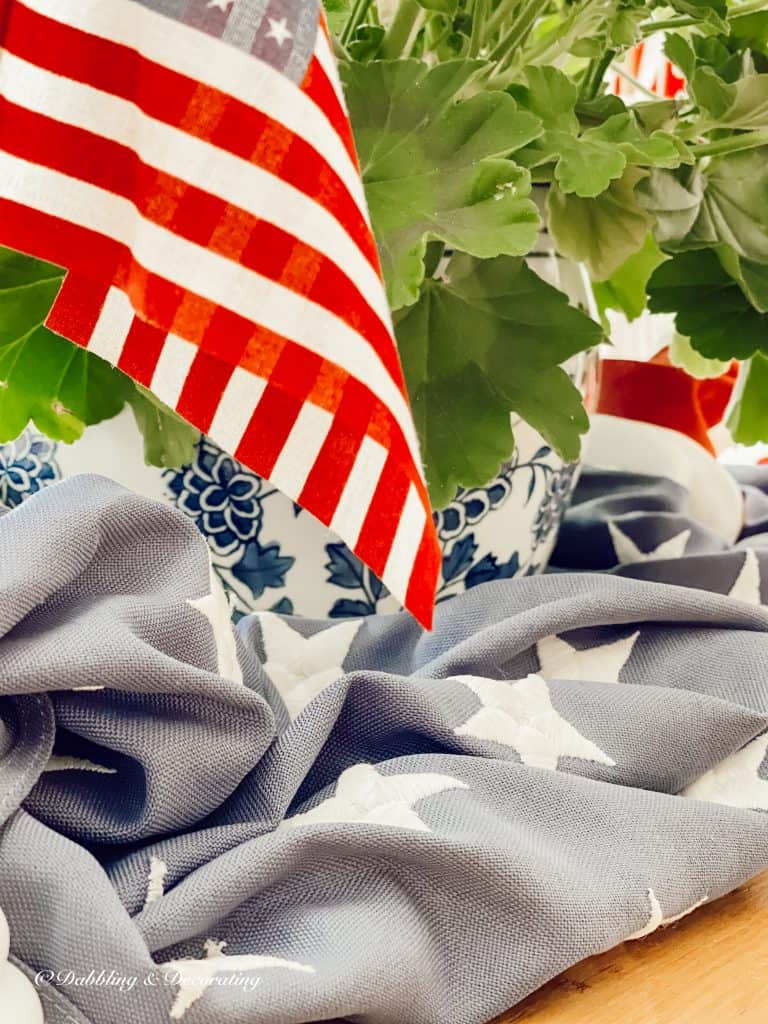 Here I simply bunched two old tattered flags around an outdoor red geranium in a blue and white ceramic pot that I found earlier this year at a local nursery.
You may also enjoy these SIMPLE VINTAGE AMERICANA PORCH TABLE IDEAS.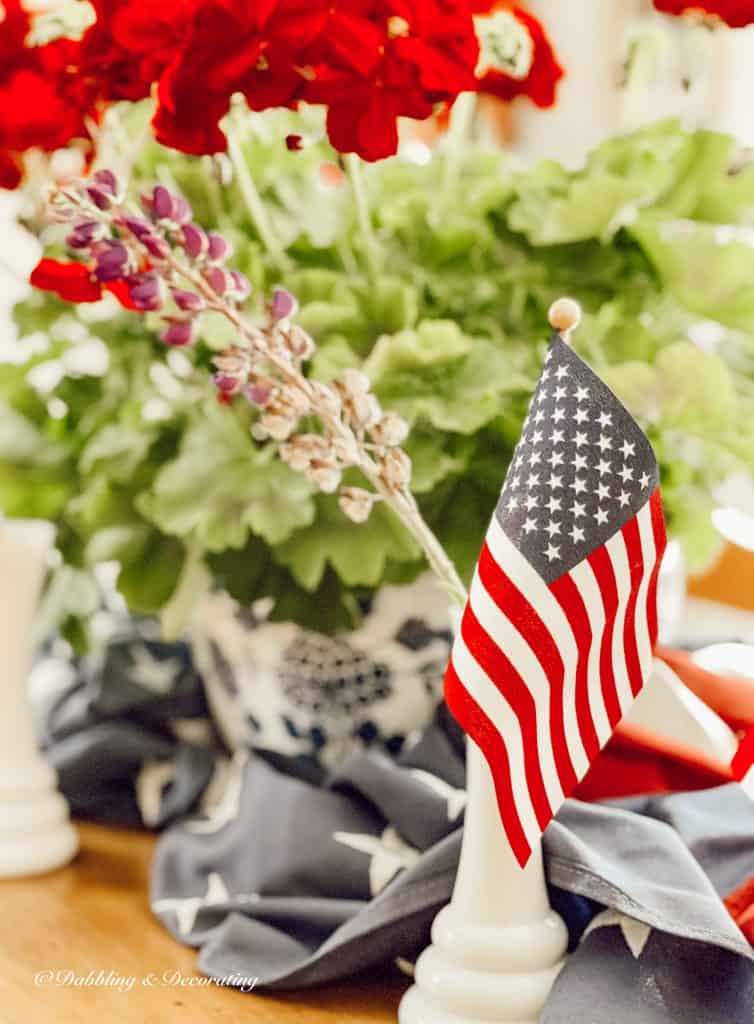 A bag kept in our attic is filled with flags, signs, and other Patriotic decor items that I look forward to pulling out every year.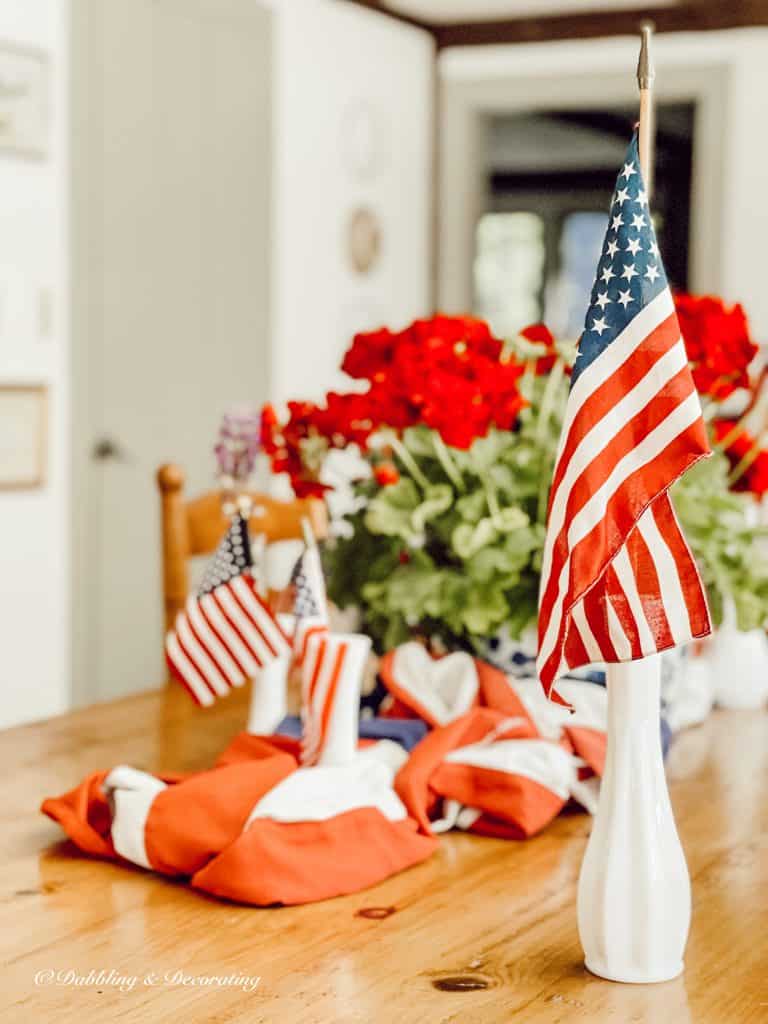 The $1 milk glass vases I found "Thrifting with the Gals" a couple of weeks ago worked perfectly as a base for the small USA flags.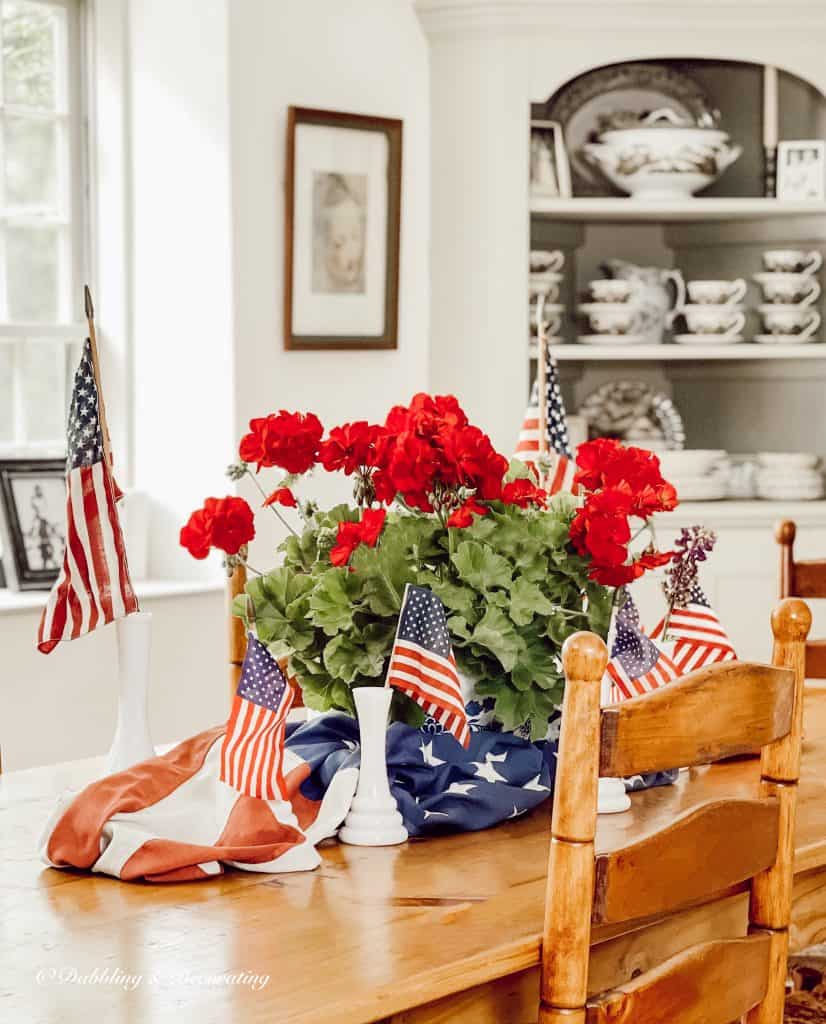 And that was it, friends, a simple vintage style Patriotic centerpiece! I love the way the red geraniums pop next to my mother's antique transferware collection in the background.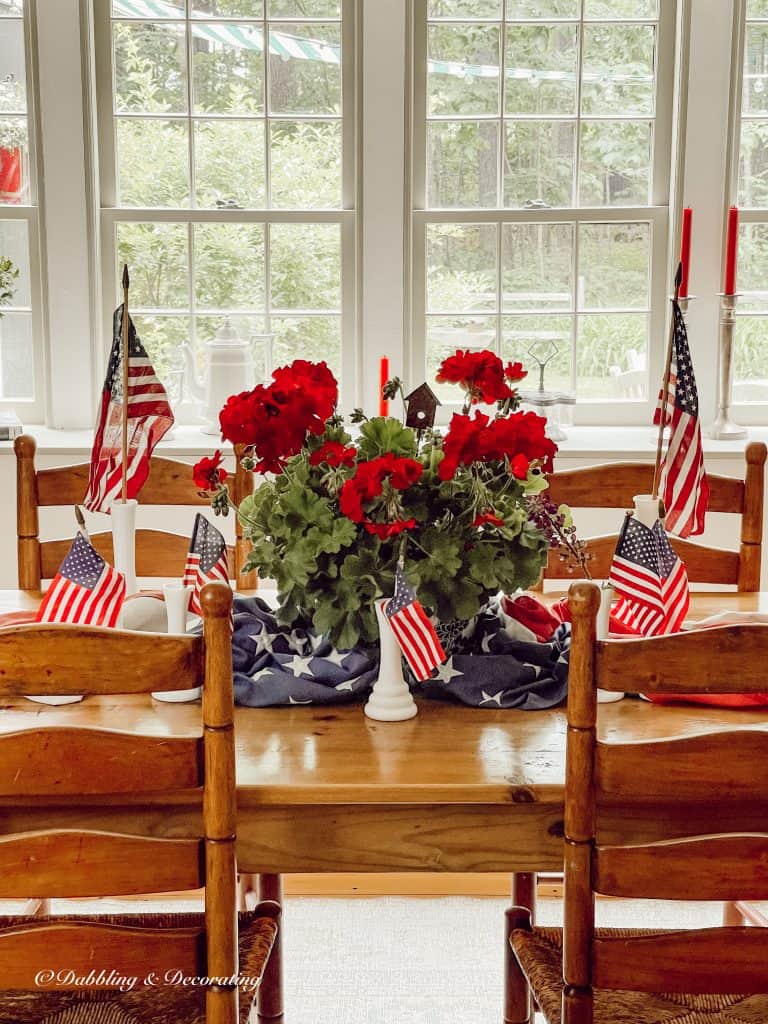 You may also enjoy this simple vintage Patriotic Decor from our home in Vermont.
Along with A Patriotic Alfresco Breakfast that we enjoyed last year here in Coastal Maine with all my mother's collected antique dishwares.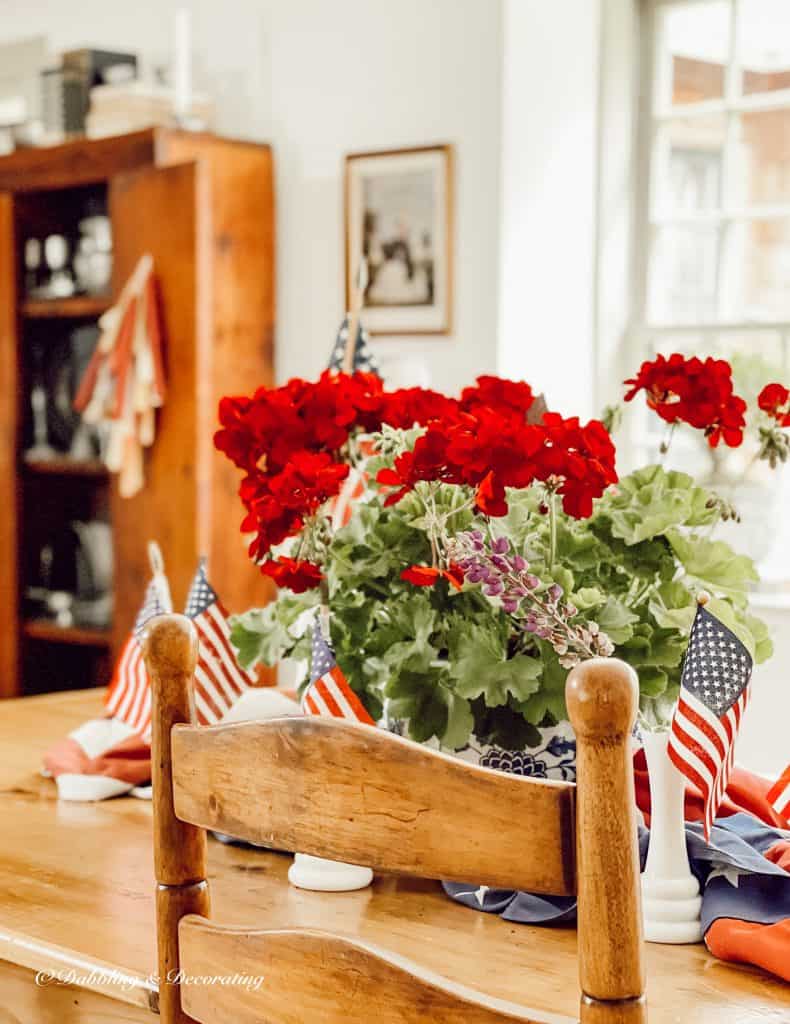 You may also enjoy these RED GERANIUM TIME-HONORED WINDOW FLOWER BOXES.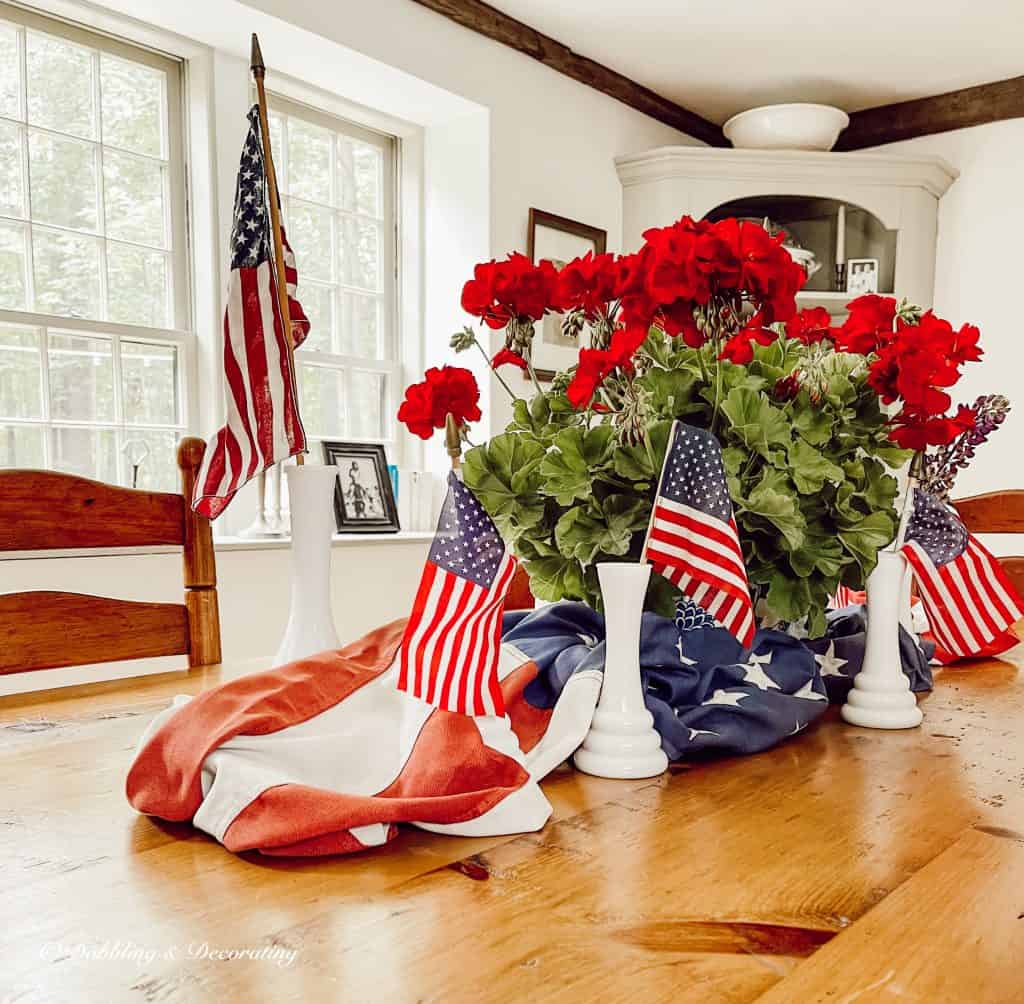 Get inspired even more with these simple 4th of July celebration ideas hosted by my friend Stacy over at Stacy Ling Blog.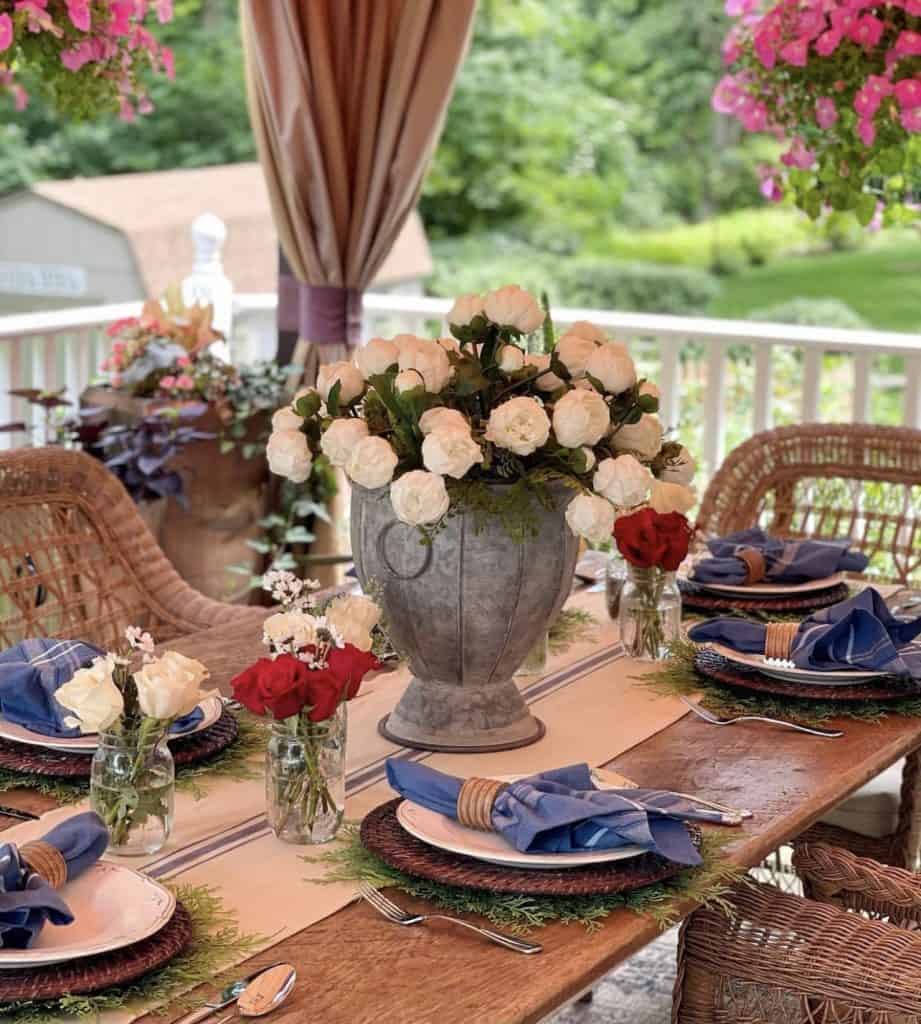 I'm so glad you dropped by today friend, and if you are new to my blog, welcome! I hope you enjoyed your visit with us here today at our home in Coastal Maine.
Please join me as a regular here at Dabbling & Decorating by signing up for my newsletter below and never miss an update!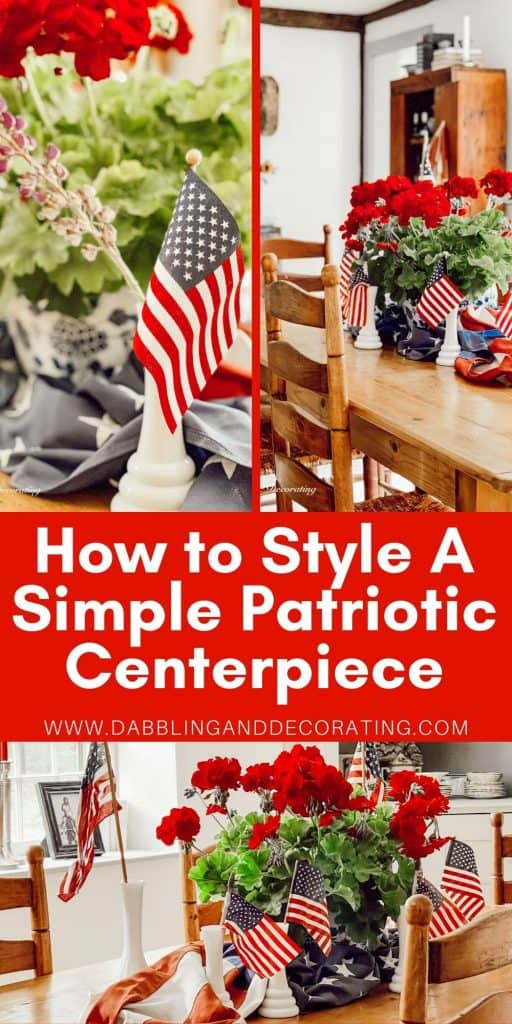 I've created the above custom pin just for this post! Hearing from you makes my day and your comments mean so much to me! Please join me over on Instagram & Pinterest to see more!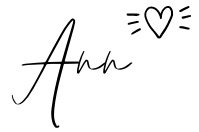 SHOP MY FAVORITES FROM STONEWALL KITCHEN