My mother had so many beautiful antiques. And this antique hutch is no exception. She had this hutch decorated with her antique pewter collection in the living room here in Maine. While redecorating this family home, I have moved her extensive pewter collection into a built-in hutch in the dining room, which you may see here and moved this hutch into the dining room and styled it with the antique brown and white transferware dish set that she had collected and used every day along with a few other treasures.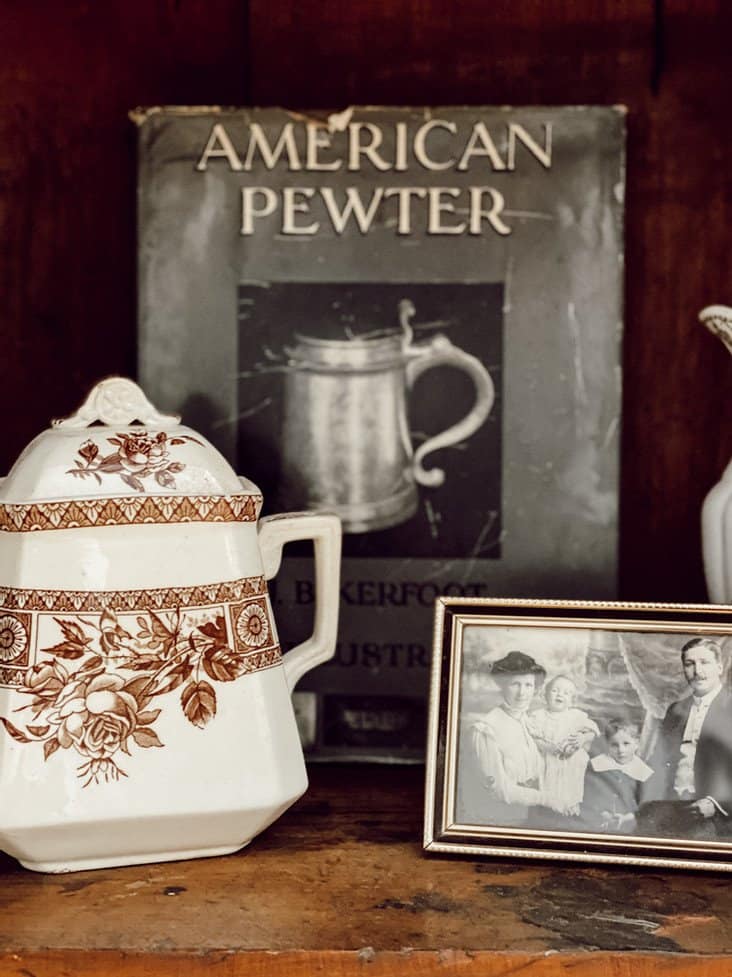 An old photo of my grandparents in Ireland and this vintage American Pewter book add so much charm to this old hutch.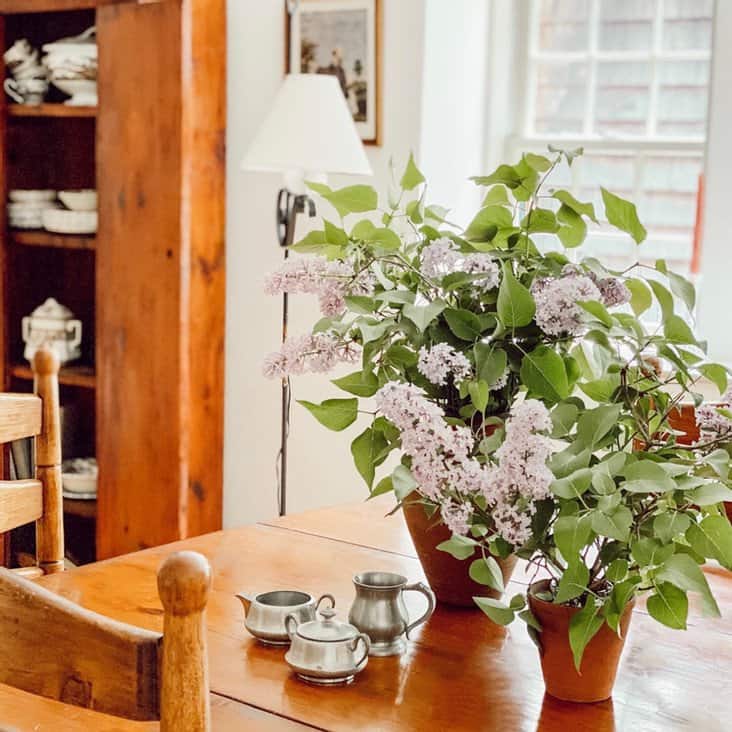 In my effort to open up and brighten the home, while still decorating with my parent's antiques, styling this antique hutch with the white transferware dish set vs. the pewter added a softer and brighter look to this old heavy hutch, which I adore.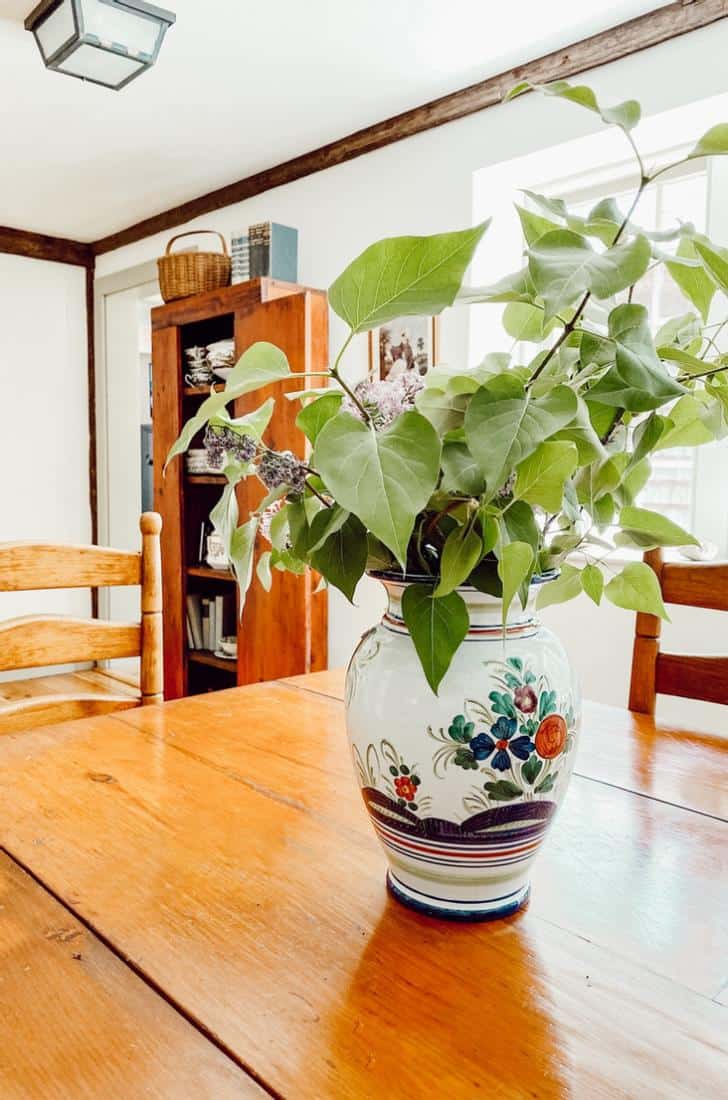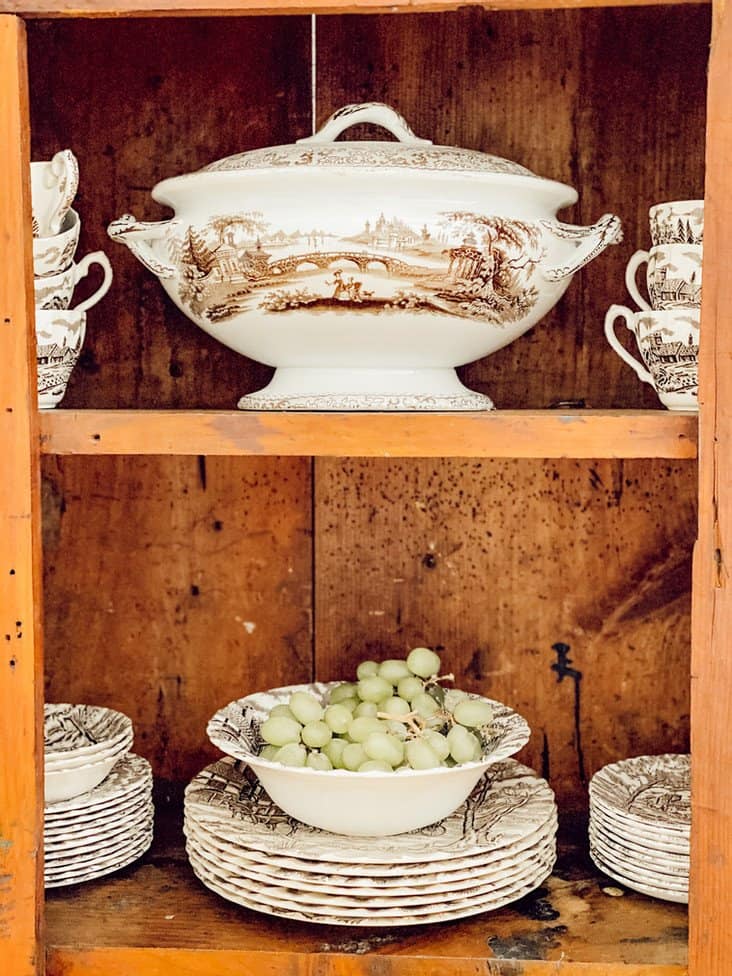 You may also enjoy the post, 11 Creative Ideas to Display Your Vintage Collections.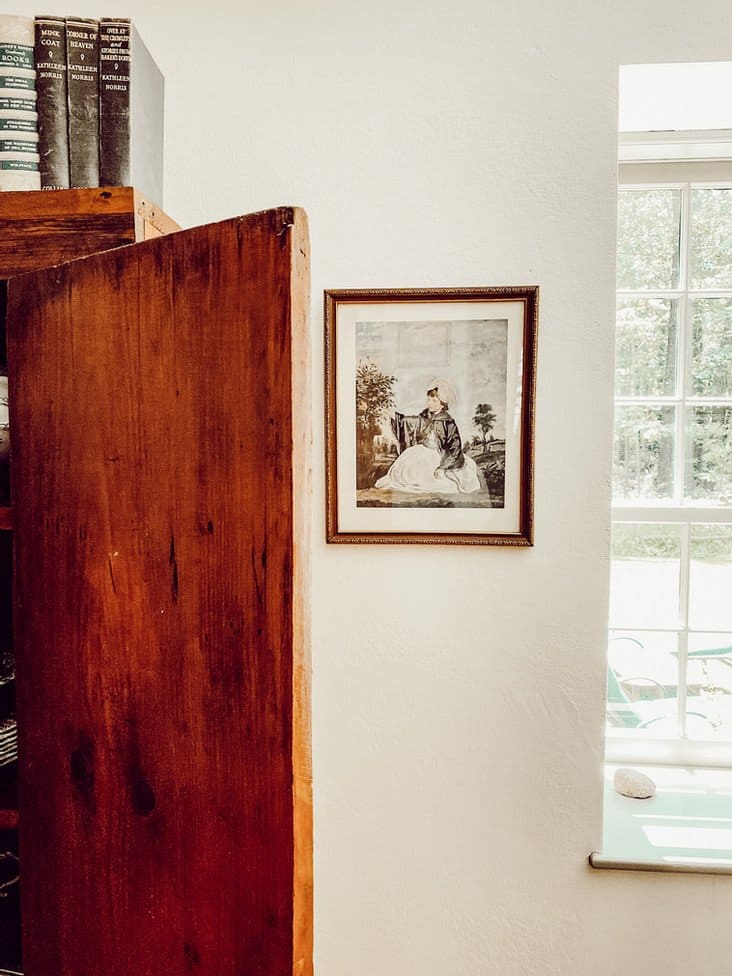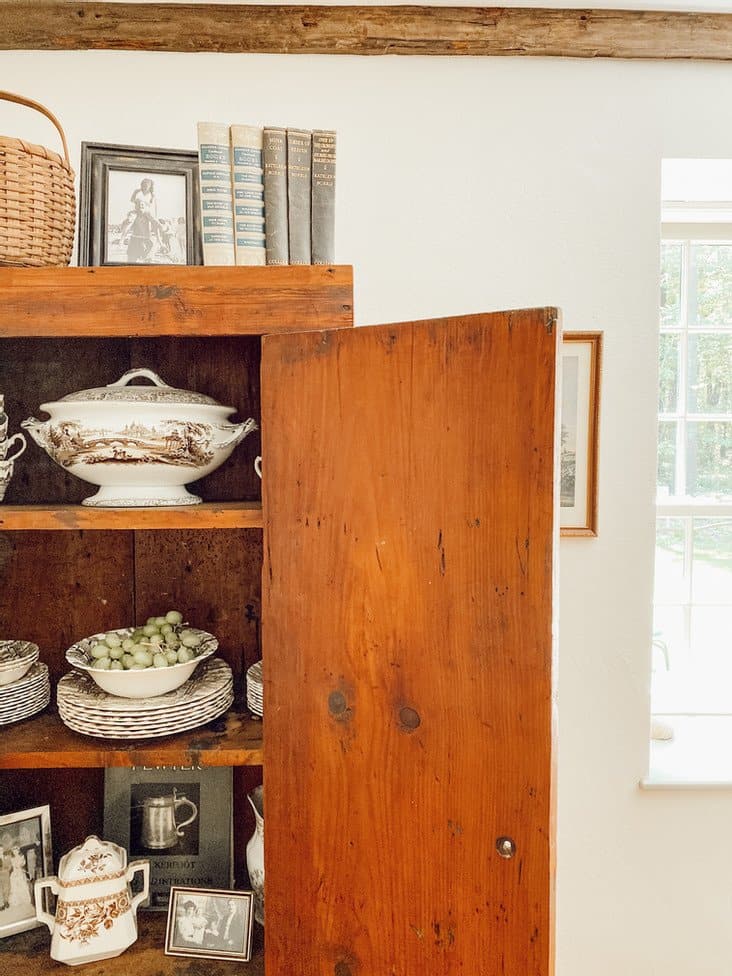 An old brass fisherman is used as a door stopper, on the hutch door, which was a favorite of my father's.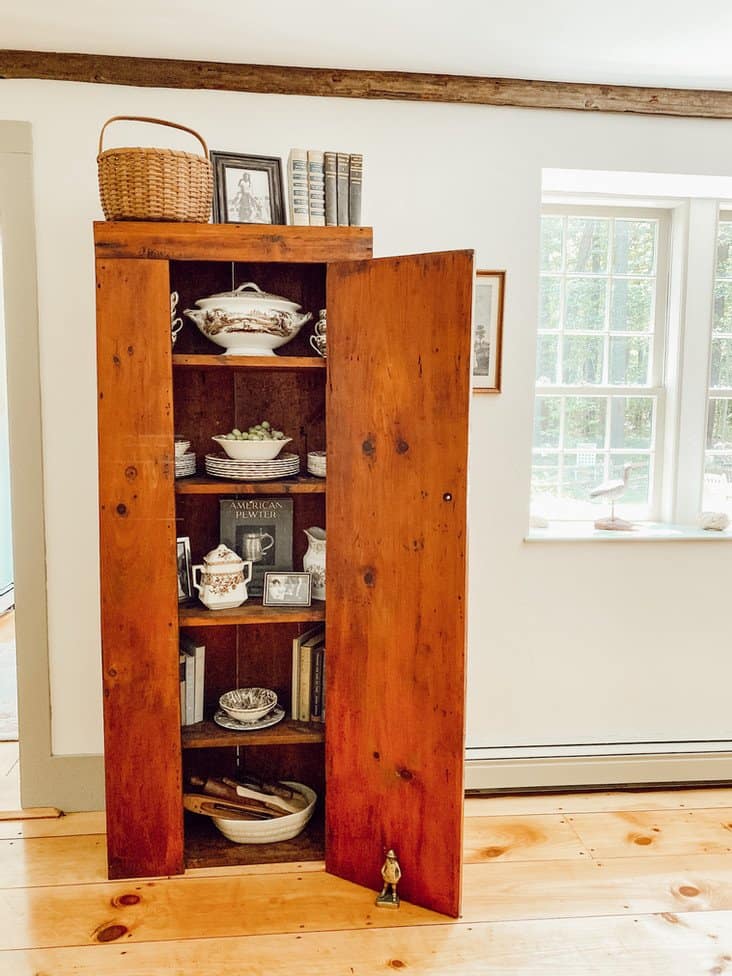 Soon, I hope to replace this small antique dining room table with a longer antique table and add a rug or throw rugs to bring this room together. I think I'm going to keep the antique dining chairs, as they are sturdy, old, and the chairs I grew up with. That's how old and how long they have lasted…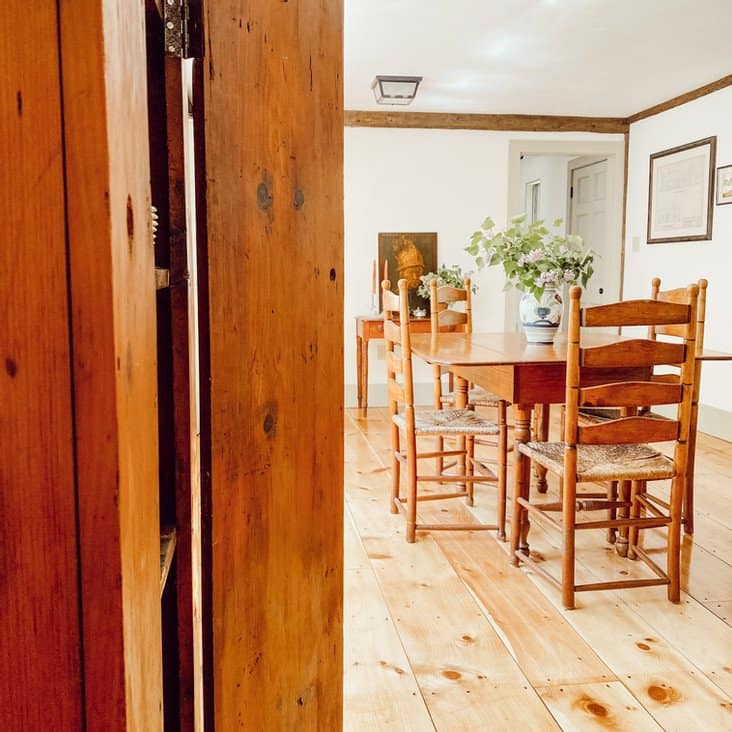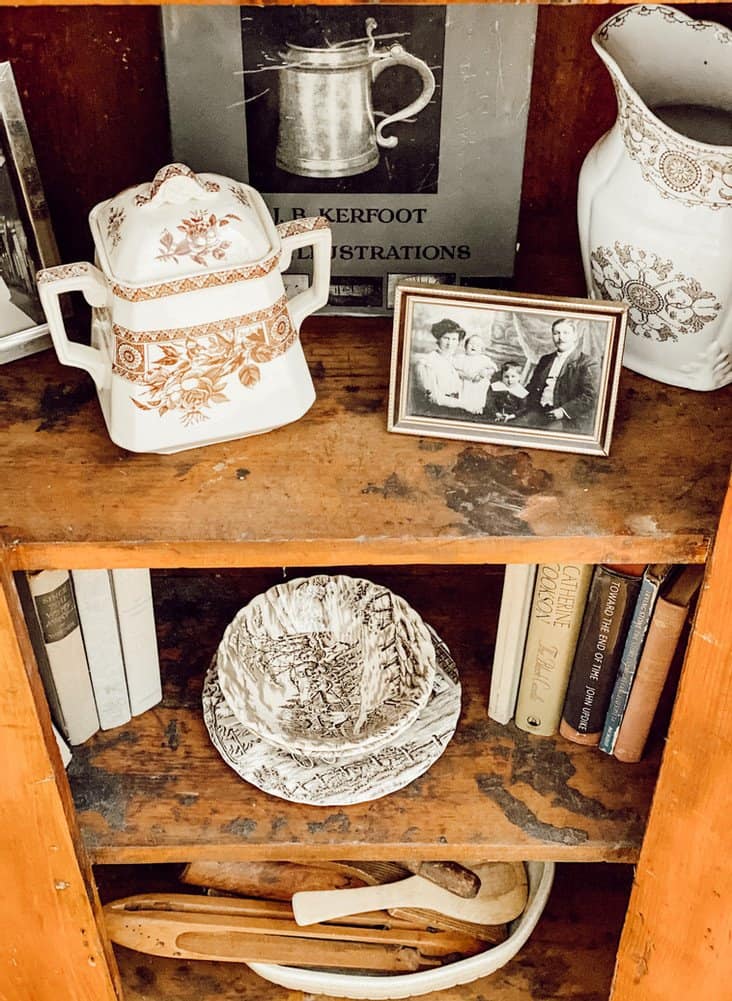 Antique books always add so much character and warmth to any furniture or room I feel. I luv the old book collections that my mother had from over the years. The American Pewter book is such a favorite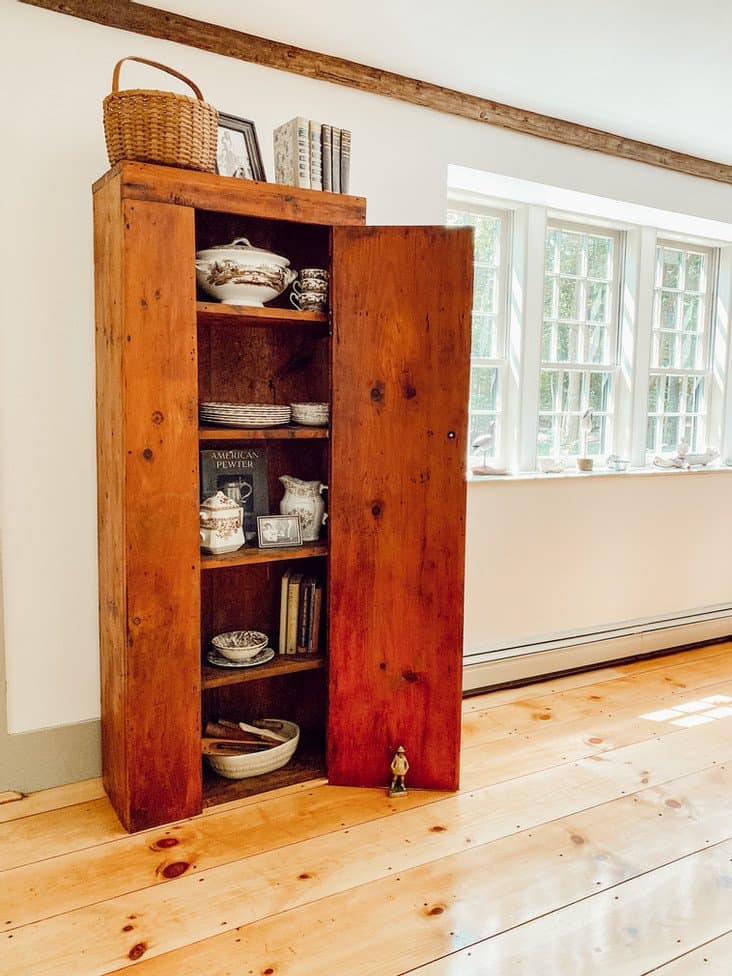 I'm so glad you dropped by, and if you are new to my blog, welcome! I hope you enjoyed your visit with us here today at our Home in Coastal Maine.
Be sure to also check out our Home in Vermont too, where we spend winters enjoying the coziness of home in the Green Mountains of Vermont.
Please join me as a regular here at Dabbling & Decorating by signing up for my Saturday morning newsletter and never miss an update!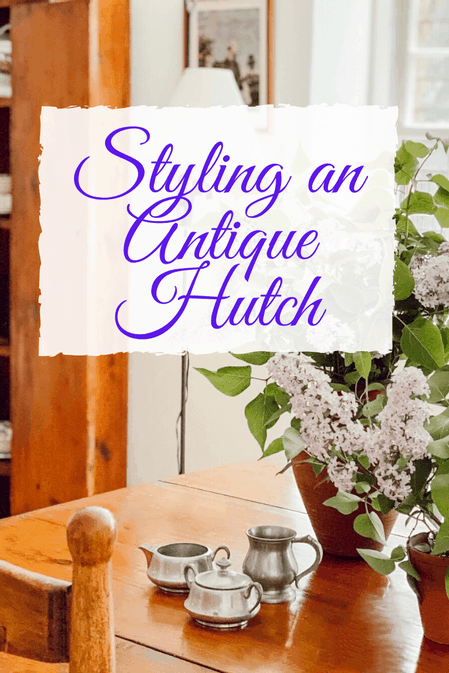 I've created the above custom pin just for this post! Hearing from you makes my day and your comments mean so much to me! Please join me over on Instagram & Pinterest to see more!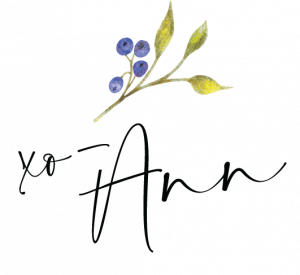 YOU MAY ALSO ENJOY