Hi friends, what is better than a few vintage terra-cotta pots and an old garden cupboard for spring and summer? Well, maybe A LOT of terra-cotta pots in a distressed cupboard that your 99-year-old father made for you!!
I've collected terracotta pots for years from garden centers, thrift shops, antique shops, flea markets, etc… I also picked up some extra medium size terracotta pots at a local garden nursery for .50 cents apiece.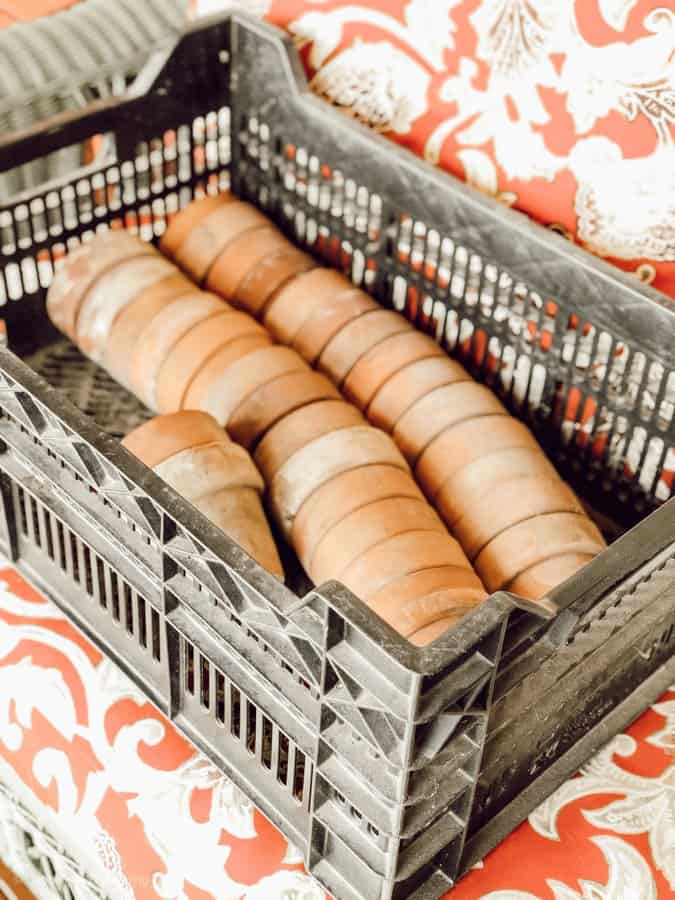 I picked up this fun vintage basket, small terracotta pots, and some pansies at my favorite stop between my visits to Maine at The Cottage by the Brook.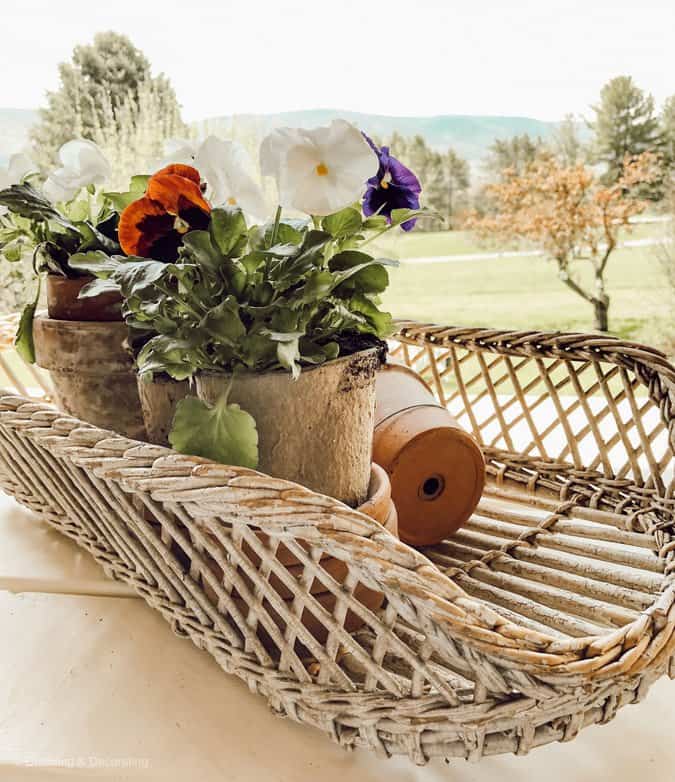 I love the weathered look of it for the outdoors, and it looks so fun hanging on the open cupboard door with a terracotta pot wired on with some pansies.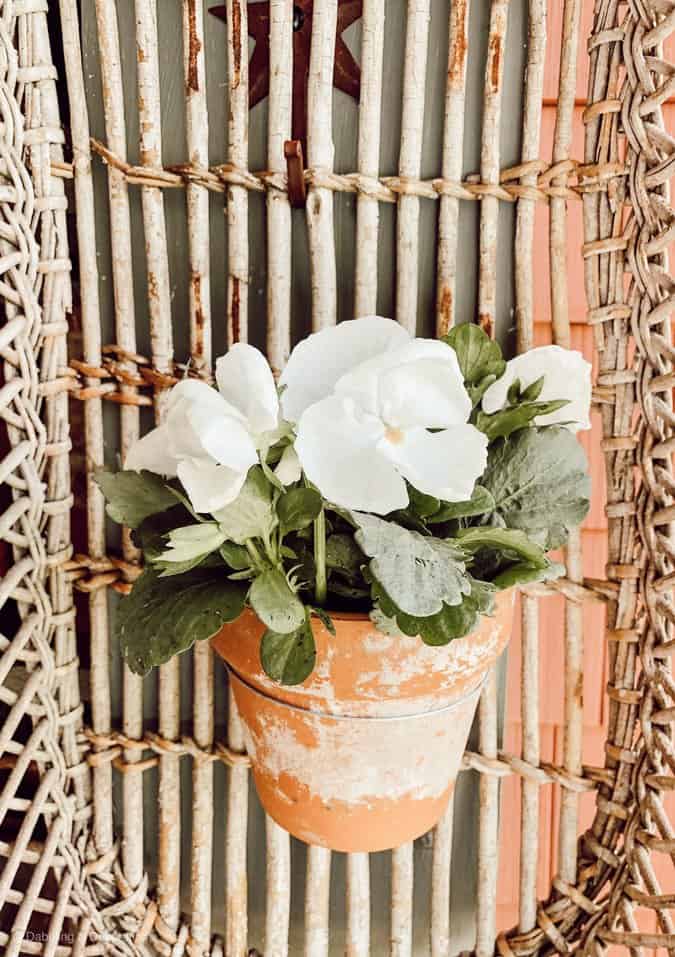 Pin these ideas for Later!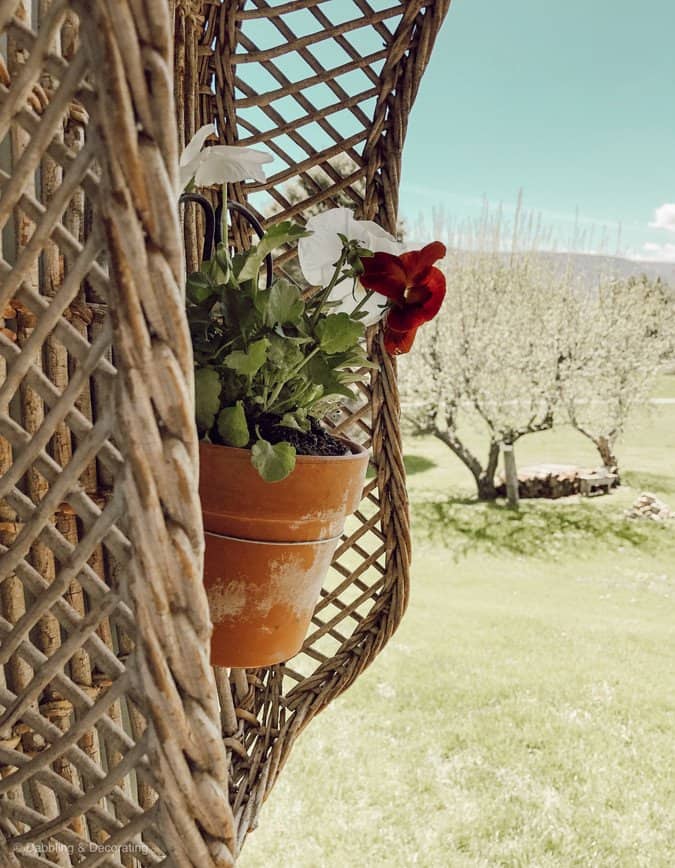 If you are crushing on terracotta pots visit the post Spring Tulips and Terracotta Pots displayed on our mantel in Vermont.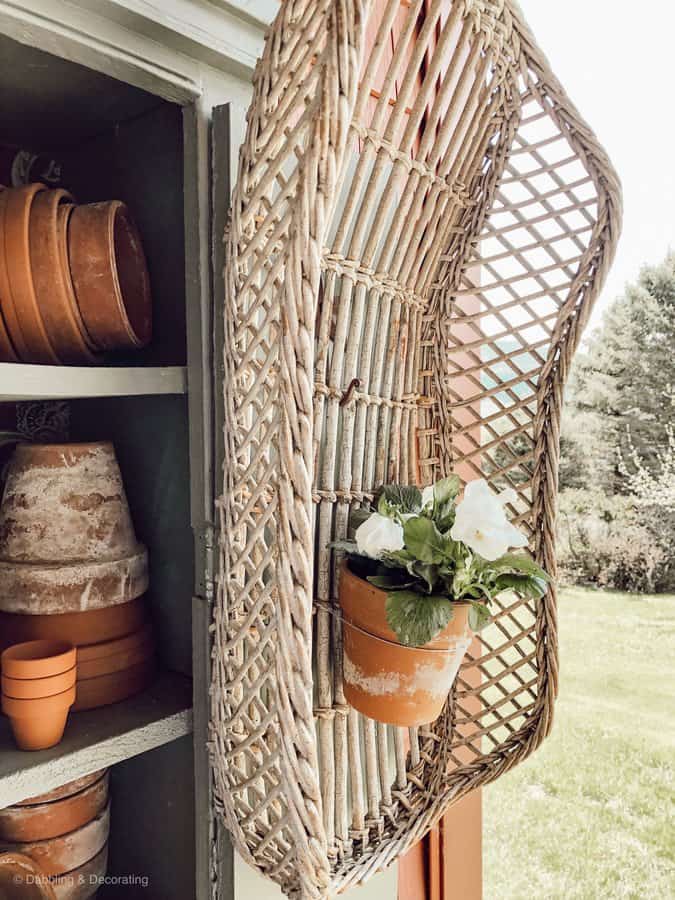 And you'll love this green chippy green apothecary decorated with terracotta pots at our home in Coastal Maine!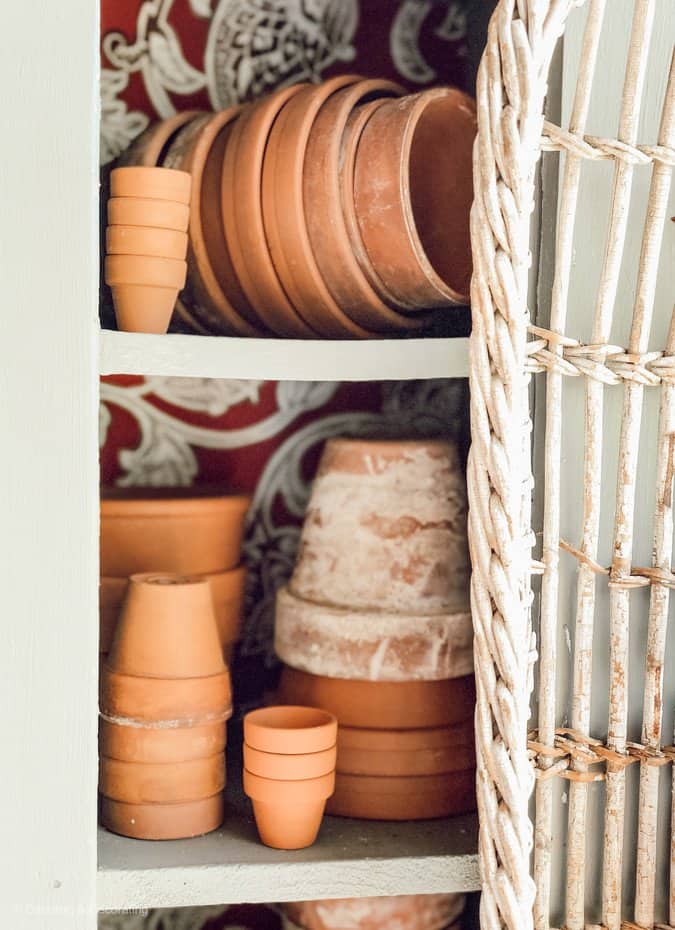 I'm also crushing on this sweet DIY Planter Shelf that I made out of an old children's school desktop!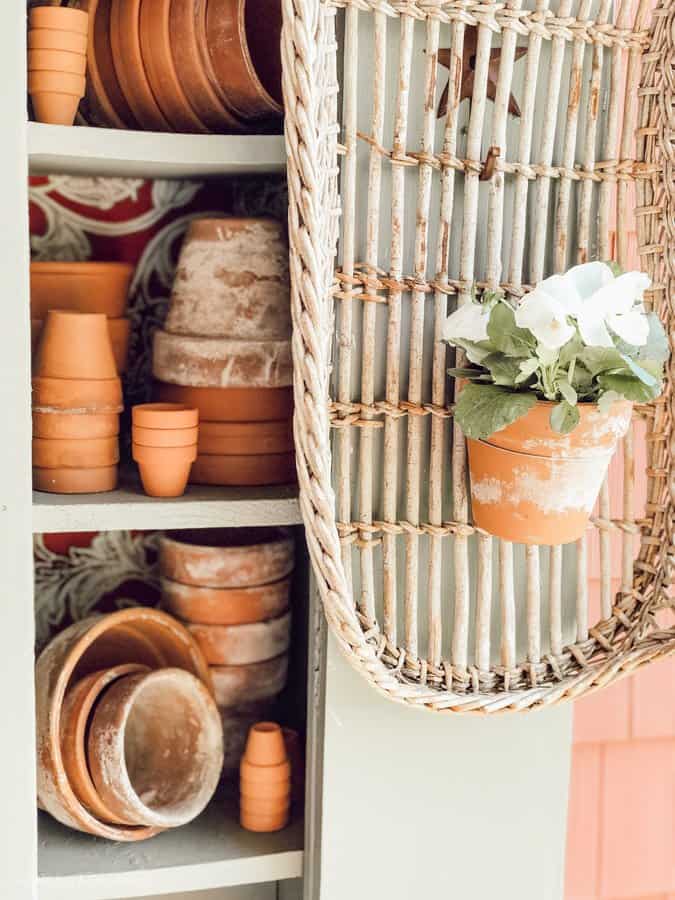 I painted this garden cupboard Olive Branch Green and decoupaged material from our new deck cushions on the back of each cubby for a pop of color.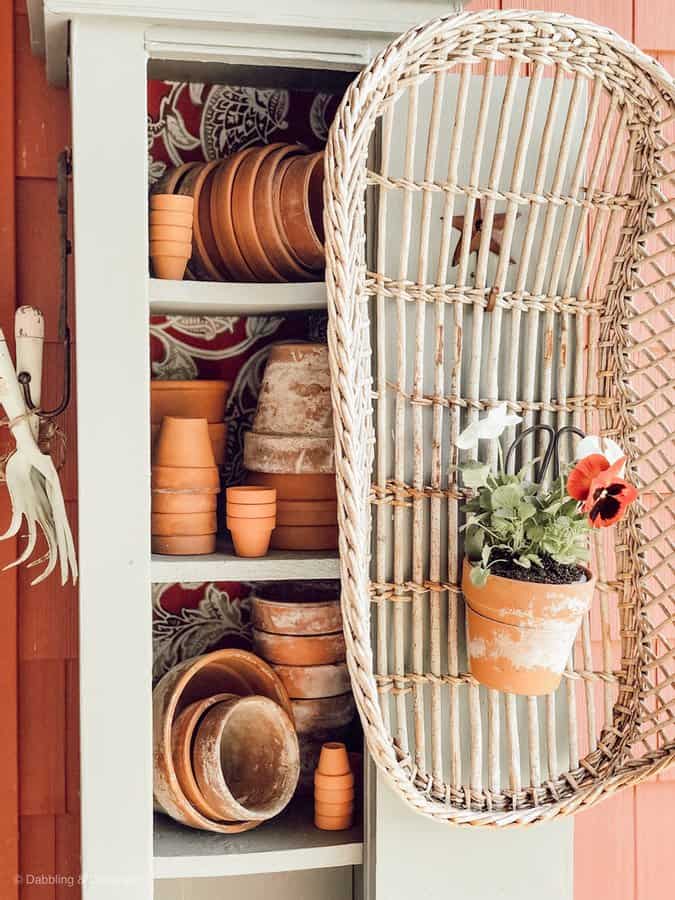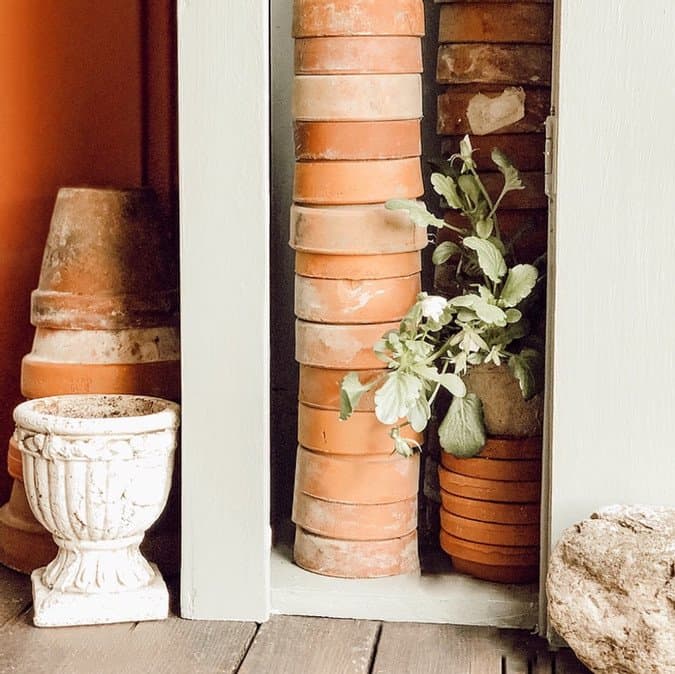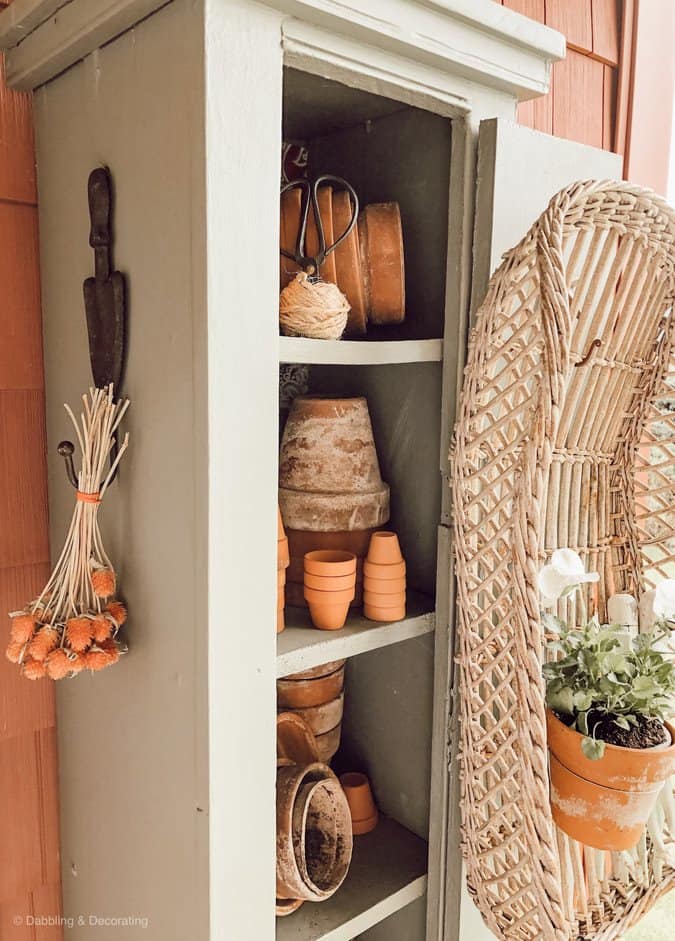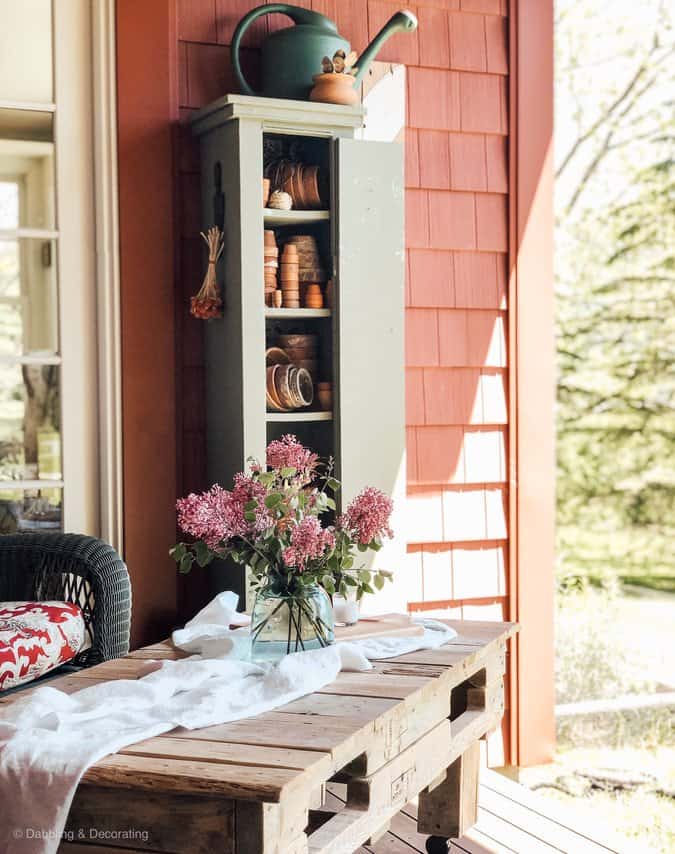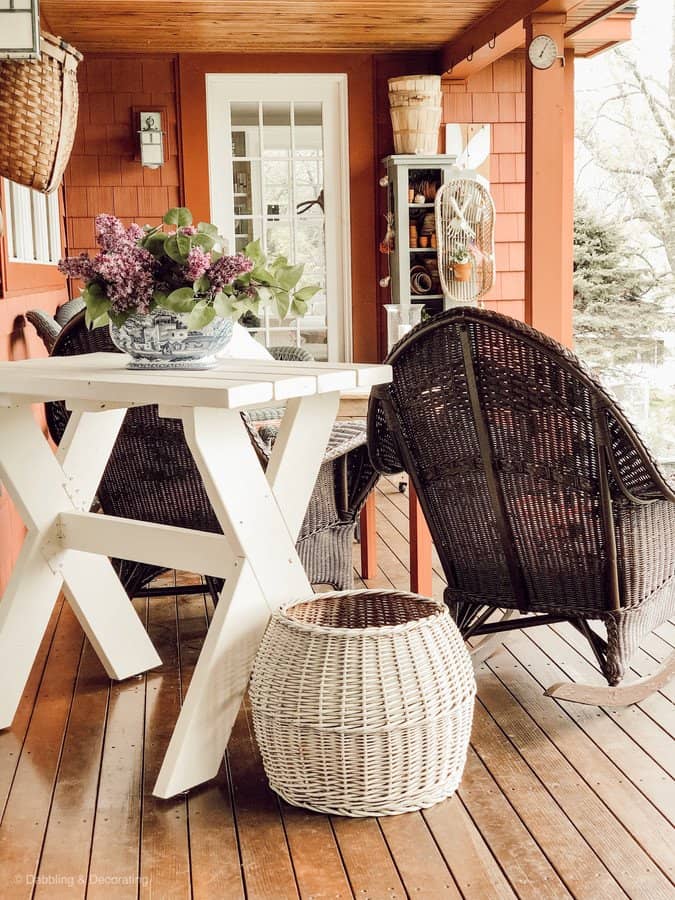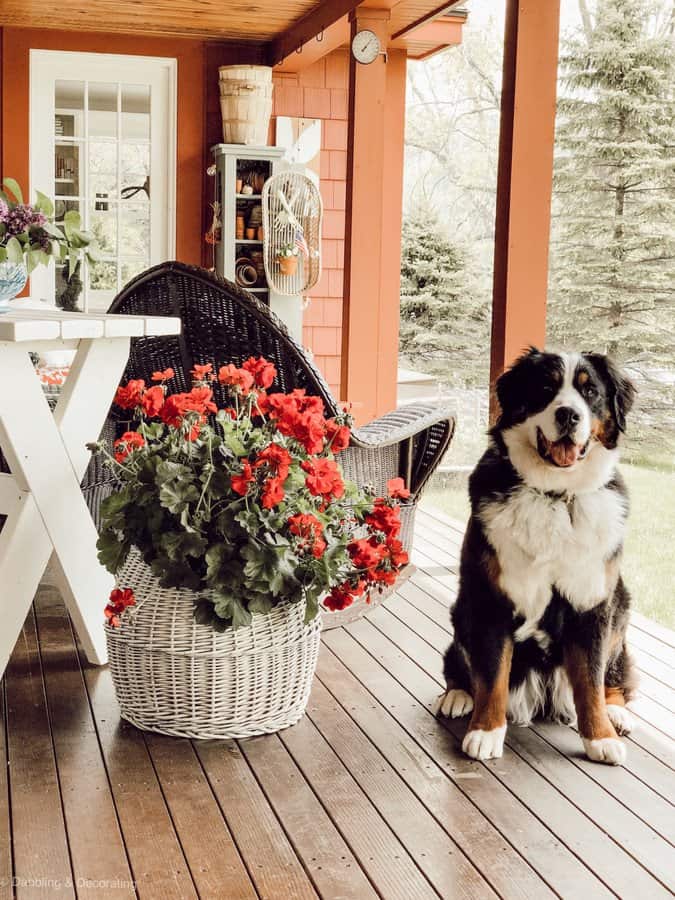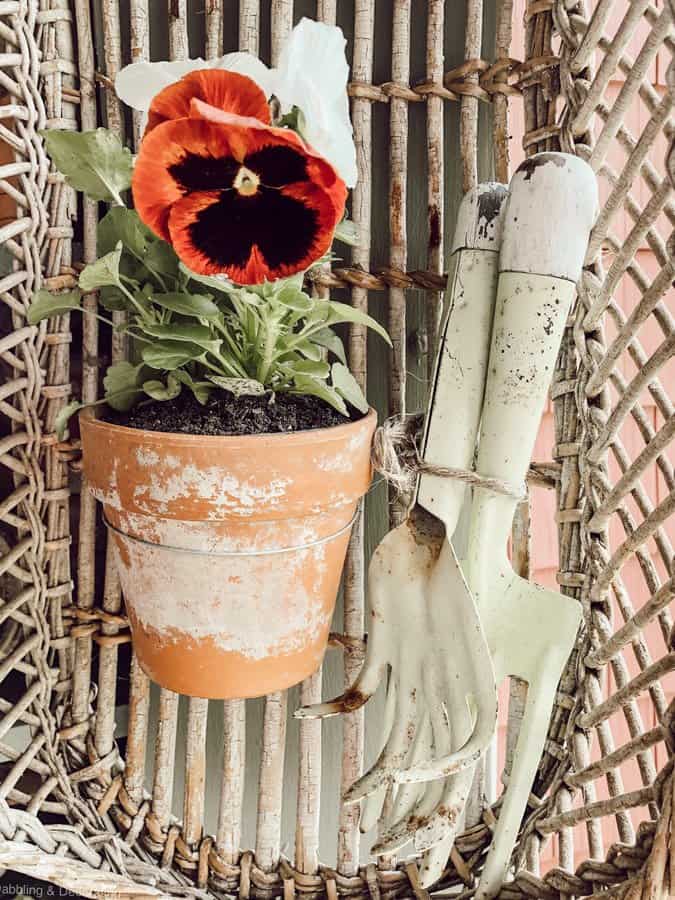 Pin It!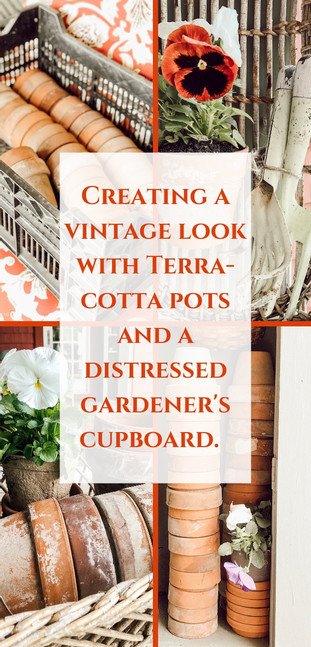 If you like this post, I would love for you to share it on Pinterest! I've created the above custom pin just for this post! Sharing is Caring! I would love to hear from you! Your comments mean so much to me and truly make my day… Please join me over on Pinterest and