I woke up the other morning very early with a great idea for a project! Has this ever happened to you?
I had purchased a wrought iron loveseat from our local online community a few years ago and I never really did much with it. It was outside with some old cushions on it and was really never seen. I also had purchased a couple of Pier 1 Imports 48″ Natural Bench Cushions for our sunroom. I thought they may fit perfectly into my wrought iron chair and they did, they were perfect! These cushions are no longer available, however, here is a similar option.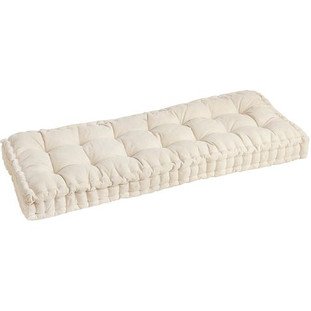 So I grabbed my electric sander and a can of Polycrylic to seal it with after sanding the wrought iron chair.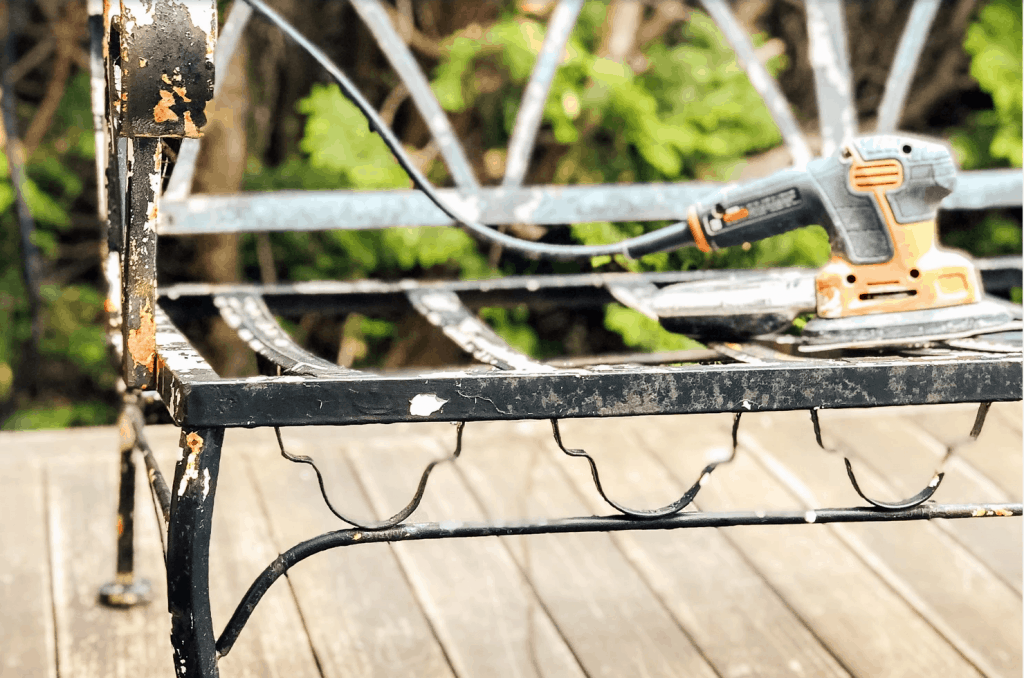 This is our guest suite entryway before. We do not use this front door. This entryway has always been a bit of a challenge, as it has a few angles that I always need to work around.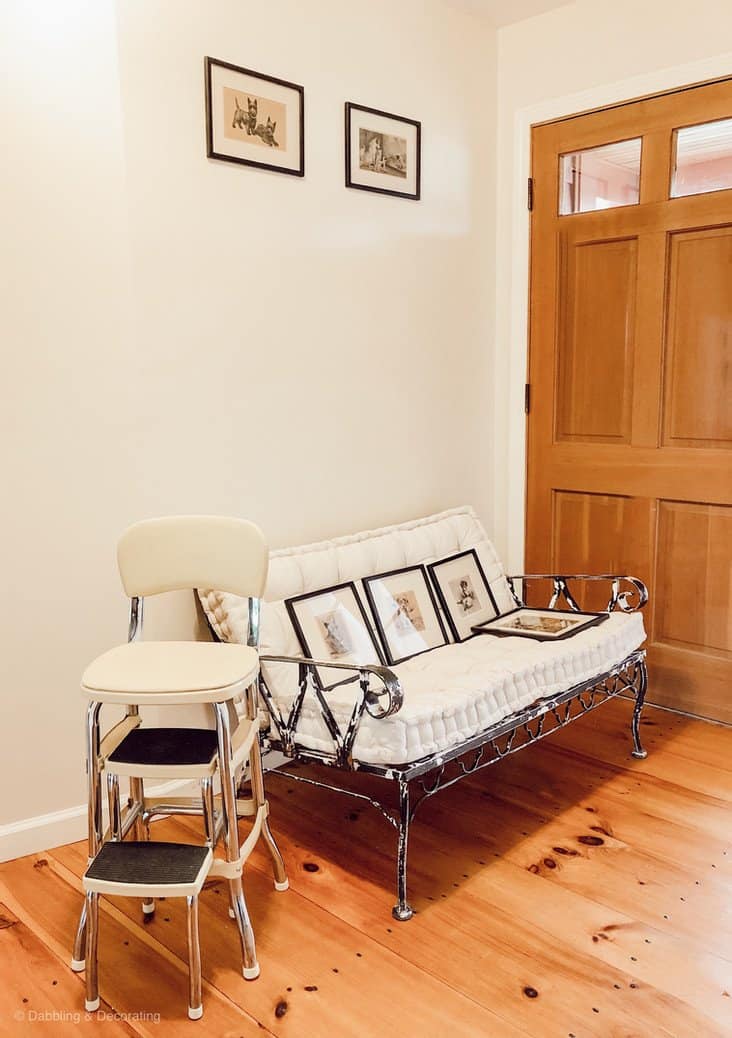 I've had these vintage dog pictures for years and I luv them hanging up as a gallery wall in this space. They also add height and simplicity.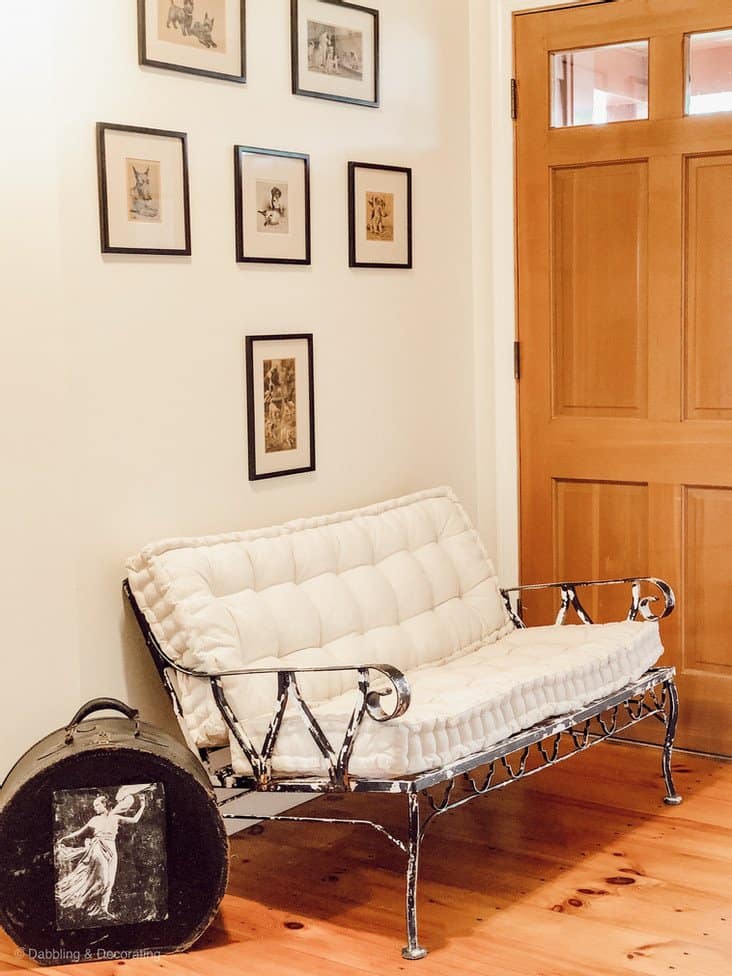 A vintage black and white suitcase and cut forsythia from the yard!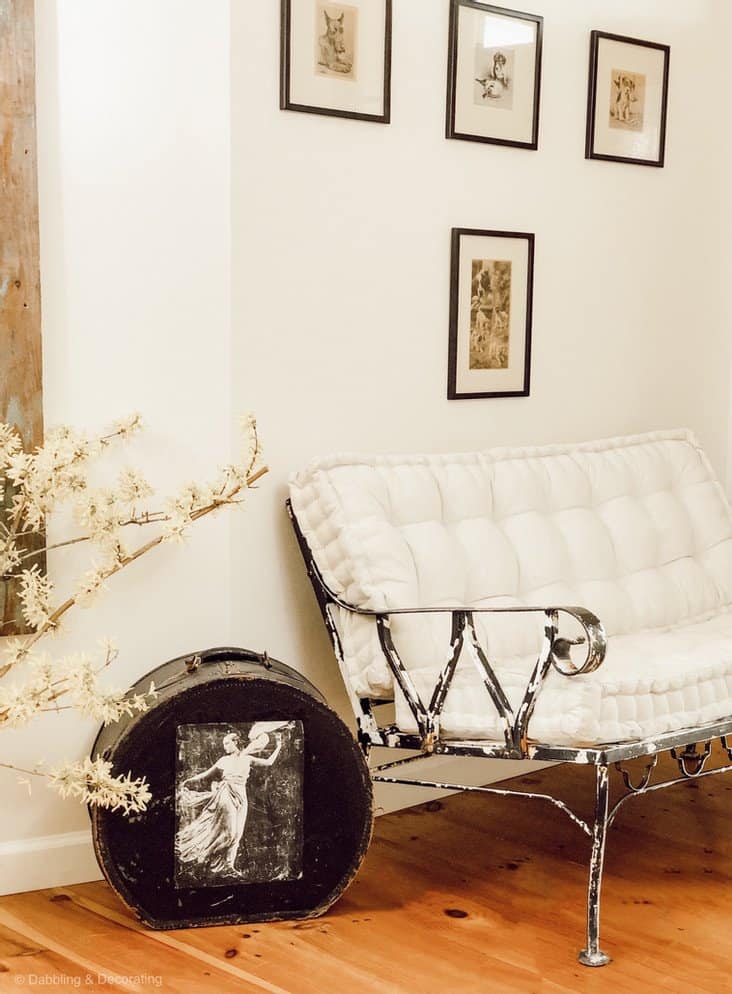 PIN THESE IDEAS FOR LATER!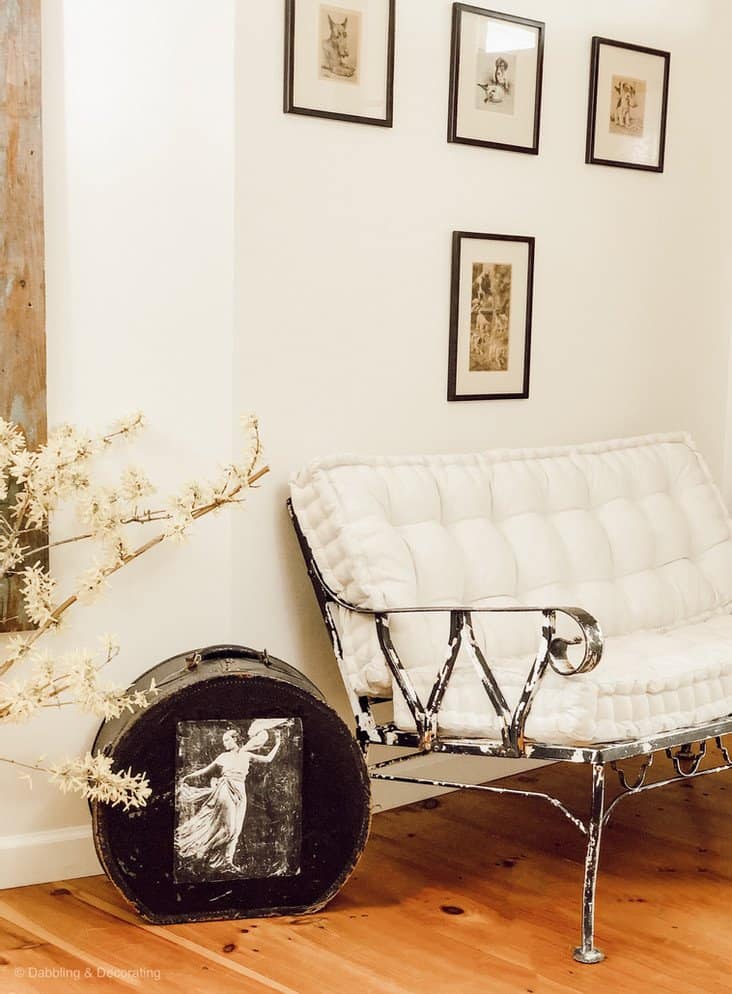 A wooden shutter on the angled wall adds texture, along with some softness from dried white roses.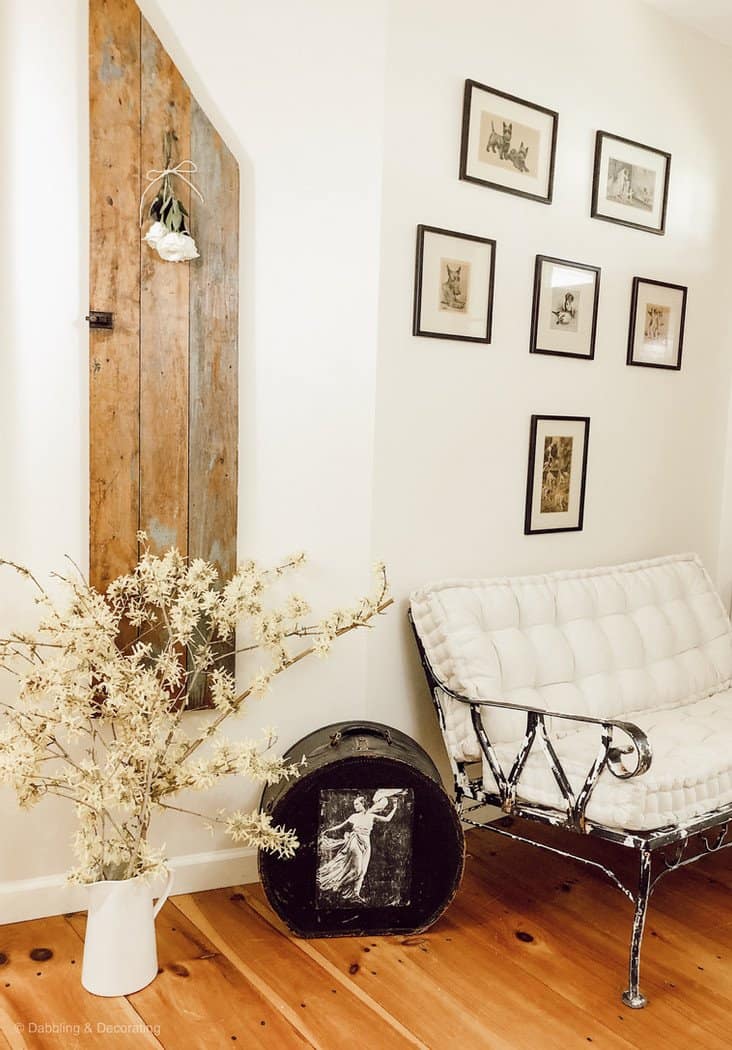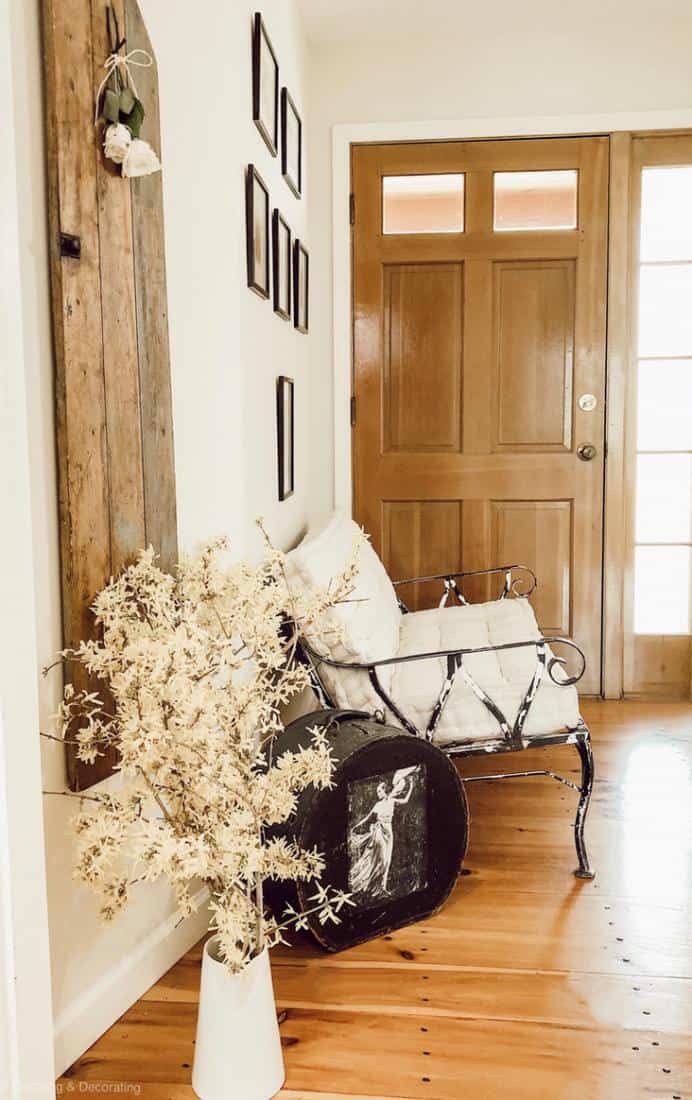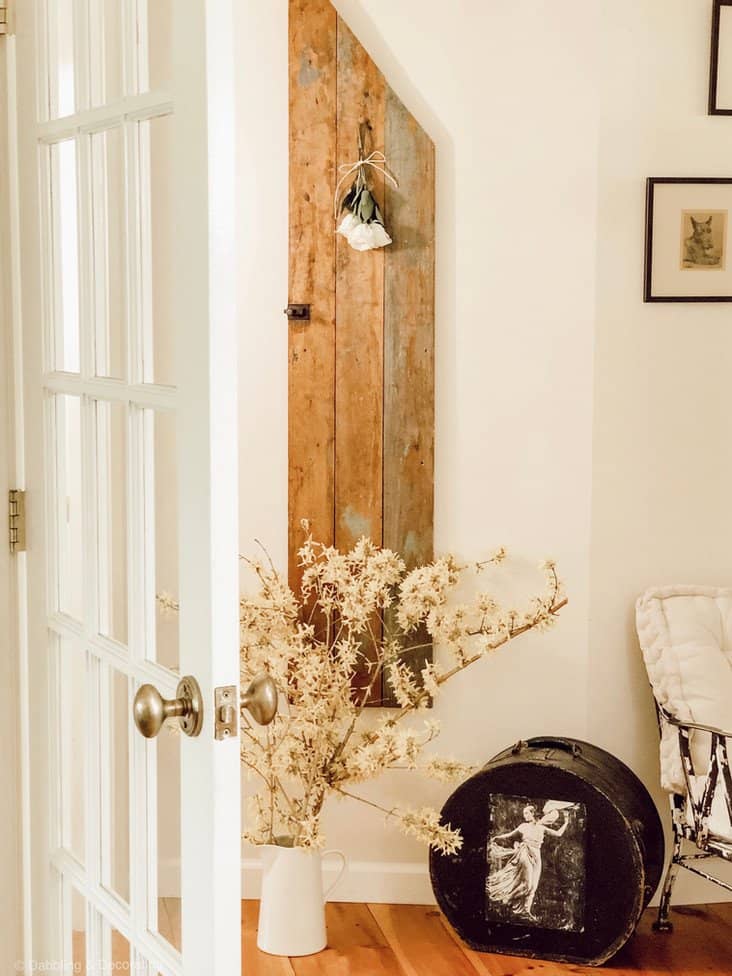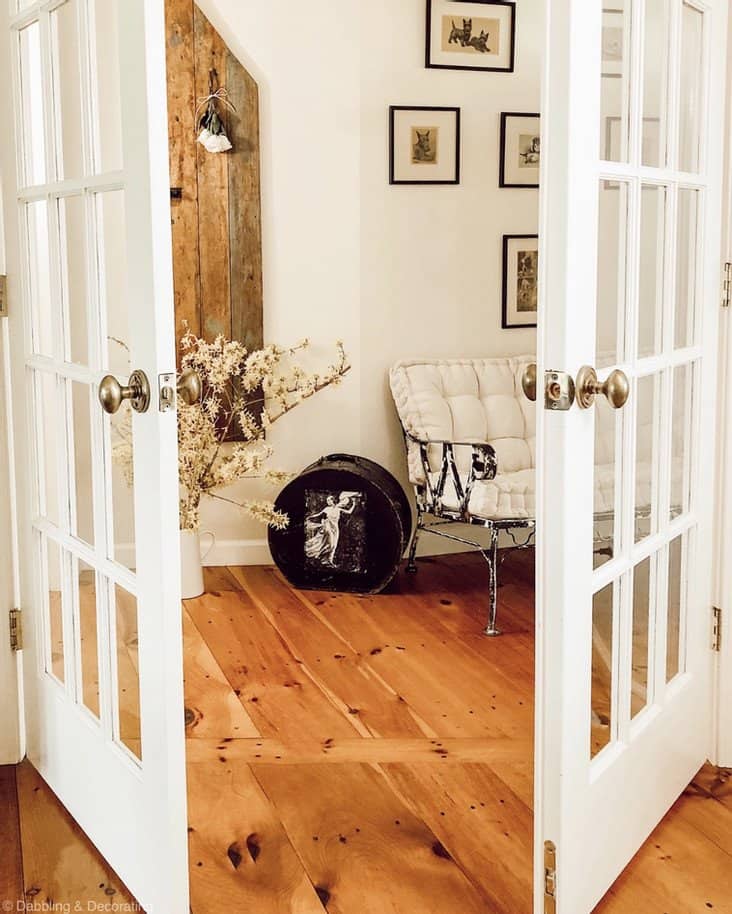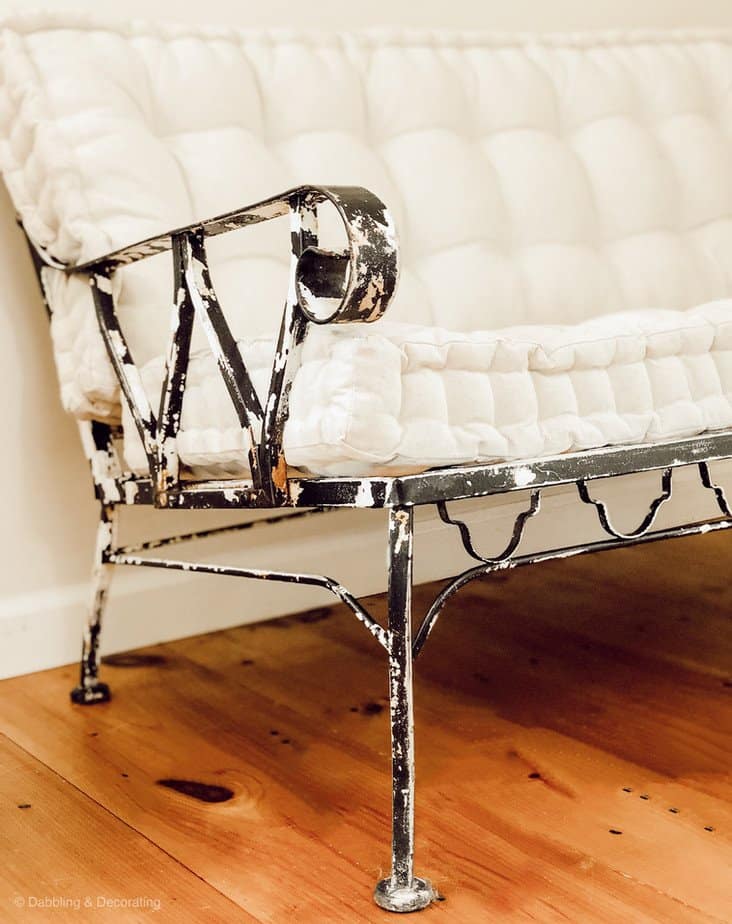 I'm so glad you dropped by today friend, and if you are new to my blog, welcome! I hope you enjoyed your visit with us here today at our home here in Coastal Maine.
Please join me as a regular here at Dabbling & Decorating. Sign up for my newsletter below and never miss an update!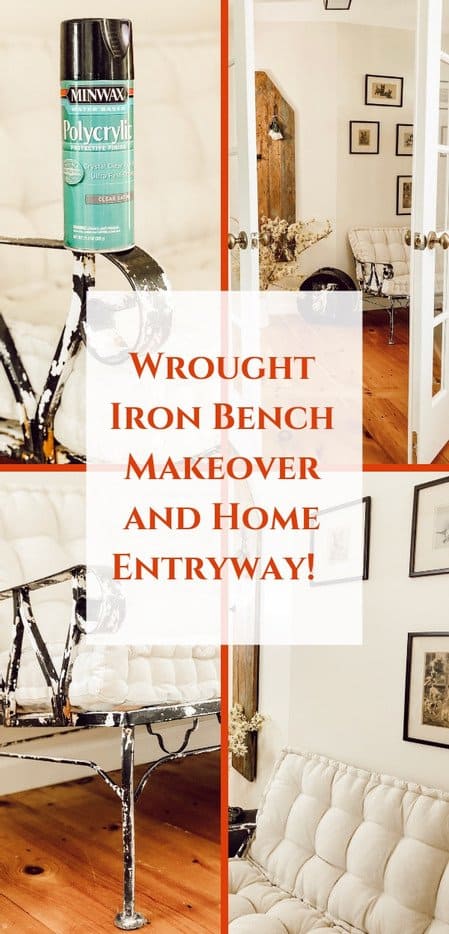 If you like this post, I would love for you to share it on Pinterest! I've created the above custom pin just for this post! Sharing is Caring! I would love to hear from you! Your comments mean so much to me and truly make my day… Please join me over on Pinterest and