Welcome to this month's round-up of the series "Thrifting with the Gals". If you are coming over from Rachel at The Pond's Farmhouse welcome! Rachel and I have such similar tastes and styles, that we often laugh at how much we have in common. This month I'm sharing inspiring second hand shop home decor ideas.
Shop Your Home
Sometimes the best second hand shop is right in your own home.
Starting this month off with "Thrifting with the Gals" I shopped our attic to create The Cutest Little Outdoor Beverage Table.
The attic here in Maine is filled with my parent's antiques, flea market finds, old clothes, lamps, furniture, holiday decorations, books, and so much more.
Here is where I found this charming table and chairs for two that I had forgotten all about.
And with the fall temperatures upon us, I was looking forward to spending a little more time outdoors with friends and family.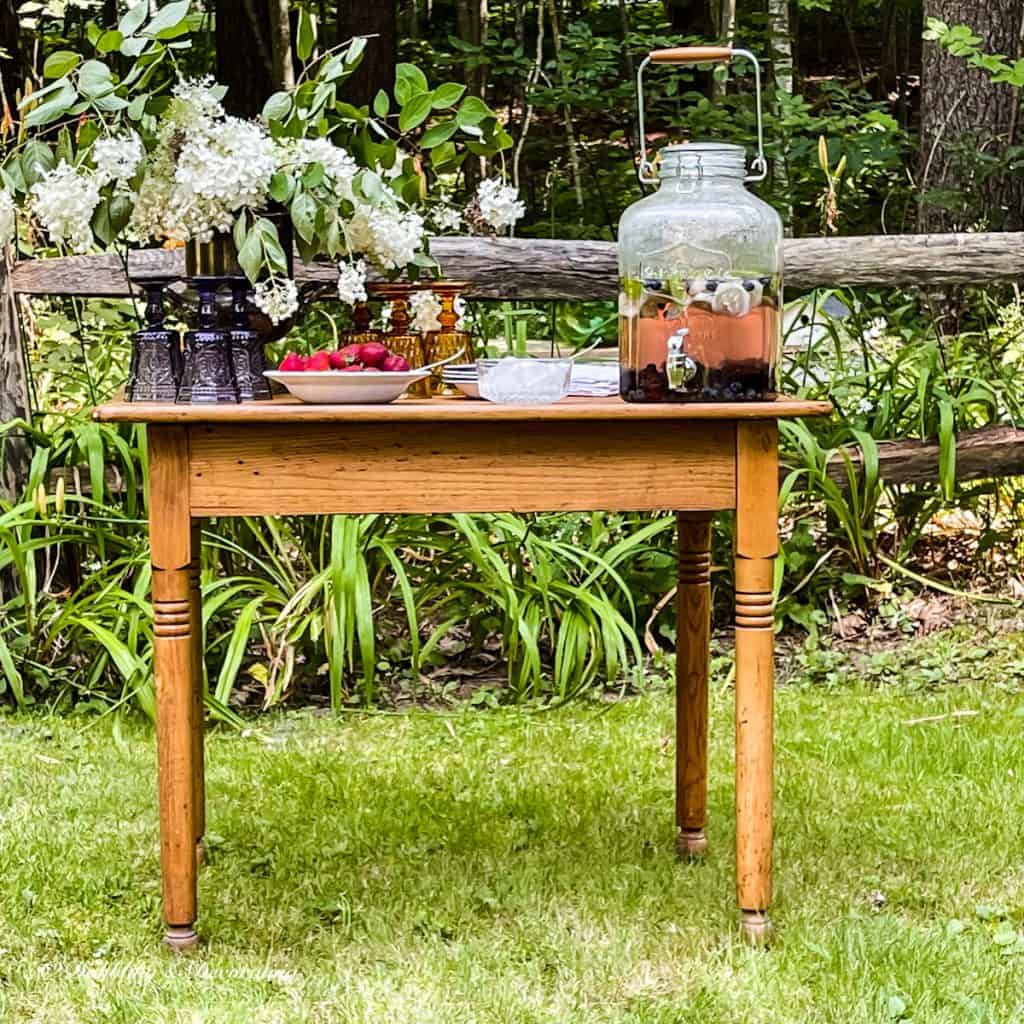 "This post may contain affiliate links which won't change your price but will share some commission."
The amethyst glasses I found at a second hand shop out of Ogunquit, Maine and are also available on Amazon here too.
I love decorating with second hand shop's colored glassware, especially in the fall. They have such beautiful rich colors matching all the colors of Autumn.
SHOP YOUR OWN COLORED GLASSWARES HERE!

Have you seen this second hand shop table that I also found for Vermont? I think it's an old wallpaper table!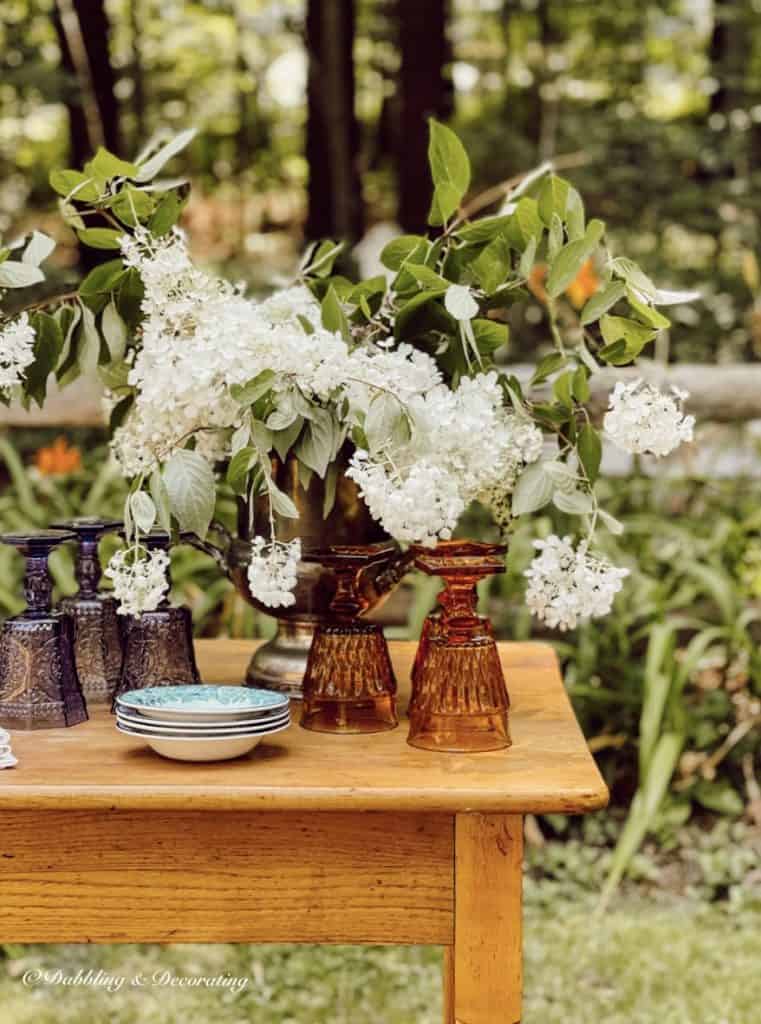 Antique Etcetera Second Hand Shop | Rockland, Maine
This week we headed north to Rockland, Maine to celebrate our 23rd wedding anniversary at the Samoset Resort. There, we weathered out Hurricane Henri, ate at the best Italian restaurant, and discovered this wonderful antique shop.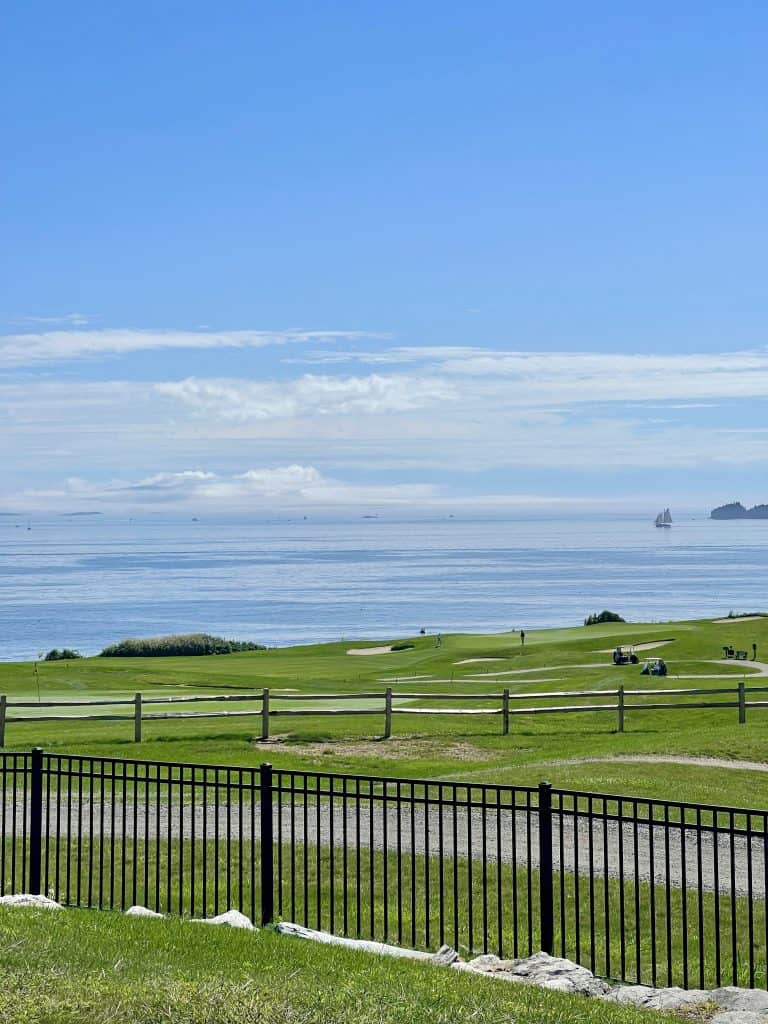 There I found these 4 doll chairs. I believe 3 of them are reproductions and one is antique. All different colors and shapes but each one stands 15″ tall.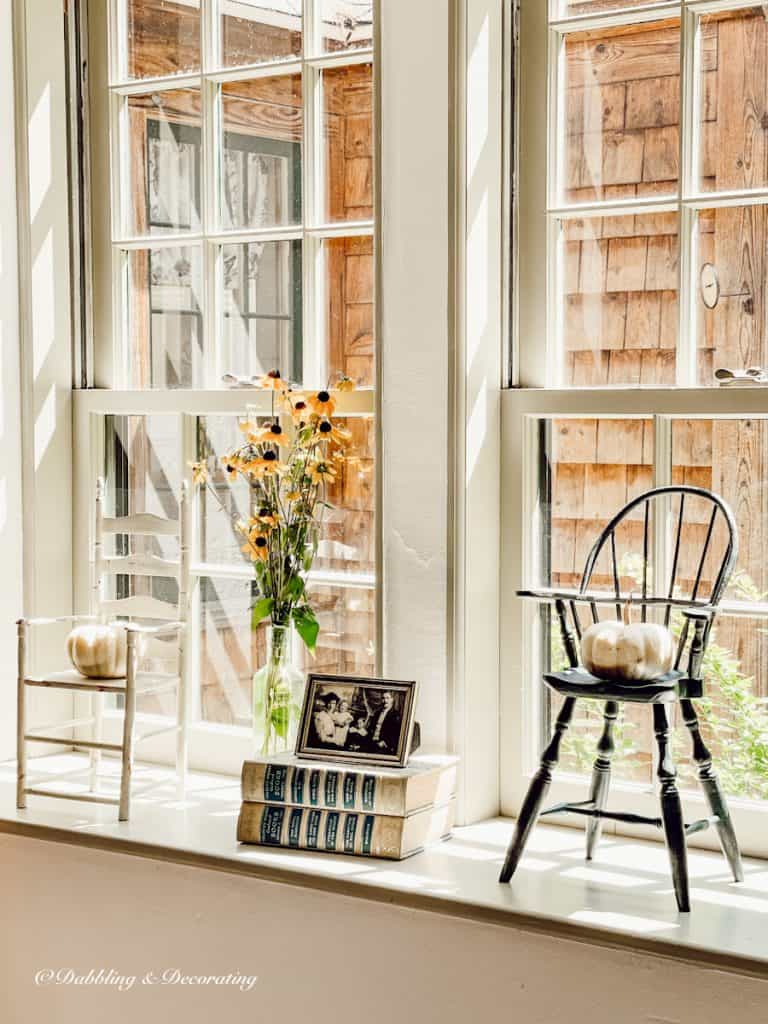 SHOP DOLL CHAIRS BEFORE THEY'RE GONE

On a trip to the local farmstand, I was able to get the last 4 small white pumpkins and fresh-cut flowers. This was such an easy display to pull together. And the first attempt at this year's fall decor.
You may see more of this fall windowsill and doll chairs here.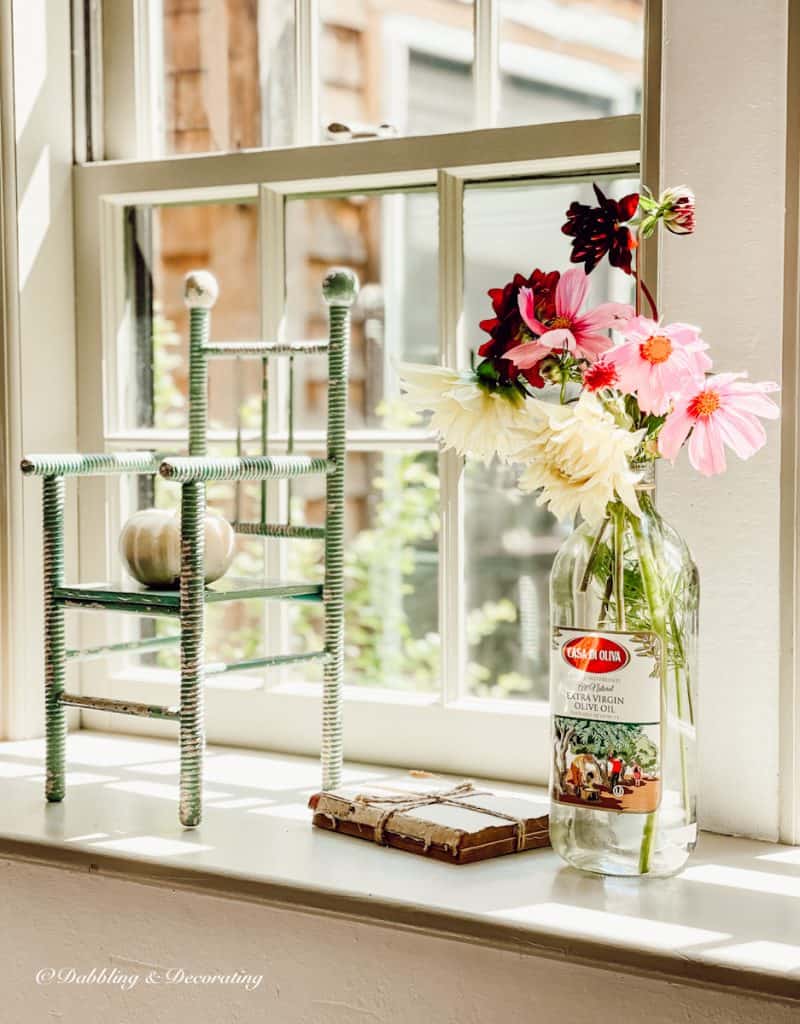 SHOP FOR WHITE PUMPKINS

How to Fold and Display Heirloom Quilts
The one week I skipped the second hand shops and went thrifting in our attic, I found this trunk full of heirloom quilts and blankets, which inspired me to display these quilts in our guest bedroom here in Maine.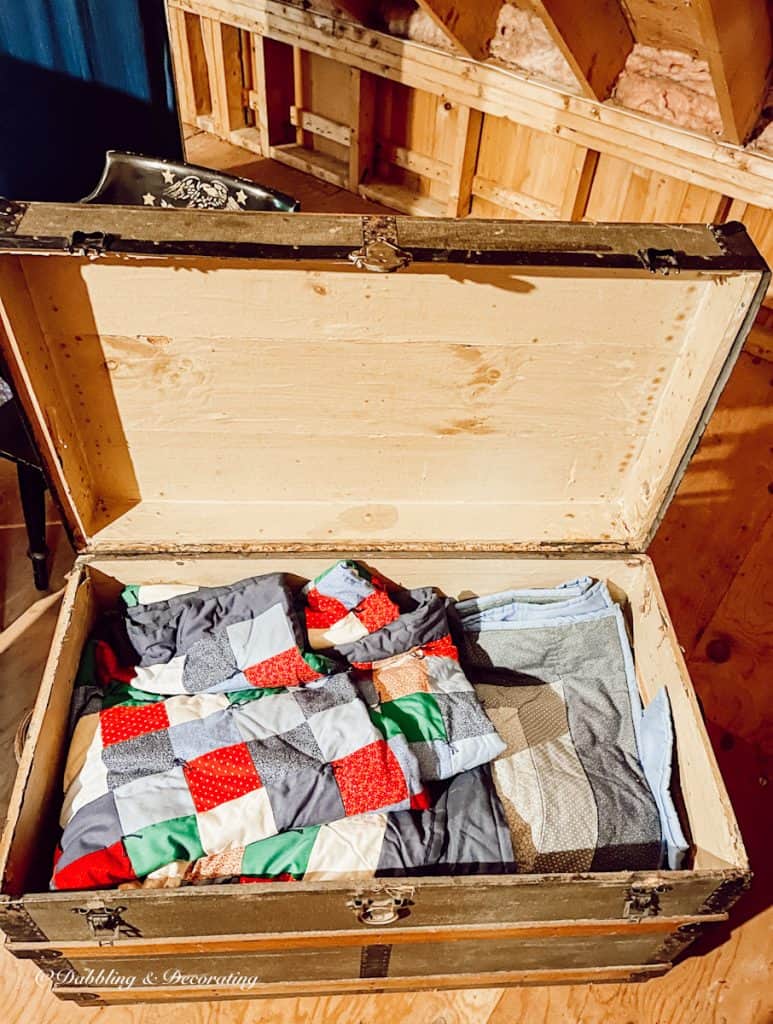 Do you know how to fold a quilt properly? Do you fold them like you would a blanket? I know I was…
Drop by the blog post How to Fold and Display Heirloom Quilts to see and read more.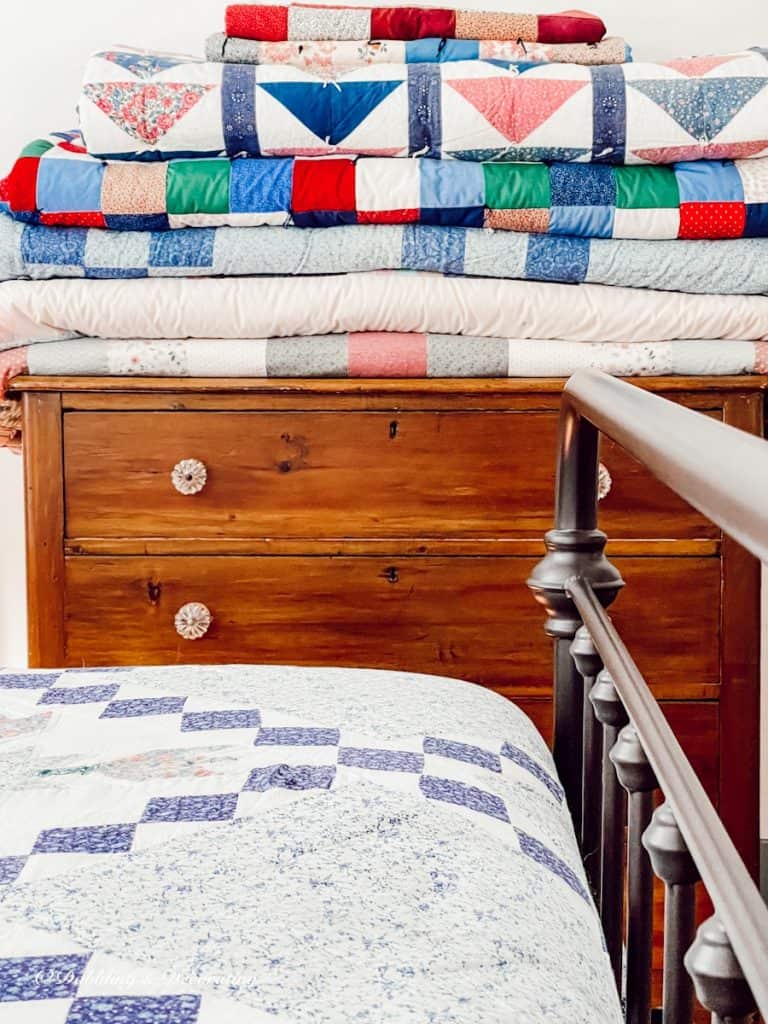 Kennebunk, Maine
Just after Labor Day, I took a drive up to Kennebunk Maine to usher in the Fall season with a visit to my favorite Snug Harbor Farms. There I picked up some fresh cut flowers, took lots of amazing photos, and crushed over the cutest little white chickens.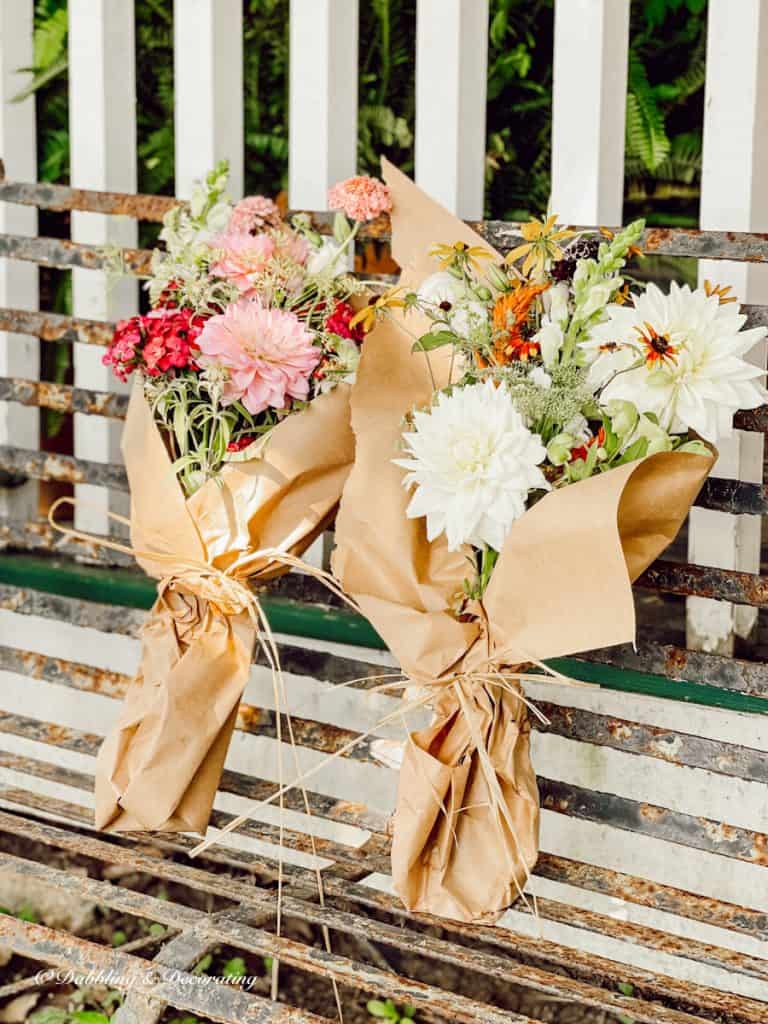 All while listening to Van Morrison. It was a perfect day!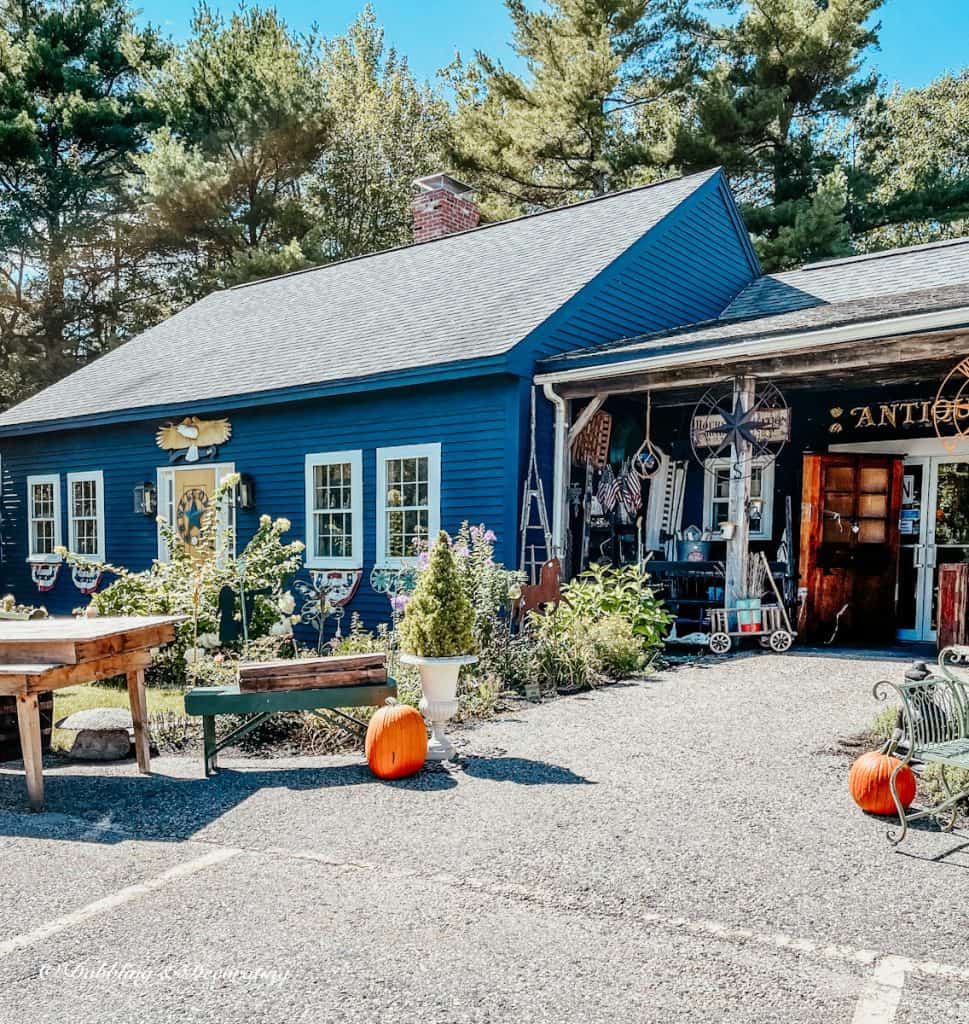 Then I was off to a few other favorite second hand shops like the Americana Workshop. Where I came home with a beautiful large blue birdhouse and a dozen small brown mittens.
See the blue birdhouse at our home in Vermont here on the Vermont Foliage Home Tour.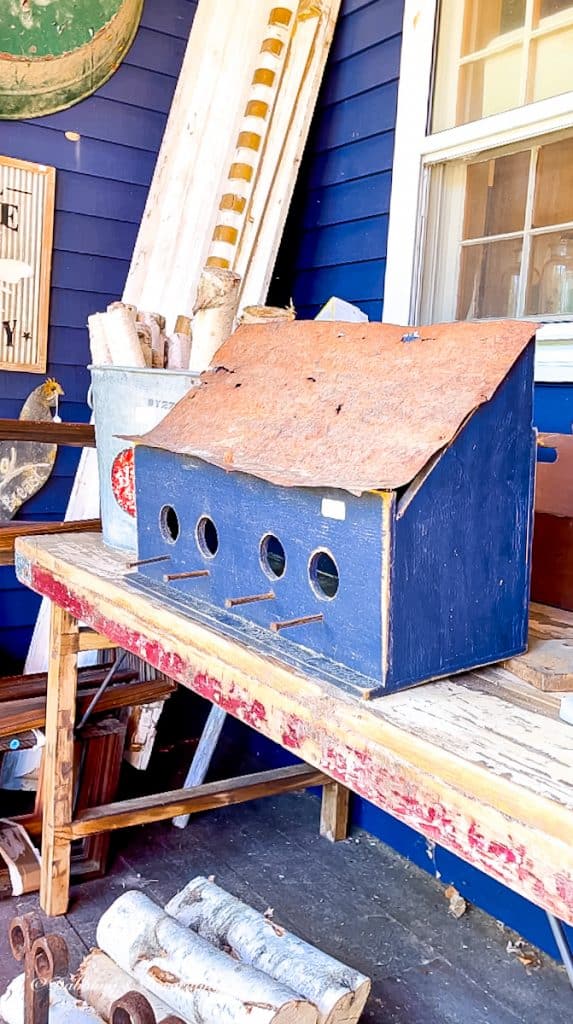 I think the mittens will be so cute displayed as a garland over the holidays. And I have plans for the birdhouse on our front porch in Vermont.
We'll be heading back to Vermont next week and I can't wait to get our porch all decorated for fall with all my second hand shop finds!
The Americana Workshop was in full display for fall and it was so inspiring to see.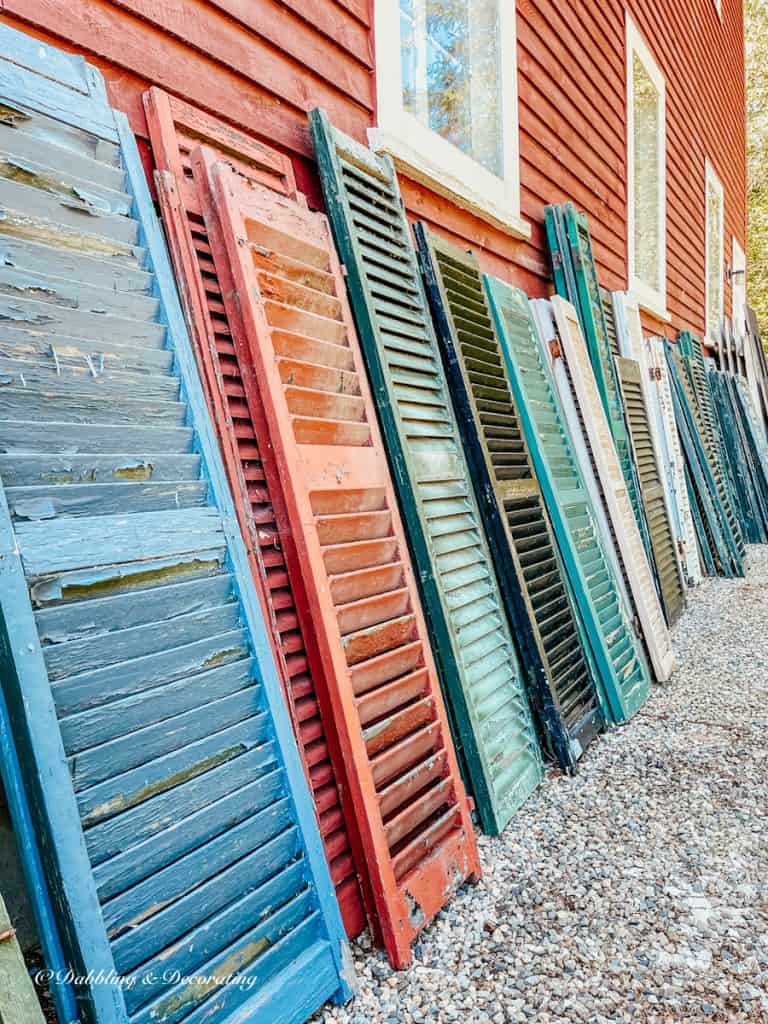 I'm so glad you dropped by today friend, and if you are new to my blog, welcome! I hope you enjoyed your visit with us here today at our Home in Coastal Maine.
Please join me as a regular here at Dabbling & Decorating by signing up for my Saturday morning newsletter below and never miss an update!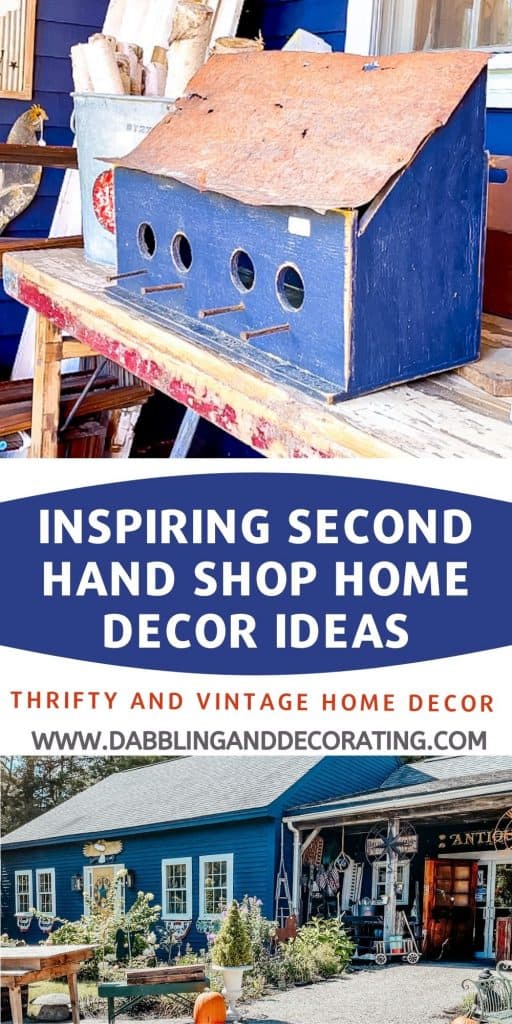 I've created the above custom pin just for this post! Hearing from you makes my day and your comments mean so much to me! Please join me over on Instagram & Pinterest to see more!
THRIFTING WITH THE GALS
Each Wednesday over on Instagram my friends Rachel, Kristin, a guest host, and myself share our weekly thrifting adventures along with tips and tricks. We live in different states across the country and have so much fun sharing our local shops and finds with our followers. Be sure to check out their monthly round-ups too. Along with Lora and Michelle, this month's guest hosts also joining us.
Next up on the tour is my friend Kristin over at White Arrows Home. Kristin lives in a log cabin in the Northwoods of Wisconsin, a home that dreams are made of!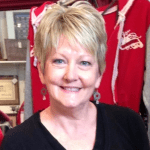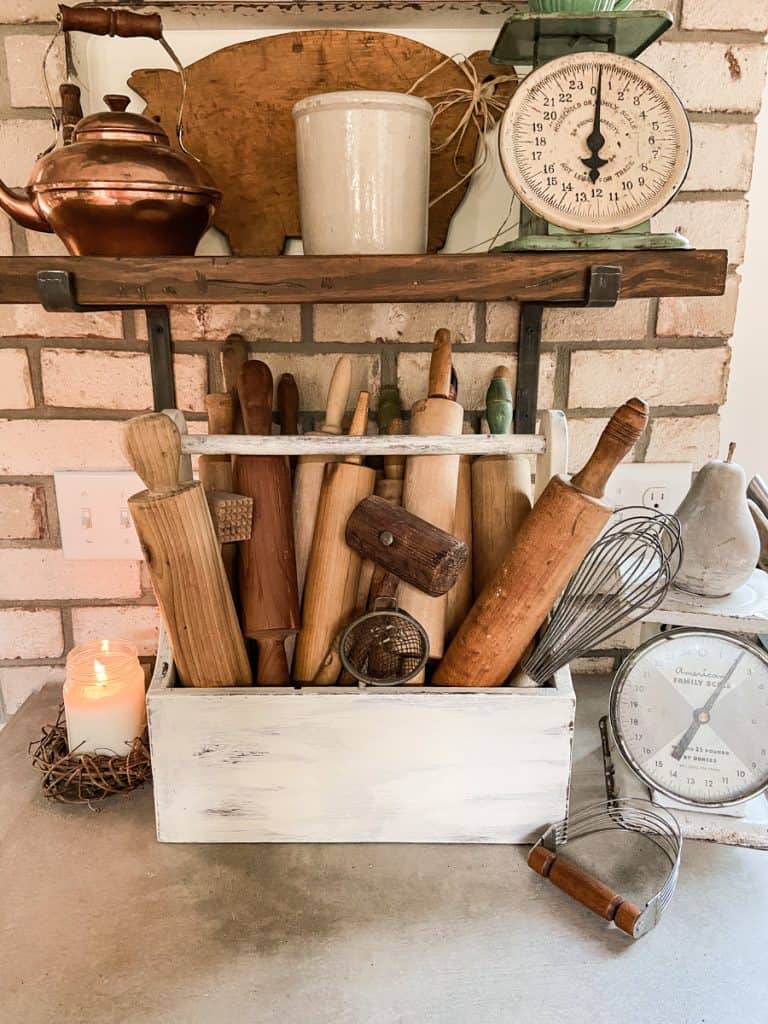 YOU MAY ALSO ENJOY