We just got back from a few days celebrating our 23rd anniversary in Rockland, Maine. While there, we weathered Hurricane Henri for the first couple of days, which allowed for some great thrifting over at Rockland's Antique Etcetera right downtown. There I found 4 vintage and reproduction doll chairs that I envisioned immediately on our windowsill with white pumpkins for the fall.
Thrifting in Rockland, Maine
White Pumpkins
Decorating with white pumpkins for fall is my favorite. Especially with the little ones. Faux or real, they both work beautifully throughout the home's decor.
Every fall I love attending Vermont Vintage Market Days. Last year they had so many white pumpkin decorating ideas on display.
Another go-to for amazing pumpkin decor ideas is Liz over at Liz Marie Blog. She always showcases such beautiful autumn displays from her cozy white farmhouse in Michigan.
Today I want to keep my pumpkin display simple since it's technically still summer here. So I headed out to our local farmstand and found their only 4 small white pumpkins along with some fresh-cut summer flowers to go with them.
The Windowsill
The dining room here at our home in Maine showcases a beautiful four window windowsill that I just love decorating for the seasons.
The sun shining in and the shadows it casts are so warm and inviting.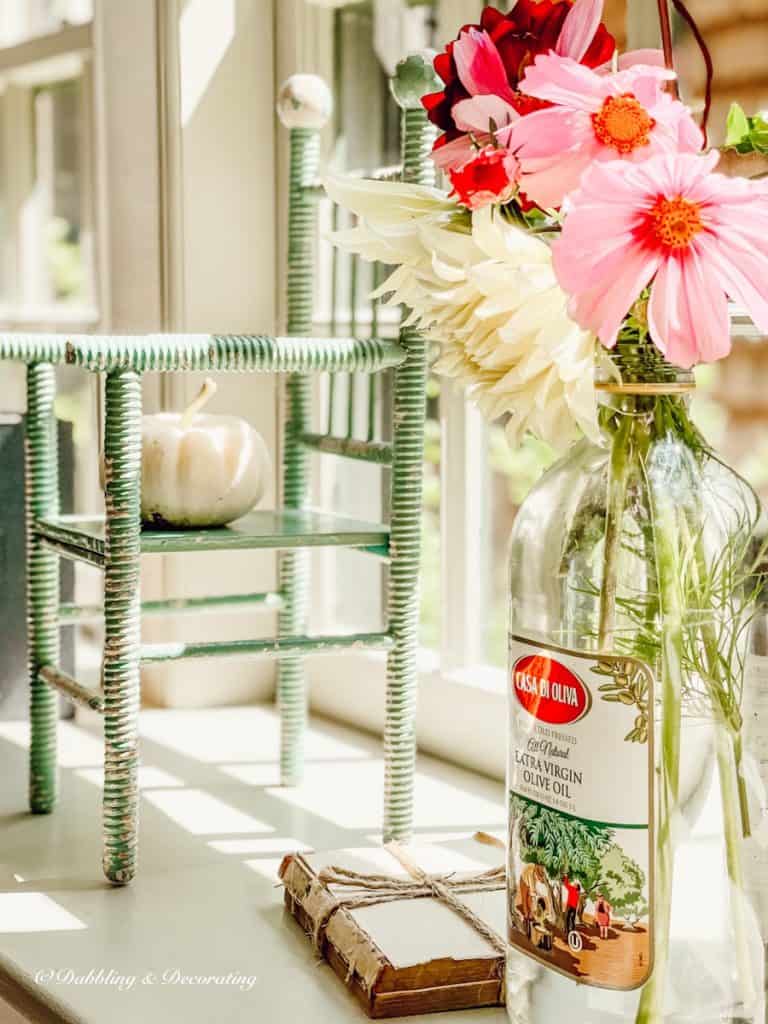 I simply positioned each thrifted doll chair at the individual windows and then scattered used kitchen bottles with the fresh-cut flowers from the farmstand for a soft late summer vibe.
One small white pumpkin rests on each doll chair, welcoming in the cooler temperatures with Autumn's arrival.
Aren't these thrifted doll chairs just adorable?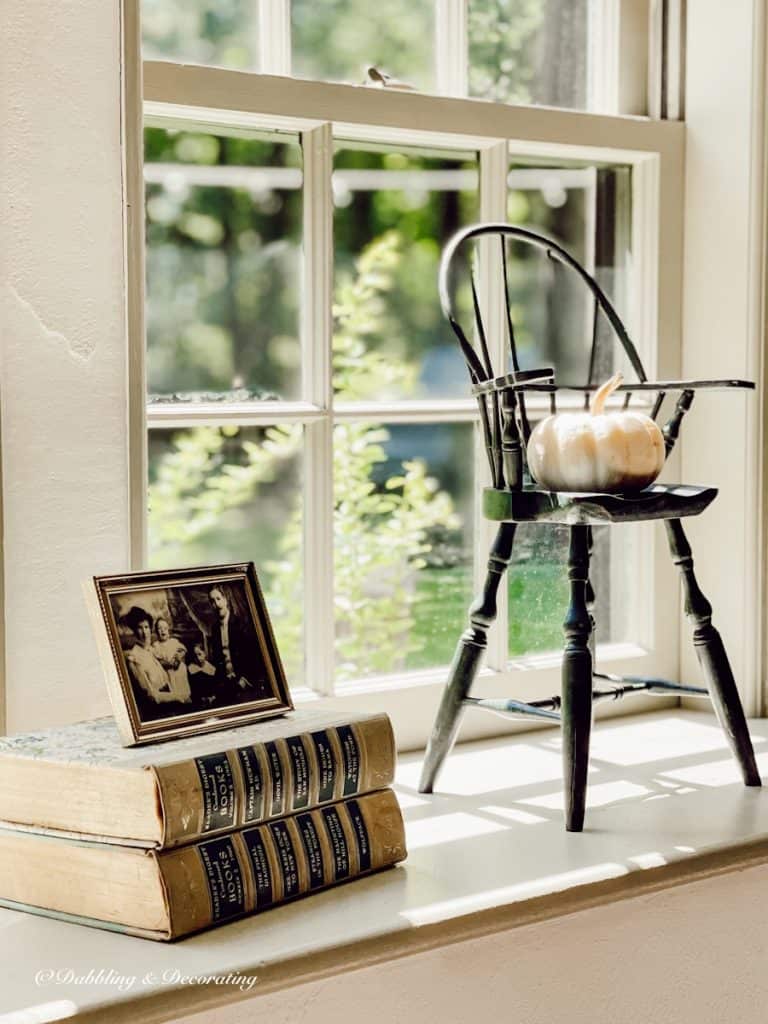 "This post may contain affiliate links which won't change your price but will share some commission."
SHOP YOUR OWN DOLL CHAIRS BEFORE THEY'RE GONE!

You may also enjoy the post 4 Things You Need to Know About This Old Chair.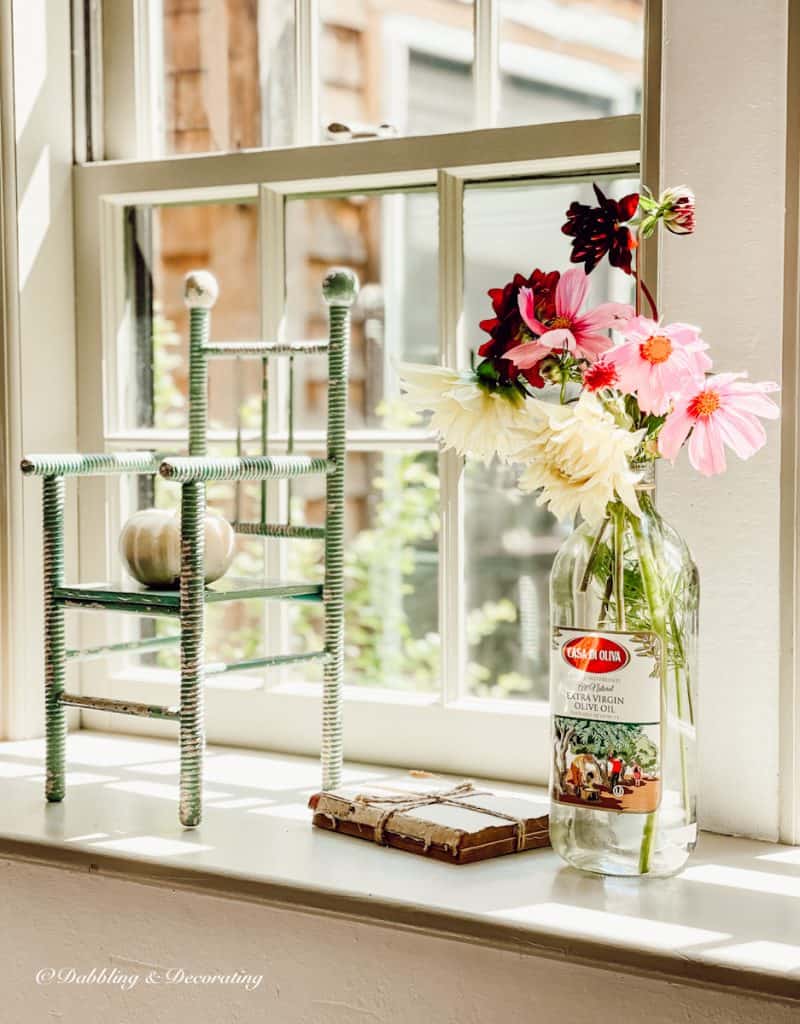 Check out these 5 Easy Ways to Decorate a Windowsill that I shared this past spring.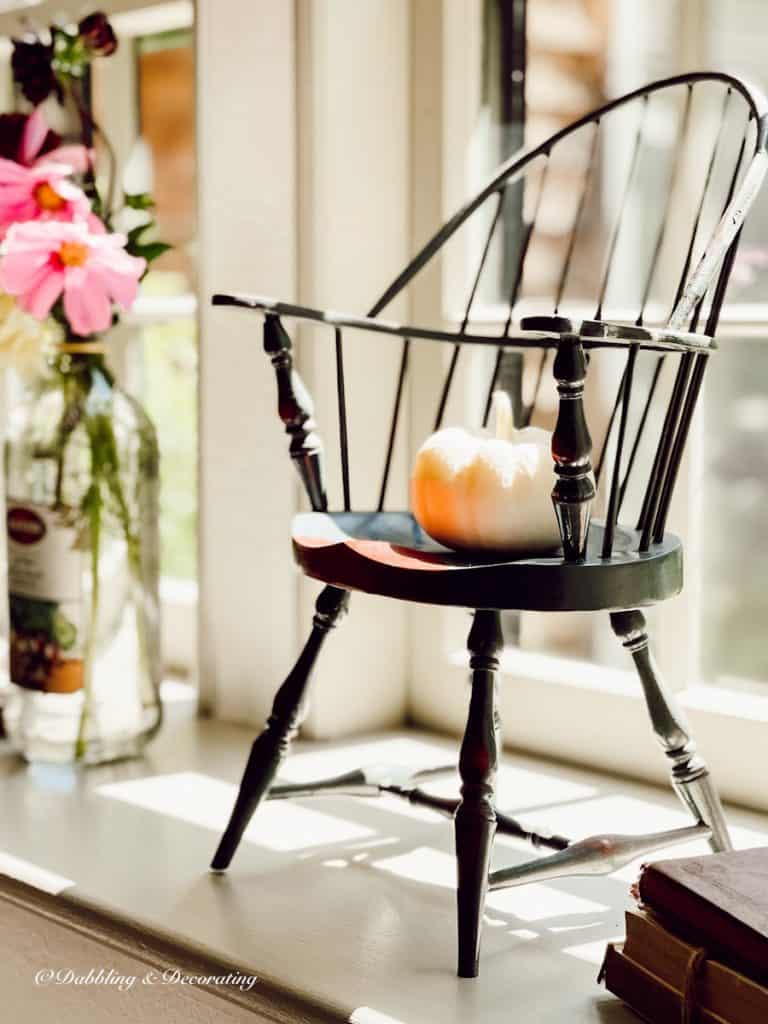 Rockland, Maine
The ocean scenery in Rockland, Maine where we stayed was just beautiful. And there were so many antique shops in this area that I just wasn't able to get to while we were visiting. This gives me a perfect excuse to get back that way sometime this fall!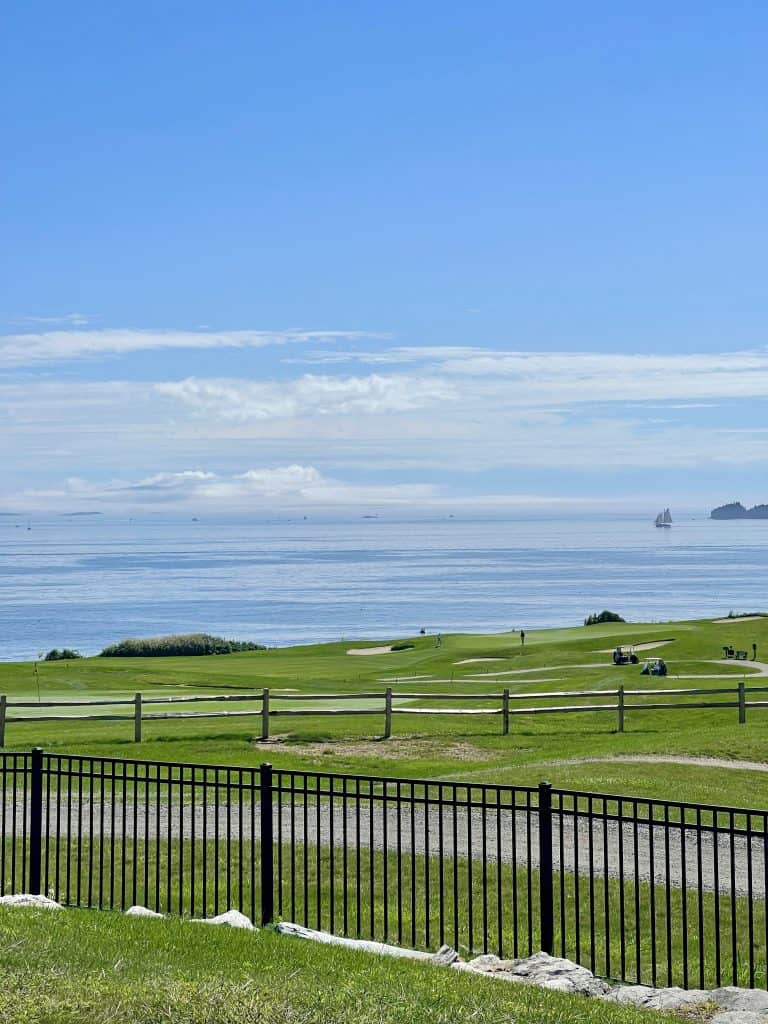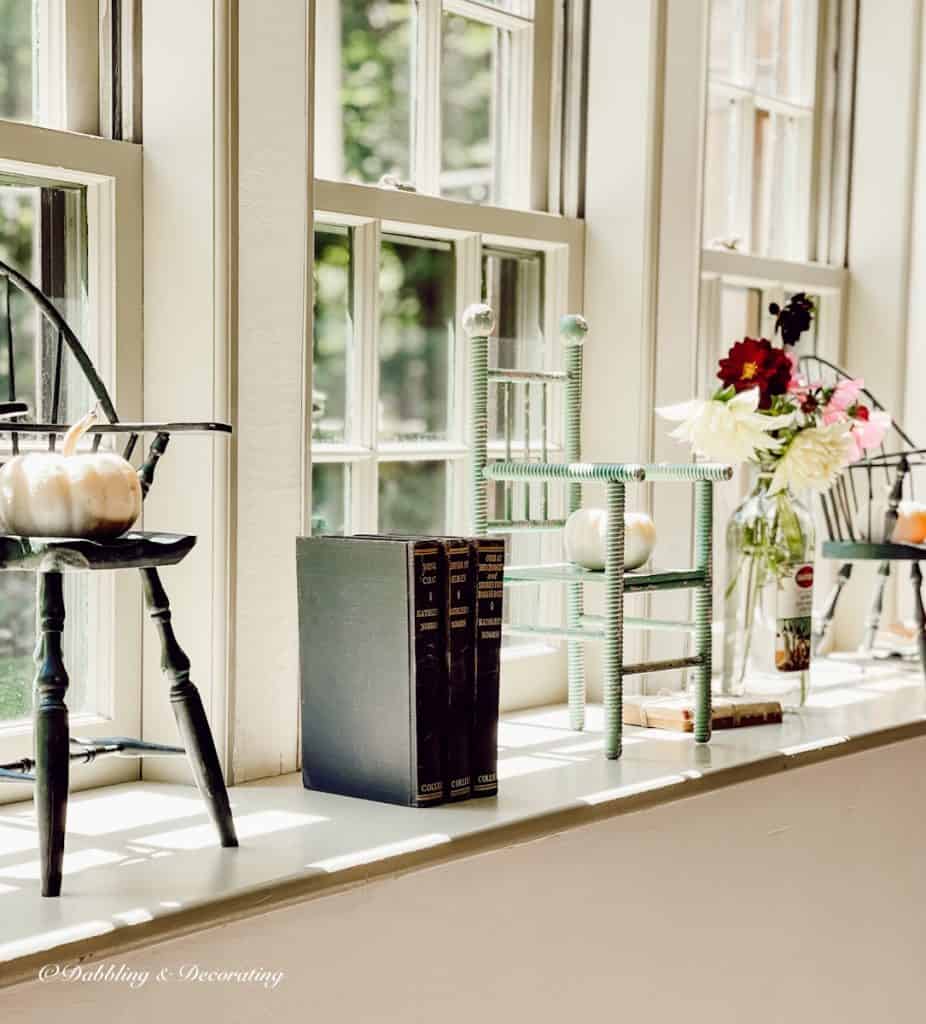 SHOP FOR WHITE PUMPKINS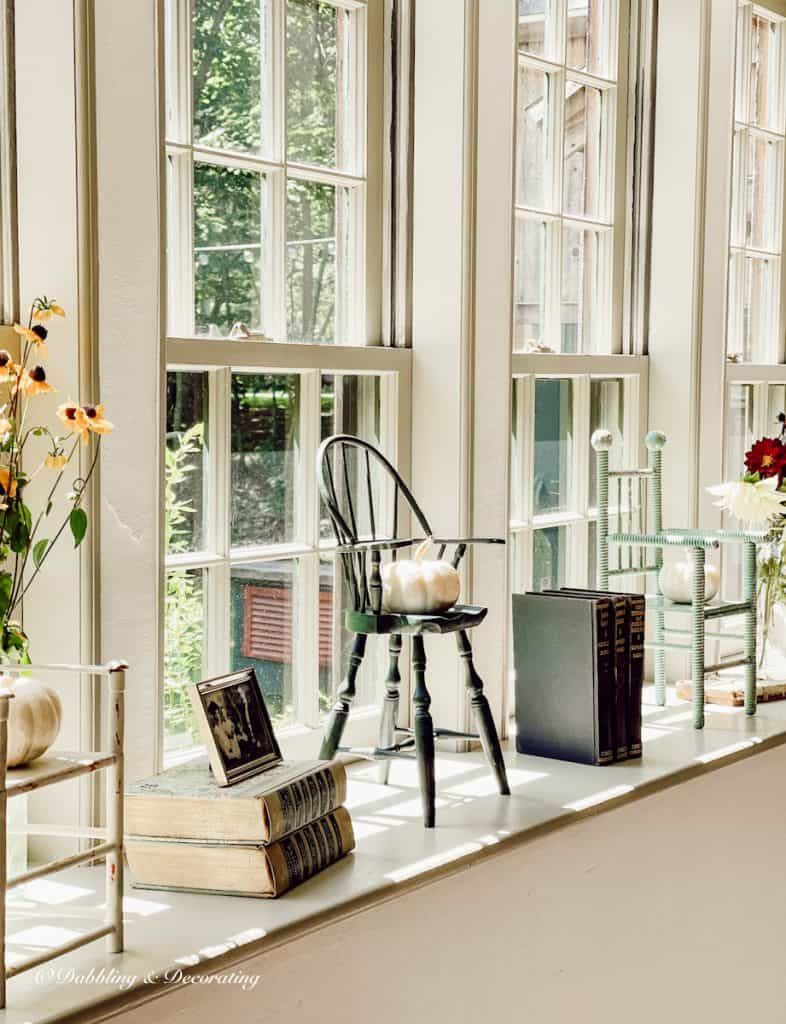 Do you enjoy thrifting for vintage items too? Join me every Wednesday over on Instagram for Thrifting with the Gals Wednesday where I join some of my besties here in the world of blogging where we share all our weekly thrifting adventures and tips and tricks!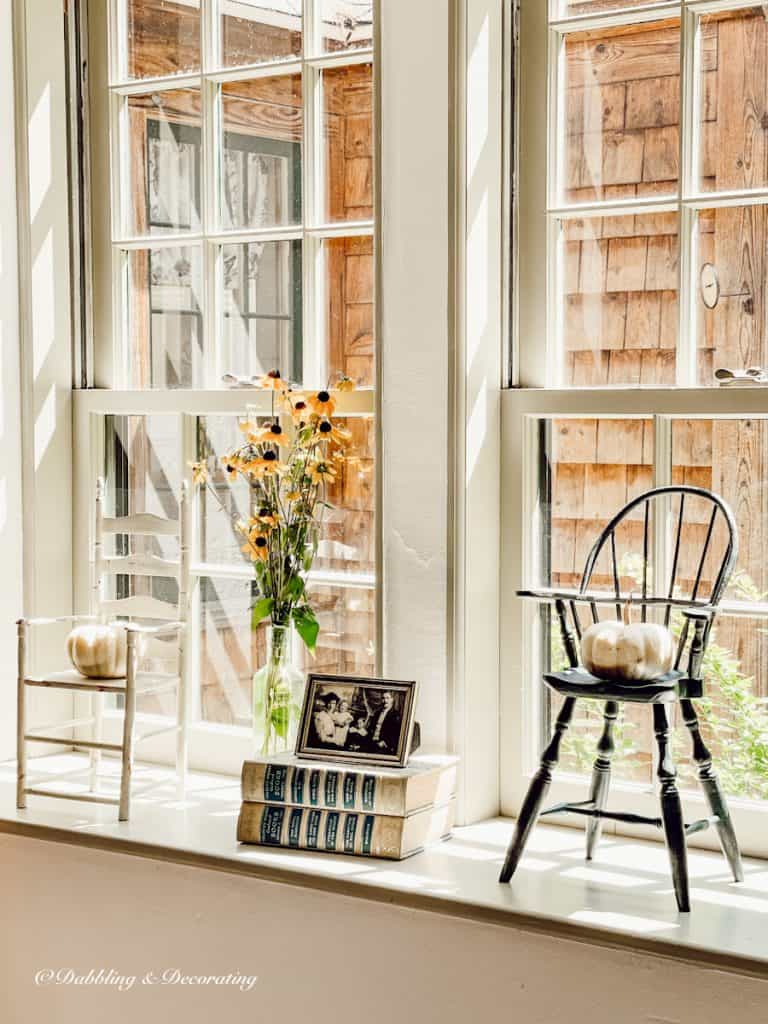 As summer is winding down we'll be getting ready to head back to our home in Vermont soon. There's nothing like spending time in Vermont in the fall. Check out last year's Cozy Vermont Fall Sunroom with white pumpkins.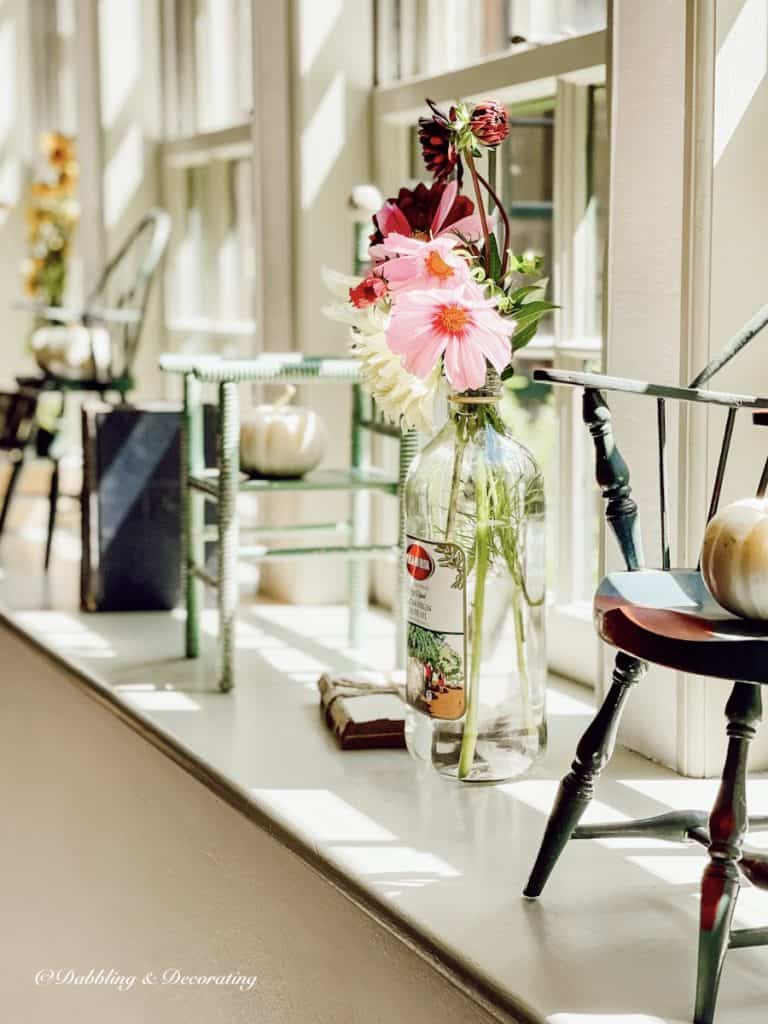 Each doll chair measures 15″ tall, which I find interesting, as all four chairs are very different.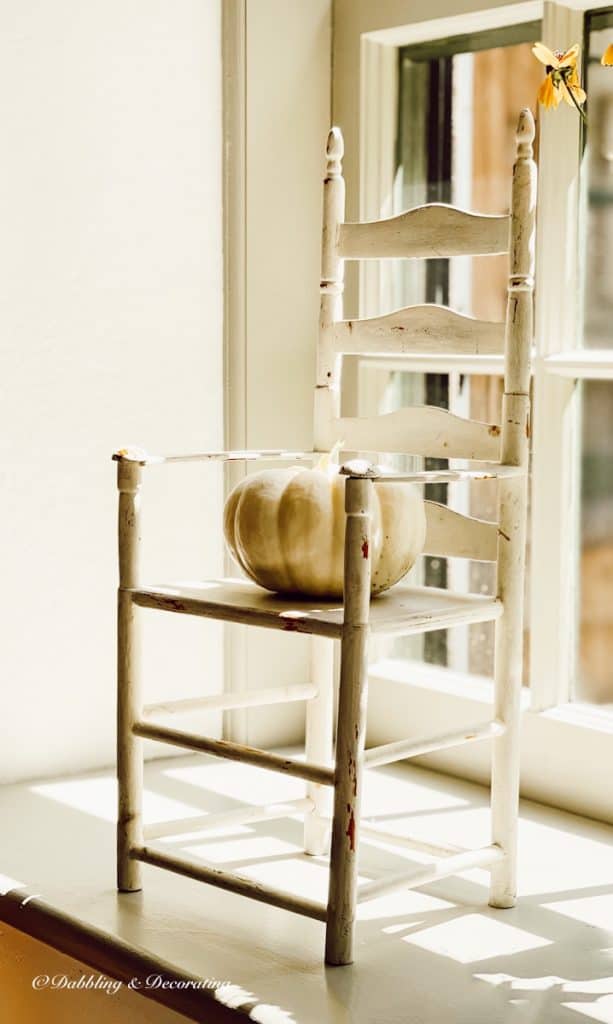 I'm so glad you dropped by today friend, and if you are new to my blog, welcome! I hope you enjoyed your visit with us here today at our home in Coastal Maine.
Please join me as a regular here at Dabbling & Decorating by signing up for my Saturday morning newsletter below and never miss an update!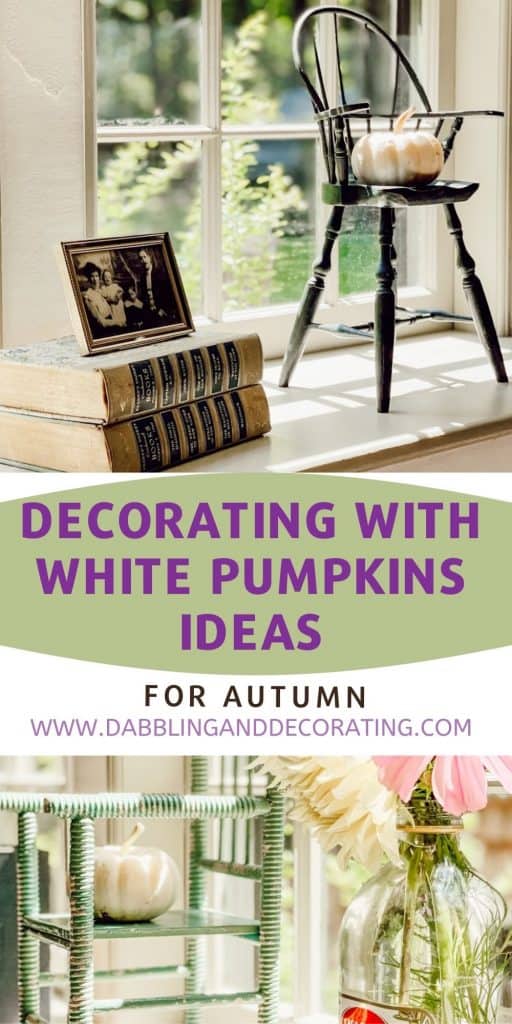 I've created the above custom pin just for this post! Hearing from you makes my day and your comments mean so much to me! Please join me over on Instagram & Pinterest to see more!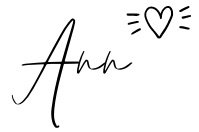 YOU MAY ALSO ENJOY