Happy August friends! So this week I was back at our home in Vermont overseeing some home renovation projects we have going on this summer. One of which I can not wait to share with you when it's all finished this fall, the front porch! And while I was out "Thrifting with the Gals" I had this front porch in mind when I found and thrifted this for free!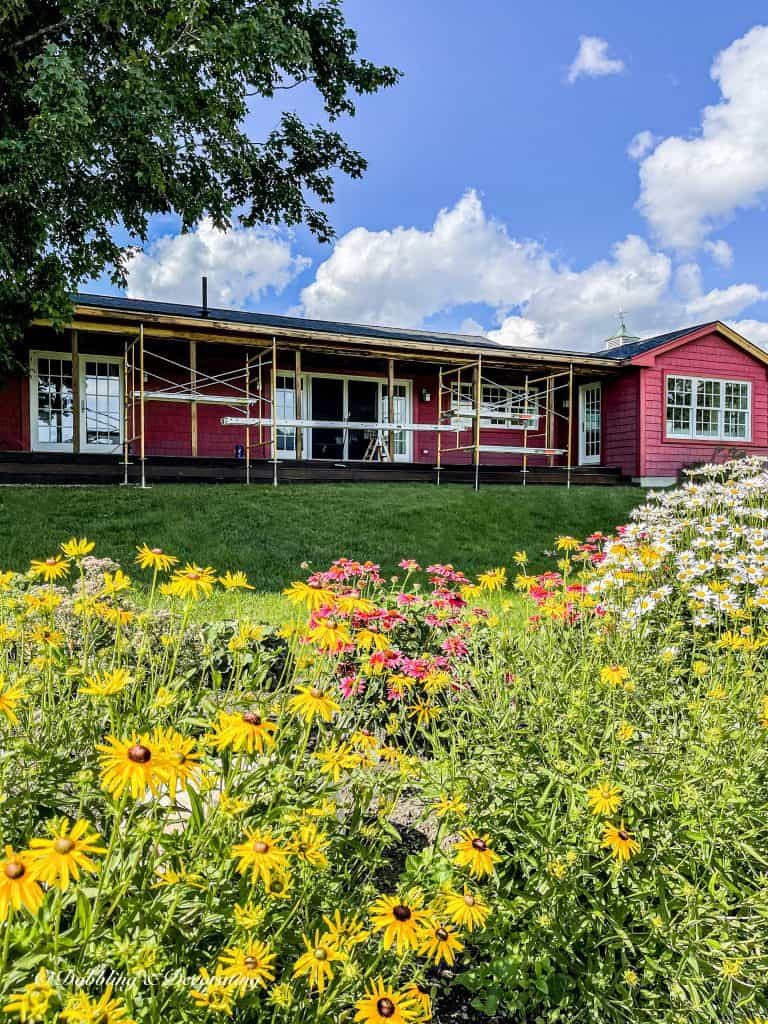 On Tuesday I thrifted my way back to our home in Maine, pulling over at a church bazaar in Londonderry, Vermont with all kinds of furniture outside and with FREE signs everywhere! WHAT?
The church had a bazaar over the weekend and whatever they did not sell, they were giving away today. Have you ever heard of churches doing this before?
I'm definitely going to be watching this trend more closely!
Check Out What I Thrifted for Free
These two little antique cane chairs were sitting right outside on the front lawn of the church.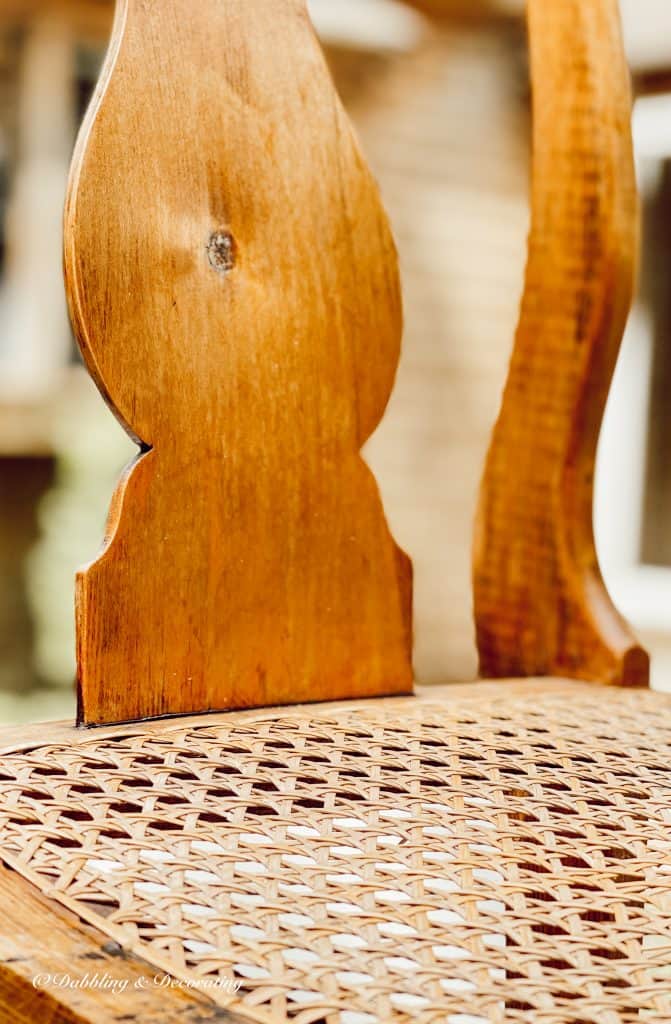 They had been marked $20 then $10 and today they were free! I can't even imagine anybody not wanting these adorable vintage cane chairs.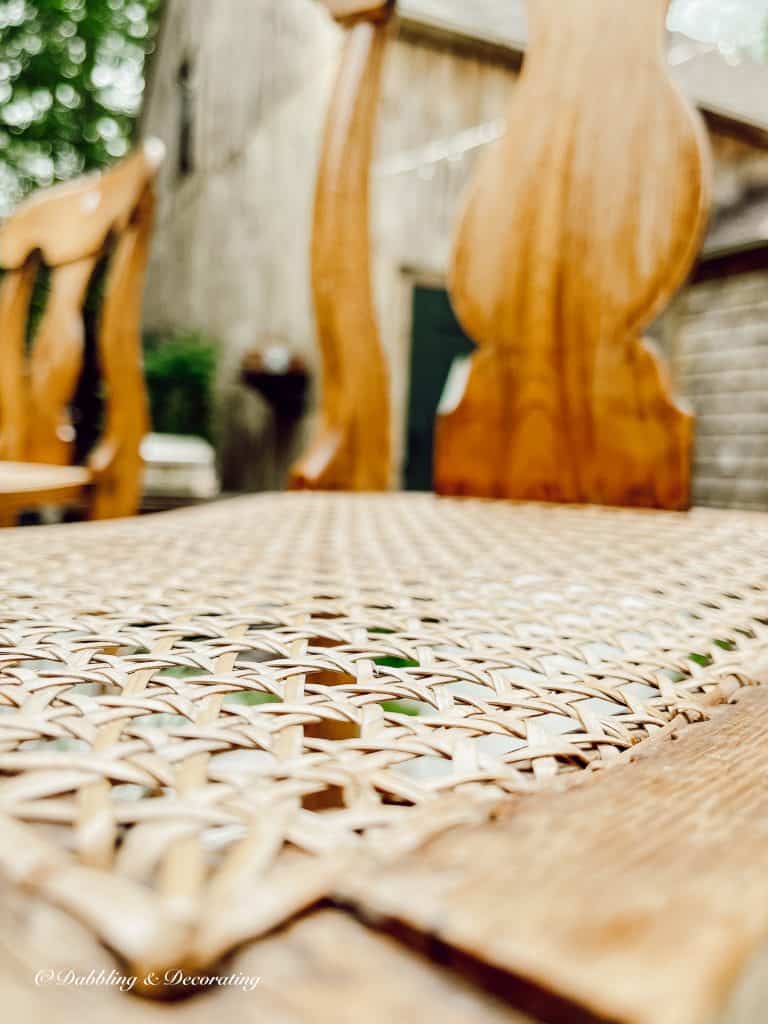 The caning was in great condition and the chairs themselves were as sturdy as could be.
There were so many other treasures available here at the church bazaar today too. All kinds of dishwares, shutters, furniture, lighting, glassware, etc… So many items that a family could say that they thrifted this for free too!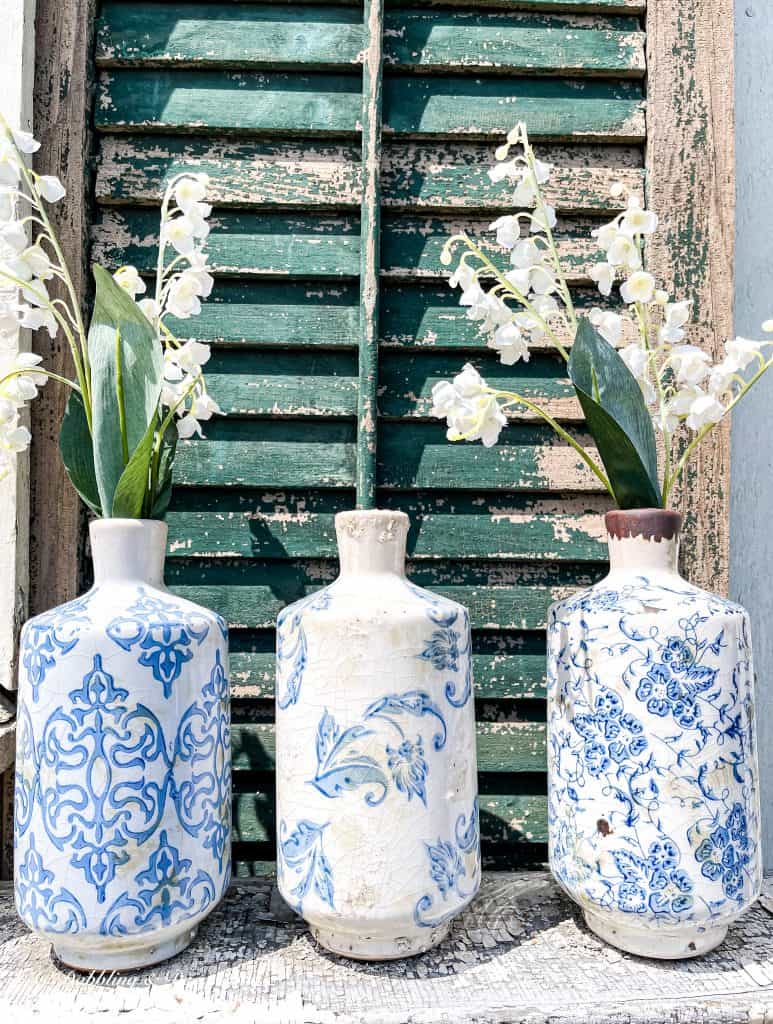 I am so crushing on this color scheme with greens paired with blues and whites for our front porch once it's completed this fall.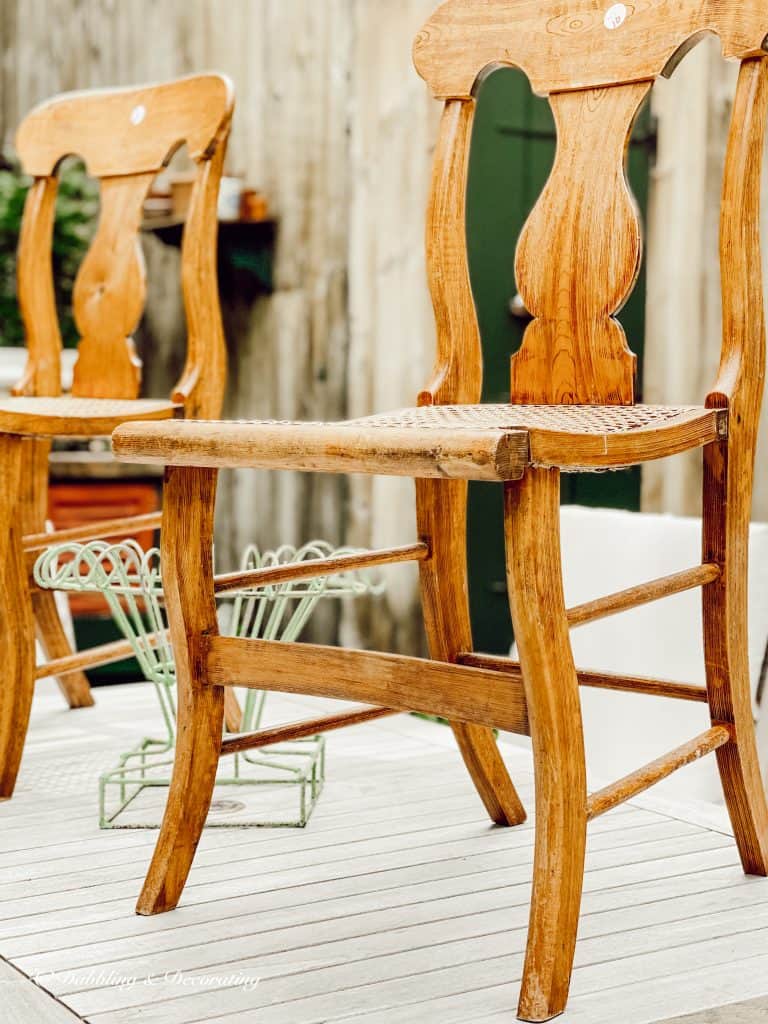 After reviewing cane chairs over on Etsy, I could see a chair this size and in this condition sells on average for about $200 a chair. And I thrifted this for free today!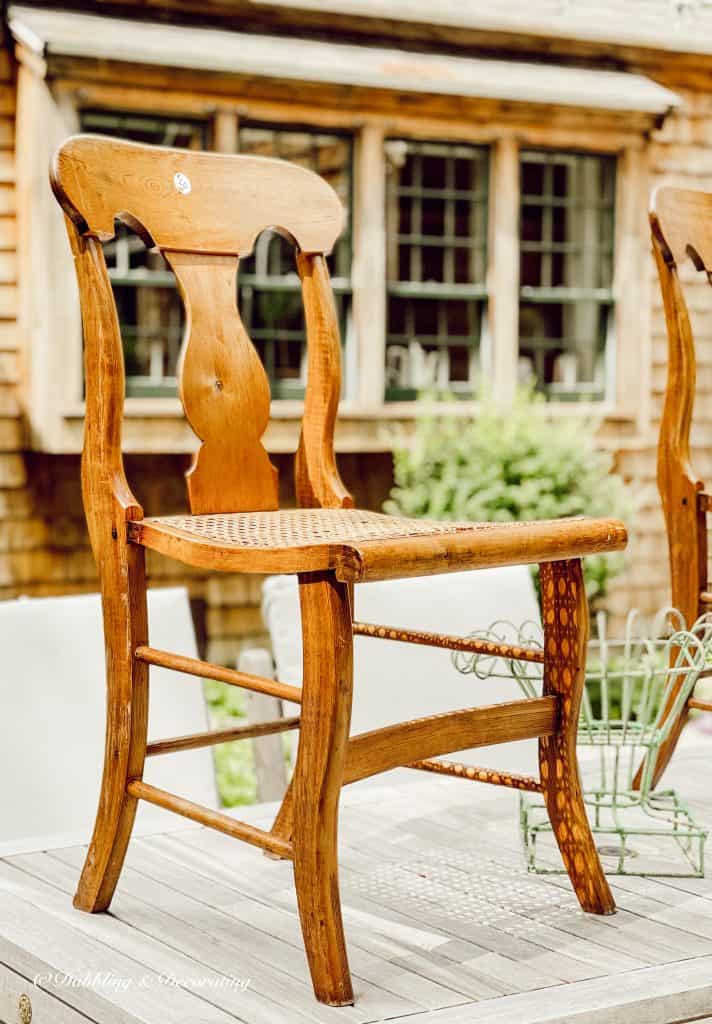 SHOP TODAY'S THRIFTED FINDS BEFORE THEY'RE GONE

The next stop on the way back to Maine was this old stand-by, The Cottage by the Brook, still looking for some porch items that I could thrift.
This place never disappoints me, but I don't expect that I will find anything I can thrift for free here:) But you never know what you will find…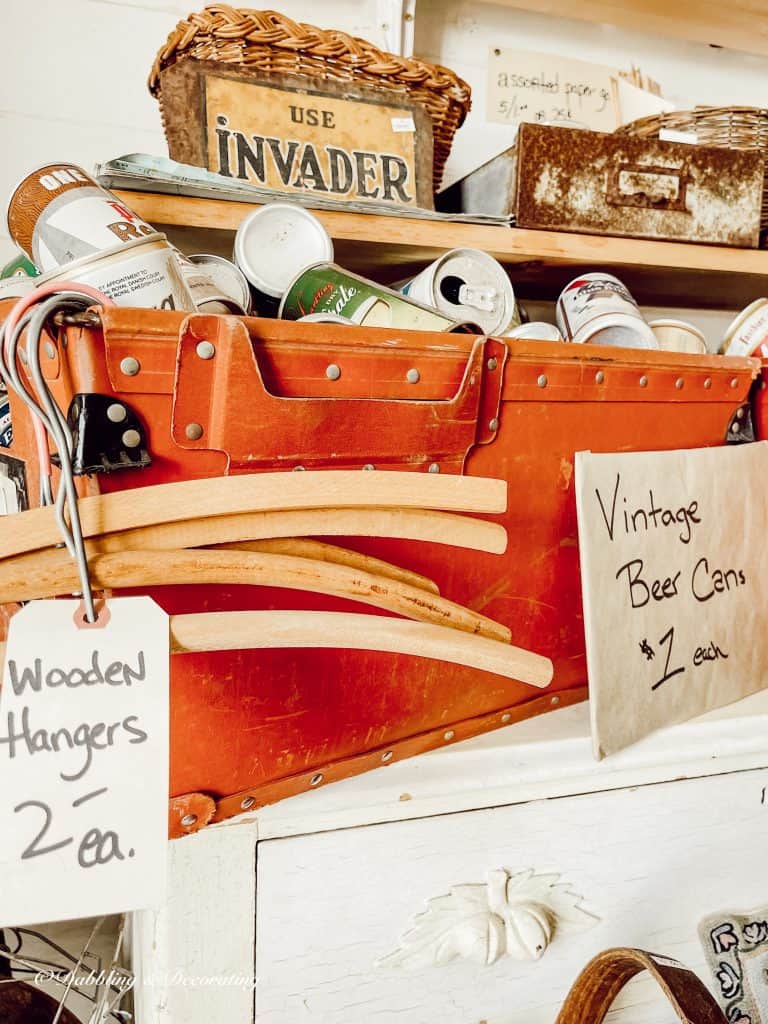 I am also looking for inspiration here today not necessarily to buy anything. As I think I'm going to wait until the porch is finished.
I do have quite a bit already that I can repurpose. Which is kind of like I thrifted this for free too.
Which will be fun to do too. So stay tuned for some DIYs coming your way.
I did grab this green cutie though. I have visions of this chippy iron urn sitting on a coffee table on the porch in Vermont with little white pumpkins in it for the fall.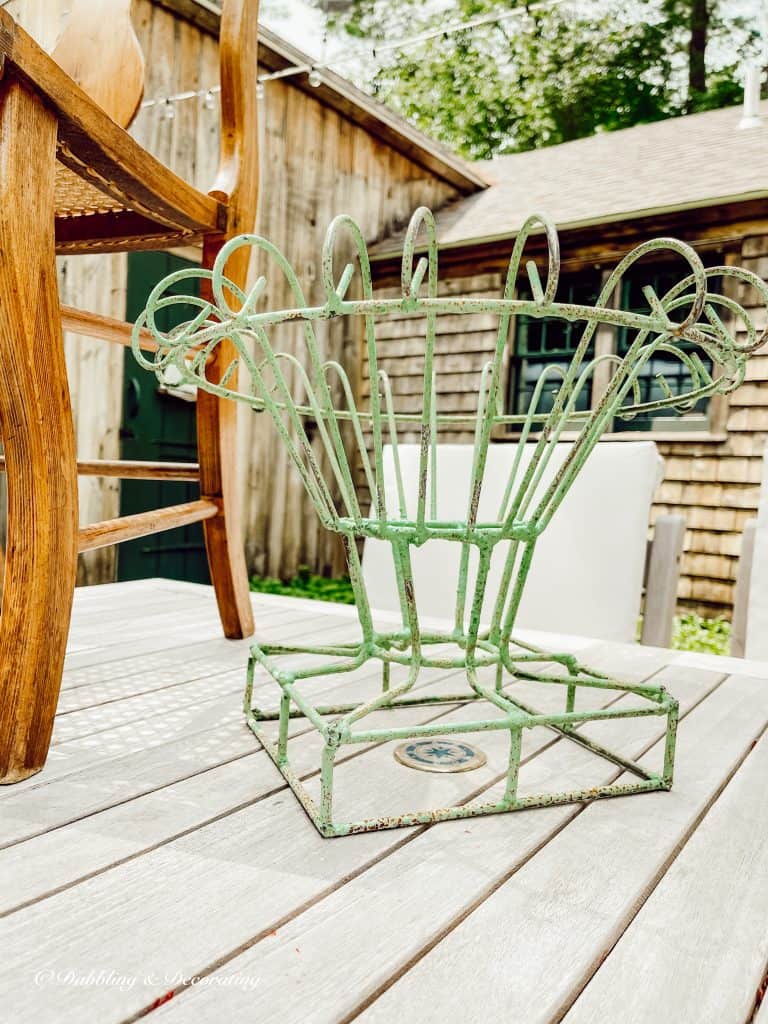 Thrifting with the Gals Wednesday
Be sure to stop back every third Thursday of the month when "Thrifting with the Gals" and our guest hosts share all our thrifted finds decorated throughout our homes. Sign up for my Saturday morning newsletter and never miss it!
You may also enjoy this charming antique table and chairs for two I thrifted last year!
And oh my goodness, here is one of the first blog posts I ever wrote about how to decorate a porch with vintage style, Yikes!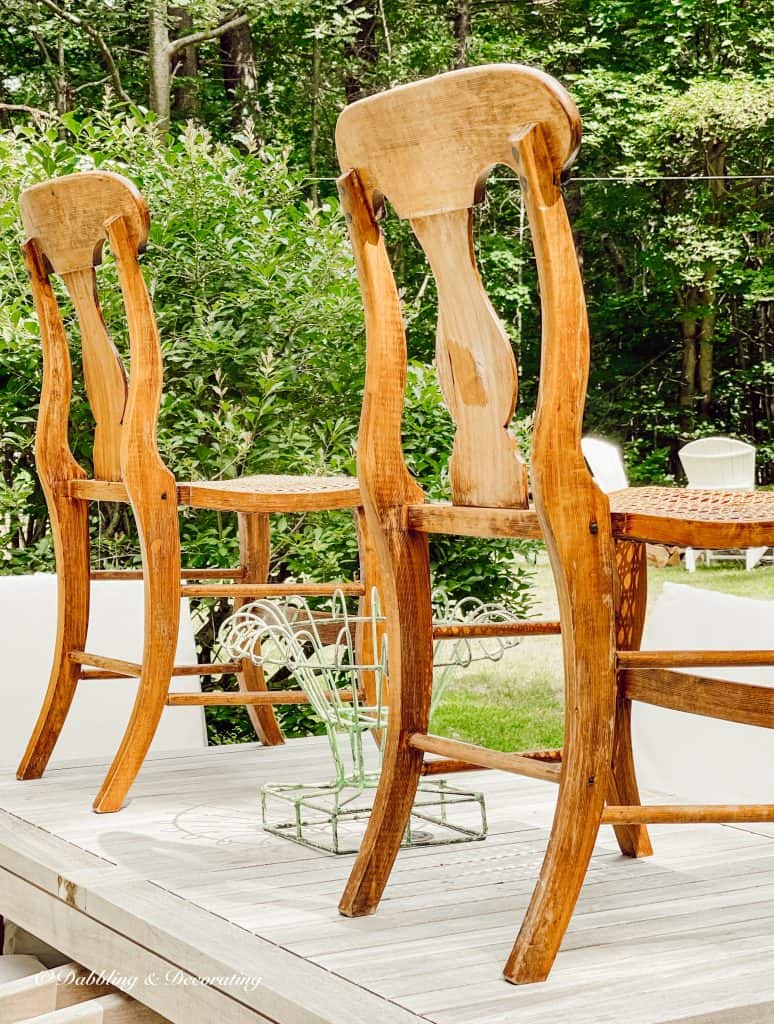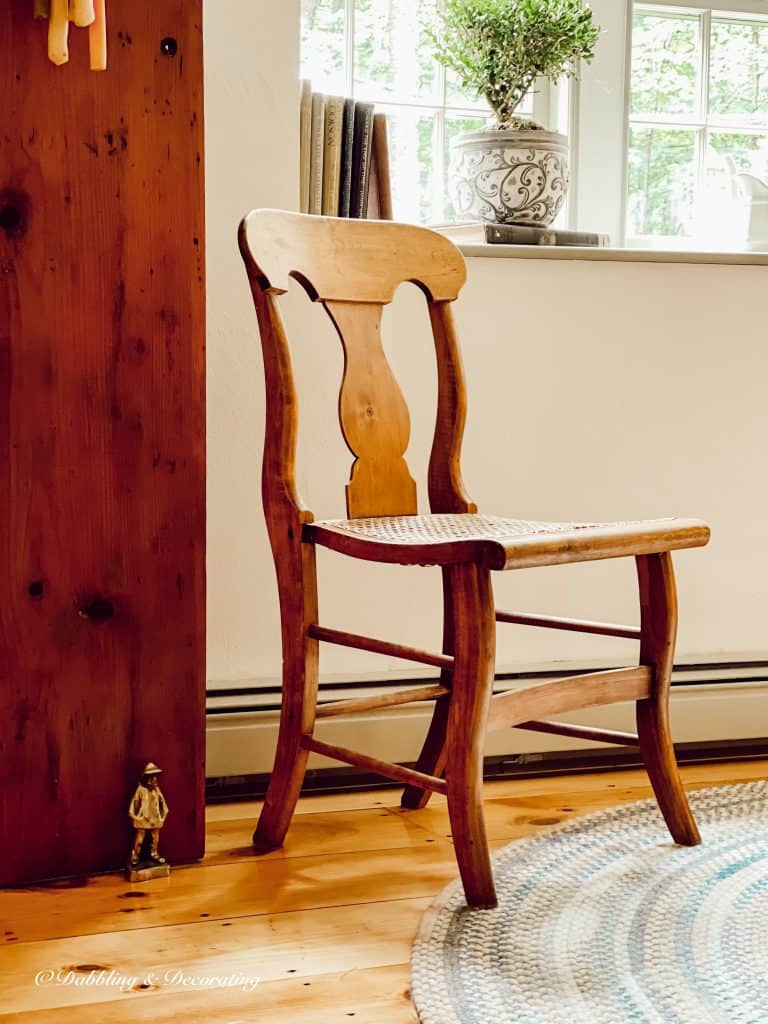 I'm so glad you dropped by, and if you are new to my blog, welcome! I hope you enjoyed your visit with us here today at our Home in Coastal Maine.
Be sure to also check out our Home in Vermont too, where we spend winters enjoying the coziness of home in the Green Mountains of Vermont.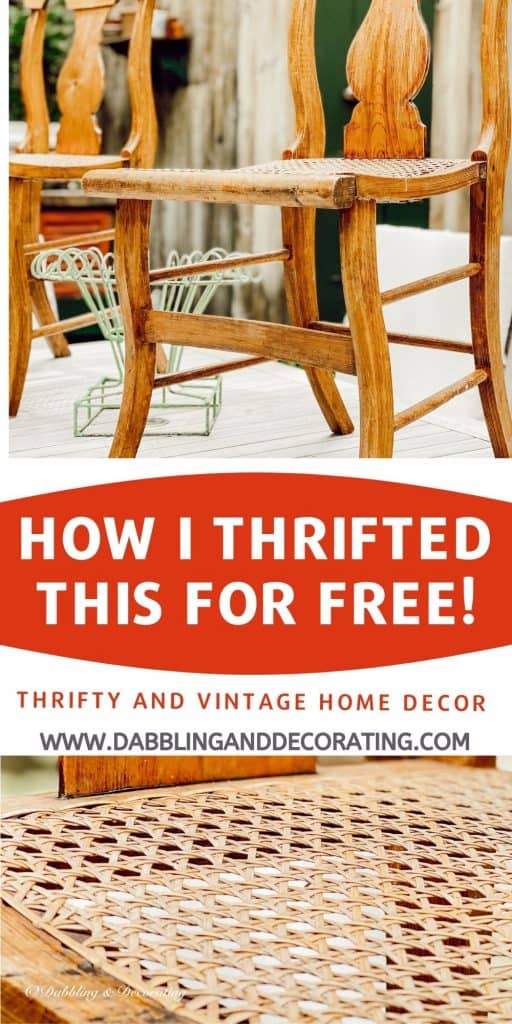 I've created the above custom pin just for this post! Hearing from you makes my day and your comments mean so much to me! Please join me over on Instagram & Pinterest to see more!
SHOP THIS POST