Today I walked into a home that my parents called home for almost 30 years.  A home they built in their 70s called a Raeside-Dame in coastal Maine.  It is a replica of an old Downeast New England home built by two gentlemen, Raeside & Dame.  It is a home they adored and is now ours to enjoy and treasure. An old family home restoration that we are so proud to take on.
The home needed a few interior renovations upon its inheritance.  Therefore, over the past winter months, we had all the floors stripped and refinished with polyurethane to brighten them up.  We also had the interior painted a "Simply White" and a "Nantucket Gray" around the trim.  Our overall goal was to brighten up the home and bring it back to life.  And we couldn't be happier with the results…
To see the home as we inherited it, you may visit the "Maine Home Tour" here on the blog.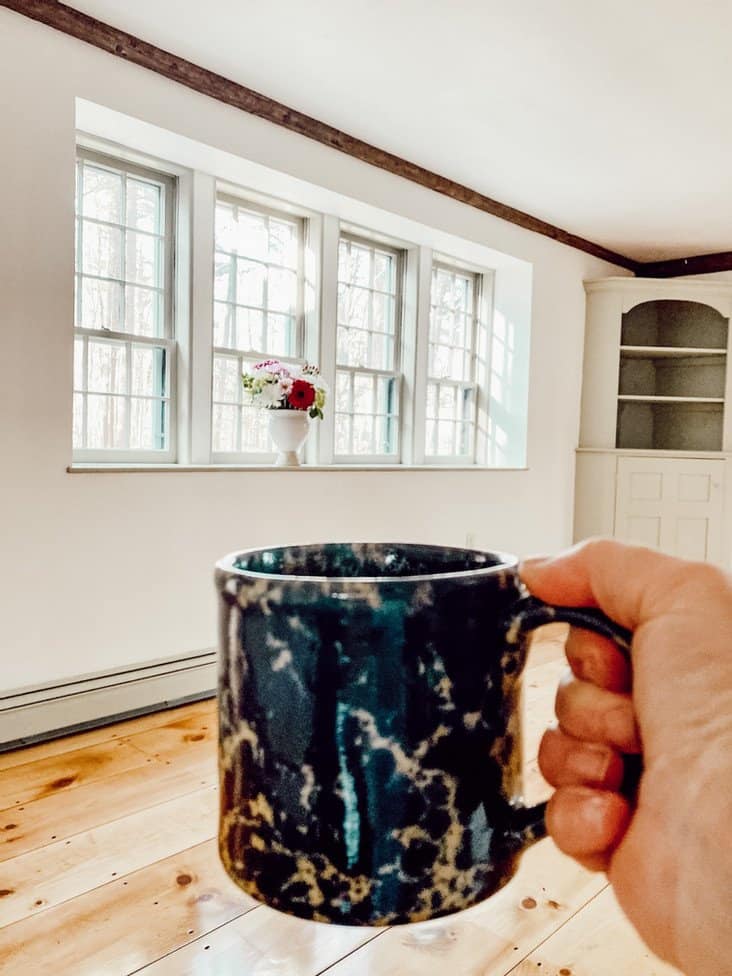 The pinewood flooring was very beaten up from years of wear, tear, and animals that enjoyed this home too.  Therefore, seeing these old floors restored was like looking at an old home coming to life again.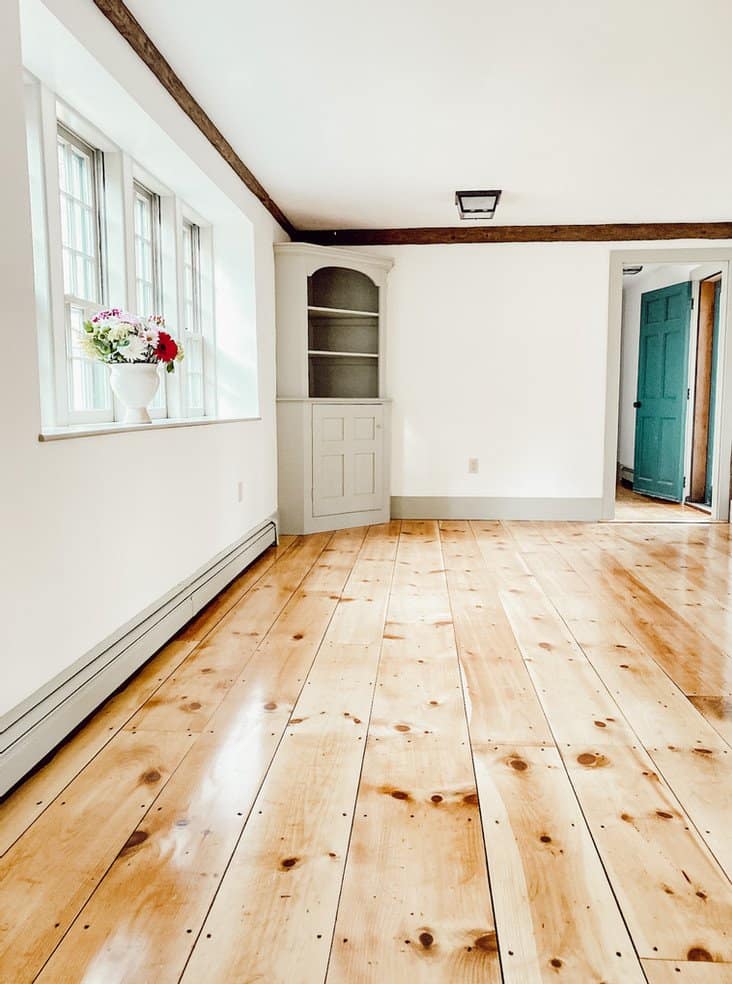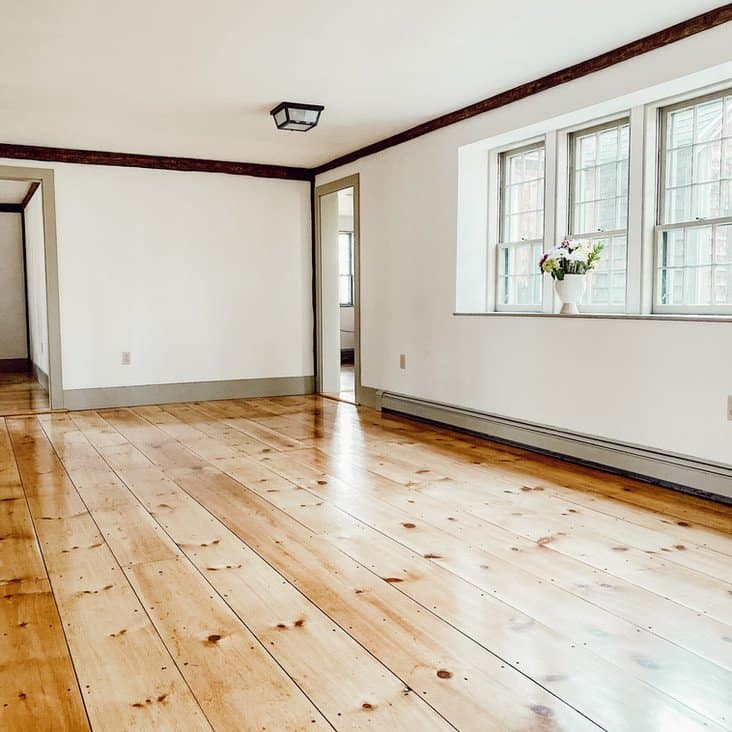 "Simply White" by Benjamin Moore is about as true a white as one can get when it comes to white paint.  And we all know how many white paints there are out there and how challenging it can be to pick the right one that you will love.  These walls had become really yellow over 30 years.  And I wanted a true white that would compliment the pine floors and brighten up the home.  However, I did not want a sterile white look either, as I wanted it to still look like an old home on the old plaster walls.  The "Simply White" by Benjamin Moore was a perfect choice for this home renovation.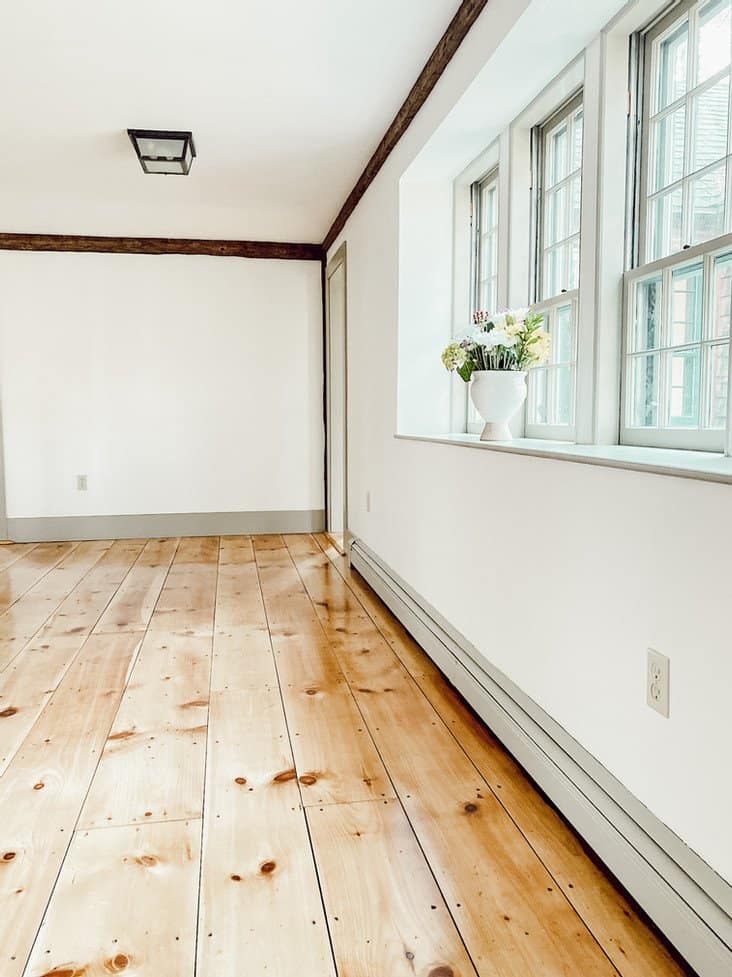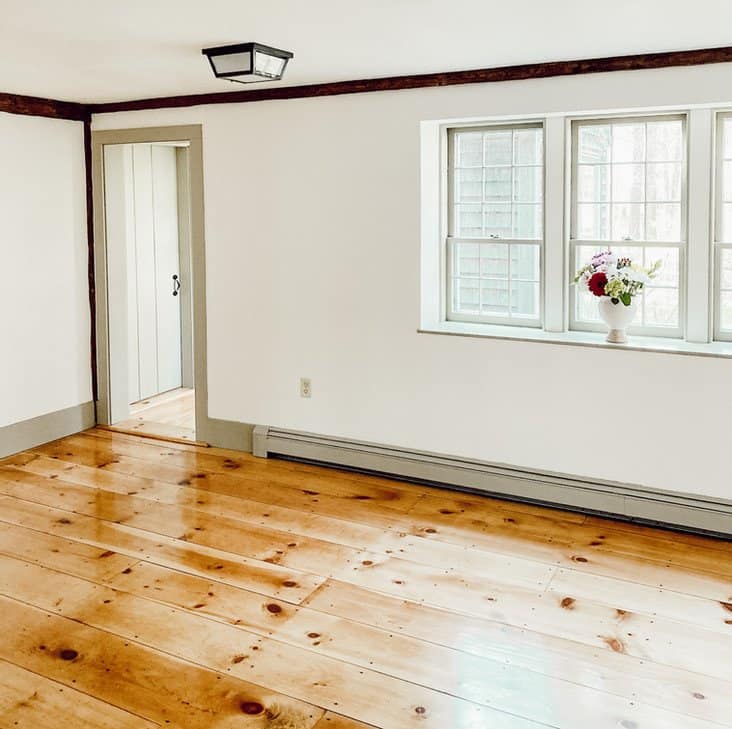 We stayed with the original "Nantucket Gray" for the trim and the kitchen cabinets. And interestingly, when painting, we noticed there were three different shades of this beautiful paint in the house. Even if it was ever so slight. So now, with it all being the same shade of "Nantucket Gray" the entire home now looks so "elegant", which is how I am describing the changes.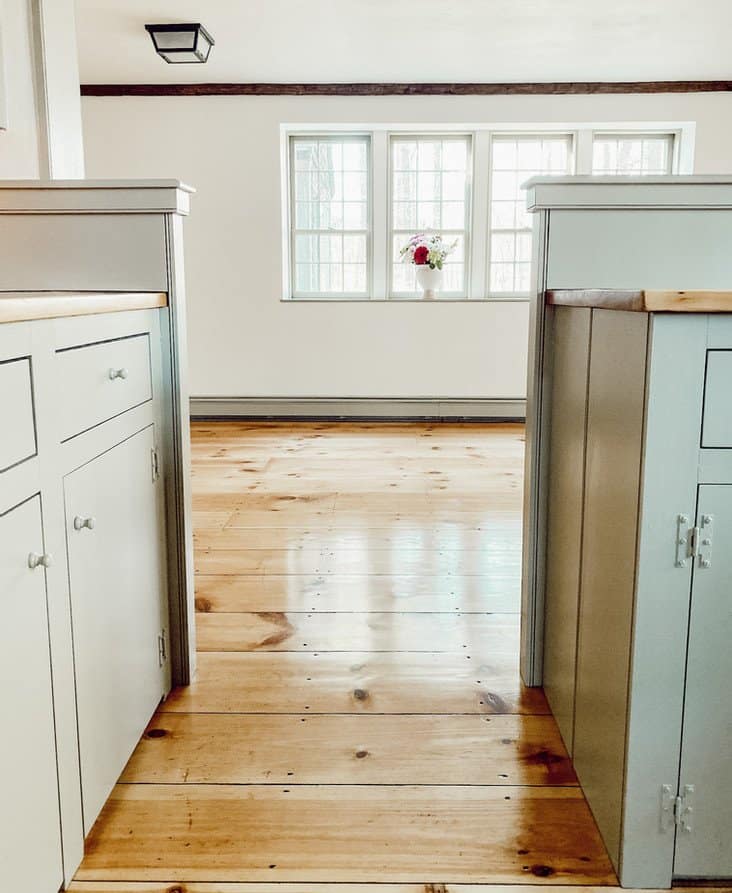 We had the wooden kitchen countertops stripped and restored with polyurethane to match the soft pine flooring. We will also be replacing the dishwasher and stove range, which are original from 30 years ago. Can you imagine appliances lasting that long?
Check out this kitchen today with this new one-of-a-kind vintage rug from Revival HERE!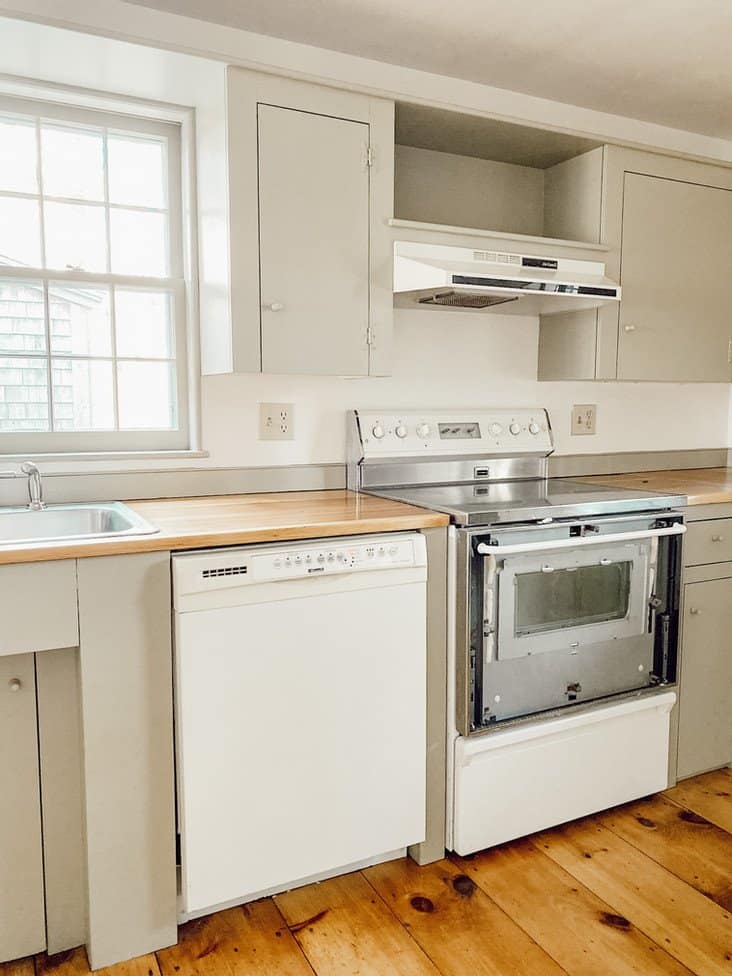 Currently, the living room with a fireplace along with the downstairs bedrooms is piled up with my parent's antiques. I will be sharing photos of these finished rooms with you along the way. There is a master bedroom and bath along with a guest bedroom and bath on the first floor, along with two additional bedrooms upstairs that we finished about 5 years ago.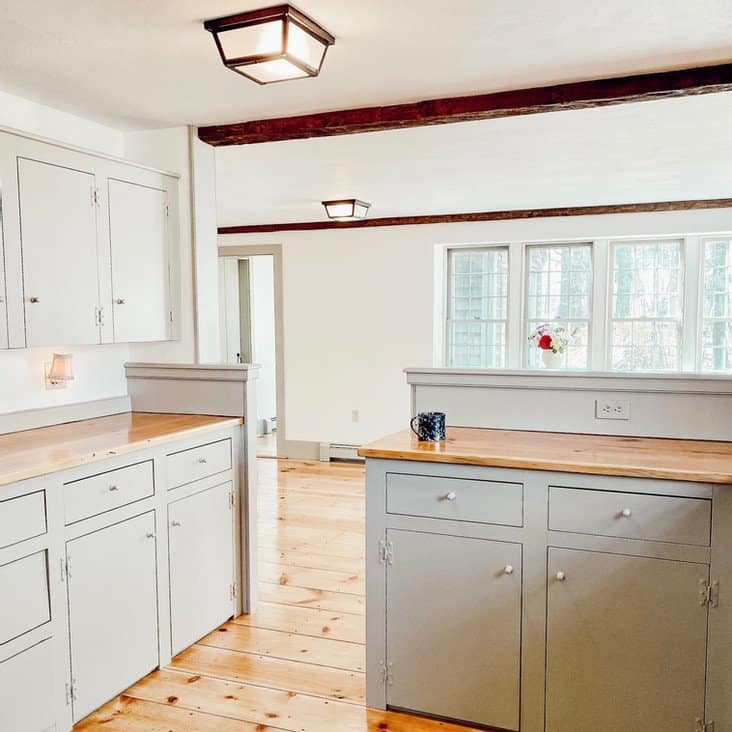 A sunroom in the back of the house overlooks the backyard. The doors trimmed in Nantucket Gray really warmed up this room during the home renovation. I can't wait to make this room into a cozy viewing room that we will be able to enjoy throughout the New England seasons.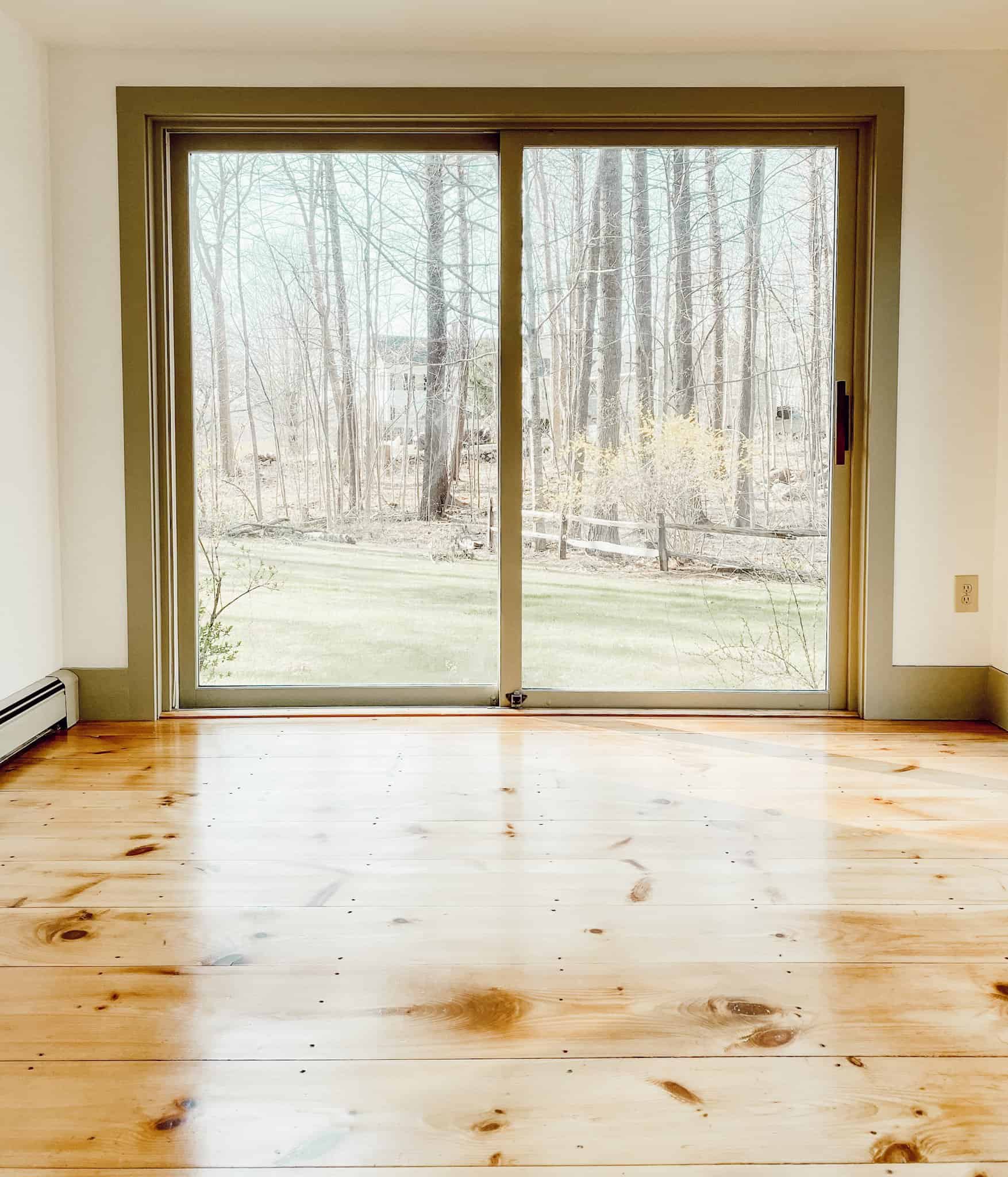 My parents had this home filled with their favorite antiques that they collected over the years.  We will be returning those antiques to the home and adding our own furniture around these family favorites.  Be sure to keep stopping by to see the ongoing updates, which I have entitled in a series, "In My Mother's Home" here on the blog.  These features will include room updates, antique collections, outdoor living, and more from this beautiful rustic coastal Maine family home restoration.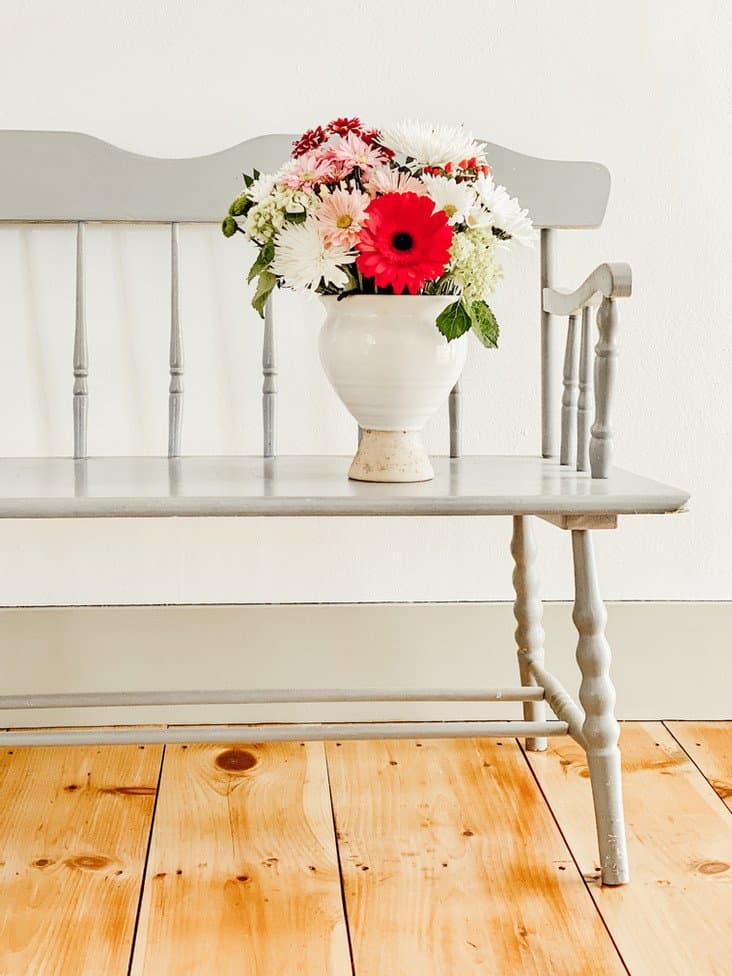 Two years later we enjoyed welcoming Gridley + Graves Photographers and Country Sampler Magazine into our family home.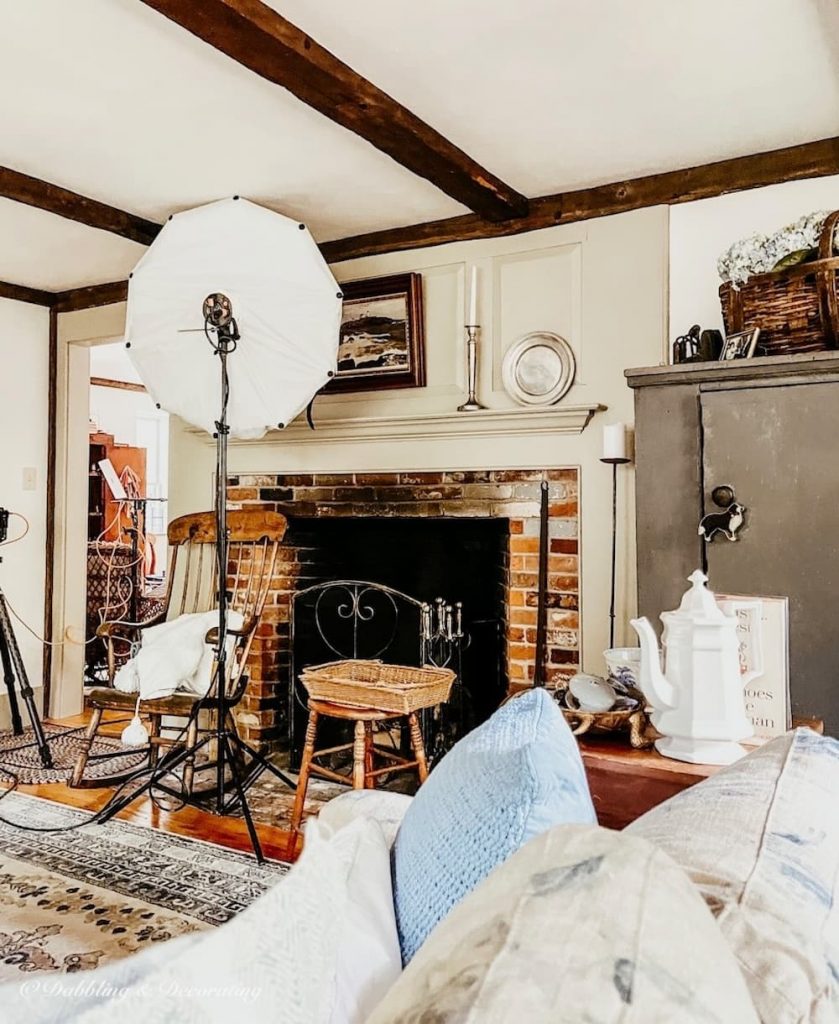 I'm so glad you dropped by, and if you are new to my blog, welcome! I hope you enjoyed your visit with us here today at our Home in Coastal Maine.
Be sure to also check out our Home in Vermont too, where we spend winters enjoying the coziness of home in the Green Mountains of Vermont.
Are you looking for more thrifty and vintage home decorating ideas? Start getting your weekly vintage decorating ideas today! Joining over 3,000 subscribers…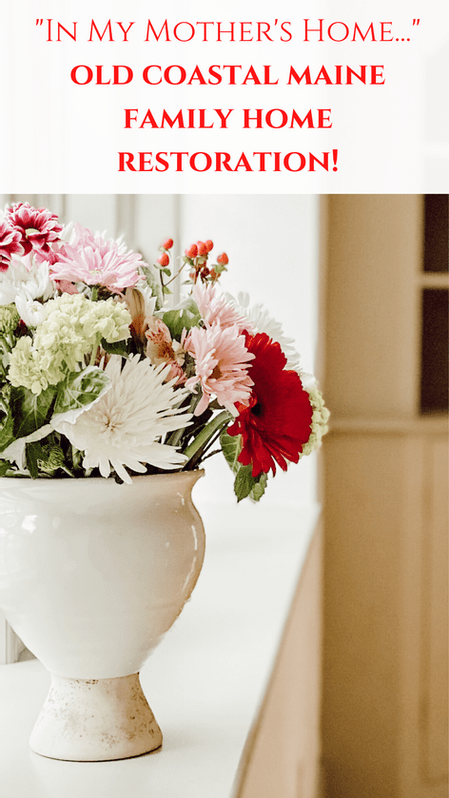 I've created the above custom pin just for this post! Hearing from you makes my day and your comments mean so much to me! Please join me over on Instagram & Pinterest to see more!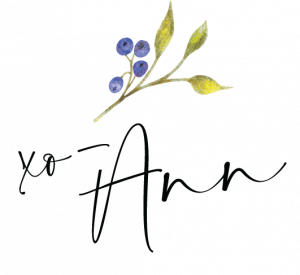 Meet Mom and Dad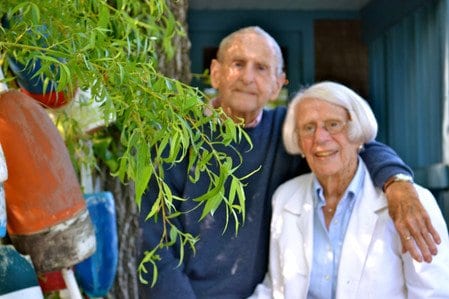 YOU MAY ALSO ENJOY