Every year, I love getting inspired by all the vintage Christmas decor from around the web. Pinterest is always my first go-to, followed by so many close friends.
Today, I'm excited to share a round-up of my favorite inspiring friends with you as they share their vintage Christmas decor on full display for you to enjoy.
Kim lives in a 100-year-old cottage right on the water in the Pacific Northwest. She's restored it entirely in vintage, and wait until you see her amazing gardens, too. Kim's small Christmas tree decorating ideas will have you wanting a Christmas tree in every room!
Lora is an avid junker with her vintage creations that inspire me daily. These 10 ways to decorate a vintage sled inspired me to find a pair of my own powder blue ice skates, and you will absolutely love every vintage sled she displays here!
This post may contain affiliate links which won't change your price but will share some commission."
SHOP ONE-OF-A-KIND VINTAGE CHRISTMAS DECOR ICE SKATES & SLEDS
(click on any of the images to shop the products)

You will swoon over my friend Rachel's vintage Christmas decor from her beautiful industrial farmhouse in North Carolina. And she even has DIYs and tutorials on how to create your very own galvanized tree stand, just like this one here.
You may also enjoy our Christmas Home Tour of 2022.
A favorite holiday round-up on vintage Christmas decor would not be complete without the inspiration from our friends in Sweden! Am I right? There are too many to mention in one post, so head over to Instagram and get inspired by them all on the account Homes in Sweden!
And my favorite home decor blogger is Liz Marie over at Liz Marie Blog. Just look at this adorable idea to create a Christmas ski lodge under the stairs! Liz takes vintage Christmas decor to the next level daily! Just head on over to her blog, and you will get lost amongst her pages…
SHOP SKI LODGE VINTAGE CHRISTMAS DECOR
(click on any of the images to shop the products)

You may also enjoy the Celebrate Holiday Preparations With Christmas Plaids, Checks, and Hot Chocolate Mugs post.
Kristin lives in a log cabin in the Northwoods of Wisconsin. A cabin that dreams are made of! Check out how she decorated her cozy bunkhouse for visiting cousins over the holidays!
You may also enjoy the post, 32 Antique Christmas Decor Treasures to Look for in 2022.
Danielle is a favorite with her seaside home in Massachusetts. Her classic dining room and New England home with those blue shutters and cedar shakes will surely have you dreaming of a New England Christmas!
Paula is one of my favorites over on Instagram, where she shares her country interiors, gardens, frocks & flowers from her home in Norfolk. She is charming, sensational, and delightful. She will have you inspired at your very first glance! And she's also sharing her Father-In-Law's "Woodland Bacon, Chestnut & Potato Soup with Rosemary" recipe with you.
(click on any of the images to shop the products)

My northern Canadian friends, Deb & Brittany, run one of my favorite online vintage shops, The Vintage Society Co. My go-to place for true snowy winter inspiration. Brittany shares all her adventures living in a Bell Tent while they build their dream A-Frame home in the Canadian mountains. And Deb carries on with all the vintage Christmas decor. This post is the perfect introduction to these adventuresome gals!
KariAnne has the most energy out of anyone I know. She's exploding with all the vintage Christmas decor this year, and you will absolutely be inspired by all of KariAnne's DIY Christmas gift-wrapping ideas and more! She has 11 full-size Christmas trees, too; what??
Suzanne is the best tabletop stylist I know! She's been featured in Holiday Decor Magazine and can turn the ordinary into the extraordinary! It's all in the details, she says. Look at this plate wreath she created and shared with you today! She also has an amazing Christmas tree decorated with plates, which she shares on Instagram here.
You may also enjoy 15+ Christmas and Holiday Thrift Store Makeovers.
And the post, How to Decorate for Christmas with Old Musical Instruments.
I'm so glad you dropped by today, and if you are new to my blog, welcome! I hope you enjoyed your visit with some of my favorite inspiring friends!

I've created the above custom pin just for this post! Hearing from you makes my day and your comments mean so much to me! Please join me on Instagram & Pinterest to see more!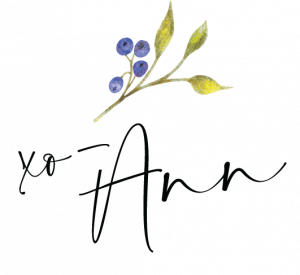 YOU MAY ALSO LIKE THESE VINTAGE CHRISTMAS DECOR POSTS