Welcome to the second "Ski Lodge | Get the Look" post for this holiday season, on how to create a cozy ski lodge fireplace in your home.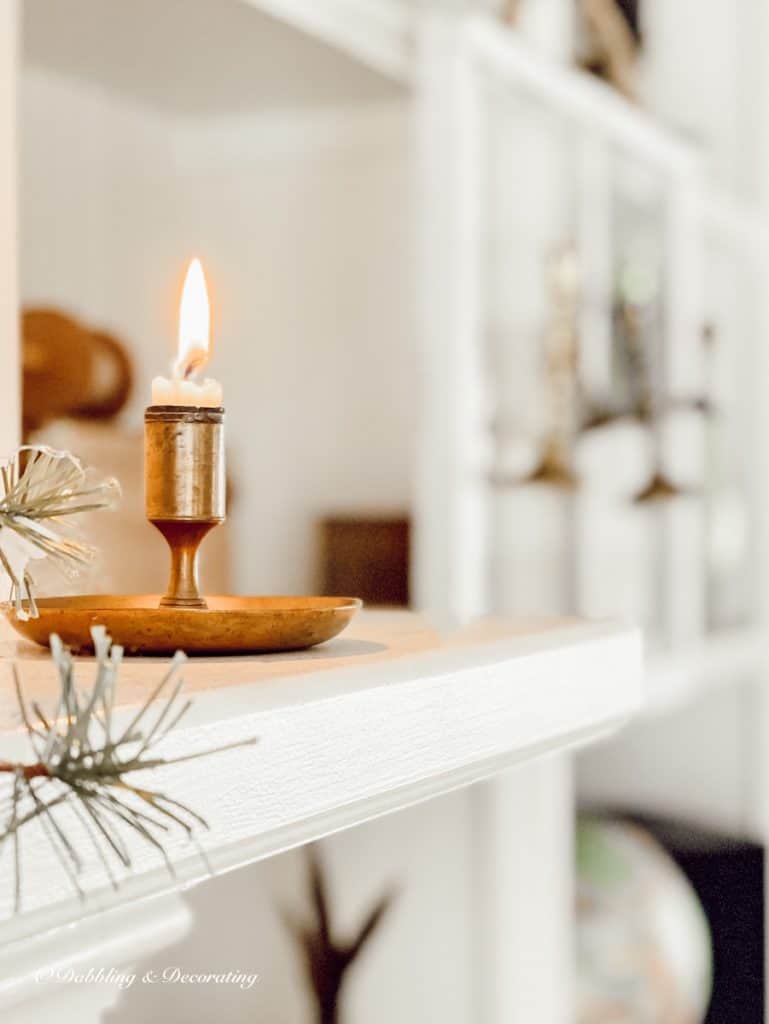 Check out the first post, Ski Lodge Inspired Christmas Decor with vintage ski boots here.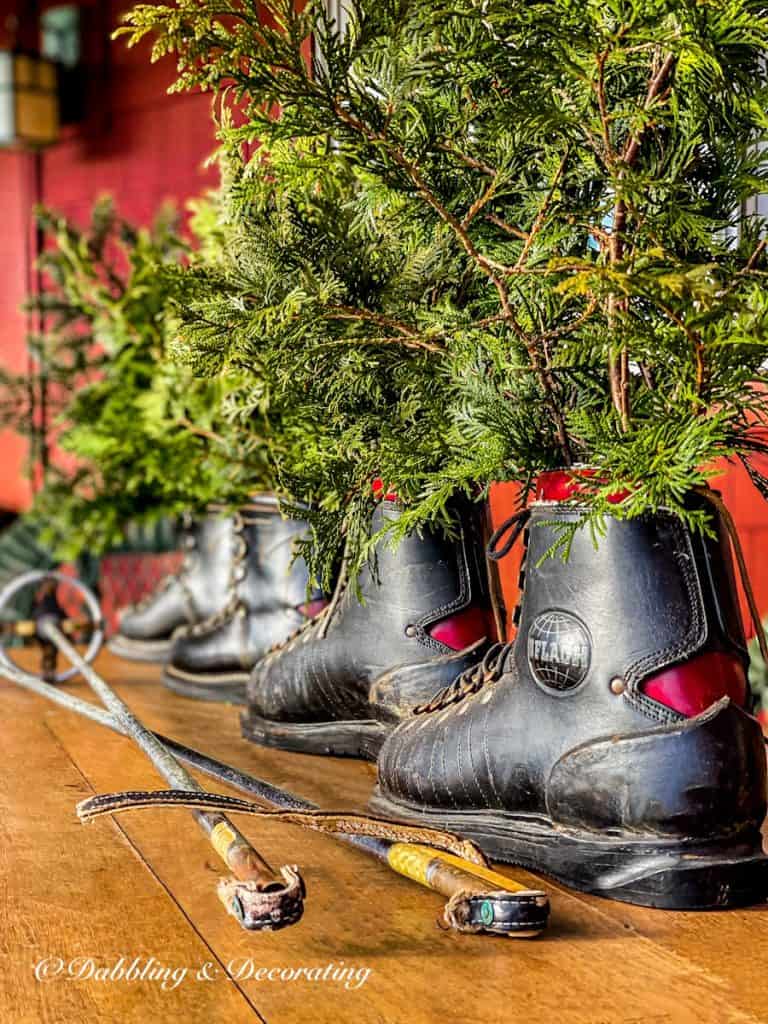 Ski Lodge Fireplace
We start first with the actual fireplace.
Pellet Stove
Which in our case is a pellet stove insert, the Enviro M55 Multi-Fuel Stove at our home in the mountains of Vermont.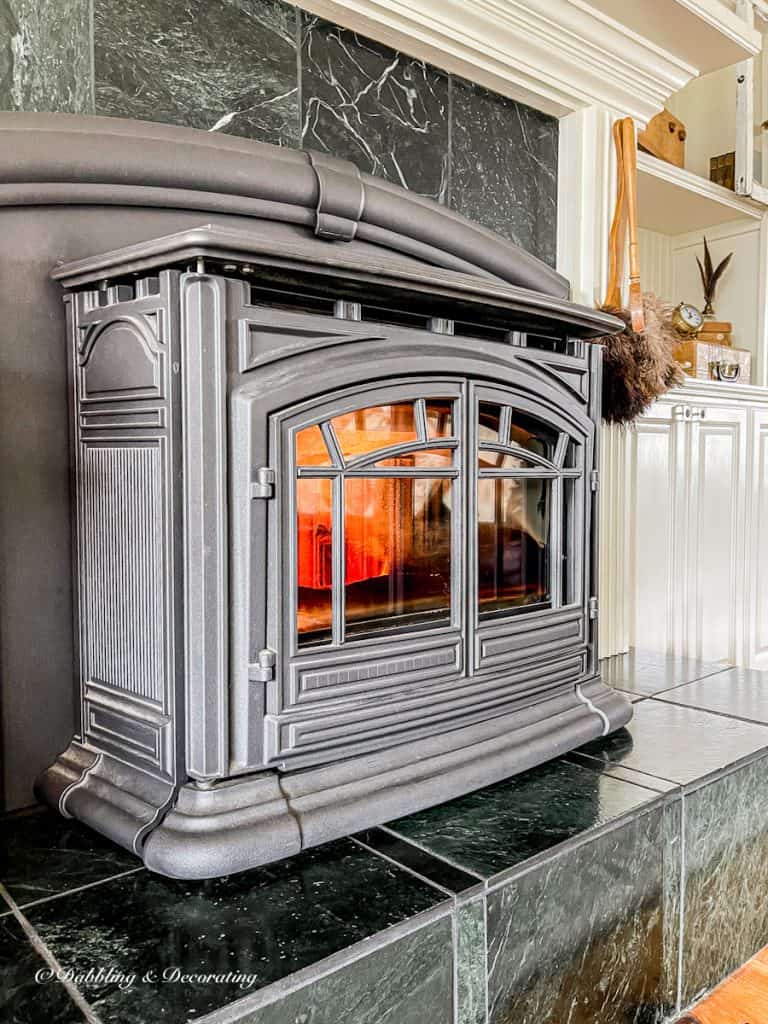 We enjoy having a pellet stove, in Vermont and we run it 24/7 over the winter months. It is our primary source of heat for our entire home.
Most homes in Vermont have either a pellet stove or a wood-burning stove. And as much as I enjoy a wood fire, I don't enjoy stacking the wood for the amount one needs for a primary heat source.
We have neighbors that make a contest out of their wood-stacking skills!
Their woodpiles are fabulous. Seriously!
You may also enjoy seeing this Christmas Old Colonial Fireplace, Hearth, and Mantel from our home in Maine.
Wood Pellets
We burn approximately 3 pallets of wood pellet bags a winter, costing us under $1,000, in total. And one bag of wood pellets burns for about 24 hours.
So, a bag a day!
We will order our 3 pallets of pellets from a local provider, The Stove Depot to be delivered in the fall and we store them inside our garage.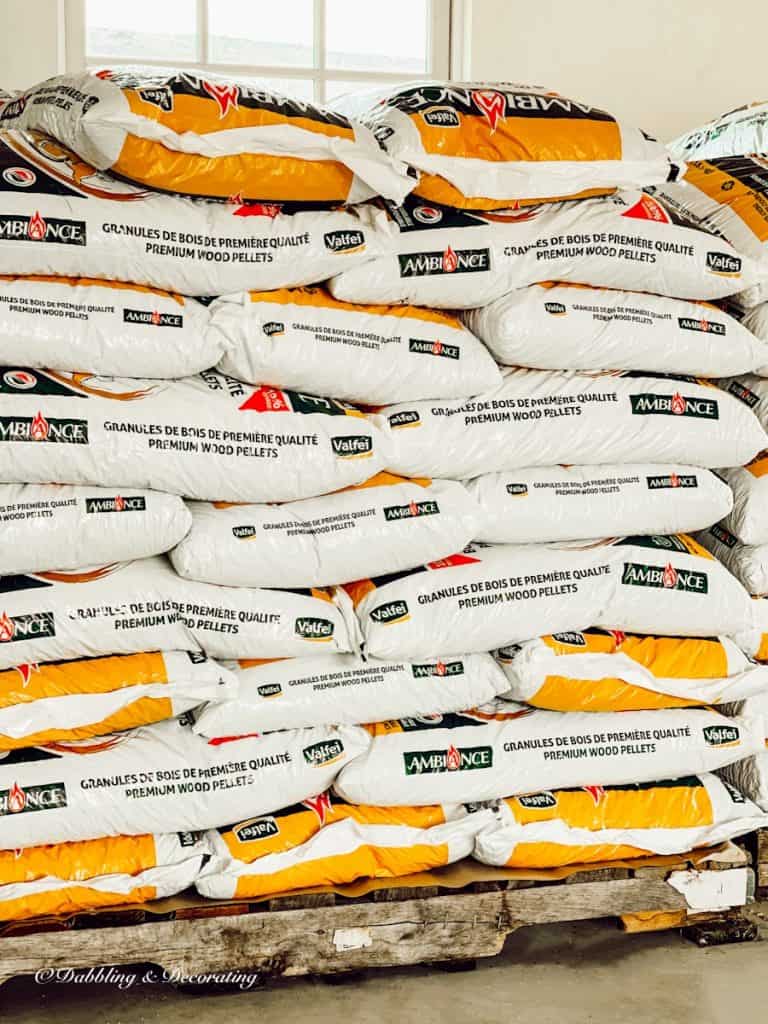 This year we are burning the Ambiance Wood Pellets and we are really enjoying how clean they are burning.
Ski Lodge Fireplace Mantel
Our TV is mounted over our mantel looking onto a large sectional and open kitchen. It's so perfect for entertaining, watching sports, movies, etc…
You may see more of our winter white farmhouse kitchen here.
And my friend Kim over at Shiplap and Shells shares how to make these fabulous dried holiday oranges here.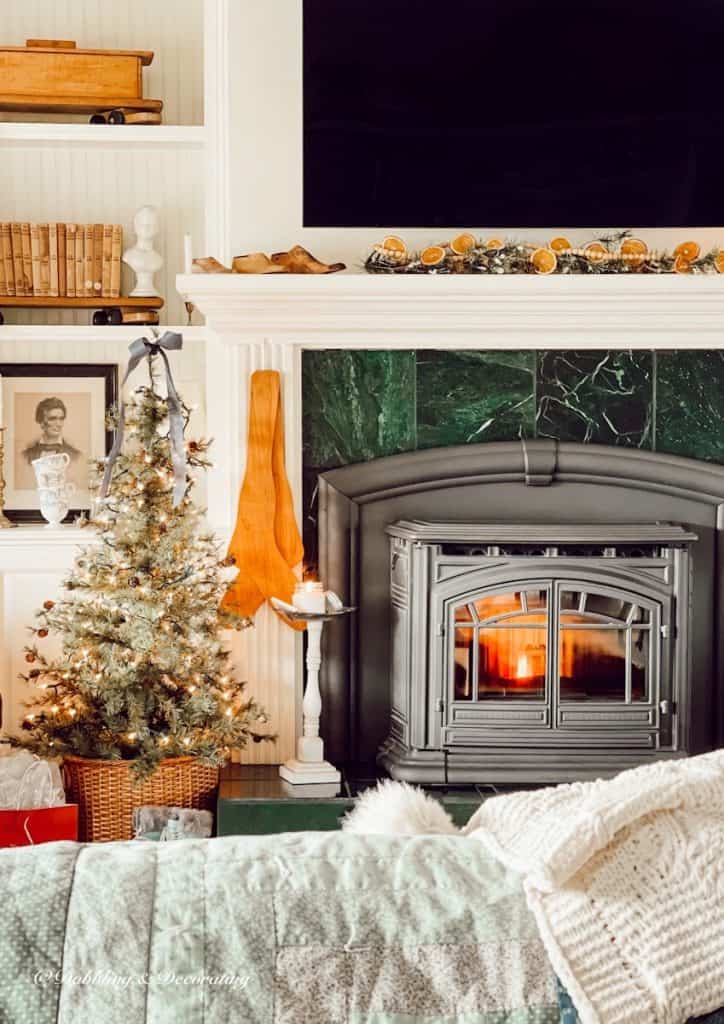 Speaking of, have you seen the HBO documentary, Dear Rider?
It's a revealing documentary on how Jake Burton Carpenter took a favorite childhood pastime and developed it into an international cultural phenomenon out of a barn in Vermont, called snowboarding.
We even knew a few people and places in the movie. So good!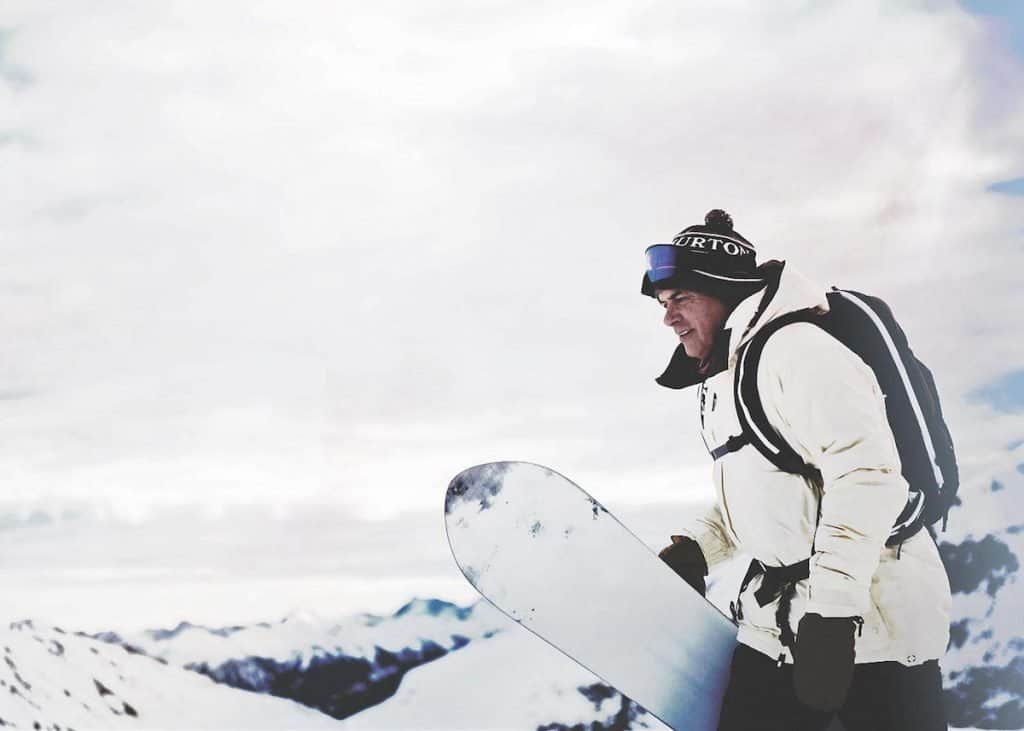 We had our neighbors over last night and watched it all here in front of our cozy ski lodge fireplace.
Another documentary you may also enjoy is Crash Reel, the amazing rise and life-changing fall of snowboarder Kevin Pearce of Vermont too.
This post may contain affiliate links which won't change your price but will share some commission."
CREATE THIS SKI LODGE LOOK | SHOP THIS POST
(click on any of the images to shop the products)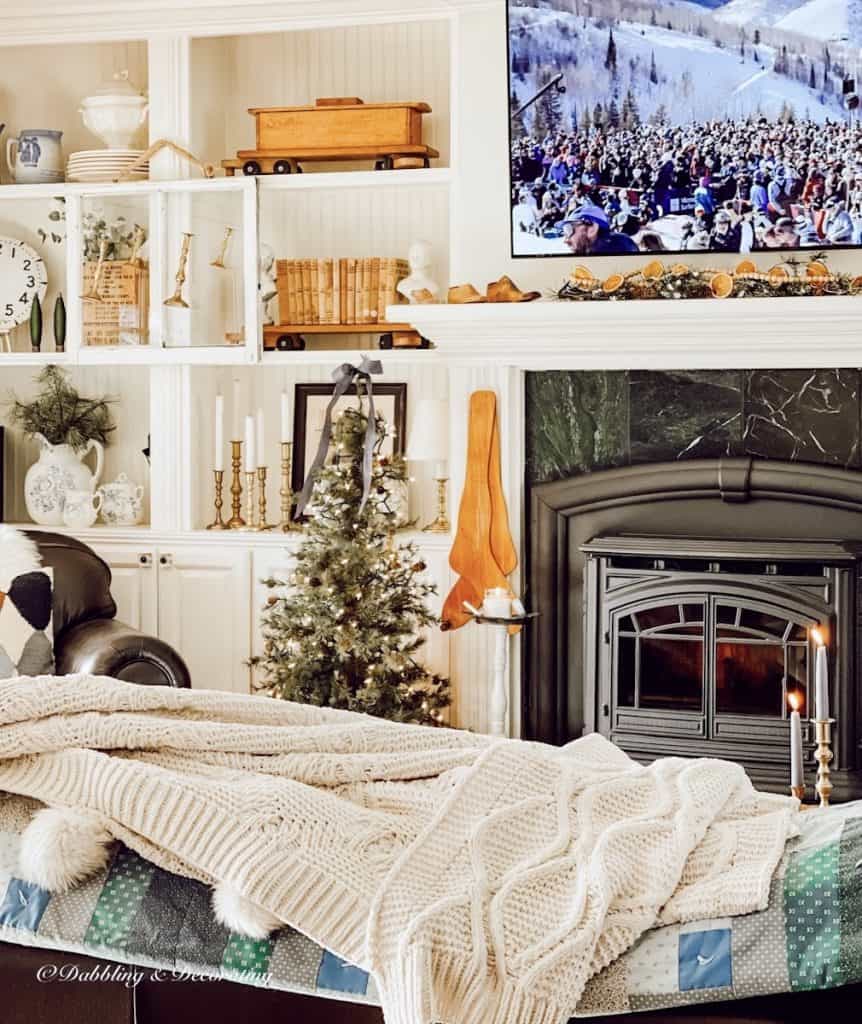 Charlie Brown Christmas Tree
Adding a small or even a large evergreen tree with simple white lights to a room adds that winter or Christmas charm to a room.
I've decided this is going to be our only Christmas tree this year with just simple white lights, a blue bow, in a simple basket.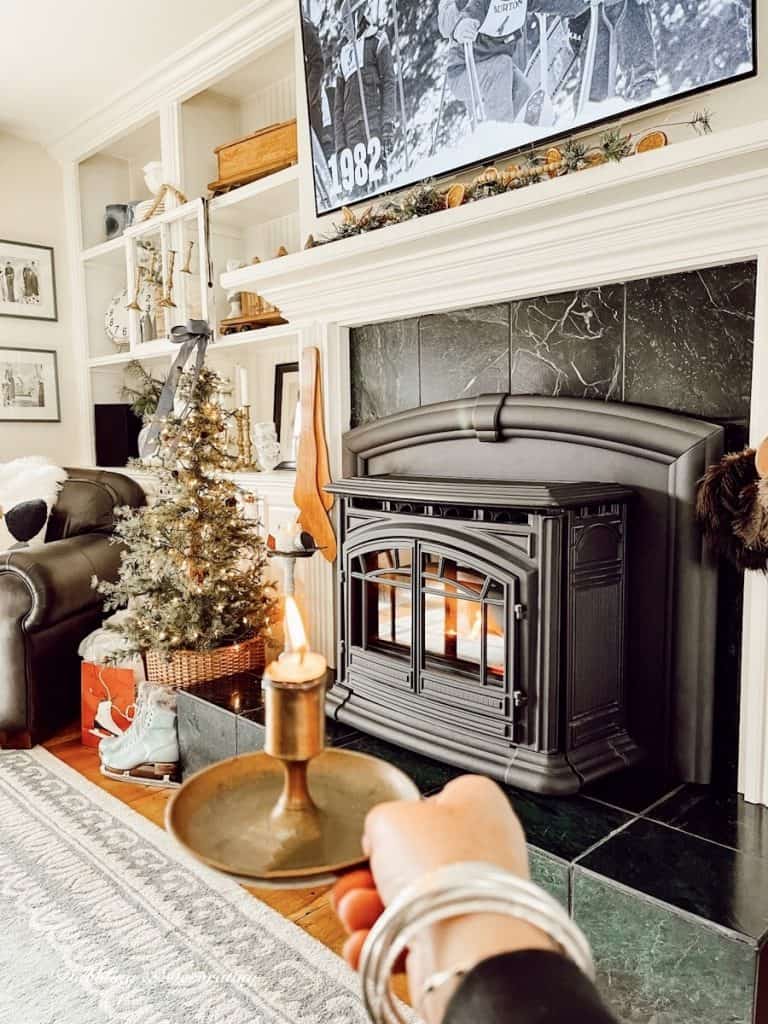 This year we are going to be hitting the slopes on Christmas day so keeping it very simple for the holidays is important to me.
I feel less cluttered and more in the spirit.
Most of our Christmas shopping is done too with a visit to one of our favorite places, Stonewall Kitchen.
Check out some of my favorite Stonewall Kitchen Gift Baskets here.

Cozy Winter Neutral Built-Ins
Check out these cozy winter neutral built-ins too that surround our living room and ski lodge fireplace.
All decorated for winter with thrifted and flea market finds from my time with "Thrifting with the Gals".
You may also like this Salvaged Window & Brass Candlestick DIY, which hangs on each side of the built-ins.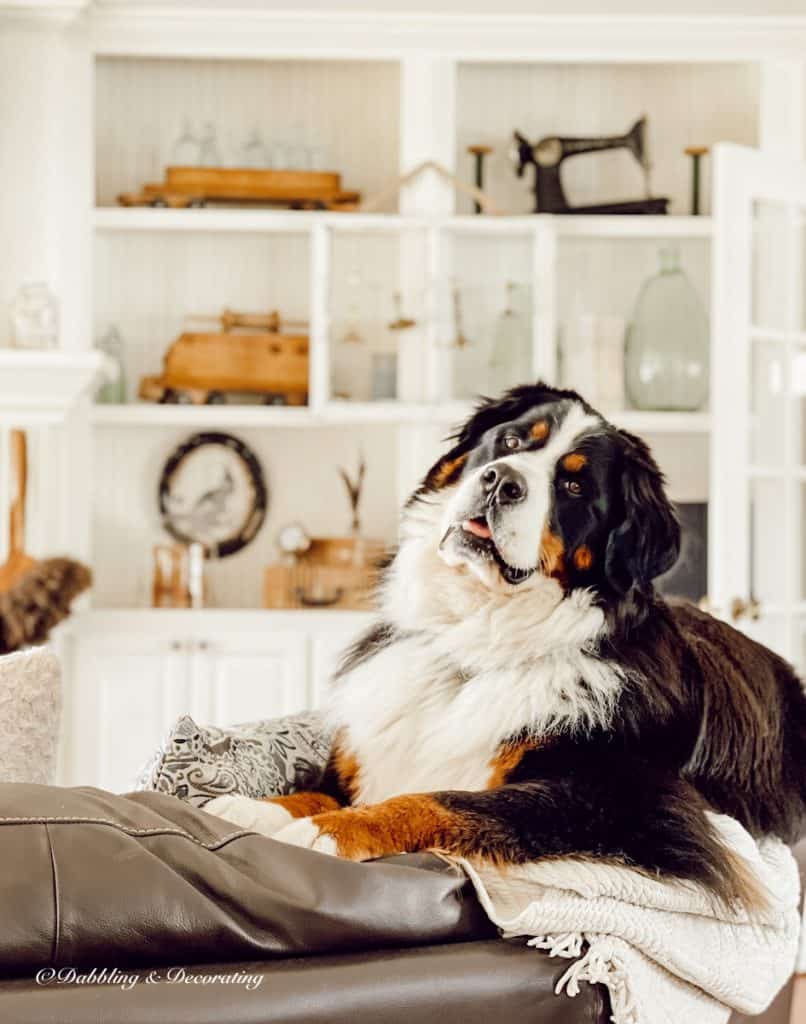 And what's cozier and more inviting in front of a ski lodge fireplace than a Bernese Mountain Dog?
Am I right?
Meet our Ella!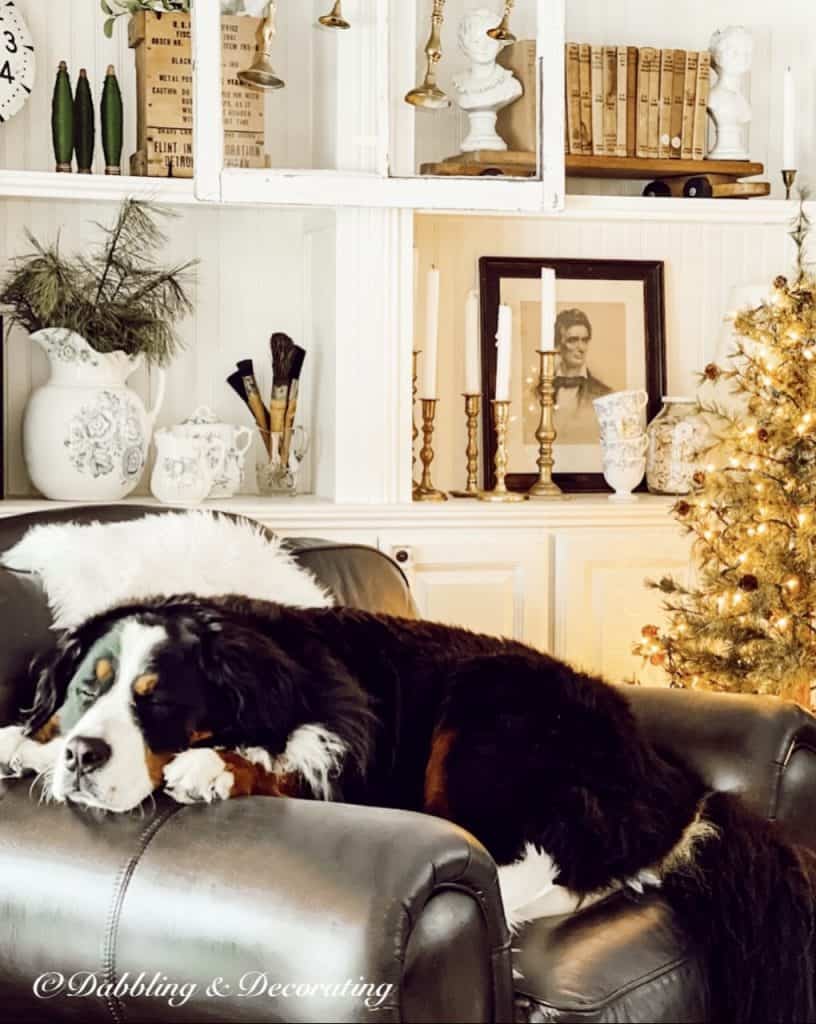 You may also enjoy the post, 32 Antique Christmas Decor Treasures to Look for in 2022.
Candles
And Candles, always candles…
My favorite are these soy Antique Candle Co candles. Today I'm burning their Tree Farm candle.
It smells like a beautiful pine Christmas tree!
You may also like The Best Antique Inspired Candles post here.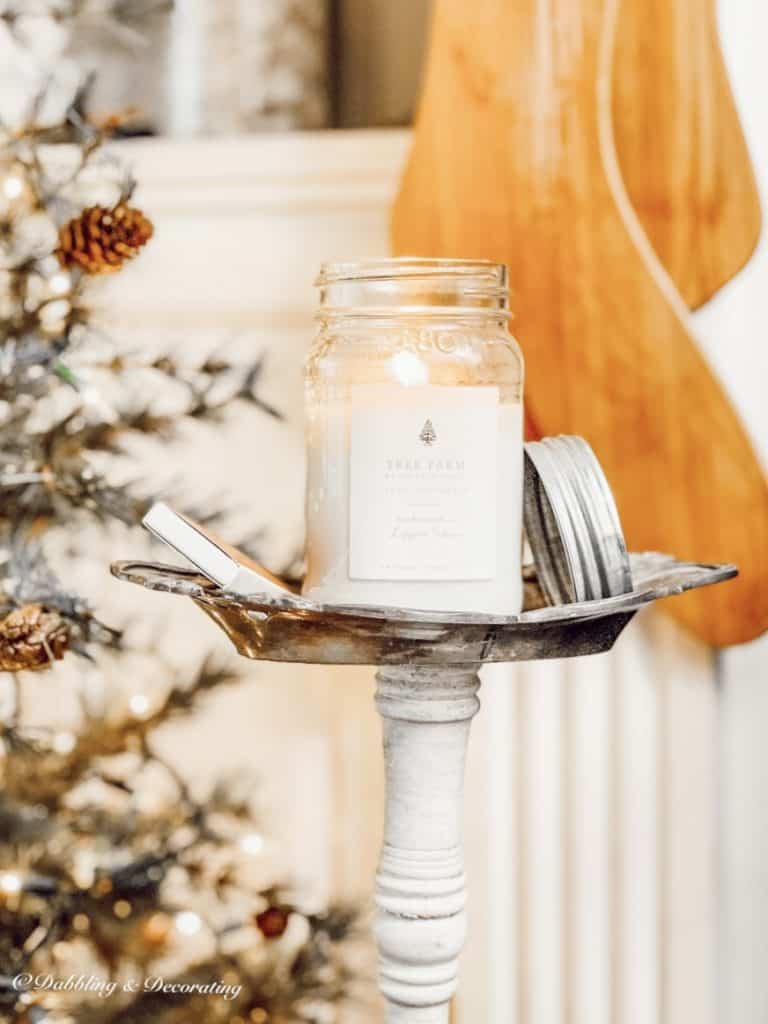 And rewatching Dear Rider while watching the snowfall right here in front of our cozy ski lodge fireplace…
You may also enjoy the post, Cozy Winter Dining Room with Ski Lodge Decor | Get the Look.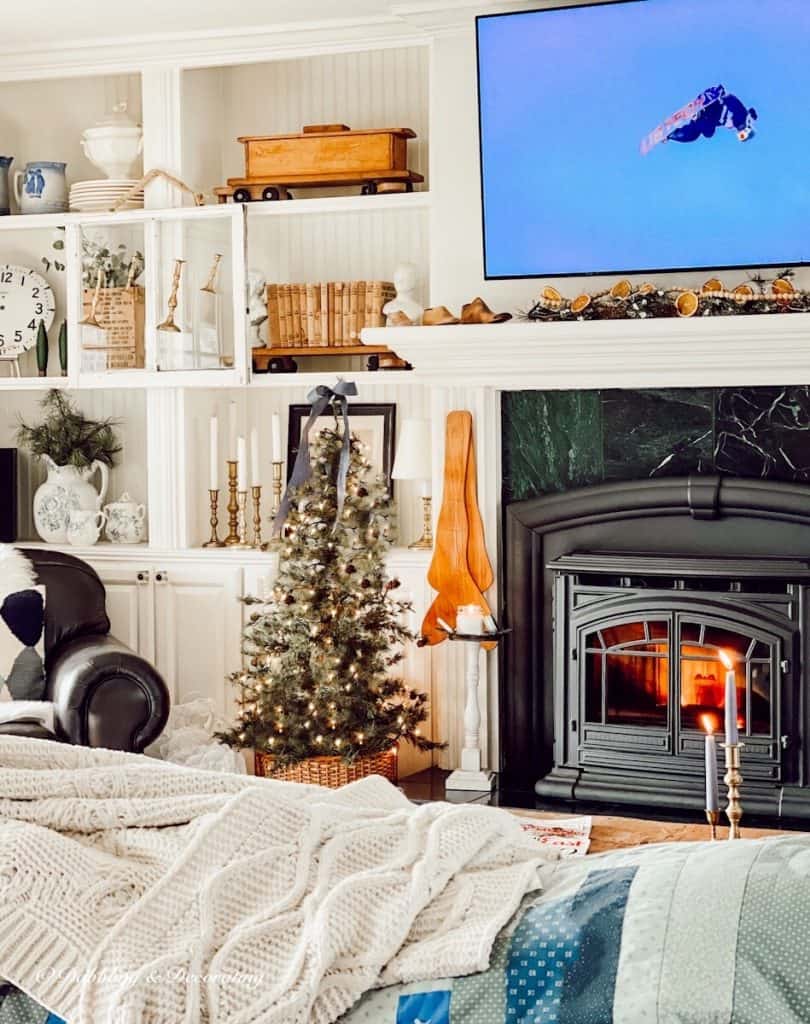 Check out the next post in this series Ski Lodge Vintage Skis and Winter Evergreens here.
Happy Holidays!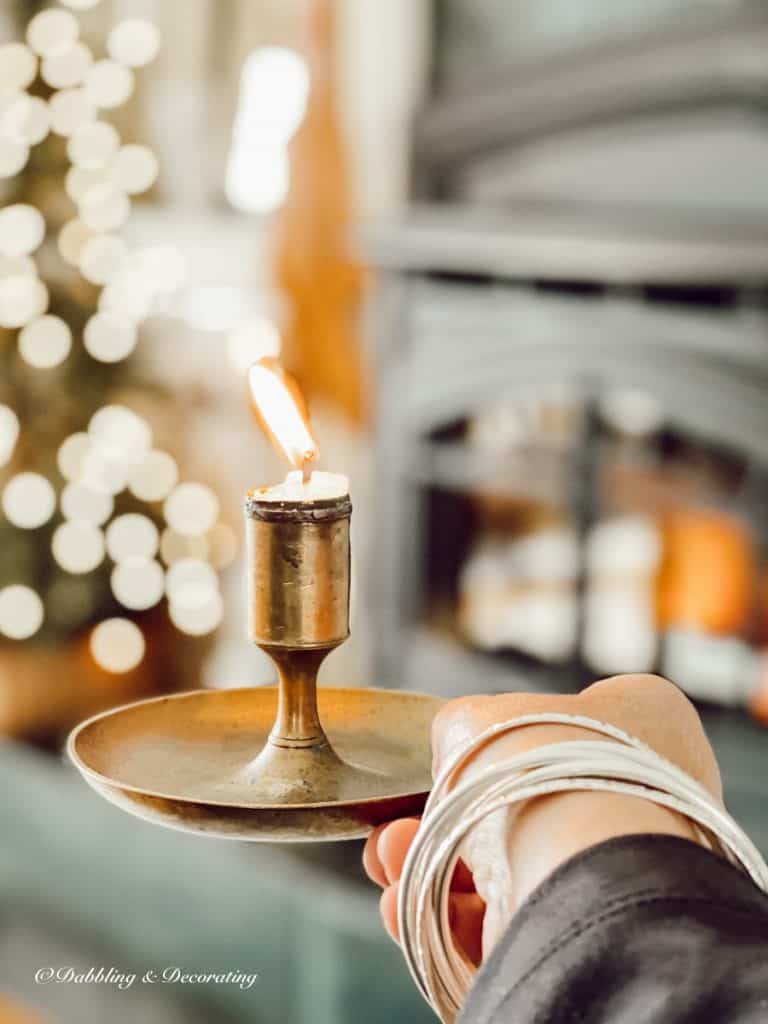 I'm so glad you dropped by, and if you are new to my blog, welcome! I hope you enjoyed your visit with us here today at our Home in Vermont.
Be sure to also check out our Home in Coastal Maine where we spend summers and weekends when we are craving a walk on the beach or a visit with old friends.
Please join me as a regular here at Dabbling & Decorating by signing up for my Saturday morning newsletter and never miss an update!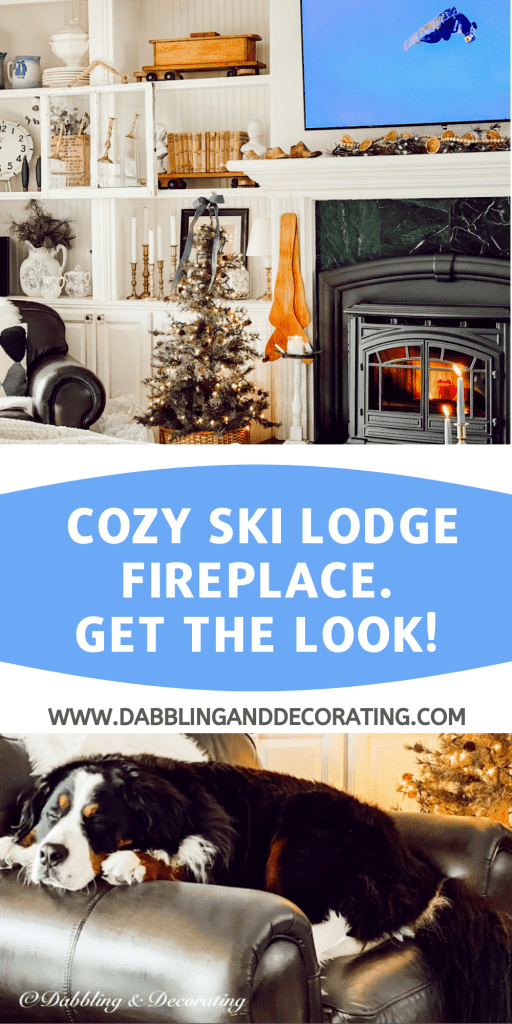 I've created the above custom pin just for this post! Hearing from you makes my day and your comments mean so much to me! Please join me over on Instagram & Pinterest to see more!
YOU MAY ALSO LIKE
SHOP THIS POST | COZY SKI LODGE FIREPLACE
(click on any of the images to shop the products)