Are you looking for some NEW Halloween decorating ideas? You're going to love this spooky, unique, and entertaining skeleton Halloween table setting.
I'm thrilled to be joining 9 other very talented home decor bloggers here today for the "Celebrate the Holiday" Blog Hop sharing all our Halloween inspiration hosted by Carol from Blue Sky at Home.
If you are joining me here from Leslie over at Feet Under My Table welcome! Leslie has such amazing recipes and how about her post today, Do You Need a Great Halloween Popcorn Ball? They look so yummy!
Do you own a couple of Halloween skeletons already?
If not plan ahead and order yours here today. Skeletons are an investment for sure. They don't go out of style and there are so many fabulous ways to use them throughout your Halloween decor, both inside and outside. Here are a few of my favorites:
This post may contain affiliate links which won't change your price but will share some commission."

How to Create a Halloween Skeleton Table Setting
Let me show you how I created this Halloween skeleton photographer table setting.
First, I started by laying my skeleton out on our farmhouse table in the dining room as the centerpiece and focal point.
Next, I foraged around the house and found a wig, costume jewelry, eyeglasses, and hat, to create her character.
I collected and staged up a few vintage cameras that I found at a flea market this past summer, which instantly transformed our Halloween skeleton on the table into a photographer!
Fallen rotten apples collected from underneath a neighbor's apple tree added color and texture. And our neighbor's appreciated it too…
Decorating skeletons is so much fun, check out last year's skeletons on our porch in the post, Halloween Spirit of 2021. I used the same wig, costume jewelry, and old mink. I just switched out the hat and clothing.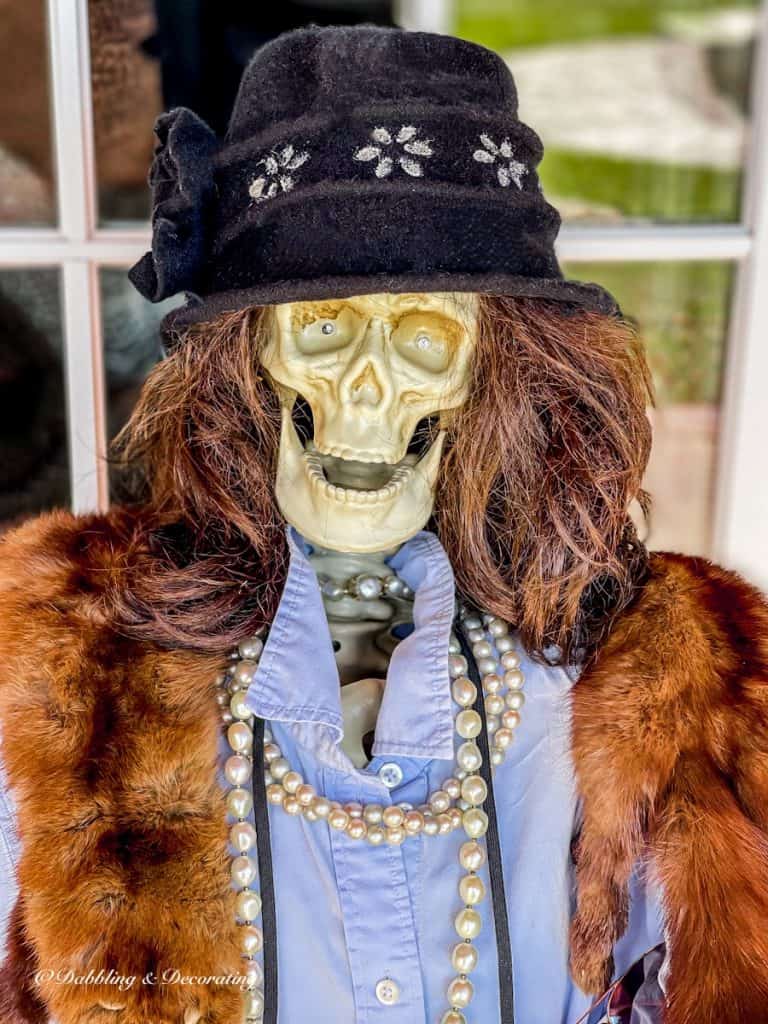 How to Make Creepy Halloween Drippy Candles
Drippy candles are a must in obtaining that creepy Halloween vibe.
Because I didn't want my vintage brass candlesticks to get melted wax on them, I created this drippy look by lighting another candle of the same color and dripping the wax from one candle to another.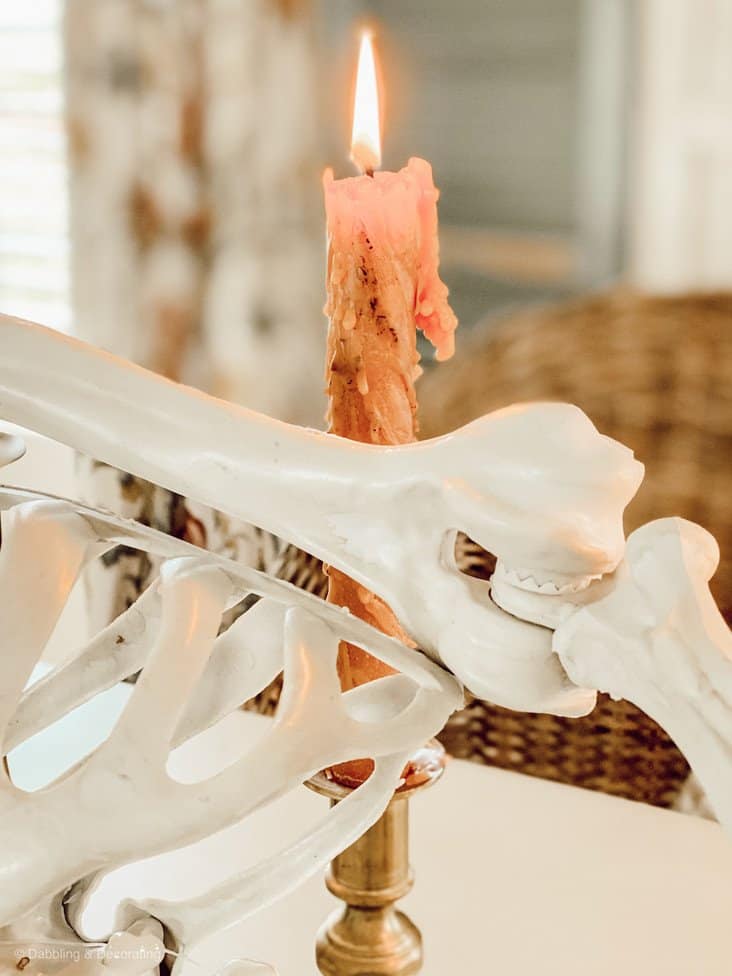 That way my brass candlestick's finish would not be ruined by the lighted centerpiece candles. I hope that makes sense.
I then displayed a small cutting board with cheese and fruits along with some small plates.
I think this would be such a fun Halloween skeleton table setting for a cocktail party or a small gathering of friends and family with the table filled with appetizers around the skeleton!
You may also enjoy these 24 Best Outrageous Scarecrows, It's Fall in Vermont!
And the post, Picturesque Table Setting with Autumn Mountain Views.
Are You Enjoying this Post?
Save it to your favorite Pinterest board or Bookmark it for future reference!
To create your own Halloween skeleton table setting, you'll need:
Skeleton
Apples
Cameras
Brass Candlesticks
Candles
Wig
Hat
Eyeglasses
Costume Jewelry
Shop Halloween Skeleton Table Setting

Halloween Mantel with Halloween Skeleton Table Setting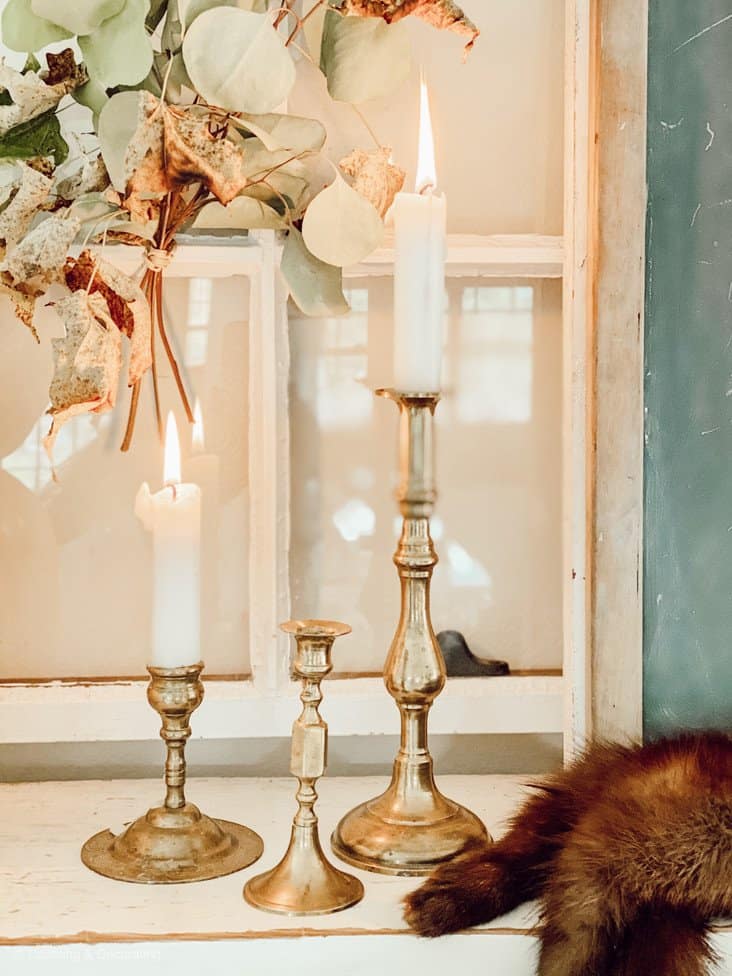 To accentuate the Halloween skeleton table setting, I created this Halloween mantel as its backdrop. You may see more of the details in the post, Halloween Vintage Mantel
I had my husband draw a few witch's brooms on a vintage chalkboard I found while out "Thrifting with the Gals"Aren't they so cute?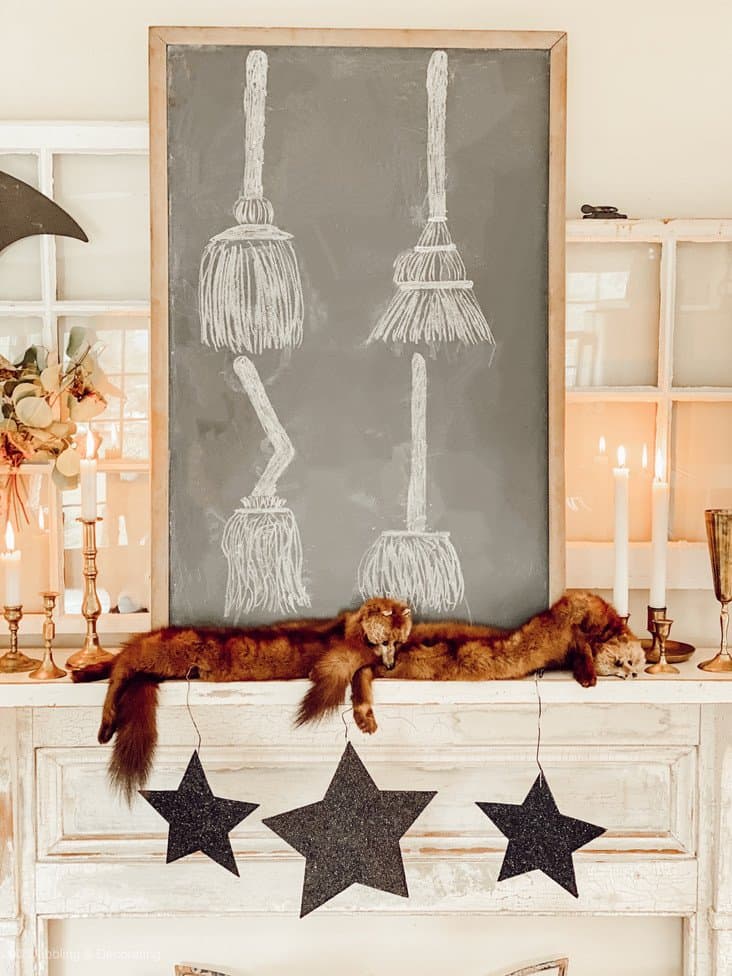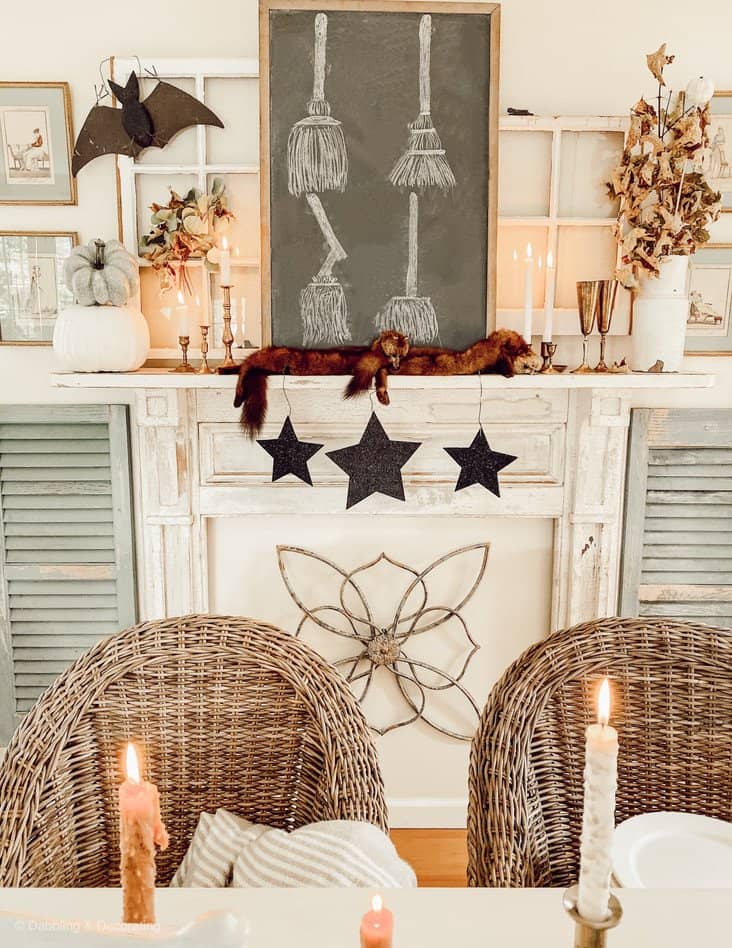 To create your own Halloween mantel, you'll need:
Chalkboard
Mink Furs
Pumpkins
Bat
Brass Candlesticks
Candles
Chalk
Shop Halloween Mantel

Halloween Skeleton Table Setting on YouTube
I'm so glad you dropped by today and if you are new to my blog, welcome! I hope you were totally inspired!
Please join me as a regular here at Dabbling & Decorating by signing up for my Saturday morning newsletter and never miss an update!

I've created the above custom pin just for this post!  Hearing from you makes my day and your comments mean so much to me! Please join me on Instagram & Pinterest to see more!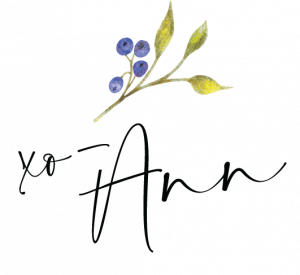 Next up on today's tour are Anne and AnnMarie from Simply 2 Moms. You are going to love their Simply Spooky Ideas to Decorate Your Home for Halloween.
Be sure to stop by and visit with the others joining me on today's
"Celebrate the Holiday" Blog Tour
You May Also Enjoy These Halloween Decorating Ideas