This fall has offered us the most beautiful weather ever here in Vermont! Therefore, I'm still hanging onto the last of my garden flowers and I decided to display them in an old vintage sugar tin for my weekend centerpiece. Soon I will be bringing out the pumpkins and so much more. But for now, we are still enjoying the last remnants of summer!!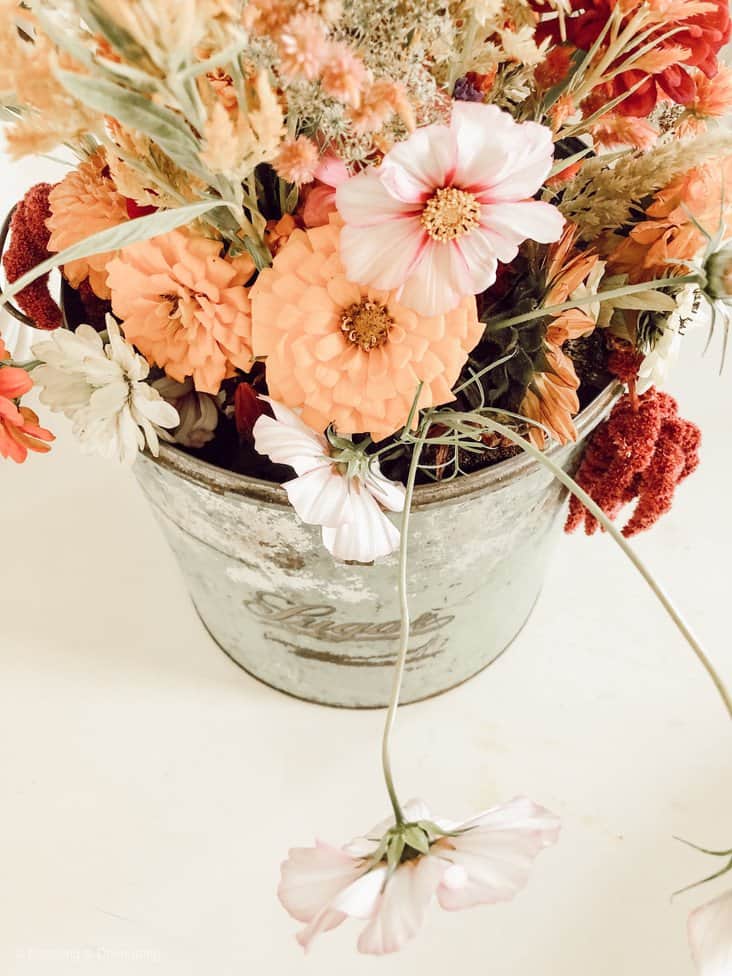 I luv decorating with vintage tins. All that chippy, rustic goodness adds so much character and texture to any room. I found this vintage sugar tin while traveling to Maine and the color just caught my eye right away! Wouldn't this also be so cute with some white Mums in it for Fall!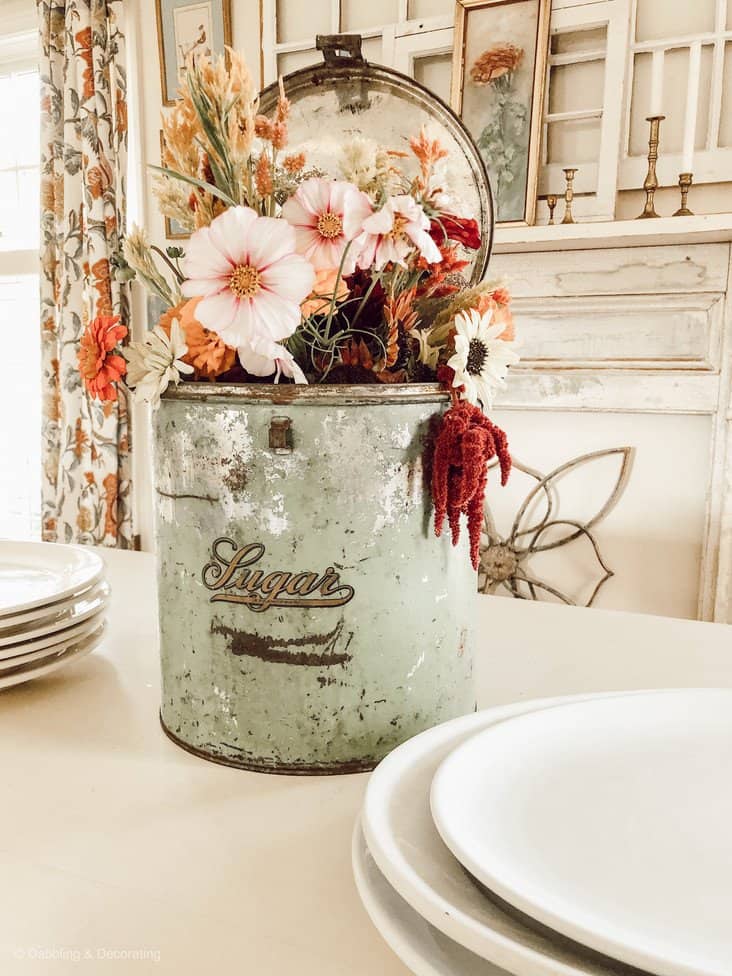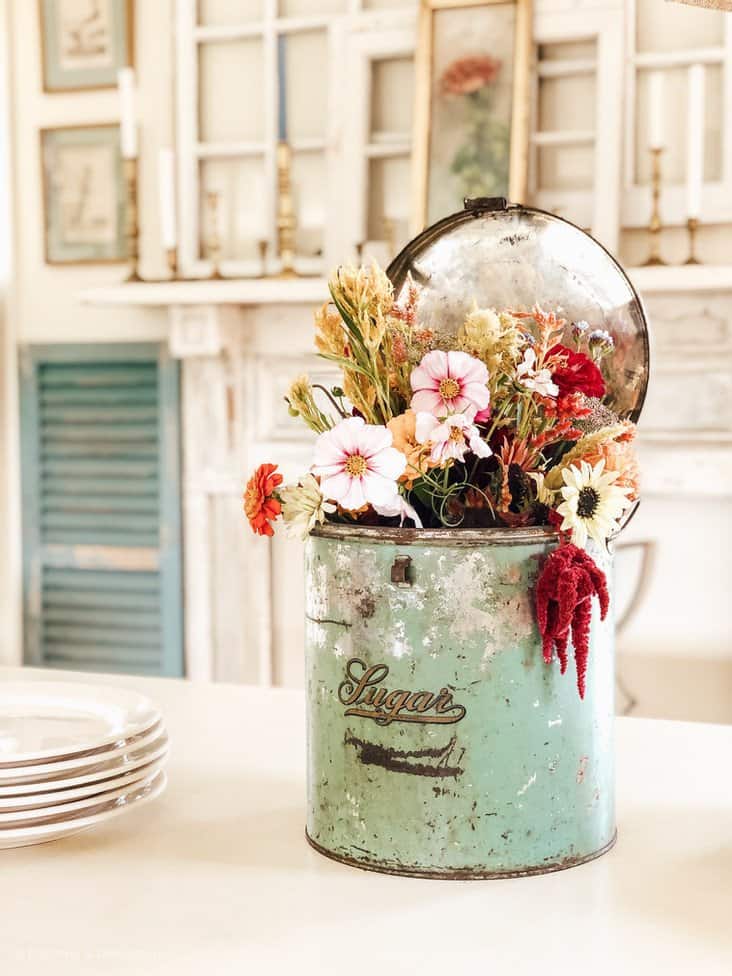 I feel like this vintage sugar tin decorated with flowers can stand on its own.  However, a few stacked white plates and platters add a relaxed vibe to this space, which I love.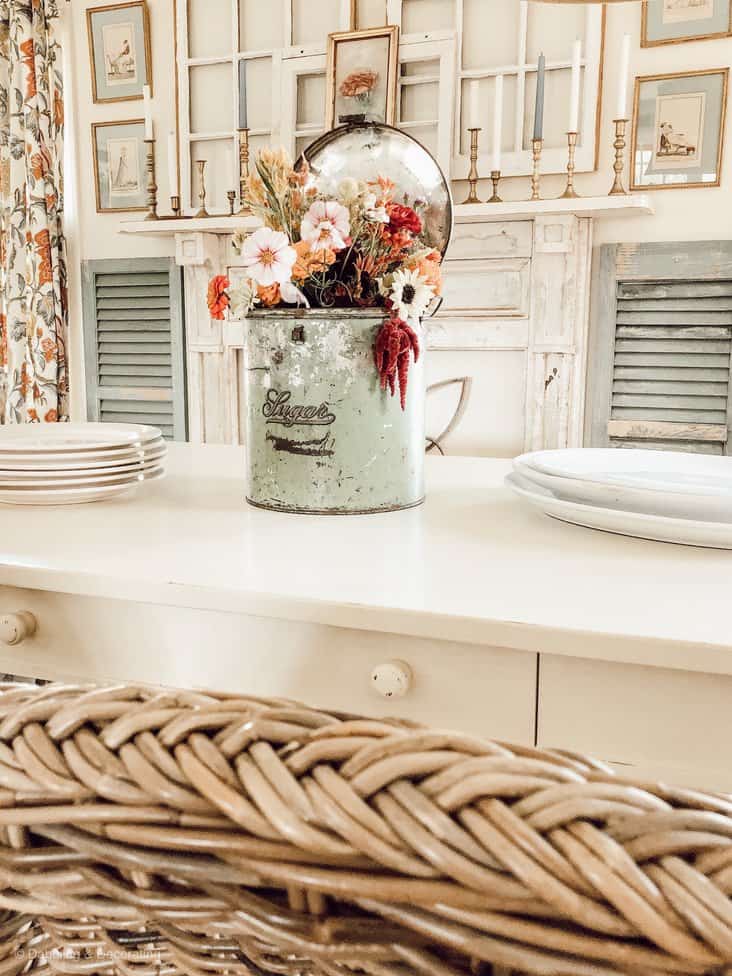 Hmmm, then I saw these vintage white busts, that my husband calls the "creepers" LOL.  But I absolutely love them.  What do you think?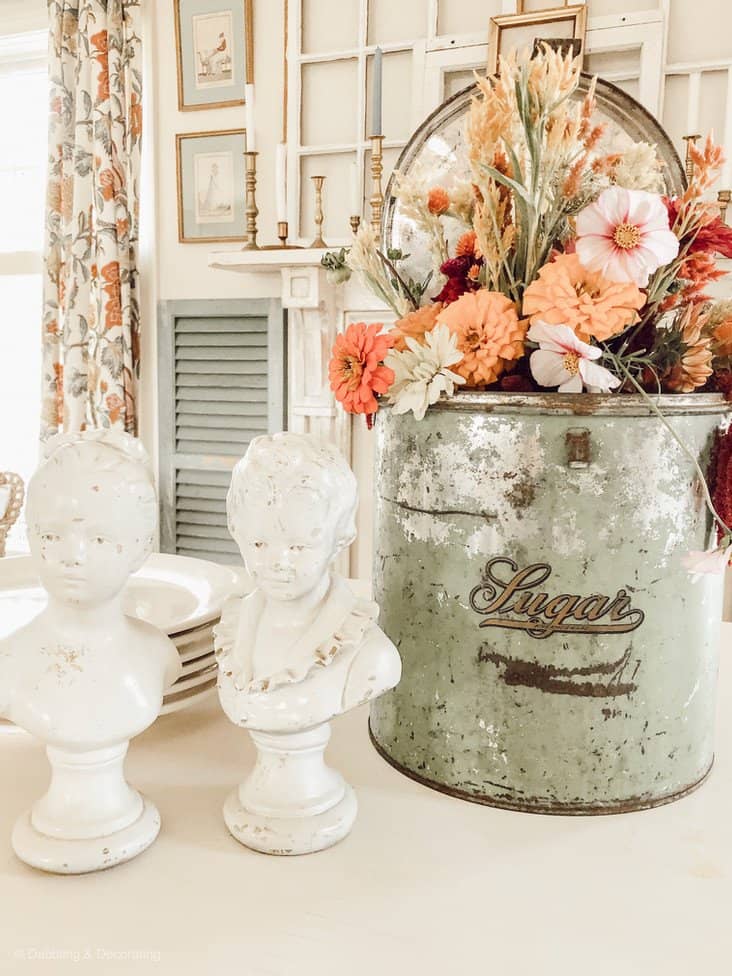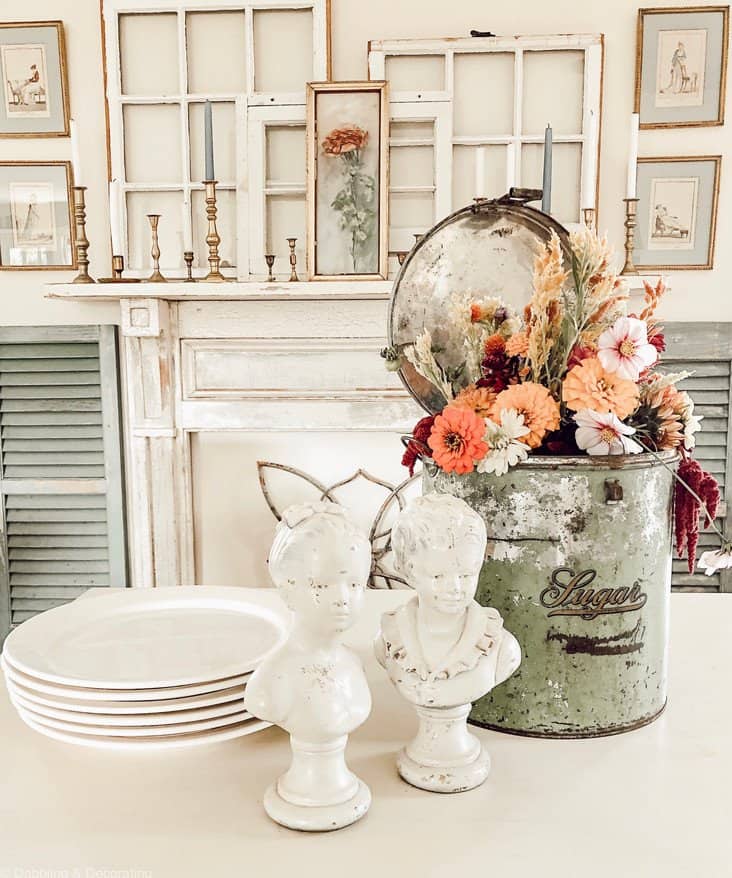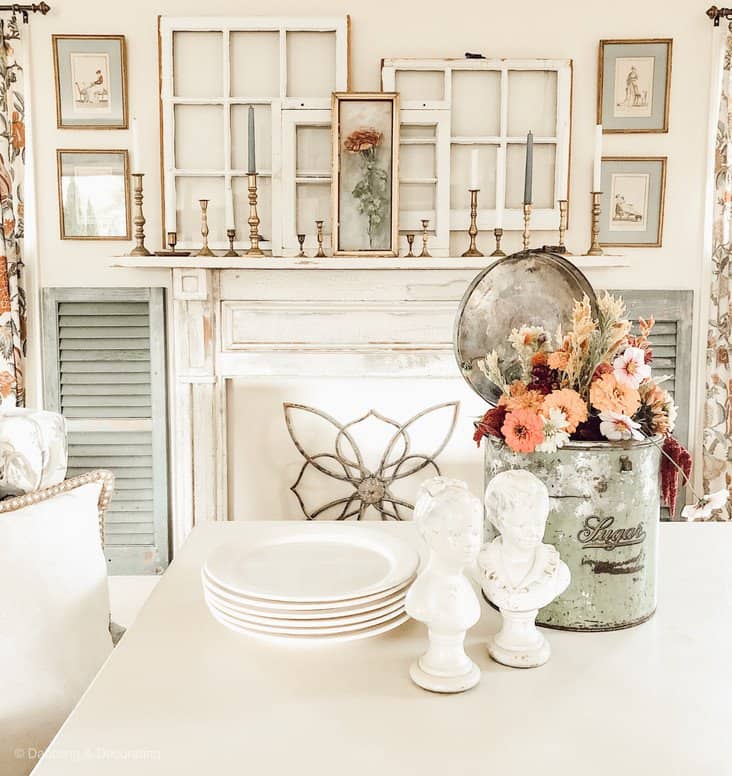 I never know where I'm going when I start decorating, and this one kept me moving.  I loved the white accents against the vintage sugar tin.  I was feeling the softness of the whites paired with the color and texture of the vintage green tin.  Therefore, I added a few more stacked white plates and a farmhouse pitcher.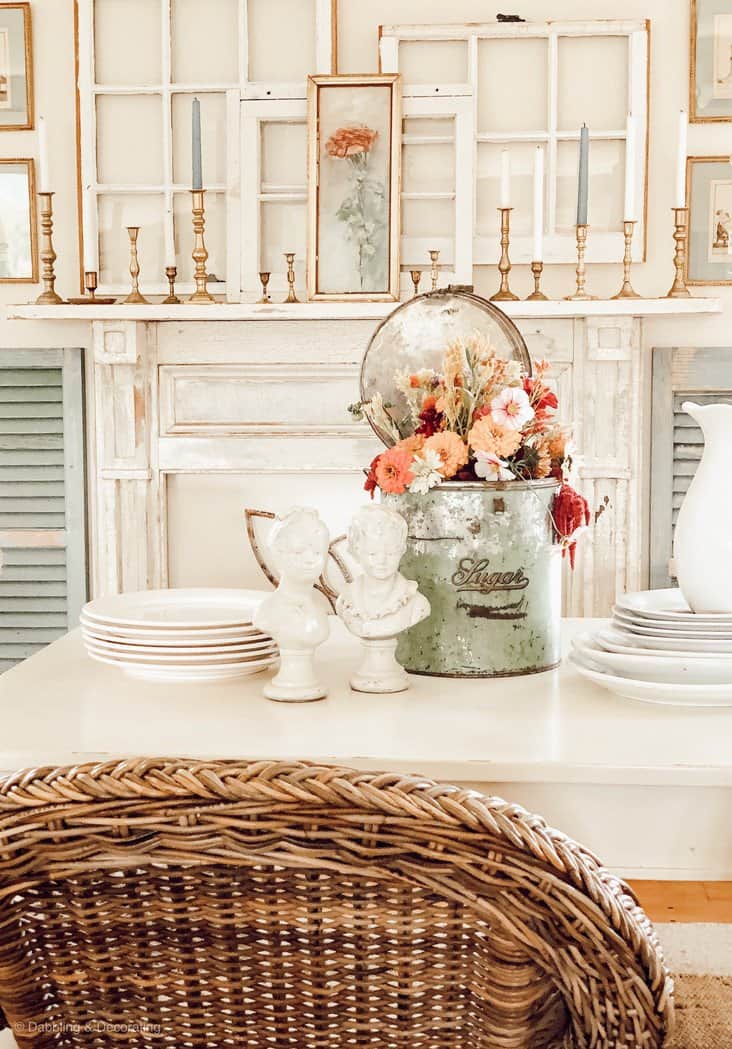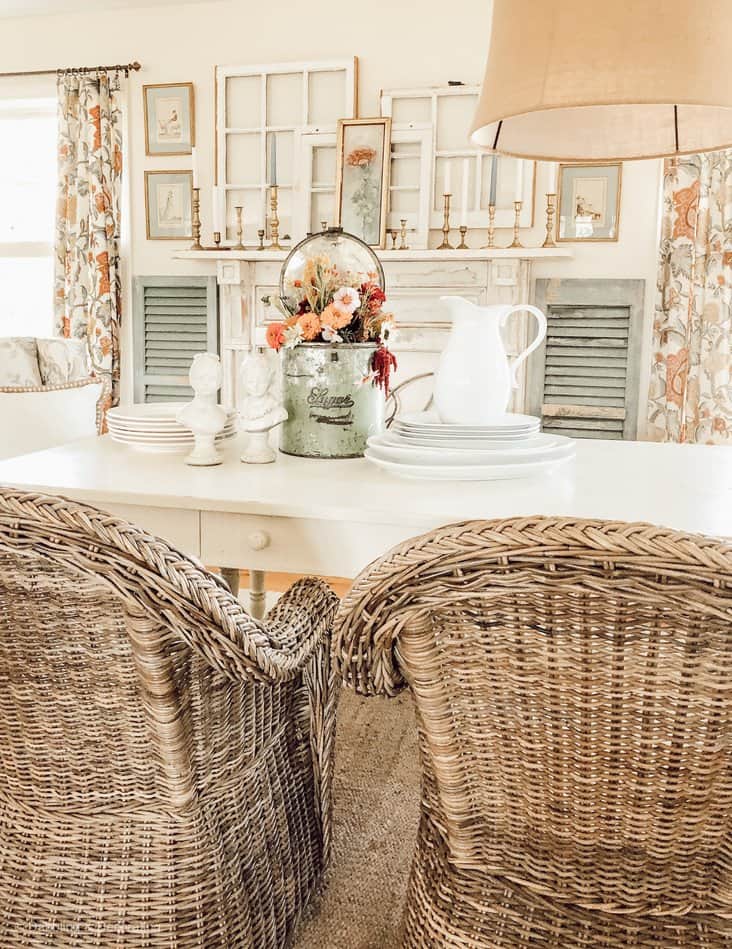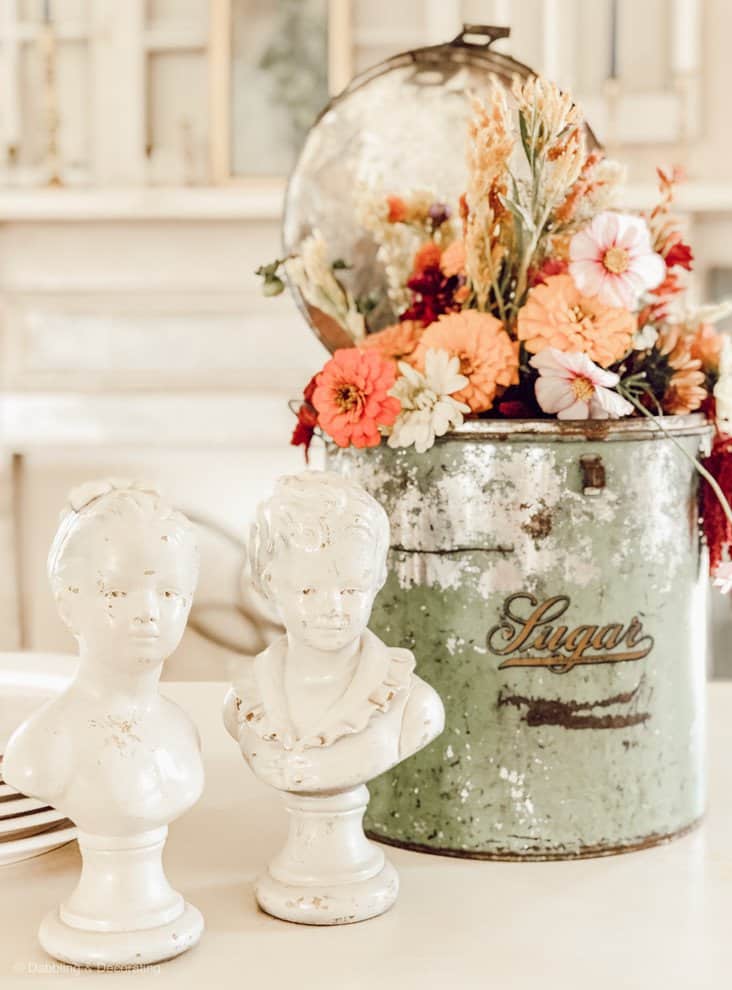 I'm so glad you dropped by, and if you are new to my blog, welcome! I hope you enjoyed your visit with us here today at our Home in Coastal Maine.
Be sure to also check out our Home in Vermont too, where we spend winters enjoying the coziness of home in the Green Mountains of Vermont.
Please join me as a regular here at Dabbling & Decorating by signing up for my Saturday morning newsletter and never miss an update!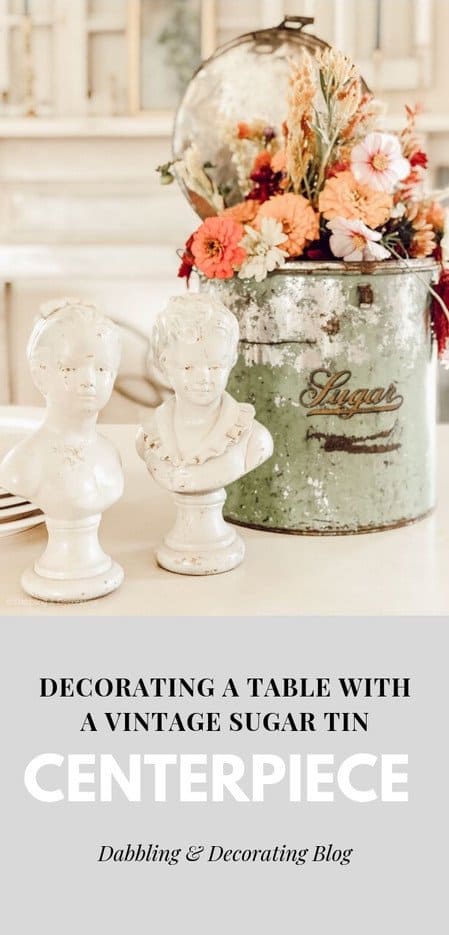 I've created the above custom pin just for this post! Hearing from you makes my day and your comments mean so much to me! Please join me over on Instagram & Pinterest to see more!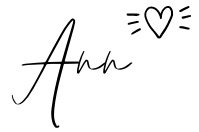 YOU MAY ALSO ENJOY