The Halloween spirit of 2021 started when we heard that we had kiddos ready to visit us again for Halloween 2021.
That means… It was time to grab some skeletons from the basement and a few heads, wigs, hats, black cats, etc., and let's get decorating. I was so excited!!
Do you decorate or like decorating for Halloween?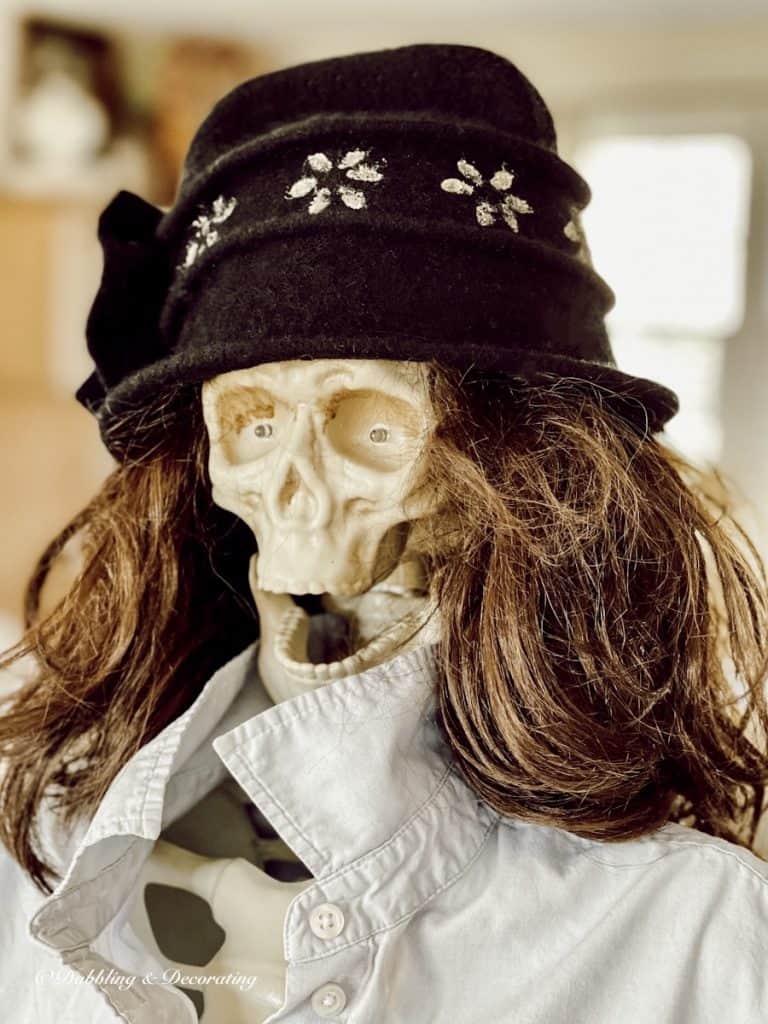 Halloween Skeletons
I bought 3 skeletons a few years back, and they have turned out to be such a great Halloween investment. There are so many ways to display and dress these characters.
Check out the first year we had the skeletons and decorated them all up in our 1977 Ford truck here.
And last year's Halloween Skeleton Table Setting.
I picked up half a dozen or so vintage cameras while I was out and about thrifting, and they are so fun paired with the Halloween skeletons. I hung one around the neck for this year's Halloween spirit and created a female skeleton photographer.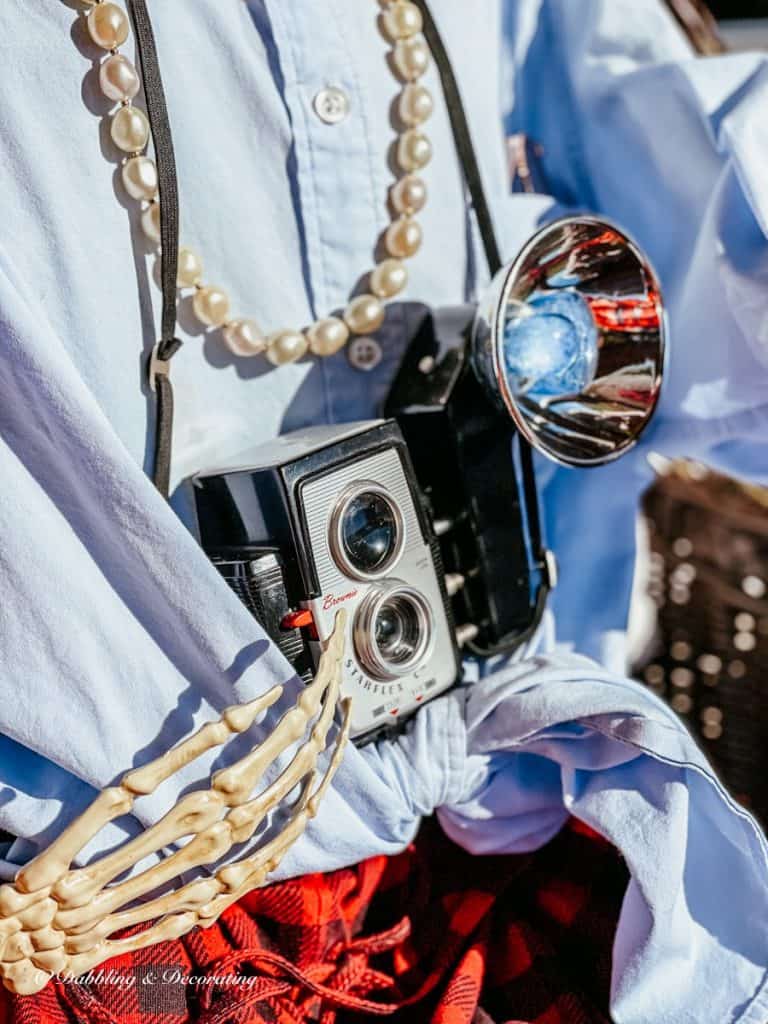 This old mink was such a find thrifting last year for $8.00. And costume jewelry always comes in handy, like these pearls for a little Halloween spirit.
This post may contain affiliate links which won't change your price but will share some commission."
SHOP HALLOWEEN SPIRIT OF 2021
(click on any of the images to shop the products)

See how I used this mink last year on our vintage mantel in the post, Halloween Vintage Mantel.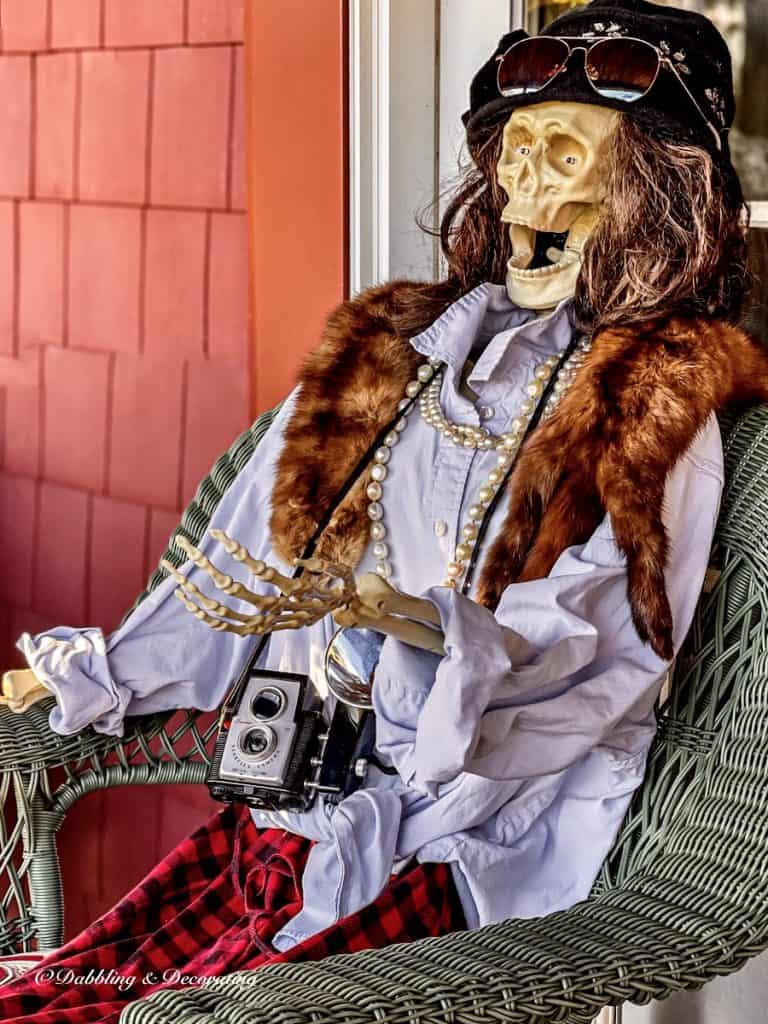 Every girl needs a partner in crime, too, so I dressed another skeleton up in my husband's flannels and hot tub hat.
They will be so fun when the kiddos arrive on our porch on Halloween 2021 looking for candy!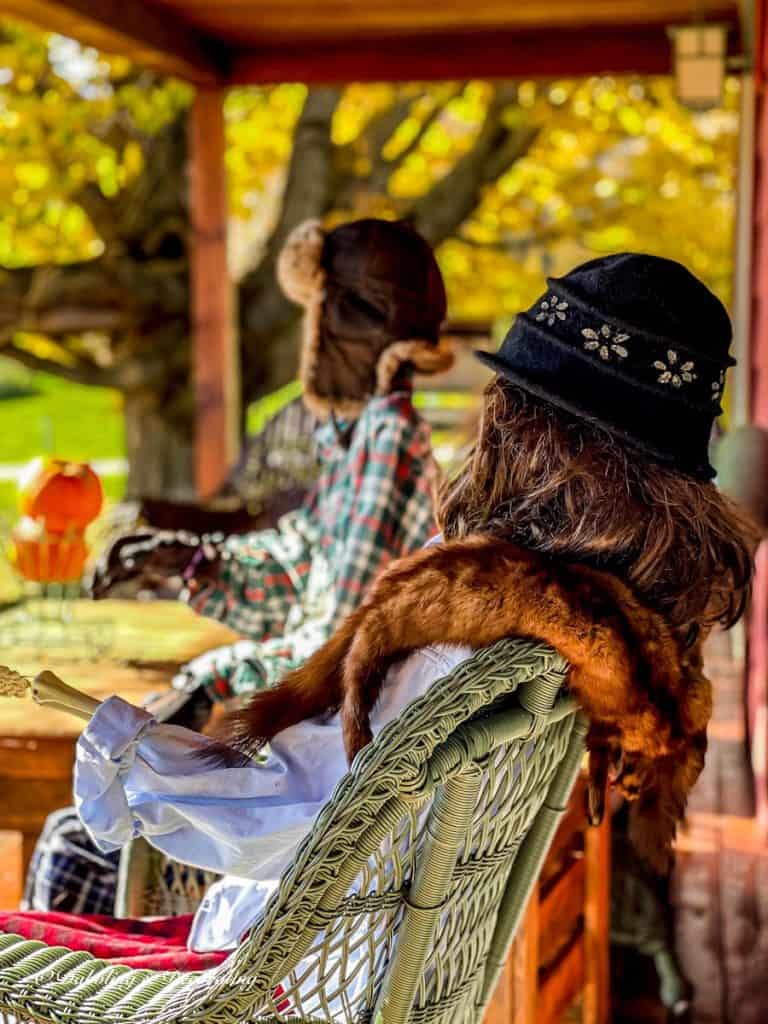 I was very grateful to 1-800-Flowers for the gifted Halloween flower arrangement and vase. And, of course, it was the perfect segway into our Halloween spirit on the porch for 2021.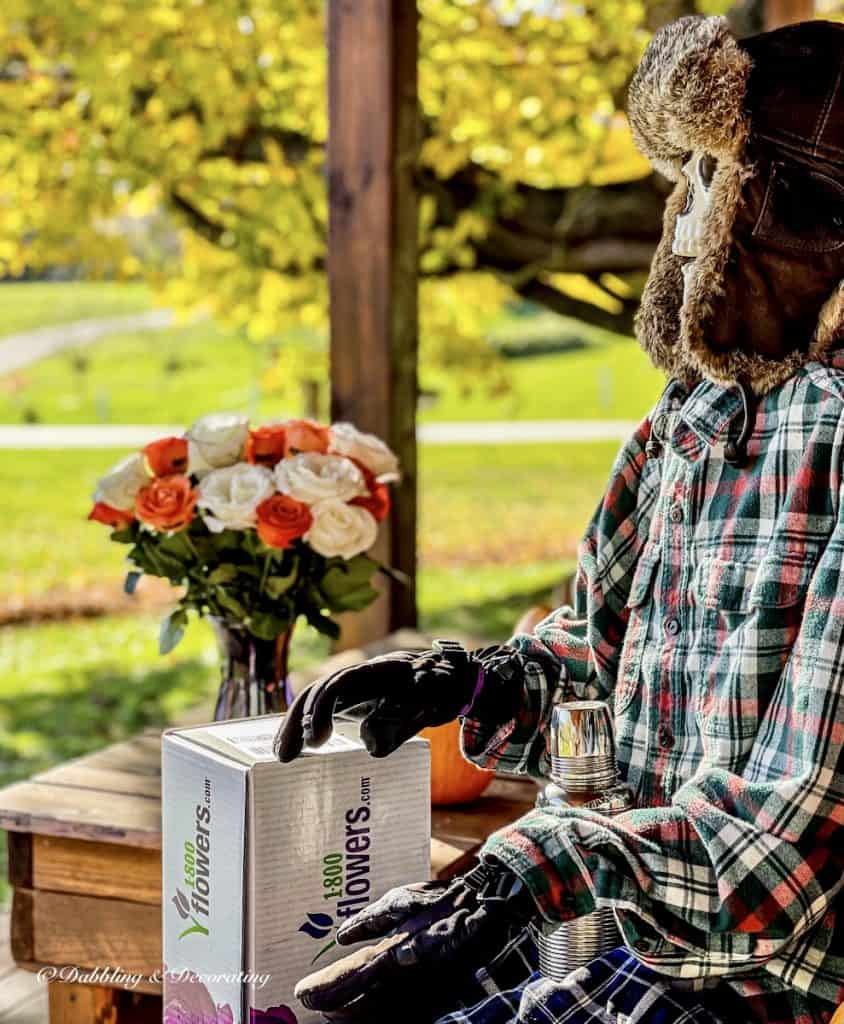 Each rose is stamped with "Boo" or a friendly ghost.
You may also enjoy these 24 Best Outrageous Scarecrows, It's Fall in Vermont!
1-800-Flowers fall flowers and plants are the perfect items to ring in the spooky season.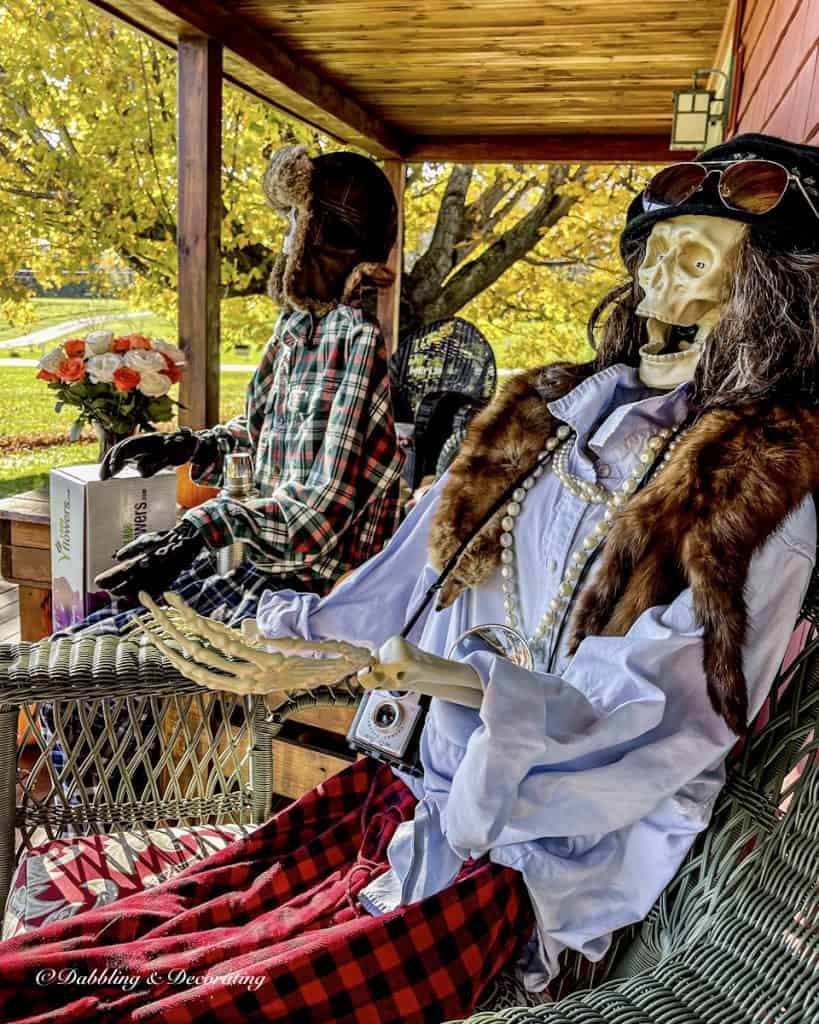 SHOP HALLOWEEN SPIRIT OF 2021
(click on any of the images to shop the products)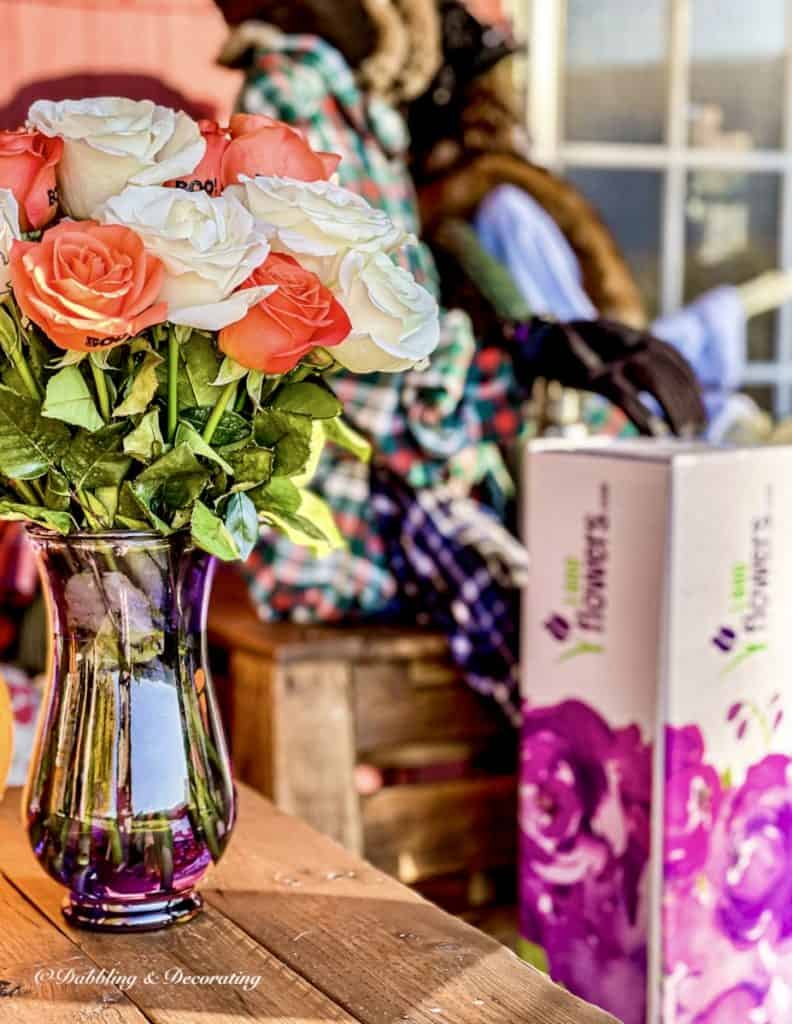 The purple glass vase complements the flower's Halloween spirit perfectly! And it's all included with the 1-800-Flowers bouquet.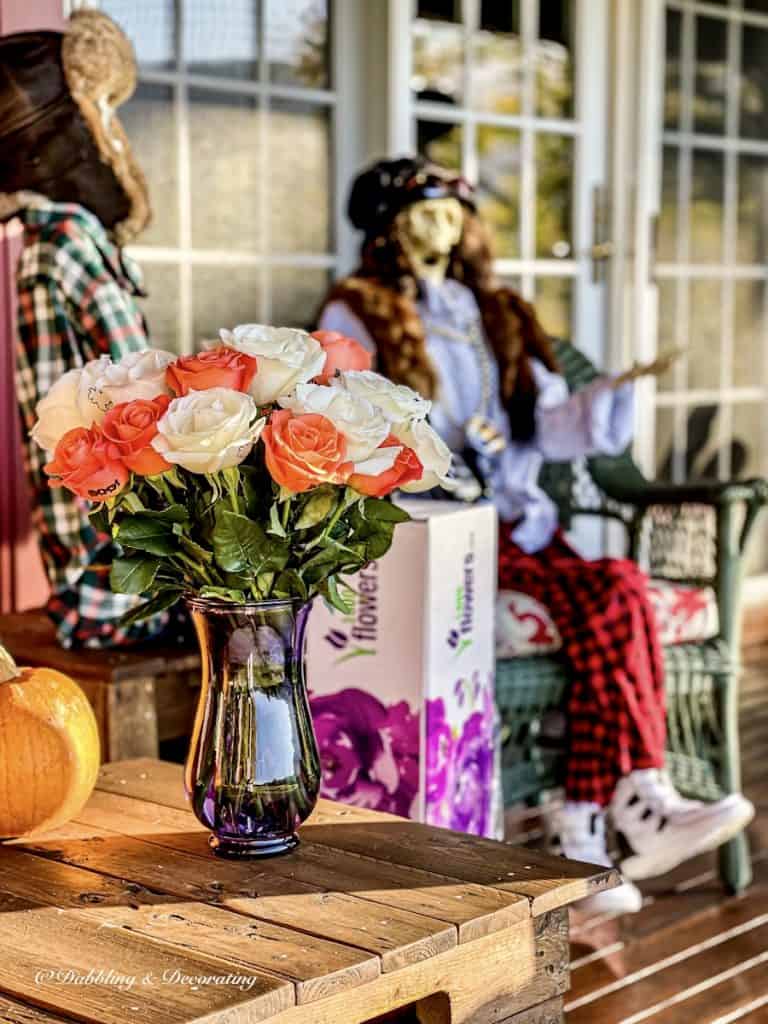 We truly had so much fun putting this front porch together for Halloween 2021 this year! I hope you found a bit of inspiration here today, friends!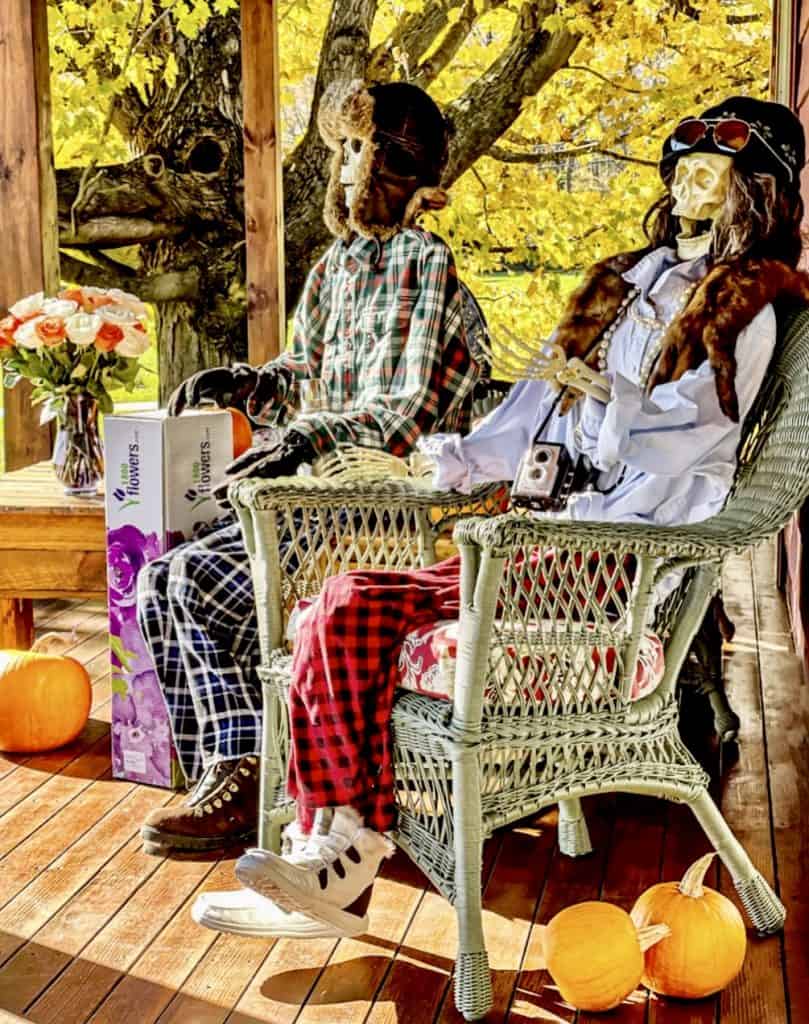 Oh, and this old gal will be the designated one handing out all the candy!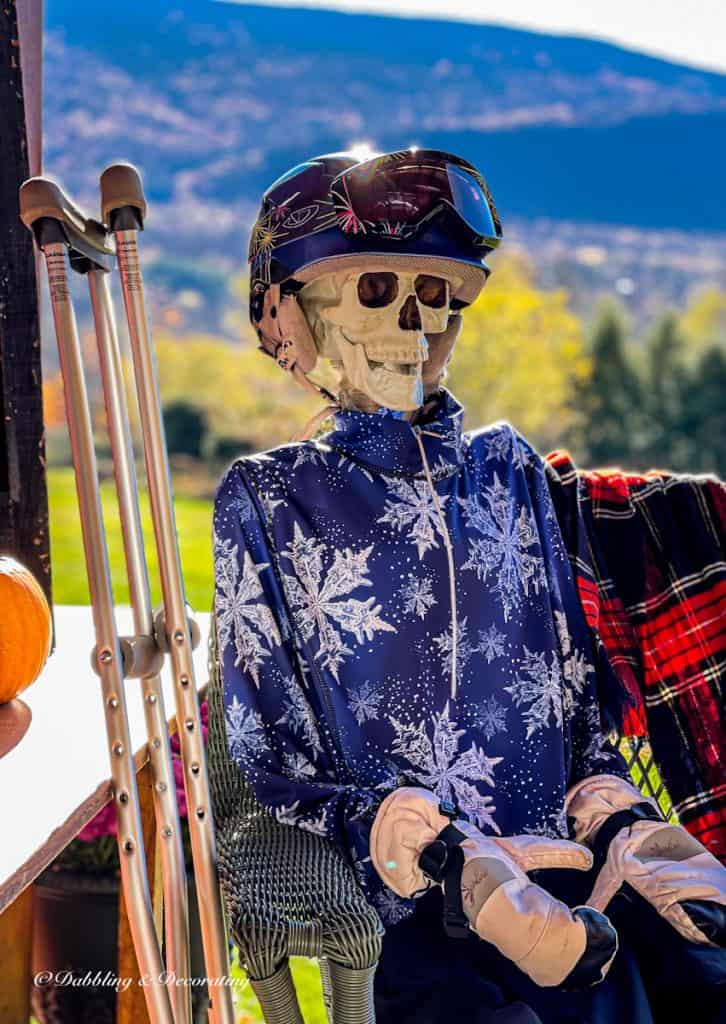 What does your Halloween Spirit of 2021 look like?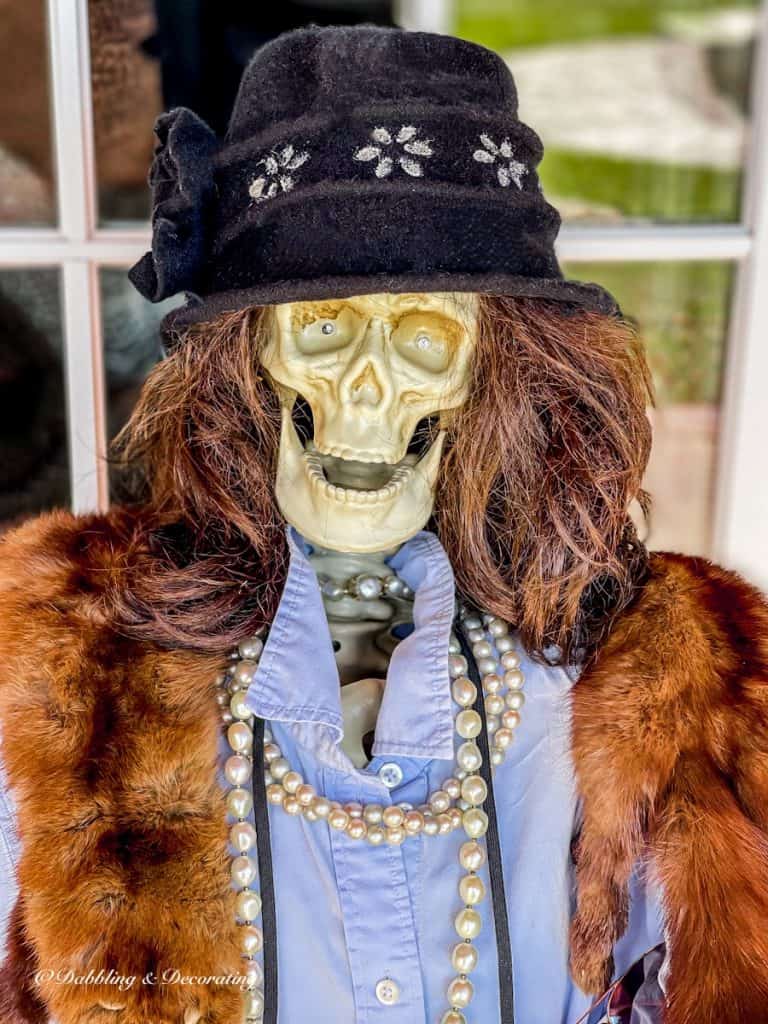 Just a Gigolo…
I'm so glad you dropped by, and if you are new to my blog, welcome! I hope you enjoyed your visit with us here today at our Home in Vermont.
Be sure to also check out our Home in Coastal Maine where we spend summers and weekends when we are craving a walk on the beach or a visit with old friends.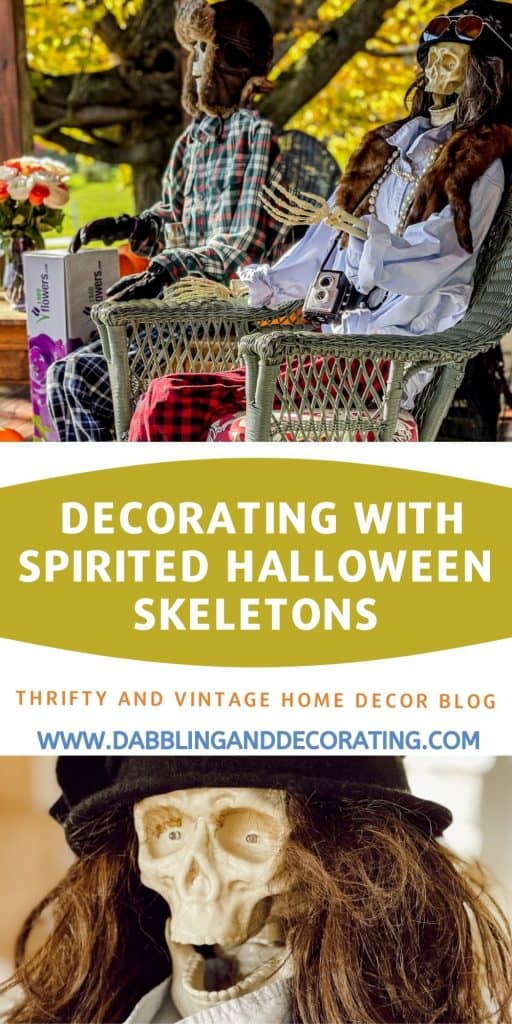 I've created the above custom pin just for this post!  Hearing from you makes my day; your comments mean so much to me! Please join me over on Instagram & Pinterest to see more!
YOU MAY ALSO ENJOY