Have you ever seen a Christmas book tree before?  I had not! I am going to call them "The Tree of Knowledge"!  When I first discovered them on Pinterest and with a little creativity, I designed my first "Tree of Knowledge"!  Such a super simple DIY project for any room.  All you need are books and a topping! Any Christmas ornament will do!
And if you don't have the books, you can most likely find them at your local thrift or consignment shop for .25 cents to $1.00 apiece.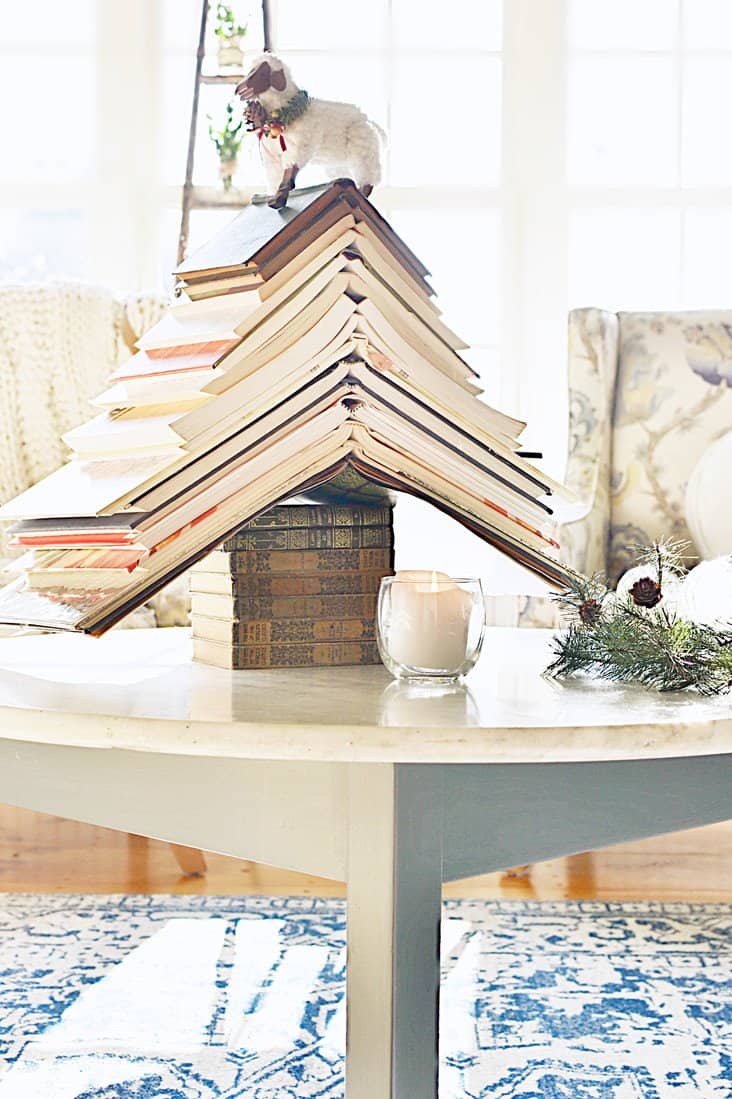 I think these Christmas book trees are absolutely adorable! And you can design yours any way you want. Just stack your books on top of each other, large to small, that's it! Just like it looks in the picture!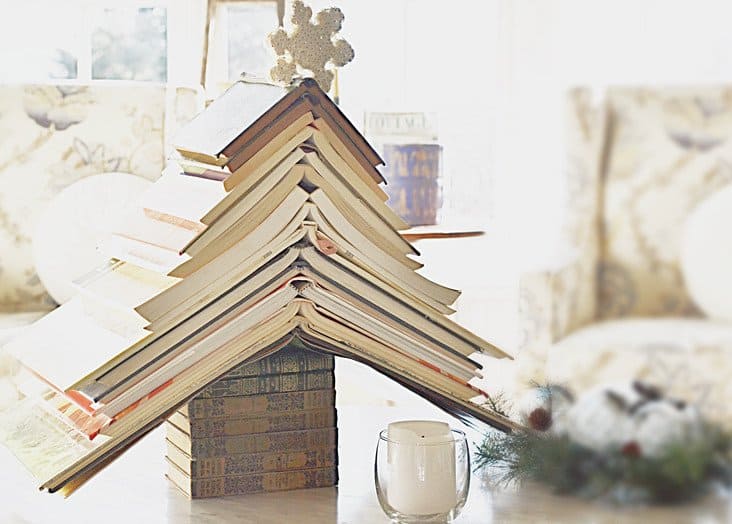 Here is the same Christmas book tree with a star ornament on top.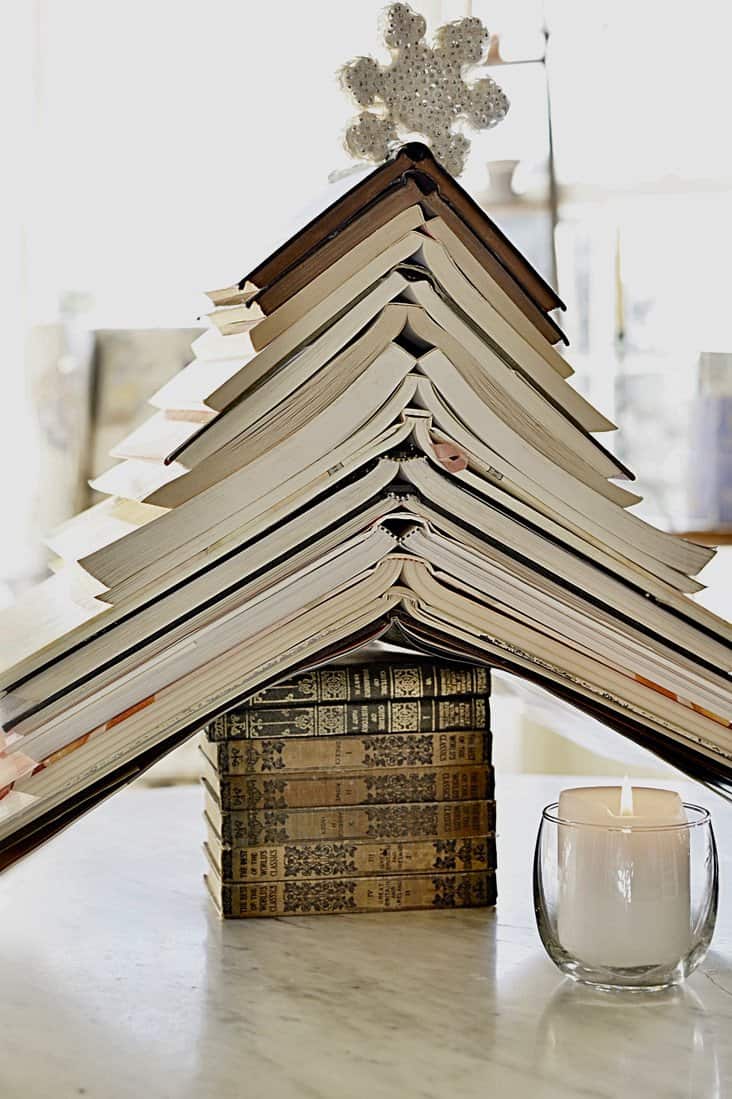 I used 15 books on top and 7 small vintage books on the bottom.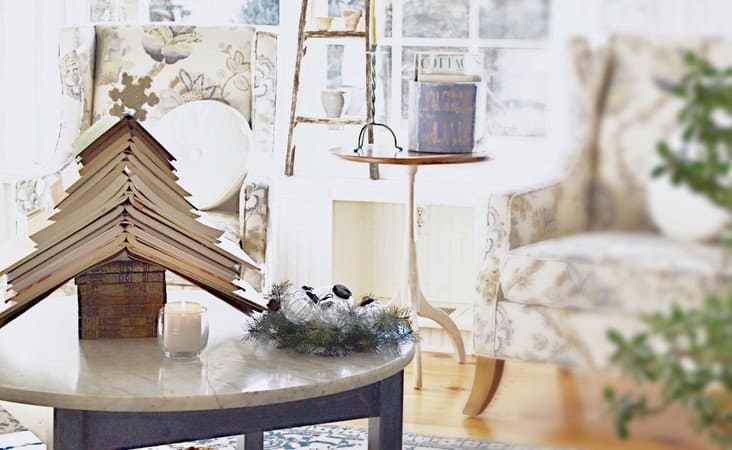 I'm so glad you dropped by, and if you are new to my blog, welcome! I hope you enjoyed your visit with us here today at our Home in Vermont.
Be sure to also check out our Home in Coastal Maine where we spend summers and weekends when we are craving a walk on the beach or a visit with old friends.
Please join me as a regular here at Dabbling & Decorating by signing up for my Saturday morning newsletter and never miss an update!
Pin It!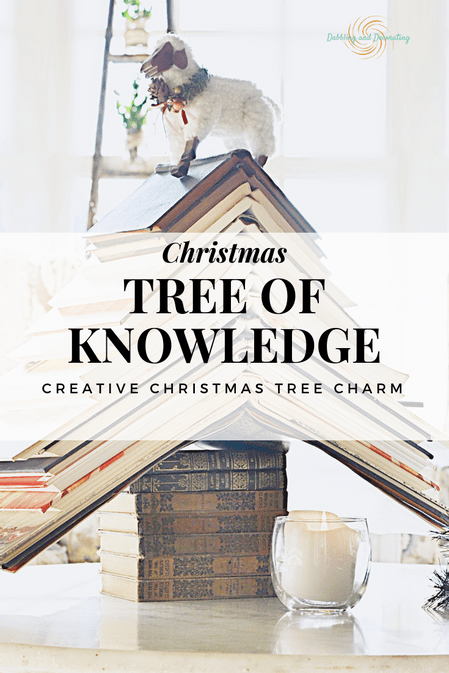 I've created the above custom pin just for this post! Hearing from you makes my day and your comments mean so much to me! Please join me over on Instagram & Pinterest to see more!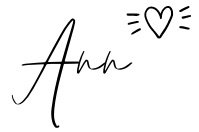 YOU MAY ALSO ENJOY