Are you familiar with Beddy's Zipper Bedding? I adore their bedding for our small attic guest bedrooms and am excited to be collaborating and sharing them with you here today.
Glamping
What is Glamping? Glamping is a portmanteau of "glamorous" and "camping" and describes a style of camping with amenities and, in some cases, resort-style services not usually associated with "traditional" camping. Glamping has become particularly popular with 21st-century tourists seeking the luxuries of hotel accommodation alongside " Wikipedia.
It's made staying in our Coastal Maine Home attic just like Glamping!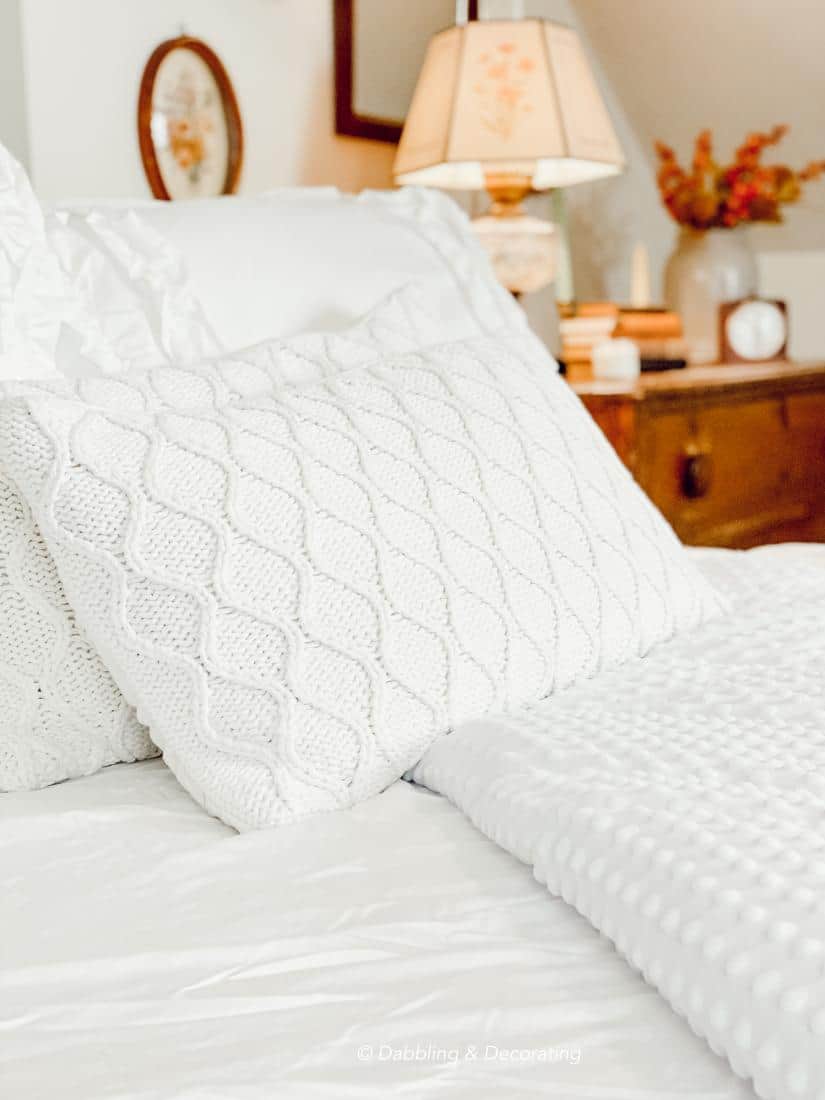 This post may contain affiliate links which won't change your price but will share some commission."
Beddy's Bedding is a unique zipper bedding system that comes with a fitted sheet, blanket, and a wonderful selection of outward beauty that is so inviting for guests. The zip-up technology is like nothing else out there and fits tightly around any bed. Beddy's Zipper Bedding comes in sizes from toddler to king! They are perfect for any bed, but especially beds that are hard to make like bunk beds!
I love having guests stay with us, however, there's always so much bedding that needs to be done upon their departure. Beddy's is so easy to remove and wash all in one just like a sleeping bag! I love it! I take the entire one-piece bedding off, wash it in the washing machine, then into the dryer, and back onto the bed. I no longer need to remove and wash sheets, blankets, and comforters.
When the younger kids come to stay with us, they absolutely love staying in our small attic bedrooms, of which there are two. And now with Beddy's, it's like Glamping in our attic! Love it!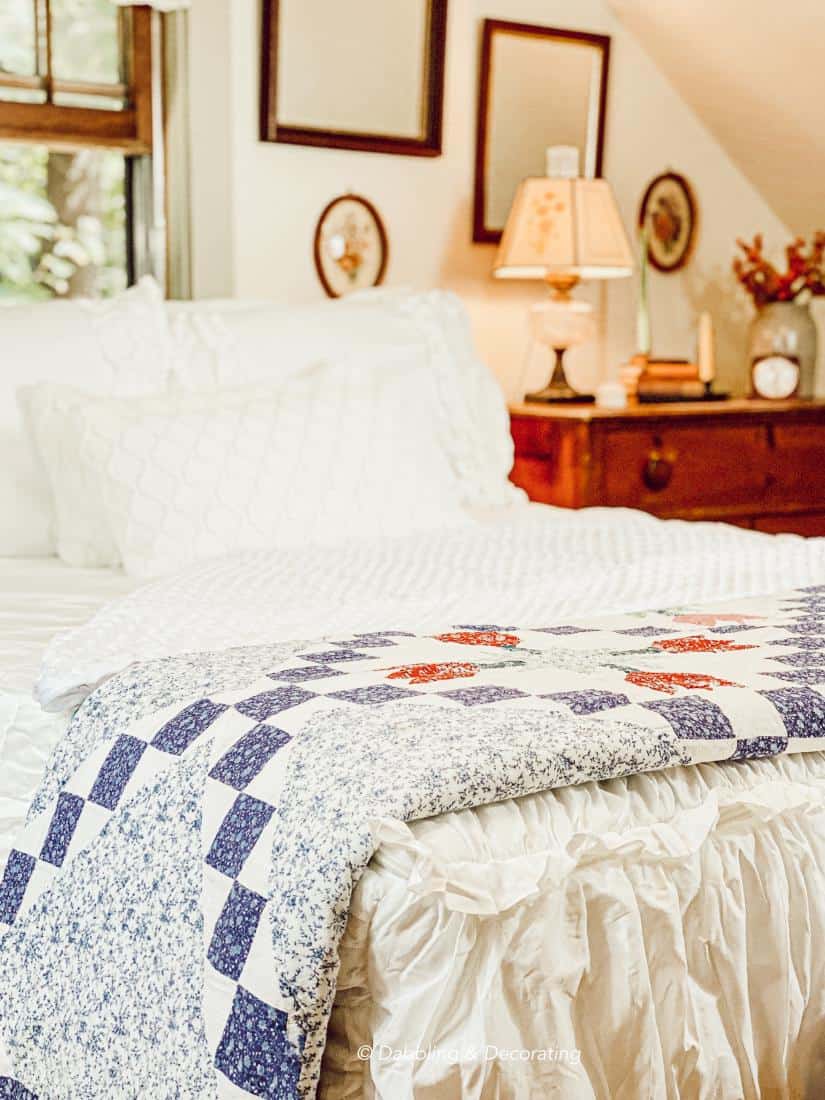 The zipper bedding I have here is the Charlotte Luxe Beddy's.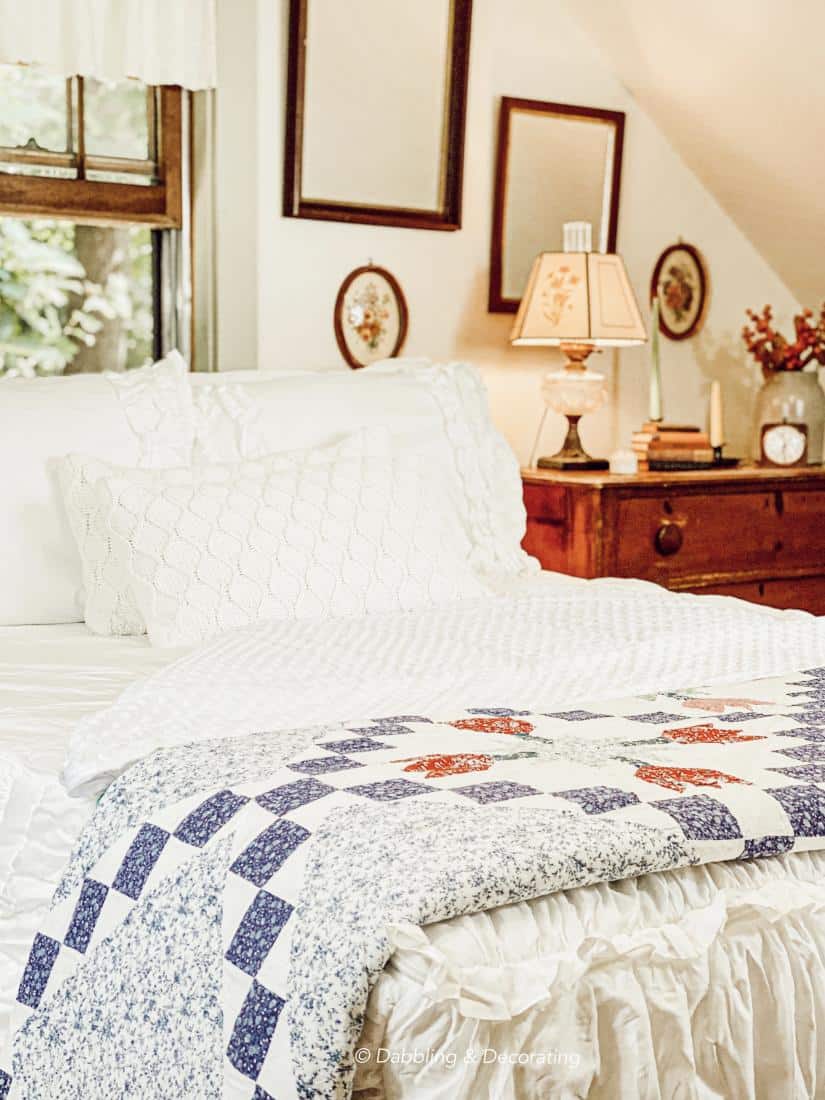 I topped the bedding with an old quilt that my mother made along with a couple of sweater pillows to add even more coziness to this old fashion styled bedroom.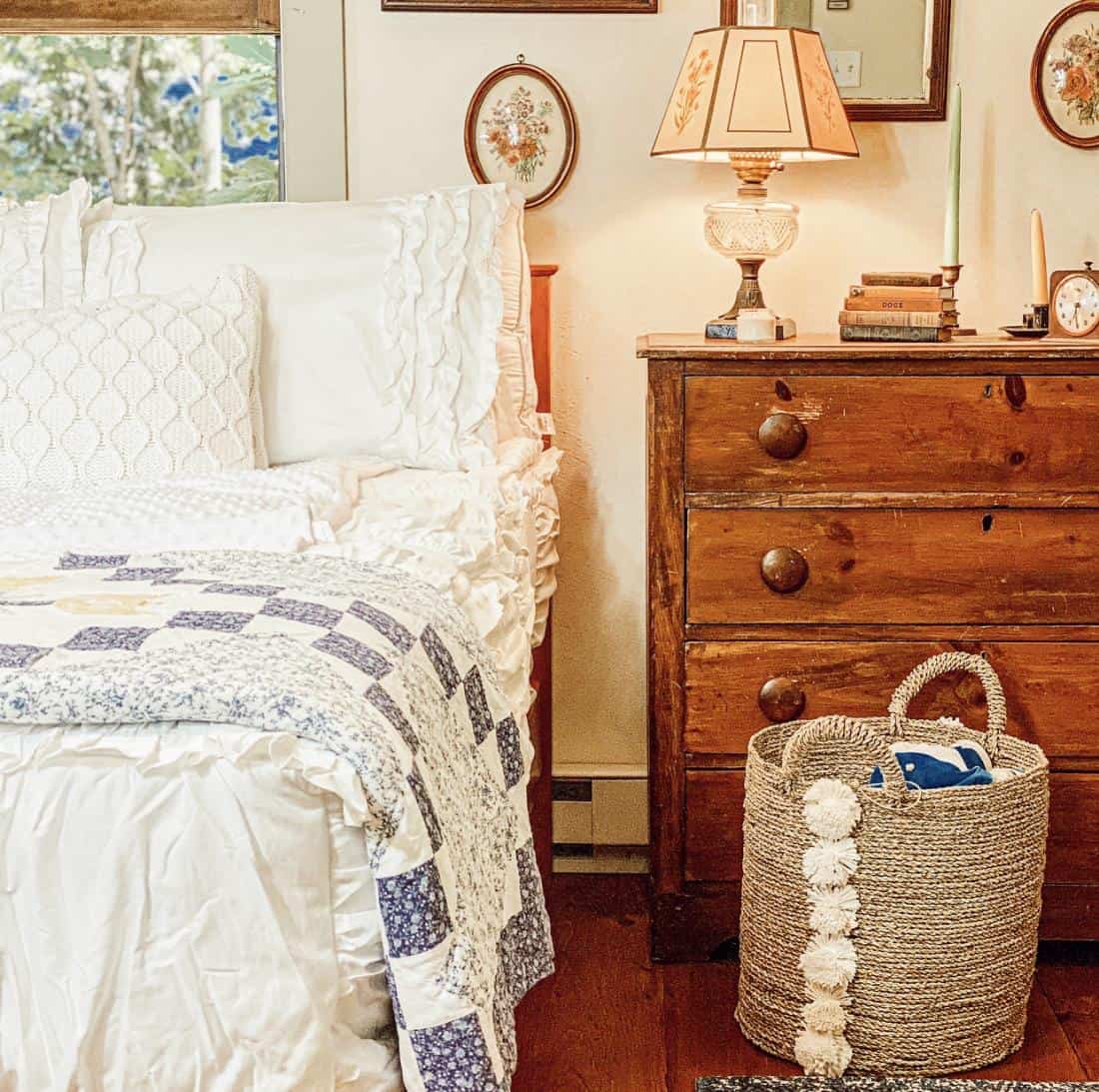 Each Beddy's set also comes with two pillowcases that match the zipper bedding.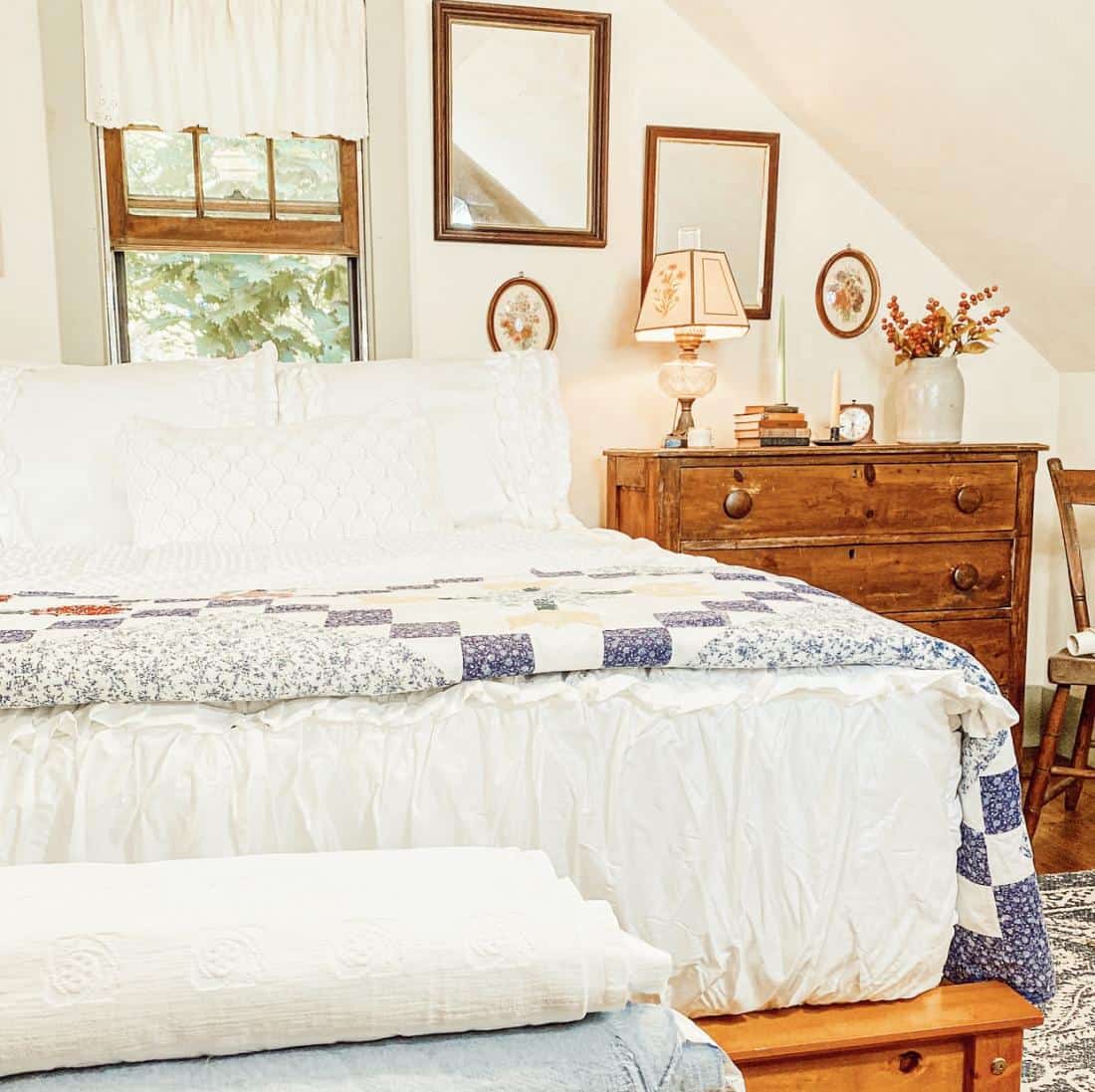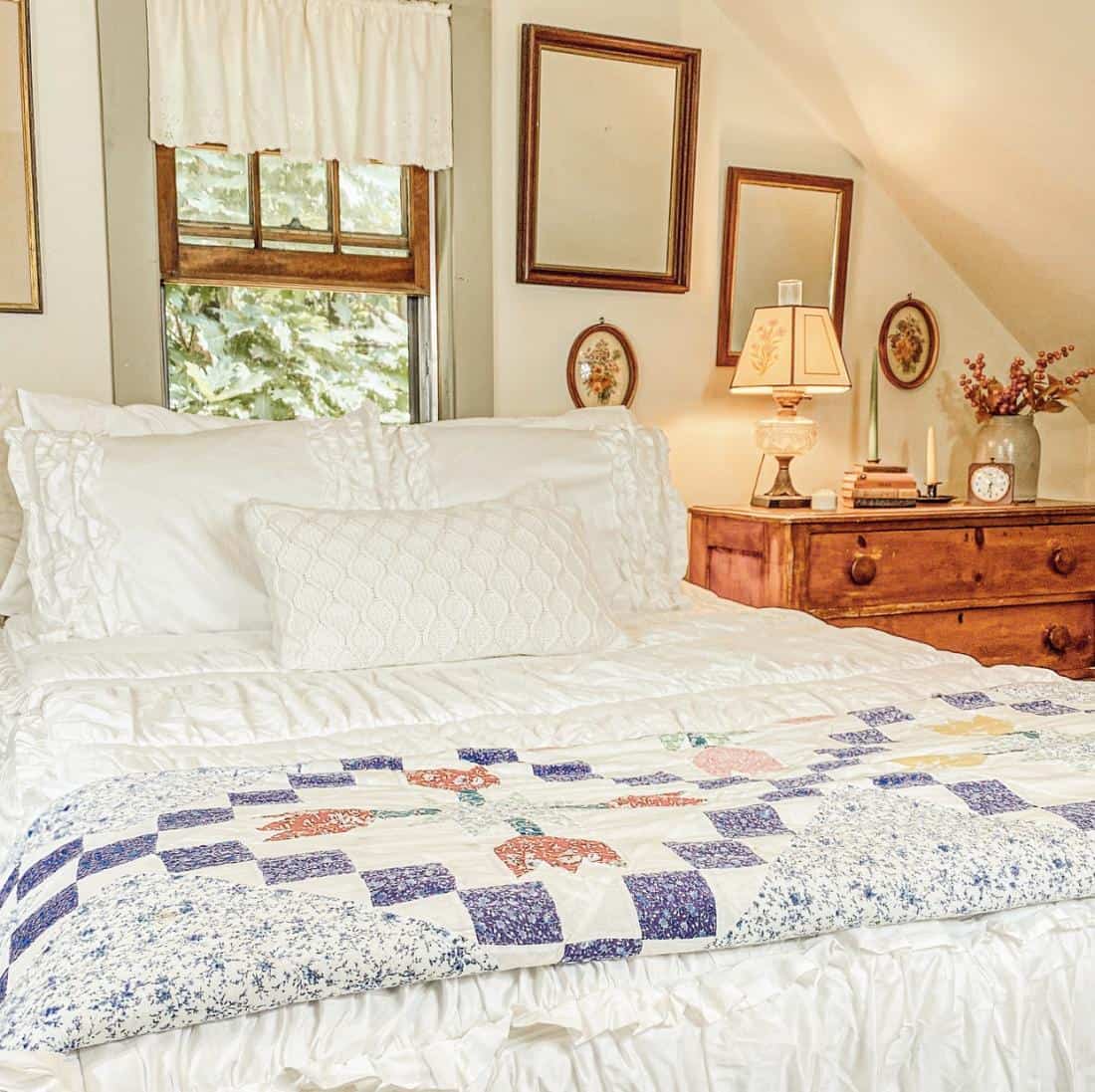 These two attic bedrooms are just that, small attic bedrooms. They have very little light and just one small window in each room. So capturing these photographs was a bit of a challenge for me, but I really hope you enjoy them!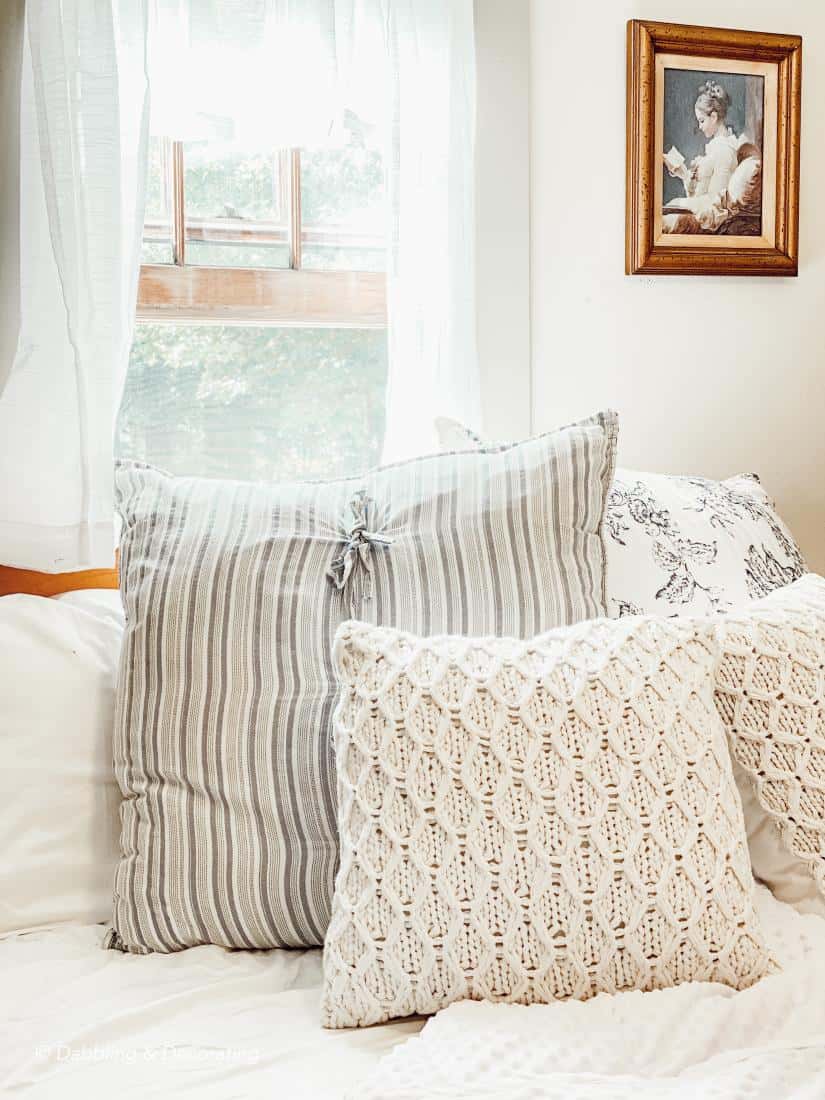 The second attic bedroom is just as cozy with Beddy's Bedding. When we have kids visiting, they just love staying in the attic. And they get such a hoot out of the vintage alarm clocks that I wind up and tick very loudly. They are always afraid they're going to go off in the middle of the night…:)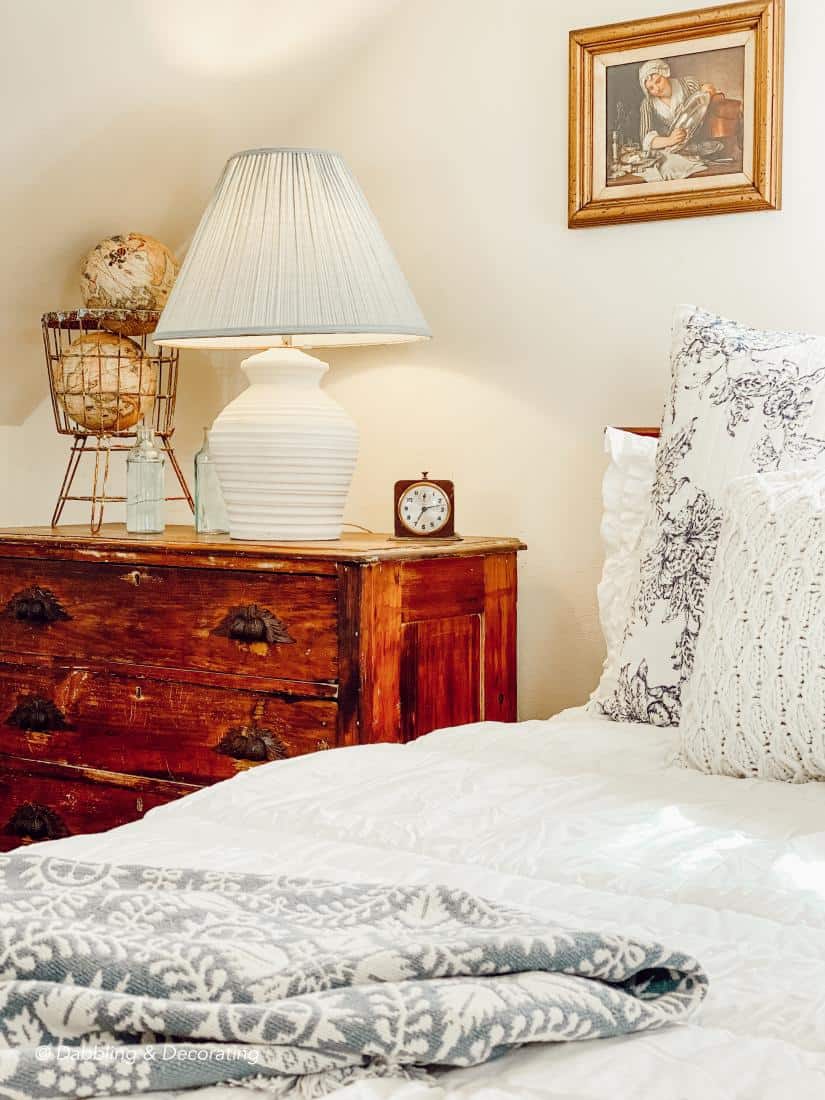 All the antiques you see, including the beds, were my parents' except for a few thrifted items here and there.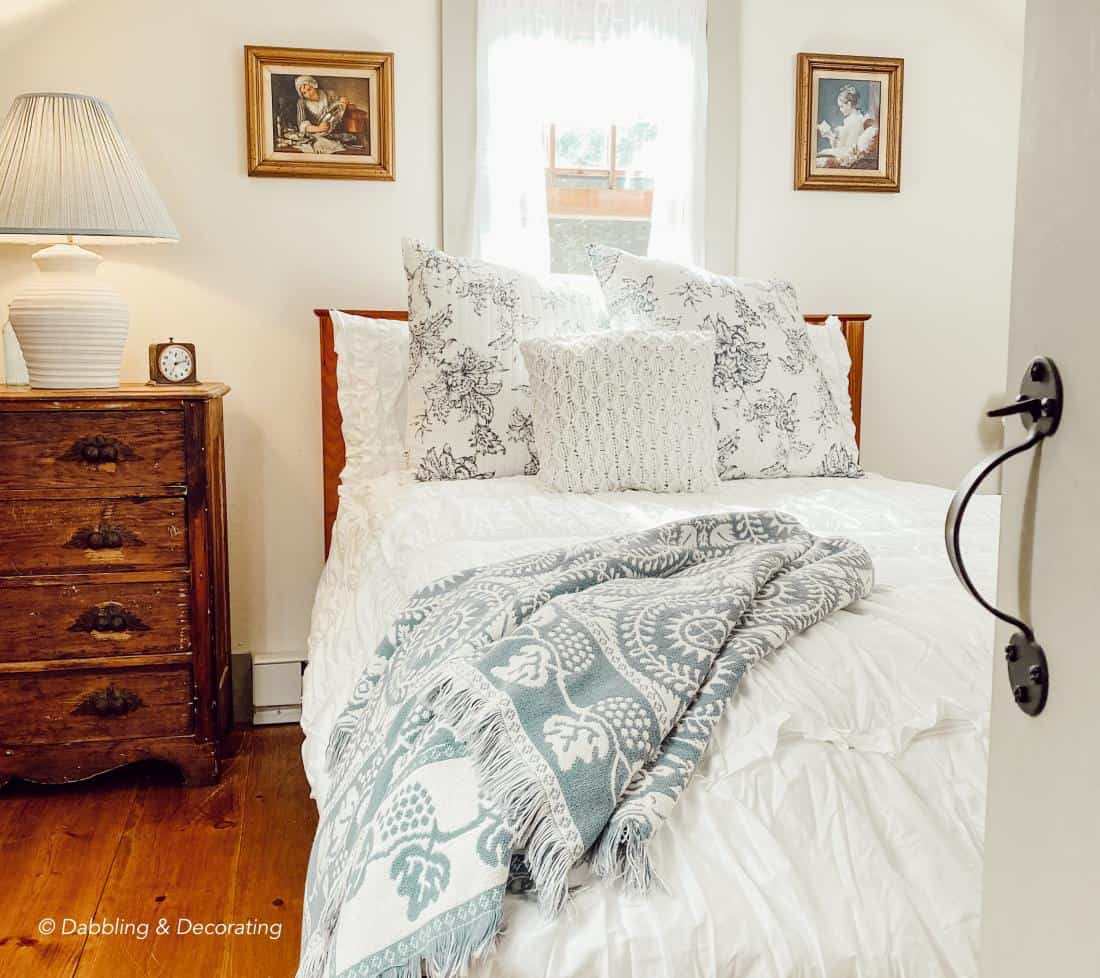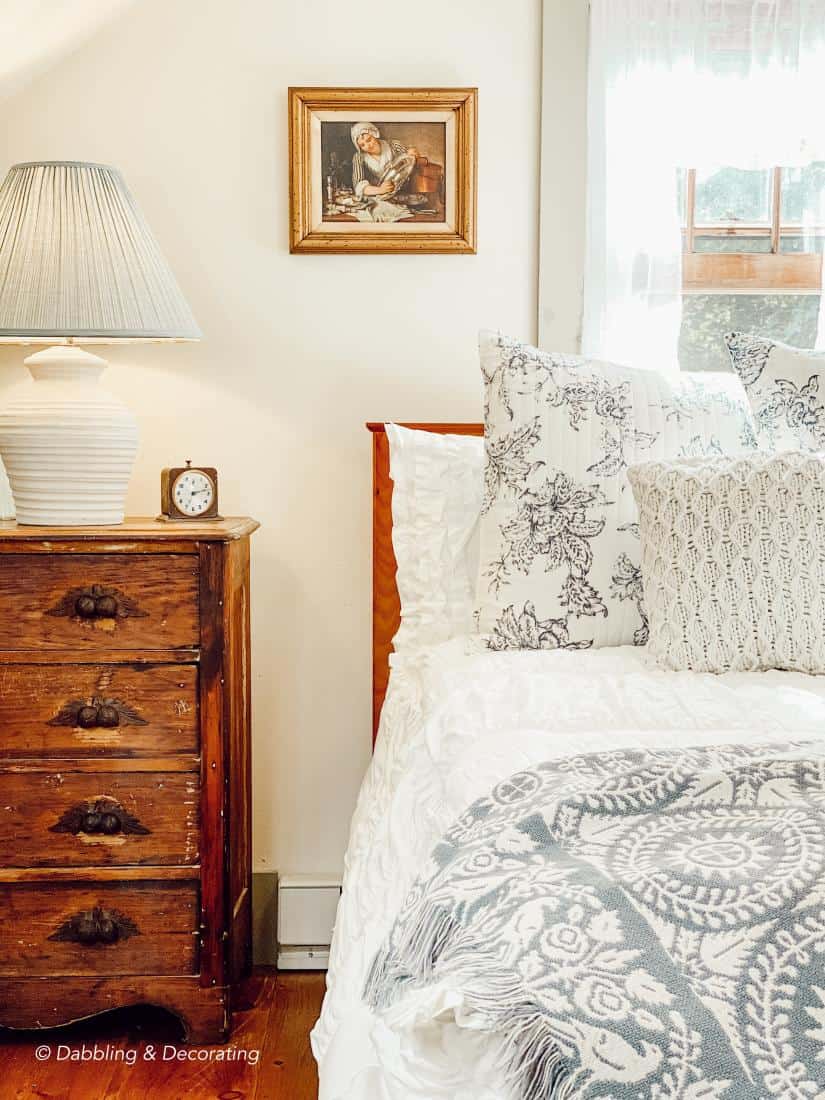 I hope you enjoyed learning about Beddy's and how we enjoy Glamping in our small attic bedrooms. Be sure to stop back or sign up below for my newsletter to see what I have planned next for these rooms!!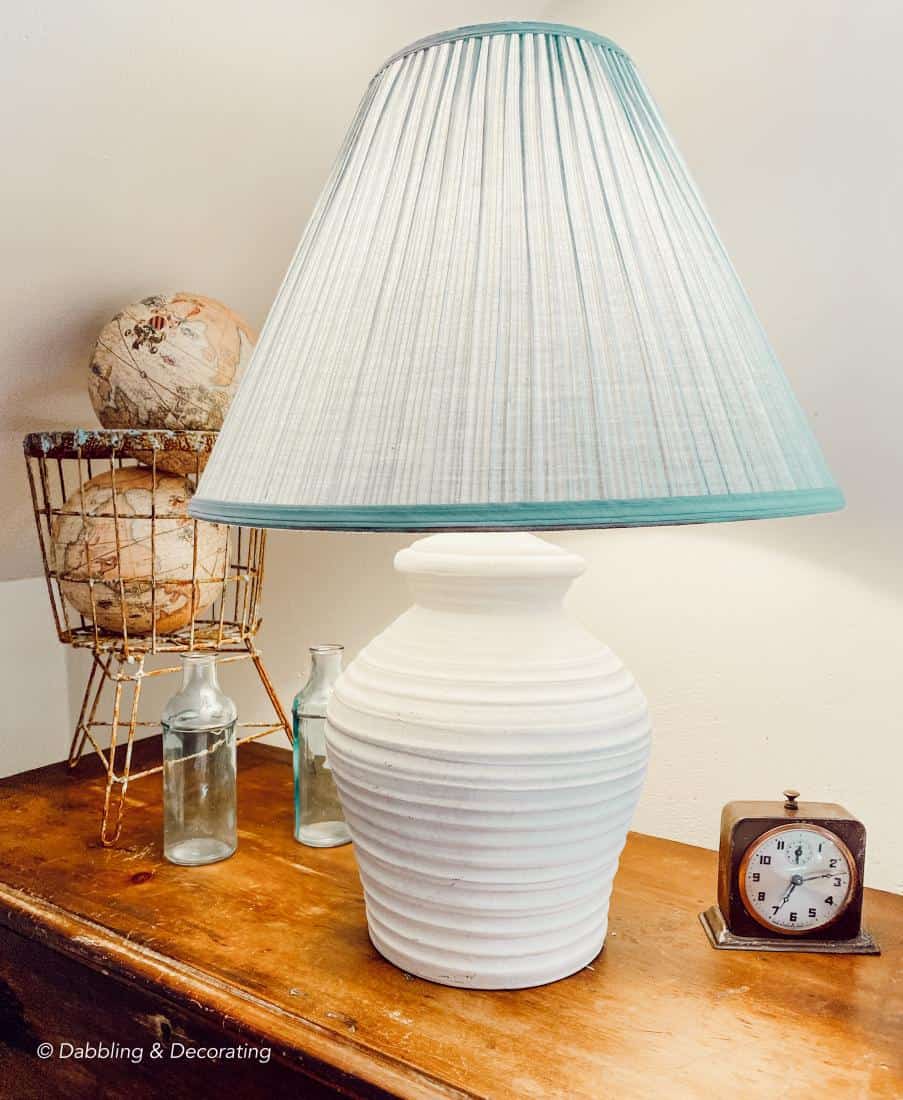 I'm so glad you dropped by, and if you are new to my blog, welcome! I hope you enjoyed your visit with us here today at our Home in Coastal Maine.
Be sure to also check out our Home in Vermont too, where we spend winters enjoying the coziness of home in the Green Mountains of Vermont.
Are you looking for more thrifty and vintage home decorating ideas? Start getting your weekly vintage decorating ideas today! Joining over 3,000 subscribers…
I've created the above custom pin just for this post!  Hearing from you makes my day and your comments mean so much to me! Please join me over on Instagram & Pinterest to see more!
YOU MAY ALSO ENJOY