If you are looking for some fabulous Valentine's Day ideas you have come to the right place. Welcome! Today I'm teaming up with 8 extremely talented and very popular bloggers in sharing our favorite and very exclusive Valentine's Day ideas with you.
Get inspired with this collection of 9 Most Exclusive Valentine's Day ideas from romantic table settings to easy DIY Valentine's Day pillows.
Pin It!
VALENTINE'S DAY IDEAS
I found 2 fabulous vintage pink and white dishware sets, each set was under $50, at The Fabulous Find while out "Thrifting with the Gals" in Maine a couple of weeks ago.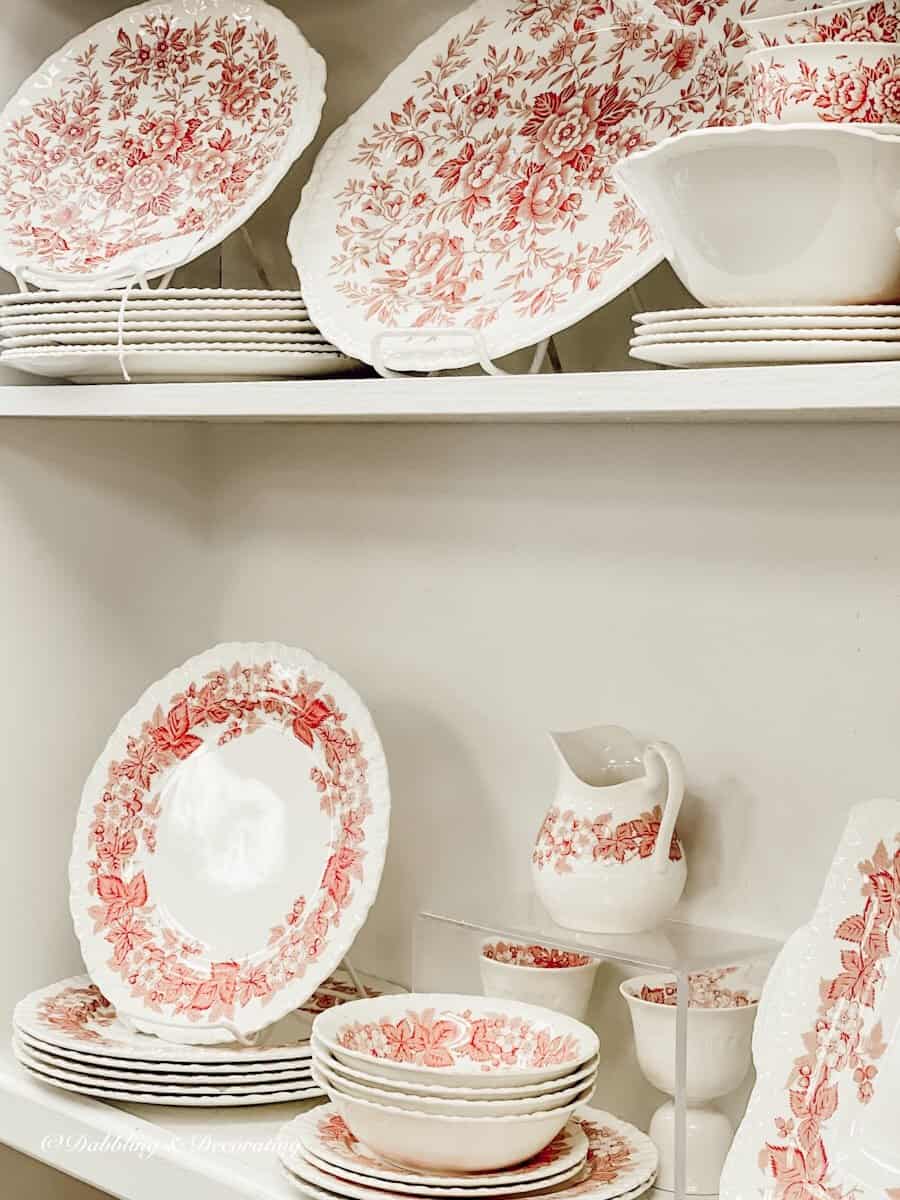 And during one Cozy Snow Day at Home in Maine, I decorated our table with these vintage dishwares all pretty in pink. Drop by HERE to see more of this romantic table decorated with all the fun Valentine's Day ideas integrated throughout.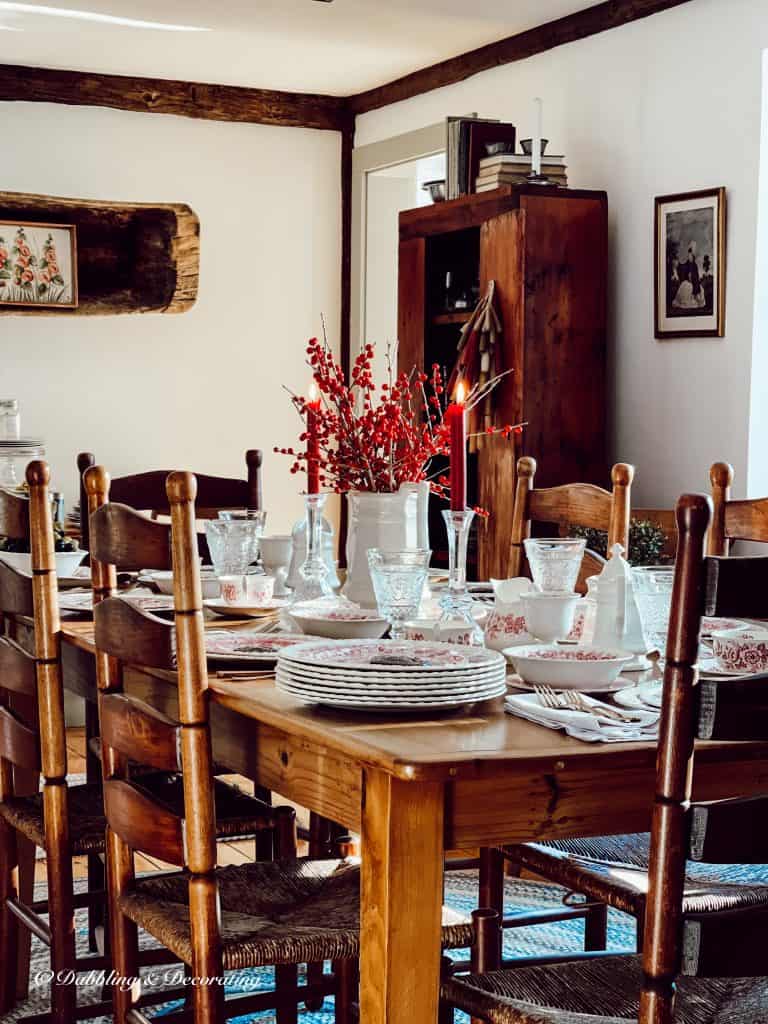 The ever-talented Rachel shares this absolutely adorable DIY heart pillow that she designed and created using fabric scrapes she had from around her home. Such a great Valentine's Day idea. How cute is this?
Kim grows the most amazing flowers from her 100-year-old home right on the Puget Sound in Washington state. And this Valentine's Day tablescape will have you swooning over her amazing flower centerpiece and vintage touches. I promise!
My friend Kristin lives in the most amazing log cabin in the Northwoods of Wisconsin. And she shares the most fabulous vintage-styled cloche Valentine's Day ideas. Absolutely charming!
You may also enjoy the post, A Thrift Here, a Vintage There, and a Valentine.
KariAnne has some of the best home decor ideas I know. So of course this amazing Valentine's Day idea, a DIY pillow that she is sharing with you here today does not disappoint. Love it KariAnne!
Oh my gosh, do I love this romantic grapevine heart wreath. And it's so simple to make too. Jennifer walks you right through it step by step. Such a sweet Valentine's Day idea.
I love Kelly's Valentine's Day idea to make these felt hearts and what amazing gifts they would make. So thoughtful in both nature and style.
A few years ago I held the door open for a woman right around Valentine's Day and she handed me a hand-painted rock in gratitude. These felt hearts remind me of that graciousness.
Renae creates and walks you through how to create your very own Valentine's Day wreath. I love the rose touches and cupid's bow. Fabulous!
Amber shares the cutest shabby chic Valentine's Day decor that is so romantic in nature. Amber's attention to all the wonderful holiday details will definitely have you inspired.
I'm so glad you dropped by, and if you are new to my blog, welcome! I hope you enjoyed your visit with us here today at our Home in Coastal Maine.
Be sure to also check out our Home in Vermont too, where we spend winters enjoying the coziness of home in the Green Mountains of Vermont.
Please join me as a regular here at Dabbling & Decorating by signing up for my Saturday morning newsletter and never miss an update!

I've created the above custom pin just for this post! Hearing from you makes my day and your comments mean so much to me! Please join me over on Instagram & Pinterest to see more!
YOU MAY ALSO ENJOY
This post may contain affiliate links which won't change your price but will share some commission."
SHOP VALENTINE'S DAY IDEAS
(click on any of the images to shop the products)