Valentine's Day is going to be here before you know it, and how about this super, simple DIY heart garland made from just yarn and styrofoam!  I love it for a door, mantel, window or a little girl's room, etc…
Supplies Needed for a DIY Heart Garland:
Yarn – About 3 balls of yarn.
Styrofoam – 2
Scissors
Masking tape
Heart cookie cutter
What I have pictured here will make a total of 10 hearts. I would actually recommend 3 balls of the yarn instead of 2 to hang the DIY heart garland with and to have extra to wrap with. I purchased the yarn and styrofoam at Walmart for about $7.00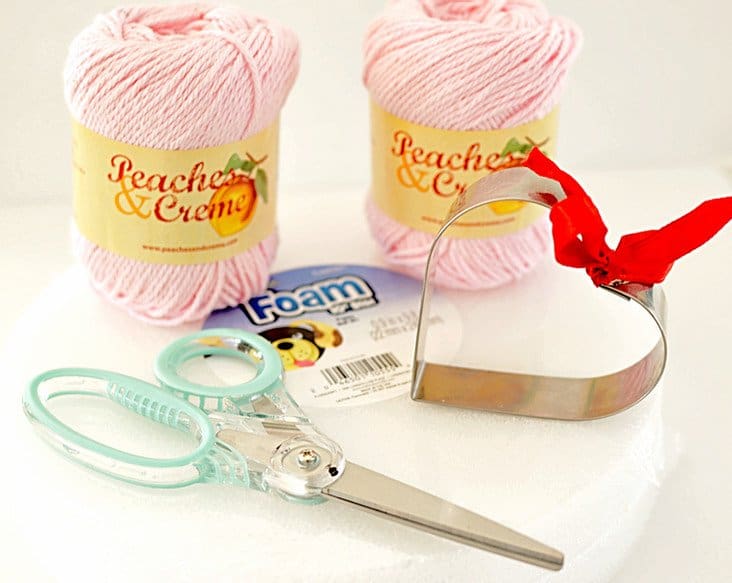 Use the cookie cutter on the styrofoam to punch out your hearts.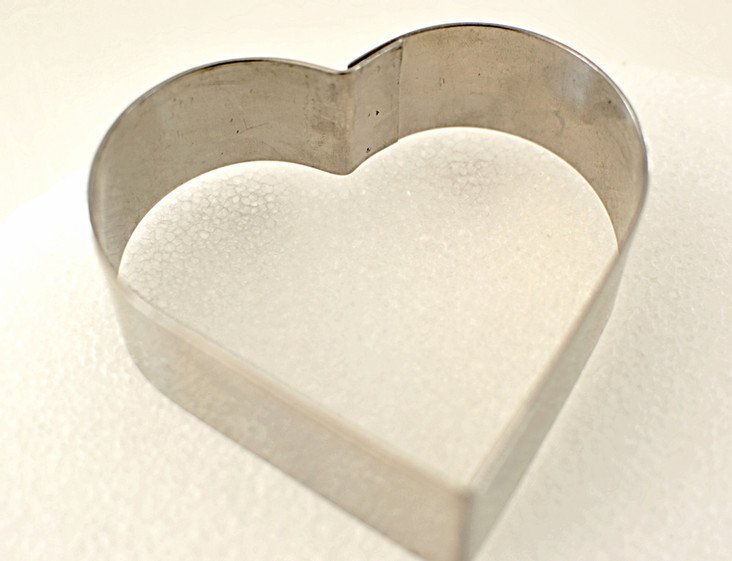 You may enjoy this pink Valentine's Day Front Door Wreath.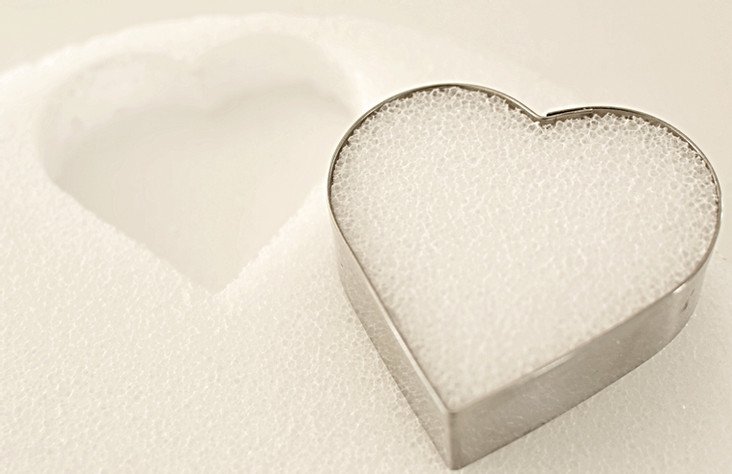 You may also like these other Valentine's Day Home Decorating Ideas.
And this Valentine's Day Centerpiece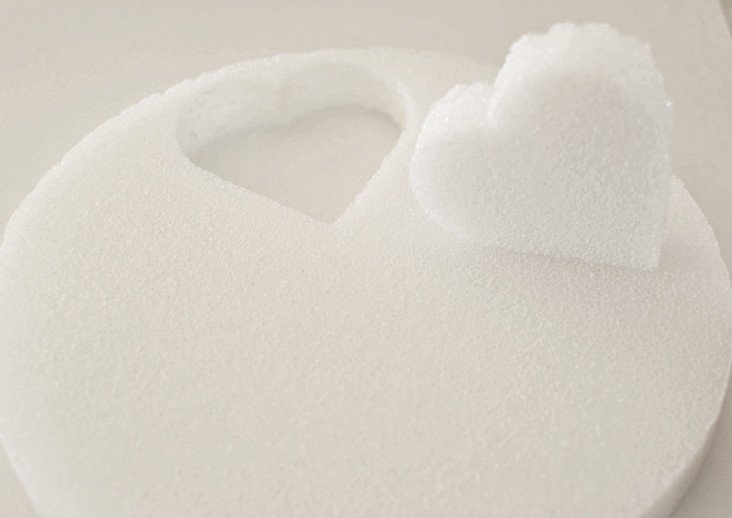 Tape the yarn to the styrofoam heart to help secure it.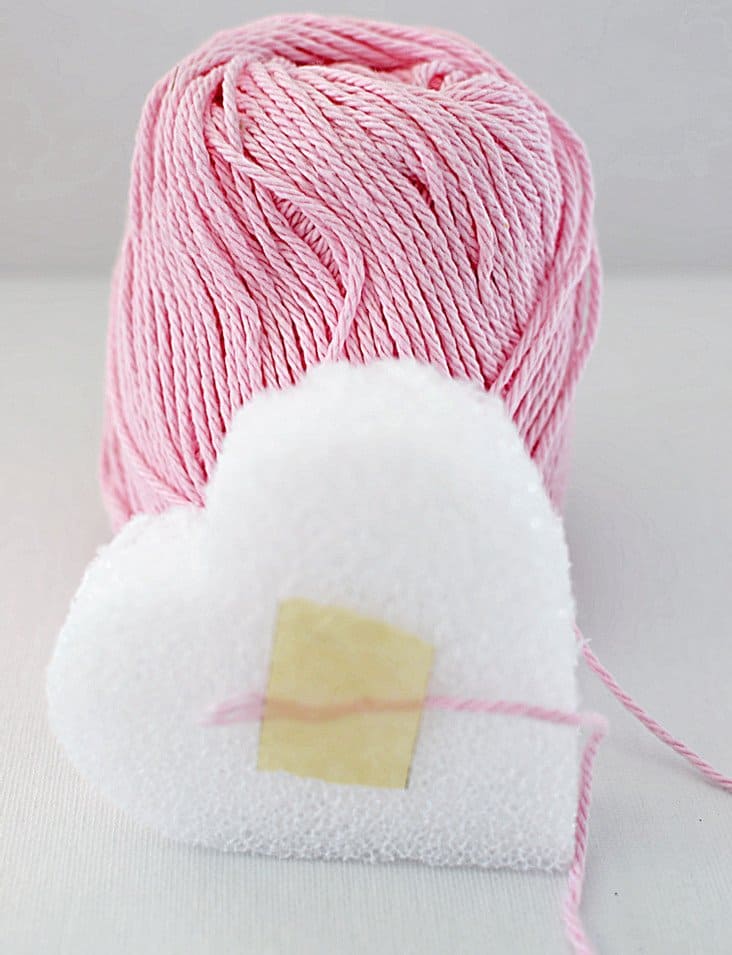 Wrap the yarn in all directions around the styrofoam heart until it is complete.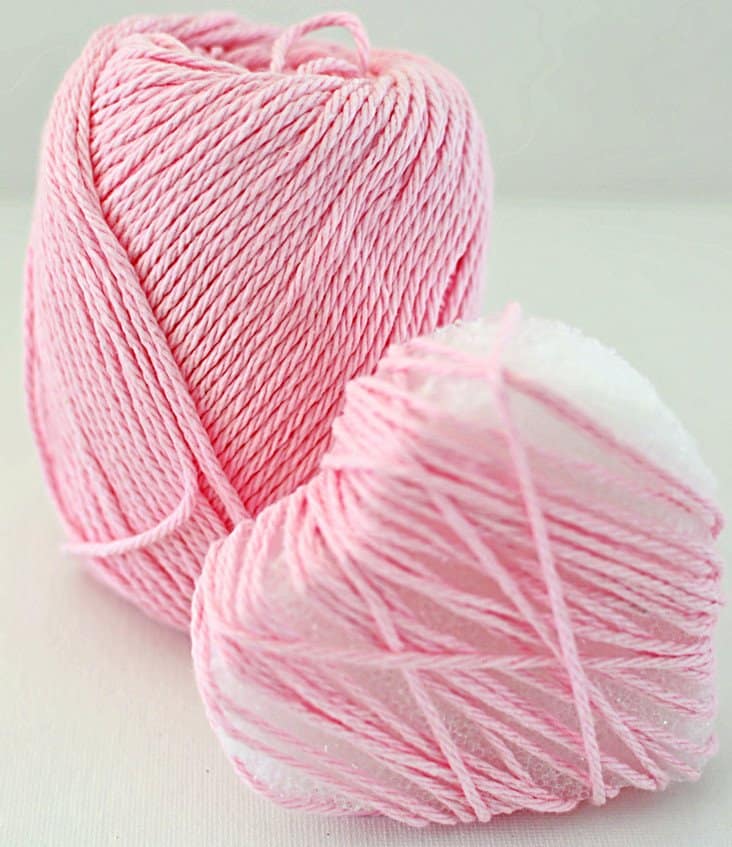 Isn't this just the cutest and easiest DIY heart garland?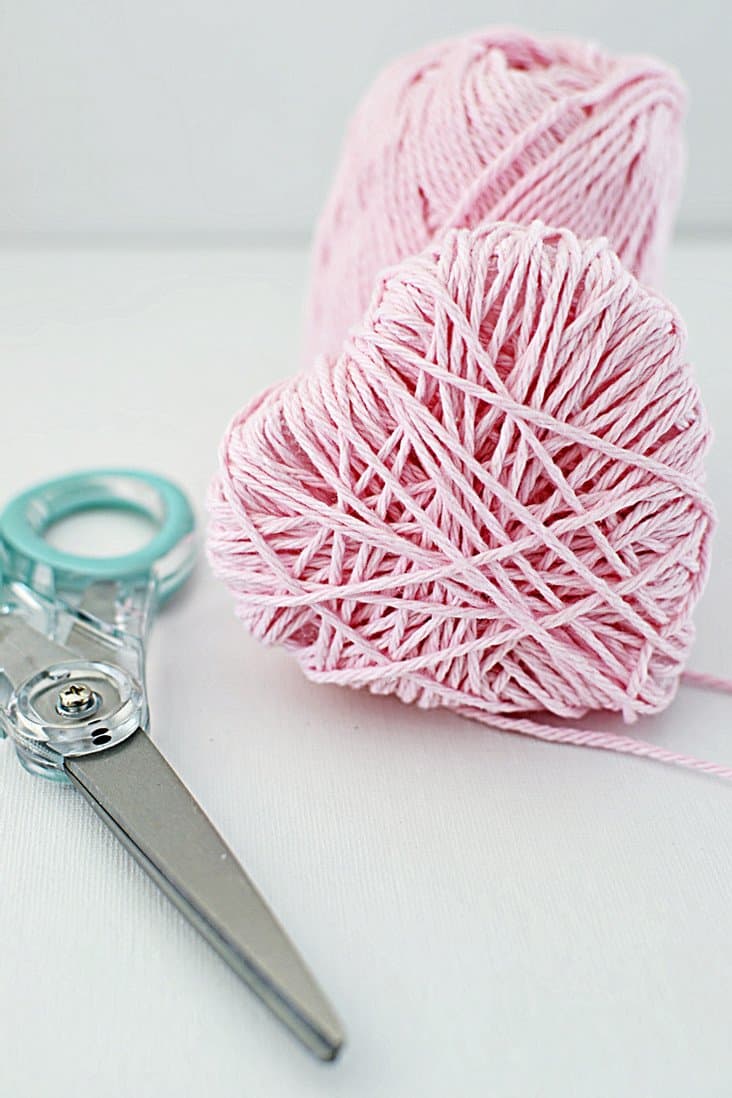 Check out this post too for more Valentine's Day decorating ideas.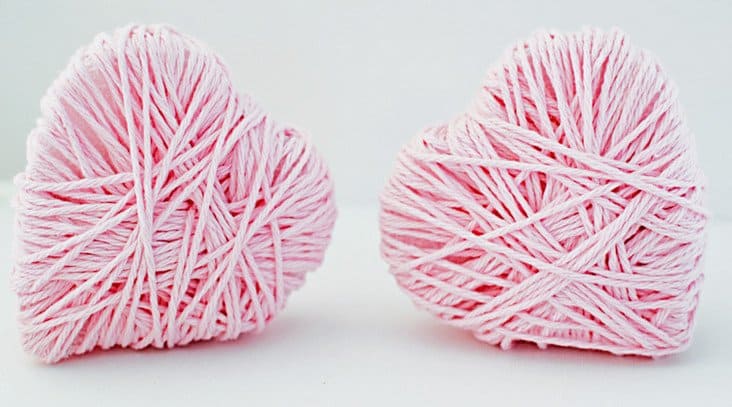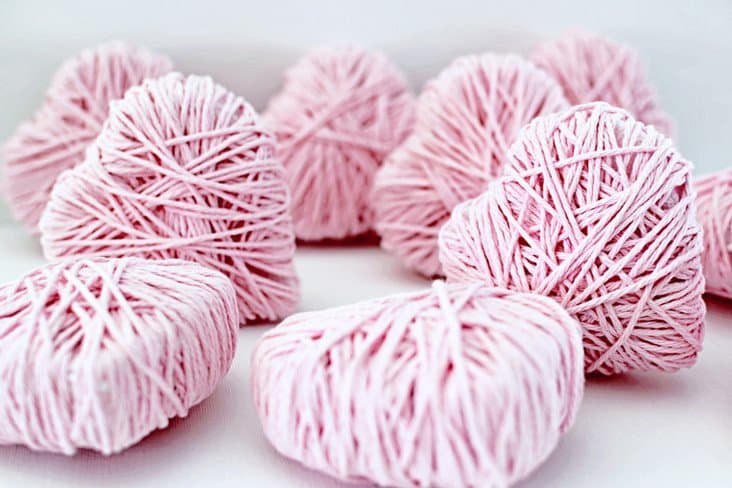 To hang the hearts, simply thread a needle and pass it thru the top of each heart to hang them. Super simple!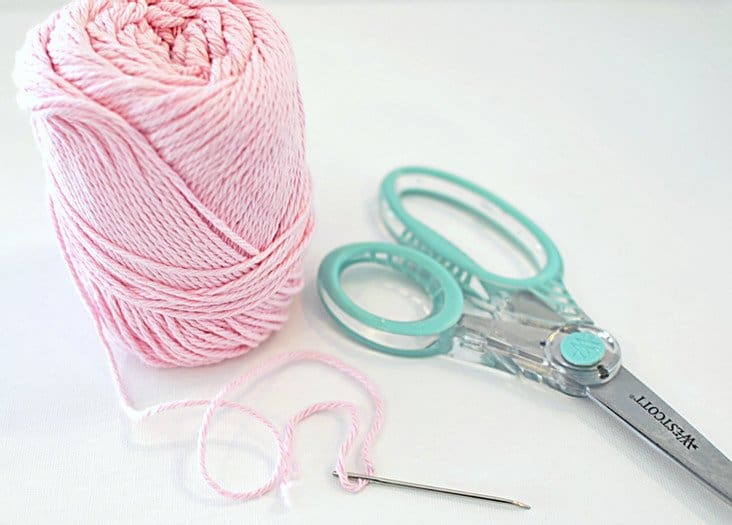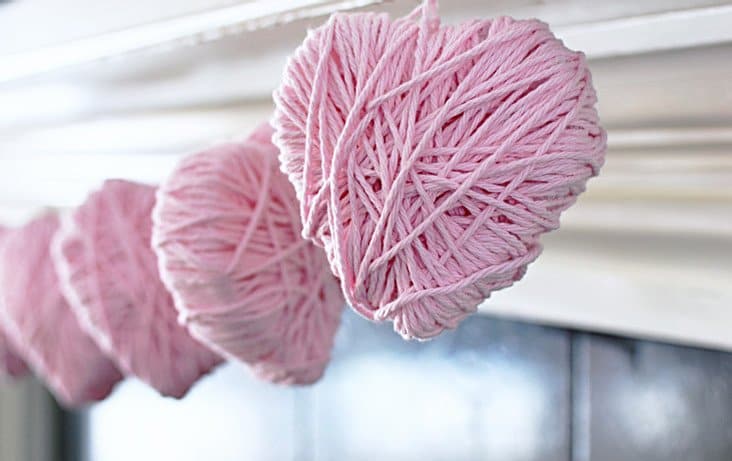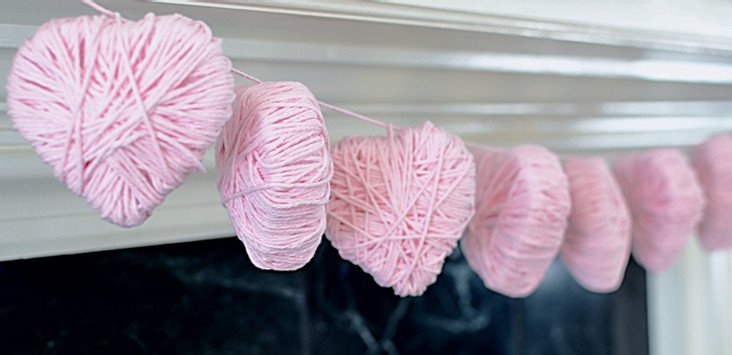 I'm so glad you dropped by, and if you are new to my blog, welcome! I hope you enjoyed your visit with us here today at our Home in Vermont.
Be sure to also check out our Home in Coastal Maine where we spend summers and weekends when we are craving a walk on the beach or a visit with old friends.
Please join me as a regular here at Dabbling & Decorating by signing up for my Saturday morning newsletter and never miss an update!
Pin It!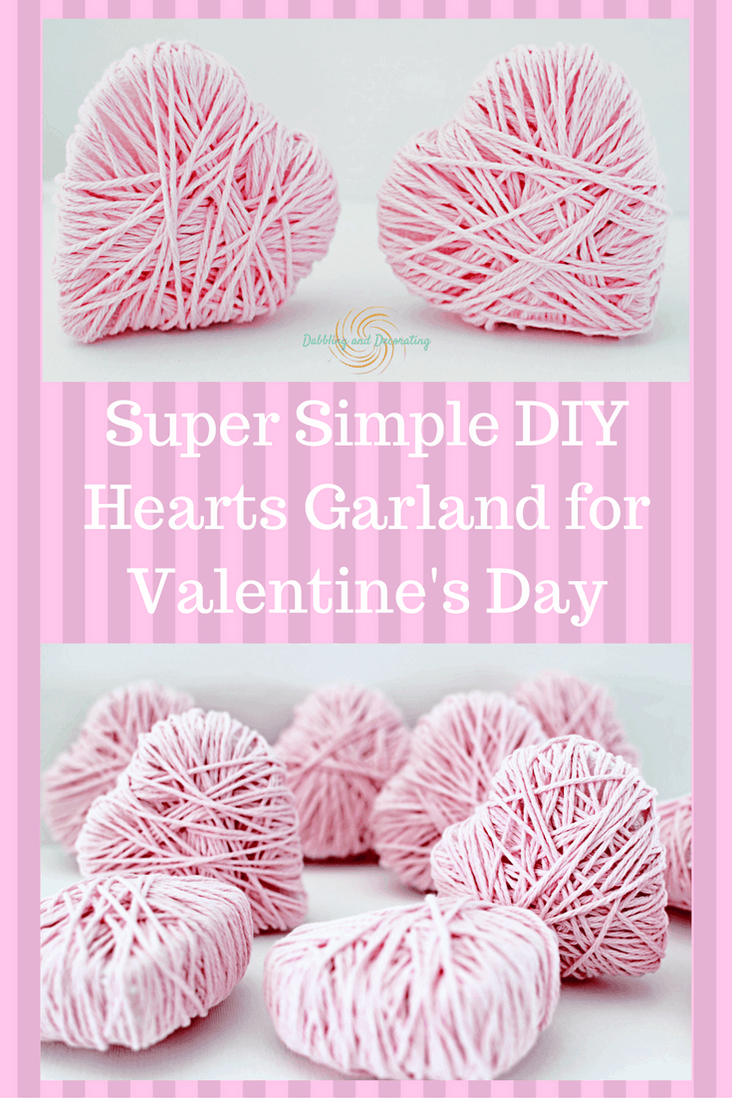 I've created the above custom pin just for this post! Hearing from you makes my day and your comments mean so much to me! Please join me over on Instagram & Pinterest to see more!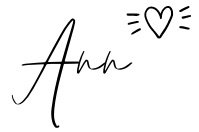 YOU MAY ALSO ENJOY