"Pewter was used for decorative metal items and tableware in the Ancient World by the Egyptians and later the Romans and came into extensive use in Europe from the Middle Ages until the various developments in pottery and glass-making during the 18th and 19th centuries. Pewter was the chief material for producing plates, cups, and bowls until the making of porcelain. Mass production of pottery, porcelain, and glass products has seen pewter universally replaced in daily life. Pewter artifacts continue to be produced, mainly as decorative or specialty items." Source Wikipedia
My mother adored antique pewter pieces in all its rustic charms. Pewter is a very soft metal alloy, therefore it dents and bends very easily. Which gives it that old-world vibe that so many luv. My mother had a gorgeous and very extensive pewter collection that I thought you would all enjoy so much. You will notice many dents and scratches on almost all of the pieces as you browse the photos.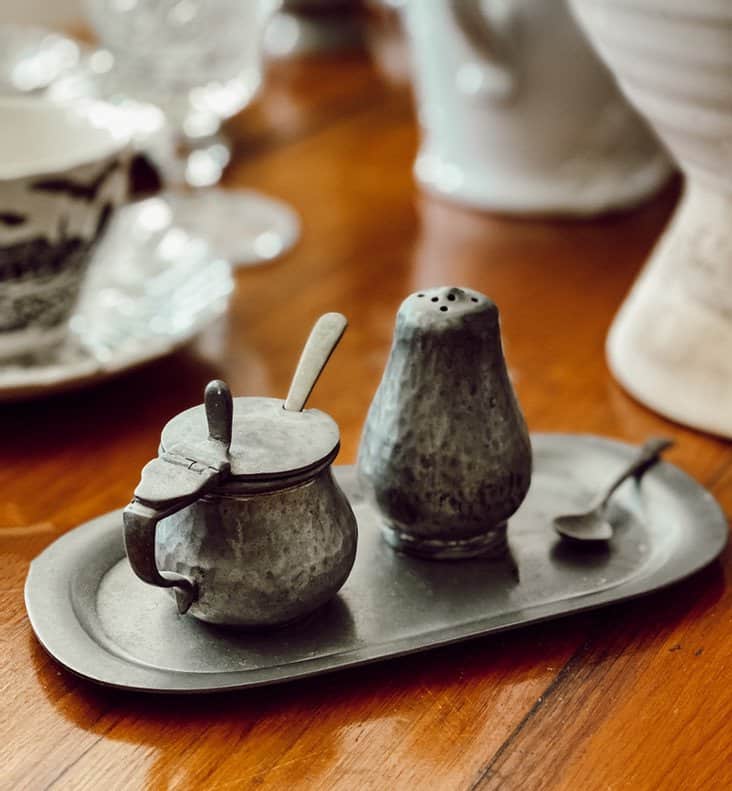 These small sugar and salt shakers are simply the cutest little pewter finds. And my mother would display and use these on all of her holiday tables.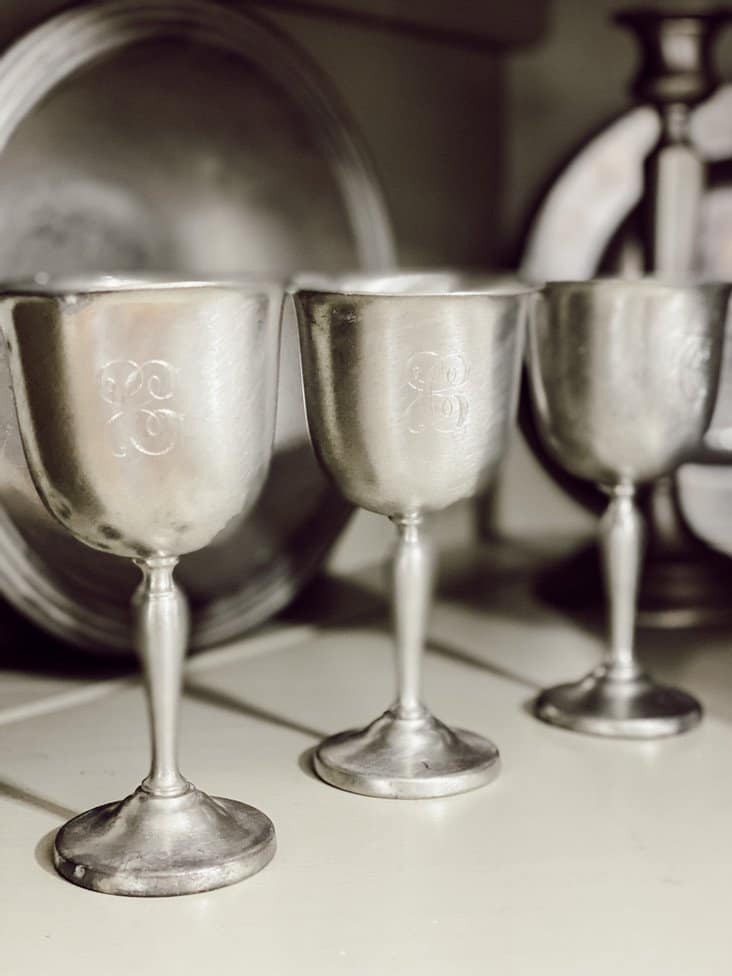 I found 6 of these pewter goblets with the letter "C" engraved on each one of them. A wedding present for my parents with the last name's initials engraved on them from the 1940s. They are my favorites in the entire pewter collection. My mother would often give pewter as wedding gifts over the years.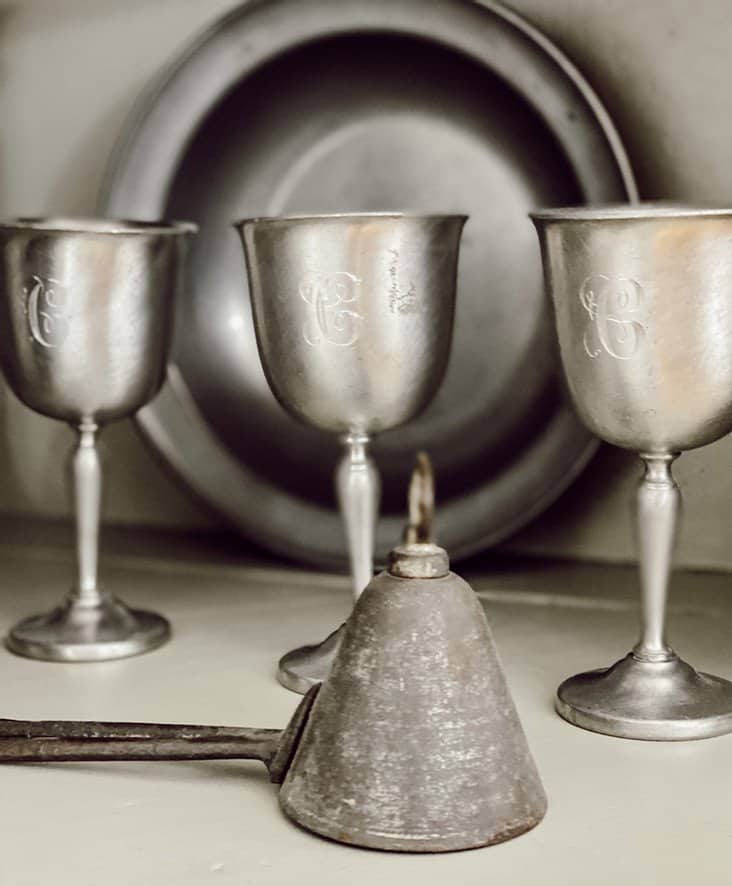 PIN THESE IDEAS FOR LATER!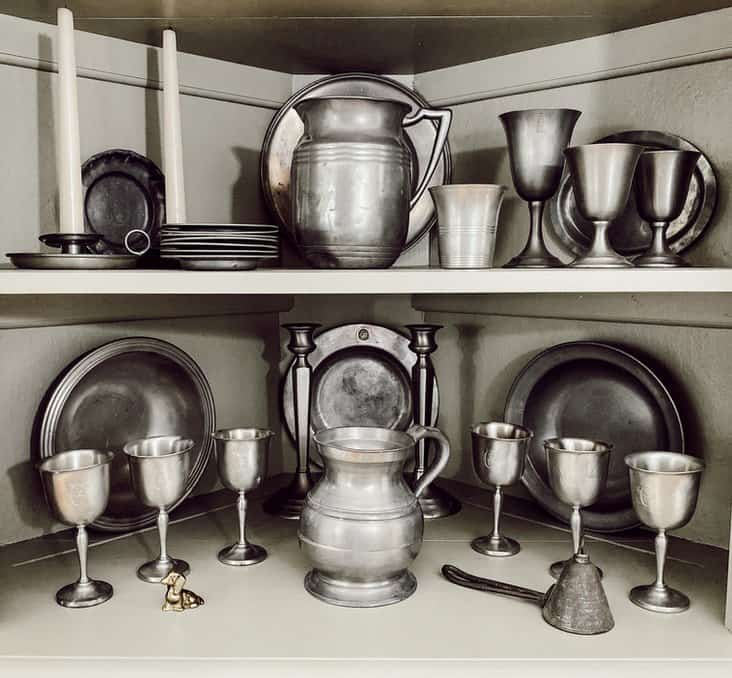 Pewter mugs, goblets, ashtrays, pitchers, candlesticks, candle snuffer, platters, plates, and bowls of all sizes adorned my mother's pewter collection. I chose the pieces I wanted to keep and sold many others, as we just don't have the room for it all in this house. She had it tucked away everywhere! I don't think she could walk away from an antique store without taking a piece home with her.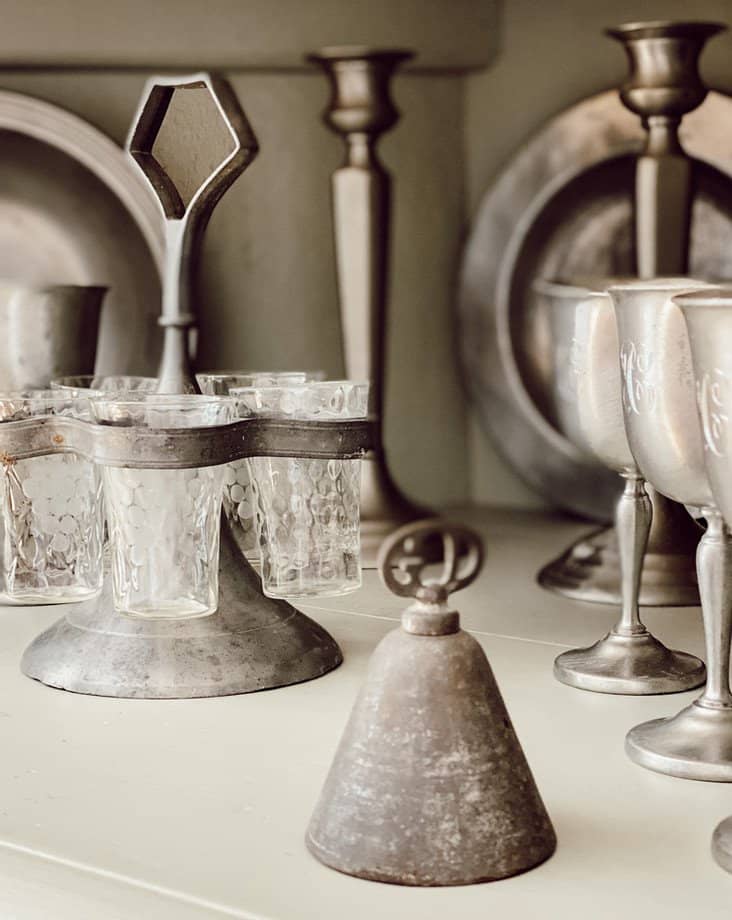 Another favorite pewter piece is this carousel of antique glasses. My mother would put this out on the coffee table with the offering of Sherry after every family Thanksgiving.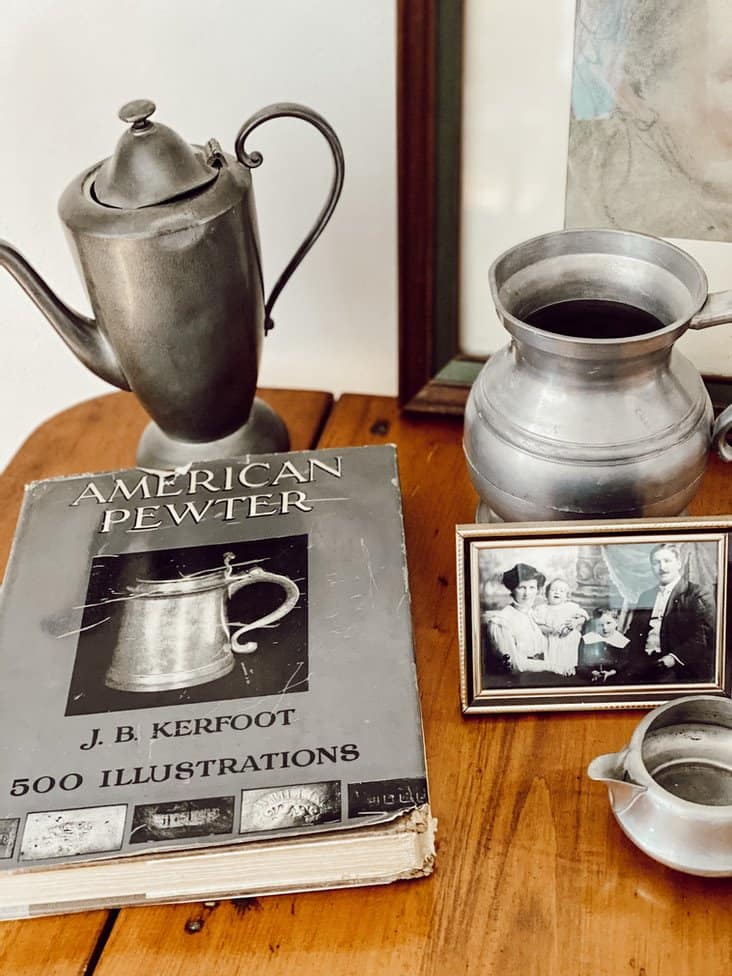 As a lover and collector of vintage books, I wasn't that surprised when I found an "American Pewter" book amongst my mother's collections. It's just wonderful! The old picture photo is also a gem of my grandparents in Ireland with two of my father's brothers.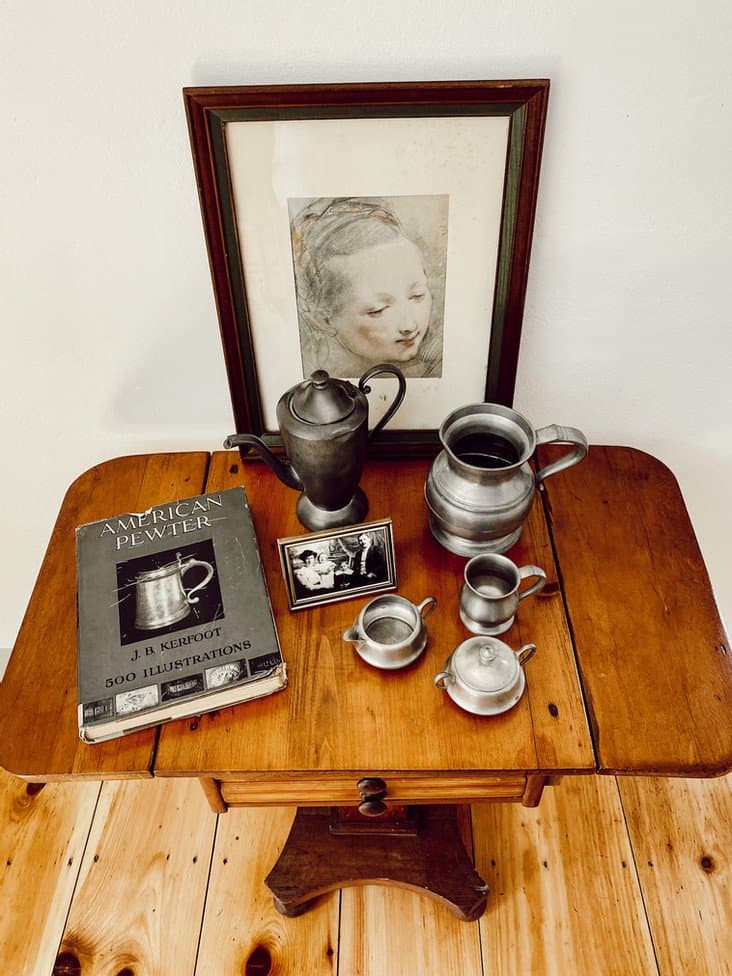 An antique table that was also in one of my parent's collections sits next to their old TV hutch that now displays all the beautiful pieces prominently. An antique picture leans on this table and adds a bit of rustic charm for now. As I am just not there yet with regards to decorating the walls.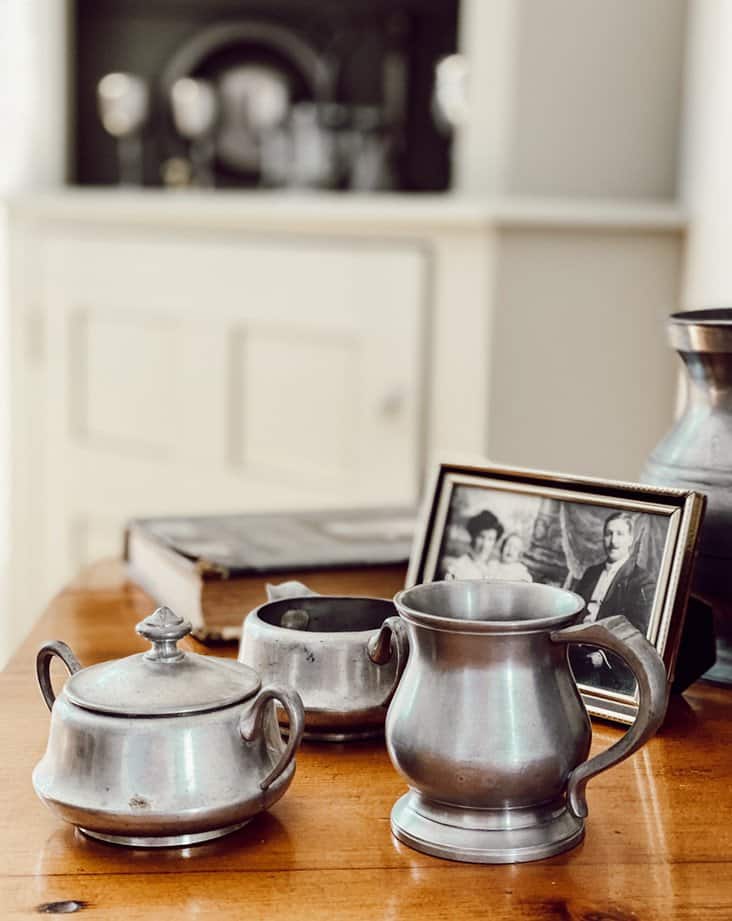 You may also enjoy the post, 11 Creative Ideas to Display Your Vintage Collections.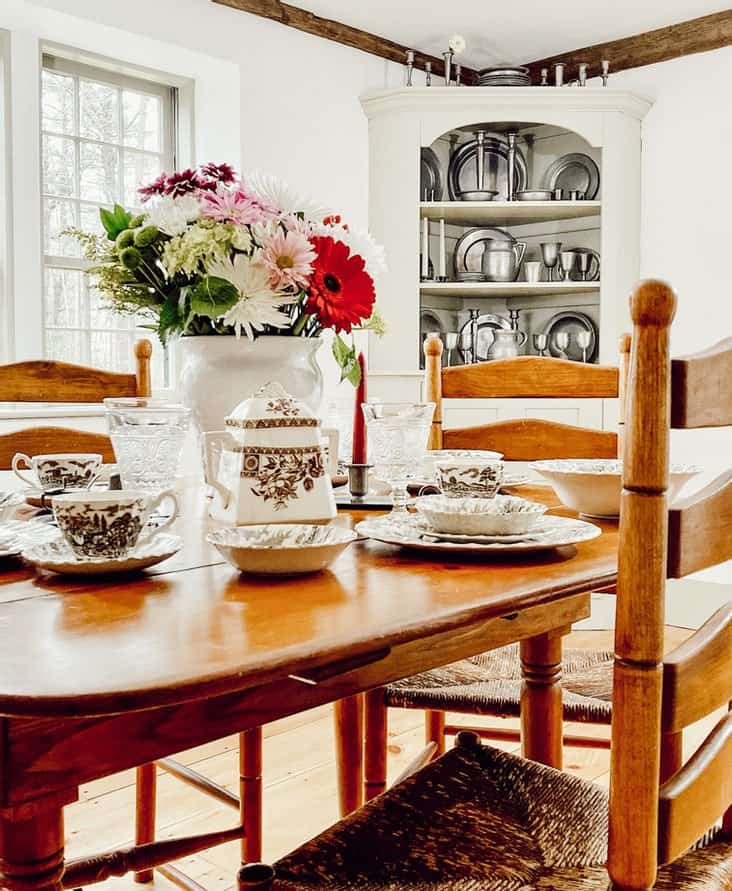 My mother grew up making braided rugs. There are a few still here, at the house like the one shown below.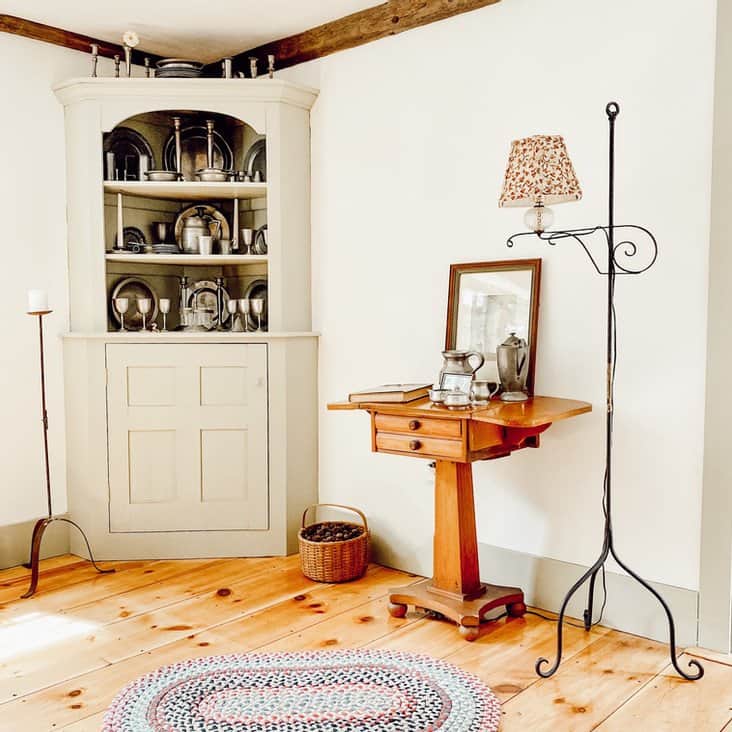 Check out this pewter tablescape I styled with this pewter collection here.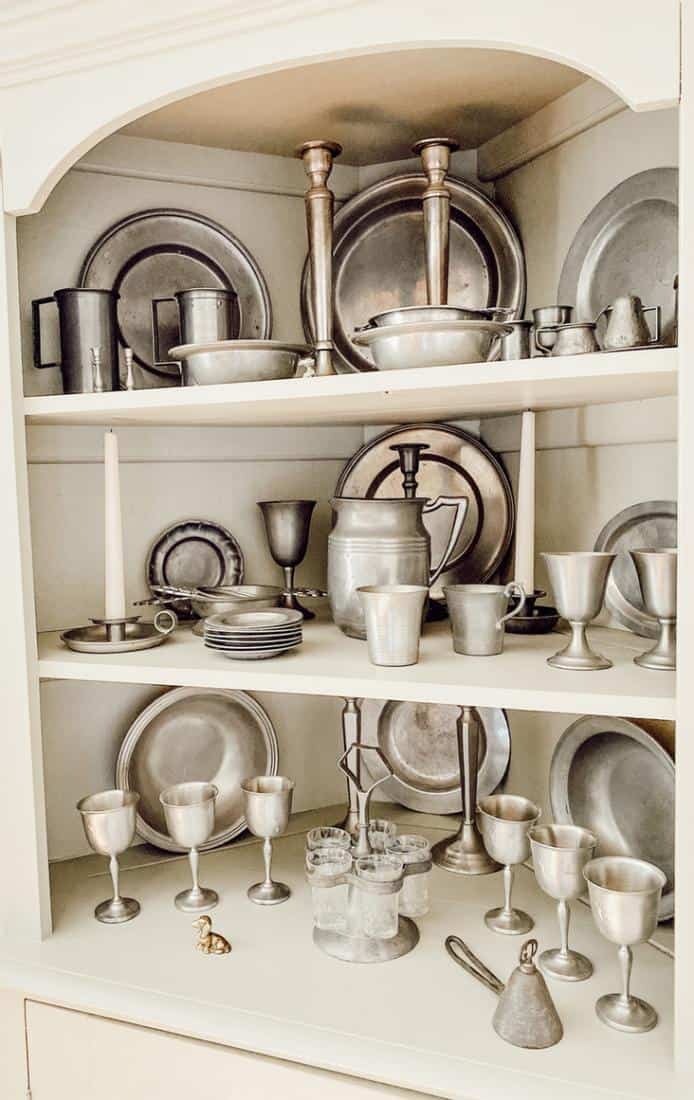 Here is an updated photo of the pewter collection today in my mother's vintage hutch.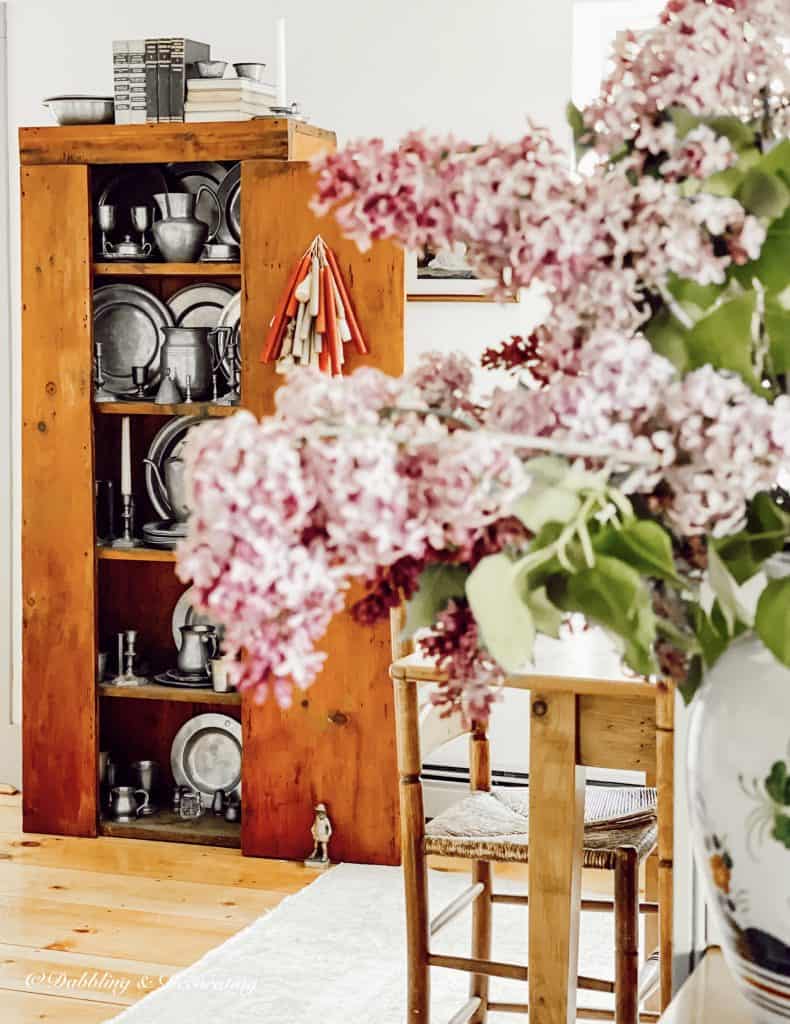 I'm so glad you dropped by, and if you are new to my blog, welcome! I hope you enjoyed your visit with us here today at our Home in Coastal Maine.
Be sure to also check out our Home in Vermont too, where we spend winters enjoying the coziness of home in the Green Mountains of Vermont.
Please join me as a regular here at Dabbling & Decorating by signing up for my Saturday morning newsletter and never miss an update!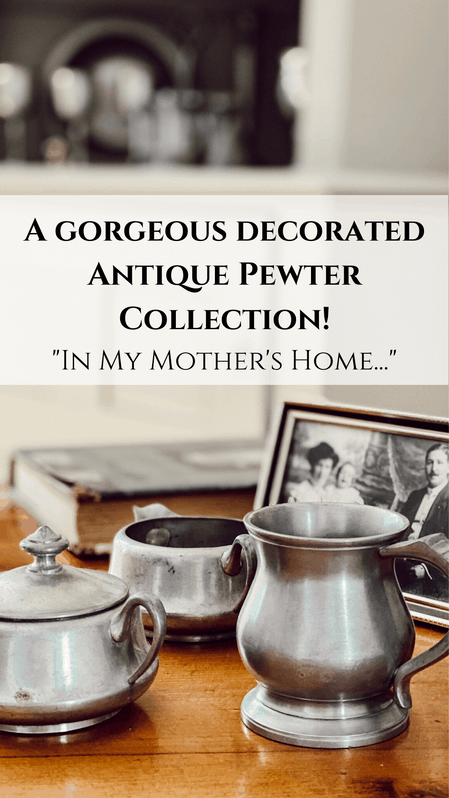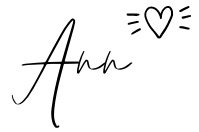 YOU MAY ALSO ENJOY