Hi friends! It's almost the Fourth of July and one of my favorite holidays to decorate for! I was in our local Crate & Barrel outlet store recently and stumbled upon this blue and white reversible duvet cover that they were selling for under $100! I immediately had the guest bedroom in mind for this beautiful coastal and patriotic-looking duvet cover. Decorating with red, white, and blue for the Fourth of July is so classic and when it's gone by, I can easily swap out some pillows and quilts, and it once again becomes a simple coastal cottage style with two looks being reversible.
This is the blue with the white side of the duvet cover (the darker of the two sides).
I added a few red, white, and blue pillows to accentuate the blue and white duvet. I found these very inexpensive pillow covers on Amazon a couple of years ago, where I can simply slip them on and off for the various holidays and seasons.
You may also enjoy this SMALL COTTAGE GUEST BEDROOM, VINTAGE AND DELIGHTFUL.
Here at the foot of the bed, I added an antique quilt that I found antiquing a few years ago.
This is such a simple way to add Patriotic decor to almost any room.
Do you like it with or without the quilt?
Now let's take a look at the reverse side, which is white with the blue.
Which one do you like better?
Here they are side by side!
I think I am partial to the blue with the white side. Which one do you prefer?
Let me know in the comment section below!
I'm so glad you dropped by, and if you are new to my blog, welcome! I hope you enjoyed your visit with us here today at our Home in Coastal Maine.
Be sure to also check out our Home in Vermont too, where we spend winters enjoying the coziness of home in the Green Mountains of Vermont.
Please join me as a regular here at Dabbling & Decorating by signing up for my Saturday morning newsletter and never miss an update!

I've created the above custom pin just for this post! Hearing from you makes my day and your comments mean so much to me! Please join me over on Instagram & Pinterest to see more!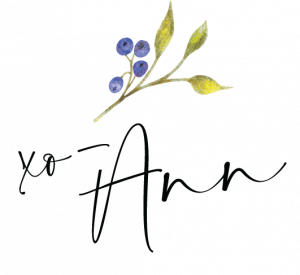 YOU MAY ALSO LIKE