"A room without books is like a body without a sole."
~ Marcus Tullius Cicero
Have you ever seen a book tree before? I had not! I am going to call them "The Tree of Knowledge"! When I first discovered them on Pinterest and with a little creativity, I designed my first "Tree of Knowledge"! Such a super simple DIY project for any room. All you need are books and a topping! Any Christmas ornament will do!
And if you don't have the books, you can most likely find them at your local thrift or consignment shop for .25 cents to $1.00 a piece.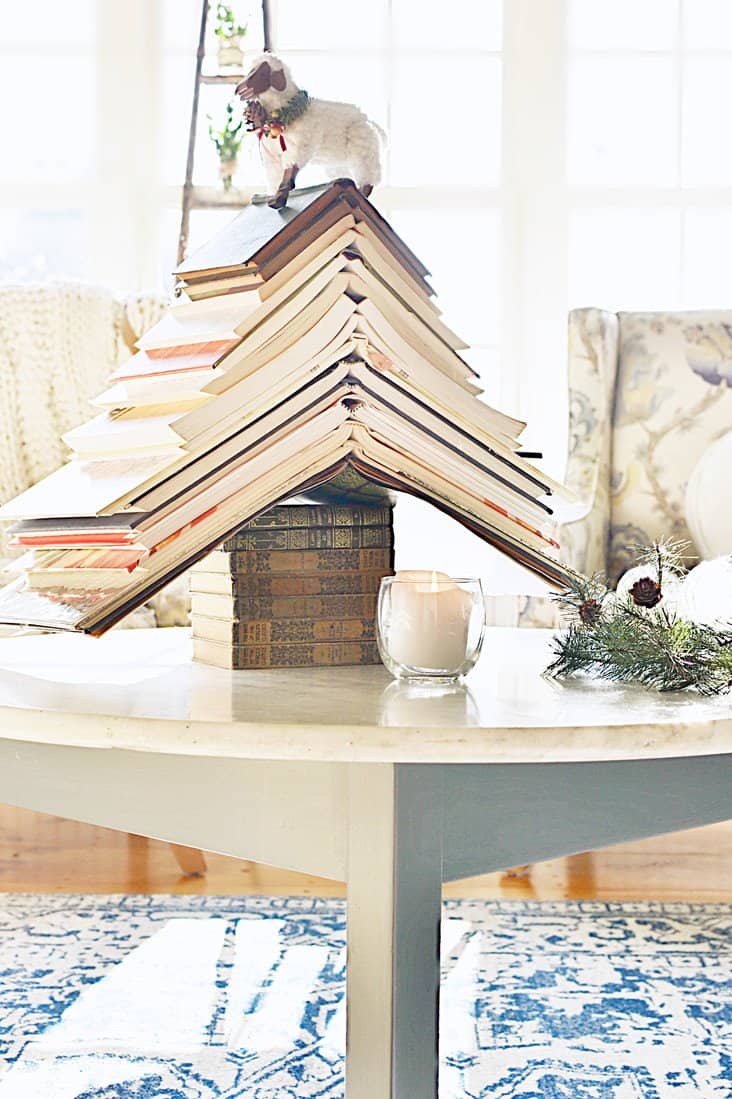 I think it's absolutely adorable! And you can design yours any way you want. Just stack your books on top of each other, large to small, that's it! Just like it looks in the picture!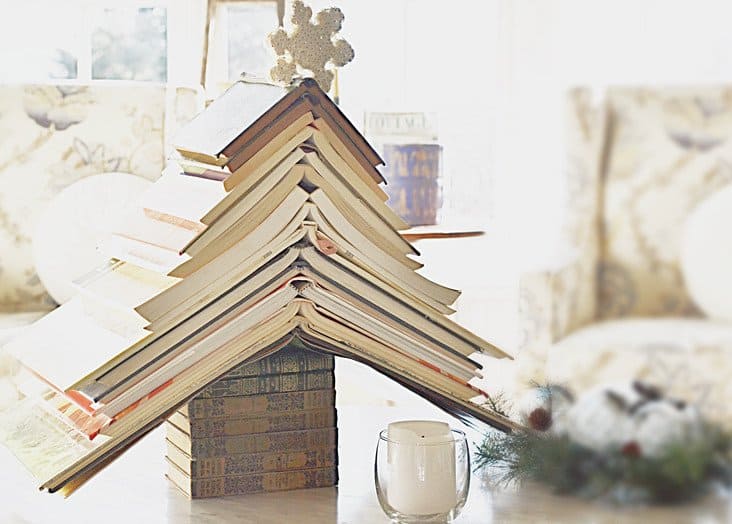 Here is the same tree with a star ornament on top.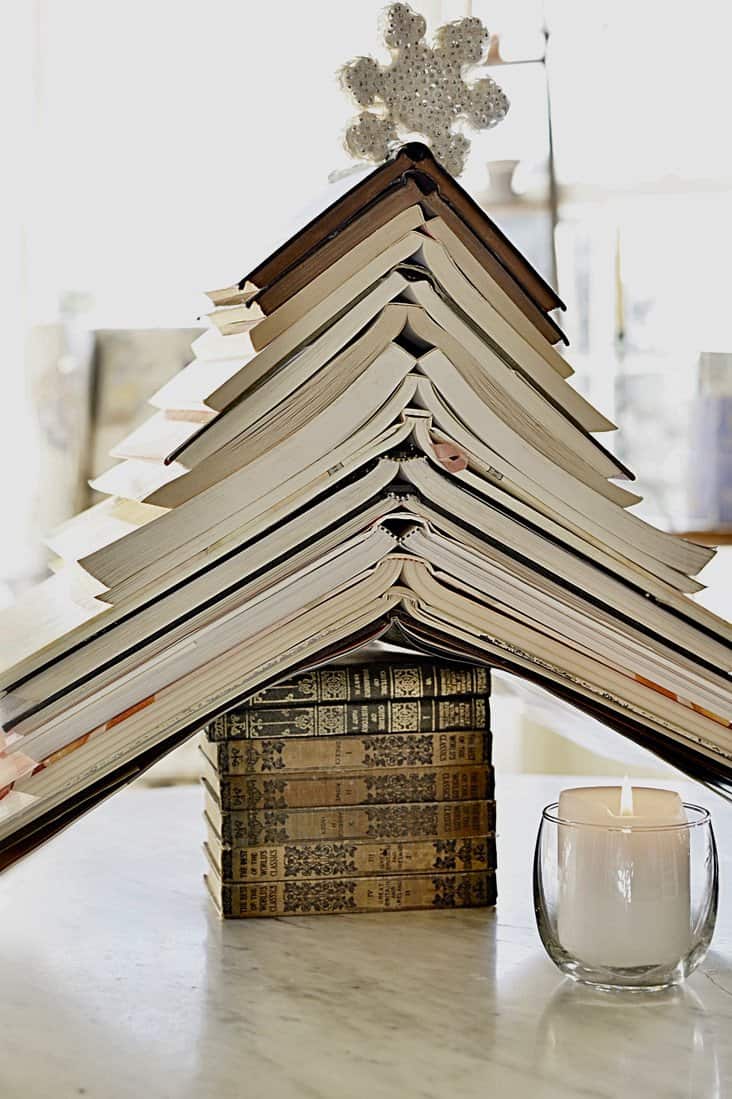 I used 15 books on top and 7 small vintage books on the bottom.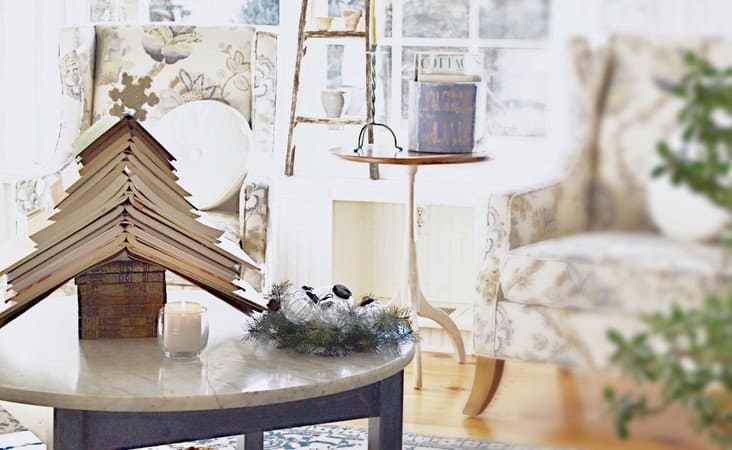 This is such a fun little project and can be created for a bookshelf, coffee table, dresser, side table, in your kitchen with cookbooks, or on a cocktail table at a party.. So many fun options!
Go get some books today!
Pin It!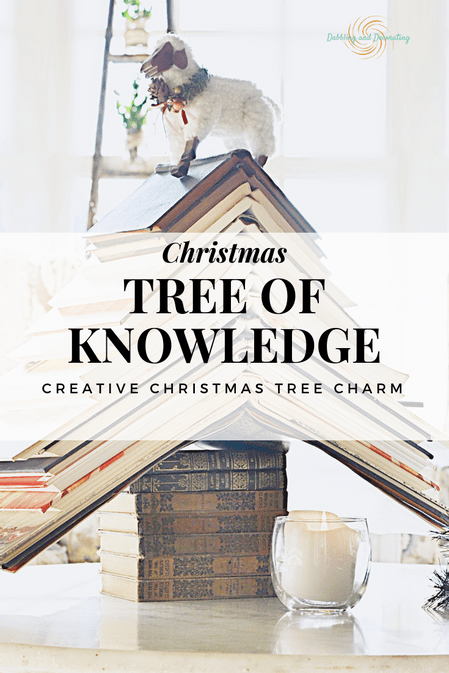 If you like this project, I would luv for you to share it on Pinterest! I've created the above custom pin just for this post! Sharing is Caring!
You may follow my Book Tree board on Pinterest for more inspo!
I also welcome your comments below!
Follow me on Pinterest and Instagram!
I would luv to hear from you on any home decor blog post ideas you may have and would like to see! I'm forever looking for the next DIY project…
Designed by,
Ann